What's in this article?
Professional Movers Near You: Tennessee Long Distance Movers
A-1 Auto Transport is a full-service moving company with over 30 years of experience in the industry. Our commitment to providing excellent service and customer satisfaction has earned us an A+ rating with the Better Business Bureau. We specialize in providing long distance, cross country, local, and international moves.
With our extensive network of moving professionals, we are able to quickly and safely move your belongings all around the country. We understand that moving can be stressful, so we strive to make the process as easy as possible for our customers.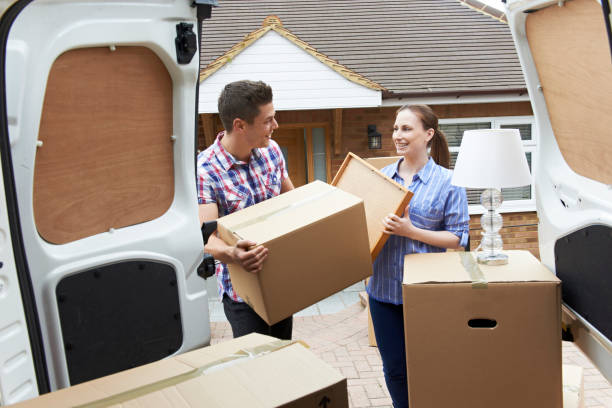 Our team of experienced movers carefully packs and loads your items onto a truck and transports them to their destination. Once at the destination, we unload and unpack your belongings at no extra cost.
Best Tennessee Long Distance & Interstate Movers
One of the most exciting times of your life is when you move into your dream home. All that joy can oftentimes be overtaken from the aggravation that comes with doing the actual difficult work of moving all of your stuff. The fact is, packing up all your belongings into boxes and hauling them around is never fun.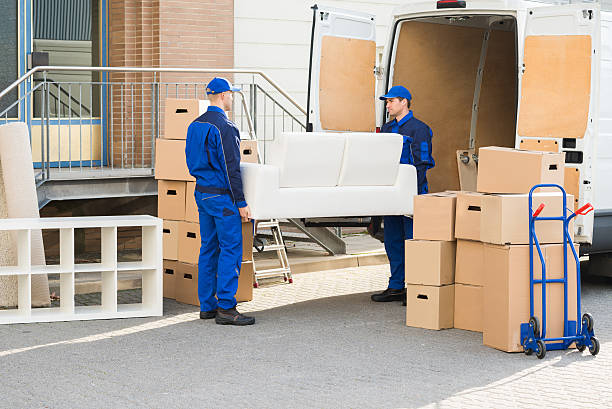 Things always have a way of getting broken. Furniture is way heavier than it looks, and never seems to fit through the doorway. By the time you deal with all the stressful aspects of doing the move, you can easily forget that upgrading your home should be fun. You can reduce a lot of this frustration by hiring a professional Tennessee mover to help.
Top 6 Professional Moving Services For Movers Near You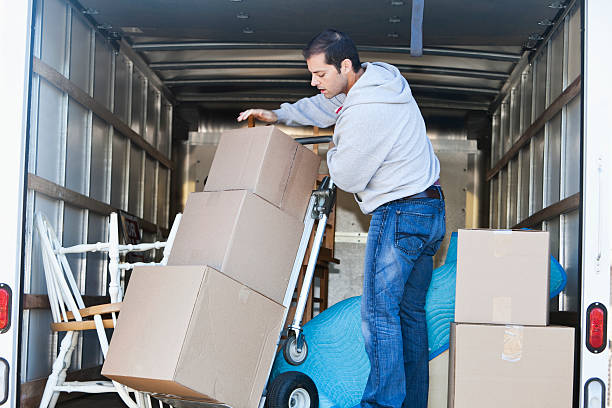 At A-1 Auto Transport, we provide a variety of professional moving services to ensure that your Tennessee move is stress-free and efficient. We understand the complexity of moving long distances and strive to make each move simple and affordable.
Whether you're heading across town or across the country, our experienced team can help.
Here are the top 6 services we provide:
Packing & Unpacking
Our experienced team offers packing and unpacking services to make your move easier. We will safely pack all of your items, ensuring that everything is well-protected for transport. We can even unpack everything at your new Tennessee residence so you don't have to worry about a thing.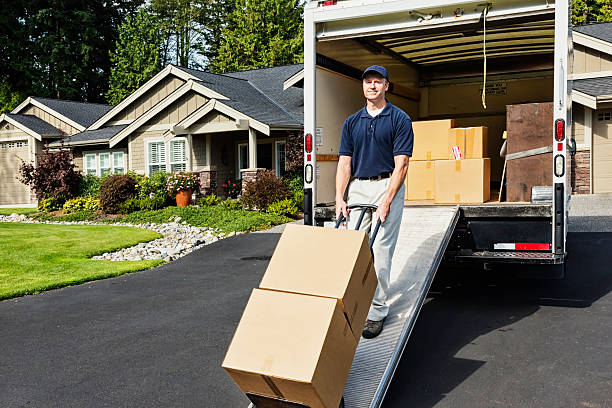 Transportation & Logistical Services
We offer transportation and logistical services for your move. We use only the most reliable trucks and equipment to ensure that all of your items are safely transported from point A to point B without any issues. Our team will also handle all the logistics associated with moving, such as obtaining permits, arranging for storage and more.
Storage Solutions
We provide temporary and long-term storage solutions to help you manage your long distance move. Our secure and climate-controlled facilities are perfect for storing items during the transition period or even over extended periods of time.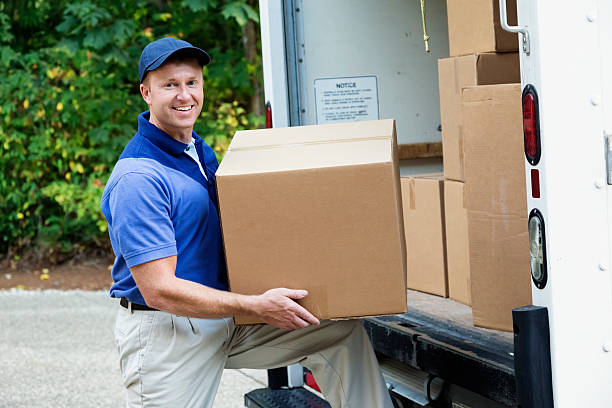 Furniture Disassembly & Reassembly
Our team Nashville movers offers furniture disassembly and reassembly services. We can help you break down furniture, move it to its new location, and then reassemble it according to your specifications.
Specialty Moving Services
We offer specialty moving services for fragile or difficult items such as pianos and antiques. Our experienced staff will handle these items with extra care to ensure they arrive at their destination safely.
Full Insurance Coverage
We provide full insurance coverage for all of the items we transport, giving you peace of mind that your belongings are completely protected in case of an accident or other unforeseen event.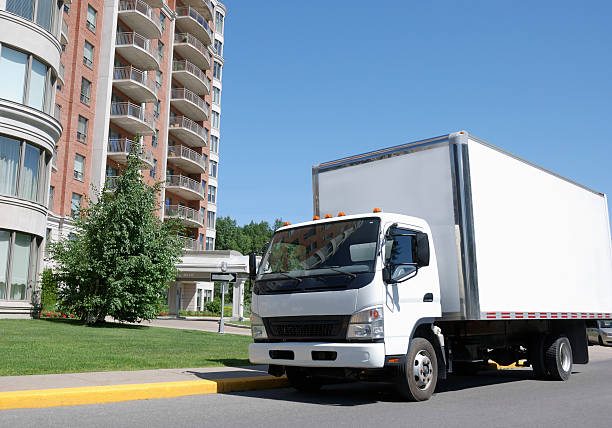 Cost & Time Examples For Interstate Moves
| To/From | Distance | 2BR | 4BR | Days |
| --- | --- | --- | --- | --- |
| Chicago to Nashville | 412 miles | $2,398- $2,994 | $4,658- $6,722 | 2-4 |
| Charlotte to Memphis | 531 miles | $2,536- $3,173 | $4,952- $7,161 | 2-4 |
| NY to Knoxville | 651 miles | $2,836- $3,566 | $5,611- $8,163 | 3-5 |
| Knoxville to Miami | 744 miles | $2,780- $3,491 | $5,470- $7,930 | 3-5 |
| Austin to Nashville | 764 miles | $2,840- $3,569 | $5,596- $8,116 | 3-5 |
| Memphis to Philadelphia | 894 miles | $3,026- $3,812 | $6,003- $8,734 | 3-5 |
| Nashville to Denver | 1031 miles | $3,216- $4,058 | $6,402- $9,324 | 4-6 |
| Las Vegas to Memphis | 1431 miles | $3,658- $4,635 | $7,348- $10,738 | 4-6 |
| Memphis to LA | 1627 miles | $3,912- $4,966 | $7,896- $11,562 | 5-7 |
| Portland to Memphis | 1862 miles | $4,122- $5,240 | $8,344- $12,230 | 5-7 |
*Prices and times are estimated. They can vary depending on the season and the contents of the home. Prices do not include packing.
Estimated Weight (based on home size):
1BR=2600 lbs - 3900 lbs
2BR=3900 lbs - 5200 lbs
3BR=6500 lbs - 9100 lbs
4BR=9100 lbs - 14300 lbs
5BR=11700 lbs - 19500 lbs
Out of State Movers Near Me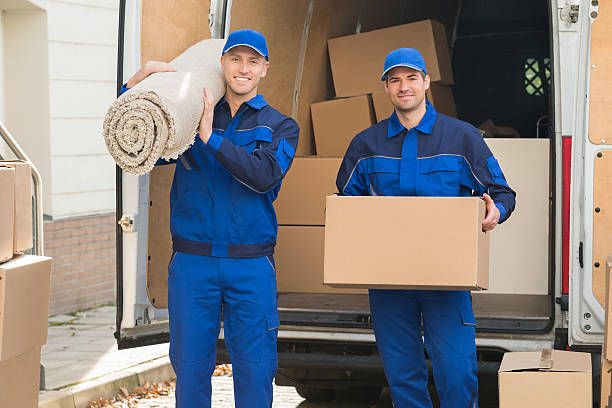 Cheap Movers Near Me
Looking for cheap long distance movers near you in Tennessee? If you have been accepted to a fantastic school on the east coast, or have to move for work to the west coast, A1 Auto Transport would be thrilled to get you and your household items there. We typically can beat commercial moving services, and it might even take us less time to do your move.
We have an extended network of professionals who are located in your state and all over the U.S. Contact us with all the details of your move and complete our online form then let's get started today.
Before you pick up the phone, choose an ideal date you like to move, how many rooms we are moving and where we are headed so we can get you the best quote as possible. We will then connect you with our experienced team of drivers.
After that, you'll be able to tend to all the other responsibilities that need to get done before you hit the road. We are here to guide you through the whole process. Head to A1 Auto Transport to compare long distance movers with trucks in your area right now.
Benefits of Choosing A-1 Auto Transport for Your Tennessee Moving Services
If you're planning a move in Tennessee, why not hire a professional moving company to help make your relocation easier? A-1 Auto Transport offers the very best in local and long distance moving services. We have been providing quality moving services since 1985, so you can trust us to provide reliable and stress-free service.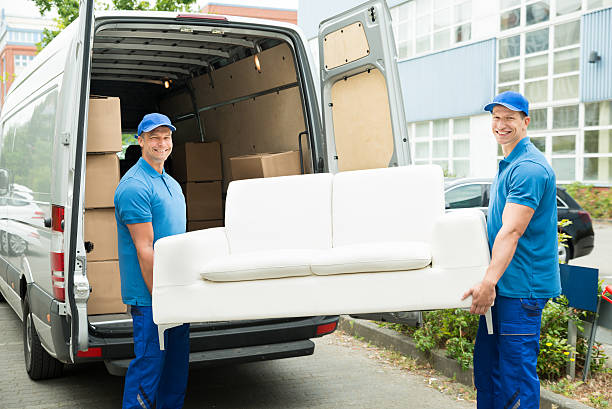 We also offer a variety of other services, including auto transport, storage solutions, moving insurance, packing assistance, unpacking assistance, furniture assembly/disassembly and more. We provide free quotes for all of our services so you can get an idea of how much your move will cost.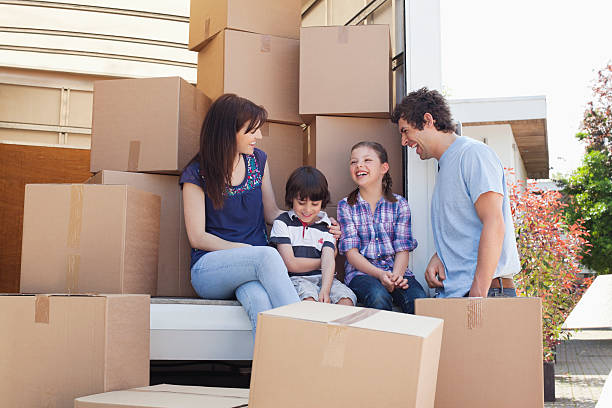 Here are six benefits of choosing A-1 Auto Transport for your Tennessee moving services.
Professional Movers
Our team of highly trained and experienced movers will make sure that your move is done safely and efficiently, with the utmost care taken to ensure that all of your belongings arrive in perfect condition. We'll even help you disassemble furniture and pack your items for you.
Local Movers
We know the ins and outs of moving in Tennessee, so we can provide efficient and affordable local moves that take the hassle out of relocating.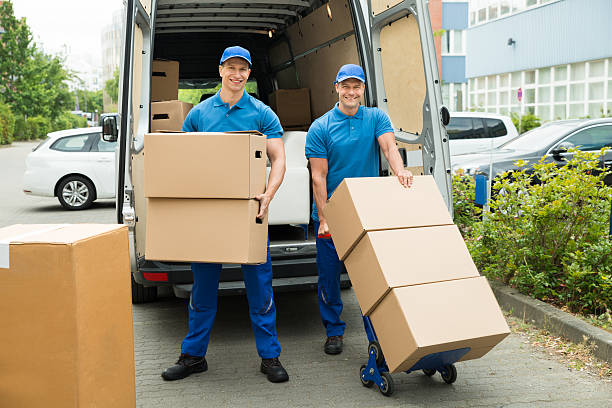 Best Local Moving Companies
Our reputation precedes us, with many customers raving about our courteous service, our attention to detail and our ability to take on any move, no matter how big or small.
Packing Services
Need help packing up your home? Our professional packers will carefully wrap each item with the utmost care so that everything arrives at its destination in perfect condition.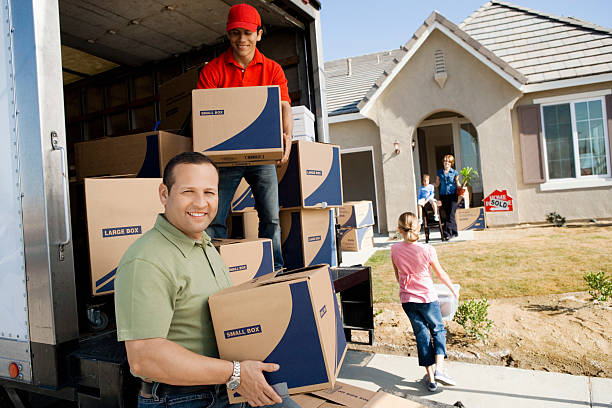 Full Service Moving Company
We provide comprehensive moving services that include packing, loading and unloading, as well as storage solutions.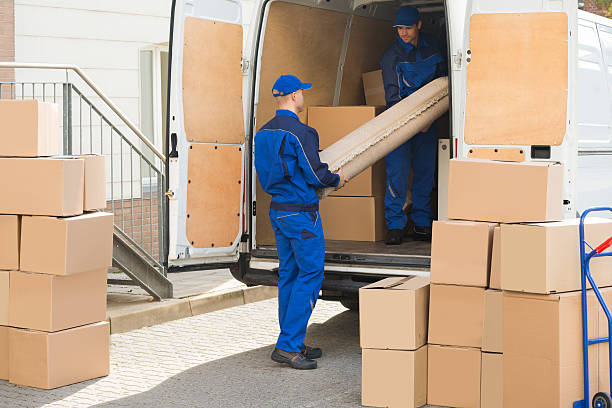 Hiring Movers
When you hire A-1 Auto Transport for your relocation needs, you can rest assured knowing that we will treat your belongings with respect and care. We offer competitive rates and exceptional customer service, so you can depend on us to make your move stress-free.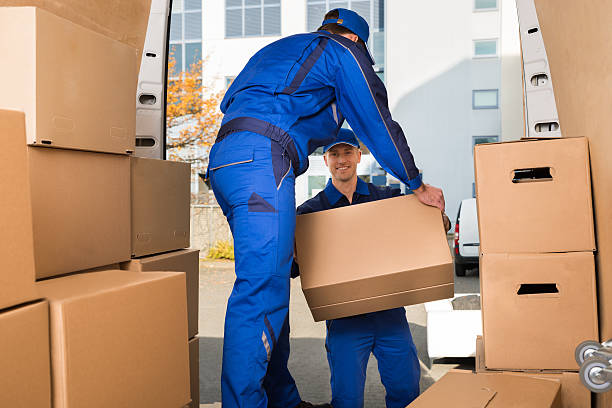 When you choose A-1 Auto Transport for your Tennessee moving services, you can trust that your belongings are in good hands. We have an experienced and knowledgeable team of movers ready to help with all aspects of relocation, from packing up your home to unpacking it in your new state. Let us make your move stress-free and easy! Contact us today for a free quote.
Choosing Your Tennessee Long Distance Movers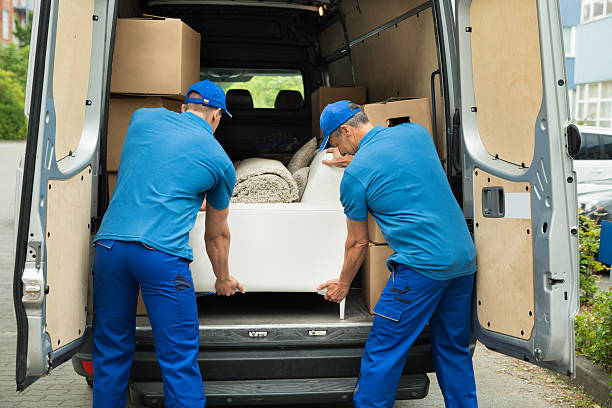 You need to be sure you are working with a trustworthy and reliable company. These tips can help you find the right one.
How long has the company been in business: You will want to make sure the company you are working with has the experience to do the job. If any problems were to arise, an experienced company will be better equipped to deal with them.
Check the reputation of the company: You should always check online to see what kind of reviews and testimonials are on sites like Yelp. They can help you gauge the level of professionalism of the company, and how they deal with issues.
Department of Transportation registration: Interstate movers must be registered with the Federal government and have a U.S. DOT number.
What kind of protection does the company offer for your belongings: The law only requires the company to have insurance on $0.60 per pound of your things. Some companies will offer more coverage. You should find out what kind of coverage you can expect.
Additional services and fees: Some companies offer various add ons and additional services such as vehicle transport or packing and unpacking services. Always find out what services are offered and the additional cost for each.
Ease of access: Can you get a hold of the movers in the event of an emergency? It is important to know before moving day. A company with a local office may be helpful for long distance moves.
A-1 Auto Transport can help you move your household goods nationwide. Call 888-241-3110 to get a free, no obligation to buy price quote on interstate moving services.
Tips on How to Find Affordable Long Distance Moving Company For Your Tennessee Move
Research
The first and most important tip for finding an affordable long distance moving company is to do your research. Look at reviews online, ask friends and family for recommendations, and contact several companies to get quotes and compare services.
Compare Moving Prices
You want to find a reputable mover that offers quality service at a reasonable price. Compare prices between companies to get an idea of ​​what is standard in your area, and make sure that the company you hire has experience with long-distance moves.
Get Written Estimates For All Packing Materials, Junk Removal, And Other Potential Cost
Be sure to get written estimates from each moving company you are considering. This will give you an idea of ​​the final cost of the move, including any additional fees that may apply.
Understand The Terms Of Service Of The Movers Company
Before hiring a moving company, make sure you understand their terms of service. This includes understanding how far they will travel, what type of insurance coverage is provided and other potential restrictions or requirements from the company.
What Credentials Should I Check?
Once you have narrowed your search down to a few companies, it's important to check their credentials. Make sure they are licensed and insured, and ask them for references of past customers who have successfully used their services. This can help ensure that you're making the right choice when hiring a mover.
By following these five tips, you can feel confident that you're choosing the right affordable long distance moving company for your Tennessee move. Doing research, comparing prices, getting written estimates and understanding the terms of service are all key steps in finding a reliable mover that offers quality services at an affordable price.
Our Moving Services
Local and long distance moving, whether it is state to state or coast to coast
Furniture moving. Piano moving, pool table moving, office furniture and equipment, etc.
Commercial, apartment, or residential house moving
Military relocation
Student relocations
Door to door pickup and delivery
Full service packing and unpacking, including packing materials
Auto transport services (Vehicle Relocations)
Interstate or cross country moving
How Much Will It Cost To Hire My Tennessee Long Distance Movers?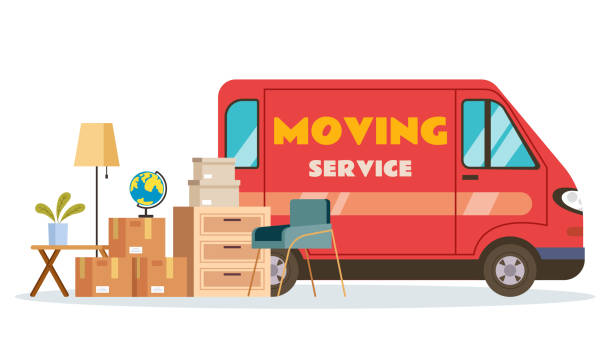 Costs can vary widely depending on your unique situation. Things like the distance you are moving, the amount of things you need to move, how heavy they are, and even the time of year you choose to move can all factor into your total cost. The best thing to do is call for a free estimate.
What Must I Remember Before Signing A Contract?
Make sure every service you have requested and their particular costs are outlined on your contract.
Ensure that your contact information is correct. Also make sure that the addresses for you old and new home are listed properly.
Find out what the policy is on damages and lost items. Will the company cover replacement costs or only the minimum $0.60 per pound they are required to cover.
Things You Must Do When Moving?
Transport jewelry and other valuables with you
Make sure your belongings are protected in the event of damages. Some homeowners insurance policies will cover this in addition to the insurance held by the moving company.
Most movers keep a detailed inventory sheet listing the condition of items in the home. Request a copy for your records
Don't stack all your boxes in one area. Leave them in the rooms they were packed in for the movers to pick up on moving day.
Tennessee Cross Country Movers Business Near Me for Hire
Tennessee Moving & Storage
5724 Shelby Oaks Dr.
Memphis, TN 38134
(901) 377-7740
True Friends Moving
Old Hickory, TN
(855) 668-3615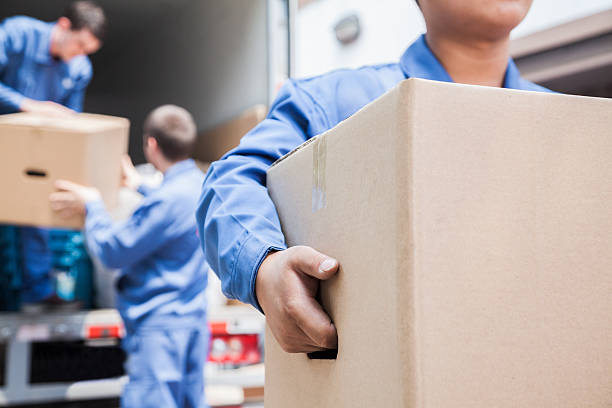 The Green Truck Moving & Storage
3330 Ambrose Ave.
Nashville, TN 37207
(615) 788-6982
Murfreesboro Movers
1222 Salem Park Ct.
Murfreesboro, TN 37129
(615) 223-1444
Tennessee Storage Business Facility Company Near Me Directory
Move It Self Storage- Getwell
2700 Getwell Rd.
Memphis, TN 38118
(901) 362-0031
Snapbox Self Storage
1485 Madison Ave.
Memphis, TN 38104
(901) 979-9690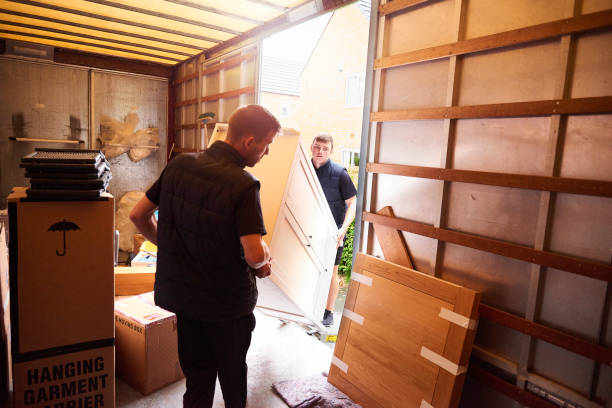 Frequently Asked Questions
What kind of liability coverage will be provided?

You won't have to worry about your things being harmed during delivery as long as you exercise prudence when selecting a shipping provider. This is because it's crucial to consistently verify the insurance status of any DOT-recognized professional transport company.

Taking pictures of the pre-travel inspection is also a good idea because they will help you prove what was found in the event that something is lost or damaged while traveling. In that case, things become challenging because there may not be any evidence. At the absolute least, you both will have an inventory list.

The state of Tennessee offers limited liability protection. Still, you can buy supplementary insurance if your household goods are damaged during a move.
Should I choose Tennessee full-service movers or rent a truck and move myself?

In comparison, the response is straightforward. A layperson cannot move a home alone without assistance. More people will still need to load everything onto the carrier, even if you rent a trailer and hire a driver. This article makes no mention of the actual packing procedure.

Full-service movers from Tennessee are better than doing everything yourself from beginning to end because packing items to prevent damage during long-distance travel may take time.

Never hesitate to research businesses before making a decision. Never choose a company based solely on pricing; weigh the benefits and drawbacks and find out if the company has any prior experience transporting goods to the state.
Are same-day moves possible?

The cost of rapid shipping is higher. However, it is offered by package delivery companies. You can greatly reduce the wait time depending on how much you're willing to spend.

Even while it is possible to complete a delivery that would have taken a week in just two or three days, the cost will be greater because the company will have to give you priority over other orders. It depends on the distance, though, whether the trip can be completed in a single day.

It should be obvious that the journey couldn't be finished in a single day since it generally takes 7 days to get from Portland to Memphis. The trip typically takes one or two days, so it is possible to travel from Chicago to Nashville.
What are flat-rate moving companies?

Following the hourly and per-mile payment models, flat rates are the third prevalent payment mechanism utilized by transportation businesses. You must be careful while using this method to pick a company.

There are specific factors, including all charges, that are taken into account when a company gives you a price. Along with labor, fuel, and vehicle use, this also refers to the logistical area that dictates the driver's route.

While it is a smart strategy for shorter distances, it could backfire for longer lengths because the company must also account for unforeseen circumstances. On the other hand, a flat fee also provides you with a trustworthy sum, which even a quote cannot.

If you're deciding on a payment plan, take into account every one of these factors. A flat rate gives you a solid number, so it's best if you're on a budget and have a short-distance move.
What are the dangers of hiring cheap Tennessee movers?

Choosing inexpensive movers is never a smart idea because they can end up costing you more than you think. Since you may lose all of your possessions without having a legal basis to fight for them if you're irresponsible, it's crucial to confirm the organization's authenticity.

Make sure a company is registered before comparing its prices. Never use low-cost movers from Tennessee. Despite the advantages of several reputable businesses, you'll see that their prices are often comparable.

This is because the elements that are considered in calculating the final cost of the delivery are always the same, assuming the resources are equivalent. Consequently, the cost is being compromised if a moving company is very cheap.

You need to watch out for insurance, safety precautions, safe packaging, and trained personnel. A cheap company might miss out on any of these factors, damaging your goods. And you won't be able to argue your case easily, either.
How long does it take Tennessee long-distance movers to move my stuff?

It is impossible to give a clear response because of the large range of variables that can influence long-distance travel. Despite the fact that the pick-up and drop-off locations are both in Tennessee, the distance between them will add time to the trip.

You might not be aware of it, but elements like the weather, which can create delays, have a bigger impact than you might think. Also, take into account regional holidays. Even though the organization is aware of these issues, finding a solution still needs to be done.

But other elements are also in play. In some cases, a delivery that needs to travel on the highway owing to border inspections will be made faster than one nearby but can be made farther within the state. Every consideration must be made while working with a corporation.
I need help with an office move. Should I hire Tennessee commercial moving companies, or will any moving company work?

A commercial moving company from Tennessee is the best choice if you require the assistance of a trustworthy shipping company for a workplace move. This is because working with a business that is accustomed to the area where you will be moving is advantageous, as was already said.

Everything needs to be neatly boxed and loaded because there will be a lot of items to travel when moving an office, and the individual in charge also needs to answer to their employers. When you make a wise business decision, you can relax.

If you're planning with the movers, make sure the other party is familiar with the site so they can fill in any blanks and ensure there are no errors on either end.

If you're coordinating the move, you're answerable to your boss. It can be nerve-wracking, so having a reliable representative from the moving company can help you.
Why should I work with local Tennessee moving companies?

Your top priority when selecting a moving company for your property might be to choose a reputable company that handles international shipments. But it's critical to keep in mind that size isn't necessarily better, particularly when it comes to home items.

Suppose you had to move your belongings within Tennessee. Finding a local moving company is the best option. Choose a company that is based in Tennessee or has prior expertise delivering to the state, even if your items are coming from a distant location.

This is primarily because a local business is more familiar with the local laws, whether they pertain to weight division or permits.
How are Tennessee shipping costs calculated?

The same factors must be taken into account by all shipping companies when evaluating cargo prices. First and foremost, it's crucial to consider the distance between the pick-up and drop-off locations. The farther you travel, whether your company bills by the mile, the hour or a fixed rate, the more money you'll spend.

Another important consideration is how much fuel the truck will use. At the same time, it is in motion, especially considering the impact of variables like weather and traffic. Further, it is challenging to generalize about household products, so weight is crucial. A two or three-bedroom house weighs around 7,500 pounds, and the expense of interstate travel varies with weight.

During the busiest months, you'll need to be more careful with logistics because costs rise with the work the company has to do to get your delivery to you. Consider that there's less traffic during normal months. Still, everyone is out on the streets during Christmas or New Year holidays.

The company has to figure out an efficient route, and a lot more fuel is used, so the cost inevitably rises.
How much do Tennessee movers cost?

It is hard to provide an exact cost for your delivery because the final price relies on a number of factors, including the particulars of your order. You could, however, get a basic idea if you looked at the average prices in Tennessee.

One is that standard American delivery rates often range from $800 to $2,500. However, costs within a state may differ significantly since there are simply too many shifting factors that a firm must take into account.

The cost may also vary based on the pricing approach used by your company. Still, Tennessee charges about $2,300 for shorter relocations and $5,200 for longer ones for its household moving services.

A four-bedroom home move may cost about $12,000 in total.