What's in this article?
Professional Moving Services: Rhode Island Long Distance Movers
A-1 Auto Transport Moving Company is your trusted source for all of your moving needs! Our experienced and knowledgeable team is here to make sure that you have a hassle-free move, no matter where you're headed. With years of experience in the moving industry, our staff can provide reliable and efficient services.
We specialize in long-distance, residential and commercial moves. In addition, we also offer services such as packing and unpacking, storage solutions and more. With our comprehensive services, you can rest assured that your belongings will be handled with the utmost care and attention throughout the move.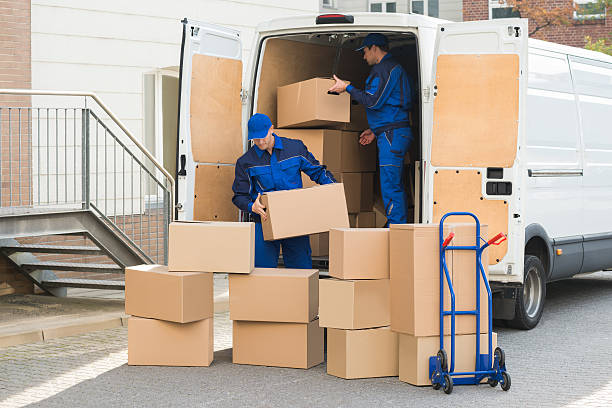 At A-1 Auto Transport Moving Company, customer service is always a top priority. Our friendly staff is available to answer any questions or concerns you may have before, during and after your move. We know how stressful moving can be, so we strive to make sure that the entire process goes as smoothly as possible.
Whether you're relocating across town or across the country, we'll do our best to make sure that your move is stress-free.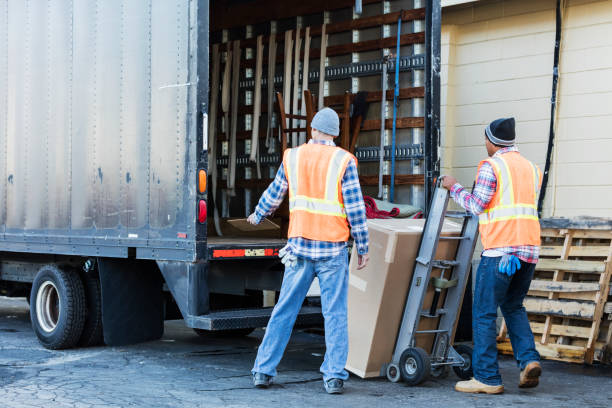 We understand that no two moves are the same, so we take the time to customize our services to meet your unique needs and budget. When you choose A-1 Auto Transport Moving Company, you can rest assured knowing that your belongings are in good hands.
Best Rhode Island Long Distance & Interstate Moving Companies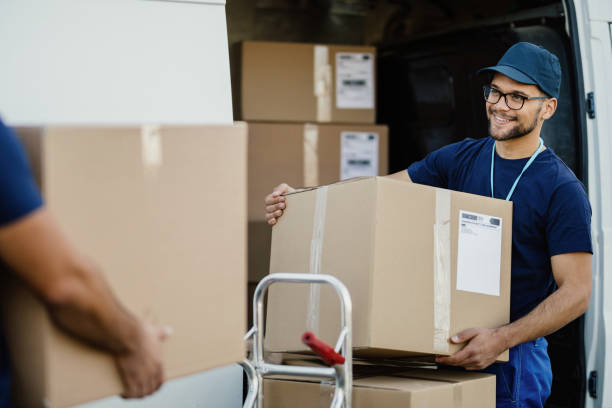 No one likes to move. It can be fun to find a new place and make it your own, but the actual move is a pain. There is always so much to do. It can seem almost impossible to move your big bulky furniture out of the house or storage space without breaking something. You might find yourself thinking that there must be a better way.
Well, the good news is that there is, in fact, a better way. Instead of trying to do it all yourself with a few friends and a rented truck you could consider hiring a longstanding Rhode Island moving company to help.
They can do all the heavy lifting and transporting so you don't have to. For an additional fee, some will even handle some of the packing, unpacking and even arrange storage unit for you. What could be easier?
Tips on How to Find Affordable Long Distance Moving Company For Your Rhode Island Move
Moving long-distance can be an incredibly stressful undertaking, especially if you're trying to find the most affordable option. With so many moving companies offering services in Rhode Island, it's important to know which tailored moving services is the best for your move.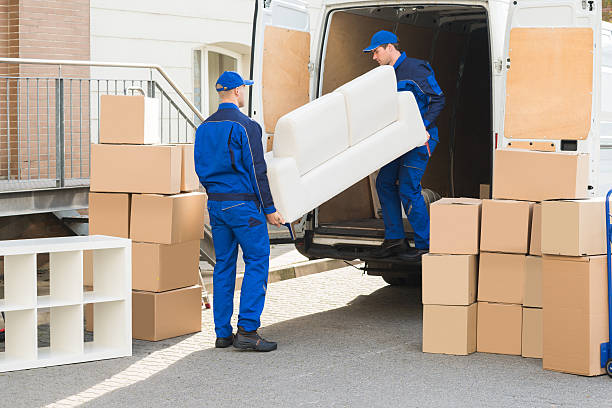 Here are six tips to help guide you in finding a great yet affordable mover in Rhode Island.
Research moving companies that offer tailored or specialty moving services
Some movers specialize in long-distance moves, and their services may be more affordable than those of local movers. Additionally, many of these companies offer tailored moving packages to meet specific needs—so you can get the most out of your budget with affordable movers.
Ask friends and family for referrals
Personal recommendations are a great way to find the right fit for your move. Ask people in your social circle who have moved recently if they could recommend a reliable moving company, as well as share any tips they may have learned along the way.
Get quotes from multiple companies
Comparing quotes from different quality movers can help you get the best price for your move. Make sure to look into each company's services, customer reviews, and reputation before making a final decision.
Check if the company offers discounts or freebies
Many movers offer special deals for certain moves, such as military personnel or senior citizens. These discounts can help reduce the costs of your move and make it more affordable.
Ask about the moving crew
Find out who will be handling your items during the move—are they certified movers? Are all the movers insured? Knowing these details can help you feel comfortable that your belongings are in good hands.
Look for the best Rhode Island movers
There are many great moving companies in Rhode Island, and you should look at various customer reviews to determine which one is right for your move. A reliable mover that offers quality services at an affordable price can make all the difference!
By following these tips, you can find an affordable long-distance moving company for your Rhode Island move. With the right mover on board, you can rest assured that your belongings will be in safe hands and get to their destination on time!
Cost & Time Examples For Interstate Moves
| To/From | Distance | 2BR | 4BR | Days |
| --- | --- | --- | --- | --- |
| Cranston to Philadelphia | 237 miles | $2,140- $2,658 | $4,108- $5,902 | 2-4 |
| Columbus to Cranston | 622 miles | $2,659- $3,334 | $5,213- $7,548 | 3-5 |
| Warwick to Charlotte | 685 miles | $2,732- $3,429 | $5,371- $7,786 | 3-5 |
| Jacksonville to Warwick | 978 miles | $3,127- $3,942 | $6,212- $9,038 | 3-5 |
| Memphis to Providence | 1110 miles | $3,350- $4,234 | $6,692- $9,762 | 4-6 |
| Miami to Cranston | 1216 miles | $3,447- $4,360 | $6,898- $10,068 | 4-6 |
| Cranston to Dallas | 1530 miles | $3,768- $4,778 | $7,584- $11,090 | 5-7 |
| Warwick to Denver | 1755 miles | $3,996- $5,076 | $8,073- $11,824 | 5-7 |
| Providence to Seattle | 2484 miles | $4,761- $6,072 | $9,708- $14,266 | 7-9 |
| LA to Warwick | 2588 miles | $4,880- $6,227 | $9,963- $14,648 | 7-9 |
*Prices and times are estimated. They can vary depending on the season and the contents of the home. Prices do not include packing.
Estimated Weight (based on home size):
1BR=2600 lbs - 3900 lbs
2BR=3900 lbs - 5200 lbs
3BR=6500 lbs - 9100 lbs
4BR=9100 lbs - 14300 lbs
5BR=11700 lbs - 19500 lbs
Out of State Movers Near Me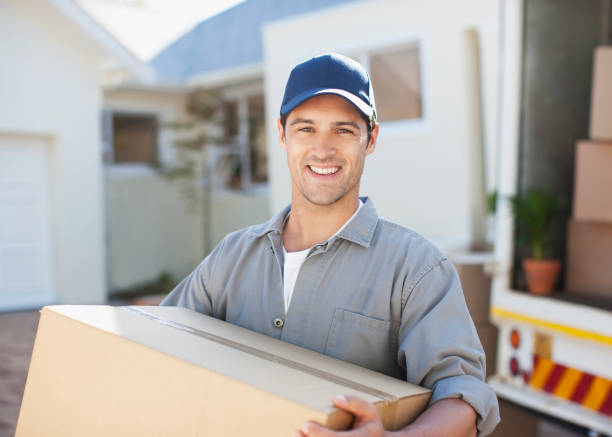 Choosing Your Rhode Island Long Distance Movers
You need to do your research when you hire a moving company. You are trusting them with everything you own after all. These are a few questions you should ask when you are looking for a moving company.
How long have they been in the moving business: A brand new company might be great and offer a good deal, but when it is your home you should consider how long the company has been in business. An experienced company is better able to handle any issues that might come up.
Are they registered with the Department of Transportation: Interstate movers must be registered with the Federal government and have a U.S. DOT number.
Look for testimonials and reviews: Check online for reviews. You will want to know their reputation on meeting deadlines, handling issues, and pleasing customers.
Does the company have insurance for the entire value of your belongings: The law requires insurance to cover only $0.60 per pound. Some companies go further than that and provide insurance on the full replacement value or depreciated value of the items. You need to know which the company you are working with is offering.
Are unpacking and storage services offered: These are optional services, but they can really make the moving process easy.
Is the moving company easy to reach: You want to be guaranteed to be able to reach your moving company so it helps to hire a local company.
A-1 Auto Transport can help you move your household goods nationwide. Call 888-241-3110 to get a free, no obligation to buy price quote on interstate moving services.
A-1 Auto Transport: Benefits of Choosing Our Professional Movers for Your Oklahoma Move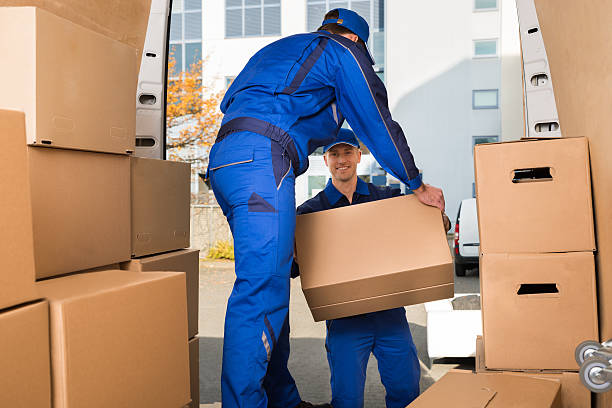 Looking for reliable Rhode Island moving services? A-1 Auto Transport is the perfect choice! With our professional movers, packing services, and full service moving company support, you'll get a hassle-free move in no time. Here are 6 benefits of choosing A-1 Auto Transport as your Rhode Island movers:
Experienced movers
Our professional movers are highly experienced in safely and securely packing, lifting and transporting your furniture, antiques and even the most delicate items.
Packing services available
We offer a wide variety of packing services to make sure all of your belongings are carefully packed for transport.
Full service moving company
We provide full service moving and storage to help you move quickly and efficiently.
Affordable prices
We offer competitive pricing on all of our services, so you're sure to get the best deal for your budget.
Providence movers
A-1 Auto Transport has a team of experienced movers in Providence who are ready to make your move a breeze.
Unrivaled customer service
Our customer service team is here to answer any questions you may have and ensure that your move is as stress-free as possible.
With A-1 Auto Transport on your side, you can trust that your Rhode Island move will go smoothly. Contact us today to get started!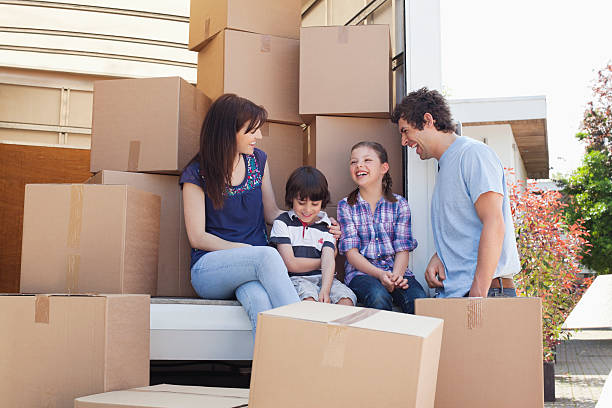 Our Moving Services
Local and long distance moving, whether it is state to state or coast to coast
Furniture moving. Piano moving, pool table moving, office furniture and equipment, etc.
Commercial, apartment, or residential house moving
Military relocation
Student relocation
Door to door moving
Full service packing and unpacking, including packing materials
Auto transport services (Vehicle Relocations)
Interstate or cross country moving
How Much Will It Cost To Hire My Rhode Island Long Distance Movers?
It can be difficult to give an accurate estimate of how much it will cost to hire a moving company. Everyone's situation is unique, and many factors go into the total including fuel costs and additional services and fees. It is best to call the company to ask for a free quote.
Before Signing Paperwork with a Mover
Ensure that any services you are using and their associated costs are included in the contract.
Double check on the addresses listed. The last thing you want is for your belongings to end up at the wrong house due to a typo.
Find out what the policy is on damages and lost items. Will the company cover replacement costs or only the minimum $0.60 per pound they are required to cover.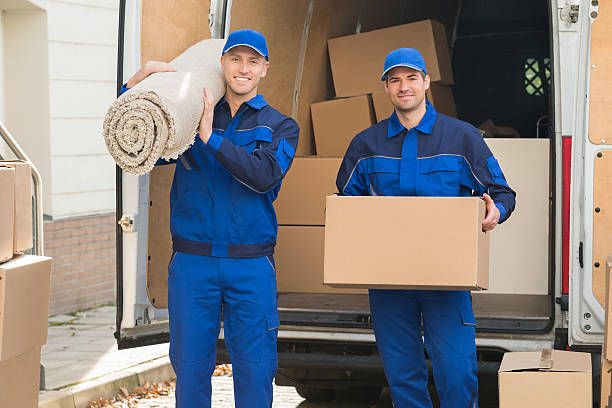 Your Responsibilities
Keep jewelry and valuables with you. This ensures that there are no trust issues.
Insure the company has insurance on your belongings. You may also be covered by your homeowner's insurance. Find out before moving day
Request a copy of the mover's inventory list for your records.
International Moving Services in Rhode Island
With a mover's help, you can take your items to any country without having to put in work. They'll carry your things, pack/unpack them, and protect them while you supervise their actions. While the truck is on the move, you can call at any time to request updates. Of course, we'll also inform you of our approximate arrival time and call you once more, when we're close to the destination, to give you the exact date.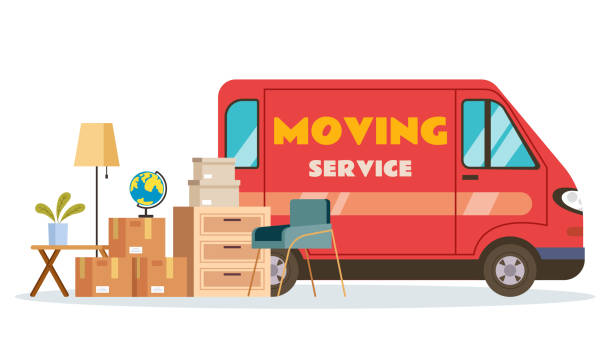 If you'd like to use our services, call the phone number above. We can adapt to any situation. If you want to pack your things on your own or you want help only with the packing, we can accommodate you.
Rhode Island Cross Country Movers for Hire
Economy Movers & Storage Inc.
530 Wellington Ave.
Cranston, RI 02910
(401) 467-3525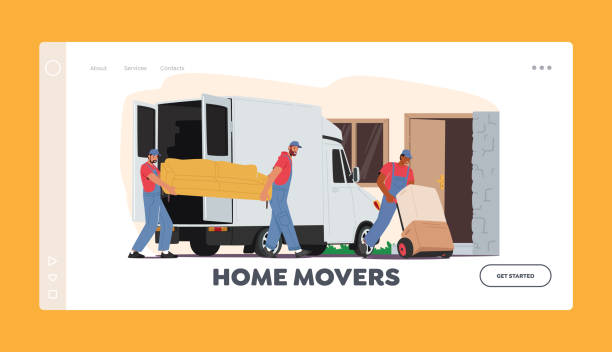 Coutu Bros Movers
2 Greco Ln
Warwick, RI 02886
(401) 739-7788
OVO Moving & Storage Inc.
125 Sockanosset Cross Rd.
Cranston, RI 02920
(401) 943-1230
Rhode Island Storage Facility Directory
RI Self Storage
817 Dexter St.
Central Falls, RI 02863
(401) 728-3100
Warren Storage Center
130 Franklin St.
Warren, RI 02885
(401) 213-1844
Space Station Self Storage
111 Dexter Rd.
East Providence, RI 02914
(401) 438-2001
Frequently Asked Questions
What kind of liability coverage will be provided?

You won't have to be concerned about your things becoming damaged during delivery as long as you properly select a shipping business. This is because all professionally licensed transportation companies must carry insurance.

This implies that the carrier will pay for any damage that occurs while the goods are inside the vehicle as long as you pack the package in accordance with the directions. Pre-travel screening is valuable to both the customer and the carrier.

Expanded values and released value protection are the two common types of insurance provided in Alabama. The first is based on weight and pays a small sum per pound of your belongings.

The second option is preferable since it offers greater value and ensures that any harm will be adequately made up for.
Should I choose Rhode Island full-service movers or rent a truck and move myself?

The shockingly simple answer is that a layperson cannot move a household alone. Even if you rent a trailer and employ a driver, you will still require additional personnel to put everything into the carrier. Because the packing process itself is not even stated, this is an issue in and of itself.

As packing possessions while ensuring there is no damage during long-distance travel can be time-consuming, it is best to hire full-service movers rather than handling everything yourself from beginning to end.

Researching companies before choosing one should never be a hesitation. Never choose a firm just on the basis of price; instead, weigh the pros and cons and find out if the company has any prior experience carrying goods to the state.
Are same-day moves possible?

All that matters is where you want to be picked up and dropped off. There is an accelerated shipment option offered by shipping providers, but it is more expensive. You might even be able to halve the waiting time, depending on how rapidly you require delivery of your things.

Every facet of the shipping industry's organizational structure is altered to allow an earlier delivery when a shipment is accelerated. It may take two or three days to complete a delivery that would have taken a week, and if the journey can be completed in a single day will depend on how long it is.

There are no cumbersome hurdles if your shipment is traveling within Rhode Island, as border checks are not necessary. Still, distance plays a role.

A move from Los Angeles to Warwick takes around 7 to 9 days, so a same-day move isn't feasible. But going from Philadelphia to Cranston only takes 2 to 4 days, so the move might be possible.
What are flat-rate moving companies?

The third most frequent form of payment used by transportation companies, behind the per-mile and hourly payment models, is flat rates. When using this technique to choose a firm, you must be cautious.

A company will consider a number of elements when giving you a pricing quote, including all related fees. This includes all costs associated with planning the driver's route in terms of labor, gasoline, tolls, and other expenses.

Though it is a smart choice for shorter lengths, it may be disastrous for longer ones because the firm would also need to plan for any unforeseen events at its end. Consequently, the price would be more than if you had used other models.

Nevertheless, a flat rate also offers a solid number to work around, as long as you have a good company that doesn't charge hidden fees out of the blue.
What are the dangers of hiring cheap Rhode Island movers?

Choosing inexpensive movers is never a good idea because they could cause more issues than you anticipate. It's critical to confirm the company's validity since, if you're careless, you risk losing everything without a strong legal argument to protect it.

You can compare pricing after determining whether a business is registered. Never utilize inexpensive Rhode Island movers because you'll discover that, even though various reliable organizations offer advantages, their prices are often comparable.

This is because when resources are equal, the standards used to calculate the delivery's overall cost are always the same. As a result, if a moving company offers its services at an absurdly low price, a compromise will be struck.

Investigating a business's legitimacy is as easy as going on the state's website and going through the list of registered shipping companies.
How long does it take Rhode Island long-distance movers to move my stuff?

Long-distance travel is influenced by a wide range of factors, so an exact response is unattainable. The first is that it will take longer to get there, even if the pickup and drop-off sites are both in Rhode Island.

For instance, weather-related issues could lead to delays. Thus they may have a bigger impact than you think. Any extreme means delays. High temperatures can cause the engine to overheat, and the driver has to take breaks, while storms and extreme rain obviously mean the truck has to stop.

Give local holidays some thought. Planning a route to avoid them still requires time even with these factors. And things like road conditions also have an impact.
I need help with an office move. Should I hire Rhode Island commercial moving companies, or will any moving company work?

If you need dedicated shipping support for your office transfer, a commercial moving company from Rhode Island is ideal. This typically occurs because, as was previously discussed, it is ideal for working with a company that is experienced with the area you will be moving to.

When transferring an office, a lot of things need to be carried. Everything must therefore be meticulously packaged and loaded because the person in charge also has to answer to their employers. Once you've made a sensible choice, you won't need to worry about the process. Instead, you'll feel at ease.

It's best if the other party is familiar with the location when making preparations with the movers because they may provide further information if you aren't sure. Having a good coordinator makes a large difference if you're the one in charge of the move.
Why should I work with local Rhode Island moving companies?

If working with a sizable firm that handles international shipment is your top concern when selecting a moving company for your goods, you're not alone. Remember, though, that size isn't necessarily better, especially regarding household products.

Consider moving your possessions within Rhode Island. The finest course of action is picking a neighborhood moving business. Look for a company that was established in the state where your items are coming from, even if they are coming from a far-off location.

This is because a local business will be more conversant with regional laws, whether they deal with weight division or buying permits.

The employees are skilled in dealing with general problems and difficulties connected to the port. Locals can help you settle in in a way outside companies can't.
How are Rhode Island shipping costs calculated?

All shipping firms must consider the same elements when determining cargo pricing. The travel time between your pickup and drop-off sites is the first and most crucial. Regardless of whether your business charges by the mile, the hour or a flat rate, the more distance you travel, the more money you'll spend.

The amount of gasoline the car needs to move is another important factor, especially considering the influence of external factors like weather and traffic. The importance of weight is further emphasized by the difficulty of generalizing about home goods.

A two- or three-bedroom house weighs roughly 7,500 pounds, and moving charges are calculated according to weight. How much stuff you store in your home will impact this value.

Considering the hidden factors, we also need to look into the logistical process. Busier months mean it takes longer for the company to figure out a clear and efficient route, so prices also go up. This is why it's best to prepare early.
How much do Rhode Island movers cost?

Generally, it may be difficult to estimate the cost of shipping home goods in any state because costs fluctuate over time and by area. Customers would pay a fixed cost or be charged per mile if regular fees were to be implemented.

The per-mile factor, which determines how much you'll be charged for the distance the car drives, may be impacted by fuel prices. Some businesses charge an hourly rate for shorter trips.

Although the national average is between $800 and $2500, it can vary greatly depending on a variety of factors, making it challenging to pin down a precise figure. The average cost of hiring movers in Rhode Island can be up to $127.

Most estimates place the cost of shipping a typical consignment from Miami to Cranston between $3,000 and $4,000 for a two-bedroom home and may cost as much as $10,000 for a four-bedroom home.