What's in this article?
Professional
Long Distance Movers

Near Me:

Moving Companies

Around PA
Pennsylvania is a great place to call home, and many people choose to move here. But change is the only constant thing in life, hence people may want to move to or from Pennsylvania. Packing up and moving to a new place can be both exciting and overwhelming.
Best
Pennsylvania

Interstate

Moving Companies

It can be tough to move, anyone can attest to that. There is always so much work to do including remembering to call all of your utility companies and shutting them off, contacting your doctors and schools to ask for copies of your records, and changing your address with the post office. After you do all that, then you have to actually get down to business. Everything must be packed up and labeled. You have to find a way to get the huge TV console out of your living room and not scrape up the walls and floor in the process. It can really test your patience, but you don't have to do it alone. You can hire a professional moving company from Pennsylvania to help you.
Cost & Time Examples For Interstate Movers Near You
Closest
Moving Companies

Near You Cost
To/From
Distance
2BR
4BR
Days
Erie to Columbus
216

miles

$2,103- $2,609
$4,023- $5,768
2-4
Boston to

Philadelphia

278

miles

$2,228- $2,772
$4,300- $6,192
2-4
Chicago to Erie
309 miles
$2,406- $3,004
$4,676- $6,750
2-4
Erie to Charlotte
489 miles
$2,448- $3,057
$4,759- $6,868
2-4
Miami to Pittsburgh
1017 miles
$3,218- $4,061
$6,406- $9,330
4-6
Pittsburgh to Austin
1232 miles
$3,426- $4,332
$6,848- $9,988
4-6
Denver to

Philadelphia

1584 miles
$3,788- $4,804
$7,630- $11,162
5-7
Erie to Las Vegas
1923 miles
$4,179- $5,312
$8,456- $12,390
5-7
San Diego to Erie
2121 miles
$4,440- $5,654
$9,022- $13,242
6-8

Philadelphia

to Seattle
2376 miles
$4,661- $5,942
$9,496- $13,950
6-8
*Prices and times are estimated. They can vary depending on the season and the contents of the home. Prices do not include packing.
Estimated Weight (based on home size):
1BR=2600 lbs - 3900 lbs
2BR=3900 lbs - 5200 lbs
3BR=6500 lbs - 9100 lbs
4BR=9100 lbs - 14300 lbs
5BR=11700 lbs - 19500 lbs
Out of State Movers Near Me
It is not enough to engage moving companies, it has to be one of the best companies in Pennsylvania.
Cheap Movers Near Me With Truck - Pennsylvania, PA
Looking for cheapestlong distancemovers in Pennsylvania near you? We have a lot of great information here on our website to help you plan your long-distance move. You can learn about the tips and strategies that we use as professional transporters and create your own plan, so you feel confident about the process.
After years of working in this industry, we have learned a thing or two about successful moving, so please ask us all your questions, we welcome all of them. Your first step will be to gather the details about your move, such as how much stuff we will be moving and a heads up on any unique items like a grandfather clock or piano.
Then let us know where we are headed with the contents of your home and what kind of time frame you're working with. These details, along with our team of professional drivers, will work with you to get a plan in place that you can count on. Head to A1 Auto Transport to compare long distancemovers with trucks in your area right now.
Choosing Your Pennsylvania(PA) Long Distance Movers - Pennsylvania, PA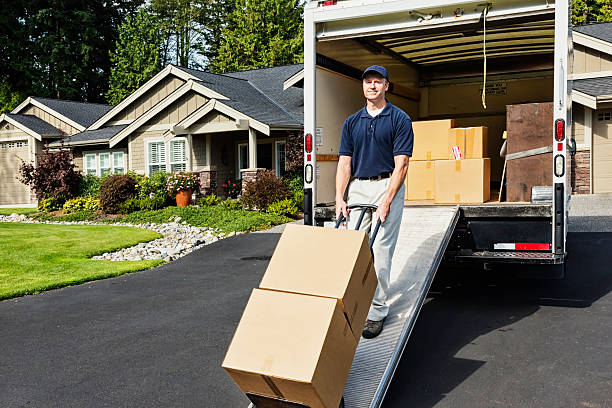 You need to do a bit of research when you are working with a moving company. You are trusting them with everything you own, so you will want to make sure you use these moving tips to help you find a good one.
Pennsylvania Moving Company Near Me for the Best Business Experience
Finding an experienced long-distance moving company in Pennsylvania requires some digging. A newer moving company may be eager to meet your needs, but an established company will have the experience and knowledge to relocate your belongings safely and efficiently.
Ask the moving business about their experience with similar jobs and distances, as well as their success rate, before making a final decision. Knowing that you're working with a dependable mover who has successfully completed similar jobs before is a huge relief.
Moving

Business Company Certification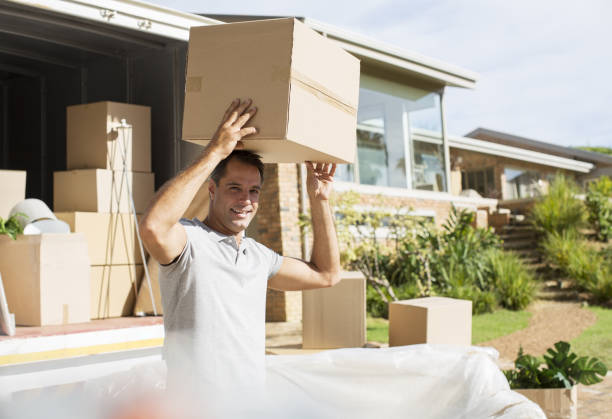 Certification from the Department of Transportation is an important factor to consider when looking for a reputable long distance mover. This government-issued recognition shows that the business has met specific requirements in areas ranging from customer service to fleet safety.
Additionally, each business must have a U.S. DOT number demonstrating that it is registered with the federal government, so confirm that this number is visible on the company's website before making your decision. By choosing a certified mover, you can rest assured that you are working with an experienced and trustworthy partner.
Available Moving Service
When selecting a Pennsylvania long distance mover across the state, one of the key factors to consider is what services they offer. Does the company include packing and unpacking materials? If so, how much extra might it cost?
Carefully evaluate what services make sense for your move, ensuring that you know exactly what you are paying for with each option. Taking the time to think through each step of the moving process is important in order to secure a successful transition across the state.
Insurance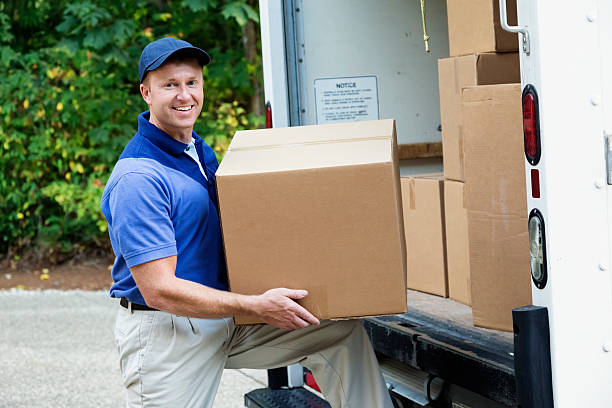 Insurance is one of the important factors to consider when choosing a Pennsylvania long distance mover. Moving across the country means that your items are likely more exposed to potential damage during transport and loading/unloading from the moving truck than if you were just moving locally.
Knowing and understanding the insurance policy of your chosen mover is important for protecting yourself and your belongings for the length of time it takes for them to reach their destination.
Long distance moving companies can provide different levels of insurance coverage, so be sure to ask about this when talking with movers as it is essential for covering any damages that may happen in transit or due to mishandling. Taking extra precautions by insuring your personal property is also important for your peace of mind when moving to the destination.
Customer Service
When selecting a Pennsylvania long-distance mover for your moving needs, customer service should be top of mind. You should confirm the company's contact number and, if possible, its physical address as well. If a local company can provide the services you require, they may be more readily accessible and available to assist when needed.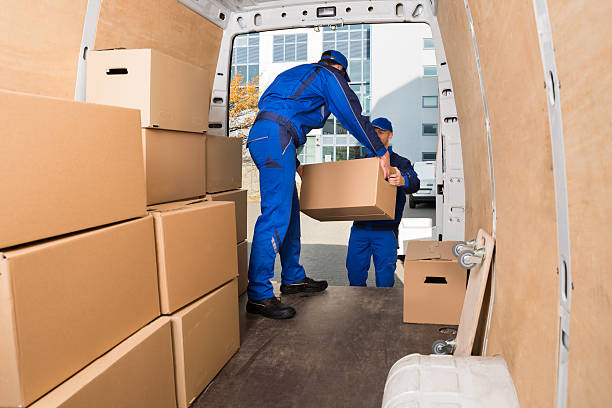 Additionally, inquire about their customer service protocols so you will know what to expect if an issue should arise during your move. Pay attention to the tone used by the personnel with whom you speak and make sure it is professional yet friendly so that you feel comfortable moving forward with them.
Ultimately, great customer service is an important element of a successful move and can ensure your belongings reach their new destination in one piece!
Reviews
When researching a Pennsylvania long distance mover, examining reviews is one of the most important steps. Sites such as Yelp provide insight into the quality of service and how complaints are addressed. A company with good customer service should have many satisfied customers that can attest to their services, so make sure to look around for glowing recommendations.
Even mistakes happen in business, and a good indicator of a quality Pennsylvania long distance mover is how they handle these moments; they should strive to maintain the highest standard despite any bumps in the road.
Tricks to Reduce Your Pennsylvania Long Distance Moving Services Estimate
Moving house is a costly and labor-intensive endeavor. However, there are several simple tricks you can use to reduce your cost when it comes to long-distance moving company/service in Pennsylvania. By doing some research and shopping around for the best prices, you could save hundreds of dollars on the move.
Rent Your Own Moving Truck
By renting your own moving truck you can save money on professional movers. Many local and long distance moving companies offer competitive prices for van rentals, so be sure to shop around for the best deal.
Additionally, consider the size of the rental vehicle carefully as this will help to ensure that all of your belongings fit securely in one trip.
Shop Around for Quotes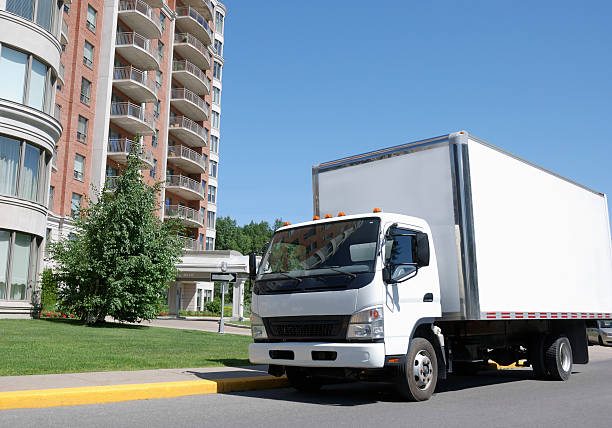 Moving companies will often provide different quotes depending on the size and complexity of your move. Try getting at least three estimates before making a final decision, and make sure to read all of the fine print when signing any contracts.
Look for Long-Distance Moving Services Discounts
Many long distance moving companies offer discounts at certain times of the year, so be sure to ask about any promotional offers when obtaining your quotes. In some cases, you may also qualify for discounts if you are a senior citizen or military veteran.
Choose Your Move Date Wisely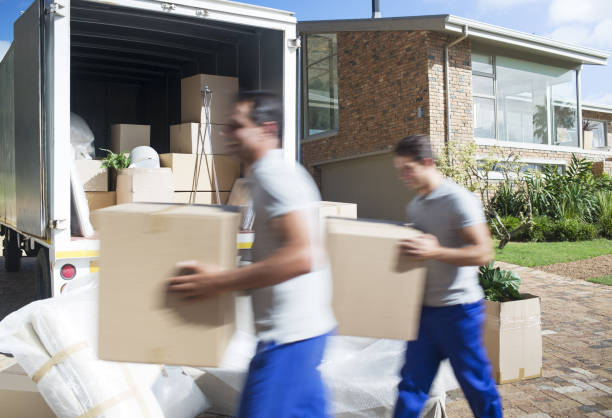 Weekend rates tend to higher than weekday ones, so try and plan your move for mid-week if at all possible. Similarly, availability of moving services can be limited during the busiest times of year (such as summer), so opt for an off-peak date if possible.
Declutter Before Shipping
Moving is the perfect opportunity to get rid of all that old clutter you have been storing away. By decluttering your home before you move, you will reduce the amount of possessions you need to transport, which could save you a significant amount of money.
Use a Professional Mover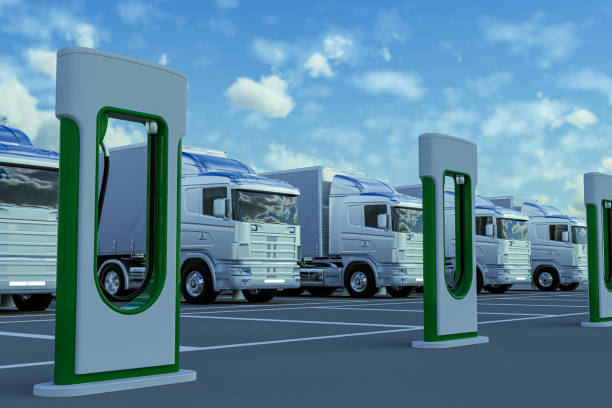 While it is possible to manage your own move if you have the necessary expertise and equipment, there are definite advantages to using a professional mover. Not only will they be able to safely transport your belongings for you, but it may even be cheaper than renting a truck and doing the job yourself.
By taking some time to research your options, you can make sure that you are getting the best possible deal for your Pennsylvania moving services.
A-1 Auto Transport: Our Professional Transport Services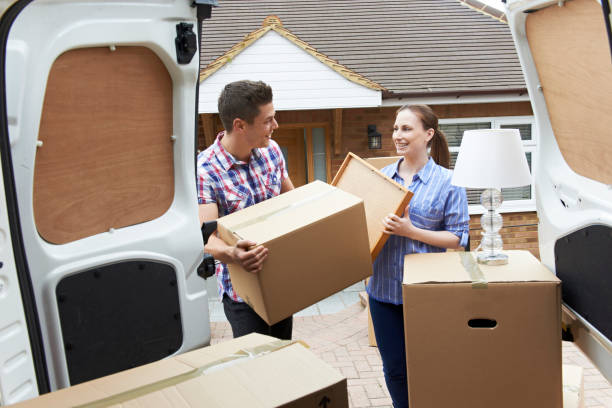 At A-1 Auto Transport is one of the best long distance moving companies. we offer our customers full service professional moving services to make their relocation as easy as possible. Our top 6 professional moving services include but are not limited to:
Commercial and Office Relocations
We provide commercial and office relocations to move your business from one location to another. We have a team of experienced professionals who understand the sensitivity and importance of the items in a commercial setting.
They will handle all aspects of the relocation quickly and efficiently, from packing up furniture, electronics, and documents to transporting them safely to your new location with minimal disruption.
Residential Apartment and House Shipping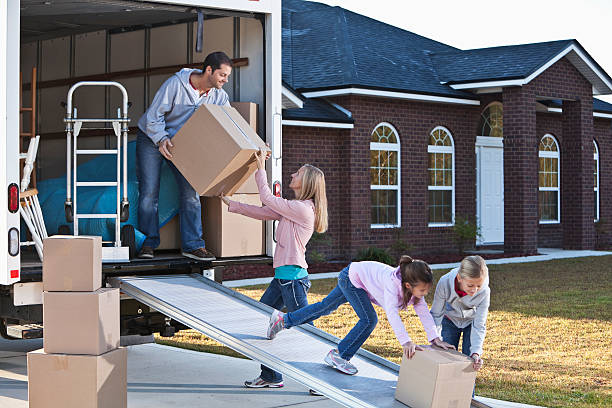 Our residential apartment and house moving services are designed to make your move stress-free. We offer full service packing and unpacking including packing materials. Our team is experienced in providing door to door moving, so you can focus on other aspects of relocating. We have the expertise, resources, and technology needed to make your move as smooth and seamless as possible.
Military Relocations
We are proud to offer military relocations for our service members in the armed forces. We understand the unique needs of those who serve our country and make sure that their relocation experience is stress-free. Our team can handle all aspects of a military move, from packing to transporting your belongings to your new destination.
Student Relocations
Our student relocations services make moving to college easier for both students and parents alike. We are experienced in providing door-to-door service so that you can be sure that all of your student's belongings will arrive at their new home safely and securely. We make sure that all of your student's belongings are handled with care and transported to their new college or university quickly and efficiently.
Full Service Packing and Unpacking Including Packing Materials
We know how important it is to make sure that all of your items arrive safely at their new location so we offer a full service packing and unpacking service, including packing materials.
We use the highest quality packing materials to ensure that your belongings are transported safely and securely. Our team is experienced in providing great door-to-door service and will make sure that all of your items arrive at their new destination without any damage or delays.
Door To Door Shipping - Long Distance Moves
We understand that moving can be a stressful experience, so we offer door to door moving services to make your move as seamless and stress-free as possible. Our team of experienced professionals will handle all aspects of the relocation, from packing up items to transporting them safely and securely to your new home with minimal disruption.
We have the expertise, resources, and technology needed to make sure that your relocation experience is as smooth and stress-free as possible.
Other services include:
State to state, coast to coast, local and long distancemoving
Heavy and specialized furniture moving. Piano moving, pool table moving, etc.
Auto transport services (Vehicle Relocations)
A-1 Auto Transport can help you move your household goods nationwide. Call 888-241-3110 to get a free, no obligation to buy price quote on interstate moving services.
How Much Will It Cost To Hire My Pennsylvania Distance Company?
There are a lot of factors that can affect the final cost of your move. The weight and amount of possessions you have, as well as the distance are the two biggest contributing factors, however, things like additional services, and the time of year can play into your price as well. Call for a free estimate.
Before Signing a Contract with the Mover, What Should I Do?
Closest Moving Companies Near Me Cost, Best Moving Business Around Pennsylvania/Philadelphia PA
Every long-disctance service you need should be listed on the contract, including any extra fees.
Double check your old and new address as well as your phone number.
Make sure you know your company's policy on damages and replacements.
Customer Service - Need Moving Day Help?
Transport jewelry and other valuables with you
Check your homeowner's insurance policy. It may cover damages as well.
Request a copy of the inventory sheet, displaying any damage that occurred before the movers were involved.
Leave all the boxes in the rooms that they got packed it. Don't stack the boxes in one area.
International Movers Near in Pennsylvania - Making International Moves
Moving companies know how easy your furniture and personal belongings are to break. Especially for international trips, each item must be covered and organized in such a way that it won't smash into its surroundings. If there's too much weight placed upon it or if it's not fixed properly, it's likely you won't receive it in one piece.
Due to safety concerns, movers don't take it upon themselves to compensate you for broken items if you've handled the packing yourself. If you want to be safe, it's best to let movers do it. Their experience will be very helpful, and you'll recuperate your losses in case of an accident.
Pennsylvania (Philadelphia) Cross Country Movers for Hire
Interstate Relocation Quote, Easy Process For Best Shipping
Company

Plan

Friendly Movers of Pittsburgh- New Kensington

New Kensington, PA

(724) 889-5565

JH Bennett Moving & Storage

1705 Raspberry St.

Erie, PA 16502

(814) 456-5377

South Hills Movers

3132 Industrial Blvd.

Bethel Park, PA 15102

(412) 835-8600
Pennsylvania Storage Facility Business Directory - Request Quotes For Local, Interstate Or International Shipping Company
Guardian Storage Center Inc.
670 State St.
Beaver, PA 15005
(724) 359-0238
AmeriStorage Self Storage- Saegertown
21329 PA-198
Saegertown, PA 16433
(814) 336-5778
Need Support To Experience Your Best Relocation? Get The Most Out Of Your Local Distance Moving Quote, Learn More About The Process Of Packing & Shifting Between States Or International, Scroll Down To Learn More About Everything From Packing Belongings To Moving To Your New State
Frequently Asked Questions
What kind of liability coverage will be provided?

You won't have to worry about your products being harmed during delivery if you carefully pick a shipping business. Because insurance should always be present, any professional transport firm that has been approved by the DOT.

This suggests that the carrier will cover any damage that occurs while the goods are in the vehicle, provided you pack the consignment in accordance with the instructions. Pre-trip inspections are valued by both the customer and the carrier.

Pennsylvania's two types of standard insurance have released value protection and expanded valuations. The first is weight-based and pays a small sum for each pound of your belongings.

The second option is favored since it offers greater value and ensures that any harm will be adequately compensated.
Should I choose Pennsylvania full-service movers or rent a truck and move myself?

The answer is surprisingly simple because a layperson cannot move a household by themselves. Even if you rent a trailer and employ a driver, extra workers will still be required to put everything into the carrier. Due to the lacking description of the actual packing process, this is a problem in and of itself.

Because packing possessions while ensuring there is no damage during long-distance travel can be time-consuming, hiring full-service movers is preferable to handling everything yourself from start to finish.

Never hesitate to investigate companies before choosing one. Never pick a firm just on the basis of price; instead, weigh the pros and cons and find out if the business has any prior experience shipping goods to the state.
Are same-day of moves possible?

The only things that count are where you want to be picked up and dropped off. A more expensive expedited shipment option is offered by shipping providers. You might even be able to reduce the waiting period in half, depending on how quickly you need delivery of your things.

In order to accommodate an earlier delivery, the shipping industry adjusts every area of its organizational structure when a package is expedited. It is possible to complete a delivery that would have taken a week in just two or three days. Whether the trip can be completed in a single day depends on how long it is.

There are no lengthy obstacles if your shipment is only within Pennsylvania since border inspections are unnecessary.

On the other hand, a move from Seattle to Philadelphia is impossible to complete in a day since the journey usually takes 6 to 8 days. But going from Columbus to Erie is possible since it takes 2 to 4 days.
What are flat-rate moving companies?

The third most popular payment structure used by transportation businesses, behind the per-mile and hourly payment models, is flat rates. When using this approach to choose a business, you must be careful.

When supplying you with a pricing quote, a business considers a number of variables, including any related fees. This includes every step of the logistical process used to plan the driver's route, labor, gasoline, tolls for driving, and other charges.

It is a smart choice for shorter lengths, but it might be disastrous for longer ones because the firm would also need to plan for any unforeseen events at its end. Thus, you would be required to spend more than you would have if you had used other models.

But a set rate further offers a set rate, which is easier to work with since there are no unpredictable changes.
What are the dangers of hiring cheap Pennsylvania movers?

Hiring cheap movers is never a good idea because they might result in more issues than you think. Verifying the validity of the organization is essential since, if you're careless, you risk losing everything without a strong legal defense.

You can compare costs once you have verified a company is registered. Never use inexpensive Pennsylvania movers since you'll discover that while many reputed organizations have benefits, their pricing often tends to be comparable.

This is because when resources are equal, the criteria used to establish the delivery's final cost are always the same. A compromise will be made due to a moving company being inexpensive.

Looking into a company's registration is simple. You just need to visit the state's official website and check out the list of licensed companies operating in Pennsylvania.
How long does it take Pennsylvania long-distance movers to move my stuff?

Long-distance travel is impacted by a wide range of factors, making a specific response impractical. First, the travel time will increase even if the pickup and drop-off sites are both in Pennsylvania.

Weather-related variables, for instance, may result in delays, so they have a bigger impact than you might think. Holidays in your area might be included, and planning a route around them still requires time even with these things in mind.

Some other, less obvious factors are also involved. One of them is the road condition on the driver's route. Poor roads mean it'll take longer for your delivery to arrive, so you must be prepared for any variables. On the other hand, the opposite also applies.
I need help with an office move. Should I hire Pennsylvania commercial moving companies, or will any moving company work?

A commercial moving company from Pennsylvania is the finest option if you need dependable shipping assistance for your workplace transfer. This is typical because, as was noted earlier, it is ideal for working with a company that is knowledgeable about the area you will be moving to.

When transferring an office, several objects will need to be carried. Everything must be wrapped and loaded with care because the person in charge also has to answer to their employers. You can feel at ease after making a sensible choice rather than worrying about the process.

The other party should be familiar with the location when making plans with the movers so they may fill in any gaps if you are unfamiliar. Having a reliable coordinator makes a large difference in an office move.
Why should I work with local Pennsylvania moving companies?

When selecting a moving company for your goods, working with a big firm that handles international shipments might be your top concern. However, bigger isn't always better, especially regarding household products.

Consider the possibility of having to move your possessions within Pennsylvania. The best course of action is to select a neighborhood moving business. Even if your items are coming from a far-off state, search for a company established there or has previous delivery experience in the region.

This is because a local business will be more acquainted with local regulations, whether they deal with weight division or the acquisition of permits.

The staff members have extensive knowledge of how to resolve both general and port-related issues. Locals can help you go over the finer details in a way any other company cannot, especially when you're in a new place.
How are Pennsylvania shipping costs calculated?

The same considerations must be taken into account by all transportation companies when determining cargo pricing. The separation of pickup and drop-off sites is the first and most crucial factor. The longer you travel, whether your firm bills by the mile, the hour or a flat rate, the more money you'll spend.

The fuel consumption of the moving vehicle is another important factor, especially in light of the influence of external factors like weather and traffic. Additionally, weight is important because it can be difficult to generalize household goods.

A two- or three-bedroom house weigh around 7,500 pounds, and moving expenses are calculated by weight. Your own possessions will have an impact on this number.

As a result of the heavy traffic during busy months near holidays, you'll have to pay a lot more. This is why professionals suggest you plan ahead and hire a company at least three weeks before the move. It'll make sure you aren't panicking when the time to move arrives.
How much do Pennsylvania movers cost?

In general, because costs change over time and by region, it may be difficult to estimate the cost of delivering home goods in any state. If standard charges were to be levied, customers would pay a fixed rate or be charged per mile.

Fuel costs may have an impact on the per-mile rate, which affects how much you'll pay for each mile the car drives. For shorter trips, some businesses do charge an hourly rate.

It is challenging to establish a precise value since, while the national average ranges from $800 to $2500, it may vary greatly depending on a number of factors. The averages cost to hire a moving company is $147 per hour for a two-bedroom and $206 for a four-bedroom house.

Most estimates indicate that shipping a typical consignment from Miami to Pittsburgh would cost between $3,000 and $4,000 for a two-bedroom house and may cost as much as $9,000.
How can I compare and choose between Pennsylvania moving companies?
When comparing and choosing between Pennsylvania moving companies, there are several factors to consider:

1. Reputation and Reviews: Look for moving companies with a good reputation and positive customer reviews. Check online review platforms and ask for recommendations from friends or family who have recently moved.

2. Services Offered: Determine the specific services you need for your move, such as packing, loading, transportation, and unpacking. Make sure the moving company you choose offers the services you require.

3. Experience and Expertise: Consider the experience and expertise of the moving company. Look for companies that have been in the business for a while and have a track record of successful moves.

4. Licensing and Insurance: Ensure that the moving company is properly licensed and insured. This will protect you in case of any damage or loss during the move.

5. Cost and Estimates: Get quotes from multiple moving companies and compare their prices. However, don't solely base your decision on the lowest price. Consider the overall value and quality of service provided.

6. Customer Service: Pay attention to the level of customer service provided by the moving company. Are they responsive, helpful, and professional? Good communication and customer support are important throughout the moving process.

7. Additional Services and Specializations: Some moving companies offer additional services or specialize in specific types of moves, such as long-distance moves, commercial moves, or specialty item moves. If you have any specific requirements, consider choosing a company that can accommodate them.

By considering these factors and doing thorough research, you can compare and choose the best Pennsylvania moving company for your needs.
How can I find Pennsylvania moving companies specializing in residential moves?
To find Pennsylvania moving companies specializing in residential moves, you can follow these steps:

1. Online Research: Start by conducting an online search for Pennsylvania moving companies. Use keywords like "residential movers in Pennsylvania" or "Pennsylvania residential moving companies" to narrow down your search.

2. Check Websites and Reviews: Visit the websites of the moving companies you find and look for information about their services. Pay attention to whether they specifically mention residential moves or have a dedicated section for residential moving services. Also, read customer reviews and testimonials to get an idea of their reputation and the quality of their residential moving services.

3. Ask for Recommendations: Reach out to friends, family, colleagues, or neighbors who have recently moved within Pennsylvania and ask for recommendations. They can provide insights into their experiences with different moving companies and help you find ones that specialize in residential moves.

4. Get Multiple Quotes: Contact several moving companies and request quotes specifically for residential moves. Provide them with details about your move, including the size of your home, the distance of the move, and any specific requirements you have. Compare the quotes you receive to determine which companies offer competitive pricing for residential moves.

5. Verify Licensing and Insurance: Before finalizing your decision, verify that the moving companies you are considering are properly licensed and insured to handle residential moves in Pennsylvania. This will ensure that your belongings are protected during the moving process.

By following these steps and conducting thorough research, you can find Pennsylvania moving companies specializing in residential moves and choose the one that best fits your needs.