What's in this article?
Choosing the Right New Jersey Movers: Best Long Distance
Moving Companies
Moving to a new home is an exciting adventure, but it can also be one of life's most stressful experiences. Whether you're relocating within the Garden State or making a long-distance move to or from New Jersey, selecting the right movers is a critical decision that can make or break your moving experience.
The right moving company can turn a potentially chaotic and overwhelming process into a smooth and seamless transition. In this comprehensive guide, we will delve into the essential factors to consider when choosing New Jersey mover, ensuring that your move is not only hassle-free but also a positive step towards your new beginning.
From reputation and pricing to services and insurance, we've got you covered, so you can embark on your journey with confidence and peace of mind. Before we move on, its best to know about A1-Auto Transport.
A1-Auto Transport is a full service moving company that offers reliable and cost-effective residential and commercial relocation services. Our team of experienced best New Jersey movers are dedicated to providing exceptional customer service and handling all aspects of your move from start to finish.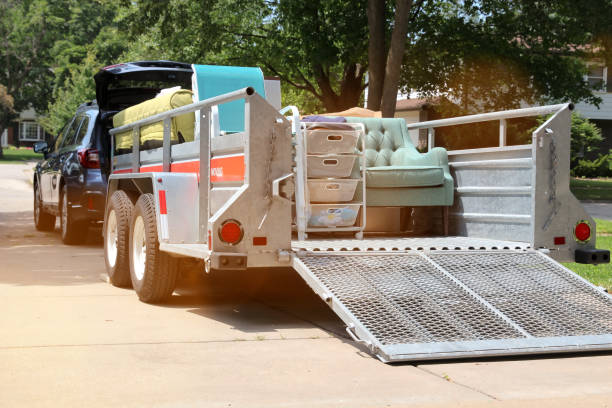 Our services include packing, loading, transportation, unloading, unpacking, packing supplies, storage services, and even international moves which includes white glove services. We have years of experience in the moving industry and are committed to providing a stress-free relocation experience. Give us a call today for more information on our services!
Best NJ
Moving Companies

(Long Distance & Interstate)
So, you have finally decided to make the big move from the Middle Atlantic region. You are relocating for that dream job, heading away for college, or maybe you found a bigger nicer home that is just perfect for you. As it gets closer to moving day, you may find that your excitement has given way to stress and worry.
All of your friends mysteriously seem to have something to do on the big day, You don't have everything packed, and you begin to wonder how on earth you managed to get that sofa through the door in the first place.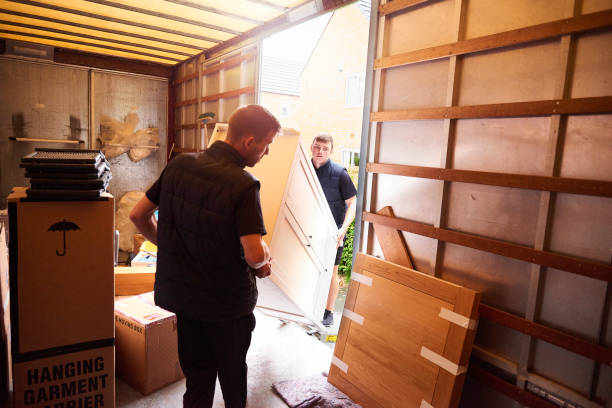 This is a familiar scenario for a lot of us, but there is a way to ease some of this frustration. You can hire a dependable New Jersey moving company to help you.
Cost & Time Examples For Interstate Moves
| To/From | Distance | 2BR | 4BR | Days |
| --- | --- | --- | --- | --- |
| Newark to Boston | 199 miles | $2,164- $2,692 | $4,176- $6,019 | 1-2 |
| Columbus to Jersey | 480 miles | $2,529- $3,166 | $4,950- $7,168 | 2-4 |
| Detroit to Newark | 484 miles | $2,556- $3,202 | $5,012- $7,266 | 2-4 |
| Jersey to Indianapolis | 650 miles | $2,730- $3,427 | $5,377- $7,806 | 3-5 |
| Edison to Jacksonville | 825 miles | $2,997- $3,776 | $5,948- $8,658 | 3-5 |
| Newark to Memphis | 950 miles | $3,158- $3,987 | $6,298- $9,186 | 3-5 |
| Dallas to Edison | 1361 miles | $3,625- $4,594 | $7,292- $10,666 | 4-6 |
| Denver to Newark | 1620 miles | $3,962- $5,032 | $8,012- $11,746 | 5-7 |
| Seattle to Edison | 2391 miles | $4,726- $6,028 | $9,647- $14,188 | 6-8 |
| Edison to San Diego | 2413 miles | $4,852- $6,193 | $9,920- $14,598 | 7-9 |
*Prices and times are estimated. They can vary depending on the season and the contents of the home. Prices do not include packing.
Estimated Weight (based on home size):
1BR=2600 lbs - 3900 lbs
2BR=3900 lbs - 5200 lbs
3BR=6500 lbs - 9100 lbs
4BR=9100 lbs - 14300 lbs
5BR=11700 lbs - 19500 lbs
Out-of-State NJ's Movers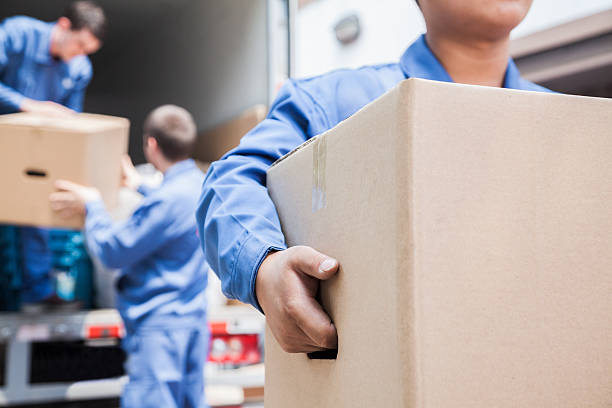 Cheap
Mover

s Near Me

Looking for cheap long distance movers near you in New Jersey? If you're pricing out potential moving companies, we are glad you've found us here online. We are a transport company that has offices all over the country to help people get from one place to the next. We even have partners in other parts of the world if your move is taking you overseas.

One of the hardest things about hiring a mover is to know who to choose. As professional movers, we suggest you do as much homework as possible and ask as many questions as you can so you ultimately end up with the right fit.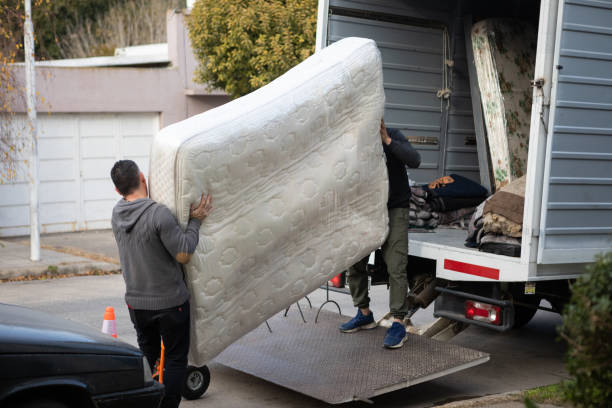 At A1 Auto Transport, we work relentlessly to satisfy our customers by offering them a vast network of moving professionals. Our goal is to get you loaded up and to your destination as quickly as possible and at the most affordable price. We welcome all of your questions about your move, no matter how close or far away, and look forward to filling you in on our process. Head to A1 Auto Transport to compare long distance moving companies with trucks in your area right now.
Choosing Your NJ Long-Distance
Mover

s
Be sure you know what kind of company you are doing business with. Don't just pick the first full service movers listed in the yellow pages if you desire the best moving services. Look at these things to help you find a trustworthy company that will take care of your entire moving process and your belongings.
How long has the company been in business: Working with a moving company requires a lot of trust. You will want to make sure the one you choose is trustworthy and has an established history.
In the event of damage, how much their insurance cover: The law only requires Jersey

moving companies

to insure $0.60 per pound. Some companies will offer more coverage than this. You should ask questions to make sure your belongings will be covered if something happens.
Reviews and testimonials: You will want to make sure that any company you do business with has a history of excellence. Look to sites like Yelp or Google reviews to help you determine how dependable the company is and how they will handle any issues.
Department of Transportation registration: All movers who operate between different states must be registered with the Federal government and have a U.S. DOT number. Make sure if you are moving out of state that the company you choose is in compliance of these laws.
Extra services: Most

moving companies

will offer various additional services to make your move easier. Check and see which ones are available and how much extra fragile only packing services they will cost to take advantage of.
Our Mover Services
Full-service packing and unpacking, including packing materials
Door-to-door relocation
Commercial and office relocations
Residential apartment and house moving
Military relocations
State-to-state, coast-to-coast, local

movers

and long-distance moving
Heavy and specialized

furniture

moving. Piano moving, pool table moving, etc.
White glove services
A-1 Auto Transport can help you move your household goods nationwide. Call 888-241-3110 to get a free, no obligation-to-buy price quote on interstate moving services.
How Much Will It Cost To Hire My NJ Long Distance
Movers

?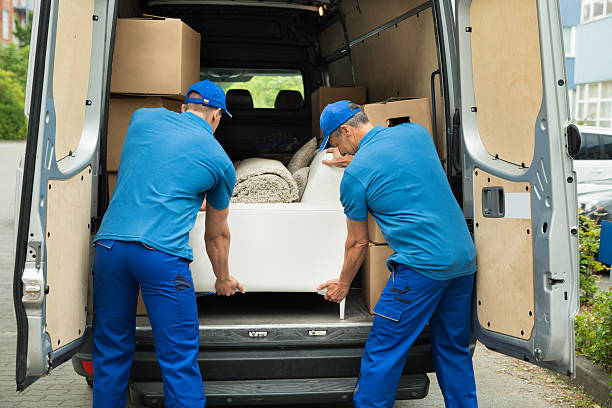 Many things can affect the total price you will pay to hire either long-distance or local moving companies. Everything from the distance, weight, and time of year can change the final cost, so it is best to call your New Jersey moving company for a quote. Most companies will offer you a free estimate.
Before Signing a Moving Company's Contract
All services and their accompanying costs should be listed clearly on your agreement.
Ensure that the addresses that are listed for both the house you are moving to and the one you are moving from are correct.
Check the policy on damages. Will they cover the required $0.60 per pound or do they cover more?
Useful Information
Any valuables such as jewelry should be kept with you.
Ask for a copy of the mover's inventory sheet. Note the condition of your items that they have listed on them. Door-to-door moving
Some homeowner's insurance policies cover items damaged during a move. You should check with your agent to see if yours does.
International Moving Services in New Jersey
Moving all of your belongings from one country to another can be easily done with proper help. Professional moving companies can assist if you request their services.
If you're thinking of just shoving everything into a van randomly, you might end up with many broken objects. Each item should be categorized, organized, and carefully packed. Each box must be labeled, so our team will know what to pick up, how, and in what order.
If you find all of this confusing, we can help with this part of the move too. We can even provide packing materials.
When we deliver your belongings, we won't just leave them in the street. You can pick the spots where we place your furniture, but you should know the locations beforehand since we'll only help you once.
White Glove New Jersey Cross Country
Movers

for Hire
Long Distance Moving with All Jersey Moving & Storage
240 N Randolphville Rd.
Piscataway Township, NJ 08854
(732) 748-1200
Reliable Van and Storage NJ Moving Company
550 Division St.
Elizabeth, NJ 07201
(908) 977-6050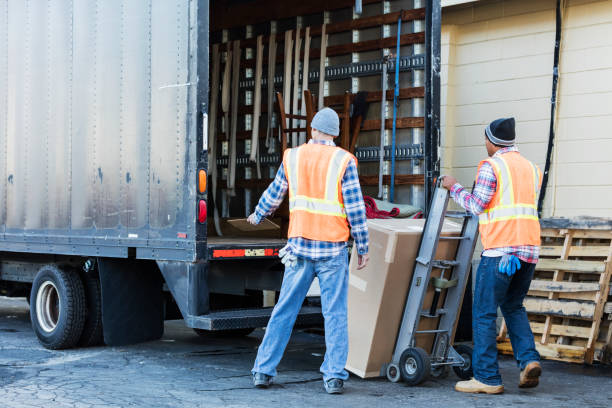 Booth
Movers

Ltd NJ.

1 Anderson Ave.

Moonachie, NJ 07074

(201) 885-5984
White Glove New Jersey Storage Facility Directory
Access Self Storage
135 Amboy Ave.
Woodridge, NJ 07095
(732) 750-1440
Life Storage
390 S Van Brunt St.
Englewood, NJ 07631
(201) 569-6050
Frequently Asked Questions
How much do New Jersey movers cost?
Estimating the cost of shipping home products in any state can be challenging because costs change over time and by area. If we applied the normal charges, the client would either pay a fixed amount or be charged per mile.
By estimating how much you'll be charged for the distance the automobile drives while taking fuel prices into consideration, the per-mile factor can be changed. For shorter distances, some businesses do charge by the hour.
The national average is between $800 and $2500, although it is difficult to pinpoint a precise figure because it can fluctuate a lot based on a number of factors.
According to most estimates, a typical cargo to New Jersey would cost between $25 and $50 per person. If we talk about the overall cost, a move from San Diego to Edison would cost up to $6,000 for a 2-bedroom house, and the number will go to $14,500 for a 4-bedroom home.
How are New Jersey costs calculated?
When determining cargo pricing, all shipping companies are required to take the same variables into account. The first and most important issue is the distance between your pick-up and drop-off sites. No matter whether your business charges by the mile, the hour or a set rate, the greater the distance, the more you'll pay.
How much fuel the truck will use while it is going is another crucial factor to take into account, especially given the impact of external factors like weather and traffic. Additionally, weight is important because it's difficult to generalize about home goods.
The cost of moving is impacted by the weight of a two- or a three-bedroom house, which weighs about 7,500 pounds. This number may change depending on how many you keep in your house.
Things like the timing of the move also affect the cost since busier months mean there are more logistics involved. This is because the company has to manoeuvre around traffic on routes and deal with any holidays, local or national.
Why should I work with local New Jersey moving companies?
Your first priority when picking a moving company for your goods may be to partner with a sizable organization that handles international shipping. Keep in mind, though, that bigger isn't necessarily better, especially when it comes to household products.
Consider moving your belongings within New Jersey. Using a nearby moving company is the best choice. Look for a company that is founded in the state or has prior experience delivering to the state, even if your items are coming from a more remote location.
This is because a local company is more acquainted with local regulations, whether they deal with the classification of weights or the obtaining of permissions.
The employees are skilled in handling port concerns as well as other regulations. Local companies are better at handling a move into the state.
I need help with an office move. Should I hire New Jersey commercial moving companies, or will any moving company work?
A commercial moving company from New Jersey is the most trusted shipping business to help you with an office move. This is because it is ideal to work with a company that is knowledgeable about the area you will be moving to, as was already said.
Everything must be meticulously packed and loaded while moving an office because the individual in charge also needs to answer to their employers. You may unwind rather than worry about the process once you've made the appropriate choice.
It is best if the other party is familiar with the location when you are planning with the movers because they will be able to fill in the blanks if you are unsure of anything. This help is especially important if you're coordinating the move.
How long does it take New Jersey long-distance movers to move my stuff?
It is impossible to give a definitive response because of the vast array of variables that influence long-distance travel. First of all, the distance between the pick-up and drop-off points will make the trip longer, even though both are in New Jersey.
It's more significant than you might think that factors like the weather can cause delays. Extreme heat causes the engine to overheat, while storms mean obvious delays.
Similar to that, think about local holidays. Planning a route around them still requires time, even though the organization takes these into account.
However, additional elements are also in play. Smaller factors have larger effects on time. One example is how well-built the roads are since bad topography means it'll be harder for the truck to be driven over them.
What are the dangers of hiring cheap New Jersey movers?
Cheap movers are never a good option because they might affect you more than you know. The importance of confirming the company's authenticity cannot be overstated because, if you're reckless, you could lose everything without having a legal basis on which to fight for it.
You can compare pricing once you've established that a business is legitimate. Never go with inexpensive movers because you'll find that their pricing can occasionally be comparable despite the benefits of different respected businesses.
This is due to the fact that assuming that the resources are equivalent, the criteria used to calculate the delivery's final cost are always the same. So, if a moving firm is really inexpensive, the quality suffers.
Finding out if a business has a licence is straightforward. You can visit New Jersey's official site to check out the list of registered transport companies.
What are flat-rate moving companies?
Transport companies employ flat rates as their third most popular payment system, behind hourly and per-mile. You must use caution when using this strategy to pick a company.
A company will consider a number of details when providing you with a price quote, such as any related expenses. This contains all of the pragmatic factors that affect the driver's route, such as labour expenses, fuel costs, tolls, and other fees.
The firm would also have to consider any unforeseen events at its end, so while it is a smart choice for shorter lengths, it might be disastrous for longer ones. Consequently, you would have to pay more than you would have if you had relied on other models.
A set price means you have a solid number to work with, so it's a good option if you aren't moving out of state or far away.
Are same-day moves possible?
The only things that count are where you want to be picked up and dropped off. Faster shipping is also available, although it is more expensive. You could even halve the waiting time based on how quickly you need your items delivered.
To accommodate an earlier delivery made possible by expedited shipping, the shipping business adjusts the entirety of its timetable. In rare cases, a delivery that would usually take a week to complete can be accomplished in just two or three days. On the other hand, the distance of the travel will influence if it can be completed in a single day.
Border checks won't be required because your shipment won't face any time-consuming obstacles if it goes within New Jersey. 
Regarding the distance, it's obviously impossible to coordinate a move from San Diego to Edison in a day since it usually takes 7 to 9 days. But one from Boston to Newark is usually possible.
Should I choose New Jersey, full-service movers or rent a truck and move it myself?
Because a layperson cannot actually move home without assistance, the solution is fairly simple. Even if you rent a trailer and employ a driver, you will still need more employees to load everything onto the carrier. Because even the actual packaging process is not mentioned, this is problematic.
It is preferable to hire full-service movers rather than manage the entire process yourself because it can take some time to box items to prevent damage during long-distance travel.
Before making a choice, always do your research about the company. Never pick a company purely on the basis of price; instead, consider the advantages and disadvantages, and see if the company has any prior experience moving goods to the state.
What kind of liability coverage will be provided?
If you choose a shipping business carefully, you won't have to be concerned about your belongings being harmed during delivery. This is due to the requirement that all professional transport businesses with DOT approval maintain an insurance plan at all times.
This means that the carrier will pay for any damage that occurs while the things are in the truck as long as you pack the items in accordance with the guidelines. Both the client and the provider value pre-travel screening.
Expanded valuations and released value protection are the two common insurance options in New Jersey. The first charges a nominal price for each pound of your belongings and is weight-based.
Since it offers, the second option is selected. Released value protection means you'll be paid more compared to the other option.
How much will it cost to hire my New Jersey long distance movers?
Calculating the expense of a long-haul move from New Jersey is intricate due to the consideration of diverse elements such as the weight of the shipment and the distance traveled, in addition to typical local moving charges. Some movers might set a base price of $1,000 for such relocations, so anticipate your moving expenses to start from this amount and potentially increase.
What size truck do I need for my New Jersey move?
Choosing the right size truck for your New Jersey move largely depends on the volume and type of items you're transporting, as well as the nature of your living space. Here's a general guideline based on typical living situations:
1. Studio Apartment:
   - Truck Size: 10-12 feet
   - Capacity: Approximately 1-2 rooms' worth of items
2. 1-2 Bedroom Apartment:
   - Truck Size: 15-17 feet
   - Capacity: Furnishings from a 1-2 bedroom apartment, including some larger appliances.
3. 2-3 Bedroom Home:
   - Truck Size: 20-22 feet
   - Capacity: Furnishings from a 2-3 bedroom house with appliances.
4. 3-4 Bedroom Home:
   - Truck Size: 24-26 feet
   - Capacity: Furnishings from a 3-4 bedroom house. This size is often used for larger moves and can handle bulkier items like pianos or big pieces of furniture.
5. 5+ Bedroom Home:
   - Truck Size: 26+ feet and possibly consider renting multiple trucks or a trailer.
   - Capacity: Suitable for 5 or more bedrooms, accommodating larger quantities of furniture, appliances, and boxes.
What are the factors that determine the total cost of my move to New Jersey?
Moving to (or within) New Jersey can involve various expenses, and several factors will determine the total cost of your move. Here's a breakdown of these factors:
1. Distance of the Move: Whether you're moving locally within New Jersey or relocating from another state, the distance will significantly impact the price. Generally, long-distance moves are more expensive due to increased fuel costs, tolls, and the time commitment from the moving crew.
2. Volume and Weight of Belongings: Movers often charge based on the weight or volume of items being transported. The more stuff you have, the higher the cost.
3. Packing Services: While you can pack yourself to save money, many moving companies offer packing and unpacking services, which add to the cost.
4. Special Items: Transporting items that require special care, such as pianos, antiques, artwork, or delicate electronics, might incur additional charges due to the need for specialized equipment or packing materials.
5. Insurance: Basic liability insurance might be included in your moving quote, but comprehensive coverage will cost extra. Depending on the value of your belongings, you might consider purchasing additional insurance.
6. Storage Services: If there's a gap between your move-out and move-in dates or if you need to store items for any reason, storage fees will add to your costs.
7. Access and Location: New Jersey, especially NYC, has many areas with limited access for large trucks. If the movers have to park far from your residence, there may be a long carry fee. Additionally, if your apartment is not on the ground floor and there's no elevator, expect a stair fee.
8. Parking: In a city like New Jersey, parking can be a challenge. You might need to secure a parking permit for the moving truck or pay for metered parking, adding to the cost.
9. Time of Year: Peak moving times, such as summer months and the end/beginning of the month, tend to be more expensive due to higher demand.
10. Additional Services: Some movers offer added services like furniture assembly/disassembly, temporary use of wardrobe boxes, or shuttle services for locations where a larger truck can't go directly. These services come at an extra cost.
11. Gratuity: While not mandatory, it's customary to tip movers if you're satisfied with their service. This isn't usually included in the moving quote, so factor this into your budget.
12. Unforeseen Expenses: Sometimes, unforeseen challenges can add to the cost, such as the need for extra packing materials, unforeseen delays, or additional labor requirements.
To get a clear idea of the cost for your specific move to New Jersey, it's advisable to obtain detailed quotes from multiple reputable moving companies. Ensure you ask about any potential hidden fees or additional costs to avoid surprises.