What's in this article?
Professional Moving Services: Hawaii Long Distance Movers
Are you looking for a reliable Hawaii moving service to help you with your relocation? Look no further than A-1 Auto Transport! We are the leading source for all types of moves, big or small. Our experienced and professional staff can provide you with a hassle-free moving experience that is tailored to meet your needs.
We offer a variety of services, such as packing and unpacking, loading and unloading, piano moving, car shipping and more. We also provide free moving estimates so that you can get an accurate cost for your move.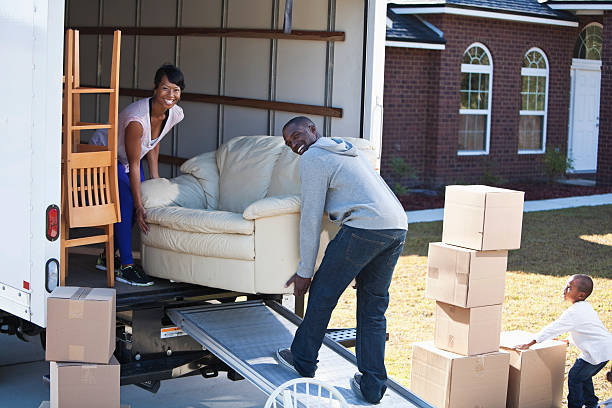 Best Hawaii Long Distance & Interstate Moving Companies
Whether you are moving across town or across the country, moving can be a big job. You have to carefully wrap and pack everything into boxes, and load it all up into a van or truck. Furniture can be heavy, so you will have to convince your friends and family to help.
The whole thing can take all the joy out of moving from Hawaii and into a brand new home. It doesn't have to be this way, however. You can hire a full service mover for awesome service, to help take the stress out of the situation and do the heavy lifting for you.
Cheap Movers Near Me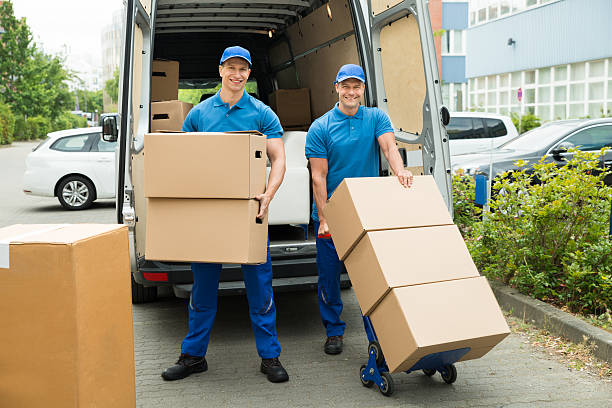 Looking for cheap long distance movers near you in Hawaii? Are you planning a move to the islands? Maybe you're ready to leave the Hawaiian life and try something totally different with a move to the Canadian Rockies. Moves to and from Hawaii are more tricky than a continental U.S. move. The logistics alone can be pretty overwhelming. There is help, however, with A1 Auto Transport.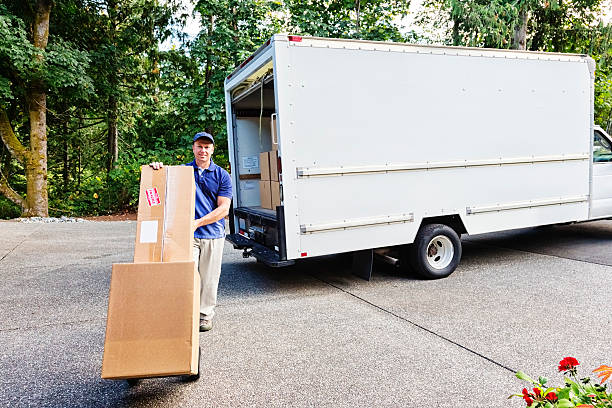 Over the years we have built strong transport relationships with people and businesses who understand the industry. We are here to take care of the most significant and tiny details of your upcoming move so you can hop a flight and meet your items on the other side. Can we assist you with helping hands to pack and load your things onto the truck? You will want experts on your team to pack your items, so you don't have to worry about anything getting broken or damaged along the way.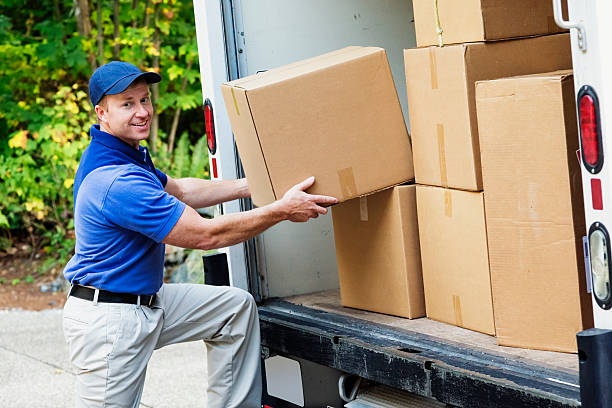 Choosing Your Hawaii Long Distance Movers
When you work with a moving company, it is incredibly important to do your proper research to make sure they are going to treat your belongings with the same amount of respect you would treat them yourself. Make sure the company you decide to hire are reputable and trustworthy.
How long has the company been in business: You will want to make sure the company you are working with has the experience to do the job. If any problems were to arise, an experienced company will be better equipped to deal with them.
Check the reputation of the company: You should always check online to see what kind of reviews and testimonials are on sites like Yelp. They can help you gauge the level of professionalism of the company, and how they deal with issues.
Department of Transportation registration: Interstate movers must be registered with the Federal government and have a U.S. DOT number.
BBB approval: A reputable mover will have approval form the Better Business Bureau as well as positive reviews on the site
What kind of protection does the company offer for your belongings: The law only requires the company to have insurance on $0.60 per pound of your things. Some companies will offer more coverage. You should find out what kind of coverage you can expect.
Additional services and fees: Some companies offer various add ons and additional services such as vehicle transport or packing and unpacking services. Always find out what services are offered and the additional cost for each.
Ease of access: Can you get a hold of the movers in the event of an emergency? It is important to know before moving day. A company with a local office may be helpful.
A-1 Auto Transport can help you move your household goods nationwide. Call 888-241-3110 to get a free, no obligation to buy price quote on interstate moving services.
Out of State Movers Near Me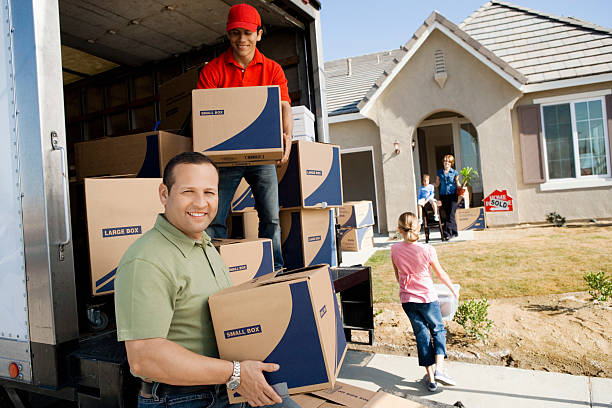 Our Moving Services
Commercial and office relocations
Residential apartment and house moving
State to state, coast to coast, local and long distance moving
Heavy and specialized furniture moving. Piano moving, pool table moving, etc.
Military relocations
Door to door moving
Full service packing and unpacking, including packing materials
How Much Will It Cost To Hire My Hawaii Long Distance Movers?
The cost will be determined by a lot of different factors. Things that can affect the price are the distance you are moving. For example, moving across town will be cheaper than moving across county. They will also adjust for the amount and weight of the items being moved, the time of year you are moving, and the cost of fuel.
You might find a cost calculator on the company website, but in order to get an accurate quote, it is a good idea to call. Most companies offer a free estimate.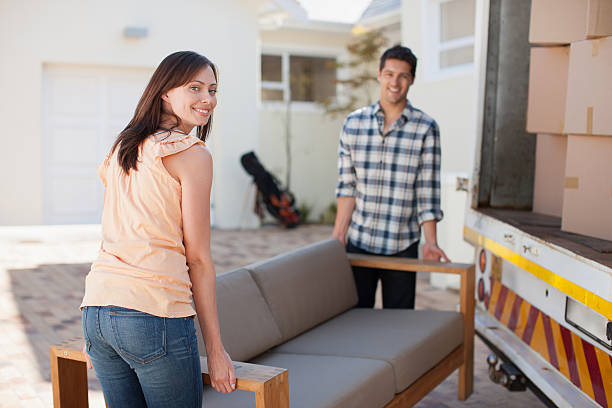 Prior to Signing a Contract with a Mover
Make sure all addresses and phone numbers are correct. No one wants their belongings to end up in the wrong place due to a typo.
All additional services that have been requested should be clearly listed on the agreement, as well as any associated costs for those services.
Check to see if your company covers over the minimum $0.60 per pound in the event of damage. Make sure all liability information is clearly spelled out.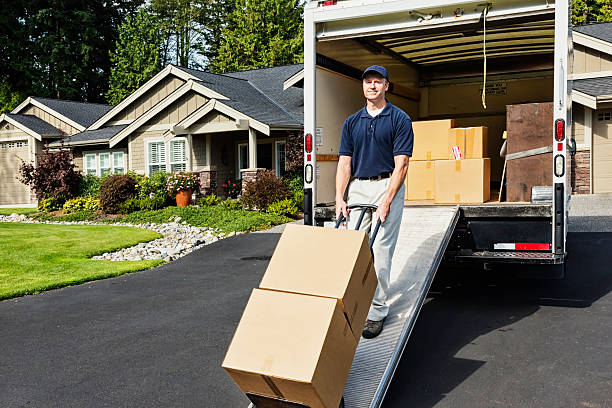 Your Responsibilities
Consider transporting valuables yourself.
The company will have an inventory sheet. Request a copy for your records.
Check to see if your homeowner's policy covers items damaged in a move.
International Moving Services in Hawaii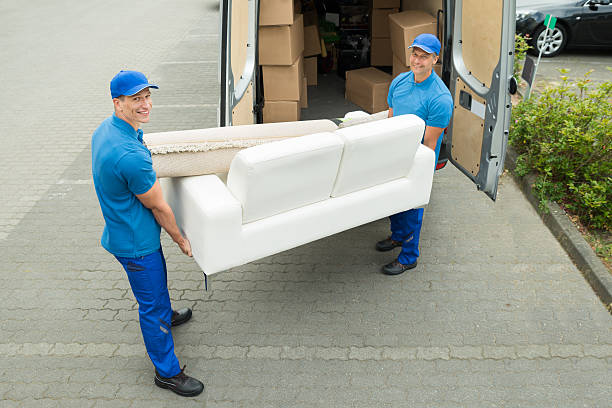 When moving abroad, you can either transport your things alone or with help. Most people opt for a moving company, since it's much simpler to do so and less time consuming.
Afterwards, you must decide whether you'll pack everything yourself or if you'll ask the company to do it. Hawaii moving companies will work based on an hourly fee. However, they'll also do a better job minimizing the risk placed on your property during the trip.
Potholes and various obstacles may jolt the cargo. Anything that isn't packed properly can easily get damaged.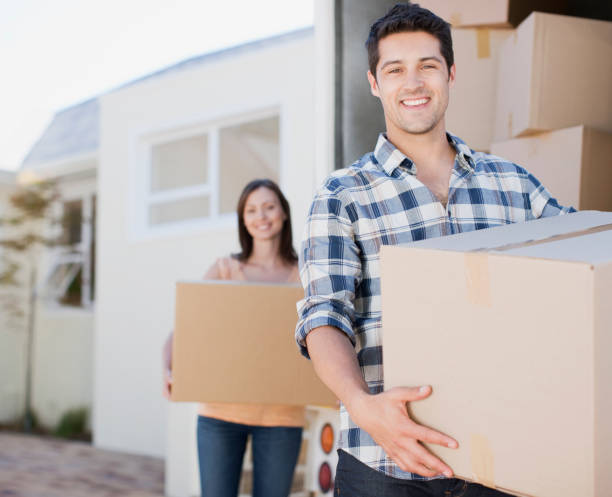 Benefits of Choosing A-1 Auto Transport as Your Hawaii Movers
Choosing a reliable, reputable moving company for your move to or from Hawaii is an important decision. A-1 Auto Transport has earned a solid reputation as the premier moving service for residential and commercial moves in Hawaii. Here are five great reasons why you should choose A-1 Auto Transport as your go-to Hawaii movers:
Expertise
Our team of experienced best Hawaii movers have been providing quality moving services for over 25 years, allowing us to provide you with a stress-free moving process.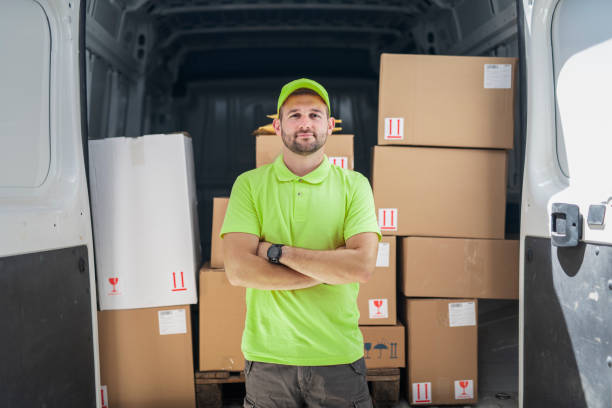 Professionalism
We take pride in our work and make sure that your belongings arrive safely and securely at their destination on time.
Affordable Pricing
We offer competitive rates and provide a free moving estimate with no hidden fees or charges.
Wide Selection of Services
From packing and unpacking to loading and unloading, we provide full-service Hawaii moving services tailored to your needs and budget.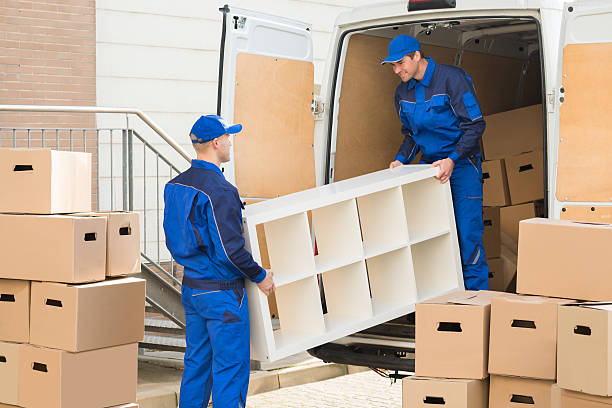 Free Moving Quote
Contact us for a free moving quote and let our experienced team help make your next move easier.
When you choose A-1 Auto Transport as your Hawaii movers, you can rest assured that your belongings will be in safe hands. Our knowledgeable staff will provide you with personalized service from start to finish, ensuring a stress-free move. Contact us today for your free moving quote so you can get started on your journey to or from Hawaii!
Guide on How to Prepare Your Home For Moving Services in Hawaii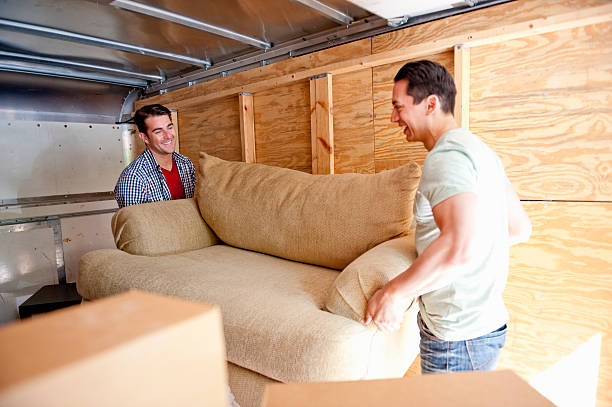 Moving to Hawaii can be a daunting task, but with the right preparation and planning, it doesn't have to be! Follow this guide on how to prepare your home for moving services in Hawaii and make your move as smooth as possible.
Purge Unwanted Items
You don't want to pay to move items you don't need. Take time to go through your belongings before moving day and donate or throw out anything you won't use in your new home.
Gather Packing Supplies
Gather all the packing supplies you'll need for your move. You may choose to purchase boxes, bubble wrap, packaging tape, and other packing materials to keep your items safe during the move.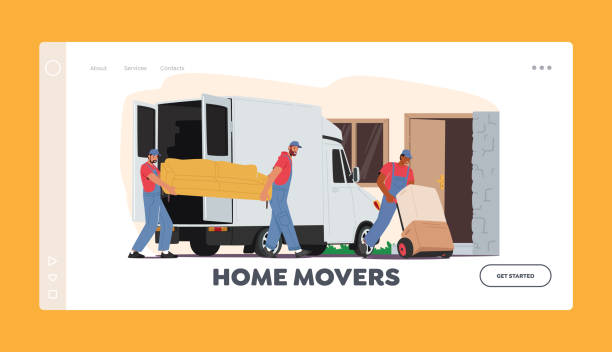 Make an Inventory List
Creating a list of all your possessions is essential for keeping track of everything you own. This will also come in handy when filing any potential insurance claims if something gets lost or damaged during transit.
Label Boxes Clearly
Don't forget to label your boxes clearly with the room they belong in, as well as a list of what's inside. This will make unpacking much easier for you and the movers.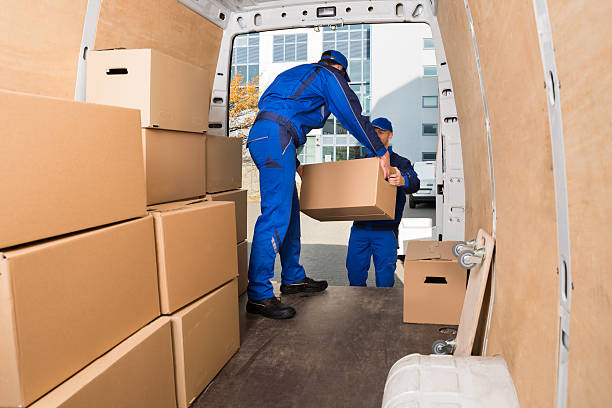 Prepare Appliances
Make sure to defrost any refrigerators or freezers before moving day. For larger items such as washing machines and dryers, you'll need to disconnect them and drain any water before loading.
Disconnect Electronics
Unplug any electronics such as TVs, computers, and gaming systems and take appropriate measures for packing them safely. You may want to consider using original boxes if you still have them.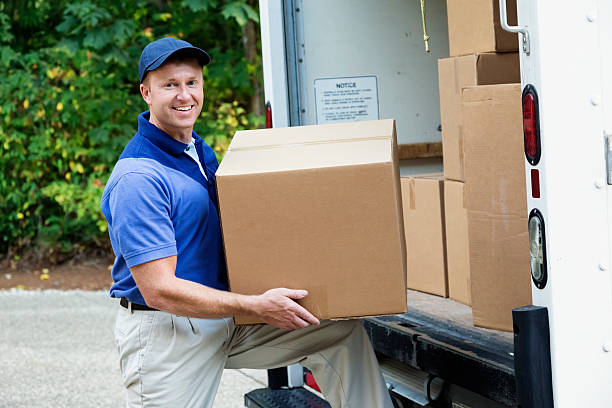 Secure Large Furniture Pieces
Remove drawers from dressers and other furniture pieces and secure them to the main part of the item with rope or shrink wrap. This will make it easier for the movers to handle the items without having to worry about losing any drawers along the way.
Moving day can be a stressful experience, but by taking the necessary steps ahead of time, you can relieve some of the stress and make your move go as smoothly as possible. With this guide on how to prepare your home for moving services in Hawaii, you'll be ready to tackle any relocation project!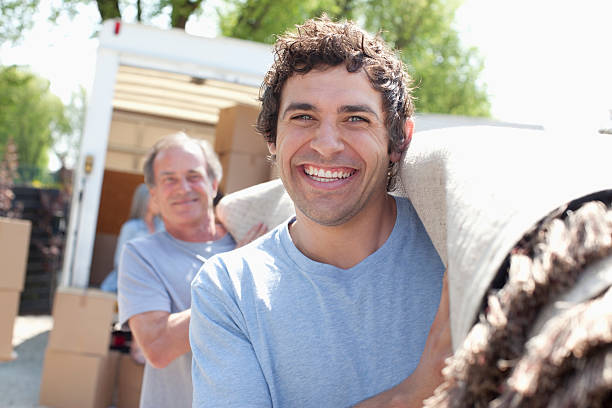 Hawaii Cross Country Movers for Hire
Royal Hawaiian Movers- Oahu
3017 Ualena St.
Honolulu, HI 96819
(808) 833-1611
Coleman Hawaii Movers
91-120 Hanua St.
Kapolei, HI 96707
(877) 503-5733
Island Movers
4397 Lawehana St.
Honolulu, HI 96818
(808) 832-4000
Hawaii Storage Facility Directory
Hawaii Self Storage
2909 Waialae Ave.
Honolulu, HI 96826
(808) 737-6404
The Lock Up Self Storage
1901 Kapiolani Blvd.
Honolulu, HI 96826
(808) 942-5533
Frequently Asked Questions
What kind of liability coverage will be provided?

You won't have to be concerned about your things being harmed during delivery as long as you exercise caution when selecting a shipping firm. This is because of the fact that you should always check the insurance status of any professional transport firm recognized by DOT.

Pictures are also advised because the pre-travel inspection is essential for securing your case in the event that something is lost or damaged while on the journey. If not, it becomes complicated because there could not be any evidence.

Hawaii offers two types of standard insurance: released value protection and extended value. First, pay a tiny fee per pound based on the weight of your belongings.

The following option increases that sum and is often safer. Since the former only provides $0.60 per pound per article insurance, it isn't an ideal choice if you have precious items.
Should I choose Hawaiian full-service movers or rent a truck and move myself?

The answer is pretty simple because, realistically, a layperson cannot relocate a household without support. Even if you rent a trailer and employ a driver, you'll still need more workers to put everything into the carrier. Not even the actual packing process is mentioned here, which is an issue itself.

Since packing belongings while making sure there's no damage during long-distance travel may be a time-consuming operation, hiring Hawaiian full-service movers is the better alternative to managing everything yourself from start to finish.

Never be reluctant to explore companies before selecting one. Never pick a business purely on the basis of price; instead, consider the advantages and disadvantages, and see if the business has any prior experience carrying goods to the state.
Are same-day moves possible?

Shipping companies provide expedited shipping, although it is more expensive. You can significantly cut the wait time depending on how many dollars you want to spend.

A delivery that would have taken a week can now be finished in just two or three days, but the cost will be higher since the business has given you precedence over other orders. But whether the trip can be finished in a single day depends on how far it is.

Naturally, it's harder to reach Hawaii compared to other states since it is an archipelago, so unless you're near the coastline, it's hard to anticipate a same-day delivery. Alaska is nearest Hawaii, but since ship transport is more complicated than land transport.

A same-day move is unlikely to be possible when all is said and done. However, you'll still be able to cut back on the total time if you go for expedited shipping. It's best to plan ahead so there are no issues in the first place.
What are flat-rate moving companies?

After the per-mile and hourly payment models, transportation companies' third frequent payment structure is flat rates. When utilizing this strategy to choose a company, you need to be cautious.

When a company quotes you a price, there are specific things they consider, including all the costs involved. This includes the whole logistical process that decides the driver's route as well as labor costs, fuel prices, vehicle usage charges, and other expenses.

While it is an intelligent choice for shorter lengths, it may be disastrous for longer ones because the company would also have to take into account any unforeseen events at its end. This means you'd end up paying more than if you had used other models.

However, a flat rate also gives you a trustworthy number, something even a quote cannot do.
What are the dangers of hiring cheap Hawaiian movers?

Hiring cheap movers is never a good idea because it could have more consequences than you realize. Simply checking the company's validity is essential since, if you're careless, you may lose all of your possessions without having a legal basis to fight for them.

You can compare their costs after making sure a company is registered. Never hire inexpensive Hawaiian movers because you'll see that even though different respected businesses have advantages, their pricing tends to be comparable.

This is due to the fact that, provided the resources are comparable, the factors that are taken into account when determining the delivery's final cost are always the same. Therefore, something is being cut if a moving business is exceptionally inexpensive.

All official state websites have links to the registered moving companies operating in the area, so it isn't hard to check whether a company is licensed. Remember that an unlicensed establishment is skipping something, whether it's safety precautions, insurance, liability, or a lack of skilled personnel.
How long does it take Hawaiian long-distance movers to move my stuff?

It is impossible to give an accurate response because of the wide range of variables that influence long-distance travel. The first is the distance between the pick-up and drop-off locations; even if both are in Hawaii, this will add time to the trip.

Factors like the weather have a more significant impact than you might think because they could cause delays. Take into account local holidays as well. Even while the organization takes these into account, it still takes time to arrange a route around them.

But there are other elements at play as well. Remember that Hawaii is an island, which means it isn't possible to access it by road. Since you'll have to go for sea transport (unless you're in a bind and have to choose air transport), it'll naturally take longer than usual.
I need help with an office move. Should I hire Hawaiian commercial moving companies, or will any moving company work?

A commercial moving company from Hawaii is the ideal option if you need a reputable shipping business to help you with an office move. This is because, as was already discussed, it is best to work with a company that is accustomed to the area you will be moving to.

When moving an office, many objects will need to be transported; thus, everything must be carefully wrapped and loaded because the person in charge also has to answer to their employers. You can have peace of mind after making a good choice instead of worrying about the process.

It's preferable if the other party is familiar with the location if you are arranging with the movers because they will be able to fill in the gaps if you are confused at any step.
Why should I work with local Hawaiian moving companies?

Your top priority when selecting a moving company for your property might be to engage with a sizable organization that handles international shipments. But keep in mind that bigger isn't always better, especially when it comes to household items.

Imagine that you need to move your belongings to Hawaii. The best course of action is to pick a local moving company. Find a company that is established in the state or has experience delivering to the state, even if your items are coming from a more distant state.

This is simply because of the fact that a local business is more acquainted with the local laws, whether they deal with the weight division or the purchase of permits.

The employees will know the ins and outs when it comes to dealing with port matters and any other matters. Others can't advise you as well as locals.
How are Hawaiian shipping costs calculated?

When estimating cargo prices, all shipping companies must take the same considerations into account. The distance between your pick-up and drop-off sites is the first and most crucial consideration. No matter if your business charges by the mile, the hour, or a flat rate, the greater the distance, the more you'll spend.

The amount of fuel the truck needs while it is in motion is another crucial factor, especially given the influence of factors like weather and traffic. Weight is also essential because it is difficult to generalize about household items.

The weight-related cost of moving varies with the weight of a two- or a three-bedroom house, which weighs about 7,500 pounds. This number can change depending on how many items you keep in your home.

You'll spend extra during the busy months because the logistics are more complex. How much packing you'll need affects the final cost as well.
How much do Hawaiian movers cost?

Since the final cost depends on a variety of variables, including the specifics of your order, it is impossible to provide an exact amount for your delivery. However, if you look at the typical rates in Hawaii, you may get a general notion.

One example is that while the national average for a typical delivery is between $800 and $2,500, the price within a state might vary significantly since there are simply too many dynamic aspects for a business to take into account.

Generally, the average household moving rates in Hawaii are higher than in others. The average cost is $500, but it can easily reach $10,000. This is because moving within or to Hawaii can involve moving islands, which requires sea transport and is naturally more expensive.
What are my rights and responsibilities before selecting a mover?

The Federal Motor Carrier Safety Administration (FMCSA) regulations protect consumers moving interstate, i.e., to or from Hawaii.  In addition, The FMCSA defines your rights and responsibilities and the household goods carriers they hire.
I'm moving within Hawaii and want to make sure my movers are licenses. How can I do this?

The Hawaii Public Utilities Commission is responsible for overseeing household movers in Hawaii. In addition, the commission regulates household carriers—certification and licensing rate making, and business regulation.  Go here to find out more.
How can I find the best moving companies in Hawaii?

There are a few factors to consider when selecting the moving company that's right for you:
Get recommendations from the people you trust most.
Look for good reviews online
A successful track record
Insurance and licensing
Transparent rates – easy to understand
They can address your individual needs
Make sure they're legitimate – not fraudulent!

They have an active license
They have a physical address (not a P.O.)
If necessary, how do I file a complaint against a moving company?

The Federal Motor Carrier Safety Administration (FMCSA) website provides a list that allows you to look up interstate moving companies by state.  With this list, you can review their complaint history and the company's on-road safety performance records.

They also provide information on protecting yourself against moving fraud and the red flags you can look for to spot rogue movers.

If you experience trouble with your mover, you can file a complaint with the Federal Motor Carrier Safety Administration FMCSA or the Hawaii Better Business Bureau.
How do I register my car in Hawaii?

Registering a car is an essential factor in any move and what many people worry about doing. 

To find out more about the requirements for getting a driver's license or registering your car, either personal or commercial,  in the Aloha State, go to hawaiicounty.gov.