What's in this article?
Professional Moving Companies in Virginia : Long Distance Movers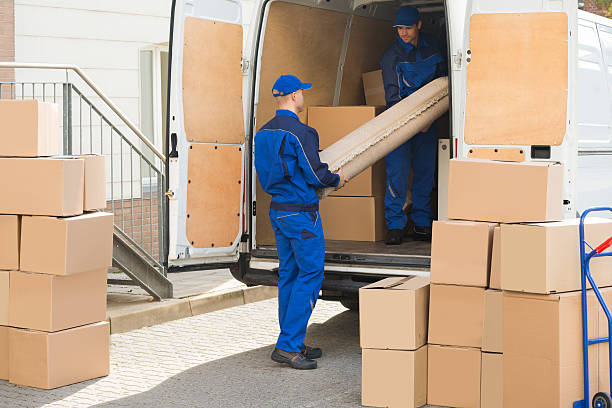 We know moving can be stressful, especially when it comes to long-distance moves. That's why A-1 Auto Transport is here to help make your relocation as stress-free as possible! We offer comprehensive moving services in Virginia and across the country. Our experienced team will handle every aspect of your relocation with care, from packing and loading your items to ensuring they arrive safely and securely at their destination.
We also provide storage services for those who need to store their belongings while in transition. With over 25 years of experience, A-1 Auto Transport is the trusted choice for long distance movers in Virginia! Contact us today to learn more about our comprehensive moving services. Let us help make your relocation as easy and stress-free as possible!
Best Virginia Long Distance & Interstate Moving Companies
There is not much else in life that is more frustrating than moving. There is a ton of work to do, and somehow the furniture is always heavier than it looks. The boxes that have breakable items, like dishes, always seem to be extra slippery. Couches have a way of growing so that they don't fit through the doorways that they came in through.
It should be fun to relocate to a bigger and better place, but the stress can suck all the joy out of it. If you want to avoid all this stress and headache, you could always hire a Virginia moving company to do it for you.
Cost & Time Examples For Interstate Moves
| To/From | Distance | 2BR | 4BR | Days |
| --- | --- | --- | --- | --- |
| Arlington to NY | 218 miles | $2,262- $2,820 | $4,394- $6,350 | 2-4 |
| Norfolk to Columbus | 429 miles | $2,372- $2,960 | $4,598- $6,626 | 2-4 |
| Jacksonville to Norfolk | 559 miles | $2,570- $3,216 | $5,017- $7,252 | 2-4 |
| Orlando to Norfolk | 655 miles | $2,709- $3,398 | $5,316- $7,699 | 3-5 |
| Arlington to Memphis | 763 miles | $2,895- $3,642 | $5,724- $8,317 | 3-5 |
| Illinois to Virginia | 829 miles | $2,945- $3,706 | $5,826- $8,468 | 3-5 |
| Norfolk to Dallas | 1208 miles | $3,428- $4,334 | $6,852- $9,995 | 4-6 |
| Denver to Arlington | 1489 miles | $3,684- $4,670 | $7,408- $10,832 | 4-6 |
| Norfolk to Las Vegas | 2155 miles | $4,394- $5,593 | $8,916- $13,075 | 6-8 |
| LA to Virginia | 2392 miles | $4,647- $5,924 | $9,463- $13,899 | 6-8 |
*Prices and times are estimated. They can vary depending on the season and the contents of the home. Prices do not include packing.
Estimated Weight (based on home size):
1BR=2600 lbs - 3900 lbs
2BR=3900 lbs - 5200 lbs
3BR=6500 lbs - 9100 lbs
4BR=9100 lbs - 14300 lbs
5BR=11700 lbs - 19500 lbs
Out of State Movers Near Me
Cheap Moving Companies Near Me
Looking for cheap long distance movers near you in Virginia? Once you know you're going to relocate, your best course of action is to plan as far in advance as possible for the movers near me. This will not only help you secure your ideal date and time for your relocation, but it will give you time to plan for the relocate financially. Moving can cost you a lot of money, but planning will help you stay focused and on budget.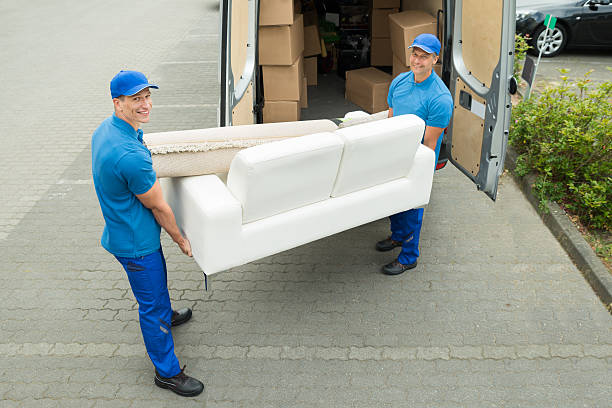 At A1 Auto Transport, we try to offer the most competitive prices and get your items to you as quickly as possible. In most cases, we can move you from one coast to another in just two weeks. Some commercial movers can take up to a month do the same kind of relocation and cost you thousands of dollars more.
If you feel we can help you with your specific relocation, we encourage you to connect with our professional moving specialists and learn more about our process. We know how stressful a relocation can be, and we hope to alleviate some of that stress by taking care of your heavy lifting.
Gather your questions and let us know more about your relocation by calling or connecting with us online. Head to A1 Auto Transport to compare companies with trucks in your area right now.
Choosing Your Virginia (VA) Long Distance Moving Company
There are a lot of moving companies in Virginia out there, and you want to make sure they are going to be conscientious and trustworthy. Do a little research before you make a decision so you can guarantee all your belongings will make it to your new home in one piece.
Read reviews and testimonials: Always look at the company's reputation. You will want to know how any problems have been handled. Websites like Yelp and Google reviews can be a valuable tool to help
Experience: A company that has been in the moving business for many years is going to be reputable.
Department of Transportation registration: Interstate movers must be registered with the Federal government and have a U.S. DOT number.
What kind of insurance does the company provide: A mover will insure your belongings for the full replacement value or the depreciated value, however, the law requires moving companies to insure only $0.60 per pound. You find out what kind of coverage your company offers.
Additional services: You may want more than just the basic moving package. You should look into the additional costs associated with the services you want. They can vary greatly between companies.
Availability: Can you get a hold of the movers in the event of an emergency? It is important to know before moving day.
Our Services
Commercial and office relocations
Residential apartment and house long distance moving
Military relocations
Door to door moving
Full service packing and unpacking, including packing materials
State to state, coast to coast, local and long distance moving
Heavy and specialized furniture distance moving. Piano moving, pool table moving, etc.
Auto transport services (Vehicle Relocations)
Cheap Virginia movers
A-1 Auto Transport can help you move your household goods nationwide. Call 888-241-3110 to get a free, no obligation-to-buy price quote on moving services.
Guide on How to Prepare Your Home For Moving Services in Virginia
If you're preparing for a long distance move in Virginia, there are several steps to take before professional movers arrive. Whether you're planning a local move or relocating to another state, properly preparing your home can help ensure that everything goes smoothly on a moving day.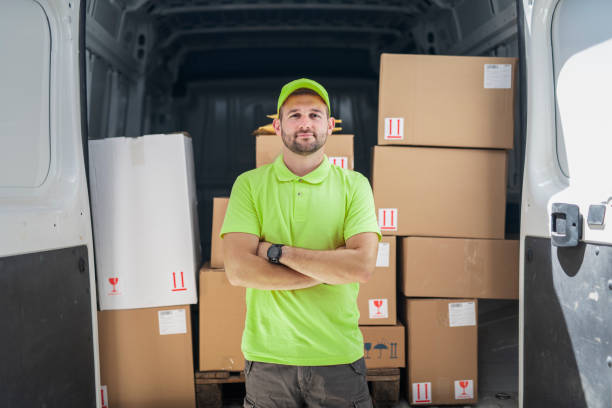 Consider this guide from A-1 Auto Transport your ultimate checklist for getting your home ready for moving services in Virginia.
Start by Decluttering Before Your Long Distance Move
Sorting through your belongings and deciding which items to take and which ones to discard can be an overwhelming task. To make the long distance process easier, start by sorting items into three piles: keep, donate, and toss. Don't forget to ask yourself if an item has sentimental value or is worth the cost of packing and moving.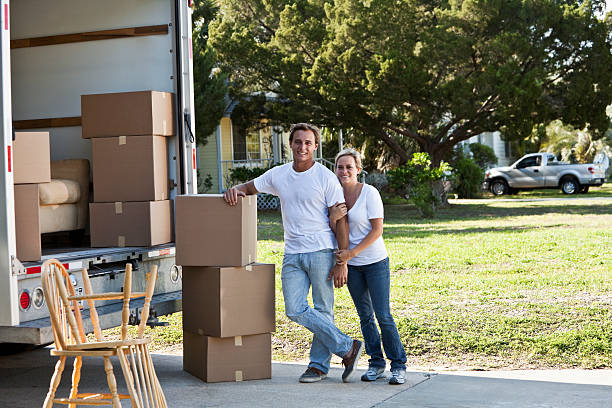 Pack an Essential Box Before Your Move: Ensuring a Smooth Transition
As you start to pack for your move, don't forget to set aside a box of essential items that you'll need during the transition. This could include toiletries, medications, basic cleaning supplies, snacks, a change of clothes, coffee maker, pet supplies, and anything else you'll need in the first couple of days after your move.
Disconnect Appliances
On a moving day, be sure to unplug major equipment like refrigerators and washers before the movers come. Though a professional mover may be able to help, it is always preferable that you handle the disconnection yourself. Be sure to defrost and empty your fridge at least 24 hours before moving day.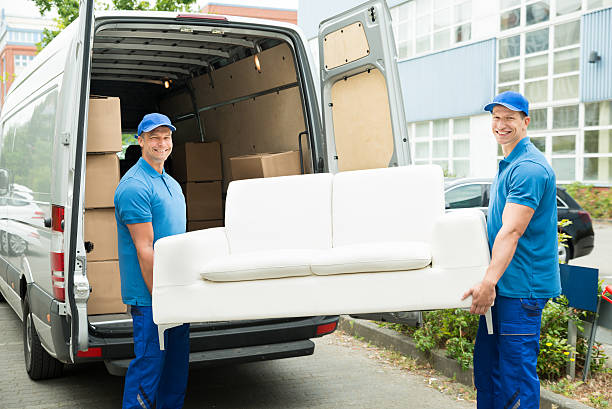 Arrange for Vehicle Relocation
If you need service assistance with relocating your vehicle, contact a professional mover like North American Van Lines or American Van Lines. Many moving companies offer vehicle relocation services, so make sure to check with your provider for more details.
Hire Professional Movers
Once you've taken care of the preliminary steps, it's time to hire a professional mover. There are several different types of interstate moving services available in Virginia, so it's important to find the right company for your needs and budget. Do your research by comparing prices and reading customer reviews from different moving companies in Virginia.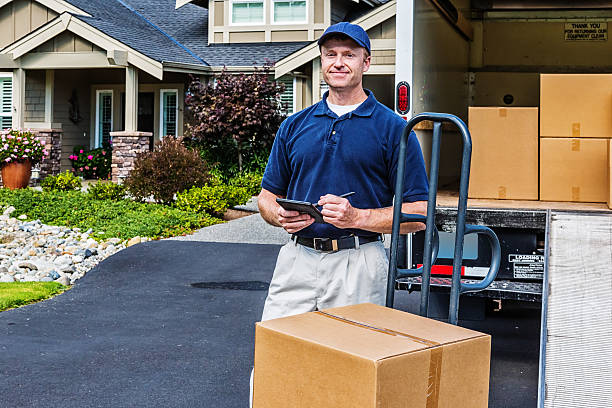 By following these simple steps, you can make sure that everything goes as smoothly as possible on a moving day.
How Much Will It Cost To Hire Movers in Virginia?
Moving company costs can vary depending on your unique needs and situation. Some things that can affect the cost of a moving service are fuel costs, the weight of your possessions and furniture, and what kinds of additional services you have requested. You should contact a few different companies for a quote. Most will give you a free estimate to help you comparison shop.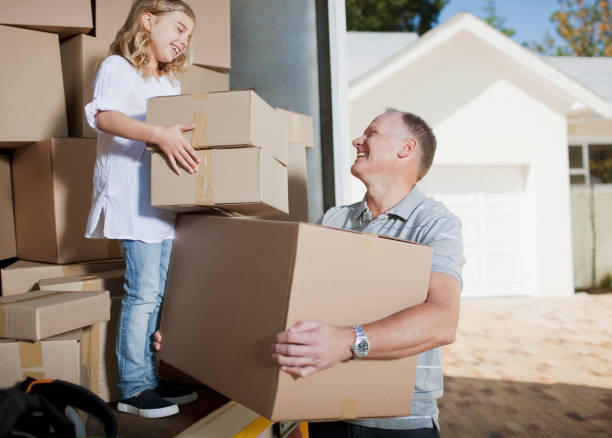 Price isn't the only concern you should have, but it can be an important factor in your decision.
Before Signing with a Moving Company from Virginia
Make sure all of your contact information is correct. If there is a problem, you will want the company to get ahold of you quickly. Also, ensure that the moving address is correct.
Does the company cover replacement costs or only the minimum $0.60 per pound they are required to cover. Accidents happen, and it helps to know how much protection you have if they do.
Any services you are using, and their associated costs should be noted on the contract.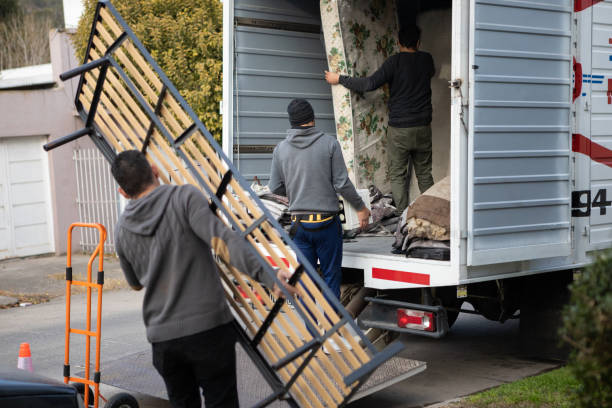 Things to Remember
Don't stack all boxes together in one area. Leave them in their individual rooms for the movers to pick up on a moving day.
Keep your jewelry and other valuable belongings with you.
Request a copy of the mover's inventory list for your records.
Check your homeowner's insurance policy. It may cover items damaged during a move as well.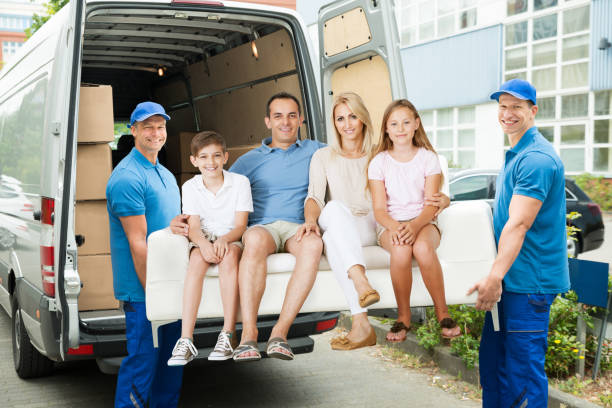 International Shipping Companies
Without assistance, it may be difficult to safely transport your property to another nation. Due to the long journey, your belongings will be put under a lot of strain. They'll be shaken regularly, so without proper packing, something can easily break.

Getting past customs can also be a hassle. If you'd like to avoid spending weeks on the road, scrambling for paperwork, and dealing with whatever comes up on the road, you can ask professional movers to handle it.
Our company has competitive prices, discounts, approved by the Better Business Bureau, and experienced that will make your project much simpler. All you need to do is call and set up a date. We'll take care of everything else.
If you're looking for Virginia movers, A-1 Auto Transport has the experience and resources to make your move fast and easy. Our professional Northern Virginia movers are experienced in handling all types of moves – local, long-distance, international, residential, and commercial. As one of the best movers in Virginia moving companies, we also offer specialized services such as packing and storage solutions that can help make your move go smoothly.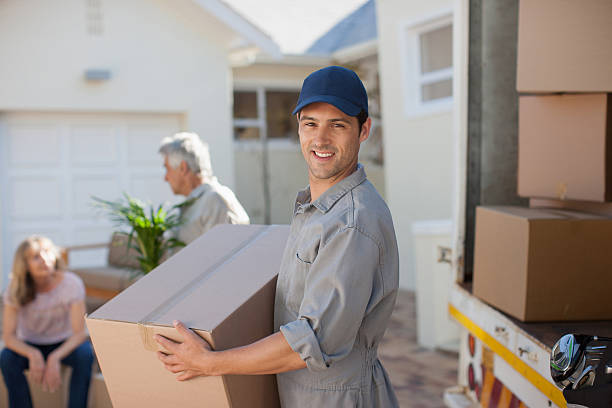 At A-1 Auto Transport, we understand how important it is to have a hassle-free and stress-free moving process and experience. We are committed to providing quality service at the best possible price. With our large network of long distance and local movers, we can find the perfect mover for your unique needs. Whether you're moving to a new home or office, we can get you there quickly and safely.
Advantages of Choosing A-1 Auto Transport as Your Virginia Movers
Here are some of the advantages of choosing A-1 Auto Transport as your Virginia movers:
Experienced Northern Virginia Movers
We have over 25 years of experience in providing superior service to customers throughout the state. Our team of experienced professionals is familiar with all the local and long-distance moving regulations in Virginia.
Flexible Moving Dates
We provide flexible moving date so that you can find a time that works for your schedule. Whether you're looking for an immediate move or planning ahead, we have you covered!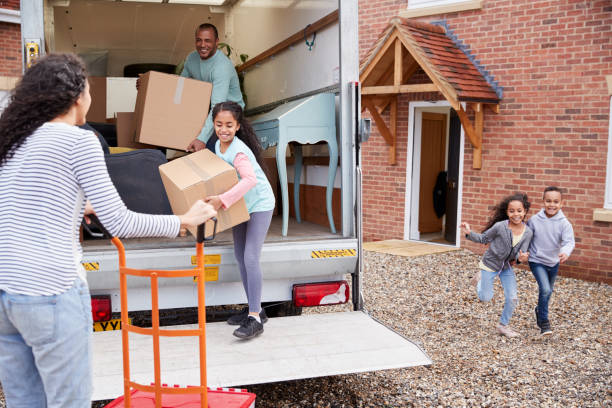 Flexible Services
We offer a variety of specialized services, such as packing and storage solutions. This allows you to customize your move for an even smoother transition.
Professional Movers
Our movers are experienced in handling all types of moves. Whether you're moving across town or across the country, we can help. We also offer services from some international van lines, such as Allied Van Lines and JK Moving Services.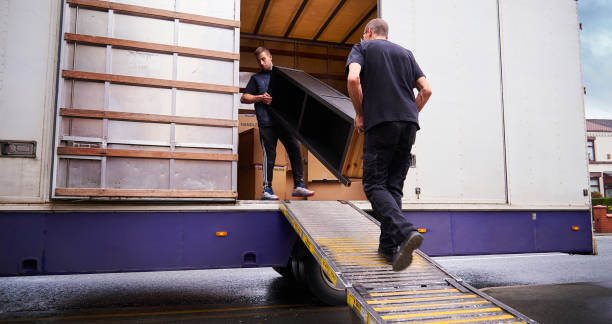 Affordable Rates
Our rates are affordable and our quotes include all fees so that you can plan your budget accordingly.
With A-1 Auto Transport, you can be sure your international, interstate, or local moving services will go smoothly and you'll have a positive experience. Contact us today to get started and let our experienced Virginia movers handle all your moving needs!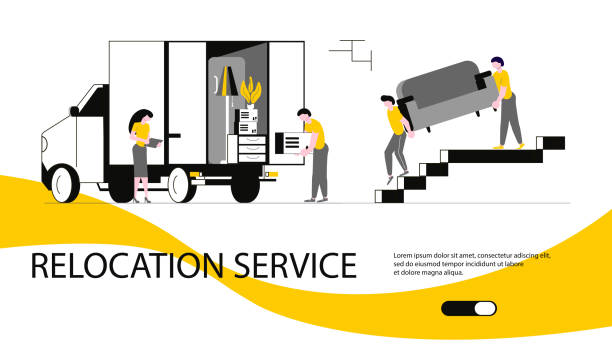 Virginia Cross Country Movers for Hire
Virginia Movers
107 S West St. #511
Alexandria, VA 22314
(703) 665-6697
Northern Virginia Movers/Magic Movers LLC
13684 Water Springs Ct.
Centreville, VA 20121
(703) 350-9196
NOVA EXPRESS MOVERS
3137 Draper Dr.
Fairfax, VA 22031
(855) 707-8787
Mighty Men Moving Inc.
2724 Dorr Ave. #58g
Fairfax, VA 22031
(703) 560-3358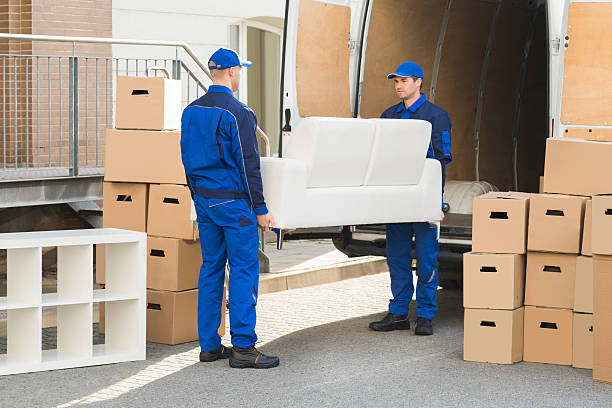 Virginia Storage Facility Directory
Companies In VA - Best VA Facilities
Backlick Self Storage
6880 Commercial Dr.
Srpingfield, VA 22151
(703) 750-0403
Jack Rabbit Self Storage
4664 N Witchduck Rd.
Virginia Beach, VA 23455
(757) 499-0879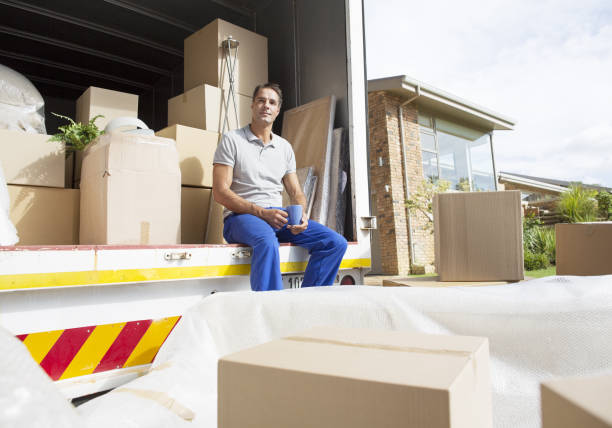 Frequently Asked Questions
What kind of liability coverage will be provided?
If you choose a shipping company carefully, you won't have to worry about your items being damaged during delivery. This is due to the requirement that any professional transport company with DOT approval keep current insurance coverage.
This implies that as long as you pack the products in accordance with the instructions, the carrier will be responsible for any damage that occurs while they are in the truck. Both the client and the carrier value the pre-travel examination.
Virginia offers two types of common insurance: released value protection and full value protection. The first is weight-based and pays a small amount for each pound of your goods.
The second choice is advised because it provides better compensation, and the first only pays 60 cents per pound, the national standard.
Should I choose Virginia full-service movers or rent a truck and move myself?
In reality, a normal person needs assistance to move a house. So the answer is pretty obvious. You'll still need more personnel to put everything into the carrier, even if you rent a trailer and hire a driver. The packing procedure itself is not even mentioned, which is problematic.
Because it can take some time to pack your belongings while ensuring they won't be damaged during long-distance travel, full-service movers are a better option than handling everything yourself from start to finish.
Never hesitate to investigate businesses before selecting one. Never choose movers near me solely on the basis of price; also, take into account the pros and cons and whether the company has any experience transporting products to the state.
Are same-day moves possible?
The only details that matter is the locations of your pick-up and drop-off places. Shipping companies provide a more expensive fast shipping alternative. Depending on how soon you need your things delivered, you can cut the waiting period in half.
The shipping company adjusts its schedule to accommodate accelerated freight and earlier arrival. In some cases, deliveries that ordinarily take a week may be finished in as little as two or three days. However, whether the journey can be finished in a single day depends on how long it is.
Your package won't experience any time-consuming delays as it travels through Virginia since border inspections are unnecessary. A same-day move is feasible if the distance is great enough that the normal quote wouldn't take several days.
For other moves, it depends on the distance. Moving from Los Angeles to Virginia takes 6 to 8 days, so a same-day move is impossible. But it only takes 2 to 4 days to go from Columbus to Norfolk, so it has a better chance.
What are flat-rate moving companies?
Flat rates are the third most common payment structure used by transportation businesses, behind hourly and per-mile payment structures. You must choose a company carefully when using this method.
A company considers several unique factors, such as all associated costs, before giving you a price quote. Included in this are all the practical elements that have an impact on the driver's route, such as labour costs, fuel costs, tolls, and other fees.
Even though it could be a wise decision for shorter durations, it might be devastating for longer ones because the business would also have to account for any unanticipated events at its end. The cost would be greater than it would have been if you had used a different model.
What are the dangers of hiring cheap Virginia movers?
Hiring cheap movers is never a good idea because they could have more effects than you realise. Verifying the corporation's legitimacy is crucial since, if you are careless, you risk losing everything without having a legal foundation to fight for it.
After ensuring that a company is registered, you can compare its prices. Never use cheap movers since, despite many reputable companies' advantages, you may occasionally find their charges equal.
This ensures that the criteria used to establish the delivery's final cost are always the same, presuming that the resources are similar. As a result, if a moving company is inexpensive, the quality suffers.
Things like insurance might've been skipped. But the good news is that it's easy to check whether your company is registered.
You can visit the Virginia state website for a list of registered companies and cross-check your choices.
How long does it take to move my stuff?
Given how many factors affect long-distance travel, it is impossible to provide an accurate answer. First, even though the pick-up and drop-off sites are both in Virginia, the trip will take longer due to the distance involved.
Things like the weather, which can create delays, have a bigger effect than you might imagine. Consider regional holidays as well. While the organisation is aware of issues, creating a strategy to avoid them takes time.
But there are also other factors at work. Remember that the quality of the roads getting to Virginia can also be important. Unless you use air transportation because of an emergency, bad roads mean it will take longer to navigate to your destination.
I need help with an office move. Should I hire Virginia commercial moving companies, or will any moving company work?
A commercial moving company from Virginia is the best choice if you need a reliable shipping company to assist you with an office move. This is because, as was already mentioned, it is preferable to work with a business that is familiar with the location you will be moving to.
When moving an office, everything must be carefully boxed and loaded because the person in charge also has to answer to their employers. Once you've chosen the right decision, you may relax rather than stress over the procedure.
While you are planning with the movers, it is advantageous if the other party is familiar with the site, as they can fill in any gaps. This is crucial if you're in charge of organising the move.
Many think that hiring a large firm will ensure everything goes well. While reputation matters, there's a reason local companies are recommended in certain situations.
Why should I work with local Virginia moving companies?
When choosing a moving company for your belongings, your first goal might be to work with a major business that handles international shipments. But remember that bigger isn't always better, especially when it comes to domestic goods.
Consider having to relocate your possessions only within Virginia. Choosing to choose a local moving company is the best option. Even if your things are coming from a distant place, look for a company established there or has prior experience delivering to the state.
This is mostly because a local firm is more conversant with regional rules regarding the classification of weights or acquiring permits.
The staff members are knowledgeable about port issues as well as any details a person new to the area might miss. You might even get tips that'll help you adjust better or a procedure you overlooked if you're from out-of-state.
How are Virginia shipping costs calculated?
The same factors must be taken into account by all transportation providers when determining cargo pricing. The first and most crucial factor is the distance between pick-up and drop-off locations. The greater the distance, regardless of whether your company bills by the mile, the hour or a flat cost, the more you'll pay.
Another important consideration is how much fuel the truck will need as it travels, especially in light of the influence of outside variables like weather and traffic. Weight is crucial because it's challenging to make generalisations about home products.
A two or three-bedroom house, which weighs roughly 7,500 pounds, affects the cost of moving. Depending on how many items you retain, this amount might alter, and this is because if you own several unnecessary items, the weight will naturally increase.
How much do Virginia movers cost?
In general, because costs fluctuate over time and by region, predicting the cost of moving home goods can be difficult in any state. The customer would pay a set sum or be charged per mile if we applied the standard pricing.
The per-mile factor can be altered by considering fuel prices and predicting how much you'll pay for the distance the truck travels. For shorter distances, some companies offer hourly rates.
Even while the national average is between $800 and $2500, it can change regularly depending on various circumstances, making it challenging to establish an exact value.
Most estimates place the cost of shipping a typical consignment from Las Vegas to Norfolk at around $5,000 for a 2-bedroom house, and the price can easily rise to $13,000 for a 4-bedroom house. The exact rate varies, but several factors count.