What's in this article?
Professional Moving Services: Oregon Long Distance Movers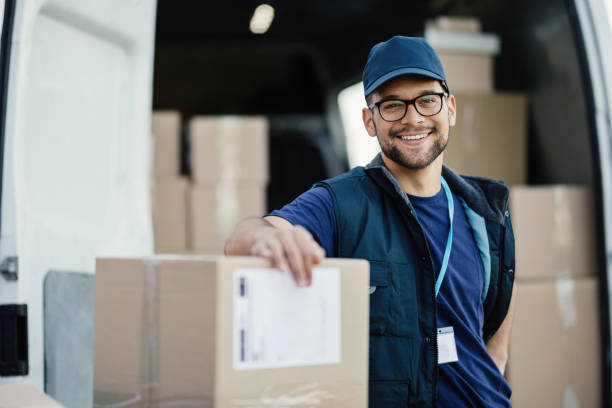 Are you planning on moving to Oregon and need help from long distance movers? Look no further than A-1 Auto Transport! Our team of experienced professionals specializes in helping customers get from Point A to Point B with ease. We provide comprehensive service options for interstate and local moves, as well as an array of packing supplies, storage solutions, and much more. We are committed to providing the highest level of customer satisfaction, and guarantee a smooth moving process that is tailored to your exact needs.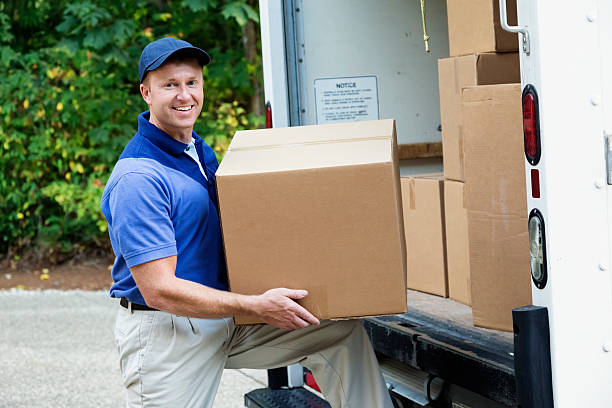 At A-1 Auto Transport, we understand that moving can be stressful. That's why our team provides comprehensive solutions for each and every long distance and local move. From start to finish, you can trust us to take care of all the details. We provide a wide range of moving services, including packing materials, loading and unloading your items, storage solutions for any extra items that won't fit in your new home, and more.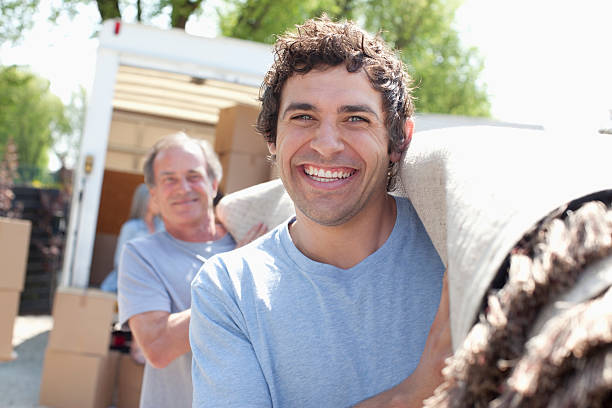 If you are looking for reliable long distance movers in Oregon that will help make your Oregon move as stress-free as possible, A-1 Auto Transport can provide the service you need. We have been helping customers with their moves for many years, and we take pride in providing exceptional customer service. Contact us today to find out more about our services or to get started planning your move! You won't regret choosing A-1 Auto Transport as your long distance moving company in Oregon.
Best Oregon Long Distance & Interstate Moving Companies
No doubt about it, moving is stressful. We have all been there. Whether it is moving across town, across the state, or across the country, it can feel like everything that can go wrong, will go wrong. No one would blame you for wishing you could just drive to your new house and have all of your stuff magically be there. The thing is, it can be like that and it doesn't even require magic. You can hire a skilled and experienced Oregon moving company to help you with your next move and you will just have to pack your things up and let the moving companies in Oregon handle the rest.
| To/From | Distance | 2BR | 4BR | Days |
| --- | --- | --- | --- | --- |
| Portland to Seattle | 158 miles | $1,986- $2,458 | $3,782- $5,418 | 1-2 |
| Salem to Las Vegas | 732 miles | $2,806- $3,524 | $5,529- $8,022 | 3-5 |
| LA to Portland | 837 miles | $2,977- $3,748 | $5,901- $8,584 | 3-5 |
| Denver to Salem | 992 miles | $3,164- $3,992 | $6,298- $9,174 | 3-5 |
| Dallas to Bend | 1542 miles | $3,750- $4,754 | $7,542- $11,024 | 5-7 |
| Bend to Chicago | 1700 miles | $3,886- $4,931 | $7,835- $11,466 | 5-7 |
| Salem to Indianapolis | 1907 miles | $4,206- $5,350 | $8,521- $12,492 | 5-7 |
| Charlotte to Salem | 2306 miles | $4,648- $5,926 | $9,466- $13,904 | 6-8 |
| NY to Portland | 2440 miles | $4,882- $6,235 | $9,992- $14,713 | 7-9 |
| Portland to Miami | 2706 miles | $5,086- $6,495 | $10,401- $15,300 | 7-9 |
*Prices and times are estimated. They can vary depending on the season and the contents of the home. Prices do not include packing.
Estimated Weight (based on home size):
1BR=2600 lbs - 3900 lbs
2BR=3900 lbs - 5200 lbs
3BR=6500 lbs - 9100 lbs
4BR=9100 lbs - 14300 lbs
5BR=11700 lbs - 19500 lbs
Out of State Movers Near Me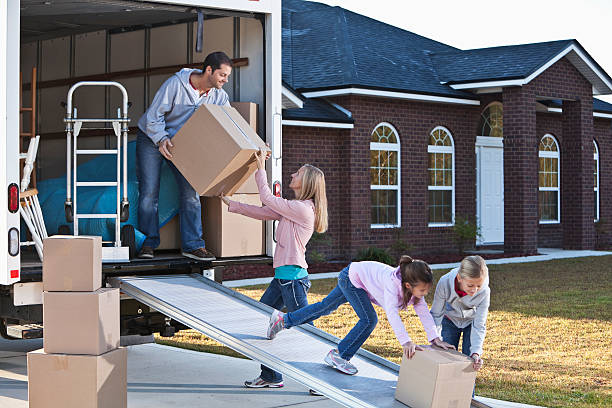 Cheap Movers Near Me
Looking for cheap long distance movers near you in Oregon? If you're ready to move from the cooler wet climate of the pacific northwest to a destination that holds a new adventure, we would be happy to help you do that. We know moving can be exciting once you finally take the leap, but the physical part of moving is not very exciting for the majority of us. The team at A1 Auto Transport tries to take the physical component out of your move while also giving you peace of mind that your possessions are well cared for.
We have been in the transport business for years, and we have networked with the best in the industry to provide our customers with the best service. We work relentlessly to help plan, haul, and care for your items just as you would. We encourage you to start a dialogue with our team and let us know what kind of move you're planning and where you're headed. We can get you a quote and schedule your move quickly if time is of the essence. Head to A1 Auto Transport to compare other movers with trucks in your area right now.
Choosing Your Oregon Moving Companies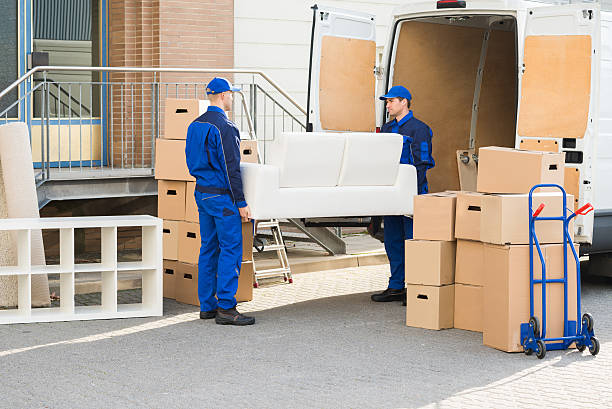 Make sure you are hiring a reputable and trustworthy company. These tips can help.
Check online for reviews: The internet can be a valuable tool to help you determine if a company has a reputation for excellence. Look at sites like Yelp to see how previous customers felt about their experience.
Experience: You will want to check and see how long the company has been in the moving business. It is a good idea to work with a company that has the experience to get the job done well.
Coverage: The law only requires moving companies to hold insurance on $0.60 per pound of your belongings. The company may cover more. It is important to find out how much protection there will be in the event of any damage.
Department of Transportation: Interstate movers must be registered with the Federal government and have a U.S. DOT number. This is especially important if you are moving across state lines.
Additional services: Some companies will offer packing and unpacking services, automotive transportation, or some other kind of optional conveniences. You may decide to take advantage of these services, but make sure you know how much extra it will cost.
Our Moving Services
Commercial and office relocations
Residential apartment and house moving
Student relocations
Military relocations
Door to door moving
Full service packing and unpacking, including packing materials
State to state, coast to coast, local and long distance moving
Heavy and specialized furniture moving. Piano moving, pool table moving, etc.
Auto transport services (Vehicle Relocations)
A-1 Auto Transport can help you move your household goods nationwide. Call 888-241-3110 to get a free, no obligation to buy price quote on interstate moving services.
Advantages of Choosing A-1 Auto Transport for Your Oregon Moving Services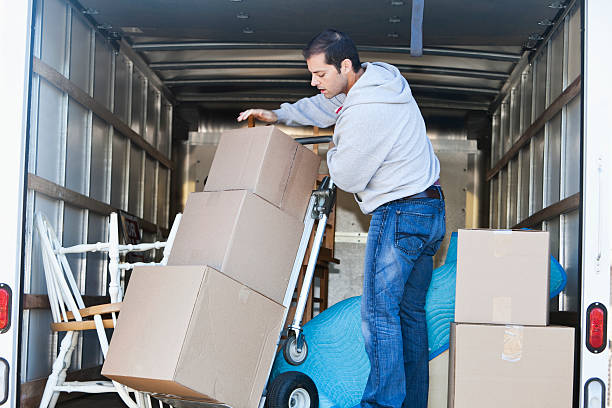 Choosing A-1 Auto Transport for your moving services in Oregon can be the best decision you make. We are a full-service international van lines company with more than 30 years of experience. Our team is prepared to handle all types of local, long distance and international moves. Here are five advantages to using our Oregon moving companies for your moving needs.
Professional Team
Our team of experienced professionals is capable of handling any size move with ease and efficiency. We understand the unique needs of our customers and strive to provide the best possible service from start to finish.
Quality Service
We go above and beyond to ensure that you have a stress-free move. Our team is trained to provide top-notch customer service and attention to detail, ensuring your belongings are packed and transported with care.
Reputation
A-1 Auto Transport has worked hard to establish a reputation of excellence among North American Van Lines and Allied Van Lines customers alike. We understand the importance of providing quality service and building long-term relationships with our customers.
Competitive Prices
We offer competitive rates for all of our full service moving packages, making it easy to stick to your budget while still ensuring your belongings are taken care of during the process.
Value Added Services
Our team is also prepared to provide additional value-added services such as packing, crating and storage for your convenience. We understand that moving can be an overwhelming process, and we strive to make it as stress-free as possible by providing all the services you may need in one place.
With A-1 Auto Transport, you get the best of both worlds: quality service and competitive pricing. Contact us today to learn more about how we can help you with your next move. We look forward to making your moving experience as easy and efficient as possible.
How Much Will It Cost To Hire My Oregon Long Distance Moving Company?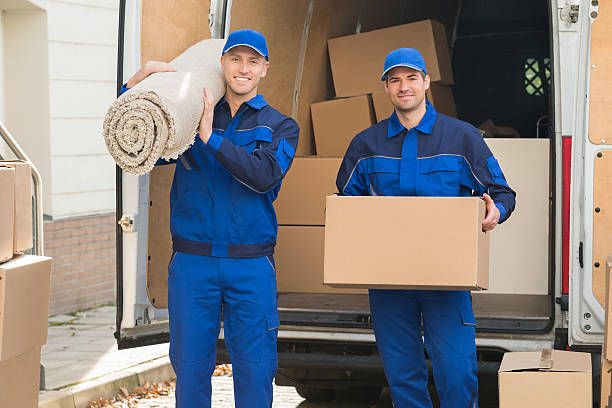 It can be hard to say exactly how much a move will cost you. It will obviously be cheaper to move the contents of a small studio apartment across town than it will be to move a 3 bedroom home across the country. In addition to that, the cost of fuel, additional services you have requested, and even the time of year can all have an effect on the price. You should call for an accurate quote. Most moving companies will be happy to give you a free estimate.
In Regard to the Mover's Contract…
Every additional service you have chosen and its associated costs should be listed clearly on your agreement.
Make sure the addresses on your paperwork is correct. The last thing anyone wants is for your possessions to go to the wrong place because of a typo.
Make sure your contract clearly explains the company's policy on insurance coverage. You will want to be sure you know exactly how much coverage you have in the event of an accident.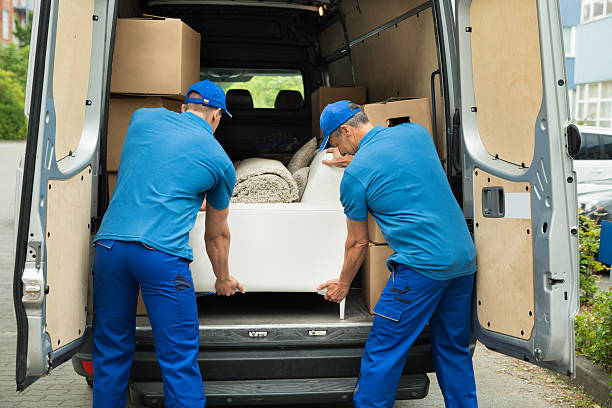 Helpful Tips
Transport your valuables with you
Request a copy of the inventory sheet from the moving company.
Some homeowner's insurance policies may cover any damages incurred during a move. Check with your insurance agent before moving day to see if yours does.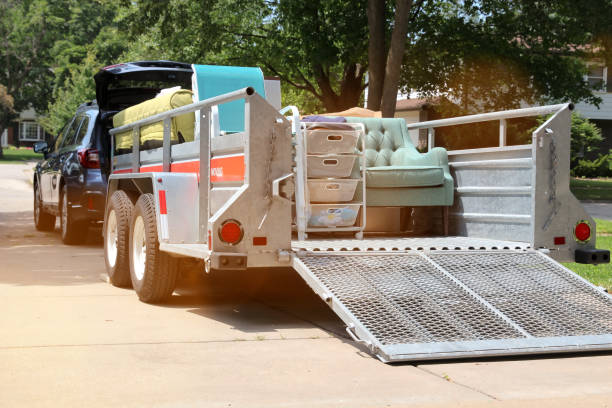 International Moving Services in Oregon
If you're going to move abroad, you probably have enough to worry about already. Instead of thinking about how to transport everything, you can spend more time with friends and loved ones before you go.
The move itself can be handled by us. You won't have to lift one piece of furniture or worry about the logistics of an international project. Our professionals will ensure your items arrive safely. They'll pack them properly and organize them in the truck or container in such a way that they cannot move and damage each other. We'll make sure fragile and lightweight things stay on top while heavy items are at the bottom.
Oregon Cross Country Movers for Hire
Northwest Grace Moving
19845 LeLand Road
Oregon City, OR 97045
(503) 869-2050
Local Movers of Oregon
1005 SW 5th Ave. #1100
Portland, OR 97204
(207) 221-2193
Oregon Local Movers
Portland, OR
(503) 678-9695
2 Brothers Moving & Delivery
3571 NW Yeon Ave.
Portland, OR 97210
(503) 516-4944
Oregon Storage Facility Directory
Rose City Self Storage & Wine Vaults
111 SE Belmont St.
Portland, OR 97214
(503) 234-1400
Castle Storage
120 S Danebo Ave.
Eugene, OR 97402
(541) 607-3800
US Storage Centers
11708 SW Warner Ave.
Tigard, OR 97223
(503) 966-9993
Frequently Asked Questions
What kind of liability coverage will be provided?

You won't need to be concerned about your things being harmed during delivery as long as you properly select a shipping business. This is due to the requirement that any professional transport firm that has been certified by the DOT have insurance.

This implies that the carrier will pay for any damage that occurs while the goods are inside the automobile as long as you pack the package in accordance with the directions. The pre-travel examination is valued by both the consumer and the carrier.

Expanded valuations and released value protection are the two types of standard insurance available in Oregon. The first is based on weight and offers a tiny payment for each pound of your belongings.

The second option is selected since it offers greater value and ensures that any harm will be adequately made up for.
Should I choose Oregon full-service movers or rent a truck and move myself?

A home cannot be moved by a layperson alone, and thus the solution is surprisingly easy. Even if you rent a trailer and employ a driver, you'll still need more workers to put everything into the carrier. Because the actual packing process is not even disclosed, this is a problem in and of itself.

It is better to hire full-service movers than to do the entire process yourself because packing possessions while ensuring there is no damage during long-distance travel can be time-consuming.

Never hesitate to investigate companies before making a decision. Never pick a business just on the basis of price; instead, consider the advantages and disadvantages and see if the business has any prior experience carrying goods to the state.
Are same-day moves possible?

The only things that matter are the locations of your pickup and delivery. The accelerated shipment option is more expensive and offered by shipping providers. You might even be able to halve the waiting time, depending on how quickly you need your things delivered.

The shipping industry adjusts every area of its organizational structure to accommodate an earlier delivery when a product is accelerated. A delivery that would have taken a week to complete could be completed in as little as two or three days. The trip's length will determine if it can be completed in a single day.

There are no time-consuming obstacles if your package is traveling within Oregon, so same-day moves are more likely.

A move from Miami to Portland takes 7 to 9 days, so it's impossible to move everything in a day, but going from Seattle to Portland only takes 1 to 2 days.
What are flat-rate moving companies?

Flat rates are the third most popular payment structure used by transportation companies after the per-mile and hourly payment models. Applying this approach to business selection requires caution.

When giving you a price quote, a corporation takes into account a number of variables, including any related fees. This includes all costs associated with planning the driver's route, including labor, fuel, tolls for operating the vehicle, and other expenses.

The corporation would also have to account for any unforeseen events at its end, which might be disastrous for longer lengths even though it is a good choice for shorter ones. As a result, the cost would be more than if you had used other models.

However, a flat rate also offers s solid rate to create your budget.
What are the dangers of hiring cheap Oregon movers?

Hiring inexpensive movers is never a good idea because they could cause more issues than you anticipate. It is imperative to confirm the validity of the corporation because, if you are careless, you risk losing everything without a strong legal defense.

You can compare pricing after determining whether a company is legitimate. Never choose inexpensive Oregon movers since, even though many respected organizations have advantages, their costs often tend to be comparable.

This is because the parameters used to determine the final cost of the service are always the same when the resources are similar. As a result, a compromise will be made if a moving business is really affordable.

Examining a business's legitimacy is relatively easy; you can simply visit the official state website and get a list of registered moving companies to crosscheck your options.
How long does it take Oregon long-distance movers to move my stuff?

It is impossible to give a specific response because so many variables influence long-distance travel. The first is the extra travel time, even if the pickup and drop-off sites are both in Oregon.

For instance, weather-related issues may result in delays, which means they have a bigger impact than you might think. Think about including regional holidays. Planning a route around them still takes time despite these factors.

There are also other factors, with one of the less obvious ones being the condition of the roads. Badly-built roads mean it'll take longer for the driver to go over them, which will slow the delivery down. The opposite is also true, so make use of the GPS tracker system A1 Auto Transport provides to see where your delivery is at all times.
I need help with an office move. Should I hire Oregon commercial moving companies, or will any moving company work?

A commercial moving company from Oregon is the finest option if you need dedicated shipping support for your office move. This is typical because, as was previously noted, it is ideal for working with a company that is experienced with the area you will be moving to.

Moving a workplace will need carrying a lot of things. Because the person in charge must also answer their employers, everything must be packaged and loaded. After making a sensible choice, you can feel peace of mind rather than worrying about the process.

It's best if the other party is familiar with the location while making plans with the movers because they may fill in the blanks if you don't know something. A trustworthy coordinator is essential if you want the move to go smoothly.
Why should I work with local Oregon moving companies?

When selecting a moving company for your goods, your main concern can be whether to work with a sizable organization that handles international shipments. But keep in mind that bigger isn't necessarily better, especially when it comes to home products.

Imagine having to move your possessions within Oregon. The best course of action is to select a local moving company. Look for a company that was established there or has previous delivery experience there, even if your items are coming from a far-off state.

This is because a local business will be more familiar with regional legislation, whether they deal with weight classification or the acquisition of permits.

The staff members are skilled at handling general problems and problems connected to the port. Locals are best when it comes to helping you settle in an unfamiliar place.
How are Oregon shipping costs calculated?

When determining cargo pricing, all shipping companies are required to take the same variables into account. The distance between your pickup and drop-off locations is the first and most crucial consideration. The more distance you go, regardless of whether your business charges by the mile, the hour, or a fixed rate, the more money you'll spend.

The amount of gasoline the vehicle needs while it is traveling is another important factor, especially in light of the influence of external factors like weather and traffic. Weight is important in addition since it is difficult to generalize about home goods.

Moving fees are determined by weight, and a two- or three-bedroom house weighs approximately 7,500 pounds. This number will vary depending on how many items you keep around the house.

Because of the more complicated logistics involved during busier months (like those near the Christmas holidays), prices soar. It's best to plan your move during less busy months and weekdays. A company also has to keep any local holidays in mind.
How much do Oregon movers cost?

In general, because costs vary over time and by region, estimating the cost of transporting home goods in any state may be difficult. Customers would either pay a fixed sum or be charged per mile if regular fees were to be levied.

The per-mile factor, which determines how much you'll be charged for the distance the vehicle drives, may be impacted by fuel prices. While traveling shorter distances, some businesses do charge an hourly rate.

Although the national average is between $800 and $2500, it may vary greatly based on a number of factors, making it challenging to pin down a precise figure.

Most estimates place the cost of shipping a typical consignment from New York to Portland between $4,000 and $6,000 for a two-bedroom home and may even cost more. The cost of a four-bedroom house could go up to $14,000.