What's in this article?
Professional Moving Services: North Carolina Long Distance Movers
Best North Carolina Long Distance Auto Transport & Interstate Car Shipping Companies
We have all had that traumatic moving experience where everything that can go wrong does, and it ends up costing you more than you planned, takes longer than you wanted, and leaves you licking your wounds. It doesn't matter whether you move down the street, the next state over, or across the country, trying to do a move by yourself is always a major pain.
The total cost of renting a moving vehicle rises when you add in the money you'll spend on gas. Rent increases may result from waiting, and any damage done to the walls or floors while moving the furniture out could result in a loss of the security deposit. Sometimes, when you try to save money by doing the labor yourself, you wind up spending more.
Hiring a North Carolina moving company to handle the tedious task of transporting all of your belongings to your new home without damaging any of them is an option you should give serious thought to.
Cost & Time Examples For Interstate Moves
| To/From | Distance | 2BR | 4BR | Days |
| --- | --- | --- | --- | --- |
| Atlanta to Charlotte | 243 miles | $2,116- $2,627 | $4,054- $5,817 | 2-4 |
| New York to Raleigh | 438 miles | $2,518- $3,154 | $4,937- $7,160 | 2-4 |
| Charlotte to Indianapolis | 509 miles | $2,536- $3,173 | $4,952- $7,161 | 2-4 |
| Raleigh to Chicago | 658 miles | $2,757- $3,462 | $5,428- $7,875 | 3-5 |
| Raleigh to Miami | 711 miles | $2,802- $3,519 | $5,520- $8,007 | 3-5 |
| Austin to Raleigh | 1180 miles | $3,327- $4,204 | $6,640- $9,680 | 4-6 |
| Raleigh to Denver | 1460 miles | $3,669- $4,650 | $7,374- $10,778 | 4-6 |
| Phoenix to Charlotte | 1797 miles | $3,971- $5,042 | $8,014- $11,730 | 5-7 |
| Durham to San Diego | 2184 miles | $4,452- $5,670 | $9,050- $13,286 | 6-8 |
| Seattle to Charlotte | 2292 miles | $4,536- $5,779 | $9,226- $13,544 | 6-8 |
*Prices and times are estimated. They can vary depending on the season and the contents of the home. Prices do not include packing.
Estimated Weight (based on home size):
1BR=2600 lbs - 3900 lbs
2BR=3900 lbs - 5200 lbs
3BR=6500 lbs - 9100 lbs
4BR=9100 lbs - 14300 lbs
5BR=11700 lbs - 19500 lbs
Out of State Movers Near Me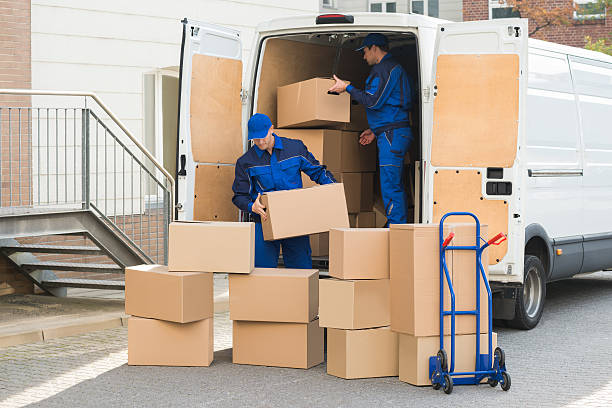 Cheap Movers Near Me
Looking for cheap long distance movers near you in North Carolina? If you are making the 2,240 mile move to Boise, Idaho from Asheville, we know just how daunting that mileage sounds. How nice would it be to simply have someone load the truck of your belongings, watch them drive away, and then hop a flight to meet them once they arrive? Well, it's not a dream, it's a reality and A1 Auto Transport can make it happen.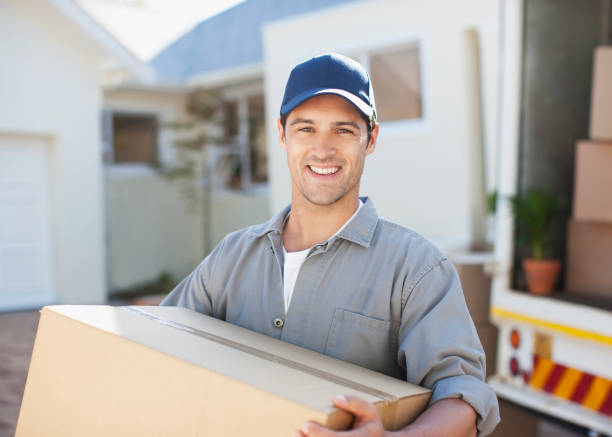 We know hiring professional movers might not sound feasible, but we specialize in helping our clients move from one place to the next as quickly and affordably as possible. We have teams located in every state, waiting to turn your tedious moving tasks into a piece of cake. We carry all the appropriate insurance, track records, and industry requirements to move our clients' items across the country, or even the ocean if need be.
We will manage every aspect of your move, so you feel confident about your moving team so you can actually look forward to your new adventure. Head to A1 Auto Transport to compare long distance movers with trucks in your area right now.
Tips on How to Prepare Your Household for Car Shipping Services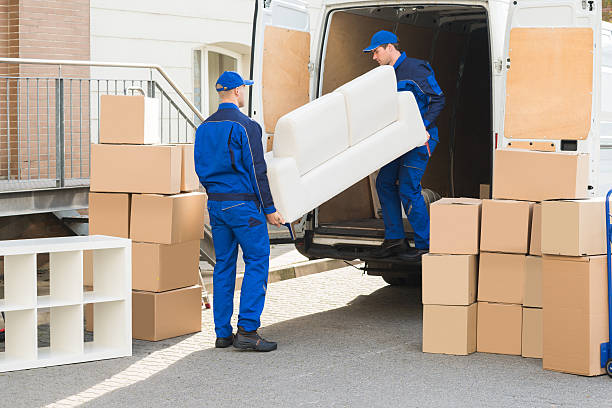 Moving can be a stressful process and every household belonging needs to be taken care of with proper packing and handling. A1-Auto Transport is here to help you through the process! We are a full service moving company based in North Carolina that offers packing services, long distance moves, local moving services, and more.
To make sure your move is as stress-free and organized as possible, we've put together 7 tips to help you prepare your household items for the big move.
Start by decluttering your home.
Get rid of unnecessary items so that you don't have to pay to move them. You can donate these items or sell them in a yard sale to make a little extra money.
Create an inventory of your items.
This is important for keeping track of what you have and will help the movers know exactly how much to pack and transport. It's also helpful for organizing what needs to be packed in each box and where it should go when unpacking.
Pack fragile items with extra care.
Fragile items should be completely wrapped in bubble wrap or packing paper for protection during transport. Label each box with a "FRAGILE" sticker so that the movers know to handle it with extra care.
Label all boxes on both sides.
It's helpful to put labels on both sides of the box so that you can easily identify what is inside when it's time to unpack. This will also help the movers know where to place each box in your new home.
Pack heavy items first.
Heavy items such as books should be packed at the bottom of the box to avoid strain when lifting. Also make sure that each item is secure within the box and will not move around during transport.
Choose a professional full service moving company with experience
A1-Auto Transport is one of the best movers in North Carolina and has decades of experience providing safe and reliable moving services. Our team of professionals will ensure that your belongings are properly packed, loaded, transported and unloaded at your new home.
Find out North Carolina moving costs.
Our team can provide you with an accurate estimate of the cost of moving services in North Carolina so that you can plan accordingly for your budget. We offer competitive prices, so don't hesitate to get in touch with us for a free quote.
Follow these tips and you'll be one step closer to having a smooth and stress-free move! Contact A1-Auto Transport today if you are looking for professional moving services in North Carolina. We guarantee the best rates and customer service!
We look forward to helping you with your move.
Choosing Your North Carolina Long Distance Movers
It is incredibly important to thoroughly research any company you want to work with, especially if you are trusting them with all of your worldly possessions. Use these tips to help you find a professional company that will take care of you and your belongings and not disappear into the night, never to be heard of again.
Read reviews and testimonials: Always look at the company's reputation. You will want to know how any problems have been handled. Websites like Yelp and Google reviews can be a valuable tool to help
Experience: A company that has been in the moving business for many years is going to be reputable.
Department of Transportation registration: Interstate movers must be registered with the Federal government and have a U.S. DOT number.
What kind of insurance does the company provide: Some movers will insure your belongings for the full replacement value or the depreciated value, however, the law requires moving companies to insure only $0.60 per pound. You find out what kind of coverage your company offers.
Additional services: You may want more than just the basic moving package. You should look into the additional costs associated with the services you want. They can vary greatly between companies.
Availability: Can you get a hold of the movers in the event of an emergency? It is important to know before moving day.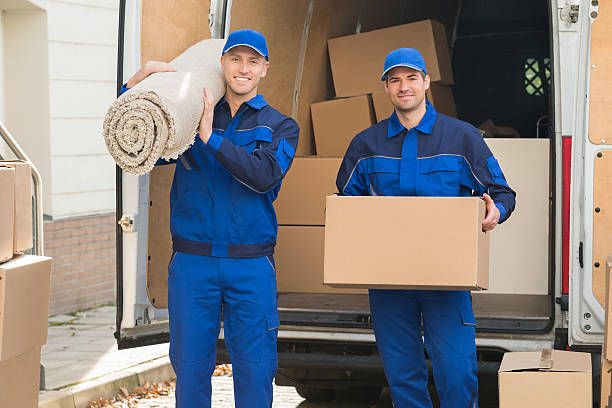 A-1 Auto Transport can help you move your household goods nationwide. Call 888-241-3110 to get a free, no obligation to buy price quote on interstate moving services.
Factors to Consider When Selecting from the Best North Carolina Moving Companies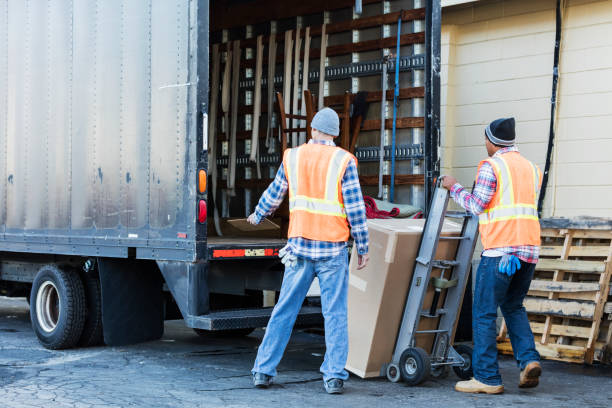 Experience
Look for a moving company that has years of experience in providing reliable and efficient moving services, local and interstate movers should have enough experience for hitch free move. Check their accreditations, customer reviews and ratings to get an idea of the quality of service they offer.
Reputation
It's important to select a moving company with a good reputation in North Carolina. Ask your friends and family for recommendations or look up customer reviews online to get an idea of their reliability and quality of service.
Car Shipping Services by the North Carolina Movers
Make sure the moving company you choose offers the services you need, such as packing, unpacking, loading, unloading and storage if needed. Check that the full service mover also have any specialised services your move may require.
Licensing and Insurance
Confirm that the professional moving company is licensed to operate in North Carolina, as well as any other states you will be travelling through. Ask if they are insured and find out what cover it offers for your belongings during transit.
Cost
Compare prices from different best North Carolina movers to get the most competitive rates. Factor in additional costs for any services you require, such as packing and storage.
Availability
Make sure that the company is available on your chosen date and check what days of the week they operate on.
Storage
If you need temporary or long-term storage during your move, ask whether the moving company offers secure and reliable storage options. Check how long these long distance moving companies can store your belongings for, as well as any additional fees that may apply.
By considering all of these factors before selecting a North Carolina moving company, you'll be able to find the right one for your needs. With the right North Carolina movers on hand, you can be sure that your belongings will arrive safely and on time.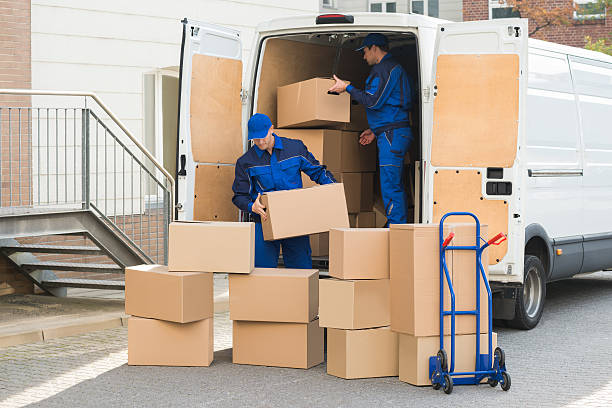 Our Moving Services
Commercial and office relocations
Residential apartment and house moving
Military relocations
Door to door delivery
Student moves
Satellite Tracking
Full service packing and unpacking, including packing materials
State to state, coast to coast, local and long distance moving
Heavy and specialized furniture moving. Piano moving, pool table moving, etc.
How Much Will It Cost To Hire My North Carolina Long Distance Movers?
A lot of thing go into the final cost of hiring a moving company, including the distance and amount of things you are moving, the cost of fuel, and any additional services you require. Many companies will offer an online cost calculator, but it is often more accurate to call them. Most companies will give you a free estimate.
Signing an Agreement…
Any services you have requested should be listed clearly on the agreement with their accompanying costs.
Ensure all addresses and phone numbers are correct.
Find out how much insurance coverage your company is providing. Are they insuring the full amount of your belongings, or is it just the minimum required by law.
Tips & Advice
Transport valuable items like jewelry yourself.
Most moving companies keep an inventory sheet. Ask for a copy for your records.
Your homeowner's insurance may cover any damages. You should speak with an agent before moving day to find out.
International Car Moving Services in North Carolina
Some people request movers to take care of everything, from the move itself to the heavy lifting, from packing to unloading. Our staff can do it all, but the price will inevitably be a bit higher the more services you request. Nonetheless, if you cannot do the heavy lifting or are very busy, it's very helpful to let a company do it for you.
We can also provide every tool needed for the move. The truck is a given, but you might need a container to pass an ocean if you're going to another continent. You'll also need lots of packing materials. The better everything is organized, the better it will resist shaking caused by potholes or waves.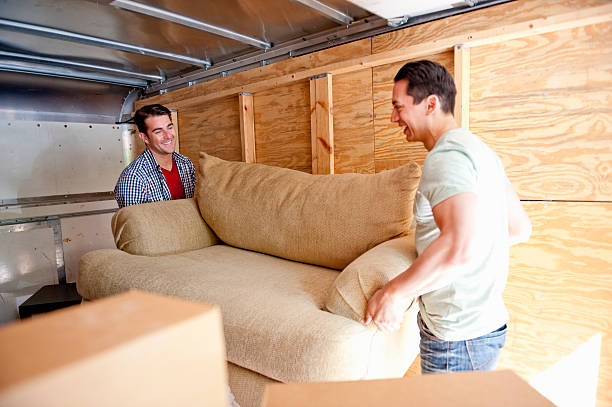 North Carolina Vehicle Storage Facility Directory
A-1 Personal Storage
10104 Durant Rd.
Raleigh, NC 27614
(919) 582-7568
Security Self Storage
3628 Tryon Rd.
Raleigh, NC 27606
(888) 680-9038
Frequently Asked Questions
How do I know if I've hired a reliable mover in North Carolina?

In North Carolina, the North Carolina Utilities Commission regulates intrastate household goods moves.  Once a mover has complied with state requirements, the Commission gives the company a C number. 

Movers are required to operate under the provisions of the Maximum Rate Tariff issued by the Commission. The tariff states the moving documents that movers must use and sets the maximum charge for each service provided.
How are estimates done in North Carolina?

North Carolina requires three kinds of written estimates be offered:
Non-binding estimates – an accurate estimate
Binding Guaranteed Estimates – includes both the mover and the shipper
Binding Not-To-Exceed Estimates – states that the price of the estimate is the maximum price for the move.
To read more, go to North Carolina Movers Assoc, Inc.
How much insurance do I need to move to North Carolina?

All moving companies are required to assume liability for the total value of the goods they transport. There are different levels of liability:
Intrastate Valuation Options

Basic Value Protection
Full Value Protection

Interstate Valuation Options

Option 1: Full (Replacement) Value Protection
Option 2: Released Value
Read more about assumed liability by moving companies.
Are there any special tips I should know about for my move-in/from/to North Carolina?

Yes, there are lists of movers available and a booklet, Moving 101:  A North Carolina Consumer's Guide, that movers are required to give you.

Both of these will give you information and tips on moving within and outside of North Carolina.
How do I file a complaint against a moving company?

The Federal Motor Carrier Safety Administration (FMCSA) website provides a list that allows you to look up interstate moving companies by state so you can review their complaint history and the company's on-road safety performance records.

They also provide information on protecting yourself against moving fraud and the red flags you can look for to spot rogue movers.

If you experience trouble with your mover, you can file a complaint with the FMCSA or the NC Better Business Bureau, or find out more through the North Carolina Movers Association office, [email protected] or call them at 1-800-325-2114.
How much do North Carolina movers cost?

Predicting the cost of moving home products in any state can be challenging because costs fluctuate over time and by region. The customer would either pay a fixed rate or be charged per mile if we were to use regular prices.

Fuel costs can change the per-mile factor, which determines how much you'll be charged for the distance the vehicle travels. For lesser distances, some businesses do impose an hourly rate.

Despite the fact that the national average ranges from $800 to $2500, it is difficult to pin down a precise figure because of how frequently it may alter depending on a variety of circumstances.

According to the majority of estimates, shipping a typical consignment within North Carlina takes $770 for a 2-bedroom home.

If we talk about a move from San Diego to Durham, it'll be around $5,500 for a 2-bedroom home and almost $13,000 for a 4-bedroom house because of the added weight.
How are North Carolina shipping costs calculated?

When analysing cargo pricing, all shipping companies must take the same factors into account. The distance between your pick-up and drop-off sites is the first and most important consideration. Whether your business invoices by the mile, the hour or a predetermined rate, the greater the distance, the more you'll pay.

How much fuel the truck will need while driving is another essential factor, especially when taking the effects of variables like weather and traffic into account. Weight is also important because it's difficult to generalise about home goods.

The weight-related cost of moving is influenced by a two or three-bedroom house, which weighs about 7,500 pounds. This number may change depending on how many items you keep in your home.

Due to the logistics being more difficult during the busiest months of the year, prices also tend to soar. This is especially prevalent near national holidays like Christmas, which is why it's recommended to prepare beforehand and move earlier or later.
Why should I work with local North Carolina moving companies?

If working with a sizable firm that handles international shipment is your top priority when selecting a moving company for your things, you may want to do so. But keep in mind that, particularly in the case of household items, bigger isn't always better.

Put yourself in the position of having to move your belongings within North Carolina. The best course of action is to choose a neighbourhood moving company. Look for a business that is based in the state you're shipping from or has previous delivery experience there, even if your items are coming from a more remote location.

This is because a local company is more conversant with local laws, whether they deal with weight division or the acquisition of permits.

The personnel is skilled in dealing with transport-related difficulties as they're familiar with the area, so hiring a local company is always a better choice for a house move.
I need help with an office move. Should I hire North Carolina commercial moving companies, or will any moving company work?

A North Carolina business moving company is the finest option if you need trustworthy shipping support for an office transfer. This is owing to the fact that, as was previously said, it is better to work with a company that is familiar with the area to which you will be moving.

Since there will be a lot of things to move when transferring an office, everything needs to be carefully wrapped and loaded because the person in charge also has to answer to their employers. Once you've made a sensible choice, you won't need to worry about the process. Instead, you'll feel at ease.

It is ideal if the other party is local when making plans with the movers because they will be able to fill in any gaps. You'll also be able to avoid any mishaps.
How long does it take North Carolina long-distance movers to move my stuff?

It is impossible to give a specific answer because there are so many variables that influence long-distance travel. Even if both pick-up and drop-off locations are in North Carolina, the first factor will add travel time: the distance between them.

The impact of weather-related elements, for instance, is more than you might think because they can result in delays. Also, take any local holidays into account. It takes time to plan a way around problems, even while the organisation is aware of them.

So, while you'll be able to acquire an average figure, it's typically not possible to get an exact figure until you approach your shipping provider for a quote.
What are the dangers of hiring cheap North Carolina movers?

By using cheap movers, you run the risk of unintended consequences. Thus it is never a good decision. If you're irresponsible, you might lose everything without having a legal basis to fight for it, so it's critical to confirm the legality of the company.

You can compare pricing once you have determined whether a business is legitimate. Never hire inexpensive North Carolina movers because you'll find that, despite different respected organisations having advantages, their charges can occasionally be comparable.

This is because, assuming equal resources, the factors that are taken into account to determine the final cost of the delivery are always the same. As a result, if a moving business is exceptionally expensive, a compromise will be made.
What are flat-rate moving companies?

Flat rates are the third common payment structure used by transportation services, following the per-mile and hourly payment models. When choosing a business using this strategy, you must be cautious.

A company takes into account several elements, including all related costs when giving you a price quote. This includes all labour costs, gasoline costs, automobile usage fees, and other costs associated with determining the driver's route. It also includes all logistical costs.

Though it is a smart choice for shorter periods, it may be disastrous for longer ones because the firm would also need to plan for any unforeseen events at its end. Because of this, you would have to pay more than you would have if you had used other models.

A flat rate is better to work with because you don't need to worry about it suddenly changing, But the company is also important as some might charge you hidden fees.
Are same-day moves possible?

Where you pick up and drop off will determine where you are. An expedited shipment is an option that shipping firms offer, although it is more expensive. You may be able to reduce the waiting time in half depending on how quickly you need your items delivered.

In order to facilitate an earlier delivery, the shipping company adjusts every component of its structure for accelerated freight. A delivery that would have taken a week to complete could be completed in just two or three days. But whether it can be completed in a single day depends on how far the trip is.

If your package is travelling within North Carolina, it won't face any difficult obstacles that take a long time to resolve.

A move from Seattle to Charlotte takes 6 to 8 days, so it'll be impossible for the company to handle it in a day. But a move from Atlanta to Charlotte or New York to Raleigh is usually completed in 2 to 4 days, so a same-day move is more feasible.
Should I choose North Carolina full-service movers or rent a truck and move it myself?

Realistically, a layperson cannot move a household without help. It follows that the answer is quite simple. Even if you rent a trailer and employ a driver, you'll still require additional staff to put everything into the carrier. This is a problem in and of itself because not even the actual packing process is covered.

Since packing things to prevent damage during long-distance travel can be time-consuming, it is advisable to hire full-service movers rather than handling everything yourself from start to finish.

Never hesitate to investigate various companies before making a decision. Never pick a firm just based on price; instead, consider the advantages and disadvantages and see if the company has any prior experience carrying goods to the state.
What kind of liability coverage will be provided?

You won't need to worry about your things being harmed during delivery as long as you properly select a shipping business. This is because before using any professional transport company approved by the DOT, you should always verify its insurance status.

The carrier will cover any damage that occurs while the products are on the truck as long as you arrange them in accordance with the directions. Both the client and the carrier value pre-travel inspections.

Expansion values and released value protection are the two main forms of insurance provided in North Carolina. The first offers a low price per pound of your belongings, depending on their weight.

Because it offers more value and ensures that any harm is properly compensated, the second option is favoured.