What's in this article?
Professional Moving Services: New Hampshire Long Distance Movers
Best New Hampshire Long Distance & Interstate Moving Companies
Your big moving day is coming close, and you can already feel the frustration building. What should be the excitement of moving into a newer, bigger, and better home can be quickly overshadowed by the stress and aggravation that goes with loading everything you own into boxes and trying to get it into a moving van without breaking any of it or gouging walls and door jams.
Whether you are moving across the state or across the country, it is just so much work. The good news is that you don't have to do it alone. You could hire a well-known New Hampshire moving company to handle a lot of the hard work for you while you just worry about packing it all up, and remembering what went in which box.
Cost & Time Examples For Interstate Moves
| To/From | Distance | 2BR | 4BR | Days |
| --- | --- | --- | --- | --- |
| Manchester to NY | 206 miles | $2,268- $2,829 | $4,408- $6,372 | 2-4 |
| Philadelphia to Nashua | 278 miles | $2,226- $2,770 | $4,296- $6,186 | 2-4 |
| Nashua to Columbus | 627 miles | $2,678- $3,358 | $5,256- $7,616 | 3-5 |
| Memphis to Concord | 1139 miles | $3,338- $4,218 | $6,666- $9,720 | 4-6 |
| Concord to Miami | 1305 miles | $3,544- $4,486 | $7,103- $10,370 | 4-6 |
| Denver to Concord | 1740 miles | $3,985- $5,061 | $8,046- $11,781 | 5-7 |
| Nashua to Phoenix | 2280 miles | $4,540- $5,784 | $9,234- $13,557 | 6-8 |
| Las Vegas to Nashua | 2357 miles | $4,645- $5,921 | $9,459- $13,892 | 6-8 |
| Seattle to Manchester | 2449 miles | $4,780- $6,097 | $9,752- $14,334 | 7-9 |
| Concord to LA | 2589 miles | $4,868- $6,212 | $9,936- $14,606 | 7-9 |
*Prices and times are estimated. They can vary depending on the season and the contents of the home. Prices do not include packing.
Estimated Weight (based on home size):
1BR=2600 lbs - 3900 lbs
2BR=3900 lbs - 5200 lbs
3BR=6500 lbs - 9100 lbs
4BR=9100 lbs - 14300 lbs
5BR=11700 lbs - 19500 lbs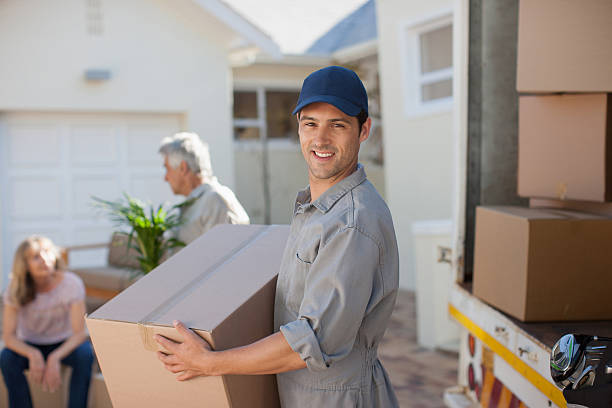 Advantages of Choosing A-1 Auto Transport for Your New Hampshire Services
If you're looking for reliable, affordable New Hampshire movers to help with your local or interstate move, then A-1 Auto Transport is the perfect choice. Our team of experienced professionals provide full service moving services along the East Coast and specialize in local moves all over the state of New Hampshire.
When you choose A-1 Auto Transport for your move, you'll enjoy numerous advantages. Here are just a few of the reasons why our customers love to work with us:
Free Moving Estimates
We offer free estimates for our services so that you can get an accurate idea of the cost before you commit to anything.
Professional Movers
Every one of our movers is licensed, bonded, and insured. We only hire experienced professionals who know how to handle your belongings with care.
In-Person Estimates
If you'd like a more accurate estimate of the cost of your move, we also offer in-person estimates with an A-1 Auto Transport representative.
Packing Services
We can also provide packing services, so you don't have to worry about trying to coordinate it all on your own.
Local Movers
If you're staying within the state of New Hampshire, we specialize in local moves and our local movers will ensure that your items arrive safely and quickly.
Out of State Movers Near Me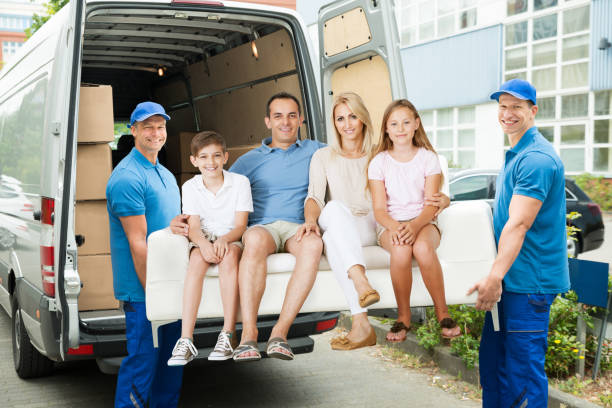 Cheap Hampshire Movers Near Me
Looking for cheap long distance movers near you in New Hampshire? Planning a long distance move is a feat in organization, logistics, and patience. Just when you think you have it all done, you realize you've forgotten to have your mail forwarded or failed to arrange to have the electricity on at your new place.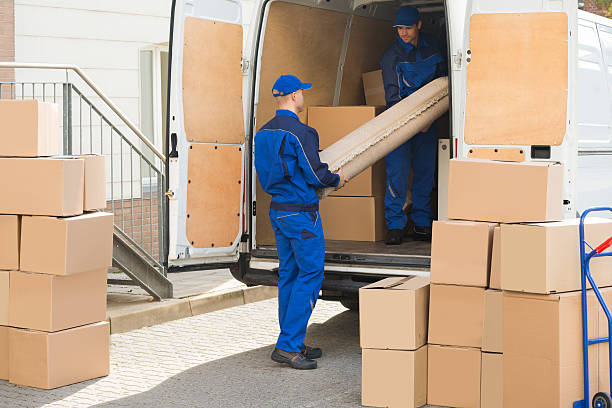 We know you have a lot on your plate, which is why our full service moving company try to handle as much of the actual moving as possible. Once we learn more about your move, we can start getting you ready for the actual day. We highly recommend that you create a moving checklist to help you organize your transport and don't forget to ask for in person estimate for excellent service. This checklist will even help us on your moving day so everything goes smoothly.
When we have some direction from you about what should be loaded first and last, it's helpful when everyone works together.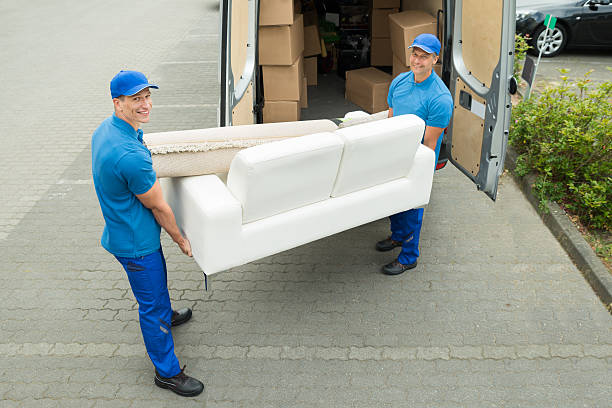 If you have never made a cross-country move, we understand any apprehension you might have about the process. These kinds of moves are best left to professionals since they have experience in this kind of work and are well traveled. When you opt to do this on your own, chances are you'll be leaving a vulnerable moving truck in the parking lot of a hotel.
This screams, "check me out!" Learn more about cross country moves on our website and then give us a call so we can learn more about you and your pending transport. Head to A1 Auto Transport to compare long distance movers with trucks in your area right now.
Choosing Your New Hampshire Long Distance Movers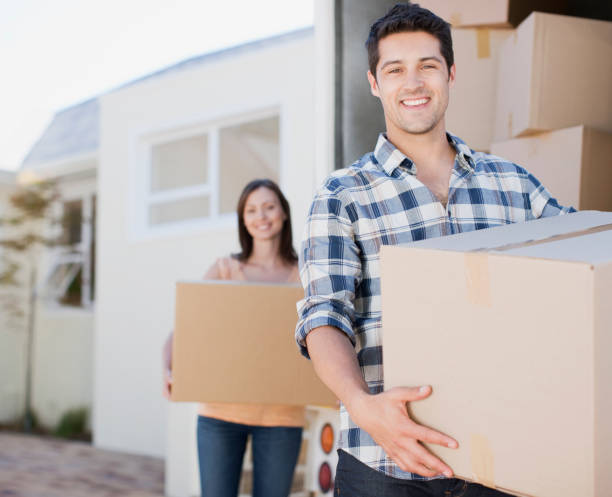 Hiring a professional moving company to help you can be a great way to ease some stress, but if you don't choose a trustworthy and reputable company to handle your move, you could end up with more problems than you started with. Use these guidelines to help you find an excellent company.
Check reviews online: You should always research a company you plan on doing business with online. Sites like Yelp can be helpful.
How much experience does this company have: It is better to work with movers that have been in the business for years. A company with more experience is better able to handle any issues.
Federally registered: Interstate movers must be registered with the Federal government and have a U.S. DOT number.
Will I be protected in the event of damages: Some moving companies insure your belongings for the full replacement value or their depreciated value, but the law only requires moving companies to insure only $0.60 per pound.
Extra services available: Many moving companies will offer additional services to make moving with them even easier such as storage services, packing and unpacking services. You should see what is available and how much extra it will cost.
How easy can you contact them: If there is an issue, you want to be able to ensure that you can reach the company. Hiring a business with a local office can be helpful.
A-1 Auto Transport can help you move your household goods nationwide. Call 888-241-3110 to get a free, no obligation to buy price quote on interstate moving services.
Tips on Finding Affordable Long Distance Moving Company For Your New Hampshire Move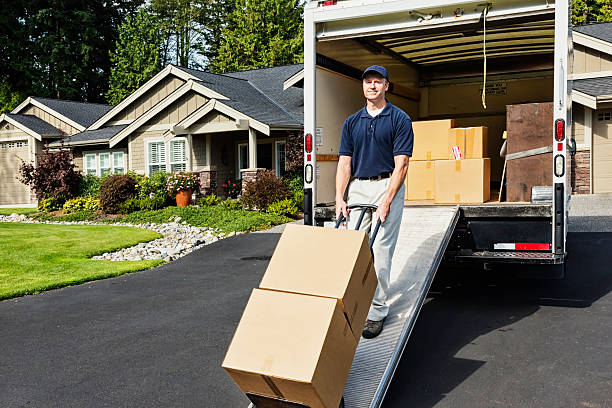 Moving to a new home can be an exciting time, but it can also be a stressful process—especially when you're moving long distances. Finding a reliable and affordable long distance moving company for your New Hampshire move is essential to make sure your experience goes smoothly.
To help you out, here are six tips on how to find the perfect mover for your needs:
Get References and Research Online Reviews
Before you hire a moving company, it's important to do some research. Ask friends and family who have moved recently if they have any recommendations or read online reviews of companies. You should also make sure that the movers are licensed and insured, so take the time to check their credentials.
Get Multiple Estimates
Once you've narrowed down your options, get estimates from each company. Make sure to get an estimate in writing and compare the services offered and the prices quoted.
Ask About Discounts
Many moving companies offer discounts for certain times of year or for certain types of moves. Ask about any discounts that may be available to help you save money on your move.
Make Sure You Understand the Terms of Your Move
Before signing a contract, make sure you understand all the terms and conditions of your move. Take note of any special instructions or restrictions, such as size limits for items that can be moved and whether you need to provide your own packing materials.
Have an Inventory of Your Belongings
Before the movers arrive, make sure you have an accurate inventory of all the items that will be moved. This will help ensure that everything is accounted for during the move and nothing gets left behind.
Make Sure Your Move is Planned in Advance
The more time you have to plan your move, the better. This will give you time to research moving companies and get everything in order before the big day.
By following these tips, you can be sure to find a reliable and affordable long distance moving company for your New Hampshire move. With some careful planning and research, your move can be stress-free and enjoyable.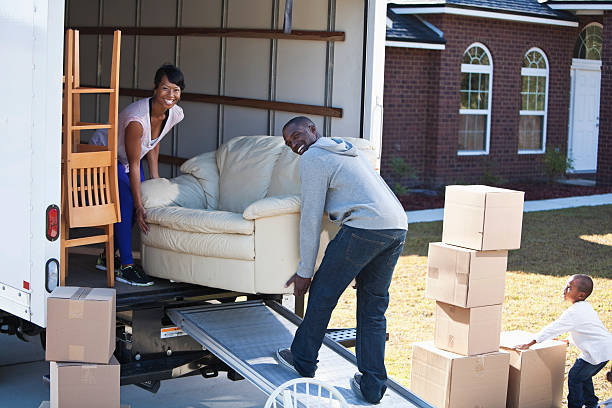 Our Moving Services
Full service packing and unpacking, including packing materials
Door to door delivery
Student moving
Commercial and office relocations
Residential apartment and house moving
Military relocations
State to state, coast to coast, local and long distance moving
Heavy and specialized furniture moving. Piano moving, pool table moving, etc.
How Much Will It Cost To Hire My New Hampshire Long Distance Movers?
There are quite a few different things that go into determining the final cost for a moving company. Of course, the distance you are moving and how much you need to get there are the two biggest factors in your total, but did you know that even the time of year you decide to move can affect your price?
If you hire the company during their busy season, or when fuel is especially expensive this can end up costing you a little bit more. Additional services you may need can also cost you more. Call a few different companies for free estimates so you can compare their quotes.
Before Signing
Make sure the addresses listed and all contact information is correct.
Make sure the company's insurance and liability policies are clearly spelled out in the contract.
Any additional services you have requested and their associated charges should be itemized in the agreement.
Things You Should Do In Preparation of Moving Day
Keep valuables and jewelry with you at all times.
Ask for a copy of the inventory sheet.
Your homeowner's insurance policy may cover any damages. Check with your insurance agent before moving day.
International Moving Services in New Hampshire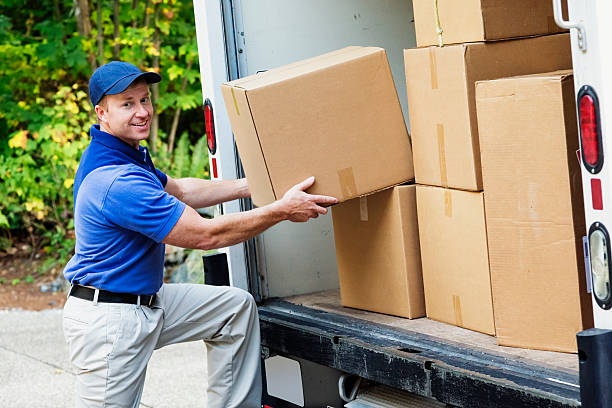 Moving companies can help you go abroad in a number of ways:
We can help you pack. Even if you already have a way to reach your destination with all your belongings, you may still need some help packing everything.
We can do the heavy lifting. Lifting furniture can damage your back and lead to various injuries. However, our team can take on this task for you.
We can move you property. Of course, the main job of movers is to take your items safely from point A to B. If you allow us to take care of the packing too, then we'll make sure everything is organized in the safest manner.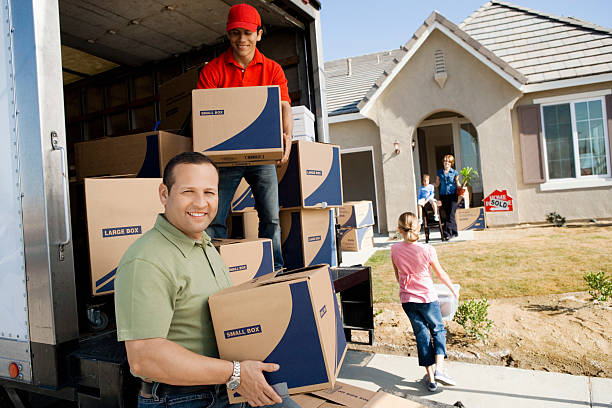 New Hampshire Cross Country Movers for Hire
College Bound Movers
6 Caldwell Dr.
Amherst, NH 03031
(603) 882-6683
Calling All Cargo Moving and Storage
69 Venture Dr.
Dover, NH 03820
(603) 740-1900
Burke Moving & Storage
Somersworth, NH
(603) 692-2205
New Hampshire Storage Facility Directory
Burlington Self Storage of Salem
232 N Broadway
Salem, NH 03079
(855) 273-0662
Synergy Self Storage
403 Daniel Webster Hwy.
Merrimack, NH 03054
(603) 429-2188
Frequently Asked Questions
How much do New Hampshire movers cost?

Calculating the cost of transporting household products can be challenging in any state due to pricing variations over time and between regions. If we applied the customary charges, the client would either make a flat payment or pay per mile.

The per-mile factor can be changed by estimating how much you'll be charged for the distance the carrier drives by factoring in gasoline prices. For shorter distances, some businesses do offer hourly rates.

The national average ranges between $800 to $2500, although it is difficult to pinpoint a precise figure because of how frequently it may alter depending on a number of factors.

According to the bulk of estimates, the expense of moving a typical shipment to New Hampshire would be roughly between $6000 and $14,500 for a journey from Los Angeles to Concord. The range is wide because the size of the house affects the price. A 2-bedroom home would be nearer to $6,000.
How are New Hampshire shipping costs calculated?

When analyzing cargo pricing, all shipping companies are required to take the same variables into account. The distance between the places where you are picked up and dropped off is the first and most important aspect. You will pay more the further you travel, whether your business charges by the mile, the hour, or a set rate.

The amount of fuel the truck will use while it is driving is another crucial factor to take into account, especially in light of the influence of external factors like weather and traffic. Because it's difficult to generalize about household goods, weight is also important.

The expense associated with moving depends on the weight of a two- or a three-bedroom house, which weighs about 7,500 pounds. Depending on the number of possessions you maintain in your home, this number may change.

Due to the increased logistics, shipments during busier months tend to cost more. The effect of traffic also factors into the final number.
Why should I work with local New Hampshire moving companies?

Your first priority when selecting a moving company for your possessions may be to partner with a sizable organization that handles international shipping. However, keep in mind that, particularly with regard to household products, bigger isn't always better.

Imagine that you had to move your belongings within New Hampshire. Utilizing a local moving company is the best choice. Even if your items are coming from a more distant state, search for a business that is based there or has previous expertise delivering to the area.

This is usually because of the fact that a local company is more knowledgeable about local laws, whether they deal with weight categorization or the purchase of permits.

The staff employees are educated about other concerns, as well as how to address terminal issues. Having someone who's familiar with the state makes a large difference when it comes to moving to a new place.
I need help with an office move. Should I hire New Hampshire commercial moving companies, or will any moving company work?

A commercial moving company from New Hampshire is the greatest option if you need a dependable shipping business to help you with an office move. This is because, as was previously stated, it is ideal to work with a company that is knowledgeable about the area you will be moving to.

When moving an office, everything must be carefully wrapped and loaded because the manager must also answer to their company. You won't need to worry about the process after you've made the appropriate choice.

The other party should be knowledgeable about the location if you are planning with the movers because they will be able to fill in any gaps. If you're coordinating the move, you'll need to handle every detail but might not be familiar with New Hampshire.

Having someone who knows his way around the state helps make sure any problems are handled well.
How long does it take New Hampshire long-distance movers to move my stuff?

Given the multitude of variables that affect long-distance travel, it is impossible to respond accurately. First, even if the pick-up and drop-off sites are both in New Hampshire, the travel time will be increased due to the distance between them.

Things like the weather, which can create delays, have a bigger impact than you might think. Think about local holidays as well. The organization does take issues into account, but it still takes time to create a route around them.

However, there are more forces at play. Remember that New Hampshire could have roads that aren't as well-built as others, which means they're harder for the driver to navigate. This means it will take more time than usual (unless an emergency forces you to use air transportation).
What are the dangers of hiring cheap New Hampshire movers?

Selecting cheap movers is never a good idea because it could have more consequences than you know. Simply checking the company's validity is essential since, if you're careless, you may lose everything without having a legal basis to fight for it.

You can compare pricing after ensuring that a business is legitimate. Never go with inexpensive movers because you'll find that, despite different respected businesses having advantages, their prices are occasionally comparable.

This is due to the fact that, provided the resources are equivalent, the criteria used to calculate the delivery's final cost are always the same. As a result, if a moving firm is exceedingly cheap, the quality suffers.

Finding out if a business has a licence is simple. You need to go to New Hampshire's official website to get a list of registered transportation companies.
What are flat-rate moving companies?

The third most common payment structure used by transportation companies, behind hourly and per-mile, is flat rates. You must use caution while employing this strategy when selecting a company.

A company will provide you with a price quote after taking into account a number of specific aspects, such as all related costs. This contains all the real-world factors that affect the driver's path, such as labour costs, fuel costs, tolls, and other charges.

The firm would also have to take into consideration any unforeseen events at its end, which may be disastrous for longer lengths even though it is a good choice for shorter ones. Consequently, you would be required to pay more than you would have if you had utilized alternative models.

A flat rate is advantageous for short-distance moves since it's easier to budget everything when you have a solid number.
Are same-day moves possible?

The only things that matter are the locations of your pick-up and drop-off points. Shipment firms offer a more expensive fast shipping option. You may even halve the waiting time, depending on how quickly you require your items to be delivered.

To allow for an earlier delivery utilizing expedited shipping, the shipping business adjusts the entire structure of its timetable. Sometimes a delivery that would normally take a week can be finished in just two or three days. But whether a journey may be completed in a single day depends on the distance.

Border checks are not required if your shipment moves within New Hampshire because it won't face any time-consuming obstacles.

The distance is an obvious factor; a journey from Los Angeles to Concord takes 7 to 9 days and can't be completed in 1 day. But a move from New York to Manchester or Philadelphia to Nashua takes 2 to 4 days, so a same-day move is possible with expedited shipping.
Should I choose New Hampshire, full-service movers or rent a truck and move?

Because a layperson cannot successfully relocate a home without help, the solution is fairly simple. Even if you rent a trailer and employ a driver, more workers will still be needed to put everything onto the carrier. This presents a dilemma because not even the actual packing method is mentioned.

Because packing possessions to prevent damage during long-distance travel can be time-consuming, it is preferable to hire full-service movers rather than handling everything yourself from start to finish.

Never be afraid to investigate companies before choosing one. Never pick a company purely on the basis of price; instead, consider the advantages and disadvantages, and see if the company has any prior experience carrying goods to the state.
What kind of liability coverage will be provided?

If you choose a shipping business carefully, you won't have to worry about your things being harmed during delivery. This is a result of the requirement that all DOT-approved professional transport businesses always maintain an insurance policy.

As long as you pack the things as directed, the carrier will pay for any damage that occurs to them while they are in the automobile. Both the client and the carrier value pre-trip inspections.

Expanded valuations and released value protection are the two types of standard insurance that are offered in New Hampshire. First, pay a tiny sum per pound based on the weight of your belongings.

The second option is preferred because it offers better returns than the first one's 60 cents per pound.