What's in this article?
Professional Moving Services: Nevada Long Distance Movers
A-1 Auto Transport is one of the top Las Vegas movers, offering high quality and reliable services for moving services in the area. We understand that there is no one size fits all approach to moving, so we tailor our services to meet your specific needs. From packing and loading to transport and unloading, A-1 Auto Transport has all your interstate or local moving needs covered. We are also experienced in handling moves to and from the Las Vegas Strip, making sure that all of your belongings arrive safely and on time.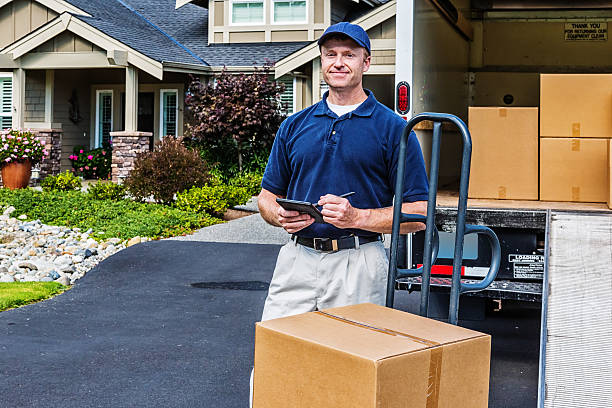 When it comes to international, interstate and local moves, A-1 Auto Transport is not only one of the best local moving companies in Nevada but we attend to international and interstate moving services. Our team has extensive experience with various types of moves, so we are confident that your move will go off without a hitch. From planning and organizing to executing the actual moving process, our team has all of your needs covered every step of the way.
Best Nevada Long Distance & Interstate Moving Companies
Moving can be a real chore in Nevada. Everything must be wrapped in newspapers, packed neatly into little boxes that have been procured from behind the local grocery store, and labeled with their contents. Then it all must be neatly packed into a rented moving truck, along with all the furniture that had to be twisted and wiggled out of too narrow doorways.
Likely, something will get broken or lost, walls will get destroyed, and at least one minor bruise or injury will be recorded. The whole thing can just be a mess. If you find yourself shuddering at the mere thought of it, you are not alone. That is why more and more people are turning to a professional moving company to help.
Tricks to Reduce Your Nevada Moving Services Estimate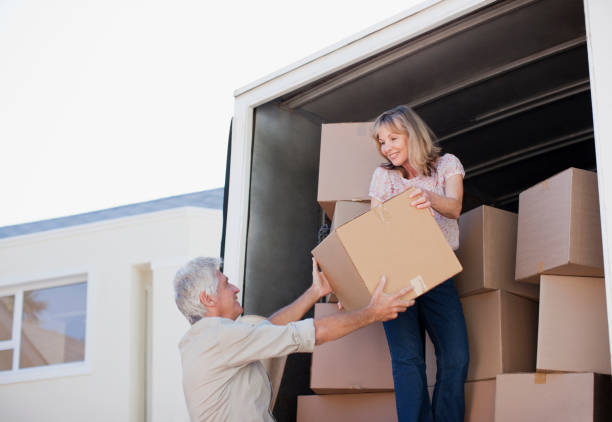 Pack and Unpack Yourself
One way to reduce your cost is to pack and unpack yourself. It may take a bit of extra effort but you can save money by doing the job yourself instead of using Nevada moving company.
Rent Your Own Moving Truck
You can rent a truck from local rental companies, saving you the expense of hiring movers with their own vehicle.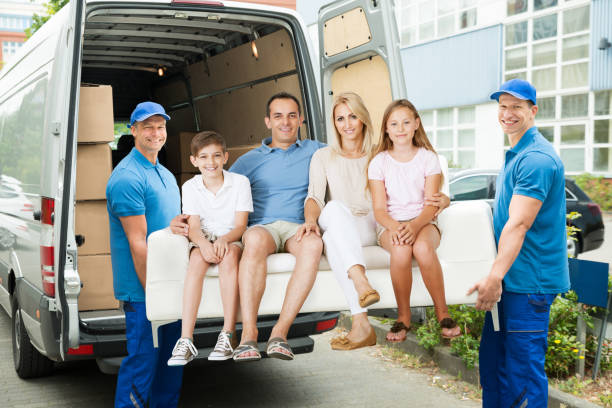 Shop Around for Quotes
Get a few moving companies to give you an estimate. This way, you can compare the different quotes and choose the one that best fits your budget.
Look for Discounts
Search online and in newspapers for any discounts that may be available when hiring a mover. You may also want to ask each company if they have any available.

Choose Your Move Date Wisely
If possible, try to move in our international van lines during the off-season when movers are not as busy and may offer lower rates.
Declutter Before Moving
Before you move, take time to go through your belongings and decide which items you can get rid of by donating or selling them. The less you move, the less money you will have to pay for the move and on packing supplies.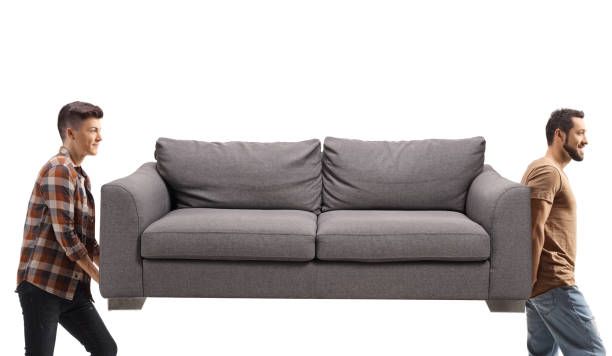 By carefully planning and following these tips, you can reduce your Nevada moving services estimate and make your move more affordable. A-1 Auto Transport is here to assist with all of your relocation needs and you'll experience same great customer service so contact us today for a free quote!
Cost & Time Examples For Interstate Moves
| To/From | Distance | 2BR | 4BR | Days |
| --- | --- | --- | --- | --- |
| Las Vegas to LA | 233 miles | $2,135- $2,652 | $4,098- $5,885 | 2-4 |
| Seattle to Las Vegas | 882 miles | $3,005- $3,784 | $5,954- $8,656 | 3-5 |
| Colorado to Nevada | 906 miles | $3,064- $3,862 | $6,078- $8,840 | 3-5 |
| Reno to Dallas | 1378 miles | $3,550- $4,494 | $7,117- $10,392 | 4-6 |
| Chicago to Reno | 1684 miles | $3,902- $4,953 | $7,873- $11,526 | 5-7 |
| Reno to Indianapolis | 1792 miles | $3,974- $5,047 | $8,022- $11,744 | 5-7 |
| Ohio to Nevada | 2036 miles | $4,304- $5,476 | $8,726- $12,796 | 6-8 |
| Las Vegas to Miami | 2176 miles | $4,406- $5,608 | $8,942- $13,117 | 6-8 |
| NY to Las Vegas | 2239 miles | $4,636- $5,913 | $9,460- $13,912 | 6-8 |
| Reno to Boston | 2521 miles | $4,878- $6,224 | $9,959- $14,643 | 7-9 |
*Prices and times are estimated. They can vary depending on the season and the contents of the home. Prices do not include packing.
Estimated Weight (based on home size):
1BR=2600 lbs - 3900 lbs
2BR=3900 lbs - 5200 lbs
3BR=6500 lbs - 9100 lbs
4BR=9100 lbs - 14300 lbs
5BR=11700 lbs - 19500 lbs
Out of State Movers Near Me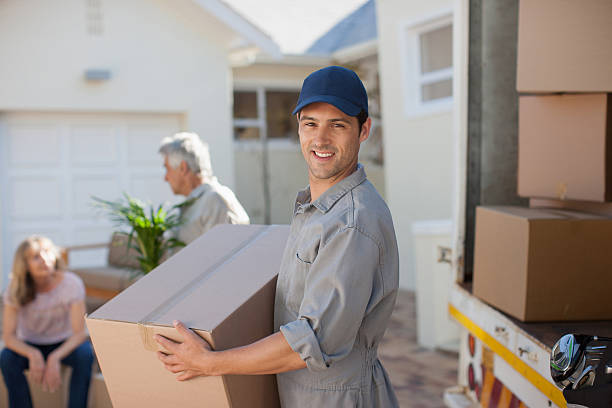 Cheap Movers Near Me
Looking for cheap long distance movers near you in Nevada? If you move from Mesquite to Cincinnati, Ohio or Las Vegas community it will take you 28-hours of drive time and over 1850-miles. That might be a lot of hours in a moving truck that you didn't quite think about when you accepted your new job. Never fear, the team at A1 Auto Transport can take the stress of that kind of move off the table. When you decide to work with local movers, interstate or international movers, you're working with a team of specialists and professional drivers who have all been in the industry for years.
We can typically offer some of the most affordable moving options and get your items to you faster than most commercial moving services. We encourage you to poke around our website to learn more about what we can move (it's just about anything) and also read our helpful information about planning your transport. Then, give us a call or connect with us online so we can learn more about your move and give you more information.
Choosing Your Nevada Long Distance Moving Company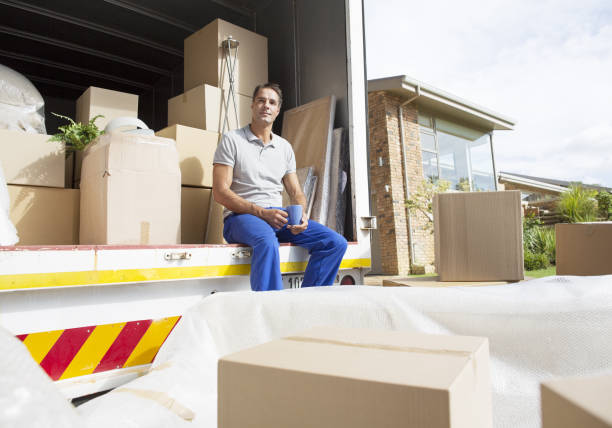 Take finding a good moving company seriously. You are entrusting the company with everything you own, so it is important to make sure you have thoroughly researched them. These tips will help you make a good decision.
DOT Registration: Interstate movers must be registered with the Federal Department of Transportation and have a U.S. DOT number.
Insurance: The law requires moving companies to insure only $0.60 per pound, but some will offer more comprehensive coverage like full replacement value or depreciated value. You will want to find out which your company has.
Level of experience: How many years has this company in business? Are they a reputable company with a long history or an unheard of fly by night operation? Find out before they drive away with your stuff.
Check the internet for reviews: You can use the internet to research a company's reputation on sites like Yelp. That can help you determine what kind of service you can expect.
Services offered: Besides loading boxes in a truck and transporting them to your new home, most moving companies will offer different services to make your move easier, from packing and unpacking, to transporting your car. Look into what services you would like, and find our how much extra they will cost.
Ease of Communication: Is this company easily reached in the event of an emergency? It is important to know that you will be able to get in touch with them if you need to. Local companies can sometimes be easier to reach, simply because they have an office you can go to.
A-1 Auto Transport can help you move your household goods nationwide. Call 888-241-3110 to get a free, no obligation to buy price quote on interstate moving services.

If you're looking for one of the best Nevada moving companies, A-1 Auto Transport is here to help. We can provide you with a variety of services, from packing and loading to transport and unloading, so you can have peace of mind that your belongings will arrive safely at their destination. Plus, we are licensed and insured for Nevada moves, giving our customers the protection they need when they trust us with their valuable possessions.
Benefits of Choosing A-1 Auto Transport for Your Nevada Moving Services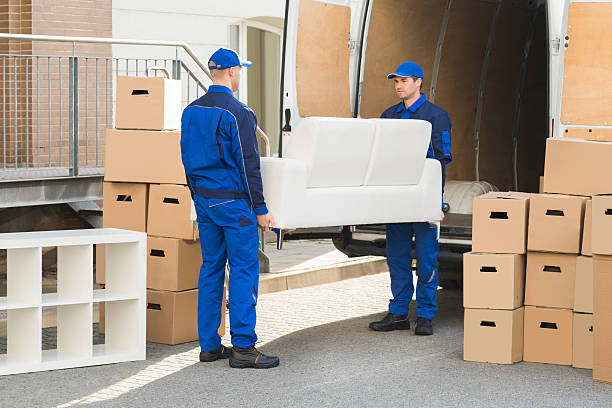 At A-1 Auto Transport, we strive to provide the best possible service to our customers when they need movers in Nevada. We understand how important it is for your items to arrive safely and on time, so our team of professional movers will take special care to ensure everything is handled properly. With a wide range of services and competitive rates, we are perfect for any size move.
Here are 6 advantages of choosing A-1 Auto Transport for your Nevada moving services:
We Offer Comprehensive Services
Our full-service movers can handle all aspects of your local move, including packing and unpacking, loading and unloading the truck, and rearranging furniture.
We Have Highly Experienced Drivers
Our drivers are highly experienced in moving and know how to navigate any terrain or road situation. They also have the necessary experience and well North American van lines to ensure your items are packed and loaded properly onto the truck for safe transport.
We Are Fully Insured and Bonded
A-1 Auto Transport is fully insured and bonded so you can rest assured your items are safe during their journey.
We Provide Affordable Moving Rates
We offer competitive rates that make it easy on your pocketbook to get the job done right.
We Make Moving Stress-free
Our team of experienced movers will make your move stress-free by taking care of everything for you. We want to make sure your items are moved safely and without any complications.
We Offer Packing Services
Our team can provide packing services if you need it, so you don't have to worry about doing the work yourself. Plus, we can also provide you with the necessary materials for packing, such as boxes and packing tape.
If you are looking for professional movers in Nevada, contact A-1 Auto Transport today. We have the experience and knowledge to make sure your move is successful and stress-free!
Our Moving Services
Full service packing and unpacking, including packing materials
Door to door moving
Commercial and office relocations
Residential apartment and house moving
Military relocations
State to state, coast to coast, local and long distance moving
Heavy and specialized furniture moving. Piano moving, pool table moving, etc.
Auto transport services (Vehicle Relocations)
How Much Will It Cost To Hire My Nevada Long Distance Movers?
Your costs can vary due to your specific needs. Be sure to get a few different quotes to compare. Most companies will offer a free estimate if you call them.
Handling a Mover's Contract
Double check the addresses listed on the contract. You wouldn't want your belongings lost because the address was incorrect.
Check to make sure you are covered in the event that something is damaged in the move. Will company cover replacement costs, the depreciated value of the item or only the minimum $0.60 per pound they are required to cover?
Any additional charges or services should be noted on the contract clearly.

Helpful Hints
Label your boxes and leave them in the rooms they were packed in. Never stack the boxes in one place
Transport any jewelry and other valuable belongings yourself.
Request a copy of the mover's inventory list. Check the condition of the items noted on it. If you have any disagreements, be sure to bring it up with the company.
Check to see if your homeowner's insurance policy covers items damaged during a move.
International Moving Services in Nevada
Moving internationally isn't necessarily a difficult process. Movers can take care of the task in your stead. They can even pack/unpack your belongings. The price can be adjusted depending on what you want.
Moving on your own or with the help of friends can be cheaper, but it will take significantly longer. You'll have to pick everything up, pack it, etc. Our company offers moving and packing services at great prices. If you'd like our help, call today.
Factors That Determine the Estimates of Nevada Moving Services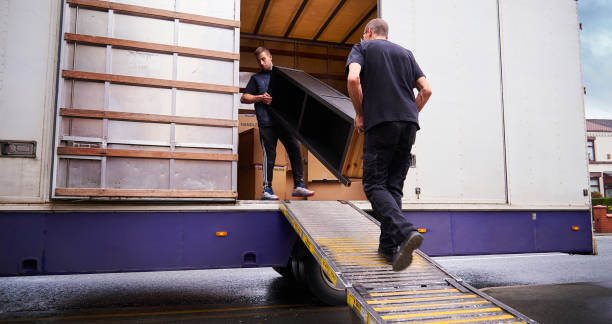 Density
How densely populated the area is can affect the amount of time it takes for a mover to get to you. If the area is more densely populated, the mover may need to factor in extra travel time.
Distance
The distance from your current location and where you are moving will also determine how much it costs for Nevada moving services. The further away you are, the more you can expect to pay.
Weight/Size
The amount of items you need to move will also affect the cost. If there are more items, it will require more time and effort for the mover to transport them.
Seasonal Fares
Moving during peak season may increase your costs as it is a busier time for movers. The summer season is usually the busiest, and you can expect to pay more if you choose to move during this time of year.
Accessibility
The difficulty in accessing a destination.
Mode of Transport
Which transport mode you choose, road, rail, air or sea.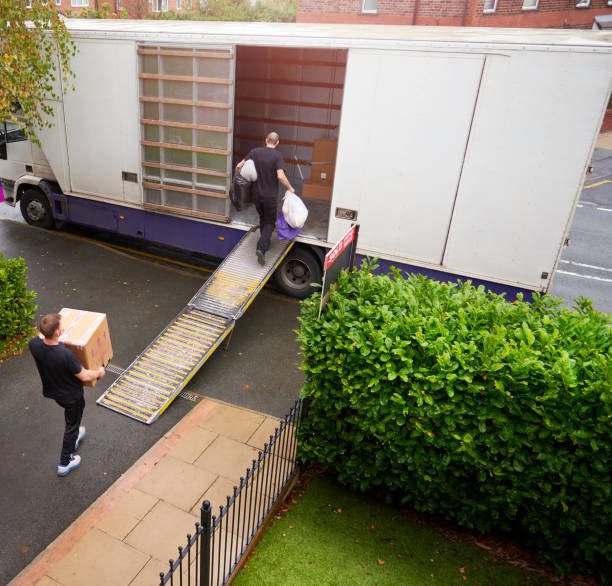 Additional Services
If you require any additional services such as packing or storage, these will add extra costs to your quote. It's important to factor this into your budget when you are considering Nevada moving services.
Insurance Coverage
The amount of insurance coverage you choose to take on your move.
Special Items
If any unusual items such as pianos or antiques need to be moved then this could also factor into the quote.
Nevada Cross Country Movers for Hire
North Las Vegas
7632 W Post Rd.
Las Vegas, NV 89113
(702) 889-6683
Triple 7 Movers
2917 Brookspark Dr.
North Las Vegas, NV 89030
(702) 685-6888
Puliz Moving & Storage
1095 Standard St.
Reno, NV 89506
(775) 322-7029
Nevada Storage Facility Directory
Dollar Self Storage- Henderson, NV
1475 American Pacific Dr.
Henderson, NV 89074
(702) 869-6618
Pyramid Self Storage
1070 Roberts Ln.
Sparks, NV 89431
(888) 878-6731
iStorage 50 East
3579 US-50 Suite B.
Carson City, NV 89701
(775) 883-2010
Frequently Asked Questions
Who regulates moving companies in Nevada?

In Nevada, transport companies that move goods are regulated and must hold a Public Convenience and Necessity Certificate. In addition, to move people throughout the state of Nevada, the moving company must be licensed to serve all counties.  To be a licensed mover, they must have a CPCN# on their vehicles.

Go to the Nevada Transportation Authority to determine if the moving company of your choice has a CPCN#, Nevada Transportation Authority.
How do I find the best moving companies in Nevada?

There are a few factors to consider when selecting the moving company that's right for you:
Get recommendations from the people you trust most.
Look for good reviews online
A successful track record
Insurance and licensing
Transparent rates – easy to understand
They can address your individual needs
Make sure they're legitimate – not fraudulent!

They have an active license
They have a physical address (not a P.O.)
*NOTE – the Federal Motor Carry Safety Administration (FMCSA) has more tips.
How do I estimate my move cost in Nevada?

The cost of your move will determine how you approach the entire situation.  You can get a free cost estimate from pre-screened moving companies.
How do I file a complaint against a moving company in Nevada?

If you experience trouble with your mover, you can file a complaint with FMCSA or go to the Better Business Bureau (BBB).
How much do Nevada movers cost?

In general, estimating the cost of transporting household goods can be challenging in any state because prices change over time and by area. If we used the customary fees, the client would either pay a predetermined amount or be charged per mile.

By estimating how much you'll be charged for the distance the truck drives, the per-mile factor can be changed by taking fuel prices into consideration. Some businesses offer hourly prices for shorter distances.

Although the national average ranges from $800 to $2500, pinpointing a precise figure is difficult because of how frequently it may alter depending on a number of factors.

According to most estimates, relocating a typical shipment to Reno from Boston would cost around $6,000 to $14,500. This range is for the same distance, but the difference comes in the size of the house, whether it's a 2-bedroom or 4-bedroom one.
How are Nevada shipping costs calculated?

When determining cargo pricing, all transportation companies must consider the same variables. The distance between your pick-up and drop-off sites is the first and most important consideration. Regardless matter whether your business charges by the mile, the hour or a set rate, the greater the distance, the more you'll spend.

How much fuel the truck will need while it is going is another crucial factor to take into account, especially given the impact of external factors like weather and traffic. Weight is also important because it's difficult to generalize about home goods.

The weight-related cost of moving is influenced by the weight of a two- or a three-bedroom house, which weighs about 7,500 pounds. This number may change depending on how many things you keep in your home.

You'll have to pay a higher price during busier months because there are more logistical issues the company has to handle.
Why should I work with local Nevada moving companies?

Your first priority when selecting a moving company for your things may be to partner with a sizable organization that handles international shipping. But remember that bigger isn't always better, especially when it comes to household items.

Imagine having to move your belongings within Nevada. The best choice is to hire a local moving company. Look for a company that is based there or has prior experience delivering to the state, even if your items are coming from a more distant location.

This is basically because of the fact that a local business is more familiar with local regulations, whether they deal with the classification of weights or the obtaining of permits.

The employees are skilled in dealing with port concerns as well as other smaller details like registrations. Having someone who knows the ins and outs is a good assurance that will help the entire process move more smoothly.
I need help with an office move. Should I hire Nevada commercial moving companies, or will any moving company work?

A commercial moving company from Nevada is the ideal option if you need a trustworthy shipping business to help you with an office move. This is because, as was already discussed, it is best to work with a company that is accustomed to the area you will be moving to.

Everything must be meticulously packaged and loaded when moving an office because the individual in charge also needs to answer to their employers. Once you've made the appropriate choice, you can unwind rather than worry about the process.

It is good if the other party is familiar with the location while you are organizing with the movers because they will be able to fill in any gaps. This is especially important if you're the coordinator for the move since you'll have a harder time dealing with an unfamiliar environment.
How long does it take Nevada long-distance movers to move my stuff?

It is impossible to give a precise response because so many variables influence long-distance travel. First, the trip will be longer even if the pick-up and drop-off locations are both in Nevada due to the distance involved.

The weather has a more significant impact than you might think because it can cause delays. Also, think about local holidays. Even while the organization takes these into account, developing a path that avoids them takes time.

But there are other elements at play as well. Remember that the roads leading to Nevada also matter, depending on how well they're built. Bad roads will take longer to navigate than usual (unless you have to use air transportation owing to urgency).
What are the dangers of hiring cheap Nevada movers?

It is never a good idea to hire cheap movers because they could have more consequences than you know. It is essential to confirm the company's authenticity because, if you are negligent, you risk losing everything without having a legal basis to fight for it.

You can compare a company's prices after confirming that it is registered. Never go with inexpensive movers because you'll find that occasionally their costs are comparable despite the fact that different respected organizations have advantages.

This is so that, assuming that the resources are equivalent, the parameters used to determine the delivery's final cost are always the same. Therefore, if a moving business is cheap, the cost is compromised.

It is simple to find out if a business has a licence. All you will need to do is visit the state's official website, which has a list of all legitimate movers working in Nevada.
What are flat-rate moving companies?

After hourly and per-mile payment models, flat rates are the third most popular payment structure used by transportation companies. When employing this strategy, you must be cautious when selecting a company.

When providing you with a price quote, a corporation takes into account several unique criteria, such as all related costs. This includes all the practical factors that affect the driver's route, such as labour expenses, fuel prices, tolls, and other levies.

Even if it is a smart choice for shorter lengths, it may be disastrous for longer ones because the company would also have to take into account any unforeseen events at its end. As a result, the price would be higher than it would have been if you had used another model.

The set price is a good idea since it's easier to work it into your budget, so it's a great option for a short-distance move.
Are same-day moves possible?

Only the locations of your pick-up and drop-off points are important. Shipping companies offer a more expensive fast shipment option. You can even reduce the waiting time in half, depending on how quickly you need your items delivered.

The shipping business modifies its timetable to allow an earlier arrival utilizing expedited shipping. Sometimes delivery might be completed in just two or three days, which would normally take a week. The length of the voyage, however, will determine if it can be completed in a single day.

If your shipment moves within Nevada, it won't encounter any time-consuming obstacles. Thus border checks are not required. A same-day move is possible if the distance is great enough that the standard quote would not need many days.

For example, it's not possible to go from Boston to Reno since the journey usually takes 7 to 9 days. But it's possible if the trip is from Los Angeles to Las Vegas.
Should I choose Nevada full-service movers or rent a truck and move it myself?

In actuality, a layperson cannot relocate a home without assistance. Thus the solution is really simple. Even if you rent a trailer and employ a driver, you'll still need more workers to load everything onto the carrier. Problematic here is that not even the packing process itself is mentioned.

Full-service movers are a better choice than handling everything yourself from beginning to end because it may take some time to pack possessions while assuring no damage during long-distance travel.

Never be reluctant to research companies before choosing one. Never pick a business based just on price; consider the advantages and disadvantages as well as whether the business has any prior experience carrying goods to the state.
What kind of liability coverage will be provided?

If you exercise caution while selecting a shipping firm, you won't have to worry about your things being harmed during delivery. This is because any professional transport firm that has received DOT approval must always maintain an insurance policy.

This means that the carrier will pay for any damage that occurs while the products are in the truck as long as you pack them in accordance with the guidelines. Both the client and the carrier value the pre-travel examination.

The two sorts of common insurance that are offered in Nevada have released value protection and full value protection. The first pay a modest sum for each pound of your belongings and is dependent on weight.

The second option is recommended because it offers to either repair the item, replace it with a similar item or offer monetary compensation.