What's in this article?
Professional Moving Services: Missouri Long Distance Movers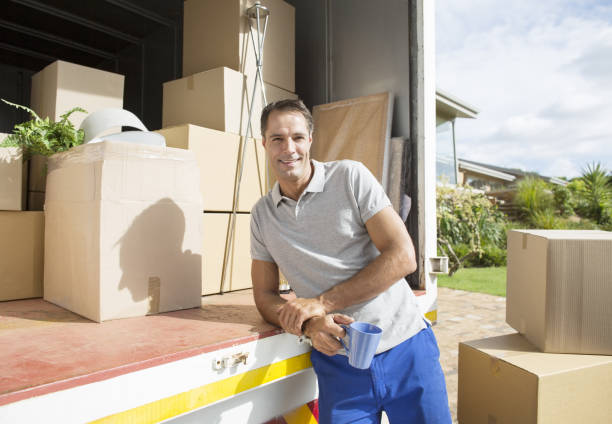 A-1 Auto Transport is one of the best Missouri moving companies in the business. With decades of experience, our team of professional movers is dedicated to providing exceptional customer service and quality services to our clients. We offer local, long distance, international, and corporate relocation services to meet your needs. No matter where you are going or what your budget is, we will get you there safely and on time.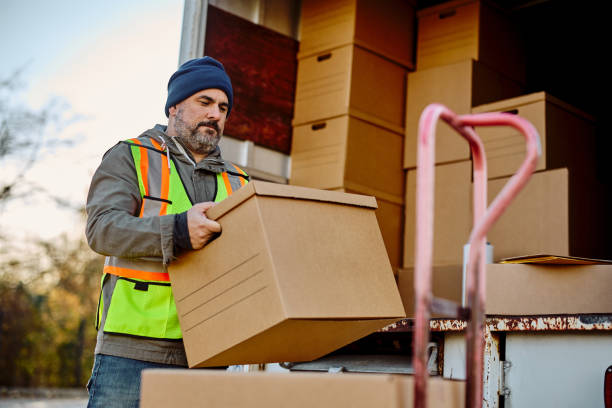 At A-1 Auto Transport, we are proud to be an accredited business with the Better Business Bureau. We take pride in always providing our customers with honest and transparent services. Our team of local movers will ensure that all of your belongings are safely packed and loaded so that they arrive at their destination undamaged. We also offer full-service international van lines in order to make sure that your move goes as smoothly as possible no matter where you are relocating.
Best Missouri Long Distance & Interstate Moving Companies
It makes no difference if you are going across the country or across the state, moving can be a difficult thing to do. There are always so many things to do, and it never seems like there is enough time to do it all. There are utility companies to call, records to get, packing and sorting, and that doesn't even cover the actual hard work. It is nearly impossible to do it yourself, so you have to convince your friends to help you.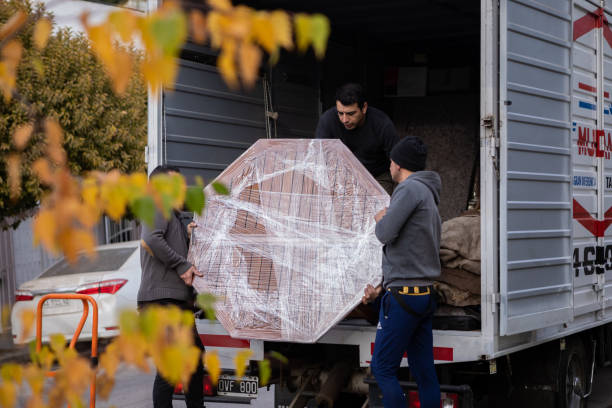 You either have to rent a big van, or borrow a truck from someone and no matter what you do it never seems to be big enough to fit everything. It is enough to make anyone pull out their hair. Before you go bald, you could try hiring an experienced Missouri moving company to do the heavy lifting for you. You won't even have to bribe your friends with cold pizza and warm soda.
Why You Should Choose A-1 Auto Transport as Your Missouri Movers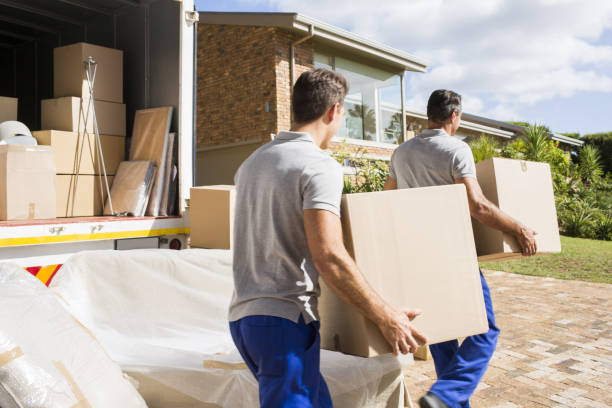 Are you looking for reliable and efficient options for your Missouri moving needs? A-1 Auto Transport is one of the most trusted names in the auto transport industry. With decades of experience, we have built a reputation as being one of the best Kansas city movers in the state. Here are 7 reasons why you should choose us for your Missouri moving needs:
We Offer Comprehensive Services
At A-1 Auto Transport, we offer comprehensive services to meet all of your moving needs. From long distance moving services to packing and loading supplies, we have the resources to handle virtually any size or type of move. We also provide secure storage solutions for long-distance moves or extended trips.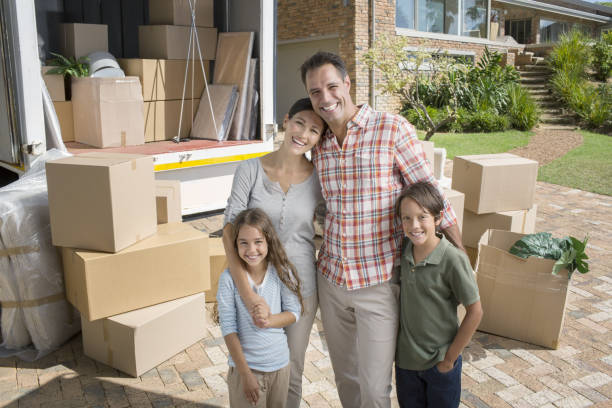 We Have Highly Experienced Drivers
Our drivers are highly experienced professionals who have been trained in safety and security procedures. This ensures that your belongings will be handled with care while they are on the road. Plus, our drivers know the best routes around Missouri to get your items delivered quickly and safely.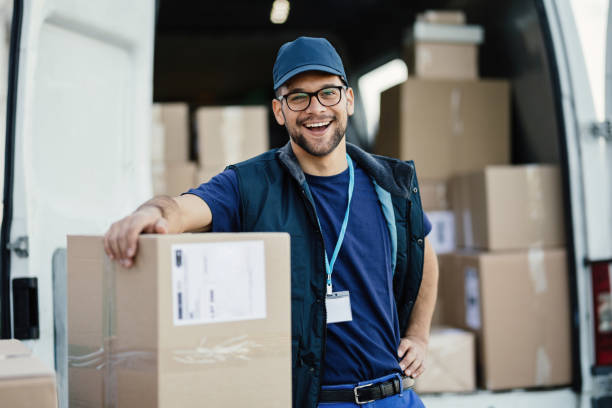 We Offer Packing Services
Our packing services are designed to make moving easier and more efficient. We have the necessary supplies and equipment to pack your items securely for a long-distance move or a local relocation. We also offer unpacking services for those who need extra help with organizing their new home.
We Are Fully Insured and Bonded
At A-1 Auto Transport, we are fully insured and bonded to protect your items in case of an accident or other damages. We also carry the necessary licenses and permits to operate legally within the state of Missouri.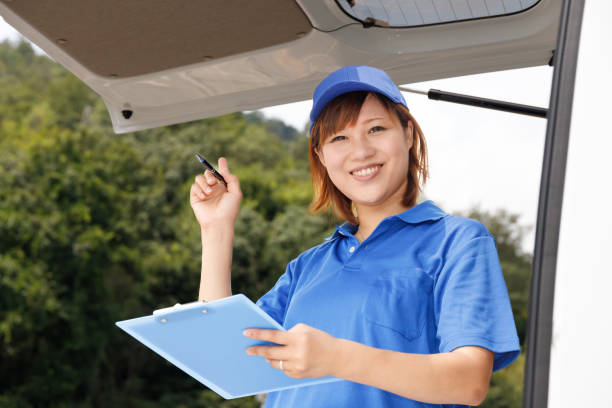 We Provide Affordable Moving Rates
Our rates are highly competitive and affordable compared to other moving companies in the state. We understand that moving can be expensive, and we strive to provide you with cost-effective solutions for your needs.
Our Moving Company Make Moving Stress-free
Our team of experienced professionals will make sure that your move is as stress-free as possible. We'll handle all of the details for you, from packing to loading and unloading, so you can focus on other important tasks.
We Provide Excellent Customer Service
Our customer service team is available 24/7 to answer any questions or concerns you may have about your move. We also offer free estimates for all of our services, so you know exactly what to expect before making a commitment.
When you're ready to make your move, turn to A-1 Auto Transport for reliable and efficient solutions. With our comprehensive services and experienced professionals, we guarantee an easy and stress-free experience every time. Contact us today to learn more about how we can help with your Missouri moving needs!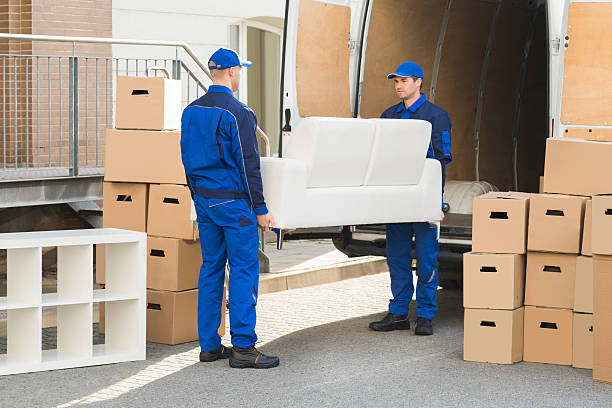 Cost & Time Examples For Interstate Moves
| To/From | Distance | 2BR | 4BR | Days |
| --- | --- | --- | --- | --- |
| St Louis to Indianapolis | 246 miles | $2,106- $2,614 | $4,031- $5,780 | 2-4 |
| Memphis to Kansas | 401 miles | $2,400- $2,996 | $4,661- $6,726 | 2-4 |
| Kansas to Chicago | 422 miles | $2,412- $3,012 | $4,689- $6,770 | 2-4 |
| St Louis to Denver | 797 miles | $2,871- $3,610 | $5,668- $8,230 | 3-5 |
| Georgia to Missouri | 932 miles | $3,050- $3,842 | $6,045- $8,788 | 3-5 |
| Miami to St Louis | 1069 miles | $3,222- $4,067 | $6,416- $9,346 | 4-6 |
| New York to Kansas | 1101 miles | $3,452- $4,370 | $6,932- $10,137 | 4-6 |
| Missouri to Arizona | 1256 miles | $3,414- $4,316 | $6,820- $9,944 | 4-6 |
| Seattle to Kansas | 1519 miles | $3,777- $4,790 | $7,604- $11,122 | 5-7 |
| St Louis to LA | 1601 miles | $3,897- $4,946 | $7,862- $11,508 | 5-7 |
*Prices and times are estimated. They can vary depending on the season and the contents of the home. Prices do not include packing.
Estimated Weight (based on home size):
1BR=2600 lbs - 3900 lbs
2BR=3900 lbs - 5200 lbs
3BR=6500 lbs - 9100 lbs
4BR=9100 lbs - 14300 lbs
5BR=11700 lbs - 19500 lbs
Out of State Movers Near Me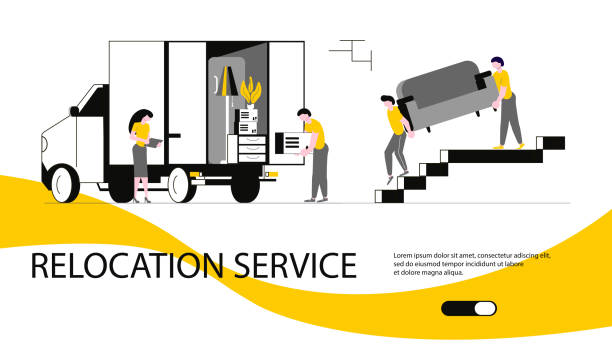 Cheap Movers Near Me
Looking for cheap long distance movers near you in Missouri? If you find yourself frustrated over finding the right moving scenario, you can stop your search now. A1 Auto Transport helps customers move just about anything they need us to, all in the shortest time possible anywhere in the U.S. Leaving the bustling town of St. Louis for a remote area in rural Nevada? We can get you there.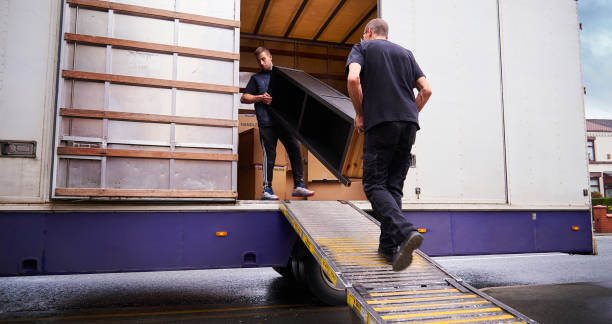 Our process is simple. We will want to know how many bedrooms/rooms of belongings you need to move, any unique items that will be going with you (such as a piano), when you want to move, and where we need to take it. After we have these details, we can get you a quote and start your moving process. We are happy to manage your move from start to finish so you can concentrate on all the little tasks that have to get done before you leave and arrive at your new place. Head to A1 Auto Transport to compare long distance movers with trucks in your area right now.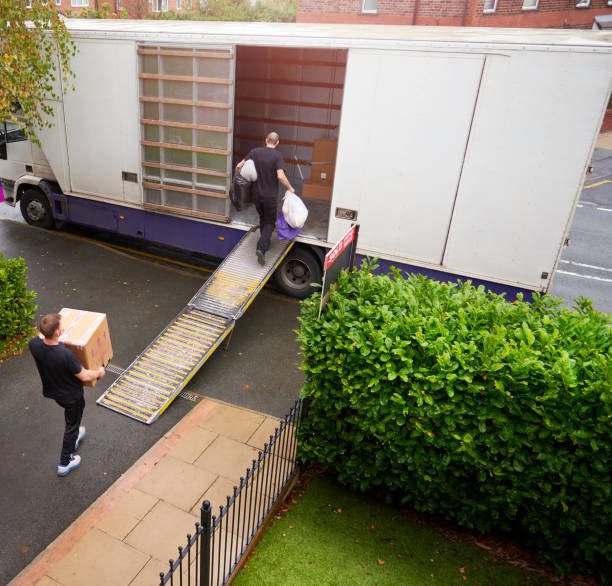 Choosing Your Missouri Long Distance Movers
Choosing a moving company doesn't have to be difficult. Just be sure to ask a few questions and do a little research before you sign on the dotted line.
Check the company's reputation online: Sites like Yelp or Google reviews can be incredibly valuable when looking for a moving company. Look for reviews where an issue occurred and how the company handled it to get an idea of what you can expect if something were to go wrong.
Years in the business: Make sure the company doing your move has an established business history, that way you know you are dealing with a reputable and trustworthy group of professionals.
Registered with the DOT: Interstate movers must be registered with the Federal government and have a U.S. DOT number.
How much insurance does the company provide: Some moving companies insure your belongings for the full replacement value or their depreciated value, but the law only requires moving companies to insure only $0.60 per pound.
Additional services available: There are a whole host of services that moving companies can provide. You should see what types of services the company you have chosen will provide and how much extra it will call.
Availability: Can you get a hold of the movers in the event of an emergency? It is important to know before moving day.
A-1 Auto Transport can help you move your household goods nationwide. Call 888-241-3110 to get a free, no obligation to buy price quote on interstate moving services.
Our Moving Services
Full service packing and unpacking, including packing materials
Door to door moving
Commercial and office relocations
Residential apartment and house moving
Military relocations
State to state, coast to coast, local and long distance moving
Heavy and custom furniture moving including piano moving, pool table moving, etc.
How Much Will It Cost To Hire My Missouri Long Distance Movers?
A lot of different things can affect the total cost of working with a moving company. Obviously, the distance and amount of stuff you are moving will be the largest factor, but things like fuel surcharges and moving during a peak season can all bump your bill up. You should get a few different quotes to compare. Most companies will offer a free estimate if you call them.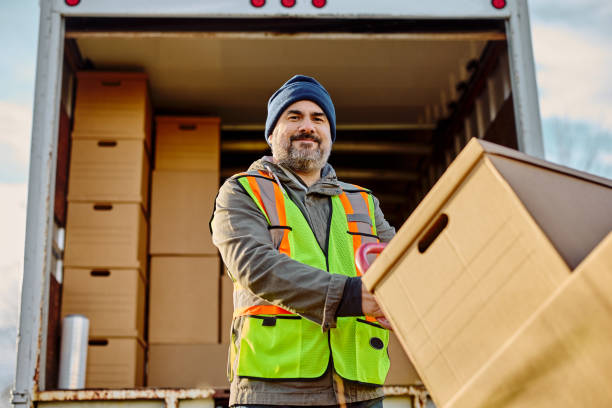 Before Signing a Contract with the Movers
All the services you have requested should be clearly listed on the contract along with any additional charges.
Make sure all of the information on your agreement is correct including all contact information and the addresses of both the house you are moving to and the one you are moving from.
Make sure you know how much will be covered in the event of damages.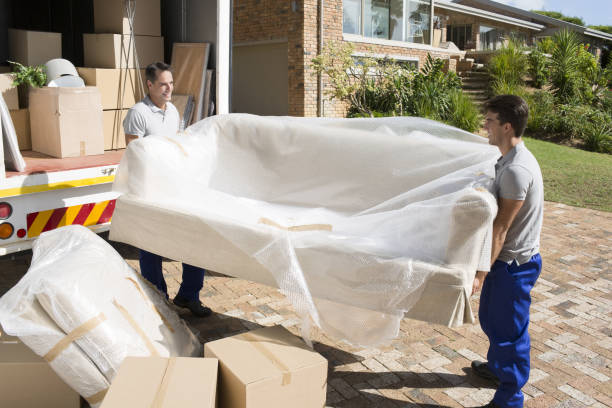 Things to Do...
Label your boxes and leave them in the rooms they were packed in. Never stack the boxes in one place
Keep valuable items like jewelry with you instead of having the movers transport it.
Ask for a copy of the packing list for your records. The condition if your belongings should be listed, check for any discrepancies.
Some homeowner's insurance policies cover damages during a move. Most movers with a dependable reputation will provide insurance coverage.
International Moving Services in Missouri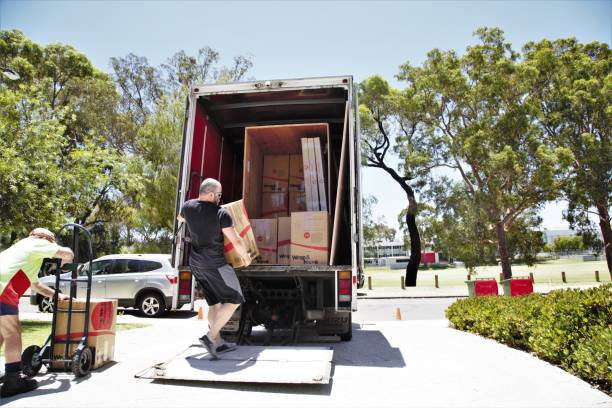 If you're going abroad, not on vacation but for work, you may need help moving your things. Especially if you're busy with business, our assistance can be invaluable.
We'll take care of every aspect of the move, so you won't have to. To reduce your expenditure, you can get rid of anything you no longer need prior to the moving date. Not only does the amount and weight of your belongings influence the price, but it influences packing and loading costs too.
The more items we have to pack and load in our truck, the more hours will accumulate. The payment for this type of work is calculated by the hour.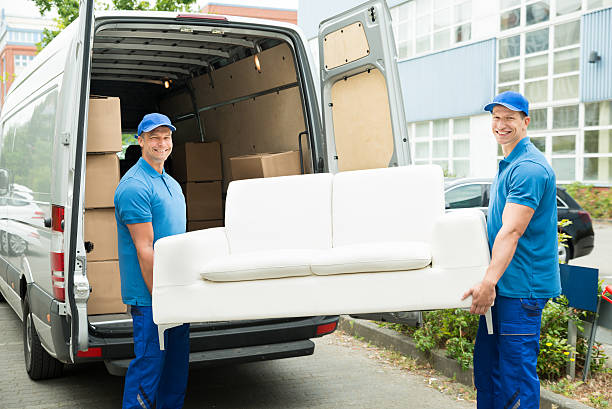 Missouri Cross Country Movers for Hire
Always Helpful Movers
Lee's Summit, MO
(816) 287-1036
Metro Wide Movers
917 NW Jefferson St.
Blue Springs, MO 64015
(816) 350-2000
McGuire Moving and Storage
8645 S Broadway St.
Louis, MO 63111
(314) 241-0600
Missouri Storage Facility Directory
Eastway Storage Center
3156 E Division St.
Springfield, MO 65802
(417) 238-0954
A Storage Inn- Fenton
1166 Gravois Rd.
Fenton, MO 63026
(636) 492-1799
Frequently Asked Questions
What kind of liability coverage will be provided?

You won't have to be frazzled about your things becoming damaged during delivery as long as you properly select a shipping business. The reason for this is that it's crucial to consistently verify the insurance status of any DOT-recognized professional transport company.

Moreover, it's advised to take photos because the pre-trip examination is essential for bolstering your legal defense in the event that something is lost or damaged while traveling. If not, things become complicated because there may not be any supporting evidence. You will have an inventory list, at the very least, along with the movers.

Missouri offers a minimal amount of liability insurance in the event that household belongings are damaged during a move, but you can also purchase more protection. If your job necessitates relocating, it can be a wise decision.
Should I choose Missouri full-service movers or rent a truck and move myself?

Finding the solution is rather easy. Untrained people cannot move a household independently. You will still need extra help to load the trailer into the carrier, even if you rent one and hire a driver. Here, not even the packing process is mentioned.

In order to save time and minimize damage to belongings during long-distance travel, hiring Missouri full-service movers is preferable to handling every aspect of the move yourself.

Make sure to research a firm before choosing it. Never choose a company just on the basis of price; instead, weigh the pros and cons and find out if the business has any prior experience transporting items to the state.
Are same-day moves possible?

Expedited shipping is offered by shipping firms, although it is more expensive. You may be able to dramatically reduce the wait time, depending on how much money you have available.

The cost will be greater because the company has prioritized you above other orders, but it is feasible to complete a delivery that would have taken a week in just two or three days. But whether the trip can be completed in a single day depends on the distance.

It should go without saying that the trip couldn't be finished in a single day since it generally takes 5 to 7 days to get from Los Angeles to St. Louis. However, it is possible to go from Indianapolis to St. Louis or Kansas to Memphis, as the journey typically takes 2 to 4 days.
What are flat-rate moving companies?

Flat rates are the third most frequent payment structure used by transportation businesses after the per-mile and hourly payment models. You must use caution while picking a company using this method.

When a business estimates a price, there are particular factors they take into account, including all charges. The entire logistical procedure that determines the driver's route, together with labor costs, fuel costs, tolls for using the car, and other expenditures, are included in this.

Although it is a wise decision for shorter lengths, choosing it for longer ones may be devastating because the corporation would also have to account for any unanticipated events at its end. However, a flat charge also provides you with a reliable figure, something even a quote cannot.
What are the dangers of hiring cheap Missouri movers?

It is never a smart idea to hire cheap movers because it could result in more serious problems than you could ever think. It is only necessary to confirm the legality of the corporation since, if you are careless, you could lose all you own without having any legal grounds to fight for them.

After confirming that a business is registered, you can compare its prices. Never use a cheap moving company in Missouri. Despite the fact that each reputable firm has particular advantages, you'll discover that their prices are typically equivalent.

This is major because of the fact that if the resources are equivalent, the parameters considered for establishing the ultimate delivery cost are always the same. Therefore, if a moving company promises an especially low price, something is being cut.

This could be safety regulations, insurance, or packaging. Some companies might hire inexperienced personnel to cut back on labor costs, which is why you have to be careful when making your choice.
How long does it take Missouri long-distance movers to move my stuff?

It is impossible to give a firm response because of the wide range of variables that influence long-distance travel. The first is the distance between the pick-up and drop-off locations; even though both are in Missouri, this will add time to the trip.

Factors like the weather have a bigger impact than you might think because they could cause delays. Take into account local holidays as well. Even while the organization takes these into account, it still takes time to arrange a route around them.

But there are other elements at play as well. Due to border inspections, a delivery further inside the state may be quicker than one closer to the recipient, but it necessitates driving across many states. A firm that you engage will provide you with a quote that includes
I need help with an office move. Should I hire Missouri commercial moving companies, or will any moving company work?

If you're seeking a reliable shipping company to assist you with an office move, a commercial moving company from Missouri is your best choice. This is due to the fact that, as was previously mentioned, it is imperative that you work with a business that is informed about the location to which you will be relocating.

Everything needs to be securely wrapped and loaded because there will be a lot of items to move during an office move and the person in charge also has to answer to their employers. If you make sensible business decisions, you can unwind.

It's ideal if the other party is local when arranging with the movers if you aren't, as they can cover for any mistakes you could make. Having a reliable coordinator is also a big help, as he can fill in for any gaps on your end and make sure the process goes smoothly.
Why should I work with local Missouri moving companies?

 Your main consideration when choosing a moving company for your belongings should be to go with a substantial company that handles international shipments. But bear in mind that, especially when it comes to domestic goods, bigger isn't always better.

Imagine you had to relocate your possessions within Missouri. The best option is to use a neighborhood moving business. Even if your things are coming from a more distant state, look for a company that is based in Missouri or has prior experience delivering to the state.

This is mostly because of the fact that a local company is more familiar with regional legislation, whether they pertain to weight classification or the acquisition of permits. The staff members will be knowledgeable about the area and capable of helping you settle in or answer any questions you might have.
How are Missouri shipping costs calculated?

All shipping companies must factor in the same factors when evaluating cargo expenses. The first and most important factor is how far apart your pick-up and drop-off locations are from each other. Regardless of whether your company bills by the mile, the hour, or a predetermined rate, your expenses will increase as the distance increases.

The amount of fuel the vehicle needs while it is moving is another important consideration, taking weather and traffic patterns into account. Furthermore, it is difficult to generalize household products, so weight is crucial. A typical two or three-bedroom house weighs around 7,500 pounds and the price of interstate transportation changes with weight.

Due to the more challenging logistics during the peak months, you will pay more. How much packing you need done also impacts the price. If we take a 2-bedroom house, the average weight is easily calculated. But the actual number depends on how many items you have in your home.

This is one reason it's best to thoroughly clean before a move and get rid of anything you don't need or haven't used for a while. You'll only have to pay extra for things you don't use.
How much do Missouri movers cost?

It is impossible to provide an exact cost for your delivery because the final price depends on a number of factors, including the particulars of your order. You could, however, get a general idea if you looked at the typical rates in Missouri.

As an illustration, despite the fact that the national average for a typical delivery is between $800 and $2,500, the price within a state may differ significantly because there are simply too many dynamic factors for a business to consider.

Generally speaking, prices in Missouri range from $40 to $110 per hour, largely depending on the distance. Los Angeles is quite far from St. Louis, Missouri, if we compare the two cities. Transporting a two-bedroom house will run you roughly $5,000, while a bigger property may run you up to $11,000.