What's in this article?
Professional Moving Services: Minnesota Long Distance Movers
Best Minnesota Long Distance & Interstate Moving Companies
Is there anything more frustrating than relocation? It is almost always a nightmare. Not only do you have to remember to transfer medical and school records, turn off the utilities, leave a forwarding address with the post office and all the other things that go into living in a new place, you also have to actually haul all of your stuff from one house to another.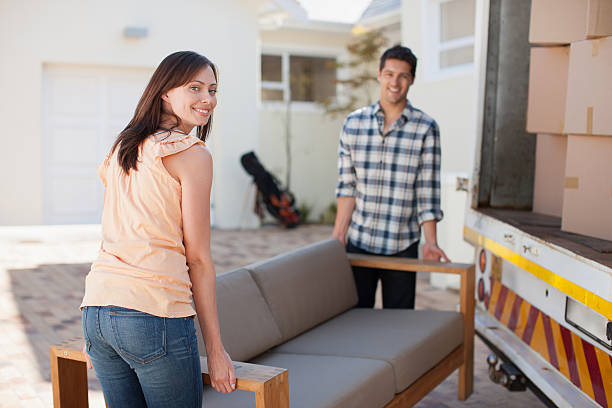 It can be a ton of work, and all but impossible to do by yourself. You can try and ask your friends to help you, but it always seems that they conveniently have something else to do. Don't worry. You don't have to do it alone. You could hire a professional moving company to help you.
Whether it is across the country or across town, hiring a moving company can take a lot of stress out of the process (but you will still have to remember to call the utility companies on your own!)
You Need Movers in Minnesota? Contact A-1 Auto Transport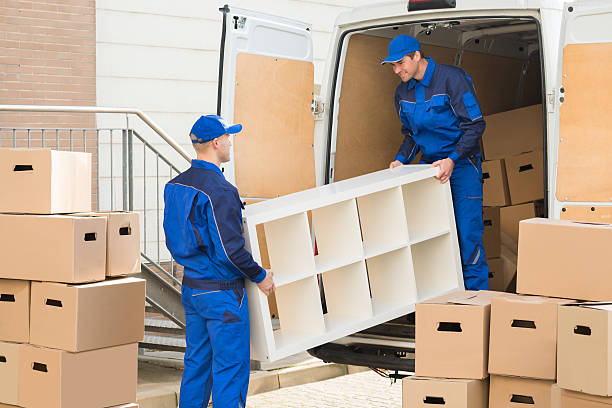 A-1 Auto Transport is the most trusted name in the moving industry for dependable moving services. We have a team of experienced and reliable movers who can handle all your relocation needs with ease and efficiency. Whether you're relocating across town or across the state, we have the skills and expertise to make sure that even your cross country move goes smoothly.
Our team of movers can provide assistance with packing, loading, unloading and delivery to get you settled in your new location quickly. We also offer a wide range of services such as storage solutions, furniture assembly and disassembly, and specialty items moving among other options.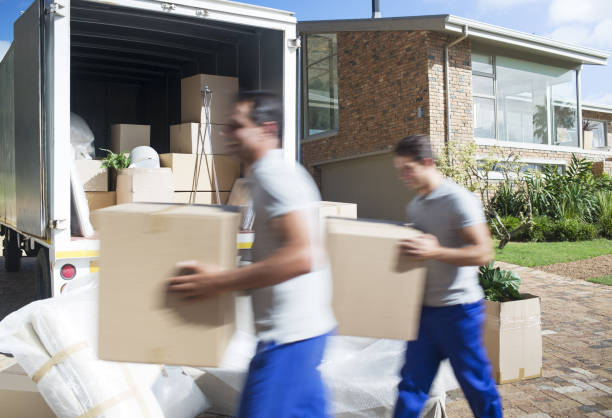 No matter the size or scope of your move, we have the resources to get the job done right. Rely on A-1 Auto Transport, a locally owned moving business for your move in Minnesota and we guarantee you a hassle-free experience! Contact us today to learn more about our services and how we can make your move easy.
Cost & Time Examples For Interstate Moves
| To/From | Distance | 2BR | 4BR | Days |
| --- | --- | --- | --- | --- |
| Minneapolis to Chicago | 369 miles | $2,358- $2,943 | $4,578- $6,606 | 2-4 |
| Rochester to Memphis | 638 miles | $2,678- $3,359 | $5,258- $7,618 | 3-5 |
| Duluth to Columbus | 661 miles | $2,726- $3,421 | $5,356- $7,764 | 3-5 |
| Denver to Rochester | 714 miles | $2,810- $3,530 | $5,540- $8,038 | 3-5 |
| Duluth to Philadelphia | 969 miles | $3,155- $3,980 | $6,276- $9,140 | 3-5 |
| New York to Duluth | 987 miles | $3,264- $4,126 | $6,533- $9,543 | 3-5 |
| Phoenix to Minneapolis | 1288 miles | $3,443- $4,355 | $6,890- $10,053 | 4-6 |
| Georgia to Minnesota | 1371 miles | $3,554- $4,498 | $7,125- $10,405 | 4-6 |
| Minnesota to Nevada | 1459 miles | $3,666- $4,646 | $7,366- $10,767 | 4-6 |
| Minneapolis to LA | 1542 miles | $3,802- $4,823 | $7,662- $11,212 | 5-7 |
*Prices and times are estimated. They can vary depending on the season and the contents of the home. Prices do not include packing.
Estimated Weight (based on home size):
1BR=2600 lbs - 3900 lbs
2BR=3900 lbs - 5200 lbs
3BR=6500 lbs - 9100 lbs
4BR=9100 lbs - 14300 lbs
5BR=11700 lbs - 19500 lbs
Out of State Movers Near Me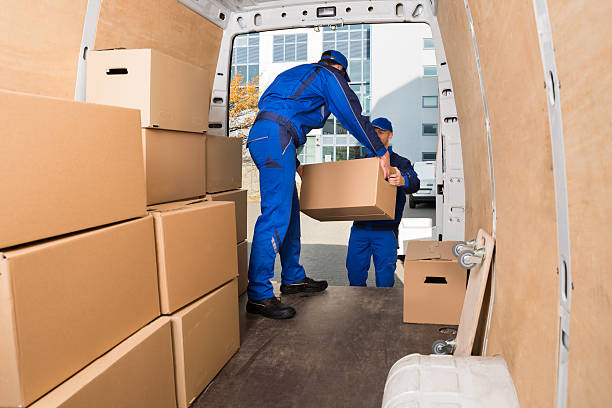 Cheap Movers Near Me
Looking for cheap long distance movers near you in Minnesota? So you're moving to Miami to get away from the cold, are you ready for that 26-hour drive in a moving truck? Maybe you're moving to Dallas; that will only take you about 15 hours of drive time. Out-of-state moves can be brutal, but it doesn't have to sting so bad.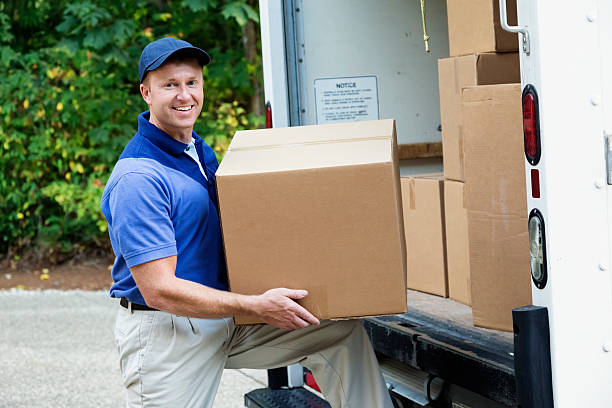 While you can absolutely move your own home or local business and save money, we encourage you to at least have a conversation with our team to see if professional help might make it easier on you.A1 Auto Transport is a company dedicated to getting your personal effects to their designated location as quickly and affordably as possible.
We have a straightforward process to help our customers that we have been praised over and over again for. Before you judge whether or not you think you can hire professionals, contact us and let us fill you in on the process. Head to A1 Auto Transport to compare long distance movers with trucks in your area right now.
Choosing Your Minnesota Long Distance Movers
Don't just hire anyone to do your move. Make sure you are dealing with a reputable and trustworthy mover from Minnesota.
How many years of experience does this company have: Don't skimp on the experience. A company that has been around for a long time has seen it all. They know how to handle problems, and aren't a fly by night operation that is going to load up your stuff and disappear.
Are they registered with the Department of Transportation: The law states that interstate movers must be registered with the Federal government and have a U.S. DOT number. You should make sure that they are registered before doing business with them.
Look for testimonials and reviews: The internet is a wonderful resource for determining the trustworthiness and professionalism of a company. Sites like YELP and Google reviews have made it easy to make sure a company has a reputation for excellence. Look closely for reviews that explain how problems were solved.
Does the company have insurance for the entire value of your belongings: The law requires insurance to cover only $0.60 per pound. Some companies go further than that and provide insurance on the full replacement value or depreciated value of the items. You need to know which the company you are working with is offering.
Additional services: What additional services does a moving company offer? Will they offer packing and unpacking services? How much do these add ons cost?
Consider using a local company: This helps guarantee that you will be able to reach the company if there are any problems.
A-1 Auto Transport can help you move your household goods nationwide. Call 888-241-3110 to get a free, no obligation to buy price quote on interstate moving services.
Our Moving Services
Residential apartment and house moving
Military relocations
State to state, coast to coast, local and long distance moving
Heavy and specialized furniture moving. Piano moving, pool table moving, etc.
Car shipping services (Vehicle Relocations)
Full service packing and unpacking, including packing materials
Door to door moving
Student relocation
Commercial and office relocations
Tips on How to Find Affordable Long Distance Moving Company For Your Minnesota Move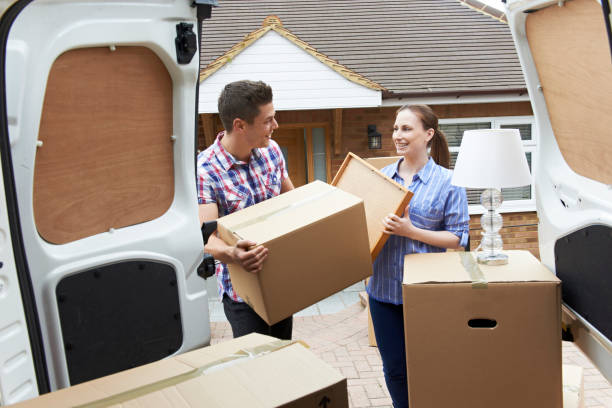 Moving to a new home across the state of Minnesota can be an exciting and stressful experience. The amount of time, effort, and money needed for a successful long distance move can quickly add up. To make sure that your move is as cost effective as possible, here are 6 tips on how to find an affordable long distance moving company for your Minnesota move:
Get Estimates: Start off by getting as many estimates from different long distance moving companies as possible. Don't just settle for the first one you find; take some time to compare their services and prices in order to get the best deal.
Consider Non-Traditional Options: There are a variety of non-traditional options when it comes to long distance moves. Consider looking into renting a truck or trailer and doing the move yourself. You can also explore moving containers, which are delivered to your home for loading and then taken directly to your new place.
Ask For Discounts: Don't be afraid to ask for discounts, especially if you're going to be a repeat customer. Many long distance moving companies offer discounts for those who use their services multiple times, so don't hesitate to ask if you qualify for one.
Prepare in Advance: One of the best ways to save money when it comes to a long distance move is to start preparing in advance. This includes packing your belongings correctly and making sure that everything is labeled properly.
Book Early: It's often cheaper to book your move in advance, since many companies offer discounts for early booking. Make sure to start planning your move at least a few months in advance so you can take advantage of these savings.
Look For Deals: Don't forget to check for deals and promotions that potential long distance moving companies are offering. Many companies will offer discounts or other special offers when you book their services, so keep an eye out and take advantage of these offers if they're available.
By following these tips, you can find a reliable and affordable long distance moving company to help with your Minnesota move.
How Much Will It Cost To Hire My Minnesota Long Distance Movers?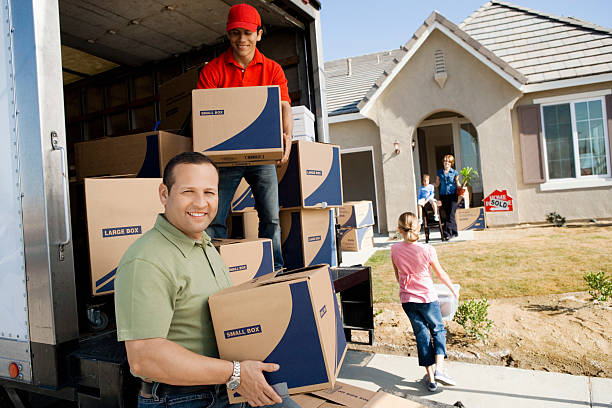 There are a number of factors that can affect the cost of your move. It will obviously be cheaper to move from an efficiency apartment across town than it will be to move a house with 3 bedrooms worth of stuff to another state. Other things that can affect the cost are additional services like packing and unpacking, the cost of fuel for rental truck, and if you are moving during a peak season.
Before Signing Away
Ensure that any services you are using and their associated costs are included in the contract.
Double check on the addresses listed. The last thing you want is for your belongings to end up at the wrong house due to a typo.
Find out what the policy is on damages and lost items. Will the company cover replacement costs or only the minimum $0.60 per pound they are required to cover.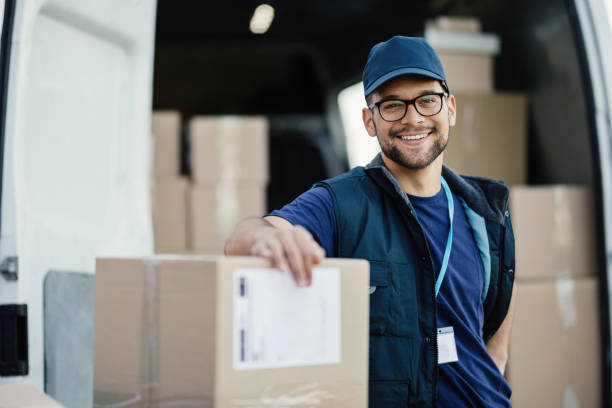 Things to Remember
Don't stack all boxes together in one area. Leave them in their individual rooms for the movers to pick up on moving day.
Keep your jewelry and other valuable belongings with you.
Request a copy of the mover's inventory list for your records.
Check your homeowner's insurance policy. It may cover items damaged during a move as well.
International Moving Services in Minnesota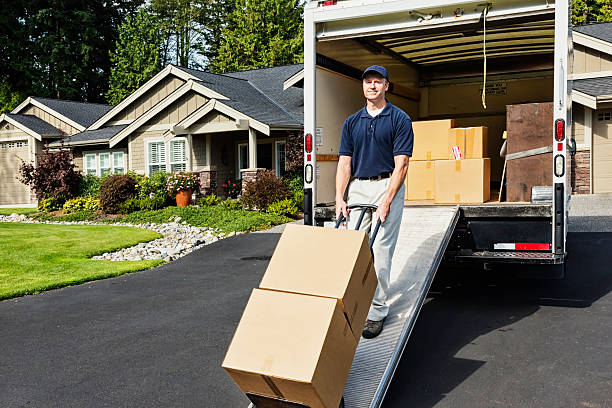 Moving to another country is easy. However, moving all your belongings there is much more complicated.
If you're going to Europe or Asia and are not familiar with container shipping, then it might be a good idea to get help. First of all, you'll need a container. You'll need to estimate if all of your belongings will fit. You'll also have to minimize their movement, so they don't break during the transport.
It's hard to accomplish all of this on your first try, but a professional company can help. We'll take care of the parts you're having trouble with, and if you don't want to overspend, you can handle the rest.
Benefits of Choosing A-1 Auto Transport for Your Twin Cities Moving Service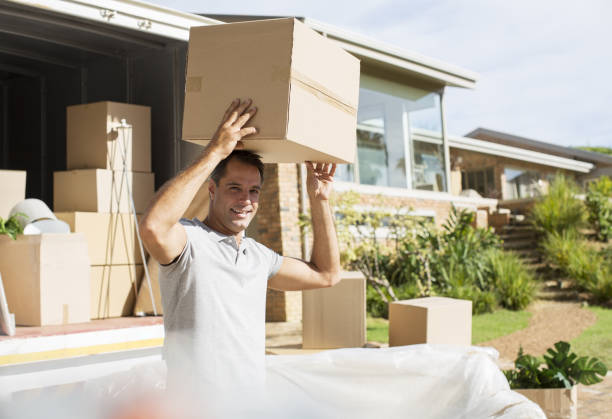 If you're looking for professional long distance or local movers in the Twin Cities area, look no further than A-1 Auto Transport. We offer a full range of services to make sure that your move or relocation goes as smoothly and stress-free as possible. Whether you're moving locally, long distance, or even overseas, we have you covered.
At A-1 Auto Transport, we provide full moving services that include packing, storage, and transit. Our professional movers are experienced in all moves including long distance relocations, so you can trust us to get the job done quickly and safely. Plus, with our free estimates and competitive rates, your move will stay within budget.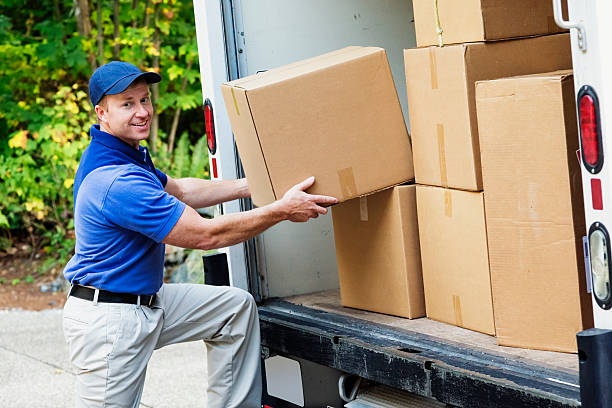 Here are some of the benefits you get when you choose A-1 Auto Transport for your Twin Cities move:
Storage Services
We offer a range of storage solutions to accommodate your needs, so you can store items while you're moving or if you need extra space after the move is complete.
Packing Services
Our professional movers can help you pack up your belongings quickly and efficiently, making sure that everything is safely packed away for the move.
Long Distance Moving Company
We specialize in long distance moves, so you can rest assured your belongings will be safe and secure during transit.
Free Estimates
We offer free estimate to help you determine the cost of your move and stay within budget.
Flexible Hours
We understand your schedule is busy, so we offer flexible hours to accommodate your needs.
Professional Local Movers
We employ experienced movers who know how to safely move your belongings to their new home, so you don't have to worry about anything.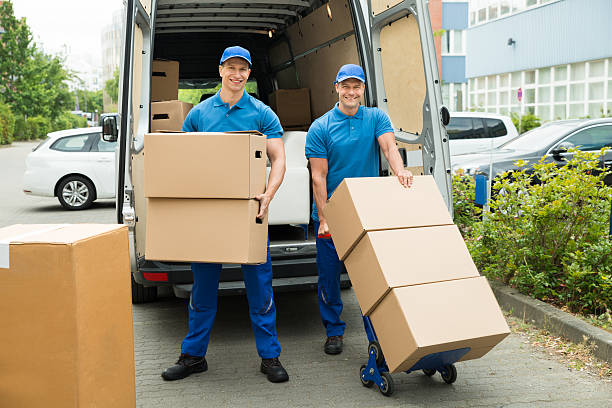 Choose A-1 Auto Transport for all of your Twin Cities moving and storage needs. With our experienced movers, storage solutions, and free estimates, you can rest assured that your move will be as stress-free as possible. Contact us today to get a free quote and start planning your move!
Minnesota Cross Country Movers for Hire
You Move Me Minneapolis
Minneapolis, MN
(612) 930-4474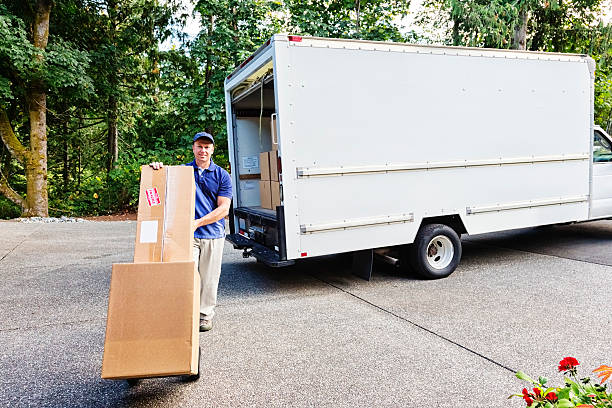 Right Choice Movers
9300 52nd Ave. N
New Hope, MN 55428
(612) 294-6683
Ruth Movers Inc.
Brooklyn Park, MN
(763) 535-3292
Minnesota Storage Facility Directory
Trojan Storage of Crystal
5217 Hanson Ct N.
Minneapolis, MN 55429
(763) 703-1320
IGH Greenwood Mini Storage
6311 Carmen Ave E.
Inver Grove Heights, MN 55076
(651) 450-6464
Town Centre Self Storage
3495 Denmark Ave.
Eagan, MN 55123
(651) 400-1007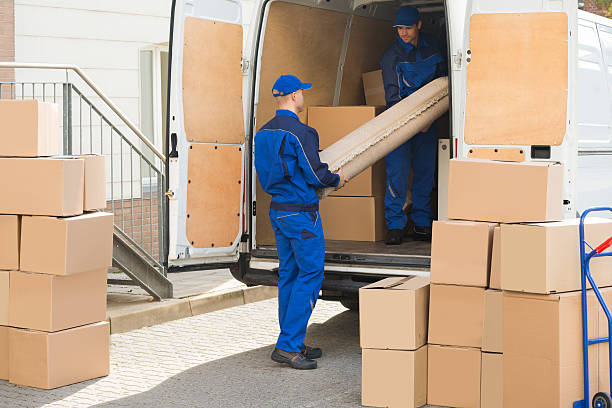 Frequently Asked Questions
What kind of liability coverage will be provided?

You won't need to be concerned about your things being harmed during delivery as long as you properly select a shipping business. This is due to the necessity of consistently verifying the insurance status of every DOT-recognized professional transport company.

Additionally, it is advised to take pictures because the pre-travel examination is important for bolstering your legal position in the event that something is lost or damaged while traveling. If not, things become challenging because there might not be any corroborating evidence. You will both have an inventory list, at the very least.

Minnesota offers a minimal level of protection in the event that household objects are damaged during a move, but you can additionally purchase additional coverage. If your job compels you to relocate, it might be a good idea.

Minnesota has the standard 60 cents per pound return rate on normal liability coverage, which is insufficient for expensive items. It's best to go for released value protection.
Should I choose Minnesota full-service movers or rent a truck and move myself?

Really, the solution is simple. A layperson cannot relocate a home without assistance. To load everything onto the carrier, you'll still need more people, even if you rent a trailer and hire a driver. Not even the real packing procedure is covered in this.

Employing full-service movers is preferable to doing everything yourself because packing possessions to prevent damage during long-distance travel may be a time-consuming task.

Never be reluctant to research businesses before choosing one. Never choose a company just on the basis of price; instead, take into account the benefits and drawbacks and check to see if the company has any prior experience transporting goods to the state.
Are same-day moves possible?

Despite being more expensive, rapid shipment is offered by shipping companies. Depending on how much money you are ready to spend, the wait time can be reduced dramatically.

Due to the company giving you priority over other orders, a delivery that would have taken a week can now be completed in just two or three days, but the cost will be higher. The distance, however, will determine whether the trip can be completed in a single day.

Since it usually takes 5 to 7 days to go from Los Angeles to Minneapolis, it is obvious that the trip couldn't be accomplished in a single day. However, traveling from Chicago to the city or between Rochester and Memphis can be accomplished in one to two days.
What are flat-rate moving companies?

The third frequent payment structure used by transportation businesses after the hourly and per-mile models is flat charges. You must be prudent while applying this method to business selection.

There are several factors, including all associated charges, that a company takes into account when providing you with a price quote. The entire logistical procedure that determines the driver's route, as well as labor costs, fuel costs, tolls for using the car, and other expenditures, are included in this.

Even though it is a wise decision for shorter durations, it might be devastating for longer ones because the business would also have to account for any unanticipated events at its end. Therefore, you would have to pay more than you would have if you had used other models.

A flat cost, however, also provides you with a solid price that lets you budget your money, something not possible with the other payment structures.
What are the dangers of hiring cheap Minnesota movers?

It's never a smart idea to hire cheap movers because it could have more repercussions than you know. Checking the company's legitimacy is crucial since, if you're reckless, you can lose all of your things without having a strong legal case to defend them.

Once you have confirmed a company is registered, you can compare their prices. Never use cheap Minnesota movers. You'll observe that while several reputable organizations offer advantages, their prices typically tend to be similar.

This is owing to the fact that given the resources are equivalent, the criteria used to determine the final cost of the delivery are always the same. A moving company that is so cheap is therefore cutting corners in some way.

This might take the shape of incomplete safety precautions or unreliable staff. Or it could be something extreme like being an unregistered company, which is why research is so crucial when you're selecting a company.
How long does it take Minnesota long-distance movers to move my stuff?

Given the variety of factors that affect long-distance travel, a definitive answer is impossible to provide. First of all, despite the fact that they are both in Minnesota, the distance will grow due to the separation between the pick-up and drop-off locations.

Because they could result in delays, factors like the weather have a bigger impact than you might imagine. Make careful to account for regional holidays as well. Even when the organization considers these, planning a route around them still requires time.

But there are certainly other factors at work. Because of border inspections, a delivery farther inside the state can be quicker than one that is closer but requires traveling on the highway. A company you hire will offer you a quote to give you an idea of your delivery's cost.
I need help with an office move. Should I hire Minnesota commercial moving companies, or will any moving company work?

If you require the assistance of a trustworthy shipping company for an office transfer, a commercial moving company from Minnesota is the best choice. This is major because of the fact that it is preferable to work with a business that is familiar with the location you will be moving to, as was already mentioned.

Many items will need to be carried while moving an office. Thus everything must be carefully packaged and loaded because the person in charge also needs to answer to their employers. After selecting wisely in business, you can relax.

When working with movers, it is best if the other party is familiar with the area because they will be able to assist you if you run into problems. This aspect is even more important for office moves, so choose your company carefully.
Why should I work with local Minnesota moving companies?

Your top priority shouldn't be to hire a reputable company that handles international shipping when choosing a moving company for your home. This is because bigger isn't always better, especially when it comes to household items, so keep a few aspects in mind before you make a decision.

Imagine having to move your possessions within the state of Minnesota. The most recommended course of action is to select a local moving business. Even if your items are coming from a more distant state, it is a good idea to find a company with a presence in Minnesota or experience shipping there.

The explanation for this is that a neighborhood business is better acquainted with the regulations that are relevant, whether they deal with weight division or the acquisition of permits. The employees will be able to help you because they are local.

They know if there are any particular rules or registrations you need to complete when moving to the state. Even if you've done your research, local people can tell you more about the finer details since they're familiar with living in the area.
How are Minnesota shipping costs calculated?

All shipping companies are required to factor in the same factors when evaluating cargo pricing. The first and most important factor is how far apart your pick-up and drop-off locations are from one another. No matter if your company bills by the mile, the hour, or a set price, the further you travel, the more money you'll spend.

Another critical element is the amount of fuel the vehicle needs while it is moving, especially in light of the impact of variables like weather and traffic.

Due to the difficulty of making generalizations about home products, weight is also crucial. A two- or a three-bedroom house, which weighs around 7,500 pounds, affects the weight-related cost of interstate trips in different ways.

Due to the increased logistics costs during the busier months, you'll spend more.
How much do Minnesota movers cost?

It is hard to give a precise price for your delivery because the ultimate cost relies on a number of factors, including the particulars of your order. You could, however, get a broad idea if you looked at Minnesota's average rates.

The price within a state may vary dramatically because there are simply too many dynamic factors for a firm to consider, even if the national average for normal delivery is between $800 and $2,500.

Minnesota typically has rates that range from $500 to $1500, depending largely on the distance. If we take the distance from Los Angeles to Minneapolis, it is fairly high. Transporting a 2-bedroom home will cost around $4,000, while the number can go up to $11,000 for a larger home.