What's in this article?
Professional Moving Services: Michigan Long Distance Movers
A-1 Auto Transport is a reputable moving company providing commercial services such as international moving, packing and full service moving for customers in Michigan. Our professional movers provide reliable and affordable solutions for local or long distance moves. We understand that moving can be a stressful undertaking, so we make sure to take away the hassle of coordinating your move.
With A-1 Auto Transport, our experienced and insured moving team will handle your move from start to finish with ease and efficiency. Whether you are moving across town, across the state, or internationally, we will make sure that your belongings arrive safely and on time.

We offer a variety of commercial services, packing, free estimate for your Michigan moving costs, loading and unloading of products, as well as commercial moving full service. We also provide storage facilities and secure transportation of items. Our competitive pricing and quality services make us one of the most trusted moving companies in Michigan. With our fully insured and bonded team, you can be sure that your valuables are in reliable hands.
Best Michigan Long Distance & Interstate Moving Companies
It is exciting. You will be upgrading to that bigger better home you have always wanted. Maybe your family has grown, or you accepted a great job across the country. It can be a great feeling knowing that you will begin a new life soon as a resident of Michigan. That is, until the realization that you are going to have to pack up and move all your stuff creeps in. We all know how it goes. You con everyone you know into helping you with the promise of free pizza.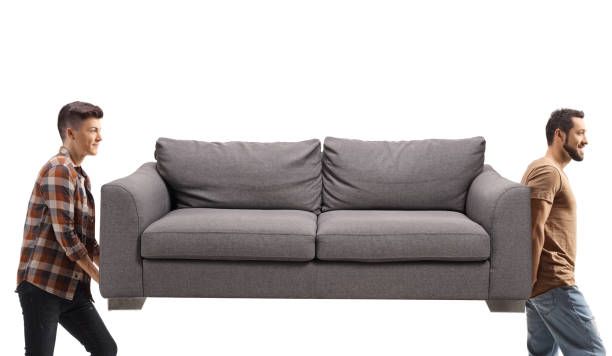 You rent or borrow a truck, and hope that it will hold everything. At least one box will get dropped, and it will be one of the ones marked "fragile." A sofa will get hung up on a door jam. Someone is going to get a minor injury. It is an all too familiar situation for many of us, but you can avoid the bulk of the headaches by hiring a professional moving company.
You Need Local Movers in Michigan? Contact A-1 Auto Transport
If you're looking for reliable local movers in Michigan, A-1 Auto Transport can help. We offer a variety of services to make your move easier, including allied van lines, air and ocean freight, international van lines, north American van lines, commercial services and packing services. Our storage solutions can help you store your items in a secure, climate-controlled facility for as long as you need.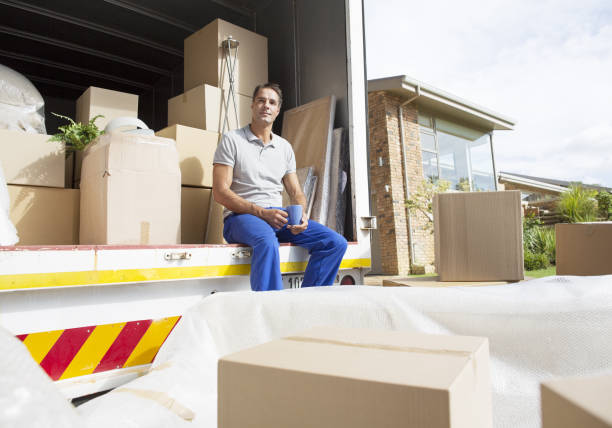 And our dedicated team of professional full service mover is here to provide personalized service and support throughout the entire moving process. Contact us today for more information about all of our Michigan moving services! We're committed to helping make your move stress-free and affordable.
Cost & Time Examples For Interstate Moves
| To/From | Distance | 2BR | 4BR | Days |
| --- | --- | --- | --- | --- |
| Detroit to Columbus | 175 miles | $2,015- $2,495 | $3,840- $5,500 | 1-2 |
| Chicago to Detroit | 249 miles | $2,162- $2,688 | $4,162- $5,986 | 2-4 |
| Warren to Indianapolis | 257 miles | $2,193- $2,726 | $4,218- $6,064 | 2-4 |
| Michigan to NY | 521 miles | $2,534- $3,170 | $4,948- $7,154 | 2-4 |
| DC to Michigan | 570 miles | $2,614- $3,274 | $5,120- $7,414 | 2-4 |
| Memphis to Warren | 636 miles | $2,690- $3,374 | $5,284- $7,661 | 3-5 |
| Warren to Miami | 1169 miles | $3,349- $4,233 | $6,690- $9,759 | 4-6 |
| Austin to Detroit | 1179 miles | $3,342- $4,224 | $6,675- $9,734 | 4-6 |
| Las Vegas to Detroit | 1772 miles | $3,990- $5,067 | $8,057- $11,798 | 5-7 |
| Warren to Portland | 1963 miles | $4,234- $5,386 | $8,584- $12,590 | 5-7 |
| Detroit to LA | 2008 miles | $4,350- $5,538 | $8,836- $12,968 | 6-8 |
*Prices and times are estimated. They can vary depending on the season and the contents of the home. Prices do not include packing.
Estimated Weight (based on home size):
1BR=2600 lbs - 3900 lbs
2BR=3900 lbs - 5200 lbs
3BR=6500 lbs - 9100 lbs
4BR=9100 lbs - 14300 lbs
5BR=11700 lbs - 19500 lbs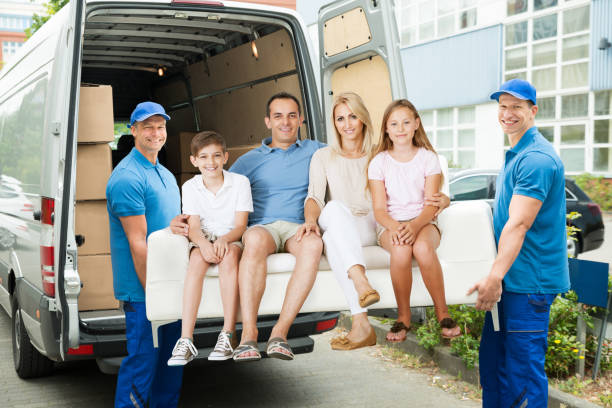 Out of State Movers Near Me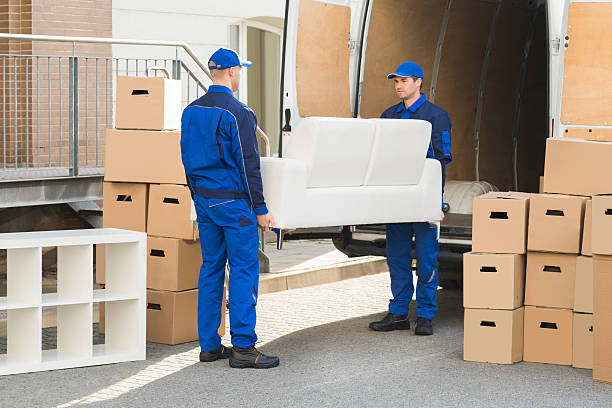 Cheap Movers Near Me
Looking for cheap long distance movers near you in Michigan? Your move is getting closer, and you're still not sure how you're going to manage it. You've done some online research on best Michigan moving companies, but it seems like every company is either too expensive or is just too overwhelming to understand. Before panic starts to set in, we encourage you to peek around our website for resources and ideas about professional Michigan movers. While there, you can start learning more about A1 Auto Transport and read some of the great information we offer.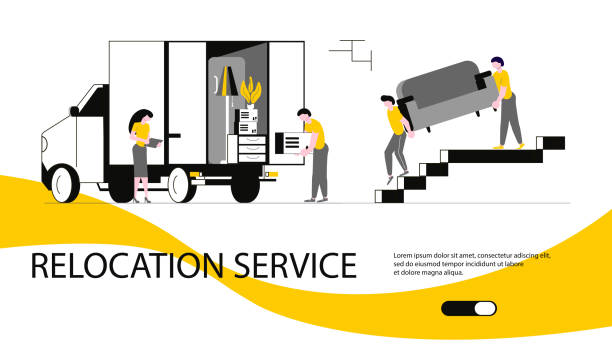 After you learn a little more about us, it's time to give us a call or connect with us online, so we can work on that upcoming move. A long-distance move can get complicated if you're not working with a team who makes it straightforward and simple. We have crews who can load your truck, transport it to your new location, and unload at your new address.

Our services are more affordable than most commercial transport outlets. We won't leave you stranded in Michigan without a plan, use our professional services and let's get started today. Head to A1 Auto Transport to compare Michigan movers with trucks in your area right now.
Choosing Your Michigan Long Distance Movers
Make sure you pick out a professional moving company with a history of excellence. Do research before you decide and you should have a relatively pain free moving experience. Here are a few things you should look at.
Level of experience: Does this company have a long established history of moving industry experience, or did they just start last week? If you aren't sure, it probably isn't a very good idea to work with them.
Reviews and testimonials: Look at the reviews of the company you plan on hiring. They can help you decide if this is the type of company that you can trust with all your worldly possessions.
Insurance and liability policy: How much insurance does the company have on your belongings? Are they only covering the legally required minimum of $0.60 per pound, or will they cover the full replacement value of something that gets broken? You need to know.
S. DOT Registration: Interstate movers must be registered with the Federal government and have a U.S. DOT number. This is especially important if you are moving across state lines.
Extras: Every company offers a different set of services that you can take advantage of to help make your move easy. Find out what services the company offers and how much additional they cost.
A-1 Auto Transport can help you move your household goods nationwide. Call 888-241-3110 to get a free, no obligation to buy price quote on interstate moving services.
Our Moving Services
Residential apartment and house moving
Military relocations
State to state, coast to coast, local and long distance moving
Heavy furniture moving including assistance with piano moving, pool table moving, etc.
Auto transport services (Vehicle Relocations)
Full service packing and unpacking, including packing materials
Door to door delivery
Commercial and office relocations
Benefits of Choosing A-1 Auto Transport as Your Professional Movers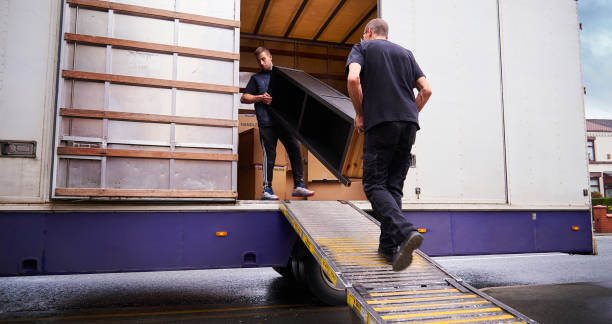 We Use the Latest Technology
At A-1 Auto Transport, we take the hassle out of moving with our cutting-edge technology. Our online tracking system has been designed to provide real time updates on your shipment for added peace of mind and convenience.

We Offer Comprehensive Moving Services
We understand that no two moves are ever the same. That's why we offer an array of comprehensive moving services tailored to meet your individual needs. Our experienced team of professionals is equipped to assist with everything from packing and loading to storage solutions and more.
Affordable Prices
We strive to keep our prices competitive and affordable, so you can get the service you need without breaking your budget. From local moves within Maine to long-distance relocations across the country, A-1 Auto Transport offers unbeatable rates.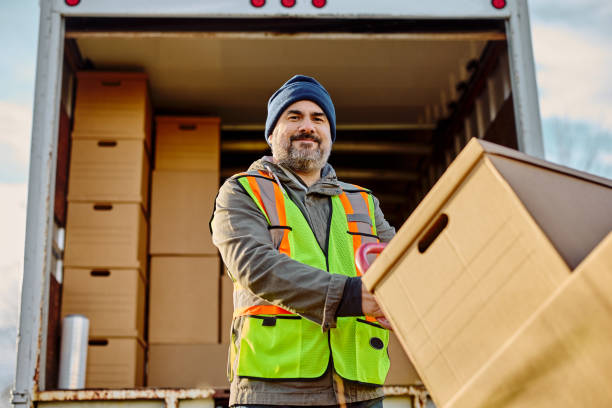 We're Courteous and Respectful
At A-1 Auto Transport, we make it a priority to treat our customers with kindness and respect. Our courteous moving crews are happy to answer any questions you may have about your move, and they'll handle your belongings with the utmost care.
Our Moving Company is Completely Insured
We are fully insured for your protection and peace of mind. Our insurance coverage guarantees that you will be financially compensated for any property damaged as a result of our services.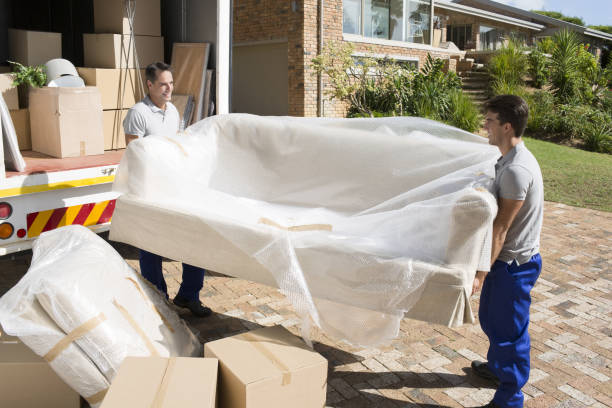 A Variety of Vehicle Shipping Services
In addition to our full-service moving solutions, we also offer a variety of vehicle shipping services. We can safely transport cars, boats and other recreational vehicles at competitive rates.
We Love Our Customers
At A-1 Auto Transport, we take great pride in serving our customers and helping make their moves as stress free as possible. Whether you have an upcoming move or are in the planning stages, our team is here to provide top-notch moving services that meet your needs and exceed your expectations. Contact us today to get started!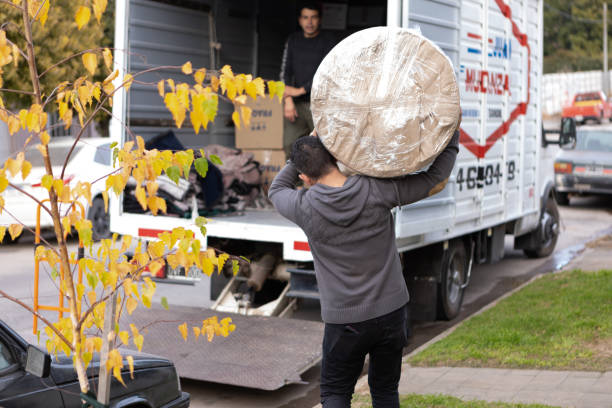 How Much Will It Cost To Hire My Michigan Long Distance Movers?
There are different things that can affect the cost of hiring a moving service. Obviously, the distance you are moving, the amount of stuff you have, and what services you need will affect the final cost, but did you know that even the time of year it is can add more to your bill? If you are requiring a moving service during their busy season you may be paying more. Shop around, and call for free estimates to help you decide which service will give you the most for your money.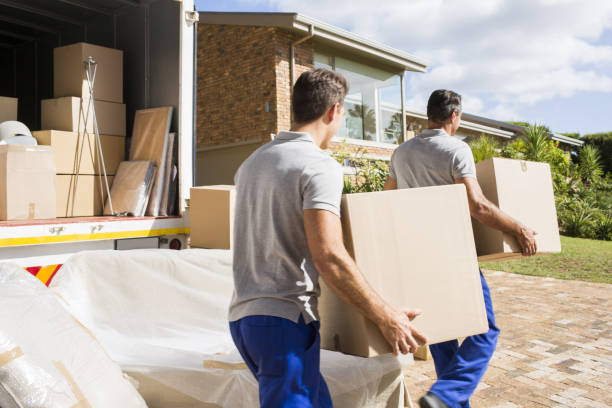 Things to Know before Signing a Contract
Make sure every service you need is clearly spelled out on the contract including any extra costs
Make sure all information is correct including the addresses you are moving from and moving to.
Make sure all insurance and liability information is written out clearly. What will the company be responsible for in the event of lost or damaged items?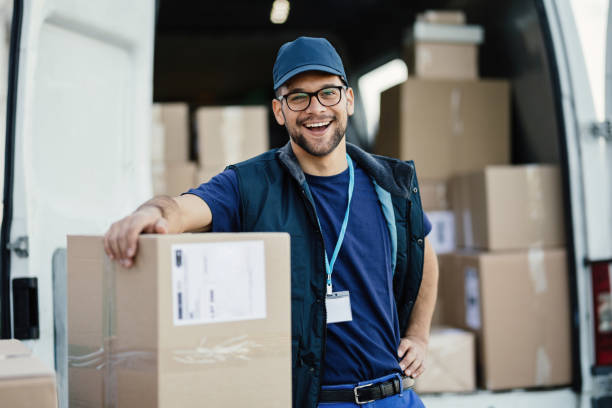 Your Responsibilities
Transport valuables with you
Make sure either your homeowners insurance, or the moving company's insurance will cover any damages.
Request a copy of the inventory sheet, displaying any damage that occurred before the movers were involved.
Make sure all items are packed labeled and in the rooms they came from. Never stack them all in one area.
Tricks to Reduce Your Michigan Moving Services Estimate
If you're moving to or from Michigan, you know that the costs can add up quickly. Fortunately, there are a few tricks that can help reduce your Michigan moving services estimate and make your move more affordable. Here are six tips to help get you started:
Choose the Right Time of Year
Moving in summer can be more expensive than other times of the year, as it is peak moving season. Consider scheduling your move in the fall or winter when there's less demand and lower rates.
Compare Several Moving Companies
Different moving services offer different rates and services, so doing some research and comparing several companies can help you find the best deal.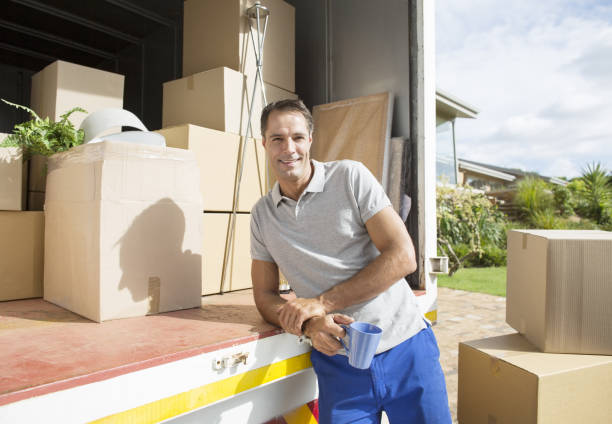 Get Rid of Unnecessary Stuff
Before you start packing, take some time to go through your stuff and get rid of anything that you don't need or want to bring with you. This will help reduce the amount of items that need to be packed and moved, which can lower your estimate.
Do Your Own Packing
Professional packing services can add a significant cost to your estimate, so if you're able to do it yourself, you may be able to save some money.
Don't Move Unnecessary Furniture
If you don't need a particular piece of furniture in your new home, don't move it. This will reduce the amount of furniture that needs to be packed and moved, which can save you money in the long run.
Request an In-Home Estimate
Moving companies should always provide a free in-home estimate to allow you to understand what you will be charged for and why. Ask for a detailed estimate and compare it to other companies to make sure you're getting the best deal.
Following these tips can help you save money on your Michigan move, so be sure to consider them before you start packing! Good luck with your move!
International Moving Services in Michigan
Many people worry about how to move their belongings without overpaying. Doing it with a rented van can be a good solution if you have a strong back and some help. However, it will be difficult to ship your belongings abroad this way.
Not only do you need somebody to drive them across the border, but you may need to go through multiple countries, use a container ship, etc. When things get this complicated, you'll probably need some help.
This is where professional movers come in. They can get the job done easily thanks to their experience. You'll pay a bit more, but you'll also save a lot of time and effort. Furthermore, you won't have to worry about items breaking during the transport if you let them handle the packing.
Michigan Cross Country Movers for Hire
Men on the Move
12400 Merriman Rd.
Livonia, MI 48150
(734) 744-9574
Big Guy for Hire
Royal Oak, MI
(734) 506-8151
Preferred Moving & Storage
42950 Executive Dr.
Harrison Charter Township, MI 48045
(586) 554-2022
White Star Movers
35956 Mound Rd.
Sterling Heights, MI 48310
(586) 977-0400
Michigan Storage Facility Directory
Michigan Storage Centers
15300 W 8 Mile Rd.
Oak Park, MI 48237
(248) 716-0857
The StorRoom Self Storage
40600 Michigan Ave.
Canton, MI 48188
(734) 721-3100
National Storage Centers- Highland
1574 Alloy Pkwy.
Highland Charter Township, MI 48356
(248) 887-1132
Frequently Asked Questions
What kind of liability coverage will be provided?
You won't have to worry about your things being harmed during delivery as long as you exercise prudence when selecting a shipping provider. This is because it is always advisable to confirm the insurance status of any DOT-recognized professional transport company.
Taking pictures of the pre-travel inspection is also a good idea because they will help you prove what was found in the event that something is lost or damaged while traveling. In that case, things become challenging because there may not be any evidence. At a bare minimum, you each will have an inventory list.
Michigan has a limited liability policy, but if you want extra protection in case your household goods are destroyed while moving, you can buy them. It might be a wonderful idea if your career involves frequent moves.
Should I choose Michigan full-service movers or rent a truck and move myself?
The solution is actually rather simple. A layperson cannot transfer a household on their own. You will still require more personnel to load everything into the carrier, even if you rent a trailer and hire a driver. Here, not even the package itself is described.
Hiring full-service movers is preferable to handling everything yourself from start to finish because packing possessions to minimize damage during long-distance travel may be a time-consuming procedure.
Never be afraid to look at several companies before choosing one. Never choose a company just on the basis of price; instead, weigh the pros and cons and find out if the company has any prior experience transporting goods to the state.
Are same-day moves possible?
Although it is more expensive, shipping companies do provide rapid service. Depending on how much money you are willing to spend, you can dramatically reduce the wait time.
The cost will be greater since the company has prioritized you over other orders, but a delivery that would have taken a week can now be completed in just two or three days. However, the distance of the trip will determine if it can be completed in a single day.
Considering that it generally takes 6 to 8 days to go from Los Angeles to Detroit, it seems to reason that it couldn't be done in a single day. However, it is feasible to travel from Columbus or Chicago to Detroit in one to two days.
How much stuff you own also affects whether the move is possible since packaging everything so it doesn't get damaged during the journey, also takes time.
What are flat-rate moving companies?
Flat rates are the third most frequent payment structure used by transportation businesses after the per-mile and hourly payment models. You must use caution while picking a company using this method.
When a business quotes you a price, there are particular factors they take into account, including all associated costs. This covers all of the logistical considerations that go into determining the driver's route, as well as labor costs, fuel costs, tolls for using the car, and other costs.
Although it is a wise decision for shorter lengths, choosing it for longer ones may be devastating because the corporation would also have to account for any unanticipated events at its end. This implies that you would have to pay more overall than if you had used other models.
But a flat cost also provides you with a solid price which lets you budget and work out how much you'll be taking with you.
What are the dangers of hiring cheap Michigan movers?
It is never a smart idea to choose inexpensive movers because it could have more effects than you know. Simply verifying the legitimacy of the firm is crucial since, if you're careless, you may lose everything without having a legal foundation to fight for it.
After confirming that a company is registered, you can compare their prices. Never work with cheap Michigan movers. You'll observe that, despite the fact that many reputable companies offer advantages, their prices typically tend to be identical.
This is because the criteria that are taken into account to determine the final cost of the delivery are always the same, assuming the resources are comparable. Therefore, if a moving company is incredibly cheap, something is being sacrificed.
This could take the form of insurance skips, unsuitable or no safety precautions, or even untrustworthy personnel.
How long does it take Michigan long-distance movers to move my stuff?
Given the variety of factors that affect long-distance travel, it is impossible to provide a definitive answer. The total distance between the pick-up and drop-off locations will increase the distance even though they are both in Michigan.
As a result of the potential for delays, factors like the weather can have a bigger impact than you might realize. Don't forget to account for regional holidays. Despite the fact that the organization takes these into account, planning a route around them still requires time.
However, there are also other factors at work. A delivery further inside the state may be quicker than one that is nearby but requires traveling on the highway because of border inspections. You'll receive a quote from a company you hire that gives you an average time and price for the entire process.
I need help with an office move. Should I hire Michigan commercial moving companies, or will any moving company work?
If you need a reliable shipping company to assist you with an office move, a commercial moving company from Michigan is the best choice. This is due to the fact that, as was already mentioned, it is preferable to work with a business that is familiar with the location you will be moving to.
Due to the fact that the person in charge also needs to answer to their employers, everything must be carefully wrapped and loaded while transferring an office. After making a wise business decision, you can relax.
If you are making arrangements with the movers, it is best if the other party is familiar with the place because they will be able to assist you if you run into problems.
Why should I work with local Michigan moving companies?
Working with a trustworthy business that handles international shipping is probably your top consideration when choosing a moving company for your home. However, you must remember that, especially when it comes to household goods, bigger isn't necessarily better.
Imagine that you needed to relocate your possessions within Michigan. The most suitable course of action is to select a local moving company. Even if your things are coming from a more distant state, it is advisable to find a company having a presence in Michigan or expertise shipping to the state.
This is because a local company is more acquainted with the regulations that are relevant, whether they deal with weight division or the acquisition of permits. The staff will be in the area, so they can help you with any information you need when you're settling in.
No matter how good a company, no one can guide you like locals, so a company from Michigan is your best choice if you're moving to the state.
How are Michigan shipping costs calculated?
All shipping companies must take the same factors into account when evaluating cargo pricing. The first and most crucial factor is the distance between your pick-up and drop-off locations. The greater the distance, regardless of whether your company bills by the mile, the hour or a fixed price, the more you'll pay.
Another important consideration is how much fuel the truck will need while it is moving, especially given the impact of variables like weather and traffic.
Because it's challenging to generalize about home products, weight is also crucial. The weight of a two- or a three-bedroom house, which weighs around 7,500 pounds, affects the weight-related cost of interstate travel.
Because the logistics are more complicated during the busiest months, you'll spend more. This is because it becomes harder for the company to tackle all the aspects to work out the best possible route for your driver.
How much do Michigan movers cost?
It is impossible to provide you with an exact delivery cost because it relies on a number of factors, including the particulars of your order. But you may get a general idea by looking at Michigan's typical prices.
To begin with, the typical delivery price in the United States is between $800 and $2,500. However, there are just too many changing factors that a company must take into account, which leads to significant cost variations within a state.
Depending on the pricing strategy your company uses, household movers in Michigan can charge anywhere from $90 to $120 per hour for local moves, though the number rises for out-of-state deliveries.
Moving a two-bedroom house from Los Angeles to Detroit can run about $5,000 when all costs are taken into account. The same delivery rises to $13,000 if you're moving a 4-bedroom house, showing how big of a role weight has in the process.
How do I file a complaint against a Michigan mover?
To file a complaint against a Michigan mover, you can follow these steps:

1. Gather all relevant information: Collect all documents related to your move, including contracts, receipts, and any communication with the moving company.

2. Contact the Michigan Department of Attorney General: Reach out to the Consumer Protection Division of the Michigan Department of Attorney General. They handle consumer complaints and can guide you through the process. You can contact them by phone, email, or through their online complaint form.

3. Provide detailed information: When filing a complaint, provide a detailed account of the issue, including dates, names of individuals involved, and any evidence you have. Be clear and concise in explaining the problem you encountered.

4. Cooperate with the investigation: If the Michigan Department of Attorney General decides to investigate your complaint, cooperate fully with their requests for information and documentation. This will help them resolve your complaint effectively.

5. Seek legal advice if necessary: If your complaint still needs to be resolved through the Michigan Department of Attorney General or if you believe you are entitled to further compensation, you may want to consult an attorney specializing in consumer protection or moving-related issues.

Remember to keep copies of all correspondence and documentation related to your complaint for your records. 
Why are Michigan moving companies so expensive?
There are a few reasons why Michigan moving companies are so expensive:
The cost of living in Michigan is high. This means that moving companies have to pay their employees higher wages, which drives up the cost of their services.
Michigan is a large state with a lot of rural areas. This makes it more difficult and expensive for moving companies to operate in Michigan.
Michigan has a lot of seasonal changes. This can make it more difficult for moving companies to plan their routes and schedules.
Michigan is a popular destination for retirees and people moving from other states. This means that there is a high demand for moving services in Michigan, which drives up the price.
Here are some specific factors that can contribute to the high cost of moving to Michigan:
Long distances: Michigan is a large state with many long-distance moves. This can be expensive for moving companies, as they have to pay for fuel and other expenses associated with long-distance travel.
Rural areas: Michigan has a lot of rural regions, which can be difficult and expensive for moving companies to service. Rural areas often have fewer roads and highways, making it more difficult for moving companies to get around.
Seasonal changes: Michigan has a lot of seasonal changes, with harsh winters and hot summers. This can make it more difficult for moving companies to operate, as they have to consider the weather conditions when planning their routes and schedules.
High demand: Michigan is a popular destination for retirees and people moving from other states. This means that there is a high demand for moving services in Michigan, which drives up the price.
If you are considering moving to Michigan, knowing the high cost of moving services in the state is essential. You should compare quotes from multiple moving companies before making a decision. You should also ask about any discounts or promotions that may be available.
Do Michigan moving companies offer services for long-distance or interstate moves?
Yes, Michigan moving companies offer services for long-distance or interstate moves. They are experienced and licensed to handle activities across state lines and can provide the necessary services to ensure a smooth and efficient relocation.