What's in this article?
Professional
Movers

:

Louisiana

,

LA

, Long Distance

Movers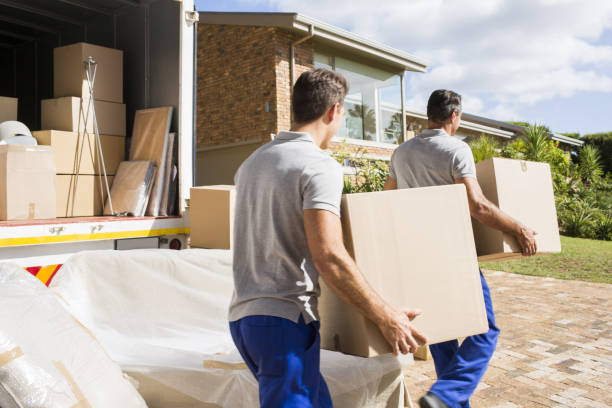 Hiring Professional
Moving

Companies

in

LA

? Contact A-1 Auto Transport

Are you looking to hire professional movers in Louisiana? Look no further than A-1 Auto Transport! We are experienced and dependable shippers, offering comprehensive packing services along with local and long-distance moves. We understand that relocating can be stressful, so let us do the hard work for you!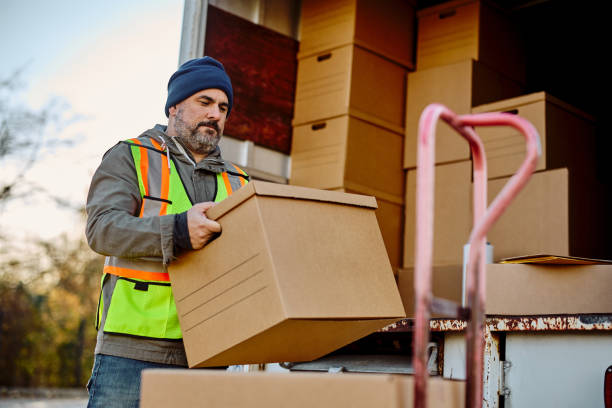 We have been providing quality movingservices all across the United States since our founding year. Our team of professional movers will take care of your move from start to finish, making sure that your items are safely and securely transported. We offer competitive pricing and can accommodate any size move within Louisiana or even out of state.
Our efficient packing includes using high-quality packing materials to ensure the safe transit of your belongings. We also offer same-day and next-day moves for those who need a fast and reliable move. With our team of professionals, you can rest assured that your items will be transported securely with no issues.
We are committed to providing you with a safe and secure move that is both stress-free and cost-effective. With our long-distance carrier facility, you can trust us with your most prized possessions.
Advantages of Choosing A-1 Auto Transport When
Moving

A Car in LA

You can't go wrong when you choose A-1 Auto Transport for your Louisiana mover. We have been in the business of providing professional, reliable and efficient transport solutions to customers all over the world for over 30 years.

Whether you are looking for local auto transport services, the best long-distance movers, packing services or van lines, A-1 Auto Transport is the perfect choice for all your Louisiana needs. We are one of the leading shippers in the moving industry and offer a wide range of options to make your move smoother and stress-free.

Here are 6 advantages of choosing A-1 Auto Transport:
Professional
Louisiana

Moving

Company

We have been in business since 1989 and have an extensive track record of providing reliable and quality mover to customers in Louisiana. Our team of professional movers is highly experienced and trained to ensure your move is smooth, stress-free and successful.
Reliable Transport Company
We prioritize customer satisfaction above all else and strive to provide the highest level of service possible. Our experienced team is highly trained and takes great care in handling your belongings. We understand how important it is to trust the carrier you choose when moving, and we strive to always exceed expectations.
Affordable Prices
At A-1 Auto Transport, we believe that everyone should be able to access quality movingservices regardless of their budget. That is why we offer competitive, affordable prices to make sure that no one is excluded from the process.
Packing Services
We offer a wide range of packing services to make your move easier and less stressful. Our team of experienced packers will expertly wrap, pack, load and unload all your belongings safely and securely, ensuring they arrive at their destination in perfect condition.
Wide Range of Options
We offer a wide range of options for all your Louisiana needs, including local, faraway and international moves. Our experienced team can handle all types of moves, including residential, commercial, corporate and more.
Full-Service
Moving
We are one of the few transporters in the industry to offer full auto transport service. This means that we can handle every aspect of your move, from packing and loading to unloading and unpacking. We are fully equipped with all the necessary materials for a successful move, so you don't have to worry about anything.
When you choose A-1 Auto Transport for your Louisiana moving services, you can be sure that you are getting the best quality service available. With our extensive experience and commitment to customer satisfaction, we guarantee that your move will go smoothly and stress-free.
Contact us today for more information on how we can help with your Louisiana move. We strive to make sure our customers have the best experience with us possible. A-1 Auto Transport is here to make sure that your moving experience goes as smoothly and stress-free as possible.
Best
Louisiana

Long Distance

& Interstate

Moving

Companies

It doesn't matter if it is from one street to another or coast to coast; relocating can be a hassle. It seems like no matter how much you plan ahead, something always goes wrong. It could be a gouge in the wall from a big bulky piece of furniture, a broken box of dishes, or something left behind. There is always some disaster waiting right around the corner without a professional Louisiana auto transport service.

You don't have to go through this kind of experience. You could consider hiring a professional Louisiana car shipping service to help. Louisiana Auto Transport service knows how to get your furniture out the door without tearing up walls and moldings, breaking dishes, or forgetting to take anything.

All you have to do is meet your things at your new home, where our Louisiana team will be waiting for you when you arrive in Bossier City, Louisiana.
Cost & Time Examples For Interstate Moves
| To/From | Distance | 2BR | 4BR | Days |
| --- | --- | --- | --- | --- |
| Memphis to Metairie | 365 miles | $2,332- $2,908 | $4,516- $6,510 | 2-4 |
| Metairie to Dallas | 454 miles | $2,452- $3,064 | $4,772- $6,888 | 2-4 |
| Louisiana to Oklahoma | 701 miles | $2,786- $3,498 | $5,484- $7,950 | 3-5 |
| Detroit to Shreveport | 910 miles | $3,082- $3,884 | $6,120- $8,905 | 3-5 |
| Miami to Shreveport | 947 miles | $3,064- $3,862 | $6,080- $8,842 | 3-5 |
| Metairie to Philadelphia | 1104 miles | $3,342- $4,224 | $6,675- $9,734 | 4-6 |
| New York to Metairie | 1181 miles | $3,452- $4,370 | $6,932- $10,137 | 4-6 |
| Shreveport to LA | 1435 miles | $3,678- $4,662 | $7,394- $10,810 | 4-6 |
| Nevada to Louisiana | 1739 miles | $3,978- $5,052 | $8,030- $11,754 | 5-7 |
| Seattle to Metairie | 2105 miles | $4,427- $5,637 | $8,992- $13,196 | 6-8 |
*Prices and times are estimated. They can vary depending on the season and the contents of the home. Prices do not include packing.
Estimated Weight (based on home size):
1BR=2600 lbs - 3900 lbs
2BR=3900 lbs - 5200 lbs
3BR=6500 lbs - 9100 lbs
4BR=9100 lbs - 14300 lbs
5BR=11700 lbs - 19500 lbs
Out of State
Movers

Near Me
Cheap Louisiana
Moving

Company Near Me

Looking for cheap long-distancemovers near you in Louisiana? We know that you can't always move in the "off-season," but if you get to choose a time to move, mid-fall and Winter are some of the better times to do it. This will help eliminate the mad rush for Louisiana auto transport services in Spring and Summer when people have bought or sold a home or they are moving kids to college; making it tough to find well-established movers.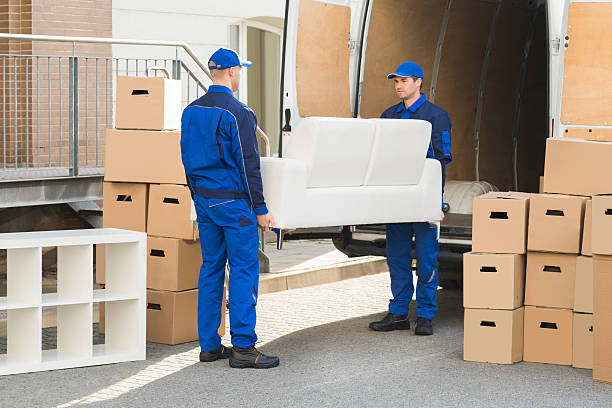 Once you have a date in mind, give A1 Auto Transport a call and let us start planning your move from start to finish. Did you know that our auto shipping can even include people to help load your items? Our professionals know how to pack a truck to ensure your belongings reach their destination in one piece.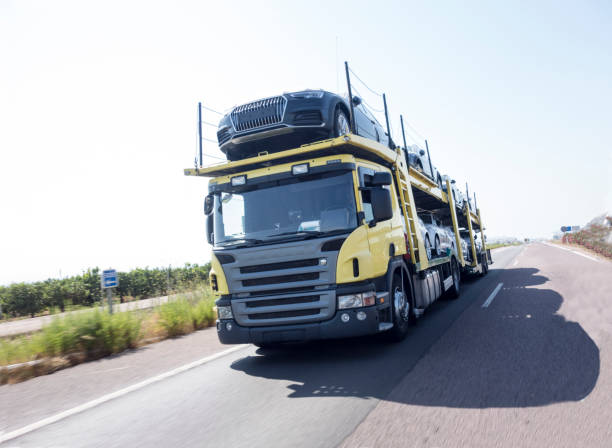 While we carry our own liability insurance to cover what might be damaged during your move, we encourage you to know your insurance policy so you know what you can and can't claim. Make adjustments as necessary, so you feel totally covered during your move.
We have all kinds of other suggestions to help your move go as smoothly as possible, so don't hesitate to ask us about those tips. Head to A1 Auto Transport to compare long-distance shippers with trucks in your area right now.
Choosing Your Louisiana Moving Company
The best way to ensure the Louisiana moving service you have chosen to do your car transport services business with is both conscientious and trustworthy is to do a little research beforehand. You're giving them trust with everything you own, so doing a little due diligence is a good idea.
Check online for reviews: The internet can be a valuable tool to help you determine if it has a reputation for excellence. Look at sites like Yelp to see how previous customers felt about their experience.
Experience: You will want to check and see how long it has been in the business. It is a good idea to work with a carrier that has the experience to get the job done well.
Coverage: The law only requires

movers

to hold insurance on $0.60 per pound of your belongings. The shipper may cover more. It is important to find out how much protection there will be in the event of any damage.
Department of Transportation: Interstate movers must be registered with the Federal government and have a U.S. DOT number. This is especially important if you are moving across state lines.
Additional services: Some car shipping companies will offer packing and unpacking facilities, automotive transportation, enclosed auto transport or some other kind of optional conveniences. You may decide to take advantage of these La auto shipping services, but make sure you know how much extra it will cost.
A-1 Auto Transport can help you move your household goods nationwide. Call 888-241-3110 to get a free, no obligation-to-buy price quote on interstate moving services.
Our
Moving Services
Full-service packing and unpacking, including packing materials
Louisiana door-to-door service
Louisiana commercial and office relocations
Residential apartment and house moving
Louisiana military relocations
State to state, coast to coast, local and distant moving
Louisiana car hauling services
Louisiana heavy and specialized furniture moving. Piano moving, pool table moving, etc.
Auto transport services (Vehicle Relocations)
How Much Will It Cost To Hire My Louisiana
Long Distance

Movers?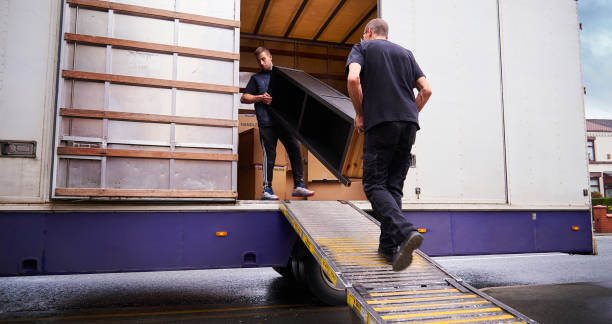 It is a good idea to get a few different quotes to compare. There are a lot of things that can affect the cost of your move, and they can vary between companies. Things like the distance, the weight of your belongings, the current cost of fuel, or whether you are moving in a peak season will all be factored into the total. Most companies will offer a free estimate for your customized car shipping services.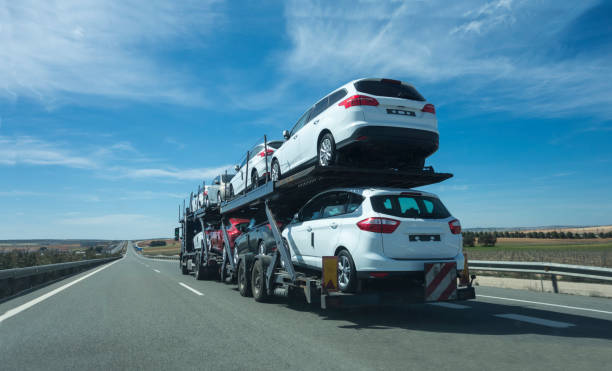 About Signing a Contract With A Car Moving Company
Ensure that all costs are clearly spelled out on your contract, including any additional requirements you have requested.
Ensure that all information in your agreement is correct, including addresses and phone numbers.
Your provider's liability policy should be listed. It should be explained how much of the value of your possessions is being insured.
Louisiana Auto Transport Sevices Helpful Information
Always keep jewelry and valuable items with you.
Some homeowner's insurance policies may cover any damages incurred during a move. Check with your insurance agent before moving day to see if yours does.
Ask for a copy of the inventory sheet or packing list for your records.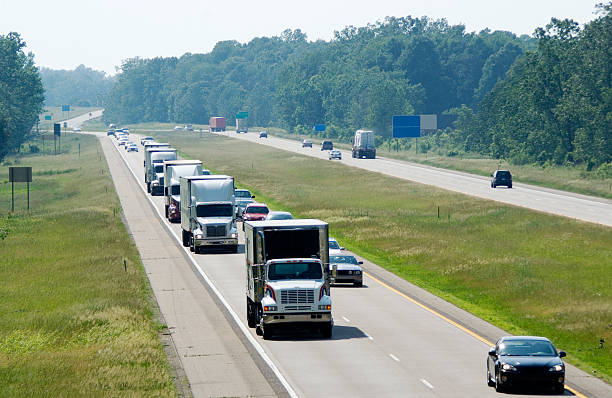 International Long-Distance Moving Facility in Louisiana
The size of your apartment or house will play a big role in determining how much you'll end up paying for the move. The number of rooms is used to estimate how many belongings you have, so it will influence the quote.
However, the actual price can only be determined once we arrive to pick everything up. So, if you have any excess belongings you forgot to throw away, now is a great time to get rid of them. The fewer things you're moving, the less you'll pay for their transport.
Our team can also assist you with packing everything up, with packing materials, and with anything else you might need for your move. If you have any requests, let us know.
LA Cross Country Movers for Hire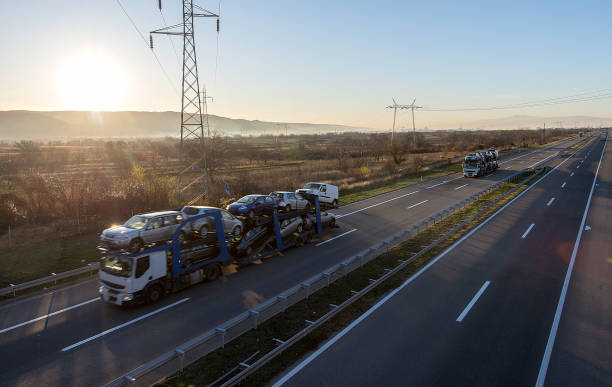 Atmosphere Movers
1840 LA-59
Mandeville, LA 70448
(985) 626-7600
Louisiana Moving
New Iberia, LA
(337) 321-2105
Parish Movers
4700 LA-22
Mandeville, LA 70471
(800) 605-2136
LA Storage Facility Directory
Sulphur LA Self Storage- Neighborhood Mini Storage
460 S. Post Oak Rd.
Sulphur, LA 70663
(337) 626-0000
Liberty Self Storage
70521 LA-21
Covington, LA 70433
(985) 893-3087
Surrounding Areas Bossier City
Frequently Asked Questions
What kind of liability coverage will be provided?

As long as you choose a shipping service carefully, you won't need to worry about your items being damaged during delivery. This is because any professional transport service approved by the DOT should always have insurance.

This implies that, provided you pack the shipment in accordance with the instructions, the carrier will cover any damage that occurs while the products are in the vehicle. The customer and the carrier alike value the pre-travel examination.

The two types of standard insurance offered in Alabama are expanded valuations and released value protection. The first pays a small amount for each pound of your stuff and is weight-based.

Because it provides more value and guarantees that any harm is appropriately made up for, the second alternative is preferred.

Additionally, taking pictures is encouraged because the pre-travel inspection is crucial for protecting your case in the event that something is misplaced or damaged during the trip. If not, things get tricky because there might not be any supporting proof.
Should I choose Louisiana full-service movers or rent a truck and move myself?

Since a layperson cannot move a household without assistance, the solution is surprisingly straightforward. To load everything onto the carrier, you'll still need more people, even if you rent a trailer and hire a driver. This is a problem in and of itself because the actual packing procedure is not even described.

Hiring full-service movers are preferable to handling everything yourself from start to finish because packing possessions while ensuring there is no damage during long-distance travel may be a time-consuming procedure.

Never be reluctant to research businesses before choosing one. Never choose a company just on the basis of price; instead, take into account the benefits and drawbacks and check to see if the carrier has any prior experience transporting goods to the state.
Are same-day moves possible?

Your pick-up and drop-off locations are the only factors that matter. Shipping companies provide a more expensive expedited shipping option. Depending on how quickly you require delivery of your goods, you may even be able to cut the waiting period in half.

When a shipment is expedited, the shipping industry changes every aspect of its organizational structure to accommodate an earlier delivery. A delivery that would have required a week may be finished in just two or three days. The length of the trip will determine if it can be finished in a single day.

If your shipment is moving within Louisiana, there are no time-consuming barriers. Thus, there is no requirement for border inspections. If the distance is such that the typical quote would take many days, it is possible to relocate on the same day.

Given that the trip takes around a week, having products transported from Seattle or Oregon to Louisiana may be completed in a single day, depending on a number of conditions.
What are flat-rate moving companies?

After the per-mile and hourly payment models, flat rates are the third common payment structure utilized by transportation businesses. You must be careful when applying this method to business selection.

There are several factors, including all associated charges, that a carrier takes into account when providing you with a price quote. This covers the entire logistical procedure that determines the driver's route, labour costs, fuel costs, tolls for using the car, and other expenditures.

While it is a wise decision for shorter lengths, it may be devastating for longer ones because the business would also have to account for any unforeseen events at its end. Therefore, you would have to pay more than if you had used other models.

A flat rate, however, also provides you with a reliable figure, something that even a quote cannot.
What are the dangers of hiring cheap Louisiana movers?

It is never a smart idea to hire cheap movers because they could cause more problems than you realize. Checking the company's legitimacy is crucial since, if you're reckless, you can lose all of your things without having a solid legal case to defend them.

Once you have confirmed a provider is registered, you can compare their prices. Never use cheap Louisiana movers since you'll find that while several reputable companies have advantages, their prices typically tend to be equivalent.

This is owing to the fact that given the resources are equivalent, the criteria used to determine the final cost of the delivery are always the same. As a result, if a moving service is incredibly cheap, a compromise will be made.

Checking a company's licensing is simple, thanks to links to registered local moving businesses on all official state websites. Always keep in mind that an unlicensed establishment is omitting something, whether it be staff qualifications, liability, insurance coverage, or safety measures.
How long does it take Louisiana long-distance movers to move my stuff?

Because so many factors affect long-distance travel, it is impossible to provide a precise answer. The first is the travel time; even if both pick-up and drop-off locations are in Louisiana, this will extend the journey.

Weather-related factors, for example, might cause delays, which means they have a greater effect than you might realize. Consider including local holidays. Even with these factors, planning a path around them still takes time.
I need help with an office move. Should I hire Louisiana commercial moving companies, or will any moving company work?

A commercial moving company from Louisiana is the best choice if you require reliable shipping assistance for your office move. This is usually because of the fact that it is preferable to work with a business that is familiar with the location you will be moving to, as was already mentioned.

Many items will need to be carried while moving an office. Thus, everything must be carefully packaged and loaded because the person in charge also needs to answer to their employers. Instead of stressing about the procedure, you can experience peace of mind after making a wise decision.

When making arrangements with the movers, it's best that the other party is familiar with the place because they can fill in the blanks if you get lost along the way.
Why should I work with local Louisiana moving companies?

Your first concern when choosing a moving service for your belongings may be to work with a huge company that handles international shipping. However, bear in mind that, particularly with regard to domestic goods, bigger isn't always better.

Think about having to relocate your belongings within Louisiana. Choosing a local moving company is the best line of action. Even if your things are coming from a distant state, look for a business founded there or has prior delivery expertise in the state.

This is because a local company will be more familiar with the local laws, whether they pertain to the weight division or the purchase of permits.

The staff members are well-versed in how to handle port-related issues as well as other issues. Locals are the best people to ask for advice.
How are Louisiana shipping costs calculated?

All shipping companies are required to factor in the same factors when evaluating cargo pricing. The first and most important factor is the distance between your pick-up and drop-off locations. No matter if your company bills by the mile, the hour, or a flat cost, the further you travel, the more money you'll spend.

Another critical element is the amount of fuel the vehicle needs while moving, especially in light of the impact of variables like weather and traffic. Additionally, weight is significant because it is challenging to generalize about household products.

A two- or three-bedroom house weighs around 7,500 pounds, and moving costs are based on weight. The quantity of stuff you keep in your home will affect this figure.

Due to the more challenging logistics, you'll spend more during the busier months. The final price also depends on how much packing you'll require.
How much do Louisiana movers cost?

Generally, it might be challenging to predict the cost of shipping household goods in any state because prices vary over time and by region. If regular fees were to be applied, patrons would either pay a set amount or be charged per mile.

Fuel prices might affect the per-mile factor, which determines how much you'll be charged for the distance the vehicle travels. Some companies do charge an hourly cost while traveling shorter distances.

Although the national average is between $800 and $2500, it might fluctuate a lot depending on several conditions, making it difficult to pinpoint a definite number.

According to most estimates, transporting a typical consignment from Idaho to Louisiana would cost somewhere between $4,000 and $5,000 for a two-bedroom home and may cost up to $12,000 for a larger house.