What's in this article?
Professional Moving Services: Kentucky Long Distance Movers
We understand that moving can be a stressful process. That's why our team of experienced professionals is here to help. At A-1 Auto Transport, we strive to offer the best service possible so you can have peace of mind when relocating. We specialize in local, long-distance and international moves, providing reliable transportation services throughout Kentucky and beyond.
Our team of experienced movers is dedicated to making sure your move is as smooth and stress-free as possible. We understand that every move is unique, so we work with you to develop a tailored plan that meets your needs and budget. Our full-service options include packing, loading, transportation, storage, unloading, and more. We also offer special services for those relocating with high-value or delicate items.
Best Kentucky Long Distance & Interstate Moving Companies
As you may know, moving can be an extremely stressful experience. There are so many things to do and remember. What should be filled with the joy of experiencing that new dream home can all too easily end up being a complete disaster.
You have to pack everything up, rent a moving van, load everything up in it, awkwardly move your heavy furniture out of the house and into the truck, drive to your new home, and do the whole thing over again in reverse. Something always ends up breaking, and you will find yourself with a bulky couch stuck in a doorway at least once. It seems like these headaches are just one of life's inevitabilities.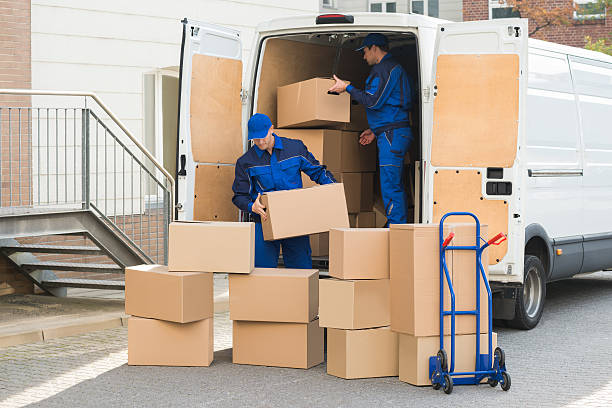 The truth is- you can take a lot of the stress out of your move by calling in the professionals in Kentucky to help. If you decide to hire a moving company, they will do all the heavy lifting, and awkward couch moving for you. All you will have to do is worry about where to hang your favorite family portrait in your new home.
Cost & Time Examples For Interstate Moves
| To/From | Distance | 2BR | 4BR | Days |
| --- | --- | --- | --- | --- |
| Columbus to Lexington | 169 miles | $1,983- $2,452 | $3,764- $5,382 | 1-2 |
| Lexington to Charlotte | 291 miles | $2,172- $2,698 | $4,168- $5,985 | 2-4 |
| Lexington to Chicago | 329 miles | $2,266- $2,821 | $4,375- $6,299 | 2-4 |
| Jacksonville to Louisville | 608 miles | $2,648- $3,318 | $5,187- $7,507 | 3-5 |
| Louisville to Austin | 892 miles | $2,992- $3,768 | $5,925- $8,610 | 3-5 |
| Kentucky to NY | 928 miles | $3,060- $3,856 | $6,068- $8,824 | 3-5 |
| Denver to Louisville | 1040 miles | $3,233- $4,081 | $6,442- $9,386 | 4-6 |
| Louisville to LA | 1858 miles | $4,116- $5,232 | $8,331- $12,210 | 5-7 |
| Nevada to Kentucky | 1960 miles | $4,194- $5,334 | $8,493- $12,447 | 5-7 |
| Lexington to Seattle | 2010 miles | $4,308- $5,482 | $8,736- $12,812 | 6-8 |
*Prices and times are estimated. They can vary depending on the season and the contents of the home. Prices do not include packing.
Estimated Weight (based on home size):
1BR=2600 lbs - 3900 lbs
2BR=3900 lbs - 5200 lbs
3BR=6500 lbs - 9100 lbs
4BR=9100 lbs - 14300 lbs
5BR=11700 lbs - 19500 lbs
Out of State Movers Near Me
Choosing Your Kentucky Long Distance Movers
Don't just call the first number in the phone book. Make sure you thoroughly research any moving company you are considering doing business with.
Length of time in the industry: Don't skimp on experience. A startup company may offer low rates, but you will want the peace of mind that comes with working with an established moving company.
Insurance and liability: How much protection is the company going to offer you in the event of damages. The law only requires moving companies to insure $0.60 per pound. Some companies will offer more coverage than this. Some will offer a depreciated value, and others will even offer the full replacement value.
Read reviews and testimonials online: You can find out a lot about a company's reputation from sites like Yelp or Google. Try and look for reviews that explain how problems were handled.
S. DOT registration: All movers who operate between different states must be registered with the Federal government and have a U.S. DOT number. Make sure if you are moving out of state that the company you choose is in compliance of these laws.
Additional services and costs: Moving companies will offer different services to make your move even easier, like packing and unpacking. Look into the cost for these.
A-1 Auto Transport can help you move your household goods nationwide. Call 888-241-3110 to get a free, no obligation to buy price quote on interstate moving services.
Tips on How to Find Affordable Long Distance Moving Company For Your Kentucky Move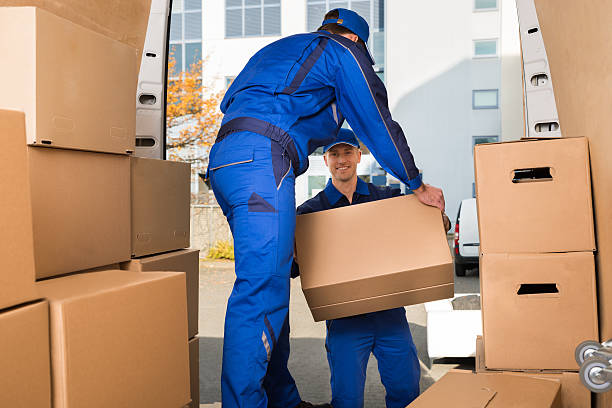 If you're looking for a Kentucky moving company to help make your long distance move as stress-free and affordable as possible, then here are 6 tips to help you find the best of the best!
Check with the Better Business Bureau
Before settling on any commercial moving company it's important to check with the Better Business Bureau (BBB) to make sure you're dealing with a reputable business. The BBB monitors customer experiences and it can tell you whether or not previous customers had positive, negative or neutral encounters with a company.
Research Online Reviews
After checking out the BBB, take some time to read online reviews of the Kentucky moving companies you're considering. Most businesses have websites and social media accounts, where customers can leave reviews. You can get an idea of what previous customers thought about their experience with a particular company by reading these reviews.
Look for Professionally Trained Movers
When selecting a Kentucky moving company, make sure they have professionally trained movers. Professional moving companies should have staff that are well-versed in the different types of furniture and other items they'll be handling, as well as proper packing techniques to ensure all your belongings arrive safely at their final destination.
Ask About Their Insurance
It's also important to ask about a Kentucky moving company's insurance coverage. Make sure you know exactly what types of damages the mover is liable for in their online form and if there are any additional costs associated with them providing full protection for your belongings.
Get a Written Quote
Before signing a contract for your moving process, make sure you get a written quote from the Kentucky moving company. Ask for an itemized list of services and prices so you know exactly what you're paying for.
Fill Out Online Forms
Some Kentucky moving companies offer convenience by allowing customers to fill out online forms that provide all the information needed for a move. This can save time and money, as it eliminates the need to make multiple phone calls or appointments.
Following these 6 tips will help you find an affordable and reliable Kentucky moving company for your long distance move. Make sure to do your research and choose the one that's best suited for your needs!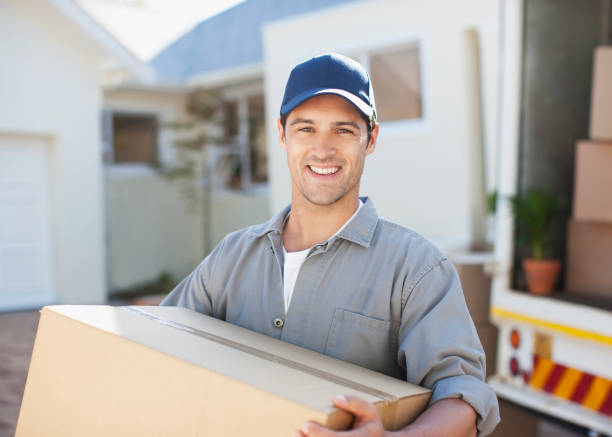 Our Moving Services
Full service packing and unpacking, including packing materials
Door to door moving
Commercial and office relocations
Residential apartment and house moving
Military relocations
State to state, coast to coast, local and long distance moving
Heavy and specialized furniture moving. Piano moving, pool table moving, etc.
Auto transport services (Vehicle Relocations)
How Much Will It Cost To Hire My Kentucky Long Distance Movers?
Beyond the base price, there are factors that can go into the total cost of hiring help for long distance moves. Things like the total distance traveled, fuel costs, the weight of your load, and even what time of year it is can all affect the price. For the most accurate quote it can be helpful to call. Most companies will offer a free estimate.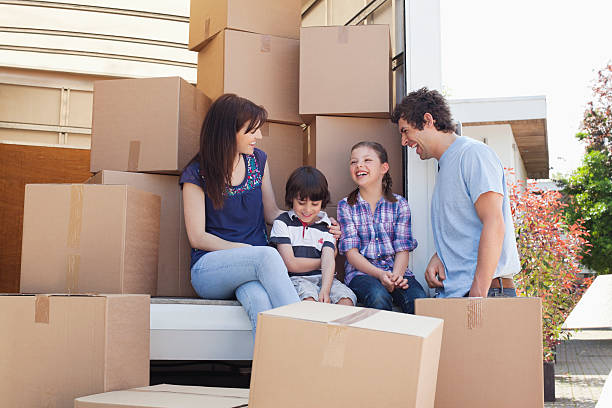 Before Signing with a Professional Moving Company
All services you have requested and there costs should be itemized and clearly stated in your agreement
Ensure that all information in your agreement is correct, including addresses and phone numbers.
The insurance and liability policy should be spelled out in the contract so you know exactly who is responsible for what and how much is covered in the event of damages.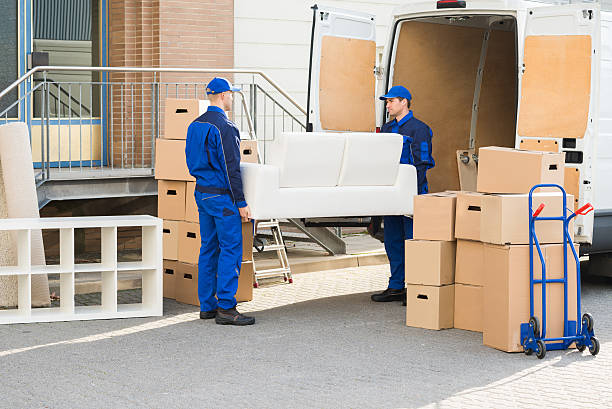 Things to Do to Make the Move Smoother
Transport and valuables and jewelry yourself.
Your homeowner's insurance policy may cover any damages. Check with your insurance agent before moving day.
Ask for a copy of the inventory sheet for your records. Be sure to take note of any reported damages and conditions listed on the sheet.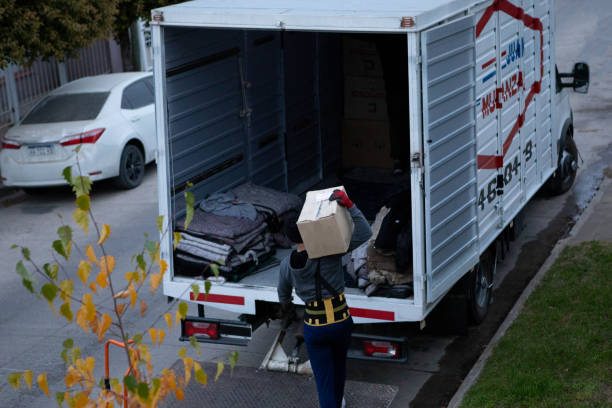 International Moving Services in Kentucky
If you need help going abroad with all of your belongings, call our team right now. Complications are likely to occur if you wait for too long.
On the other hand, you can use the extra time to go through our services, compare prices, check if you could do some parts of the transport yourself to lower your costs, etc. Even if you hire us just to pack and carry your belongings, it's still important to go through everything to check which are most important, which you could get rid of, and which you need to take with you personally.
How to Identify Kentucky Best Moving Companies
Check Reviews: When searching for the best moving company in Kentucky, it's important to read reviews from previous customers. By doing this, you can get an idea of how reliable and professional the movers are, as well as any potential issues that might arise during your move.
Get Quotes: Make sure to get quotes from several different moving companies in Kentucky so that you can compare their services and prices. Doing this will help you pick the right company for your needs and budget.
Licensing: All credible moving companies should have the proper licensing to operate in the state of Kentucky, so make sure they are formally licensed before making your decision.
Insurance: It's also important to make sure that the company you choose is properly insured, as this will give you peace of mind knowing that your belongings are protected in case of any accidents or damage during transit.
Experience: A good moving company should know how to handle all types of moves, so make sure you inquire about their experience and whether they have references of previous clients who can attest to their services. By doing this, you can be confident that your move will go smoothly with a reputable moving company.
These are just a few tips for how to identify the best moving companies in Kentucky. Following these steps will help ensure that you get the best service and value for your move.
Kentucky Cross Country Movers for Hire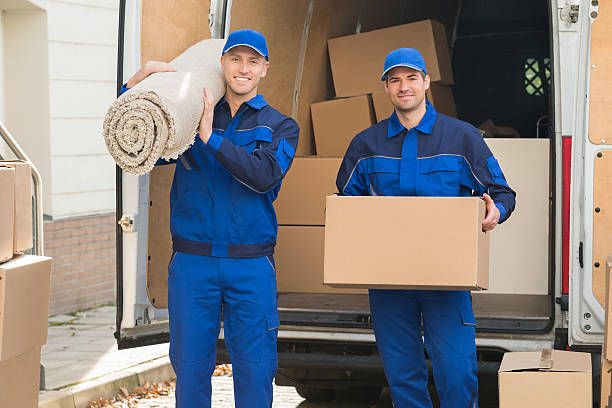 Benefits of Choosing A-1 Auto Transport for Your Kentucky Moving Services
Making the move to Kentucky is a significant life change. To make sure that it goes as smoothly as possible, you'll want to choose A-1 Auto Transport for your moving services.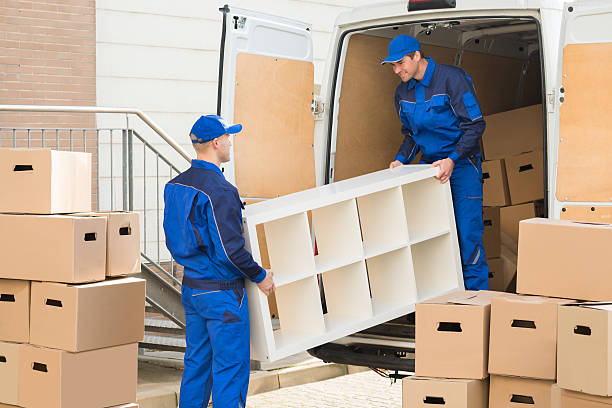 Here are six benefits of choosing us:
We are experienced and have been in business for decades. With decades of experience, you can trust us to deliver your belongings safely and securely.
We offer reliable customer service and are available 24/7 in case you have any questions or concerns during the moving process.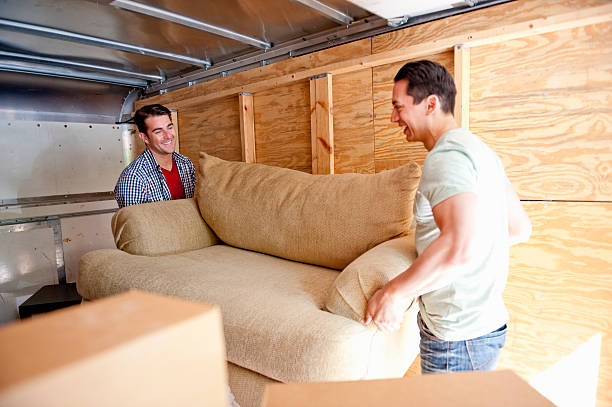 Our team of highly trained professionals will ensure that everything is handled with care, from packing up to loading, unloading, and setting up furniture at your new home.
We provide a variety of customizable options, including door-to-door delivery and full-service packing, so you can choose the services that are right for you.
Our rates are competitively priced and come with no hidden fees or surprises down the line.
We use modern equipment to ensure the safety of your belongings. We also make sure all of our vehicles are
Nelson Markesbery Moving & Storage
7370 Industrial Rd.
Florence, KY 41042
(859) 359-3999
Little Guys Movers Lexington
1591 Winchester Rd. #109
Lexington, KY 40505
(859) 795-1413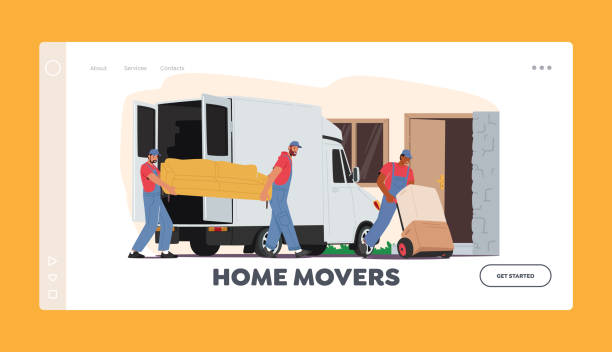 Vincent Fister Moving & Storage
2305 Palumbo Dr.
Lexington, KY40509
(859) 266-2153
Kentucky Storage Facility Directory
Lexington Mini Storage
2081 Bryant Rd.
Lexington, KY 40509
(859) 296-1190
3 L Self Storage
3333 Madison Pike
Fort Wright, KY 41017
(859) 334-0925
Frequently Asked Questions
What kind of liability coverage will be provided?

You won't have to f about your possessions being damaged during delivery if you use caution when choosing a shipping company. This is a result of the fact that every DOT-approved professional transport company should always have an insurance policy in place.

This means that as long as you pack the items in accordance with the instructions, the carrier will cover any damage that occurs while they are in the vehicle. The client and the carrier alike value the pre-travel examination.

The two types of standard insurance that are available in Alabama are expanded valuations and released value protection. The first is based on the weight of your stuff and pays a small amount for each pound.

The second choice is preferred since it provides more value and guarantees that any harm is appropriately made up for.

It is also suggested to take pictures because the pre-travel inspection is crucial for protecting your case in the event that something is stolen or damaged during the trip. In that case, things get tricky because there might not be any supporting proof.
Should I choose Kentucky full-service movers or rent a truck and move myself?

The solution is very straightforward because, in reality, a layperson cannot relocate a home without assistance. More people will still be required to load everything into the carrier, even if you rent a trailer and hire a driver. This is problematic because not even the actual packing procedure is stated.

Hiring full-service movers is a better option than handling everything yourself from start to finish because packing possessions while ensuring no damage during long-distance travel may be time-consuming.

Never hesitate to research businesses before making a decision. Never choose a company based solely on pricing; weigh the benefits and drawbacks and find out if the company has any prior experience transporting goods to the state.
Are same-day moves possible?

Your pick-up and drop-off locations are the sole determinants. There is an expedited shipping option that costs more from shipping companies. Depending on how quickly you require your things to be delivered, you can even cut the waiting period in half.

In order to facilitate an earlier delivery, the shipping industry changed its entire organizational structure for expedited shipments. A delivery that would have required a week can be finished in just two or three days. The distance, however, determines whether a trip can be finished in a single day.

Your consignment won't encounter any time-consuming impediments when moving within Kentucky. Therefore, border inspections are not necessary. If the distance is great enough, a same-day move is possible, even if the typical quote would take several days.

Considering that the trip takes around a week, it is possible that having products moved to Kentucky from Seattle or Oregon might be completed in a single day, depending on a number of variables.
What are flat-rate moving companies?

After hourly and per-mile payment structures, transportation businesses use flat rates as the third most frequently utilized payment structure. To choose a corporation, you need to exercise caution when using this method.

There are specific factors, such as all associated costs, that a company takes into account when giving you a price quote. This covers all the practical considerations that determine the driver's route, including labour costs, fuel costs, tolls, and other fees.

While it is a wise choice for shorter lengths, it might be devastating for longer ones because the corporation would also have to account for any unanticipated events at its end. You would therefore have to pay more than you would have if you had used other models.

A flat rate, on the other hand, provides you with a reliable number, something a quote cannot.
What are the dangers of hiring cheap Kentucky movers?

Choosing inexpensive movers is never a wise idea since they can end up costing you more than you think. Since you may lose all of your possessions without having a legal basis to fight for them if you're irresponsible, it's crucial to confirm the organization's authenticity.

Make sure a company is registered before comparing the prices. Avoid hiring cheap movers because, even though each reputable company has advantages, you'll find that their prices are typically identical.

This is because the elements considered in calculating the final cost of the delivery are always the same, assuming the resources are equivalent. Consequently, the cost is being compromised if a moving company is very cheap.

It's simple to determine whether a company is authorized because connections to all registered local moving companies are available on all official state websites. You should keep in mind that an unauthorized establishment is skipping something, whether it be security measures, insurance, liability, or a lack of qualified staff.
How long does it take Kentucky long-distance movers to move my stuff?

Due to the numerous factors that affect long-distance travel, it is impossible to provide a precise answer. Even if both pick-up and drop-off locations are in Kentucky, the first factor will lengthen the trip: the distance between them.

Considerable delays can be caused by factors like the weather, which has a more significant effect than you might realize. Additionally, consider regional holidays. Planning a path around them still requires time, even though the organization takes these into account.
I need help with an office move. Should I hire Kentucky commercial moving companies, or will any moving company work?

A commercial moving company from Kentucky is your best bet if you require the assistance of a trustworthy shipping company for an office transfer. This is so because, as was previously mentioned, it is ideal to work with a business that is familiar with the location you will be moving to.

There will be a lot of things that need to be moved while transferring an office. Therefore, everything needs to be carefully packed and loaded because the person in charge also has to answer to their employers. If you choose wisely, you won't have to worry about the process and can experience peace of mind.

When planning with the movers, it is best if the other party is familiar with the site, as they will be able to fill in the blanks if you become lost at any point.
Why should I work with local Kentucky moving companies?

Choosing a large organization that handles international shipping might be your top priority when choosing a moving company for your belongings. But remember that, particularly with regard to home things, bigger isn't always better.

Consider the scenario where you must relocate your possessions within Kentucky. Selecting a neighbourhood moving business is the most suitable line of action. Even if your things are coming from a further away state, look for a company founded there or has prior experience delivering to the state.

This is because a local company is more acquainted with the regional regulations, whether they pertain to the weight division or the acquisition of permits.

When it comes to handling port-related issues and other issues, the staff will be knowledgeable in every detail. No one else can give you advice like a local.
How are Kentucky shipping costs calculated?

The same factors must be taken into account by all shipping companies when evaluating cargo prices. The first and most important factor is how far apart your pick-up and drop-off locations are from one another. The farther you travel, whether your company bills by the mile, the hour or a flat fee, the more money you'll spend.

Another important consideration is how much fuel the truck will use while in motion, especially in light of the impact of variables like weather and traffic. Further, it is challenging to generalize about household products. Therefore, weight is crucial.

A two- or a three-bedroom house, which weighs roughly 7,500 pounds, will affect the weight-related cost of relocating in a different way. This number may alter depending on how many things you have around the house.

Due to the more challenging logistics during the peak months, you will spend more money. It also influences the ultimate price of how much packing you'll need.
How much do Kentucky movers cost?

Because prices vary over time and by region, it can be challenging to estimate the cost of shipping household goods in any state. On the other hand, if we used regular fees, customers would pay a flat amount or be charged per mile.

The per-mile factor can alter depending on gasoline prices, which will affect how much you'll be charged for the distance the vehicle travels. Certain companies do levy an hourly fee for shorter distances.

Despite the fact that the national average might vary from $800 to $2500, it is challenging to pinpoint a specific number because of how frequently it can change depending on several circumstances.

Most estimates indicate that transporting a typical shipment from Florida to Kentucky would cost around $1000 for a two-bedroom house and that it might cost up to $5,000 for a four-bedroom.