What's in this article?
Professional Moving Services: Kansas Long Distance Movers
Best Kansas Local Movers, Long Distance & Interstate Moving Companies
Moving out of Kansas can be frustrating, stressful, and full of headaches. Even the most relaxed among us dreads the day when they have to systematically categorize and organize everything they own into neat little boxes lined in bubble wrap. After that part is done, there is renting a moving van or borrowing someone's truck and convincing your friends and family to help you carry all of the bulky and heavy furniture.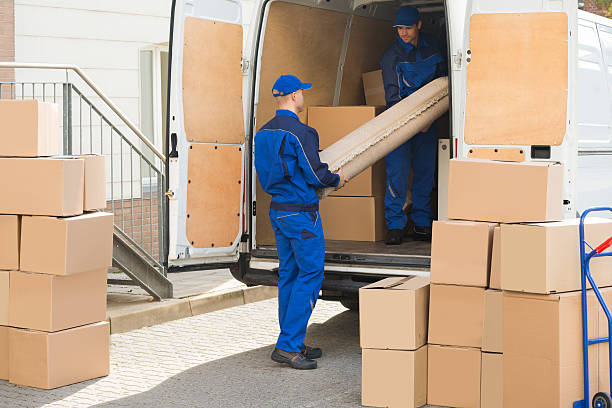 Who hasn't had one of those moments when you have to figure out what awkward position you will have to turn your couch to fit it through a too narrow doorway? It doesn't matter if you are moving across town or across the country, it isn't fun to do all this work yourself. If you choose to hire a professional moving company to help, you can eliminate a ton of the difficult work.
Benefits of Choosing A-1 Auto Transport as Your Kansas City Movers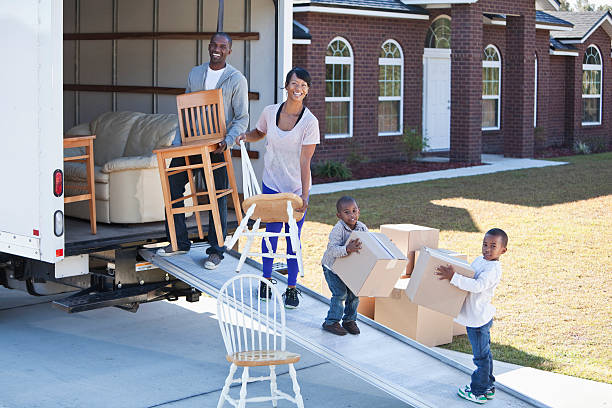 When you need reliable locally owned moving services in Illinois, there's no better choice than A-1 Auto Transport. We have been providing outstanding service to our customers for over 30 years and pride ourselves on offering a wide range of moving services that are tailored to meet your needs. Our team of experienced movers is dedicated to ensuring your move goes smoothly and that your belongings arrive in the same condition as when they left. We also provide comprehensive packing services, so you don't have to worry about wrapping, boxing, or storing all of your belongings yourself.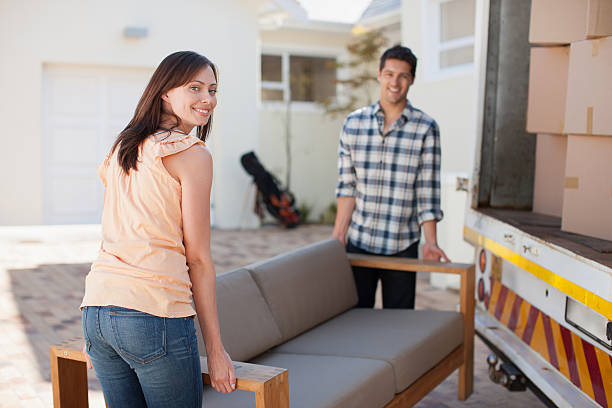 At A-1 Auto Transport, we understand that every move is different and requires a unique approach. That's why we offer flexible services, including long distance moves and same-day moves. Whether you're moving locally or across the state, our experienced movers will get your belongings from point A to point B in a safe, secure manner. We also offer storage options for those who need extra space during their move.
In addition to providing reliable moving services, we strive to make the process as stress-free and convenient as possible. We will provide our valued customers with an accurate quote for your move so that there are no surprises when it comes time to pay. We also offer comprehensive insurance coverage on all of our moves to protect your belongings from any damages or loss during transport.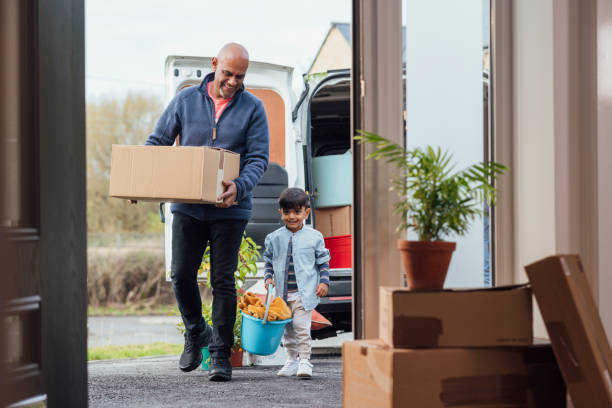 Whether you're moving to Kansas or out of the state, A-1 Auto Transport is here to make your experience stress-free and hassle-free. Our experienced movers are dedicated to providing outstanding service throughout your move, so contact us today for a free quote. We look forward to assisting you with all of your moving needs!
Cost & Time Examples For Interstate Moves
| To/From | Distance | 2BR | 4BR | Days |
| --- | --- | --- | --- | --- |
| Dallas to Olathe | 442 miles | $2,385- $2,976 | $4,627- $6,672 | 2-4 |
| Wichita to Denver | 443 miles | $2,386- $2,978 | $4,629- $6,676 | 2-4 |
| Chicago to Wichita | 596 miles | $2,604- $3,262 | $5,098- $7,379 | 2-4 |
| Wichita to Indianapolis | 632 miles | $2,636- $3,304 | $5,161- $7,466 | 3-5 |
| Columbus to Olathe | 640 miles | $2,650- $3,322 | $5,192- $7,515 | 3-5 |
| Kansas City to Phoenix | 1048 miles | $3,212- $4,054 | $6,392- $9,309 | 4-6 |
| Kansas to DC | 1269 miles | $3,450- $4,364 | $6,905- $10,078 | 4-6 |
| Seattle to Wichita | 1441 miles | $3,658- $4,635 | $7,348- $10,738 | 4-6 |
| NY to Kansas City | 1105 miles | $3,452- $4,370 | $6,932- $10,137 | 4-6 |
| Wichita to Dan Diego | 1159 miles | $3,348- $4,232 | $6,689- $9,756 | 4-6 |
*Prices and times are estimated. They can vary depending on the season and the contents of the home. Prices do not include packing.
Estimated Weight (based on home size):
1BR=2600 lbs - 3900 lbs
2BR=3900 lbs - 5200 lbs
3BR=6500 lbs - 9100 lbs
4BR=9100 lbs - 14300 lbs
5BR=11700 lbs - 19500 lbs
Out of State Movers Near Me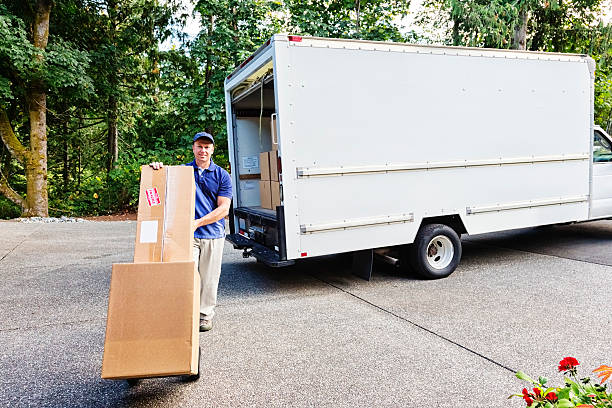 Cheap Movers Near Me
Looking for cheap long distance movers near you in Kansas? You got the job offer or got accepted into a school, or maybe you're returning to your hometown after years working across the country. No matter what your reasons are for moving, the process is typically an exciting one. However, once the actual move creeps closer, you realize the amount of work involved in getting to the actual moving day. That is where A1 Auto Transport comes in. You will have a multitude of choices when it comes to choosing movers. This might actually make choosing one harder.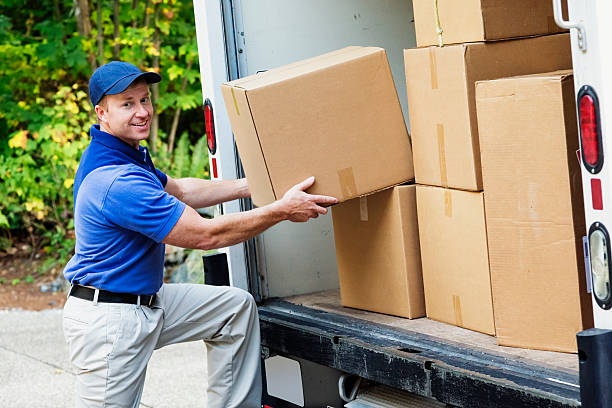 We take a customer-centric approach to our transport services. You're not just a number to us, and we aren't just moving "stuff." We move some of the most prized possessions you have, and we comprehend the gravity of that trust. Work with us if you want to have your move managed by a network of professionals in the transport industry. From those you work with over the phone to your transport crew, our people make all the difference. Head to A1 Auto Transport to compare long distance movers with trucks in your area right now.
Choosing Your Kansas Long Distance Movers
It is important to ask questions and do your research when you decide to work with a moving company. You want to make sure you are working with professionals and not some fly by night operation that is going to disappear with your stuff.
How long has the company been in business: Working with a moving company requires a lot of trust. You will want to make sure the one you choose is trustworthy and has an established history.
In the event of damage, how much their insurance cover: The law only requires moving companies to insure $0.60 per pound. Some companies will offer more coverage than this. You should ask questions to make sure your belongings will be covered if something happens.
Reviews and testimonials: You will want to make sure that any company you do business with has a history of excellence. Look to sites like Yelp or Google reviews to help you determine how dependable the company is and how they will handle any issues.
Department of Transportation registration: All movers who operate between different states must be registered with the Federal government and have a U.S. DOT number. Make sure if you are moving out of state that the company you choose is in compliance of these laws.
Extra services: Most moving companies will offer various additional services to make your move easier. Check and see which ones are available and how much extra they will cost to take advantage of.
A-1 Auto Transport can help you move your household goods nationwide. Call 888-241-3110 to get a free, no obligation to buy price quote on interstate moving services.
Our Moving Services
Full service packing and unpacking, including packing materials
Commercial and office relocations
Residential apartment and house moving
Military relocations
State to state, coast to coast, local and long distance moving
Heavy and specialized furniture moving. Piano moving, pool table moving, etc.
Auto transport services (Vehicle Relocations)
How Much Will It Cost To Hire My Kansas Long Distance Movers?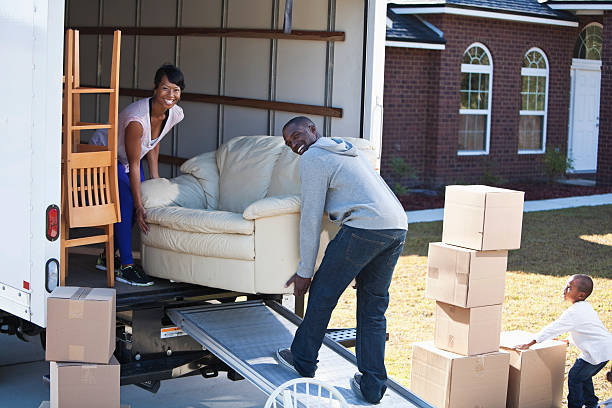 The total cost of hiring a professional moving service will be affected by a number of different things. It will cost less to move a studio apartment across town than it will be to move a 3 bedroom house across the country obviously, but did you know things like the time of year you choose to move, the current cost of fuel, and the weight of your load can all affect the price? For an accurate quote, it is best to call the company and ask them to give you a free estimate.
Don't Sign a Contract Until….
Make sure the addresses listed and all contact information is correct.
Make sure the company's insurance and liability policy are clearly spelled out in the contract.
Any additional services you have requested and their associated charges should be itemized in the agreement.
Things You Need to Do before the Move
Keep valuables and jewelry with you at all times.
Ask for a copy of the inventory sheet.
Your homeowner's insurance policy may cover any damages. Check with your insurance agent before moving day.
Tips on How to Save Money on Your Packing Supplies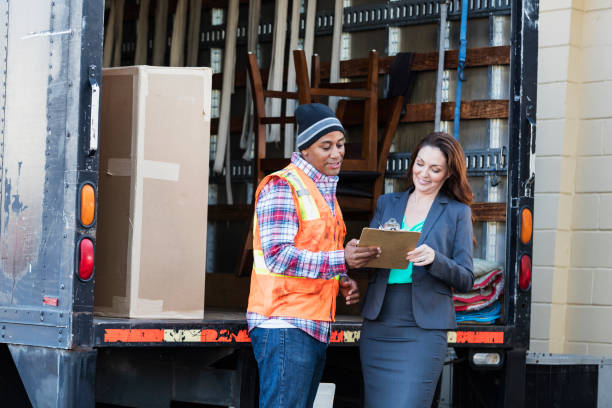 Are you relocating soon? You know that cutting costs is essential to staying competitive and profitable. One area where you can make a big impact is with your packing supplies. Here are some strategies for saving money on packing materials:
Shop around
There's no need to buy your supplies from the same place every time. Do research and compare prices; you may be surprised by how much money you can save just by shopping around.
Reuse old supplies
If you've moved before, chances are you have some leftover boxes and packing materials from your last move. These can be reused in your next move, saving you money on new supplies.
Ask for discounts
Many suppliers offer discounts to businesses. Make sure you ask the supplier if they offer any special pricing when you're looking to buy packing materials.
Buy in bulk
Buying supplies in bulk will typically save you money compared to buying items individually. Look for deals and offers that allow you to purchase larger quantities at a discounted rate.
Negotiate with suppliers
Many suppliers are willing to negotiate prices, especially if you're purchasing in bulk or making repeat purchases. Taking the time to shop around and negotiate your packing supplies can help you save money on your next move.
Follow these tips to save money on your packing supplies for your upcoming move! With a little bit of research and negotiation, you can make sure that your next move is as cost-effective as possible.
International Moving Services in Kansas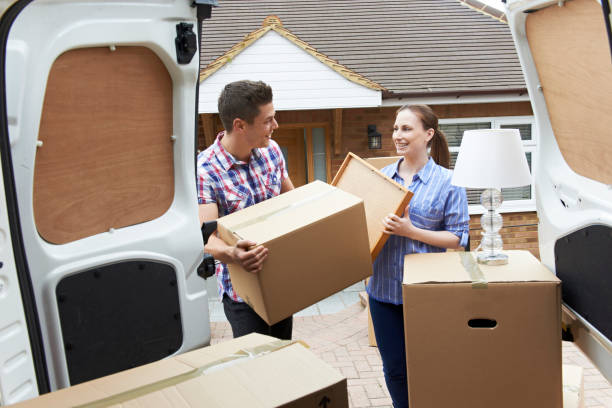 There are numerous details involved in moving that can have a big effect on the project. For example, you may have old things you hold on to due to memories or simply because you haven't found the time to throw them out.
If you're going abroad, it's probably best to take out all of those things. Every added item takes space and adds weight to your cargo. The price is proportional to these 2 factors, so the more things you can get rid of, the less you'll pay.
Another factor is the packing process. Knowing which items to put at the bottom and which at the top of a box, how to stack the boxes, and many other details play a huge role in determining how well your property will fare during the trip. If you want to make sure no problems occur, a professional's help is advised.
Tips to Prepare Your Household Belongings for Moving Services by A1-Auto Transport
Are you getting ready to move and are looking for tips on how to prepare your household belongings for moving services? The following guide from A1-Auto Transport will provide useful insight into the proper procedures so that everything runs smoothly on moving day.
Take Inventory
Before you even begin packing, make sure you have a list of all the items in the house that need to be moved - this will help the movers determine how much space they need for packing everything up.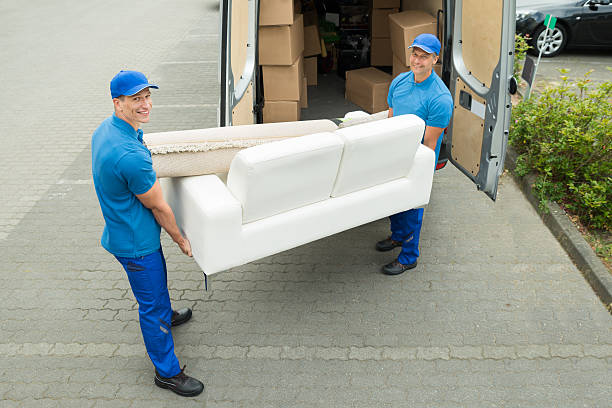 Use Accurate Packing Supplies
Once you've got your list ready, it's time to start packing. Make sure you use proper boxes and tape to make sure everything is secure during transport.
Label Your Boxes
Use markers or labels on each box to indicate the contents and which room they should be placed in upon arrival at your new home. Disassemble any large furniture items such as beds or tables before packing them up.
Consider Extra Padding
Be sure to pack all fragile items with extra padding and cushioning for protection during transit. Additionally, wrap delicate items like glassware in bubble-wrap or newspapers for extra assurance.
Keep Your Valuables
If you have any valuable items that should not be packed, consider bringing them with you in the car or having a professional moving service transport it separately.
Empty Your Drawers
Finally, don't forget to empty out all drawers and cabinets before you leave your old home. This will help keep your belongings safe while they are in transit, and it will also make unpacking much easier.
Following these tips will help you be better prepared for your move. If you have any additional questions about how to properly prepare your household belongings for moving services, please don't hesitate to contact A1-Auto Transport today. We look forward to helping make your big move a worry-free experience.
Factors That Determine the Estimates of Kansas Moving Services
When it comes to moving within the state of Kansas, there are many factors to consider. Distance, density, time frame, size of belongings and where pick up and delivery are taking place all determine estimates from moving services. Additionally, selecting movers in Kansas that fits your needs and budget is key - it's important to be aware of any hidden fees or offers special discounts or packages.
Density
One of the most influential factors that determine the estimates of Kansas city's moving services is how densely populated an area is. The more people living in a certain area, the higher the cost to move a residence or business may be. Additionally, areas with difficult terrain or challenging landscapes can cause extra costs due to added labor and materials needed to complete the job successfully.
Weather
Moving in inclement weather can also increase the cost of services due to safety concerns and extra labor/materials needed to complete the job. Even if you're moving during a more ideal time of year, severe storms or sudden changes in temperature can slow down progress and add onto your bill.
Distance
The typical cost of a move is usually determined by the distance between your current and new locations. Moving longer distances requires more resources in terms of labor, materials and fuel, so it's important to keep this factor in mind when budgeting for your move.
Seasonality
It's no secret that peak moving season can increase the cost of services, so if you can plan your move during the off-season months - late winter or early fall - you may be able to find more affordable rates.
Size of Move
The amount of stuff you're moving also affects the ultimate price of your relocation. The more items that need packing, loading and unloading, the higher the cost will be. If you're looking to reduce your costs, consider donating or selling any items that are no longer needed.
Services Offered
Not all moving companies offer the same services, so you should also factor in what type of help you need when requesting quotes. Do you need help packing and unpacking your belongings, or do you need assistance with disassembly and reassembly of furniture? Knowing this information upfront can help ensure you get the best rate for the services that are required.
Insurance Coverage
Most moving companies will include some form of insurance coverage in their contract, but it's important to read through the policy and make sure you understand what is covered in case of an accident or damage to your items. If the coverage isn't sufficient, you may want to consider purchasing additional insurance through a third-party provider.
These are just a few of the factors that determine the estimates of Kansas moving services. The best thing you can do is compare quotes from multiple companies and ask questions about what's included in their rates. That way, you'll get a better idea of which companies are offering the best value for your money.
As stated on a popular moving blog in Kansas City, experienced local movers value their customers and can guide them through the moving process efficiently. Therefore research into each available moving service is essential for finding the most suitable fit for you!
Kansas Cross Country Movers for Hire
Moving Proz
10442 W. 116th Terrace #220
Overland Park, KS 66210
(913) 815-4044
You Move Me Kansas City
Lenexa, KS
(913) 708-9744
My Mountain Movers Kansas City
435 Nicholas Rd. #200
Kansas City, MO 64112
(816) 399-0085
Kansas Storage Facility Directory
Extra Space Storage
9435 Holmes Rd.
Kansas City, MO 64131
(816) 926-9100
Shammrock Self Storage
2741 Merriam Ln.
Kansas City, KS 66106
(913) 828-5469
Frequently Asked Questions
What kind of liability coverage will be provided?

As long as you choose a shipping company carefully, you won't have to worry about your items being damaged during delivery. This is because you should always confirm the insurance status of any professional transport company recognized by DOT.

If you arrange the products in accordance with the instructions, the carrier will cover any damage that occurs while they are on the truck. Both the client and the carrier value the pre-travel examination.

The two common types of insurance offered in Alabama are expanded values and released value protection. The first pays a small amount for each pound of your things, depending on their weight.

The second choice is preferred since it provides more value and guarantees that any harm is appropriately compensated.

Pictures are also suggested because the pre-travel inspection is crucial for securing your case in the event that something is lost or damaged during the trip. If not, it gets tricky because there might not be any proof.
Should I choose Kansas full-service movers or rent a truck and move myself?

Realistically speaking, a layperson cannot relocate a household without assistance. Thus, the solution is very straightforward. You'll still need more personnel to load everything into the carrier, even if you rent a trailer and hire a driver. Here, not even the actual packing procedure is discussed, which is a problem in and of itself.

Hiring full-service movers are preferable to doing everything yourself from beginning to end because packing possessions while ensuring no damage during long-distance travel may be time-consuming.

Never be afraid to look at different businesses before choosing one. Never choose a company just on the basis of price; instead, weigh the benefits and drawbacks and find out if the company has any prior experience transporting goods to the state.
Are same-day moves possible?

It depends on where you pick up and drop off. Shipping companies provide a more expensive expedited shipping alternative. Depending on how quickly you need your things delivered, you may be able to cut the waiting period in half.

With expedited cargo, the shipping firm changes every aspect of its structure to facilitate an earlier delivery. Finishing a delivery that would have required a week in just two or three days is feasible. The length of the journey, however, will determine if it can be finished in a single day.

Your shipment will not encounter any time-consuming challenges if it is moving within Kansas. Thus, there will be no need for border inspections. If the distance is such that the typical quote would take many days, a same-day move is possible.

Given that the trip to Kansas takes about a week, having things transferred there from Seattle or Oregon may be accomplished in a single day, depending on a number of conditions.
What are flat-rate moving companies?

After the per-mile and hourly payment models, flat rates are the third standard payment structure employed by transportation businesses. You must use caution while picking a company using this method.

When a business quotes you a price, there are specific factors they take into account, including all associated costs. This covers the entire logistical procedure that determines the driver's route as well as labour costs, gasoline costs, car usage fees, and other expenditures.

While it is a wise choice for shorter durations, it might be devastating for longer ones because the business would also have to account for any unforeseen events at its end. As a result, you would have to pay more than you would have if you had utilized other models.

A flat rate, however, also provides you with a reliable figure, something that even a quote cannot.
What are the dangers of hiring cheap Kansas movers?

It's never a smart idea to use inexpensive movers because they could have more effects than you realize. Simply verifying the legitimacy of the firm is crucial since, if you're careless, you may lose all of your things without having a legal foundation to fight for them.

Once you have confirmed that a company is registered, you can compare their prices. Never choose cheap Kansas movers because you'll discover that, despite the fact that various reputable companies have advantages, their costs are sometimes equivalent.

This is owing to the fact that given the resources are equivalent, the elements that are taken into account when establishing the delivery's final cost are always the same. Therefore, a compromise will be made if a moving company is incredibly cheap.

Verifying whether a firm is licensed is simple because connections to the registered moving companies in the area are available on all official state websites. Keep in mind that an unauthorized establishment is skipping something, whether it be security measures, insurance, liability, or a lack of qualified staff.
How long does it take Kansas long-distance movers to move my stuff?

Given the large number of factors that affect long-distance travel, it is impossible to provide a precise answer. The first is the distance between the pick-up and drop-off locations; even if both are in Kansas, this will lengthen the trip.

Weather-related factors, for example, might cause delays, which means they have a more considerable effect than you might realize. Consider also any regional holidays. Even though the organization is aware of issues, planning a route around them takes time.

So, while you'll be able to get an average number, it usually isn't possible to get an exact number unless you ask your shipping company for a quote.
I need help with an office move. Should I hire Kansas commercial moving companies, or will any moving company work?

A commercial moving company from Kansas is the best choice if you require reliable shipping assistance for an office move. This is due to the fact that, as was already mentioned, it is ideal to work with a firm that knows the location you will be moving to.

Many items will need to be moved while moving an office; therefore, everything must be securely wrapped and loaded because the person in charge also needs to answer to their employers. Instead of stressing about the procedure, you can experience peace of mind after making a wise decision.

When making arrangements with the movers, it is best if the other party is familiar with the area because they will be able to fill in the blanks if you become lost along the way.
Why should I work with local Kansas moving companies?

Your first goal when choosing a moving company for your belongings may be to work with a vast organization that handles international shipping. But bear in mind that bigger isn't always better, especially when it comes to domestic things.

Imagine that you need to relocate your possessions within Kansas. Selecting a neighbourhood moving business is the finest line of action. Even if your things are coming from a more distant state, look for a company that is established in the state or has prior delivery expertise in the state.

This is because a local firm is more familiar with local laws, whether they pertain to the weight division or the procurement of permits.

The staff members are knowledgeable on how to handle port-related issues as well as other problems. You won't receive better advice from others than from locals.
How are Kansas shipping costs calculated?

All shipping firms must consider the same factors when evaluating cargo pricing. The first and most significant factor is the distance between your pick-up and drop-off locations. The greater the distance, whether your company bills by the mile, the hour or a fixed cost, the more you'll pay.

Another important consideration is how much fuel the truck will need while moving, especially considering the impact of variables like weather and traffic. Additionally, weight is crucial because it's challenging to generalize about household products.

The weight of a two or three-bedroom house, which weighs roughly 7,500 pounds, affects the weight-related cost of moving. This figure may alter depending on how much stuff you keep in your home.

Because the logistics are more challenging during the busiest months, you will spend more money. The final price also depends on how much packing you'll need.
How much do Kansas movers cost?

In general, because prices vary over time and by region, predicting the cost of transporting household goods in any state can be difficult. However, if we use regular prices, customers would either pay a fixed cost or be charged per mile.

Fuel prices can alter the per-mile factor, which determines how much you'll be charged for the distance the vehicle travels. Some companies do charge an hourly rate for shorter distances.

Although the national average is between $800 and $2500, it is challenging to pinpoint a specific number because of how frequently it might change depending on many factors.

Most estimates indicate that transferring a typical shipment from Florida to Kansas would cost around $1,000 for a two-bedroom house and that it might cost up to about $5,000 for four-bedroom houses.