What's in this article?
Professional Moving Services: Illinois Long Distance Movers
Best Illinois Long Distance & Interstate Moving Companies
Moving is such a hassle. You need to make sure you shut off all your utilities, transfer medical records, and notify schools. All that has to happen before you even load a single box. Then, you have to actually do the hard work. You have to pack everything into boxes, convince friends and family to help you with the heavy lifting, put it all into a truck or van, and hope and pray nobody broke anything.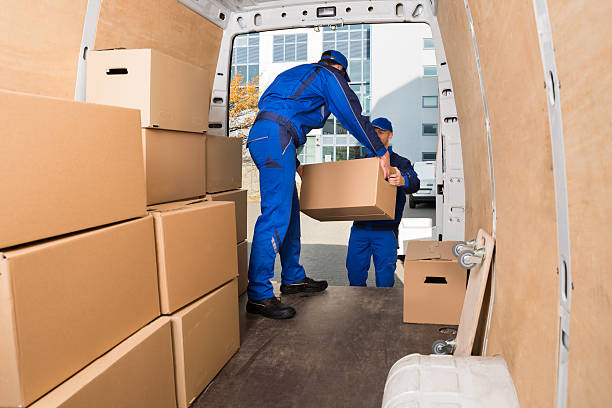 It doesn't matter if you are just moving to the next town, or across the country, it is still a huge headache. If the thought of it makes your skin crawl, you should consider hiring a moving company to help. They can't shut your utilities off for you, but they can handle the heavy lifting.
Cost & Time Examples For Interstate Moves
| To/From | Distance | 2BR | 4BR | Days |
| --- | --- | --- | --- | --- |
| Chicago to Detroit | 237 miles | $2,162- $2,688 | $4,870- $7,043 | 2-4 |
| Ohio to Chicago | 290 miles | $2,204- $2,740 | $4,244- $6,104 | 2-4 |
| Memphis to Joliet | 495 miles | $2,495- $3,120 | $4,870- $7,043 | 2-4 |
| Joliet to Asheville | 510 miles | $2,530- $3,166 | $4,940- $7,142 | 2-4 |
| Oklahoma to Illinois | 722 miles | $2,802- $3,520 | $5,522- $8,010 | 3-5 |
| Boston to Aurora | 883 miles | $3,048- $3,842 | $6,056- $8,816 | 3-5 |
| Denver to Joliet | 897 miles | $3,032- $3,820 | $6,016- $8,754 | 3-5 |
| Aurora to Miami | 1198 miles | $3,356- $4,242 | $6,706- $9,784 | 4-6 |
| Illinois to Arizona | 1453 miles | $3,668- $4,649 | $7,373- $10,777 | 4-6 |
| Chicago to Seattle | 1744 miles | $4,021- $5,109 | $8,131- $11,914 | 5-7 |
*Prices and times are estimated. They can vary depending on the season and the contents of the home. Prices do not include packing.
Estimated Weight (based on home size):
1BR=2600 lbs - 3900 lbs
2BR=3900 lbs - 5200 lbs
3BR=6500 lbs - 9100 lbs
4BR=9100 lbs - 14300 lbs
5BR=11700 lbs - 19500 lbs
Out of State Movers Near Me
Choosing Your Illinois Long Distance Movers
Any time you do business with an Illinois moving company, you should research them carefully. Here are a couple of things you should be looking at.
Check reviews online: You should always research a company you plan on doing business with online. Sites like Yelp can be helpful.
How much experience does this company have: It is better to work with movers that have been in the business for years. A company with more experience is better able to handle any issues.
Federally registered: Interstate movers must be registered with the Federal government and have a U.S. DOT number.
Will I be protected in the event of damages: Some moving companies insure your belongings for the full replacement value or their depreciated value, but the law only requires moving companies to insure only $0.60 per pound.
Extra services available: Many moving companies will offer additional services to make moving with them even easier such as packing and unpacking services. You should see what is available and how much extra it will cost.
How easy can you contact them: If there is an issue, you want to be able to ensure that you can reach the company. Hiring a business with a local office can be helpful.
A-1 Auto Transport can help you move your household goods nationwide. Call 888-241-3110 to get a free, no obligation to buy price quote on interstate moving services.
Our Moving Services
Full service packing and unpacking, including packing materials
Door to door moving
Commercial and office relocations
Residential apartment and house moving
Military relocations
State to state, coast to coast, local and long distance moving
Heavy and specialized furniture moving. Piano moving, pool table moving, etc.
Auto transport services (Vehicle Relocations)
Information on Illinois Moving Companies
Illinois has a wide variety of moving companies that can provide you with the service and support you need to move your belongings safely. Whether you're relocating within Illinois or across the country, these experienced companies can help make your transition smoother and stress-free. From packing services to storage options, they have the tools and resources available to handle any size move.
When searching for a moving company, it's important to ask lots of questions and do your research. Make sure you get an estimate in writing before signing anything so you can compare rates between different companies. Be sure to inquire about the safety practices they use when transporting items and the storage options available if needed. It's also a good idea to read customer reviews and check the company's rating with the Better Business Bureau.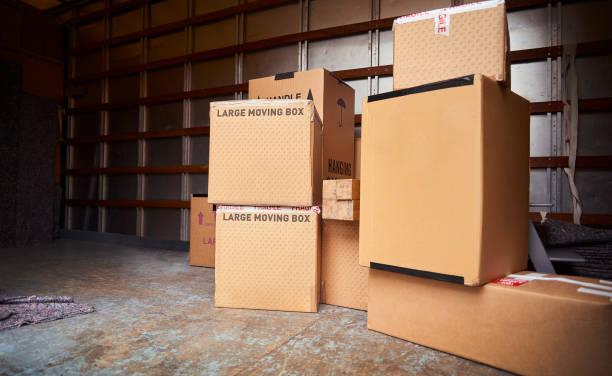 You can also save money by packing your own belongings or using recycled boxes instead of buying new ones. Many moving companies offer discounts for customers who are willing to do some of their own work, such as loading and unloading furniture items onto the truck.
How Much Will It Cost To Hire My Illinois Long Distance Movers?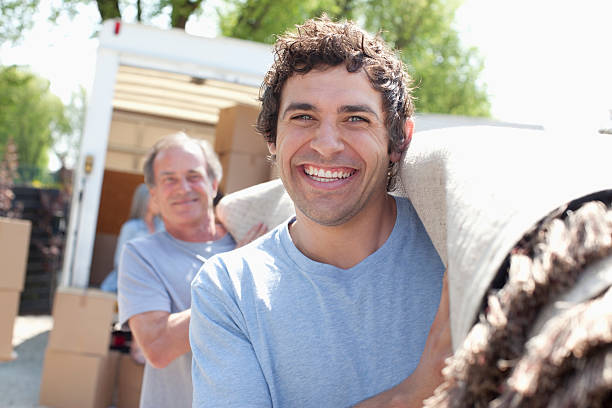 The cost of using a moving company can be affected by things like the distance being traveled, the cost of fuel, the number and weight of the items you need to move, and what additional services you require. It can be helpful to call around to a few different companies to compare quotes. Most companies will offer a free estimate.
Tips on How to Find Affordable Illinois Movers in The Moving Industry
Do your research
When looking for a moving company, it is important to do your research. Make sure the company you choose has a good reputation and plenty of customer reviews. Check for any complaints filed against them with the Better Business Bureau or other consumer protection agencies.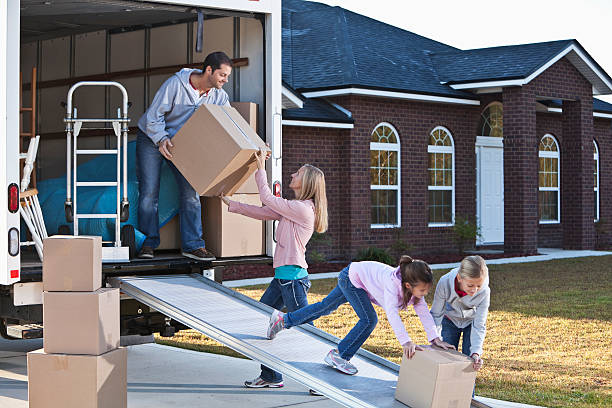 Get quotes
Once you have narrowed down your list of potential moving companies, contact each one for an estimate. Most companies will be more than happy to provide a free quote – just make sure to ask about any additional fees or services that may not have been included in the initial estimate. Don't be afraid to negotiate with the company if you think the quote is too high.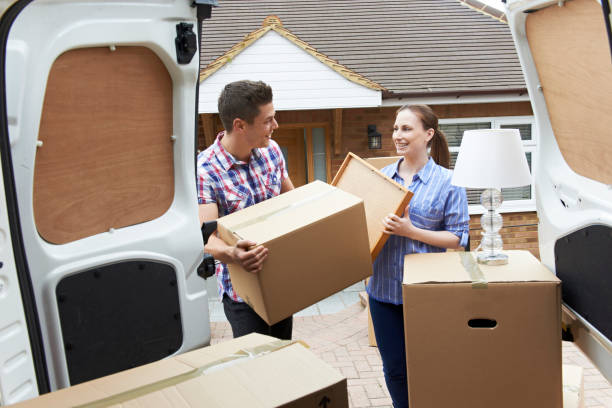 Check credentials
When selecting a moving company, make sure to check their credentials and insurance coverage. A reputable company should have proper licensing and insurance for both the state and federal government. This will ensure that your belongings are protected during transport and can provide peace of mind for your move.
Read reviews
Reading customer reviews is a great way to get a feel for the quality of service provided by a moving company. Look up previous customers' experiences and read any feedback they may have left about the company on social media or other websites. This can help you make an informed decision on the best moving services for your needs.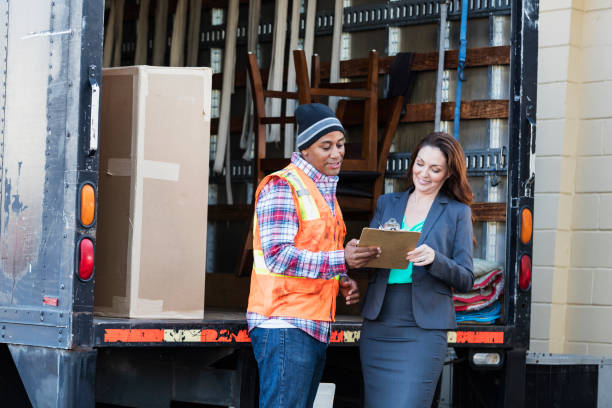 Look for special offers
Many moving companies offer special discounts and promotions throughout the year. Ask your potential movers if they have any current deals that could save you money on your move. Additionally, some companies may have loyalty programs or referral bonuses that can help you get a better price for your services.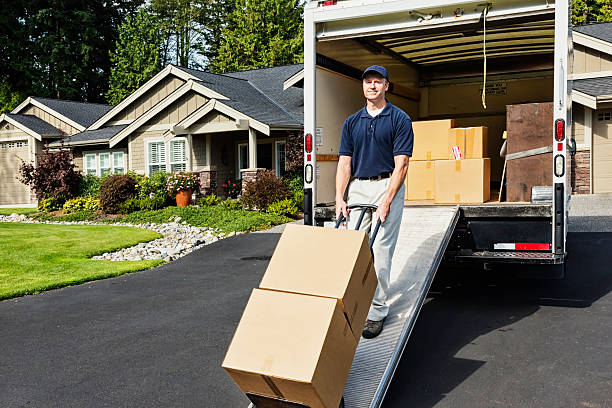 Organize your move
Organizing your move ahead of time can make the entire process much smoother. Make a list of all the items you need to pack and create a timeline for each step of the process. This will help you stay on track and ensure that everything is ready in time for your move date.
By following these tips, you should be able to find affordable and reliable moving services for your Illinois move. Do your research, get quotes from multiple companies, read reviews and check credentials before making a decision. Additionally, look for special offers and organize your goods ahead of time in order to make the entire process run smoothly.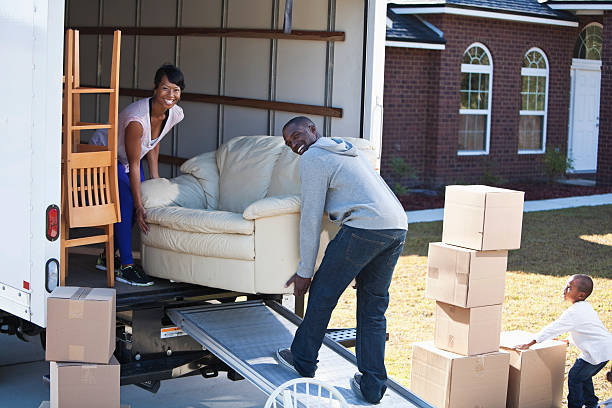 What to Know before You Sign that Contract
Any additional services you have requested should be listed on the contract clearly with the associated costs.
Make sure that all information on the contract is correct including the addresses you are moving from and moving to.
The mover's policy on damages should be listed on your agreement.
Helpful Moving Advice
It is better to leave all boxes in the rooms they were packed in, rather than stacking them all together.
You should consider transporting any jewelry or valuables with you.
Request a copy of the inventory sheet for your records. Note any claims of pre-existing damage.
Your homeowner's insurance policy may cover any accidental damages during a move. You should contact your insurance agent to find out.
International Moving Services in Illinois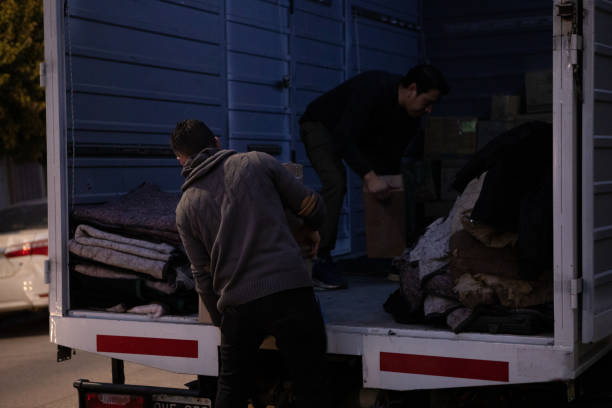 Each part of an international move can easily affect the others leading to either a smooth project or to delays and inflated costs.
If you haven't handled the packing properly, it's likely something will break. This is why most companies don't guarantee the items' safety if they haven't packed them themselves. If you want to have this assurance, allow professionals to handle it.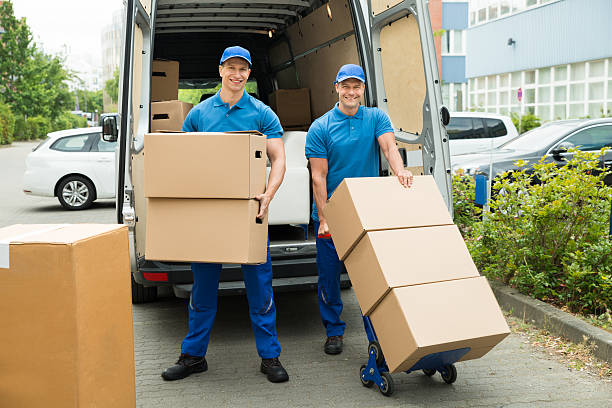 When selecting a Illinois Interstate and local moving company, you want to make sure that you are getting the best service possible. Doing your research ahead of time can help ensure you get the right mover for the job and can help to make the process as stress-free as possible.
6 Step By Step Guide on Long Distance Move to Illinois
Certain paperwork must be prepared when passing borders. It can differ from one country to another, so preparation is essential. Our team will handle this for you. You can check up on our progress through the phone at any point during the project.
Step 1: Research Both Interstate and Local Movers
The first step to a successful long-distance move is to research the available local movers and long distance movers in Illinois. You will want to make sure that the company you choose is reputable and has experience handling long-distance moves. Be sure to read reviews from past customers as well as look into the company's ratings with the Better Business Bureau.
Step 2: Create a Moving Process Plan
Once you have researched long distance movers, it is important to create a plan for your move. You will want to create an organized timeline that includes packing, loading, unloading and unpacking. You should also research Illinois moving costs so that you can properly budget for your move.
Step 3: Contact Professional Movers
Once you have created a plan, contact your chosen professional movers to schedule the date and time of your move. Make sure to provide any details about the items that need to be moved and let them know if any special accommodations are needed, such as heavy lifting or extra insurance.
Step 4: Choose the Right Size Van Lines
Once you have chosen your professional movers, it is important to choose the right size van lines for your needs. You want to make sure that you select a van line that can accommodate all of your items and allow for the safe transport of your belongings.
Step 5: Research A-1 Auto Transport
If you are moving long-distance, it is important to research A-1 Auto Transport as they offer interstate relocation services. You can look into their rates and see what type of coverage they provide for your move. This will ensure that your items are protected throughout the move.
Step 6: Consider Best Illinois Moving Companies
Finally, be sure to research the best moving companies in Illinois so that you can get the most affordable and reliable services for your move. Look into customer reviews and ratings as well as any special offers or discounts they may have available.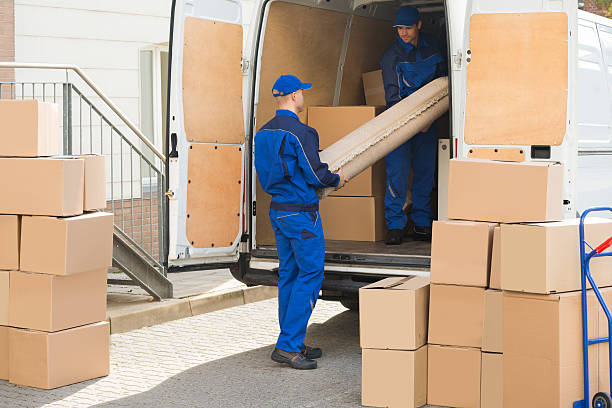 By following these steps, you can ensure that your long-distance move to Illinois is a success. Research the available local movers and van lines, create a moving process plan, contact professional movers, choose the right size van lines, research our van lines and consider Illinois best moving companies. Doing all of these steps will help ensure that your move goes smoothly and safely.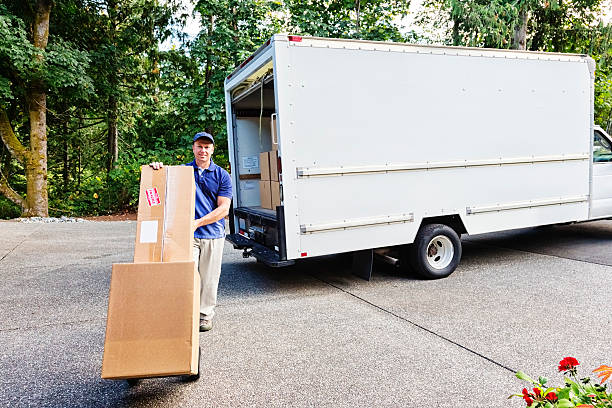 Illinois Cross Country Movers for Hire
New City Moving
2929 N. Campbell Ave.
Chicago, IL 60618
(773) 489-0600
Illinois Movers Inc.
#225 Skokie, 8170 McCormick Blvd.
Skokie, IL 60076
(847) 983-4437
Bernard Movers
126 IL-19
Wood Dale, IL 60191
(773) 883-0780
Illinois Storage Facility Directory
Storage General
723 US-150
Galesburg, IL 61401
(309) 822-4532
National Mini Warehouses
1408 W. Anthony Dr.
Urbana, IL 61802
(217) 356-9600
Life Storage
2301 W. Algonquin Rd.
Algonquin, IL 60102
(224) 276-2150
Frequently Asked Questions
What kind of liability coverage will be provided?

As long as you choose a shipping company carefully, you won't need to worry about your items being damaged during delivery. This is because it's important to always confirm that any DOT-recognized professional transport company has insurance.

Additionally, taking pictures is encouraged because the pre-travel inspection is crucial for protecting your case in the event that something is misplaced or damaged during the trip. If not, things get tricky because there might not be any supporting proof. At the very least, you and the movers will have an inventory list.

In the event that household items are harmed during a transfer, Illinois provides limited protection; however, you can also buy additional liability. It can be a bright idea if your employment requires you to relocate frequently.

Additionally, the Illinois government website recommends consumers hire moving businesses to verify their validity before hiring them, and you can look up a list of licensed movers there.
Should I choose Illinois full-service movers or rent a truck and move myself?

It's a relatively simple problem to solve. Without help, the average person cannot relocate a household. Even if you rent a trailer and employ a driver, extra workers will still be required to load it onto the carrier. The exact packaging procedure is not even mentioned here.

Hiring Illinois full-service movers is the better option because packing belongings to prevent damage during long-distance travel may be a time-consuming activity as opposed to managing everything yourself from start to finish.

Do your homework on potential companies before choosing one. Never choose a company just on the basis of price; instead, consider the advantages and disadvantages and inquire as to whether the company has any prior experience carrying goods to the state.
Are same-day moves possible?

Shipment companies provide expedited shipping; nevertheless, the cost is higher. Depending on how much money you're ready to spend, you can cut the wait time significantly.

It is possible to finish a delivery that would have required a week in just two or three days, but the cost will be higher because the business has given you precedence over other orders. The distance, however, will determine whether the trip can be finished in a single day.

Since it typically takes 6 to 8 days to go from Portland to Atlanta, it should go without saying that the trip couldn't be completed in a single day. It is possible to go from Charlotte, North Carolina, to Athens, though, and the trip usually takes one to two days.

Living within the state enhances your chances of same-day moves, but it also depends on how many items you own. However, the movers will also have a dependable person oversee the operation, so you should still assist in making sure the items are packed securely.
What are flat-rate moving companies?

Flat rates are the third most frequent payment structure used by transportation services after the per-mile and hourly payment models. When choosing a company using this strategy, you should be cautious.

There are specific criteria that a company takes into account, including all costs when they give you a quote. This includes all expenses related to labor, gasoline, vehicle use, and the entire logistical procedure that defines the driver's route.

Although it is a good choice for small distances, it could be disastrous for longer ones because the company must also plan for any unanticipated events on its end. A flat charge, however, also gives you a trustworthy amount, something even a quote cannot.
What are the dangers of hiring cheap Illinois movers?

Hiring inexpensive movers is never a good idea because it could have more severe consequences than you might imagine. If you're reckless, you might lose all of your possessions without having any legal reasons to fight for them, so it's simply required to confirm the legality of the corporation.

You can compare a company's prices after making sure it is registered. Never hire a cheap Illinois moving company. Even though each respected company has unique strengths, you'll find that their pricing is generally comparable.

This is because, provided that the resources are comparable, the factors that are taken into account when determining the final cost of delivery are always the same. Therefore, something is being cut if a moving firm offers a particularly low price.

Safety precautions, insurance, or even unpaid labor could cause the items to be handled carelessly. It is essential to choose the confidence that a reputable organization brings rather than being influenced by pricing because all of them could cause problems.
How long does it take Illinois long-distance movers to move my stuff?

It is impossible to give a firm response because there are so many different things that can influence long-distance travel. The first is the distance between the pick-up and drop-off locations; despite the fact that both are in Illinois, this will make the trip longer.

Things like the weather, which could create delays, have a more significant effect than you might think. Also, take into account local holidays. The organization does take issues into account, but it still takes effort to build a path around them.

However, there are more forces at play. Due to border inspections, a delivery deeper within the state may be made more quickly than one that is closer but necessitates traveling on the interstate. When you engage a business, they will provide you with a quote that includes an expected delivery date.
I need help with an office move. Should I hire Illinois commercial moving companies, or will any moving company work?

A commercial moving company from Illinois is the most excellent option if you're looking for a trustworthy shipping business to help you with an office move. This is because it is essential to work with a company that is knowledgeable about the area you will be moving to, as was previously discussed.

Since there will be a lot of stuff to transport during an office move, everything must be carefully wrapped and loaded because the person in charge also has to answer to their employers. You can unwind if you choose wisely in business.

If you're coordinating with the movers, it's preferable if the other party is local if you aren't since they will be able to fill in for any mistakes you might make.
Why should I work with local Illinois moving companies?

When selecting a moving company for your house, working with a reputable company that handles international shipping should be your first priority. However, you must keep in mind that bigger isn't always better, particularly when it comes to home products.

Imagine you had to move your belongings within Illinois state. Choosing a local moving company is the best line of action. Finding a business with an Illinois office or experience delivering to the state is advised, even if your items are coming from a more distant state.

The reason for this is that a local business is more familiar with the rules that apply, whether they deal with weight division or the purchase of permits. Since the personnel will be local, they'll be able to provide you with more help.
How are Illinois shipping costs calculated?

The same elements must be taken into account by all shipping companies when estimating cargo costs. Your pick-up and drop-off sites' separation is the first and most crucial factor. The greater the distance, whether your business charges by the mile, the hour or a fixed cost, the more you'll spend.

Considering factors like weather and traffic, the amount of fuel the truck needs, while it is traveling is another crucial aspect. In addition, it is challenging to generalize household items, so weight is essential. The weight of an average two- or three-bedroom house is about 7,500 pounds, and the cost of interstate transportation varies with weight.

You'll pay extra because the logistics are more difficult during the busy months. The amount of packing you need will also affect the end cost.
How much do Illinois movers cost?

It is impossible to provide a precise amount for your delivery because the total cost depends on a variety of variables, including the specifics of your order. However, if you look at Illinois's average rates, you may get a general notion.

The cost within a state can vary significantly since there are simply too many shifting aspects that a business must take into account. The national average for a typical delivery is between $800 and $2,500.

Household movers in Illinois charge between $140 to $300 per hour, yet prices can also change depending on the pricing strategy your business employs.

If we consider all moving-related expenses, a move from Idaho to Illinois for a two-bedroom home can cost somewhere between $3,000 and $5,000. For bigger homes, the number can easily reach $11,000.