What's in this article?
Professional Moving Services: Georgia Long Distance Movers
A1 Car Transport is your go-to relocation service. Options for local, long-distance, and international moves, as well as packing services, are available. You can rely on them to provide excellent service using cutting-edge tools and a kind attitude. They have partnerships with the best in the industry, including Allied Van Lines, North American Van Lines, and International Van Lines. Now that you've found A1 Auto Transport, you may relax about the moving date.
Best Georgia Long Distance & Interstate Moving Companies
Whether you are moving next door from your home in Georgia or across the country, moving can be tough. There are utilities to shut off, medical records to transfer, school records to transfer, and that is all before you enough touch a single box. After that you have to actually pack up a truck or van and do the actual move.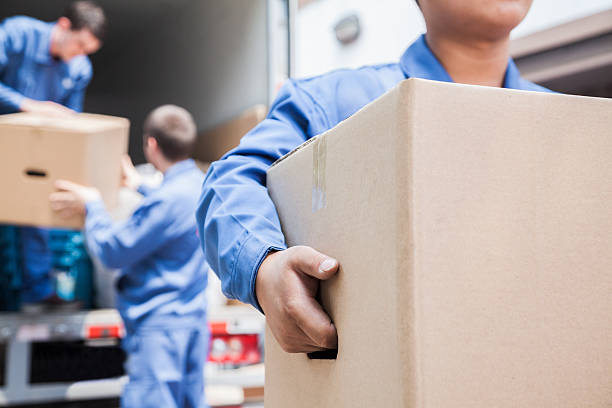 If you don't load everything correctly, things could get damaged. You have to convince friends to help you lift heavy awkward things. There is no easy way to lift a king size mattress. If the thought of it makes you ill, you could consider hiring a full service moving company to help. Your belongings will meet you at your new home.
Cost & Time Examples For Interstate Moves
| To/From | Distance | 2BR | 4BR | Days |
| --- | --- | --- | --- | --- |
| Charlotte to Athens | 173 miles | $2,000- $2,475 | $3,806- $5,446 | 1-2 |
| Atlanta to Nashville | 233 miles | $2,102- $2,608 | $4,022- $5,766 | 2-4 |
| Detroit to Atlanta | 610 miles | $2,679- $3,360 | $5,260- $7,622 | 3-5 |
| Atlanta to Miami | 627 miles | $2,662- $3,338 | $5,220- $7,560 | 3-5 |
| Chicago to Atlanta | 782 miles | $2,879- $3,621 | $5,687- $8,259 | 3-5 |
| Boston to Athens | 886 miles | $3,024- $3,809 | $5,998- $8,724 | 3-5 |
| Georgia to Denver | 1599 miles | $3,756- $4,763 | $7,556- $11,048 | 5-7 |
| Arizona to Georgia | 1808 miles | $4,063- $5,162 | $8,207- $12,015 | 5-7 |
| Savannah to LA | 2149 miles | $4,432- $5,642 | $9,002- $13,211 | 6-8 |
| Portland to Atlanta | 2174 miles | $4,434- $5,646 | $9,008- $13,220 | 6-8 |
*Prices and times are estimated. They can vary depending on the season and the contents of the home. Prices do not include packing.
Estimated Weight (based on home size):
1BR=2600 lbs - 3900 lbs
2BR=3900 lbs - 5200 lbs
3BR=6500 lbs - 9100 lbs
4BR=9100 lbs - 14300 lbs
5BR=11700 lbs - 19500 lbs
Out of State Movers Near Me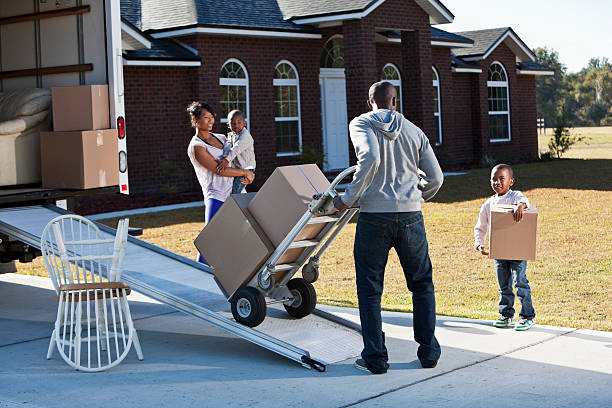 Cheap Movers Near Me
Looking for cheap long distance movers near you in Georgia? Your typical DIY long-distance moving story will look a little something like this. Days prior you'll be packing up everything you own and getting a moving truck. On moving day, you'll plead with everyone you know to help you load your household items onto a truck. The next day you might start driving but will have to stop and leave your truck in the parking lot of a hotel, filled with everything you own.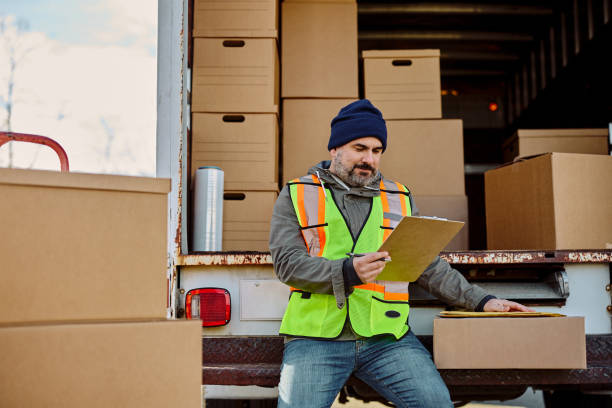 Once you get to your destination maybe days later, you'll have to unload most everything alone unless you have some friends or family on the other side. Then, you take the truck back. It's an exhausting process.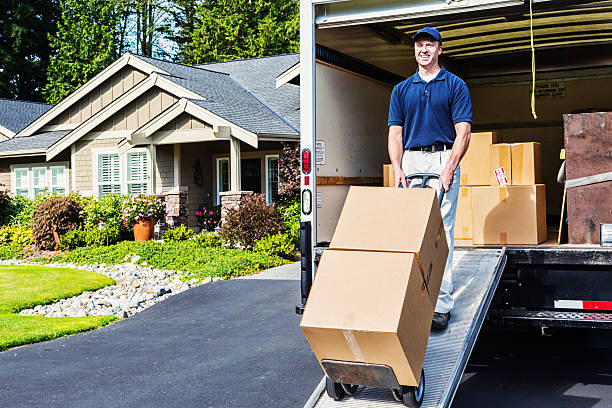 How about just connecting with A1 Auto Transport to manage this entire process for you. In fact, once we set off on the road, you won't have to think about it again until we meet you at the door of your next address. Our experienced teams located all over the country are ready to get you moved safely and securely. Head to A1 Auto Transport to compare long distance movers with trucks in your area right now.
Information on A-1 Auto Transport Moving Company
A-1 Auto Transport Moving Company is the most reputable long distance moving company in Georgia. Whether you move locally or long distance, we can help make your move stress free. With the GPS tracking feature in place, customers can stay up to date with the location of their belongings without having to call and ask.
Our Georgia moving company also offer a fragile only packing option if you want extra security for valuable items such as antiques, artwork, or heirlooms. To top it off, our local moves and long distance moves are competitively priced compared to other long distance moving companies so you don't have to worry about breaking the bank when making your big move!
Benefits of Choosing A-1 Auto Transport for Your Georgia Moving Services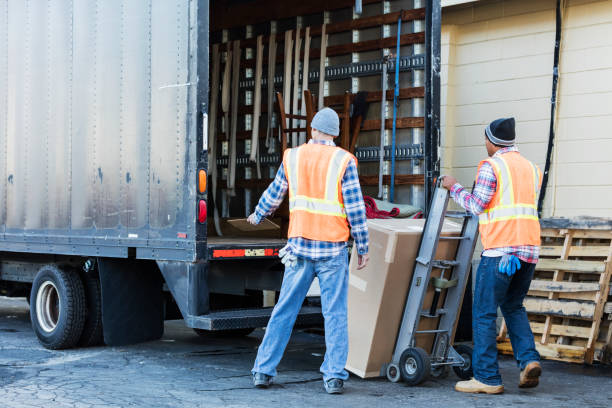 A-1 Auto Transport is equipped with professional movers that can help you navigate the complicated moving process. No matter if you're moving in or across Georgia, or even going out of state, their experienced local movers always aim to make your move as stress free and efficient as possible.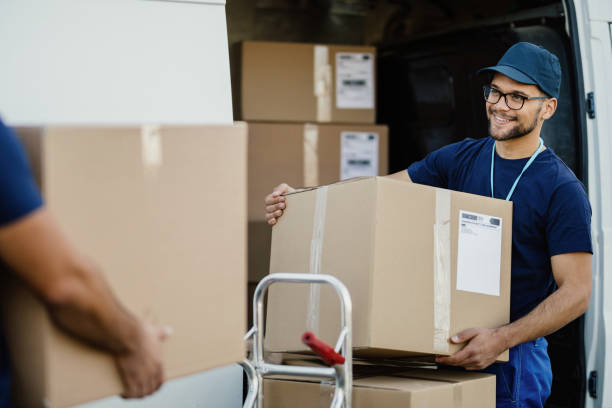 As one of the best local moving companies available in Georgia, A-1 Auto Transport is known for providing top notch service for their many customers. They will ensure to keep your belongings safe and secure throughout the entire journey and have excellent customer service to answer any questions you may have along the way.
Choosing Your Georgia Long Distance Movers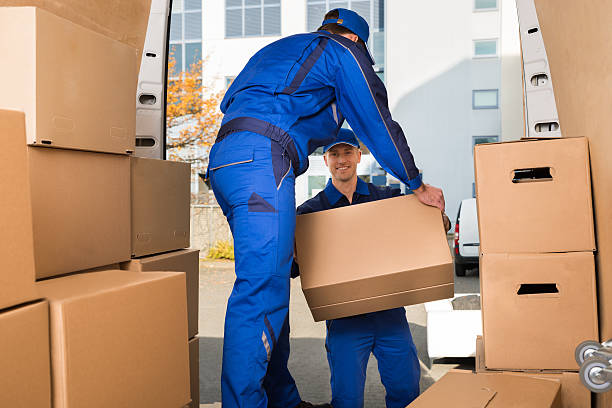 When you work with a moving company, you will want to do your research. You don't want to end up losing all your worldly possessions due to theft or damage.
The company's reputation: You don't want to hire some fly by night operation that isn't going to take care of your things, or worse, disappear into the night with them, never to be heard from again. Check online at sites like Yelp and see what kind of reputation they have. Pay special attention to how problems were resolved.
Years in business: How long has this company been in the moving business? Don't hire a couple of guys who bought a used van and call themselves a professional moving company. Make sure you are working with experienced professionals.
DOT Registration: Interstate movers must be registered with the federal government and have a U.S. DOT number. Make sure your company can legally operate across state lines if that is where you need to move.
Insurance and liability: The law only requires the company to insure your belongings for $0.60 per pound. Some companies will offer more coverage up to the replacement cost of the items. Find out what your company offers.
Additional services: You can get a whole host of optional services to help you with your move, including packing and unpacking, or automobile transport. Check what services the company offers, and how much extra they cost.
Ease of contact: Ensure that you will be able to reach the company in the event of an emergency. Going with a company that has a local office can help.
A-1 Auto Transport can help you move your household goods nationwide. Call 888-241-3110 to get a free, no obligation to buy price quote on interstate moving services.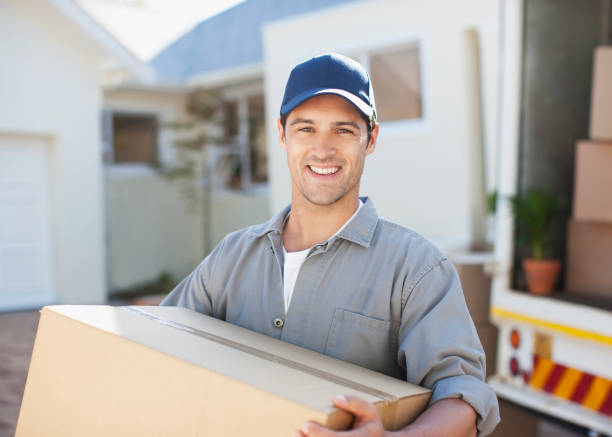 Our Moving Services
Commercial and office relocations
Residential apartment and house moving
Military relocations
Door to door moving
Full service packing and unpacking, including packing materials
State to state, coast to coast, local and long distance moving
Heavy and specialized furniture moving. Piano moving, pool table moving, etc.
Auto transport services (Vehicle Relocations)
Step By Step Guide on Long Distance Move to Georgia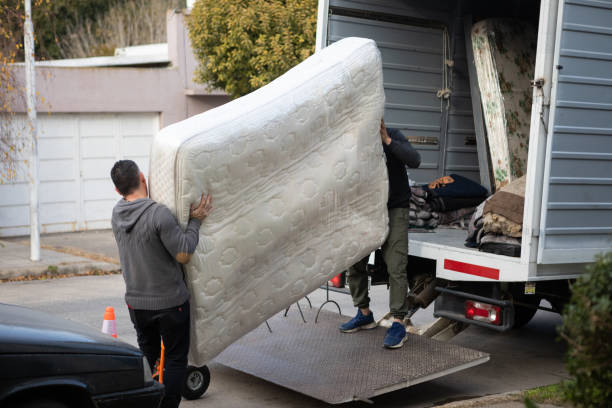 Research moving companies: One of the first steps to doing a long-distance move to Georgia is researching and comparing different moving companies. Consider their services, available discounts, customer feedback, and pricing before making a decision.
Create an inventory list: Once you've found your preferred company, it's time to make an inventory list of all the items you need to move. This is important for both insurance reasons and tracking purposes in case something gets lost or damaged during the move.
Organize packing materials: Gather together all the necessary packing materials, such as boxes, tape, bubble wrap, and labels. Make sure to have enough materials for all the items you'll need to move.
Start packing: Begin by packing the least important items first, such as books, decorations, and other non-essential items. Once those are packed, start on the more essential items like clothes and furniture.
Book your move: Once all the packing is done, you'll need to book your move with the moving company. Make sure to provide them with an accurate inventory list of everything that needs to be moved and any special requests or instructions.
Prepare for delivery: On the day of your move, make sure everything is ready for pick-up. Place all the boxes in a secure location and ensure that everything is properly labeled for delivery. Once your items arrive at their destination, you can begin unpacking and settling into your new home.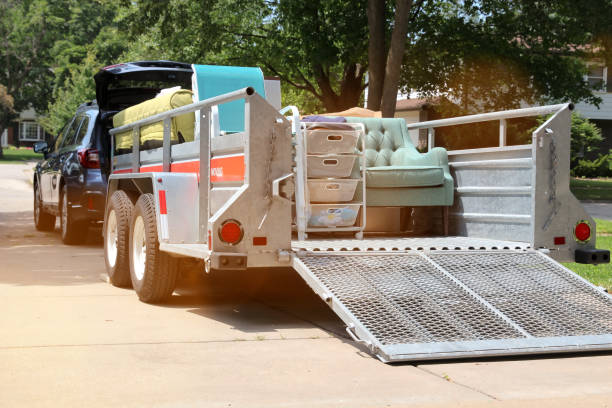 Following these steps will ensure that your long-distance move to Georgia goes smoothly without any issues or delays. With careful research, organization, and preparation, your move will be stress-free and hassle-free.
Factors to Consider When Selecting From Georgia Interstate and Local Moving Companies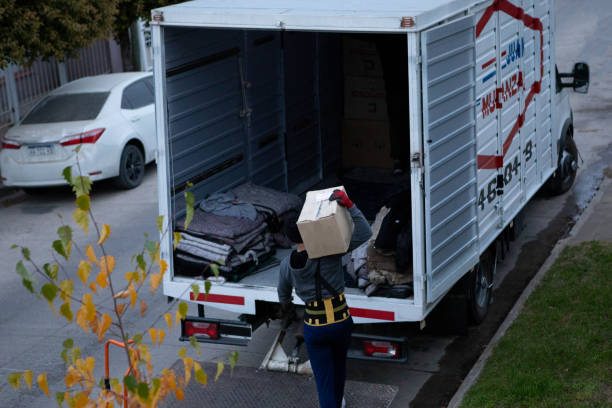 Reputation
Reputation: When selecting a Georgia Interstate and local moving company, it's important to ensure that the company has an established reputation for providing quality services. Do some research to find out how long the company has been in operation and what customers have said about their experience with them.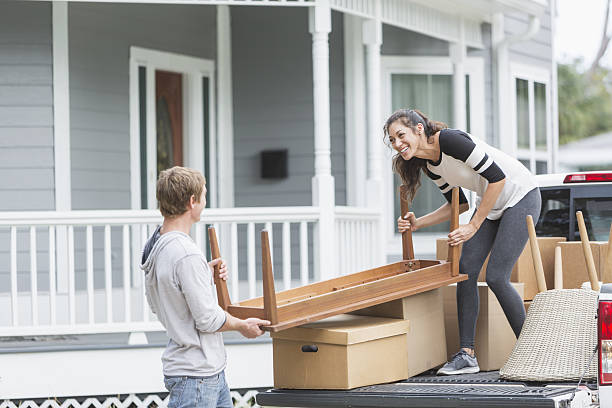 Experience
Experience: When selecting a Georgia Interstate and local moving company, make sure you choose one that has experience in the type of relocation you are undertaking. Make sure they have handled similar types of moves in the past and can provide references from previous clients.
Cost
Cost: The cost of a move is always an important factor to consider when selecting a mover, especially if you are on a budget. Ask the company for an estimate so you can compare it with other movers and get the best deal.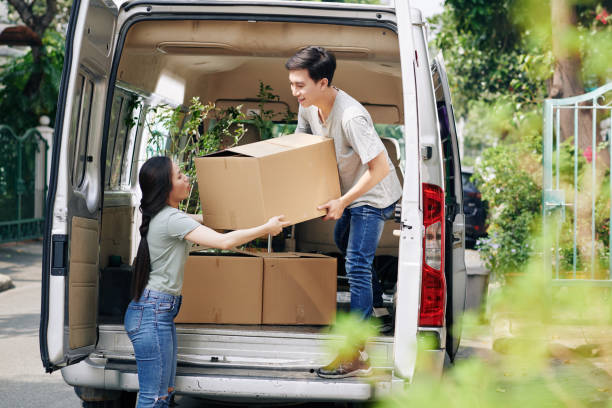 Insurance
Insurance: When selecting a Georgia Interstate and local moving company, make sure they have adequate insurance coverage to protect your belongings during transit. Ask for proof of insurance before you sign any contracts.
Equipment
Equipment: Make sure the mover you select has the right equipment and vehicles to safely move your belongings. Ask the company what type of moving trucks they use and whether or not they have experience with handling heavy objects.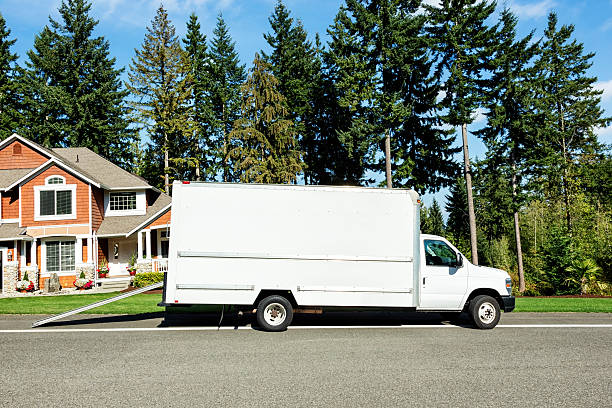 Customer Service
Customer Service: Customer service is essential in any business, so make sure the mover you select has a customer service department that is available at all times to answer any questions or address any concerns you may have.
Storage
Storage: Many times, people need to store their belongings during a move. Ask the mover if they offer storage services and what type of facility they use for safekeeping.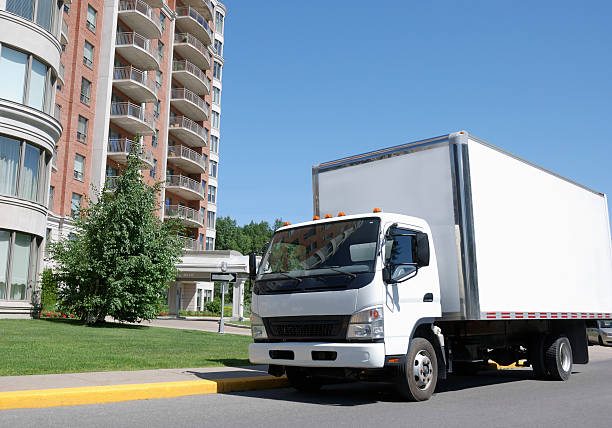 Packing Services
Packaging: Make sure that the Georgia Interstate and local moving company you select has proper packaging materials available to ensure your items are safely packed and transported. Ask them what type of packing materials they use and how much it will cost for the service.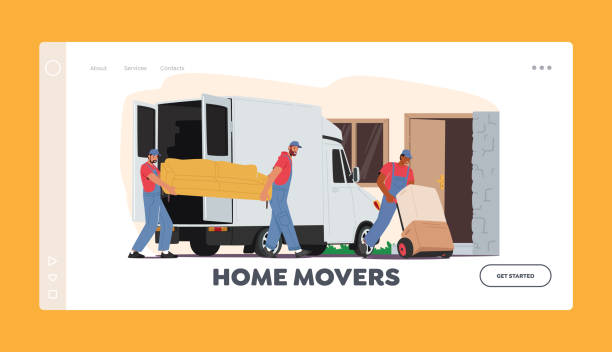 By taking into consideration all these factors, you can make sure that the mover you select is reliable, experienced and properly insured to handle your move with ease. This will provide peace of mind knowing that your belongings are in good hands during the transition.
How Much Will It Cost To Hire My Georgia Long Distance Movers?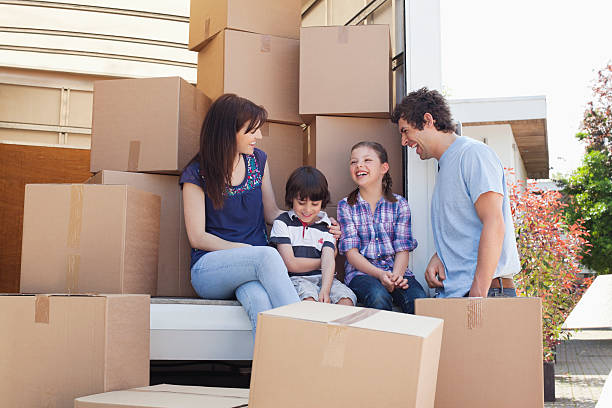 The cost of your relocation services will largely depend on your specific needs. If you are moving across the country it will obviously cost more than moving a few streets down. The cost can be affected by the cost of fuel, the amount of stuff you are moving, how much it weighs, and even what time of year you are planning your move. Compare quotes by calling multiple interstate and local moving companies for a free estimate.
Before Signing a Contract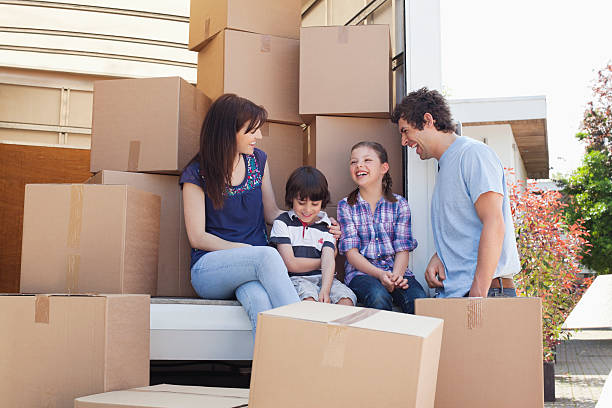 Any services you have requested should be listed clearly on the agreement with their accompanying costs.
Ensure all addresses and phone numbers are correct.
Find out how much insurance coverage your company is providing. Are they insuring the full amount of your belongings, or is it just the minimum required by law.
Tips
Transport valuable items like jewelry yourself.
Most moving companies keep an inventory sheet. Ask for a copy for your records.
Your homeowner's insurance may cover any damages. You should speak with an agent before moving day to find out.
International Moving Services in Georgia
If you're going abroad for a few years, it's important to get your belongings transferred without unnecessary damage. How you pack your items will likely make the biggest difference in this aspect. You can search for tutorials online and do it yourself, though it will be a very lengthy process. You can also ask our company to do it for you.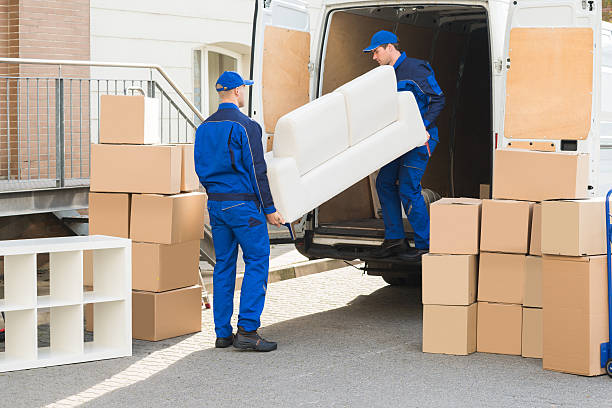 After everything is ready, our team can take care of the move. They'll deal with customs, make sure your items are boarded on the ship safely, and ensure no problems of any kind occur.
If you're going to move soon, we recommend you call today. This will help prevent scheduling problems and delays.
Tricks to Reduce Your Georgia Moving Services Estimate
Planning a move to or from Georgia can be stressful, but finding great customer service doesn't have to be. A great way to reduce the cost of your moving services estimate is to use a full service mover; these companies provide packing, loading, and transportation all in one package.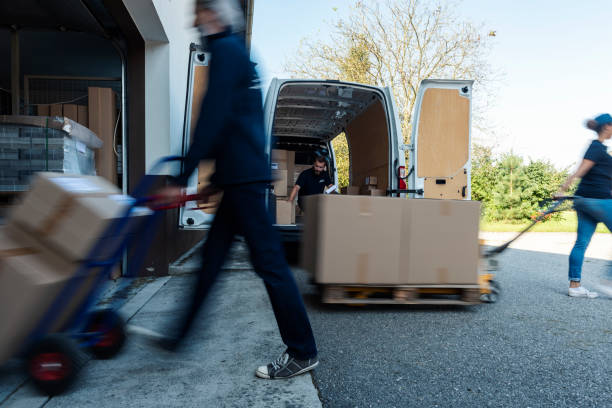 Not only will you save time by not having to source multiple providers, but also money since full service movers are able to offer lower costs per pound for their services as part of the package deal. Researching different mover options for great customer service and asking a lot of questions will help you find the best deal for your move.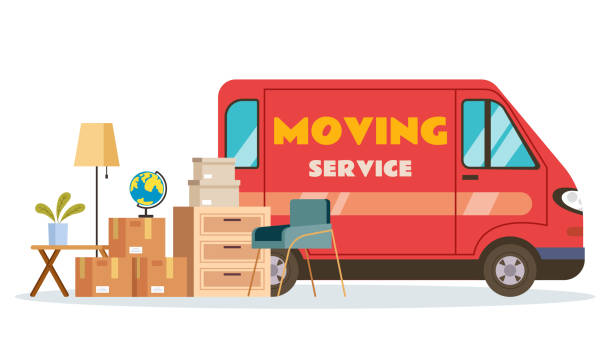 Georgia Cross Country Movers for Hire
Georgia Pack and Load Moving and Storage Inc.
1300 Northbrook Pkwy. #100
Suwanee, GA 30024
(678) 755-1407
Georgia Peach Movers
Norcross, GA
(404) 304-4182
Bulldog Movers
4194 Northeast Expy.
Atlanta, GA 30340
(770) 333-8100
Georgia Storage Facility Directory
Extra Space Storage
600 Virginia Ave. NE
Atlanta, GA 30306
(404) 874-7410
CubeSmart Self Storage
1820 Marietta Blvd. NW
Atlanta, GA 30318
(404) 351-5551
Frequently Asked Questions
What kind of liability coverage will be provided?

You won't have to be concerned about your things being harmed during delivery as long as you exercise caution when selecting a shipping firm. This is because of the fact that you should always check the insurance status of any professional transport firm as recognized by DOT.

Pictures are also advised because the pre-travel inspection is essential for securing your case in the event that something is lost or damaged while on the journey. If not, it becomes complicated because there could not be any evidence. At the very least, you and the movers will have an inventory list.

Georgia offers limited liability in case of damage to household goods during a move, though you can also purchase additional liability. It might be a great idea if you have to move often because of your job.

The Georgia government website also advises people hiring moving companies to confirm their legitimacy before hiring them, and you can check the list of licensed movers on the site.
Should I choose Georgia full-service movers or rent a truck and move myself?

The solution is relatively straightforward. A layperson cannot move a household to a new location without assistance. More people will still be required to load it into the carrier, even if you rent a trailer and hire a driver. This is not even mentioning the actual packing process.

As opposed to handling everything yourself from start to finish, hiring Georgian full-service movers is the more sensible choice because packing items to prevent damage during long-distance travel may be time-consuming.

Don't be hesitant to research businesses before choosing one. Never choose a company just based on price; instead, weigh the benefits and drawbacks and find out if the company has any prior experience transporting goods to the state.
Are same-day moves possible?

Expedited shipping is offered by shipping firms, but it costs more. You can considerably reduce the wait time depending on how much money you're willing to spend.

You can complete a delivery that would have taken a week in just two or three days, but it costs more because the company has to give you priority over other orders. The length of the journey, however, will determine if it can be completed in a single day.

It goes without saying that a trip from Portland to Atlanta couldn't be finished in a single day since it usually takes 6 to 8 days. But it is feasible to travel from Charlotte in North Carolina to Athens, which typically takes 1 to 2 days.

The likelihood of same-day movements increases if you live within the state, but it also depends on how many items you have. You should help ensure the items are packed well, though the movers will also have a trustworthy person oversee the process.
What are flat-rate moving companies?

In addition to the per-mile and hourly payment structures, flat rates are the third standard payment structure utilized by transportation businesses. You should exercise caution when selecting a company using this method.

When a business gives you a price, there are specific factors they take into account, including all expenses. This covers labor, fuel, vehicle usage, and the entire logistics process determining the route the driver will take.

While it is a wise decision for shorter distances, it may backfire for greater distances because the corporation must also account for any unforeseen circumstances on its end. However, a flat rate also gives you a reliable figure, which even a quote won't give you.
What are the dangers of hiring cheap Georgia movers?

It's never a good idea to hire cheap movers since it could have more considerable repercussions than you'd think. Just ensuring the company's legitimacy is necessary because if you're careless, you could end up losing all your belongings with no legal grounds to fight for them.

After checking to confirm a company is registered, you can compare their prices. Never go for cheap Georgia movers. You will notice that most reputable companies have similar prices, even if they have different good points.

This is because no matter what, the considerations that go into calculating the final cost for the delivery are the same as long as the resources are similar. So, if a moving company is unusually cheap, it means they are skipping something.

This could be safety measures, insurance, or even unpaid workers, which would result in careless handling of the goods. All of them could create trouble, so it's better not to be swayed by prices and choose the confidence a good company brings.
How long does it take Georgia long-distance movers to move my stuff?

Given the variety of factors that affect long-distance travel, it is impossible to provide a definitive answer. The first is the separation between the pick-up and drop-off areas; even if they are both in Georgia, this will lengthen the journey.

Since they might cause delays, factors like the weather have a more significant impact than you might imagine. Consider the regional holidays as well. Even though the organization takes these into account, planning a path around them still requires time.

But there are also other factors at work. A delivery further inside the state can be quicker because of border inspections, as opposed to one closer but it requires driving through multiple states. When you hire a company, they will give you a quote with the estimated delivery time.
I need help with an office move. Should I hire Georgia commercial moving companies, or will any moving company work?

A commercial moving company from Georgia is the best choice if you're seeking a reliable shipping firm to assist you with an office move. This is due to the fact that, as mentioned, it is ideal for working with a business that is familiar with the location you will be moving to.

A lot of items will need to be carried during an office move; therefore, everything must be boxed and loaded with care because the person in charge must also answer to their employers. Making a wise business decision allows you to relax.

If you're the one coordinating with the movers, the other party should be familiar with the area if you aren't, as they will be able to fill in any gaps and ensure the process goes smoothly.
Why should I work with local Georgia moving companies?

When choosing a moving company for your home, your first consideration should be to work with a substantial business that handles international shipping. However, you must remember that bigger isn't necessarily better, especially when it comes to domestic goods.

Imagine you need to relocate your possessions within the state of Georgia. The best course of action is to choose a neighborhood moving business. Even if your things are coming from a state that is farther away, it is advisable to find a company that is based in Georgia or has expertise delivering to the state.

This is because a local company is more familiar with the regulations in the area, whether they pertain to the weight division or the acquisition of permits. The workers will be familiar with the area and will be able to help you more.
How are Georgia shipping costs calculated?

All shipping businesses must consider the same factors when calculating shipment costs. The first and most significant factor is the distance between pick-up and drop-off locations. The greater the distance, regardless of whether your company bills per mile, hourly, or on a fixed cost, the more you'll pay.

Another essential element is how much fuel the truck uses while it is moving since things like weather and traffic come into play. But more than that, weight is significant since it's challenging to generalize household objects. A two or three-bedroom house weighs around 7500 pounds, and the cost of interstate travel varies with weight.

You'll have to pay more during the busiest months because the logistics become more complicated. How much packing you require also affects the final number.
How much do Georgia movers cost?

It isn't possible to give an exact number for your delivery because the final price relies on several factors, which include details of your order. However, you can get a basic idea if you take a look at the average rates within Georgia.

For one, the national average for standard delivery charges ranges from $800 to $2,500. Still, the cost within a state can vary significantly because there are simply too many changing factors that a company must consider.

Costs can also vary according to the pricing model your company uses, but household movers in Georgia have rates between $160 and $200 per hour.

If we look at total costs, a move from Arizona to Georgia can take around $5,000 for a two-bedroom house. The number will easily reach $10,000 for bigger homes.