What's in this article?
Professional Moving Services: Delaware Long Distance Movers
Best Delaware Long Distance & Interstate Moving Companies
So, you are moving away from Delaware. Wouldn't it be great if everything would just pack itself up and magically appear in your new home without you having to do the work yourself? Well, it might not happen by magic, but hiring a moving company to help sure can feel like it.
Normally, you would have to pack everything up, load it all into a truck yourself, drive it to your new home and unload it when you get there. When you use a moving company you can just head to your new home and your belongings will meet you there.
Cost & Time Examples For Interstate Moves
| To/From | Distance | 2BR | 4BR | Days |
| --- | --- | --- | --- | --- |
| Wilmington to Boston | 298 miles | $2,206- $2,743 | $4,248- $6,110 | 2-4 |
| Detroit to Wilmington | 441 miles | $2,401- $2,998 | $4,664- $6,731 | 2-4 |
| Atlanta to Newark | 638 miles | $2,652- $3,324 | $5,198- $7,524 | 3-5 |
| Dover to Memphis | 848 miles | $2,936- $3,694 | $5,806- $8,436 | 3-5 |
| Newark to Miami | 999 miles | $3,128- $3,944 | $6,215- $9,044 | 3-5 |
| Louisiana to Newark | 1055 miles | $3,212- $4,053 | $6,392- $9,308 | 4-6 |
| Delaware to Texas | 1709 miles | $3,954- $5,020 | $7,974- $11,668 | 5-7 |
| Denver to Delaware | 1788 miles | $3,958- $5,024 | $7,982- $11,681 | 5-7 |
| Dover to Las Vegas | 2170 miles | $4,396- $5,596 | $8,920- $13,082 | 6-8 |
| Seattle to Wilmington | 2361 miles | $4,639- $5,912 | $9,444- $13,869 | 6-8 |
*Prices and times are estimated. They can vary depending on the season and the contents of the home. Prices do not include packing.
Estimated Weight (based on home size):
1BR=2600 lbs - 3900 lbs
2BR=3900 lbs - 5200 lbs
3BR=6500 lbs - 9100 lbs
4BR=9100 lbs - 14300 lbs
5BR=11700 lbs - 19500 lbs
Out of State Movers Near Me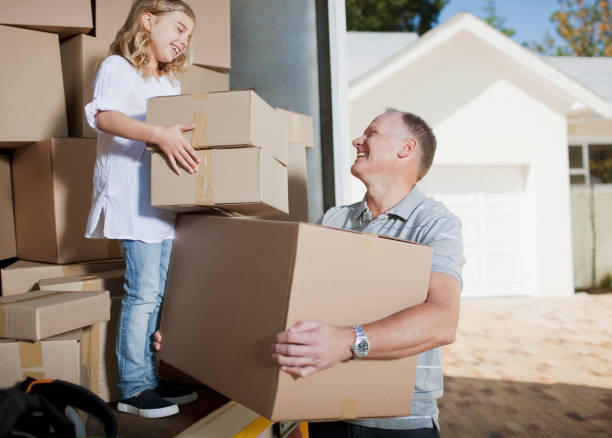 Choosing Your Delaware Long Distance Movers
When hiring any company, it is important to do your research. Keep these things in mind when you are looking at moving companies and you will find quality movers that is trustworthy.
DOT Registration: Interstate movers must be registered with the Federal Department of Transportation and have a U.S. DOT number.
Insurance: The law requires moving companies to insure only $0.60 per pound, but some will offer more comprehensive coverage like full replacement value or depreciated value. You will want to find out which your company has.
Level of experience: How many years has this company in business? Are they a reputable company with a long history or an unheard of fly by night operation? Find out before they drive away with your stuff.
Check the internet for reviews: You can use the internet to research a company's reputation on sites like Yelp. That can help you determine what kind of service you can expect.
Services offered: Besides loading boxes in a truck and transporting them to your new home, most moving companies will offer different services to make your move easier, from moving supplies, packing and unpacking, to transporting your car. Look into what services you would like, and find out how much extra they will cost.
Ease of Communication: Is this company easily reached in the event of an emergency? It is important to know that you will be able to get in touch with them if you need to. Local companies can sometimes be easier to reach, simply because they have an office you can go to.
A-1 Auto Transport can help you move your household goods nationwide. Call 888-241-3110 to get a free, no obligation to buy price quote on interstate moving services.
Benefits of Choosing A-1 Auto Transport as Your Delaware Movers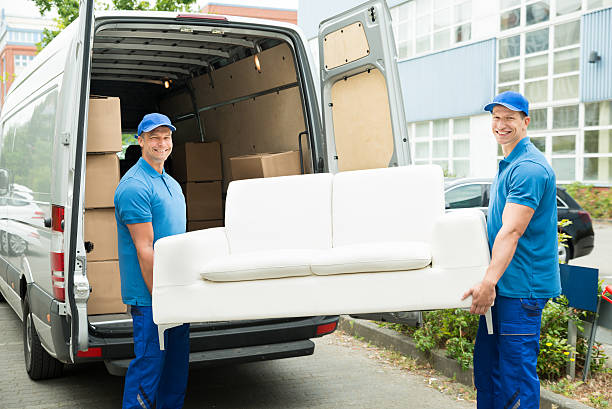 Moving can be a stressful experience, but it doesn't have to be when you choose A-1 Auto Transport as your Delaware movers. With over 30 years of experience in the moving industry and an unwavering commitment to excellent customer service, A-1 Auto Transport will make sure your move is stress-free from start to finish. Here are five key benefits of choosing A-1 Auto Transport as your Delaware movers:
Experienced and Professional Staff
Our professional movers has the expertise to handle all of your moving needs, from packing and storage services to full service moving. We have been in the business for a long time and understand how to navigate the moving process with ease.
Long Distance and Local Movers
As one of the leading moving company in Delaware, A-1 Auto Transport will ensure that your move is handled quickly and efficiently. We have base in the state and have an extensive network of vehicles and resources to get you where you need to go on time.
Packing Services
If you don't have the time or energy to pack up all of your belongings, A-1 Auto Transport can take care of it for you. Our professional packing services will ensure that everything is properly packed and ready for transport on moving day.
Storage Services
Whether you need short-term storage while you wait for your new home to be ready or long-term storage for a cross-country move, A-1 Auto Transport has the perfect solution. We provide secure and convenient storage services to make sure your belongings are safe and sound.
Full Service Moving Company
When you choose A-1 Auto Transport as your Delaware movers, you can rest assured that every aspect of your move will be taken care of. From the initial planning stages to the final destination, our professional and experienced staff will make sure you have a stress-free moving experience.
No matter what type of move you are making, A-1 Auto Transport is one of the top Delaware moving companies you can trust for a superior service and an enjoyable experience. Contact us today to find out more about our moving services and get a free quote.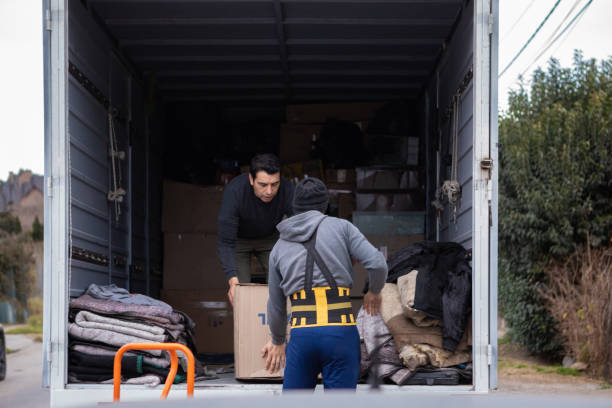 Our Moving Company Services
Commercial, office, apartment, or residential house moving
Military relocations
Door to door moving
Full service packing and unpacking, including packing materials
State to state, coast to coast, local and long distance moving
Heavy and specialized furniture moving. Piano moving, pool table moving, etc.
Auto transport services (Vehicle Relocations)
How Much Will It Cost To Hire My Delaware Long Distance Movers?
The price for moving services will be different for everyone. It depends on a number of factors. The company will vary their prices based on the amount of furniture and boxes you have, the cost of fuel, whether you are moving across the country or just within the state, the weight of your load, and what additional services you have requested. It can be helpful to check with different companies to compare quotes. Most will offer a free estimate.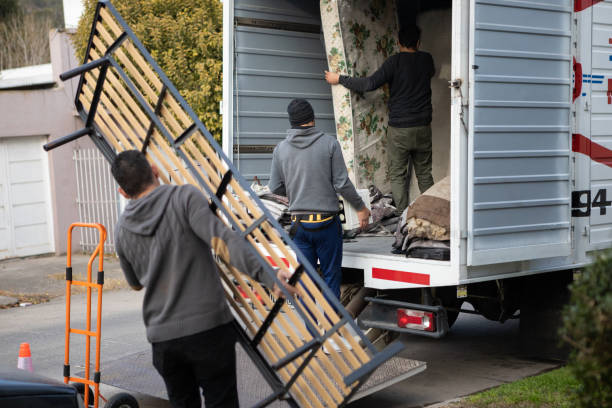 Before You Sign Anything…
All the services you have requested should be clearly listed on the contract along with any additional charges.
Make sure all of the information on your agreement is correct including all contact information and the addresses of both the house you are moving to and the one you are moving from.
Make sure you know how much will be covered in the event of damages.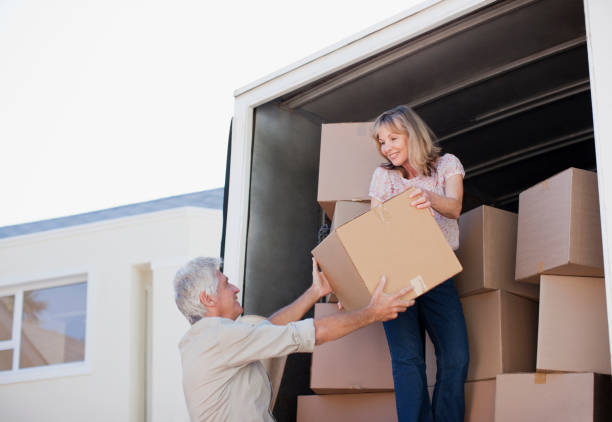 Things to Do
Label your boxes and leave them in the rooms they were packed in. Never stack the boxes in one place
Keep valuable items like jewelry with you instead of having the movers transport it.
Ask for a copy of the packing list for your records. The condition if your belongings should be listed, check for any discrepancies.
Some homeowner's insurance policies cover damages during a move. You should check with your insurance agent before moving day to find out if yours does.
Guide on How to Prepare Your Home For Moving Services in Delaware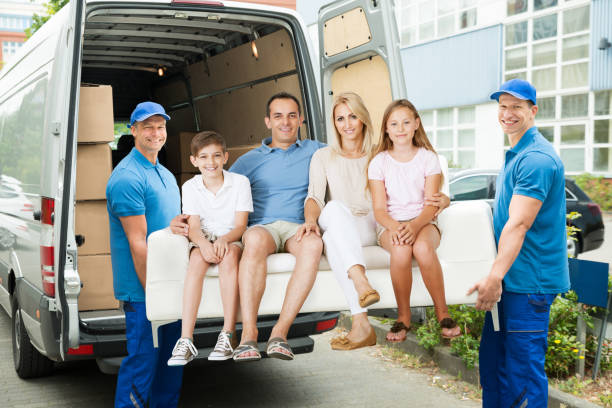 Are you planning a move in the Delaware area? Moving can be a stressful time, but it doesn't have to be! Planning ahead and getting organized can help make your move much easier. Choosing the right moving company for your specific needs is one of the most important steps when preparing for a move. Whether you're looking for a local Delaware moving company, the best movers in town, or a long distance move with A-1 Auto Transport – we're here to help you find the perfect fit.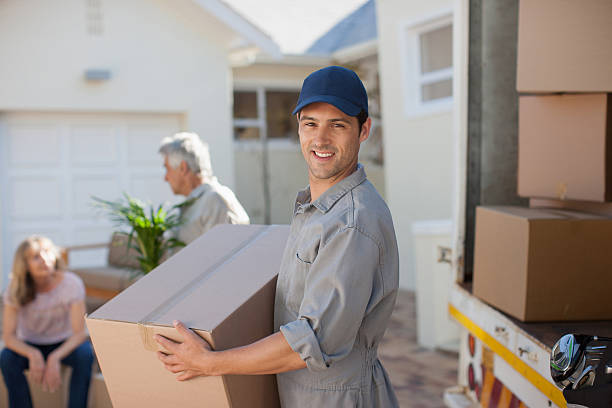 When choosing a moving company, there are several key factors to consider. First and foremost, you want to make sure that they have experienced crew members and outstanding service. Some companies may even offer their own truck and will handle the entire move in-house, while others might subcontract long distance moves to another company. In either case, look for a company that is highly rated by the Better Business Bureau (BBB) and has positive reviews from previous customers.
In addition to finding reliable movers, it's also important to look for competitive pricing. Make sure to compare estimates and services offered between different companies before you make a decision. Ask questions such as "How much will my move cost?", "What type of insurance is included with the service?", and "Do they offer special discounts or promotions?". These questions will help you determine which company is best for your move and budget.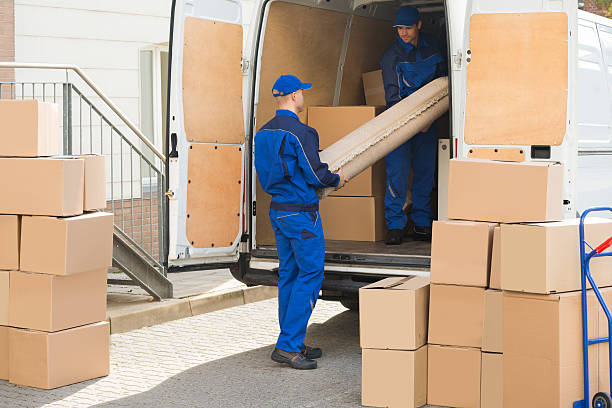 With the right planning and preparation, moving doesn't have to be a stressful experience! By following these tips, you can ensure that you find the perfect Delaware moving company for your unique needs – so that your next move is an enjoyable and stress-free one.
Delaware Cross Country Movers for Hire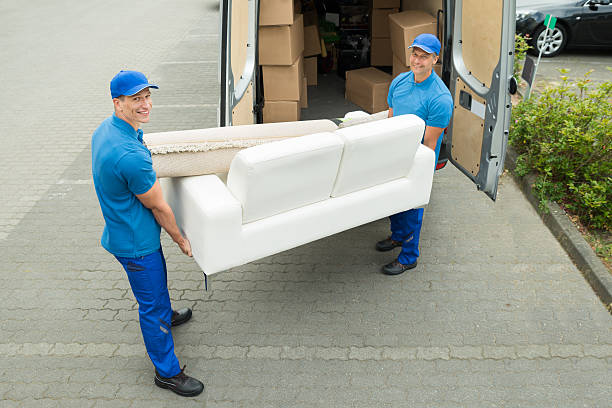 Bayshore Moving and Storage
901 Dawson Dr. STE A
Newark, DE 19713
(302) 366-0220
Delaware Moving Solutions LLC.
Lewes, DE
(302) 278-2678
Two Men and a Truck
1169 S. Dupont Hwy.
Dover, DE 19901
(302) 396-6601
Delaware Storage Facility Directory
Storage Rentals of America
2 Bellecor Dr.
New Castle, DE 19720
(302) 751-2887
Secure Self Storage
1020 Bear Rd.
New Castle, DE 19720
(302) 407-0574
Frequently Asked Questions
What kind of liability coverage will be provided?

You should double-check the shipping businesses listed by the DOT to ensure they are reliable and there shouldn't be a problem with the insurance.

The pre-travel examination is crucial for securing your case in the event that something is lost or damaged during the trip. Hence, taking pictures and discussing with the person in charge of your delivery is also advisable.

Delaware, like other states, offers released value protection and extended values as its two main insurance options. The first, pay a small price per pound depending on the weight of your possessions.

The next choice raises that amount and is frequently safer. Additional insurances, such as cargo insurance, help with general liability.
Should I choose Delaware full-service movers or rent a truck and move myself?

It's not always easy to relocate independently since several details must be sorted. Unless you're someone who has to move frequently because of work or other matters, moving can be a very stressful process.

Using a shipping firm rather than doing everything yourself has many advantages. The first is that multiple little processes are involved, which could confuse someone unfamiliar with the field.

Typically, by hiring an outside driver and renting a trailer, you forgo the security insurance provides. This should give you some indication of how difficult it may be. You won't be compensated if anything gets damaged, and different parties control the trailer and driver.
Are same-day moves possible?

A delivery that would have taken a week can now be finished in two or three days, but the cost will be higher since the business has given you precedence over other orders. But whether the trip can be finished in a single day depends on how far it is.

A same-day move is possible for delivery within the state, but remember to consider whether you're referring to the entire process or just the on-road part since the packaging also takes time.

Since it takes between 6 and 8 days to go from Seattle to Wilmington in Delaware, it should go without saying that the journey could not be completed in a single day. But it is possible to make the two to four-day trip from Detroit or Boston to the same city.
What are flat-rate moving companies?

The third payment structure used by transportation companies, especially for home moving, is flat rates. You need to be cautious when utilizing this option because it may backfire.

When a company quotes you a price, there are specific things they consider, including all the costs they bear. Therefore, a flat rate must include all these, except that the business cannot adjust the amount because it becomes legally binding.

While it is an intelligent choice for shorter lengths, it may be bad for long-distance moves because the company would also have to consider any unforeseen events at its end. So, you should compare how much the average cost is using hourly payment and then decide.
What are the dangers of hiring cheap Delaware movers?

If the Delaware movers' quotes appear suspiciously low compared to those of other businesses you've contacted, you should steer clear of them. Before deciding, you should use prudence and compile a list to compare prices of prospective choices.

This is because prices are calculated by factoring in labor costs, gasoline costs, travel time, and routes. As a result, most good shipping firms offer similar pricing. However, if the price drops unexpectedly, you should be wary because something must be given up to prevent the company from making a deficit.

Any damage to your cargo won't be compensated for or covered if they do not follow all safety requirements or is not adequately insured. This is why choosing a reputable company you won't need to worry about is necessary.
How long does it take Delaware long-distance movers to move my stuff?

It's difficult to calculate precisely, but you can obtain an estimate. If you choose A1 Auto Transport for your delivery, you will get a free quote for your first order to figure out when you'll get your household goods and plan accordingly.

Before a transport company can provide you with a precise timetable and departure, many minor and major criteria, including the location of your pick-up and destination, must be considered. One benefit is that you may use the GPS tracking device to follow your delivery from the moment the car leaves.

The weather and the condition of the roads have an impact on the final time. However, the logistics department will consider these elements and determine an efficient route.

The packaging also takes a while, so it's best to get started early.
I need help with an office move. Should I hire Delaware commercial moving companies, or will any moving company work?

A commercial moving company from Delaware is the ideal option if you need a reputable shipping business to help you with an office move. For one, we've already mentioned that a local company is always better than others.

When moving an office, many objects will need to be transported. Thus everything must be carefully wrapped and loaded because the person in charge also has to answer to their employers.

Because multiple items are being transported to one location, an office relocation may end up being less expensive overall. However, packaging can take a while. Therefore you should engage a company.

But one thing to consider is that you shouldn't go for a small or less experienced company for an office move even if it's local, since that could lead to other problems.
Why should I work with local Delaware moving companies?

When choosing a moving company for your home, your primary consideration should be working with a local business rather than a big one. Remember that the things for local people apply to local companies.

Local businesses are more knowledgeable about state regulations, whether they concern weight, route, permits, or other minor matters.

The nuances of the transfer, which others might not be aware of, can be explained to you by local employees. This includes matters such as whether you must register anywhere and matters that will facilitate your transition.
How are Delaware shipping costs calculated?

Although the precise figure may vary, all transportation companies must consider the same criteria when assessing a delivery. The delivery distance, which includes how long the provider would take to travel to your starting location, is the first and most crucial factor.

Regardless matter whether your business charges you by the mile, the hour, or a flat-rate structure, the greater the distance, the more you'll spend. The quantity of fuel the truck needs to move is an additional crucial factor.

Weight is significant because it may be difficult to generalize about home goods. A two- or three-bedroom household goods weigh about 7,500 pounds, while a five-bedroom mansion can accommodate up to 20,000 pounds.

The distance from Dover in Delaware to Las Vegas is 2170 miles, and it takes $5500 on average for a three-bedroom house. The number goes up to $13000 for four bedrooms.
How much do Delaware movers cost?

A transport company must consider several factors before providing you with a number. As a result, only accurate information can be used to respond to this question. One of the reasons why companies advise acquiring quotations for your shipping is to get an accurate price.

Distance affects the final price since it affects how much fuel the car needs to get back and forth. The traffic has a significant impact on how much fuel the truck needs. But several factors control the final number.

However, according to statistics, a short-distance move in the state typically costs $2500, while a long-distance move might cost up to $7500. This higher is relatively higher than 

in other states, like Connecticut. Of course, this is simply a guideline price, and your actual expense will vary depending on various things.