What's in this article?
Professional Moving Services: Connecticut Long Distance Movers
Professional moving services, such as A-1 Auto Transport, can make moving much easier. Whether moving locally or long distance, we provide everything you need to complete the moving process – from a free moving quote to packing, storage services and loading. We specialize in commercial moving and have made customer service our highest priority, working hard to ensure stress-free moving experiences.
A-1 Auto Transport is one of a kind and no stranger to the moving industry; we have been a trusted moving company in the area for many years. With committed experts helping every step of the way along with advanced equipment for efficient moves, customer satisfaction is guaranteed when using our professional moving services.
Best Connecticut Long Distance & Interstate Moving Companies
Moving can be an incredibly frustrating and stressful experience. The thought of having to pack your whole house up at your own pace into organized and labeled boxes, packing them all into your car or truck, moving them to your new home, and unpacking it all again can take all the joy out of it. You don't have to do it all alone. You can hire a professional Connecticut moving service to help. Let them deal with the headaches, while you just worry about putting the pieces of your new life together.
Benefits of Choosing A-1 Auto Transport for Your Connecticut Moving Services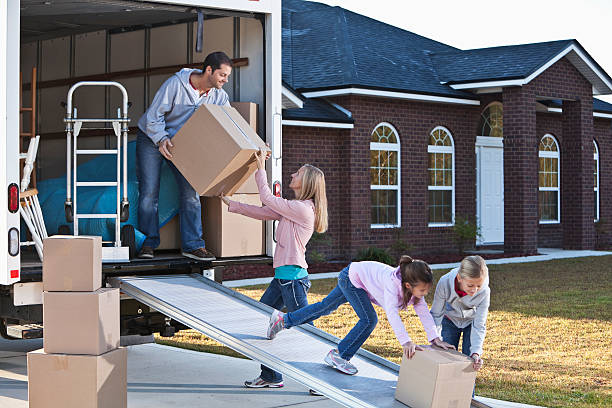 If you need professional moving services go no further than A-1 Car Transport. We are a nationwide moving company so we can help you relocate anywhere in the United States not only to Connecticut. With our well-honed skills and extensive moving resources we can meet any and all of your relocation requirements. We are your one-stop shop for all your moving needs whether residential, commercial or international.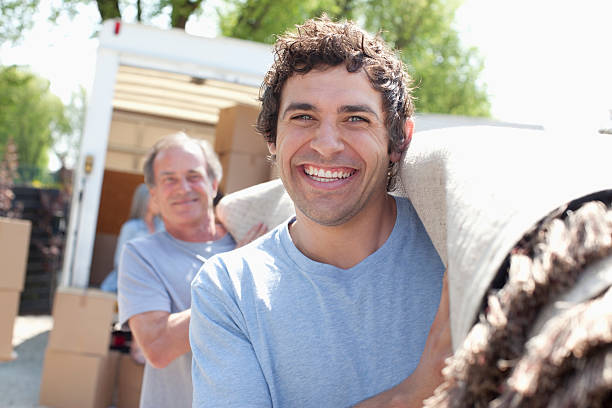 Our experienced professionals ensure that your move goes smoothly and stress-free. You will receive a free moving quote from our customer agents after providing details about your move. Their assistance will help you make an informed decision before starting the moving process. So don't delay any further and contact A-1 Auto Transport for your free estimate and Connecticut moving services today!
Cost & Time Examples For Interstate Moves
| To/From | Distance | 2BR | 4BR | Days |
| --- | --- | --- | --- | --- |
| DC to Bridgeport | 260 miles | $2,285- $2,848 | $4,433- $6,402 | 2-4 |
| Bridgeport to NY | 278 miles | $2,278- $2,840 | $4,417- $6,376 | 2-4 |
| Stamford to Columbus | 508 miles | $2,596- $3,254 | $5,094- $7,384 | 2-4 |
| Chicago to Stamford | 731 miles | $2,900- $3,650 | $5,748- $8,367 | 3-5 |
| New Haven to Memphis | 1035 miles | $3,238- $4,088 | $6,452- $9,402 | 4-6 |
| Connecticut to Florida | 1206 miles | $3,444- $4,356 | $6,890- $10,054 | 4-6 |
| Dallas to New Haven | 1456 miles | $3,656- $4,632 | $7,344- $10,731 | 4-6 |
| Arizona to Connecticut | 2234 miles | $4,517- $5,754 | $9,182- $13,476 | 6-8 |
| San Diego to Stamford | 2471 miles | $4,852- $6,193 | $9,920- $14,598 | 7-9 |
| New Haven to Portland | 2478 miles | $4,761- $6,072 | $9,708- $14,266 | 7-9 |
*Prices and times are estimated. They can vary depending on the season and the contents of the home. Prices do not include packing.
Estimated Weight (based on home size):
1BR=2600 lbs - 3900 lbs
2BR=3900 lbs - 5200 lbs
3BR=6500 lbs - 9100 lbs
4BR=9100 lbs - 14300 lbs
5BR=11700 lbs - 19500 lbs
Out of State Movers Near Me
Cheap Movers Near Me
Looking for cheap long distance movers near you in Connecticut? There are more than 1088-miles between Connecticut and Texas. There are more than 1500 to Nebraska from your current home state. That is an idea of the miles you'll have to cover to get to your new destination. If that thought doesn't sit well with you and you're thinking it might be time to hire professional full service moving company to handle your next move, we get it, and we are here to help. A1 Auto Transport can move everything from that piano your grandmother gave you, to the car you're holding on to for a few more years in our allied van lines. Our long distance moving company take it all.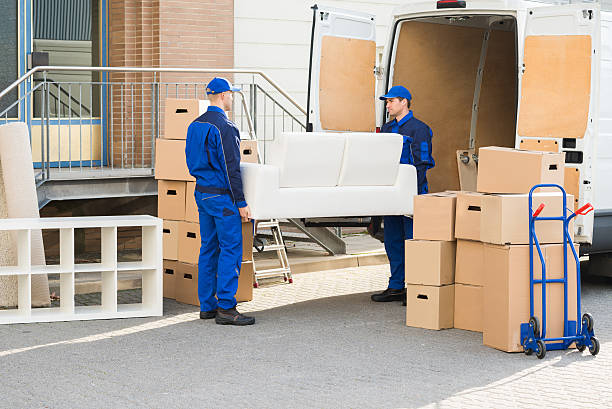 We have teams of Connecticut movers and transporters in your area who are ready to get your personal belongings to your desired location in 1-2 weeks. If you're going out of the country, we can still help, just connect with us so we can start working on those logistics. We offer an affordable option for those who thought hiring professional commercial movers would be too expensive. Trust our team with your interstate and local moves and let's get you on the road and onto your new life chapter. Head to A1 Auto Transport to compare long distance movers with trucks in your area right now.
Factors That Determine the Estimates of Connecticut Moving Services
When determining the estimate for Connecticut moving services, there are several important factors to consider.
Density
The amount and density of the goods must be taken into account as it is a major cost driver.
Distance
The distance from origin to destination also needs to be considered because it has a direct impact on total transportation cost.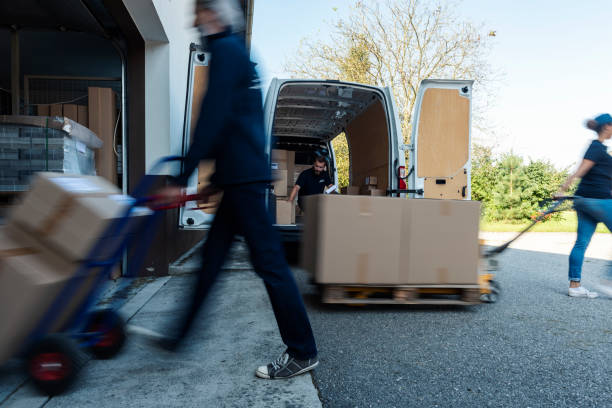 Mode of transport
Furthermore, the mode of transport and time frame for the move must be examined in order to determine which type of service best fits your needs.
Size of items
Finally, dimensions and size of items should be accounted for, along with both pick-up and;
Delivery locations
Delivery locations, in order to calculate the most accurate moving estimates possible.
Ultimately all these components will combine to arrive at an estimate that matches your individual requirements and budget.
Choosing Your Connecticut Long Distance Movers
If you ask the right questions and do the right research, you can ensure that the moving company you hire will be the right one for you. Here are a few things you should look at before making your decision.
Are they registered with the Department of Transportation: Interstate movers must be registered with the Federal government and have a U.S. DOT number.
What kind of protection does the company provide: The law requires moving companies to insure only $0.60 per pound. Some will offer more comprehensive coverage like full replacement value or depreciated value.
How long has this company been in business: Choosing a moving team with many years of experience gives you the assurance that they are reputable and trustworthy.
Look for reviews online: The internet is a great resource to check the reputation of the moving company you have chosen. Have other customers had a pleasant experience dealing with this company?
What other services are offered: Some companies may offer packing and shipping services, vehicle transportation services, or other services to help you with your move. You should see what each company offers, and how much extra it will cost.
Communication: You will want to make sure that you can easily reach the moving company in the event of an emergency. Going with a company that is local to you may help.
A-1 Auto Transport can help you move your household goods nationwide. Call 888-241-3110 to get a free, no obligation to buy price quote on interstate moving services.
Our Moving Services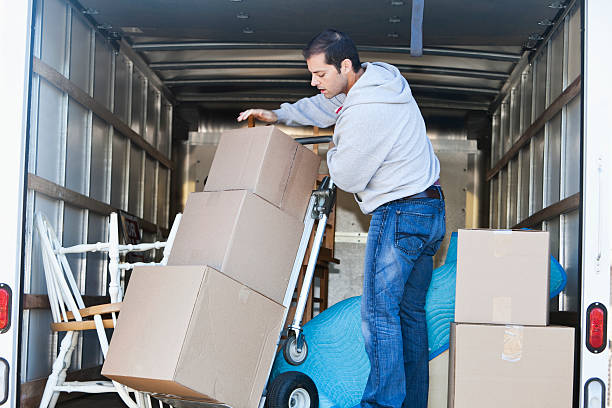 Full service packing and unpacking, including packing materials
State to state, coast to coast, local and long distance moving
Heavy and specialized furniture moving. Piano moving, pool table moving, etc.
Commercial, office, apartment, or residential house moving
Military relocations
Door to door moving
How Much Will It Cost To Hire My Connecticut Long Distance Movers?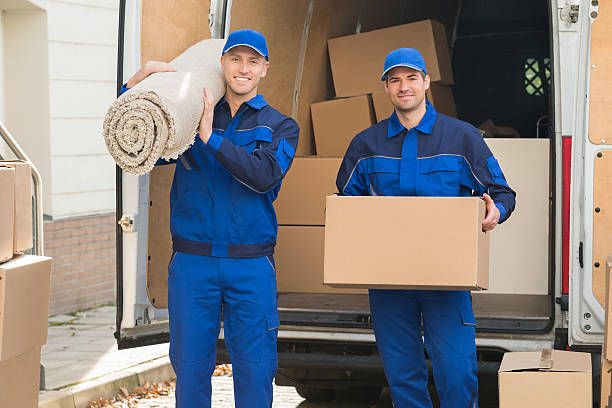 There are a lot of factors that go into determining the cost of a moving service. Each company has a different base rate. The amount of items you are moving, the weight of the load, current fuel charges and additional services you have requested will all affect the price. It will be cheaper to move an efficiency apartment across town than it will be for you to move an entire house across the country. You can call different companies for free quotes and estimates to help you decide which one will offer you the best service at the best price.
Before Singing Paperwork with a Mover
Double check the addresses listed on the contract. You wouldn't want your belongings lost because the address was incorrect.
Check to make sure you are covered in the event that something is damaged in the move. Will company cover replacement costs, the depreciated value of the item or only the minimum $0.60 per pound they are required to cover?
Any additional charges or services should be noted on the contract clearly.
Helpful Hints
Label your boxes and leave them in the rooms they were packed in. Never stack the boxes in one place
Transport any jewelry and other valuable belongings yourself.
Request a copy of the mover's inventory list. Check the condition of the items noted on it. If you have any disagreements, be sure to bring it up with the company.
Check to see if your homeowner's insurance policy covers items damaged during a move.
International Moving Services in Connecticut
While moving your belongings with friends will cost less, taking them abroad is too big of a challenge for most people to handle without professional help. You'll have to get everything past customs, drive for hundreds of miles, deal with ports, use a container, carefully pack everything, etc.
Packing is one of the most important parts of such a project. If you don't do it right, chances are many of your things will get broken during the trip.
Ideally, you should eliminate any unnecessary objects. Old furniture that you don't use anymore and anything else that's only taking space should be eliminated. You'll save yourself, time, money, and work this way.
If you'd like more information on how to prepare, call our staff directly. We can start working on your move right now.
Needed Information about Connecticut
Connecticut is a small yet unique state located in the Northeastern part of the United States. It has a rich history that began with Native American tribes, and it was one of the original 13 colonies. Today, Connecticut is known for being home to Yale University, one of the most prestigious universities in the world. In addition, its beautiful coastline, quaint towns, and rolling hills make it a popular destination for visitors.
The state is also home to some of the nation's oldest manufacturing and farming industries, as well as several national parks and monuments. With its bustling cities and rural villages, Connecticut offers something for everyone. Whether you're looking for historical sites or outdoor activities, there is no shortage of things to do. From its beaches, lakes, and forests to its shopping malls, casinos, and cultural attractions, Connecticut is a great place to visit or call home. With its rich history and vibrant culture, there's no doubt that Connecticut has something for everyone.
Tips on How to Find Affordable Moving Company For Your Connecticut Moving Services
Compare quotes:
Comparing quotes from various Connecticut moving companies is a great way to find the most affordable and reliable service for your move. Different companies offer different services, so make sure you compare all the available options before making a decision. Ask each company for an estimated cost of their services, as well as any additional fees or services they may offer. Don't be afraid to negotiate with the moving company for a better price if you find something you like, as many will be willing to work with you on getting the best deal.
Negotiate with movers:
Movers can provide great discounts when it comes to moving services, so don't be afraid to negotiate with them. If you have specific needs or requests for your move, such as wrapping furniture or securing items for a long-distance journey, make sure you let the movers know and see what discounts they may be able to offer.
Look for specialized companies:
Most moving companies have their own expertise, so make sure to ask the company you're considering what kind of specialty services they offer. Some companies specialize in long-distance moves, while others may be better suited for local or residential moves. Knowing your specific needs and requirements can help you find a company that is best suited for your move.
Read reviews:
Before you decide on a moving company, make sure to read online reviews and customer feedback. Looking into what past customers have said can help you find out which companies offer the best services and quality of work. Don't forget to check the Better Business Bureau ratings to see any complaints or violations that may have been reported against the company.
Use social media:
Social media is a great way to get information on moving companies. Use platforms such as Twitter and Facebook to find reviews about great customer service, customer feedback and even discounts that may be available. You can also use the search feature on sites like Yelp or Google Maps to see if there are any reputable moving companies in your area.
Organize your move:
Organizing ahead of time can make the moving process much smoother. Start by making a list of everything you need to bring and create a detailed plan for the day. Make sure to include any packing supplies, transportation services and other information that may be needed for the move. Once you have everything planned out, you'll be able to make sure the move goes as smoothly as possible.
With these tips, you'll be able to find an affordable and reliable moving company for your Connecticut moving services. Compare quotes from different companies, negotiate with movers, research customer reviews and use social media to your advantage when searching for the perfect moving company.
Connecticut Cross Country Movers for Hire
Father & Son Moving and Storage
346 Quinnipiac St. Bldg 3
Wallingford, CT 06492
(800) 647-4480
Braun Moving, Inc.
46 Barnabas Rd.
Newtown, CT 06470
(203) 590-7300
Collegian Movers Inc.
674 Naugatuck Ave.
Milford, CT 06461
(203) 283-5044
Connecticut Storage Facility Directory
CT Self Storage
580 New Park Ave.
West Hartford, CT 06110
(860) 331-8490
Westy Self Storage
65 Danbury Rd.
Wilton, CT 06897
(855) 417-1284
Related Information & FAQ
Frequently Asked Questions
What kind of liability coverage will be provided?

You won't have to be concerned about your things being harmed during delivery as long as you exercise caution when selecting a shipping firm. Shipping companies listed by the DOT are legitimate, and you should cross-check.

Pictures are also advised because the pre-travel inspection is essential for securing your case if something is lost or damaged while on the journey. If not, it becomes complicated because there could not be any evidence.

Connecticut offers two types of standard insurance: released value protection and extended value. Based on the weight of your belongings, the first pay a small fee per pound.

The following option increases that sum and is often safer. Other insurances, including cargo and warehouse liability, also aid the general liability.
Should I choose Connecticut full-service movers or rent a truck and move myself?

The solution is relatively straightforward. A layperson cannot move a household to a new location without assistance. More people will still need to load the packages into the carrier, even if you rent an enclosed trailer and hire a driver.

As opposed to handling everything yourself from start to finish, hiring Connecticut full-service movers is the more sensible choice because packing items to prevent damage during long-distance travel may be time-consuming.

Don't be hesitant to research businesses before choosing one. Never choose a company based on price; weigh the benefits and drawbacks and find out if the company has any prior experience transporting goods to the state.
Are same-day moves possible?

You can complete a delivery that would have taken a week in just two or three days, but it costs more because the company has to give you priority over other orders. The length of the journey, however, will determine if it can be completed in a single day.

It goes without saying that a trip from Portland to New Haven couldn't be finished in a single day since it takes 7 to 9 days. But it is possible to travel from New York or DC to Bridgeport, which typically takes two to four days.

The likelihood of same-day movements increases if you live within the state, but it also depends on how many items you have. Keep in mind that you must also wrap everything before moving, which can take some time. So even if the delivery takes a day, the entire process can take a bit longer.
What are flat-rate moving companies?

In addition to the per-mile and hourly payment structures, flat fees are the third standard payment structure utilized by transportation businesses. You should exercise caution while selecting a company using this method.

When a business gives you a price, there are specific factors they take into account, including all expenses. So, a flat rate also has to include all these, except the company can't change the number since it becomes legally binding.

While it is a wise decision for shorter distances, it may backfire for greater distances because the corporation must also account for unforeseen circumstances on its end. However, a flat rate also gives you a reliable figure, which even a quote cannot.
What are the dangers of hiring cheap Connecticut movers?

The Connecticut movers should be avoided if their quotes seem suspiciously low compared to those of other companies you've contacted. You should exercise caution and make a list to compare before making a final decision.

This is clear because prices are established by considering labor costs, fuel costs, trip time, and route. So, the majority of shipping companies have comparable price points. But if the price is suddenly low, you should be suspicious since it must be forgoing something to not go into loss.

If they are not abiding by all safety regulations or if they might not have the proper insurance, any harm to your cargo will not be reimbursed for or covered.
How long does it take Connecticut long-distance movers to move my stuff?

Most shipping companies will advise you to get a quote. At the very least, ask a professional to give your pick-up and drop-off destination.

Given the variety of factors that affect long-distance travel, it is impossible to provide a definitive answer. The first separates the initial and final areas; even though they are both in Connecticut, it will lengthen or shorten the journey.

Factors like the weather have a more significant impact than you might imagine. Consider the regional holidays as well. Even though the organization takes these into account, planning a route around them and figuring out the logistics still requires time.

But there are also other factors at work. A delivery further inside the state can be quicker because of border inspections, as opposed to one closer but it requires driving across states.
I need help with an office move. Should I hire Connecticut commercial moving companies, or will any moving company work?

A commercial moving company from Connecticut is the best choice if you're seeking a reliable shipping firm to assist you with an office move. This is due to the fact that, as was already stated, it is ideal to work with a business that is familiar with the location you will be moving to.

A lot of items will need to be carried during an office move. Therefore everything must be boxed and loaded with care because the person in charge must also answer to their employers.

An office move can be cheaper overall because several items are being moved to one destination, which is also convenient for the moving company. But the packaging can be time-consuming, so you should hire a company on time.
Why should I work with local Connecticut moving companies?

When selecting a moving company for your home, working with a local company rather than a large one should be your top priority. You must remember that bigger isn't always better, particularly when it comes to household products.

A local company is more aware of the area requirements, whether related to the weight, route, permits, or other minor details.

Local staff can assist you with the transfer specifics, which others may not know. This involves whether you need to register somewhere and things that will make your transition smoother.
How are Connecticut shipping costs calculated?

The final number might change, but all shipping companies must consider the same factors when they evaluate a delivery. The first and most crucial element is the delivery's distance, which includes how long it would take the company to get to your initial location.

The greater the distance, regardless of whether your company bills by the mile, the hour or a fixed price, the more you'll pay. Another important aspect is how much fuel the truck needs when moving.

Additionally, weight is significant because it might be challenging to generalize about household products. The weight of a two- or a three-bedroom house, which weighs around 7,500 pounds, affects the weight-related cost of interstate transportation. A five-bedroom household can hold up to 20,000 pounds.

San Diego and Stamford have almost 2500 miles between them, and the price for the journey can be between $6000 and $15000, depending on the total weight of your goods.
How much do Connecticut movers cost?

Before giving you a number, a transport business must take into account a variety of variables. Therefore, this question can only be answered with accurate information. Collecting an exact estimate is one of the reasons businesses advise getting quotes for your shipping.

Distance has an impact on the ultimate price since it has an impact on how much gasoline the vehicle requires to travel back and forth. The amount of traffic significantly affects how much fuel the truck uses.

However, average numbers say that a short-distance move costs around $1300 in the state, while a long-distance move goes up to $3000. Of course, this is just a reference number, and your final cost will change according to several factors.