What's in this article?
Information on Best Moving Companies in Alabama
Moving is one of the most tedious tasks, but it can be made easier with the help of professional movers. Alabama has an abundance of excellent full service moving companies that can take care of your move from start to finish. When you choose a reputable firm, how much does your move cost?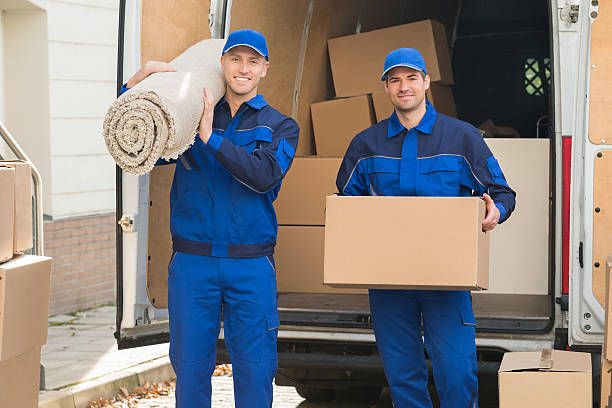 Ensure that you get an accurate and transparent quote for your relocation before hiring anyone so there are no surprise charges and fees down the line. With proper research, you will be able to find the best moving company in Alabama that meets your needs and budget. This way, you can rest easily knowing that your precious belongings are in good hands throughout the course of the move.
Best Alabama Long Distance & Interstate Moving Companies
The right moving company can reduce the time it takes to relocate. They'll also relieve a lot of the stress whether you're moving to a nearby state or cross country. To get the job done at a price you can afford, hiring a moving company is the best way. Trying to move the contents of an entire house or building on your own is much too difficult and not worth the stress. Hire local or out of state movers that you can trust. You'll find professional moving companies in Alabama help invaluable.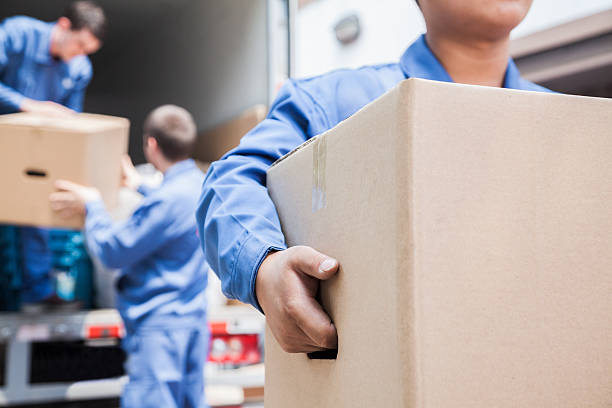 Cost & Time Examples For Interstate Moves
| To/From | Distance | 2BR | 4BR | Days |
| --- | --- | --- | --- | --- |
| Alabama to Louisiana | 288 miles | $2,170- $2,700 | $4,170- $5,980 | 2-4 |
| Atlanta to Mobile | 318 miles | $2,240- $2,790 | $4,310- $6,200 | 2-4 |
| Asheville to Montgomery | 324 miles | $2,230- $2,770 | $4,280- $6,140 | 2-4 |
| Mobile to Nashville | 394 miles | $2,290- $2,850 | $4,420- $6,360 | 2-4 |
| Houston to Birmingham | 589 miles | $2,590- $3,240 | $5,050- $7,300 | 2-4 |
| Birmingham to Miami | 672 miles | $2,730- $3,430 | $5,370- $7,780 | 3-5 |
| Alabama to New York | 1013 miles | $3,330- $4,210 | $6,670- $9,740 | 4-6 |
| Alabama to Colorado | 1367 miles | $3,540- $4,480 | $7,100- $10,360 | 4-6 |
| California to Montgomery | 2074 miles | $4,320- $5,500 | $8,760- $12,850 | 6-8 |
| Montgomery to Seattle | 2160 miles | $4,420- $5,630 | $8,970- $13,160 | 6-8 |
*Prices and times are estimated. They can vary depending on the season and the contents of the home. Prices do not include packing.
Estimated Weight (based on home size):
1BR=2600 lbs - 3900 lbs
2BR=3900 lbs - 5200 lbs
3BR=6500 lbs - 9100 lbs
4BR=9100 lbs - 14300 lbs
5BR=11700 lbs - 19500 lbs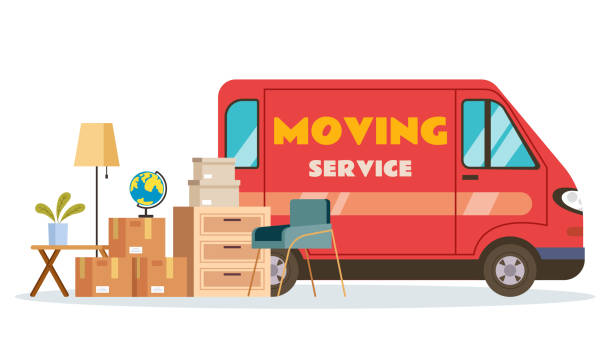 Out of State Movers Near Me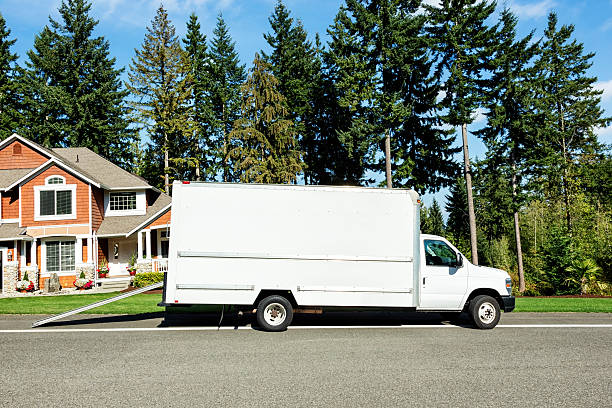 Moving can be a stressful experience, but it doesn't have to be! If you're looking for a reliable and affordable full service moving company in Alabama, then look no further. A1 Auto transport provide top tier services for your next move. How much does it cost? That depends on how many items you need moved, how many people will be travelling, and how far the destination is.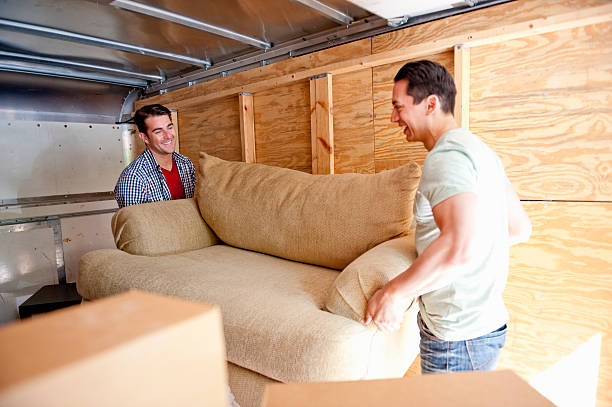 The team at A1 Auto transport can provide a detailed quote and ensure that your journey is efficient, organized, and stress-free. Even if you're moving long distances within the U.S., they have everything you need to get safely to your destination. You don't have to worry about anything – just let them take care of you!
Benefits of Choosing A-1 Auto Transport for Your Alabama Moving Services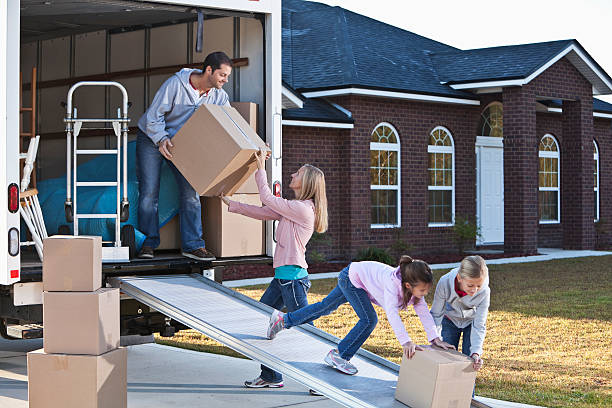 For your upcoming move to Alabama, give yourself an easy and 'satisfaction-guaranteed' experience. Choose A-1 Auto Transport for all of your moving services—they provide dependable and affordable services that can make this move stress free. Starting with their door-to-door delivery option, you can be sure they will get the items you need transported safely to your new home quickly and efficiently.
They also offer secure storage units in case of temporary relocations or if you need something a little more permanent to house your important items. In addition, their team of experienced movers are well trained in proper packing techniques. Whether it is a single item or an entire household relocation project, these professionals will ensure that everything is safely packed and secure during transport for maximum protection against any damage or loss.
When considering Alabama moving services, don't let A-1 Auto Transport pass you by—they make it safe, efficient, and economical to have the peace of mind that comes with knowing your items are in good hands from start to finish.
Cheap Movers Near Me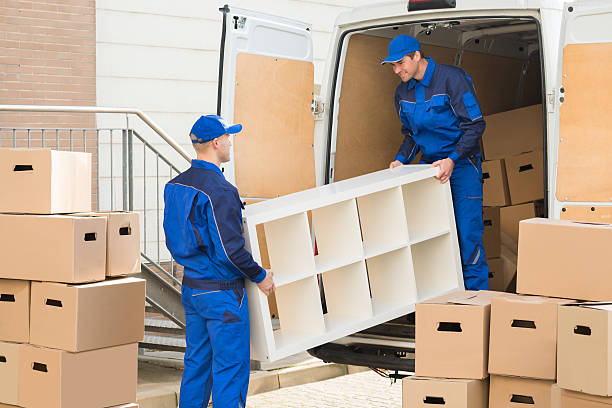 Looking for cheap long distance movers near you in Alabama? The day has come, and you have finally decided to make your move to Alabama. The only problem, you don't have enough friends and family to help you truck all of your personal belongings two or three states away. No matter if you're moving down the street or to another country, A1 Auto transport can help. We have expert professionals who understand the stress of moving and can take some of the pressure off your shoulders.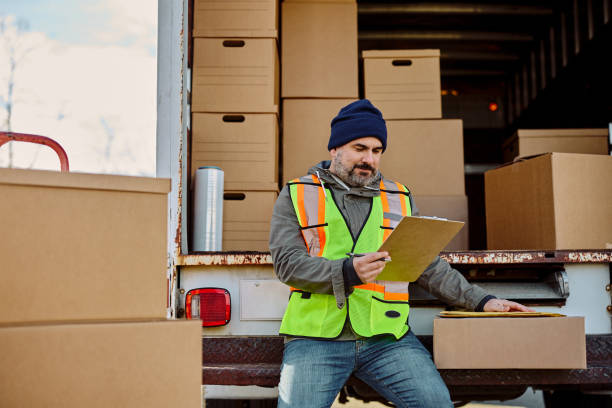 While we hate to see you leave Alabama, for a fair price, we can help you with our team of expert transport services so you can take your time getting to your new city. We will help plan and manage the trip, and get you introduced to our professional drivers. Need help with actually moving and loading? Ask about our Alabama moving and storage services, so you're not also doing the backbreaking work yourself.
We are an affordable option for those who aren't interested in commercial movers who either overcharge or demand a premium price. Head to A1 Auto Transport to compare long distance movers with trucks in your area right now for your move.
Tricks to Reduce Your Alabama Moving Services Estimate
If you are looking to move to Alabama and want to control your budget, there are some tricks you can use in order to reduce the estimated cost of your moving services. Firstly, if you have smaller items that can be broken down or taken apart for transport, do this yourself. This will reduce the load that the mover has to bear. Secondly, try to fit as much as you can into each box or bag and don't forget to label them properly.
This way the movers won't waste time sorting through different boxes trying to figure out where each belongs during loading and unloading at the destination. Lastly, unlike with larger items like furniture, try not to use too much packing material for small items as movers usually charge for this service. By being mindful of these tricks when looking for a mover in Alabama and taking proactive steps beforehand, you can make sure that your moving costs remain within reasonable bounds..
Choosing Your Alabama Long Distance Movers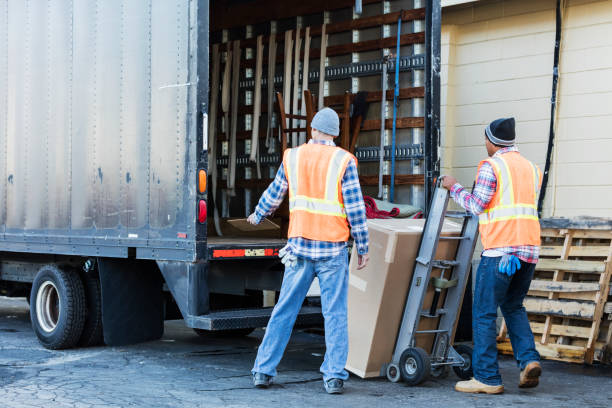 When moving to Alabama, it's important to choose a mover carefully. The moving company should maintain certain characteristics proving they're reliable and trustworthy. By knowing what to look for in a mover, you can reduce your list of best moving companies options and find the right company.
The moving company should have years of prior experience in the relocation industry
They should be registered with the U.S. Department of Transportation
They must have a positive reputation for their timely moving services and handling claims
Make sure they carry protection plans such as insurance coverage for the total value of your belongings
They should have storage, packing and unpacking services, among other optional services
Make sure you hire a mover local to you for easier contact with the professionals
A-1 Auto Transport is one of the best movers in town that can help you move your household goods nationwide. Call 888-241-3110 to get a free, no obligation to buy price quote on interstate moving services.
Our Moving Services
Local and Long Distance Moving
Residential and Commercial Moving
Heavy Furniture- Example: Pool Table and Piano Moving
Door to Door Moving
Full Service Packing and Unpacking
Moving Storage Solutions
Packaging Materials and Solutions
Military and Student Moving
Office Relocations
Apartment and Studio Relocations
Auto Transport Services (Vehicle Relocations)
How Much Will It Cost to Hire My Alabama Long Distance Movers?
The cost of moving is dependent on many varying factors. Fuel costs, the rates carried by the moving company, the services you choose, the distance to be traveled, and the weight of your possessions are some of the factors that will determine the cost of your relocation services. When you provide certain information to the mover, they will present you with a free estimate for their services.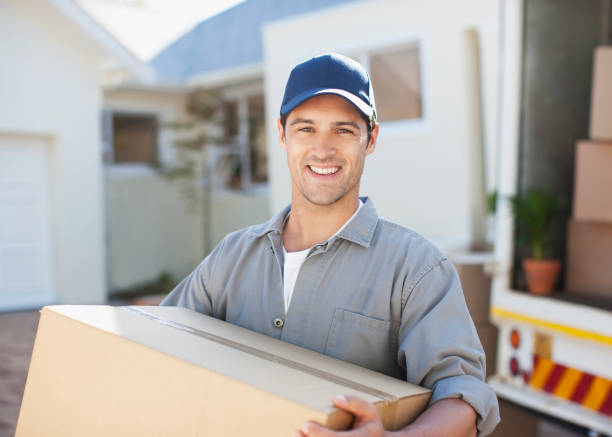 A lot of moving companies will have an online calculator that will provide quick estimates for those looking for the most affordable moving services. To receive more honest estimates, it is best to call in. Never hire a partial or a full service mover with astronomical rates. The cost of professional moving services shouldn't exceed your financial circumstances. Before hiring moving help, search the Internet and gather several quotes from the best moving companies to compare from local movers.
Signing a Contract with an Alabama Mover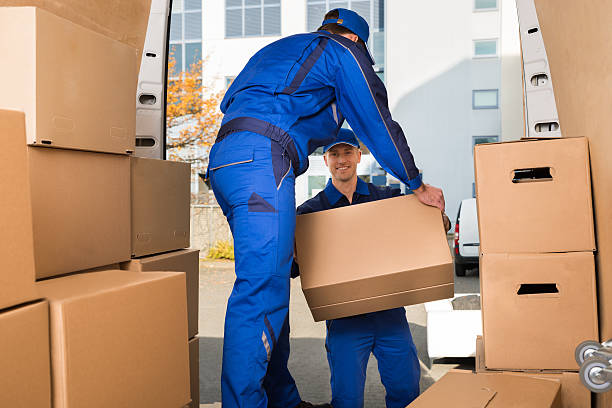 Before blindly signing a contract, make sure everything you require is included in the documentation.
All services you want should be listed with the appropriate rates.
Make sure all information is correct such as addresses and personal information including several phone numbers for the movers to reach you at.
Make sure the small print accurately includes everything told to you by the professionals.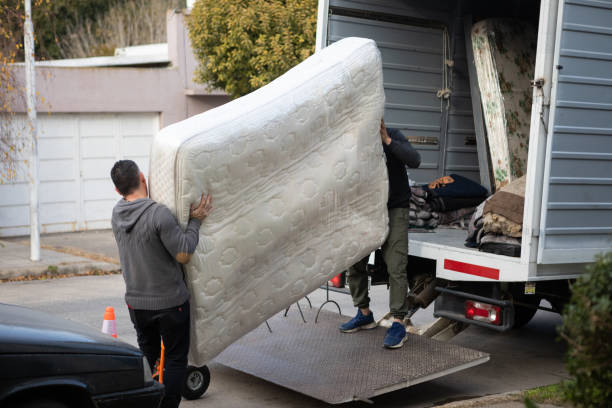 Before signing, check with your homeowners' insurance policy to see if your possessions are covered during the relocation. If not, make sure the moving company carriers insurance and that is mentioned in the contract. Your belongings should always be protected for their full value during a local, coast to coast, or international move. The distance or type of move has no bearing on whether or not you have insurance coverage.
Tips on How to Find Affordable Moving Company For Your Alabama move
Are you making a move to Alabama and trying to find an affordable moving company? Moving can be expensive, but it doesn't have to be. Here are 6 tips on how to make sure your Alabama move is as stress-free and cost-efficient as possible.
Gather estimates from at least three local moving companies. Make sure to get the most accurate estimate you can by providing all the necessary details about your move. This includes the size of your home, any items that need special care, distance of the move, etc.
Research reliable and trustworthy moving companies in advance. Ask people you know if they have any recommendations or read online reviews to get a better sense of the best movers in your area.
Ask about any discounts you may be eligible for, such as military discounts or student discounts. Some companies also offer seasonal discounts and loyalty programs that can help lower the cost of your move.
Choose full-service moving if it fits into your budget. Full-service moving companies will pack and transport your items for you, which can save time and money in the long run.
Don't forget to factor in extra costs such as fuel, packing supplies, insurance, etc. These added expenses can add up quickly, so make sure you understand what those costs will be before signing up with a moving company.
Consider using your own vehicle for some of the move. You may be able to save money by transporting small items in your own car or truck, particularly if you are moving a short distance.
With these tips in mind, you can find an affordable moving company and make your move to Alabama as stress-free and cost-effective as possible. So don't let the fear of a high price tag be what stops you from making this exciting new adventure!
Your Responsibility during Relocation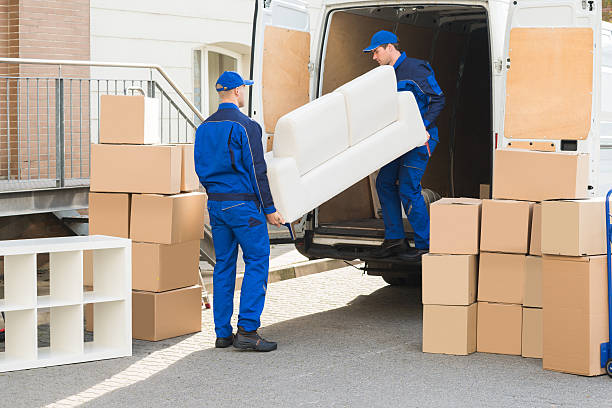 Although the Alabama movers will take care of most the labor, there may be some things left to your responsibility. Taking some responsibilities into your own hands only assures a smoother relocation.
Have all boxes packed properly and clearly labeled by room. Never stack all boxes in one area. Leave them in the rooms they were packed up in for the movers to grab on moving day.
Take all valuables such as jewelry with you instead packing it up for the movers to take with them.
To cut cost and time, pack all less valuable items on your own. These items may include clothes, linens, knickknacks, etc.
Create an inventory list. Count all boxes and pieces of furniture before the movers load them up. Most moving companies will create their own list of inventory too. Get a copy for your records.
The moving company is also held liable for the move. They must provide adequate insurance coverage, including motor vehicle coverage if necessary. The movers by law are required to protect every item at a rate no less than $.60 per pound.
International Moving Services in Alabama
If your work and/or circumstances force you to move abroad, then you'll likely need help. The added distance, having to pass the border, and using a ship can be very complicated and time consuming for anyone. While it may be a bit more expensive to work with a professional, it will save you a lot of time and hard work.
Our team can not only move your belongings, but we can help you with packing and unpacking them. We can lift the heavy furniture for you and place everything in their intended spots upon arrival.
Factors That Determine the Estimates of Alabama Moving Services
When it comes to researching and selecting the right Alabama household moving services, there are many factors that can influence the final cost estimate.
Distance
The distance of the move is usually the most influential, as costs increase for longer distances due to added time, labor and fuel expenses.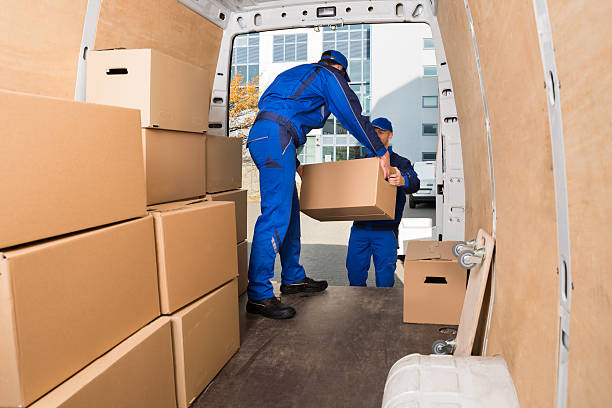 Size
Size can also be a factor, as more items require extra space in trucks or containers and need extra hands-on packing and unpacking time.
Specialty items
Specialty items can also add to the expense since they often require additional handling procedures and equipment.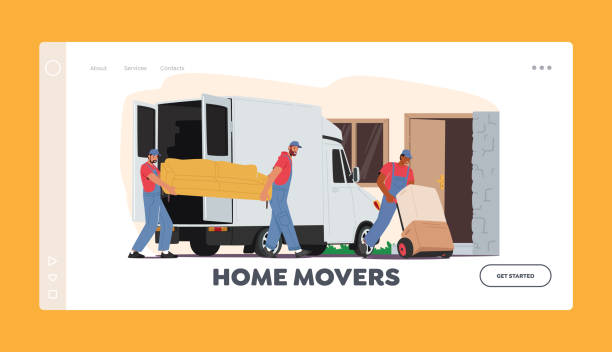 Fumigation needs
Fumigation needs are also considered, due to regulations governing certain types of sterile environments.
Storage services
Storage needs may must be factored into quotes as well in order to accommodate irregular delivery schedules or any damage/theft insurance requirements. Ultimately, what you get quoted by a moving service could vary drastically depending on each unique customer's needs.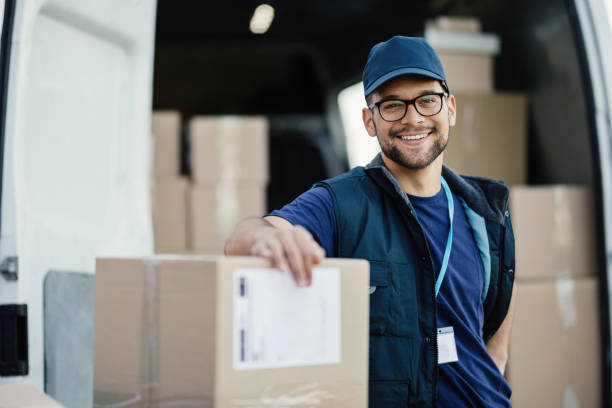 Alabama Cross Country Movers for Hire
130 Inverness Plaza
Birmingham, AL 35242
(205) 972-0744
3070 Leeman Ferry Rd. SW
Huntsville, AL 35801
(844) 688-3968
100 W Oxmoor Rd.
Birmingham, AL 35209
(205) 970-2222
Road Runner Moving
3965 Natchez Dr.
Birmingham, AL 35243
(205) 945-8339
Reliable Moving Company
1320 50th St. N
Birmingham, AL 35212
(205) 591-9199
Alabama Storage Facility Directory
Extra Space Storage
8141 AL-59
Foley, AL 36535
(251) 943-7911
7905 AL-59
Foley, AL 36535
(251) 955-6565
2535 Decatur Hwy.
Gardendale, AL 35071
(205) 289-3137
Frequently Asked Questions
What kind of liability coverage will be provided?

As long as you're careful when choosing a shipping company, you won't have to worry about your objects getting damaged during transport. This is because every legitimate transport company listed by the Department of Transportation is legally required to have insurance.

This means that as long as you prepare your cargo according to the rules, the carrier will cover any damage while on the truck. The pre-travel inspection is essential to both the client and the carrier.

Alabama has two types of standard insurance, released value protection and expanded valuations. The former is according to the weight of your goods and covers a small amount of money for each pound.

The latter is better because it provides more value, and it means that the moving company offers a higher pound rate. Hence, choosing a company that provides the latter option is wiser.
Should I choose Alabaman full-service movers or rent a truck and move myself?

It's always better to choose Alabaman full-service movers rather than trying to transport objects yourself, especially if you want to rent a truck and drive it on your own. At times, moving your cargo to your destination may seem less expensive, but consider the fuel and accommodation costs.

On the other hand, renting a carrier is not a good idea because it's not something an inexperienced driver can navigate. There are several sharp turns and narrow roads during most travels, and it's more complicated than it seems to navigate such a long and heavy carrier along them, even if it's enclosed.

Even if you hire a driver and rent a truck separately, the price might be higher, and you don't have the insurance and safety that comes with professional movers. It's always better to hire a shipping company than try it yourself.
Are same-day moves possible?

It depends entirely on where your pickup and drop-off locations are. Shipping companies have an expedited shipping option that costs extra. Depending on your level of urgency, you can even cut the wait time in half.

Expedited shipping means the shipping company adjusts its entire structure to fit your delivery earlier. A delivery that would've taken a week can be made in just two or three days. But the distance decides if a journey can be made in a day.

If your cargo is moving within Alabama, that cuts out border inspection time which means that apart from traffic, there are no time-consuming hurdles. If the distance is one where the usual quote would take a few days, a same-day move is possible.

Traveling from Seattle to Alabama takes 7 to 9 days, so expedited shipping means the journey can go down to around 4, but it wouldn't be possible to do any less.
What are flat-rate moving companies?

We've mentioned that there are hourly and per-mile rates, but there are also flat-rate shipping companies in Alabama and other states. A flat-rate means you get one binding quote from your shipping company for your total delivery.

It has its benefits and downsides, and while it sounds like an attractive choice, it depends on your travel. Remember that a company must keep profit and loss in mind, so if its flat-rate doesn't cover any unexpected situation, it'll suffer damages.

That said, a flat rate isn't the best choice if your cargo is moved within Alabama or only a short distance since it could be much more expensive than the other two pricing models.

Alternatively, if your household goods are being moved from out of state, like Seattle to Alabama, a flat rate is a good choice if your company offers it. You'll be able to fit the money into your budget and know exactly what you're paying.

Remember that choosing a good company is also necessary because some companies might charge hidden fees on top of the flat rate.
What are the dangers of hiring cheap Alabaman movers?

Never try to cut corners when hiring a shipping company. Hiring cheap Alabaman movers might be a scam if the prices are suspiciously low compared to other companies you've inquired with. A noticeable difference means you should be wary because you don't know what they're skipping for the lower price.

Most legitimate shipping companies have a similar price range because it's calculated keeping labor cost, fuel, distance, and the route in mind. A company that looks legitimate but has a cheaper price range might not secure your cargo carefully.

Other than that, there might be problems with their structure. If they're not following all safety regulations or don't have the required insurance to transport loads, any damage to your cargo won't be reimbursed or covered.

This is why it's crucial to ensure you're careful when choosing a shipping company.
How long does it take Alabaman long-distance movers to move my stuff?

It's impossible to give an exact answer to this question because several factors affect long-distance travel. For one, there are the pickup and drop-off locations, and it'll take longer if they're farther apart, even if it's within Alabama.

However, there are also other things at play. Say your delivery is from one part of Alabama to another, compared to a delivery smaller in distance but involves interstate travel. Depending on the length, the latter may take longer because border inspections may take a while.

If your delivery is from out of state to Alabama, it's always better to go for a local Alabaman shipping company that knows the ins and outs to get the process done faster. Ask your shipping company for a quote if you want a close estimate.
I need help with an office move. Should I hire Alabaman commercial moving companies, or will any moving company work?

If you're looking for a reliable transport company to help you with an office move, you should go for an Alabaman commercial moving company. This is because, as mentioned, it's better to hire a company already familiar with the area you'll be moving to.

But remember that even if you choose a company, not from Alabama, you must decide carefully. Researching and being prudent is essential because the cargo is expensive, and only a legitimate moving company has insurance.

An office move means that several objects must be transported, which is good because the overall cost may be lowered. This will cut out the route or delivery charges that might be present if you have fewer objects because everything is going to one place.
Why should I work with local Alabama moving companies?

When choosing a moving company for your home, the first thought is to hire a large company that does international transport since it's well-known. But you must consider that there are different niches for different companies, and one size does not fit all.

Suppose your things must be transported within or near Alabama. It's best to choose a local Alabaman moving company. Even if your goods are being shipped from a state farther away, then you're better off looking for a company that is either based in or has extensive experience shipping to Alabama.

This is because there are several state rules and regulations a local company is better equipped to handle than one that doesn't deal with them regularly. Sunday travel is not permitted in the state.

There are other similar regulations, so choosing a local company is the best method.
How are Alabama shipping costs calculated?

All shipping companies must consider the same factors when calculating shipping costs. The first and most important is the distance between your pickup and drop-off destination. The more the distance, the higher you'll be charged, whether your company follows a per-mile or hourly model.

The other important factor is the truck's fuel consumption during the journey. But more than that, since household objects are hard to generalize, weight plays a crucial role. A 2 to 3-bedroom home weighs around 7500 pounds, and the interstate travel goes up to $5000.

Consider that you'll pay more if you want your things moved during a busy month, such as one near Christmas. This is because if you're charged on the hour, it'll take longer to reach you, and the price will increase. And if you're charged on the mile, the fuel consumed will also increase.
How much do Alabama movers cost?

Generally, it can be hard to calculate the cost of shipping household goods in any state because prices change from time to time and according to region. But if we take standard charges, customers are either charged at a flat rate or per-mile basis.

The per-mile factor can fluctuate by factoring in fuel costs to decide how much you'll be charged for the distance the truck covers. However, some companies charge on an hourly basis for shorter travel.

An exact number is hard to get because although the national average is between $800 to $2500, it can vary easily.

If we take Puerto Rico to Alabama, most estimates indicate that it would take around $1400 to move a standard shipment to the state and approximately $550 from Alabama to Oklahoma. On the other hand, standard goods can go up to $100 per hour.

Consider that the number of package materials, crates, and the weight of your objects all factor into the final number.