What's in this article?
Professional Moving Services: South Carolina Long Distance Movers
Best South Carolina Long Distance & Interstate Moving Companies
Moving can take a toll on even those coolest and most reserved among us. It is requires a ton of time and effort. You have to find a place that has a bunch of boxes like a grocery store. After weeding out the ones that are covered in food and other gross things, you have to pack everything you own into them taking special care to wrap everything in newspaper so it won't break when the friends who couldn't think of any excuse to get out of helping you fast enough inevitably drop it.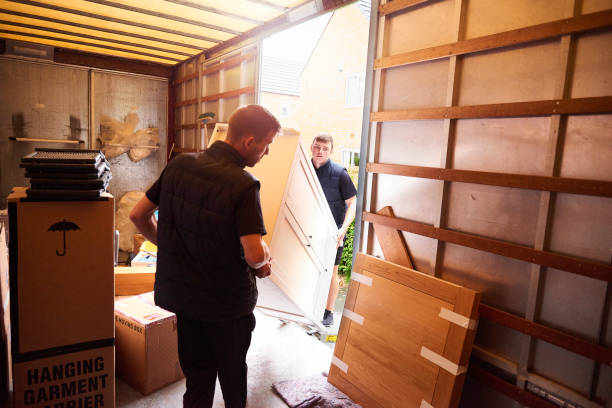 Then you have to figure out the complex geometry and physics that tends to determine how to twist and lift a sofa just right so that it will fit through your front door. After that battle you have to drive everything to your new home and do the whole process again in reverse. Needless to say, it is a tough job, but it doesn't have to be. You could hire a qualified South Carolina moving company to do all that lifting and twisting for you.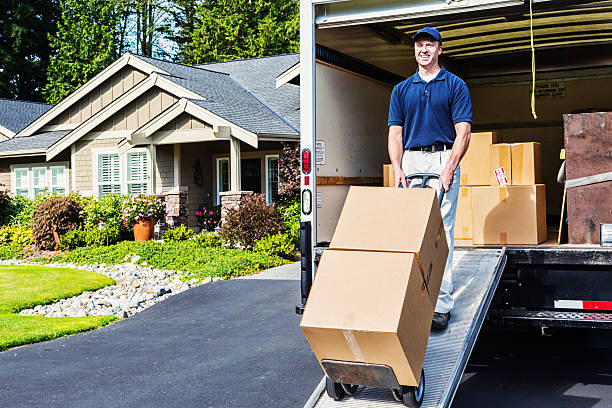 Cost & Time Examples For Interstate Moves
| To/From | Distance | 2BR | 4BR | Days |
| --- | --- | --- | --- | --- |
| Sumter to Atlanta | 241 miles | $2,102- $2,608 | $4,020- $5,764 | 2-4 |
| Rock Hill to Jacksonville | 334 miles | $2,238- $2,785 | $4,312- $6,200 | 2-4 |
| Memphis to Columbia | 521 miles | $2,521- $3,154 | $4,918- $7,108 | 2-4 |
| Chicago to Rock Hill | 606 miles | $2,683- $3,366 | $5,269- $7,636 | 3-5 |
| NY to Columbia | 611 miles | $2,768- $3,479 | $5,468- $7,949 | 3-5 |
| Rock Hill to Austin | 1031 miles | $3,213- $4,054 | $6,394- $9,312 | 4-6 |
| Columbia to Denver | 1381 miles | $3,540- $4,482 | $7,095- $10,358 | 4-6 |
| Las Vegas to Sumter | 1977 miles | $4,170- $5,302 | $8,437- $12,359 | 5-7 |
| San Diego to Sumter | 2118 miles | $4,428- $5,638 | $8,995- $13,200 | 6-8 |
| Columbia to Seattle | 2325 miles | $4,630- $5,901 | $9,424- $13,837 | 6-8 |
*Prices and times are estimated. They can vary depending on the season and the contents of the home. Prices do not include packing.
Estimated Weight (based on home size):
1BR=2600 lbs - 3900 lbs
2BR=3900 lbs - 5200 lbs
3BR=6500 lbs - 9100 lbs
4BR=9100 lbs - 14300 lbs
5BR=11700 lbs - 19500 lbs
Out of State Movers Near Me
Cheap South Carolina Moving Companies Near Me
Looking for cheap long distance movers near you in South Carolina? Traveling from Charleston to Indianapolis will take you 11-hours in the moving truck and over 725-miles. That might give you some insight on how long it will take you to get to your next location. If you're having second thoughts on taking that kind of move on your own, we don't blame you.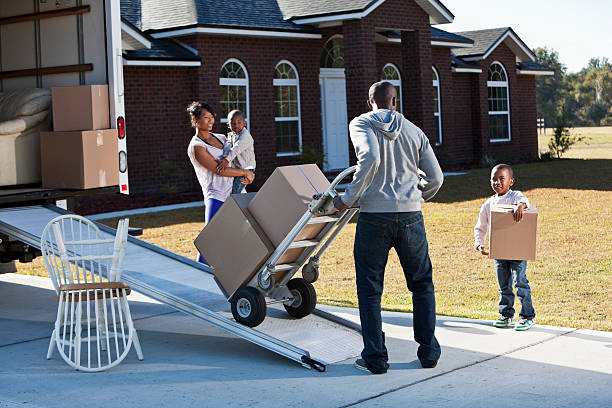 While it might cost you a little more to hire professionals, it might save you from making repeat trips, especially if you also have to move a car.A1 Auto Transport has cheap movers in South Carolina your backyard ready to get you on your way to your next address. We help people move household items, but can even assist with moving vehicles, equipment, or other unique items.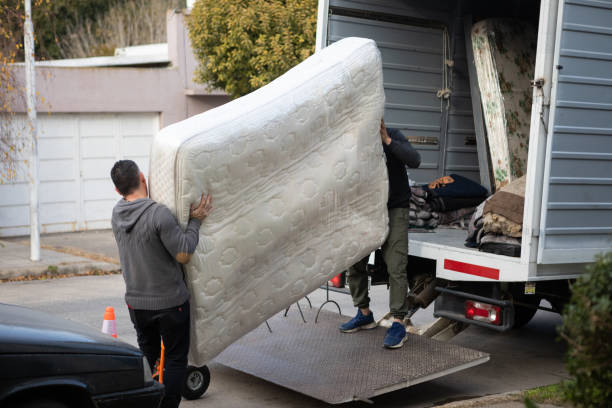 You can trust our team for your South Carolina move because we have been in this moving industry for years and have helped countless people start their new life. Check out our online resources to help you plan for your moving process and then give us a call or send us a message about your move.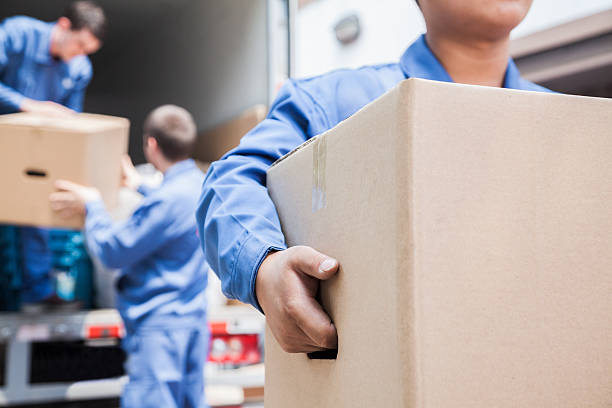 We will take you through the process and fill you in on how our system works. Head to A1 Auto Transport to compare long distance movers with trucks in your area right now.
Choosing Your South Carolina Moving Company
Don't just go to the phone book and pick out the first moving company you see. It is important to make sure the company you are working with will be trustworthy. Be sure to do your research.
These tips can help.
How many years has this company been in the moving business: Make sure any moving company you are working with has experience. You want to work with professionals, not a couple of guys who bought a used moving van and work out of their garage.
Look at reviews online: Sites like Yelp and Google reviews can be incredibly helpful in determining how a company does business. They won't tell the whole story, but it can provide valuable insight into what you will be able to expect.
Insurance and liability: The law only requires moving companies to insure $0.60 per pound of your possessions, however, some companies will offer more. It is in your best interest to inquire what their policy on this is.
S. DOT Registration: Interstate movers must be registered with the Federal government and have a U.S. DOT number. This is especially important if you are moving across state lines.
Services: Different companies will offer an array of convenient services to help you make your move even easier. You should find out what the company will provide and what they charge extra for.
A-1 Auto Transport can help you move your household goods nationwide. Call 888-241-3110 to get a free, no obligation to buy price quote on interstate moving services.
Advantages of Choosing A-1 Auto Transport as Your South Carolina Movers
It can be stressful to move long distance and you need reliable movers. Here are some great reasons why you should choose A-1 Auto Transport as your South Carolina Movers:
Professional Service
Our experienced staff of professional movers have the skills, knowledge, and expertise required to ensure a successful move. We provide comprehensive moving services, including packing, storage, and transportation.
Partial Packing Services
We offer partial packing services for those who want to do some of the work themselves but don't have the time or knowledge to tackle it all. Our team will take care of the rest so your move is as stress-free as possible.
Quality Moving Equipment
We offer quality moving equipment, including trucks and trailers that are designed to protect your belongings during the move. Our staff of long distance and local movers are dedicated to making sure your belongings arrive in the same condition as when they left.
North American Van Lines Affiliation
As a North American Van Lines agent, we are connected to a network of professional movers throughout the continental United States. This connection enables us to provide superior customizable services with access to additional resources including packing supplies, storage solutions, and more.
Full-Service Moving
Our full-service moving packages can be tailored to meet your specific needs. Whether you need residential or commercial moving services, we can provide the help you need.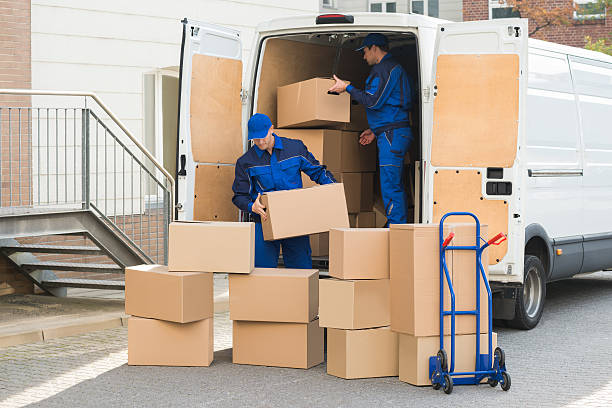 A-1 Auto Transport is your go-to resource for reliable South Carolina movers. Contact us today to get started on your move! We look forward to helping make your next move a success.
Our Moving Services
Local and long distance moving, whether it is state to state or coast to coast
Furniture moving. Piano moving, pool table moving, office furniture and equipment, etc.
Commercial, apartment, or residential house moving
Military relocation
Student moves
Door to door moving
Full service packing and unpacking, including packing materials
Auto transport services (Vehicle Relocations)
Interstate or cross country moving
How Much Will It Cost To Hire My South Carolina Long Distance Movers?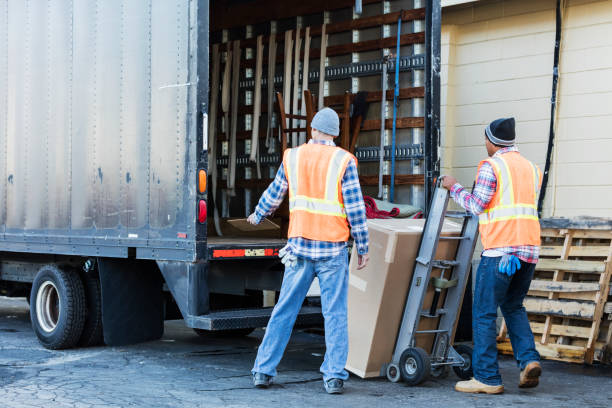 The amount you spend on moving depends on a variety of things. There are many factors that go into determining the cost of a move including the volume of items being transported, the distance travelled and whether or not packing and unpacking services were required. If you want an exact price calling the company is your best bet. You may expect most businesses to provide you with a no-cost quote.
Before You Sign That Contract
Every service you need should be listed on the contract, including any extra fees.
Double check your old and new address as well as your phone number.
Make sure you know your company's policy on damages and replacements.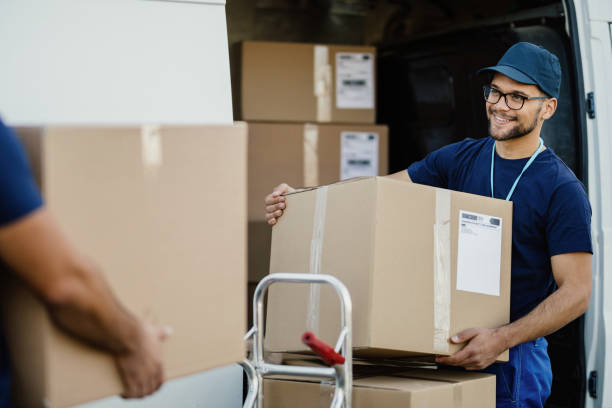 Helpful Moving Advice
Transport jewelry and other valuables with you
Check your homeowner's insurance policy. It may cover damages as well.
Request a copy of the inventory sheet, displaying any damage that occurred before the movers were involved.
Leave all the boxes in the rooms that they got packed it. Don't stack the boxes in one area.
International Moving Services in South Carolina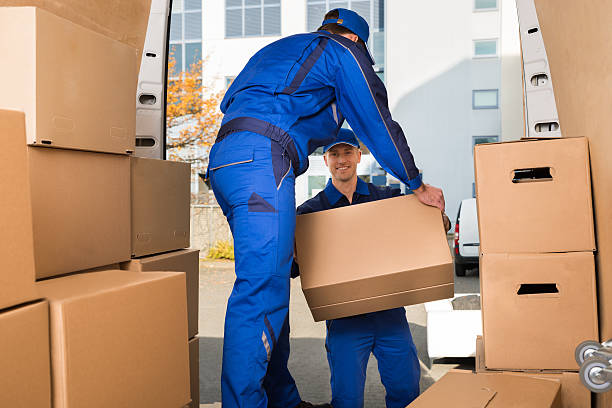 While planning your move, it's good to consult with a professional company, so you'll have a better picture regarding your options. For example, we can transport your belongings or only assist with the loading. If you need help with packing and organizing your things, but you'd like to handle everything else on your own, we can help with this too.
Your location or the place you're going to will not pose a problem. We work nationwide and often take on international projects. We might also have some discounts available. If you'd like more information, call now.
South Carolina Cross Country Movers for Hire
Lange Moving Systems
1501 Key Rd. G
Columbia, SC 29201
(803) 256-7966
Smith Dray Line
320 Frontage Rd.
Greenville, SC 29611
(864) 269-3696
Movers & Groovers
3955 Christopher St.
North Charleston, SC 29405
(843) 225-9051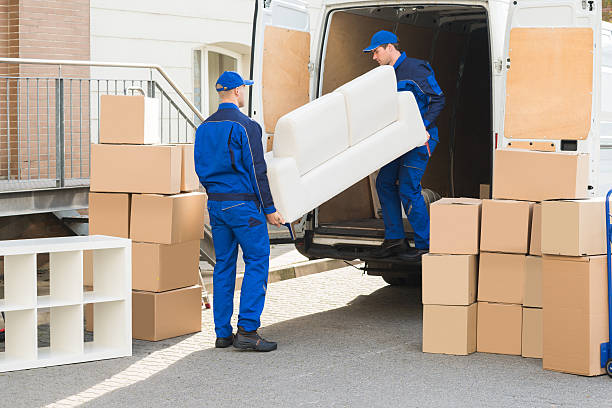 South Carolina Storage Facility Directory
Spring Valley Storage & Business Centre
9005 Two Notch Rd.
Columbia, SC 29223
(803) 875-0820
Beltline Storage & Office Centre
3905 W Beltline Blvd.
Columbia, SC 29204
(803) 875-0100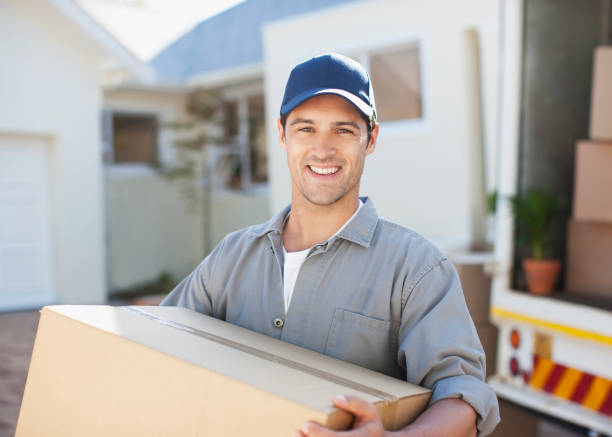 Frequently Asked Questions
What kind of liability coverage will be provided?

You won't have to be concerned about your things being harmed during delivery as long as you exercise caution when selecting a shipping business. This is due to the necessity of consistently verifying the insurance status of every DOT-recognized professional transport company.

It is also suggested to take pictures of the pre-travel inspection because it is essential for securing your case in the event that something is stolen or damaged during the journey. If not, things become complicated because there may not be any evidence. At the absolute least, you and your partner will have an inventory list.

South Carolina has a limited liability policy, but if your household items are destroyed during a move, you can also buy supplementary insurance.
Should I choose South Carolina full-service movers or rent a truck and move myself?

The solution is fairly straightforward. A layperson cannot relocate a home without assistance. The carrier will still require more people to put everything onto it, even if you rent a trailer and hire a driver. Here, not even the actual packaging procedure is mentioned.

Hiring full-service movers from South Carolina is preferable to doing everything yourself from start to finish because packing possessions to minimize damage during long-distance travel may be time-consuming.

Never be reluctant to research businesses before choosing one. Never choose a company just on the basis of price; instead, take into account the benefits and drawbacks and check to see if the company has any prior experience transporting goods to the state.
Are same-day moves possible?

Although it is more expensive, expedited shipping is offered by package delivery companies. You may be able to dramatically reduce the wait time, depending on how much money you have available.

The cost will be greater since the company must give you priority over other orders. Still, completing a delivery that would have taken a week in just two or three days is feasible. But whether the trip can be completed in a single day depends on the distance.

Naturally, the trip couldn't be finished in a single day since it generally takes 6 to 8 days to get from Columbia to Seattle. However, as the journey normally takes one day, it is conceivable to go from Atlanta to Sumter.
What are flat-rate moving companies?

After the per-mile and hourly payment models, flat rates are the third most prevalent payment mechanism utilized by transportation firms. You must use caution while selecting a company using this method.

When a business gives you a price quote, there are specific factors they take into account, including all charges. This covers labor, fuel, vehicle use, and the logistical area that dictates the driver's route.

While it is a smart idea for shorter distances, it could backfire for longer ones because the company must also plan for any unanticipated events on its end. However, a flat fee also provides you with a trustworthy sum, which even a quote cannot.

When deciding on a payment plan, take into account all of these factors. A flat rate is a good idea for shorter moves since you'll have an unchangeable number, ensuring no surprises.
What are the dangers of hiring cheap South Carolina movers?

Hiring inexpensive movers is never a smart idea because it could have far-reaching effects. Simply verifying the legitimacy of the firm is crucial since, if you're careless, you may lose everything without having a legal foundation to fight for it.

After confirming that a company is registered, you can compare their prices. Never work with cheap South Carolina movers. You'll observe that, despite many reputable companies offering advantages, their prices typically tend to be identical.

This is because the criteria that are taken into account to determine the final cost of the delivery are always the same, assuming the resources are comparable. Therefore, the cost is being compromised if a moving company is incredibly cheap.

It might be anything from unreliable packing to untrained personnel, so it's best to be careful; if your company isn't insured, you'll be the one to suffer since you'll have no way to get compensated.
How long does it take South Carolina long-distance movers to move my stuff?

It is impossible to give a firm response because so many variables can influence long-distance travel. First, despite the fact that the pick-up and drop-off sites are both in South Carolina, the trip will be longer due to the distance between them.

You might not know, but delays-causing elements like the weather have a bigger impact than you think. Think about regional holidays as well. The organization does take these issues into account, but it still has to work on finding a solution.

But there are also other elements at play. Delivery of an item farther inside the state may occur faster than delivery of an item closer but necessitates travel on the highway because of border inspections. When you collaborate with a business, they must consider everything.
I need help with an office move. Should I hire South Carolina commercial moving companies, or will any moving company work?

A commercial moving company from South Carolina is the best choice if you need a reliable shipping company to assist you with an office transfer. This is because working with a firm accustomed to the area where you will be moving is desirable, as was already said.

There will be a lot of items to transfer during an office move, so everything needs to be neatly wrapped and loaded because the person in charge must also answer to their employers. After making a wise business decision, you can relax.

If you're planning with the movers, the other party should be familiar with the site, as they can fill in any blanks and ensure there are no errors on either end. If you're coordinating the move on behalf of the company, having a good company helps.
Why should I work with local South Carolina moving companies?

When selecting a moving company for your property, your top priority may be to select a reputable company that handles international shipments. But it's crucial to keep in mind that bigger isn't necessarily better, particularly when it comes to home items.

Imagine that you need to move your belongings within South Carolina. The best option is to choose a local moving company. Choose a company established in South Carolina or has prior experience delivering to the state, even if your items are coming from a more distant state.

This is mostly because a local business is more familiar with local laws, whether they pertain to weight division or the acquisition of any permits. Local personnel can help you navigate the processes easily.
How are South Carolina shipping costs calculated?

All shipping companies must consider the same factors when evaluating cargo pricing. The first and most crucial factor is the distance between the pick-up and drop-off locations. The greater the distance, regardless of whether your company bills by the mile, the hour or a fixed price, the more you'll pay.

Another important consideration is how much fuel the truck will need while it is moving, especially given the impact of variables like weather and traffic. Additionally, weight is crucial because it's challenging to generalize about household products. A two or three-bedroom house weighs around 7500 pounds, and the cost of interstate transit varies with weight.

You'll need to because the logistics are more challenging during the busy months. This is because the increased traffic means it's harder for the driver to reach you on time, so the company has to figure out the logistics of the process.
How much do South Carolina movers cost?

It is hard to give an accurate price for your delivery because the ultimate cost relies on several factors, including the particulars of your order. However, you can get a basic idea if you look at the average rates in South Carolina.

One is that standard delivery rates in the US often range from $800 to $2,500. However, costs within a state may differ significantly since a firm must consider too many shifting factors.

Although South Carolina costs approximately $2,000 for shorter relocations and $5,000 for longer ones, the cost may vary depending on your organization's pricing approach.

If all relocation-related costs are considered, moving a four-bedroom home to South Carolina can cost up to $13,000.