What's in this article?
Professional Moving Services: Oklahoma Long Distance Movers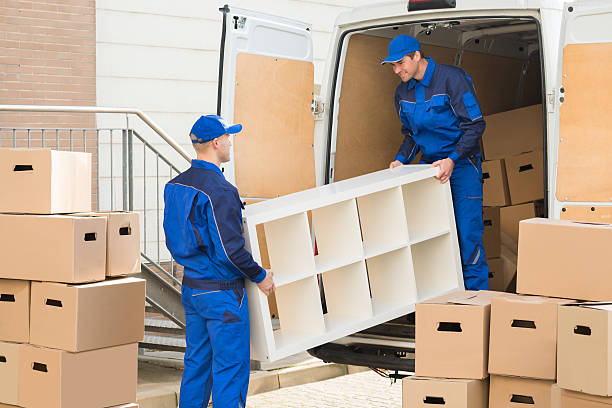 At A-1 Auto Transport Moving Company, we understand that moving can be a stressful time for everyone involved. That's why we go above and beyond to provide exceptional service and make the transition as smooth and seamless as possible. Our experienced team is fully trained in the transportation of vehicles, furniture, antiques, and more, so you can trust that your items are in safe hands.
We guarantee secure and reliable transportation, so you don't have to worry about any delays or damage to your belongings during the move.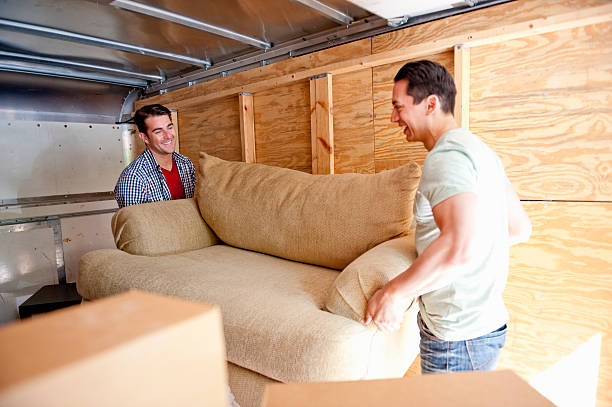 We take pride in offering a wide range of services for our customers, including local and long-distance moves, interstate moves, international relocation assistance, and more. Our experienced staff is always available to answer any questions or concerns you may have about your move and provide personalized solutions for whatever transportation needs you may have.
Best Oklahoma Long Distance & Interstate Moving Companies
Everyone can appreciate the excitement of moving into a new place. You get to take an empty space, put your personal touch on it and really make it feel like home. You can take the opportunity to really stretch your creative muscles. The problem is, before you can do that you have to actually do the hard work.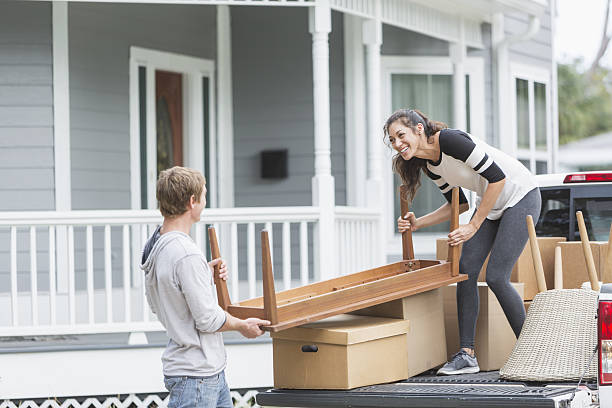 There are boxes to pack, furniture to carry, and trucks to load. It isn't that bad, until you manage to get a sofa stuck in a doorway or drop a box holding all of your dishes down a flight of stairs. It can easily cause stress and frustration. If this sounds like a bad time, you could always hire a professional moving company to help you with your next move.
Cost & Time Examples For Interstate Moves
| To/From | Distance | 2BR | 4BR | Days |
| --- | --- | --- | --- | --- |
| Austin to Norman | 351 miles | $2,298- $2,862 | $4,438- $6,386 | 2-4 |
| Memphis to Norman | 427 miles | $2,386- $2,977 | $4,628- $6,676 | 2-4 |
| Norman to Denver | 524 miles | $2,518- $3,150 | $4,911- $7,096 | 2-4 |
| Denver to Tulsa | 562 miles | $2,588- $3,240 | $5,061- $7,320 | 2-4 |
| Tulsa to Chicago | 604 miles | $2,671- $3,349 | $5,240- $7,592 | 3-5 |
| Oklahoma to Atlanta | 943 miles | $3,058- $3,854 | $6,064- $8,819 | 3-5 |
| Norman to San Diego | 1142 miles | $3,348- $4,232 | $6,688- $9,754 | 4-6 |
| Philadelphia to Norman | 1270 miles | $3,437- $4,346 | $6,874- $10,030 | 4-6 |
| Boston to Tulsa | 1400 miles | $3,560- $4,506 | $7,139- $10,427 | 4-6 |
| Seattle to Oklahoma | 1711 miles | $3,980- $5,054 | $8,034- $11,762 | 5-7 |
*Prices and times are estimated. They can vary depending on the season and the contents of the home. Prices do not include packing.
Estimated Weight (based on home size):
1BR=2600 lbs - 3900 lbs
2BR=3900 lbs - 5200 lbs
3BR=6500 lbs - 9100 lbs
4BR=9100 lbs - 14300 lbs
5BR=11700 lbs - 19500 lbs
Out of State Movers Near Me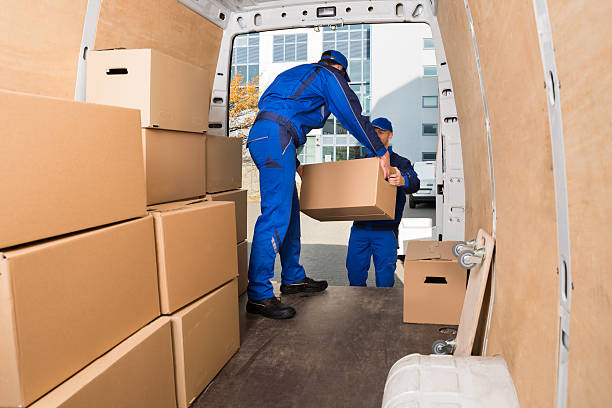 Cheap Movers Near Me
Looking for cheap long distance movers near you in Oklahoma? If you have decided to make a cross country move for a new job, to be closer to family, or you've been accepted to a school located states away, we are here to help get you there. At A1 Auto Transport, we don't just move cars and heavy freight, we can also manage your move.
We have been in the transport business for years and enjoy helping our clients plan and manage their moves to ensure they are efficient and secure.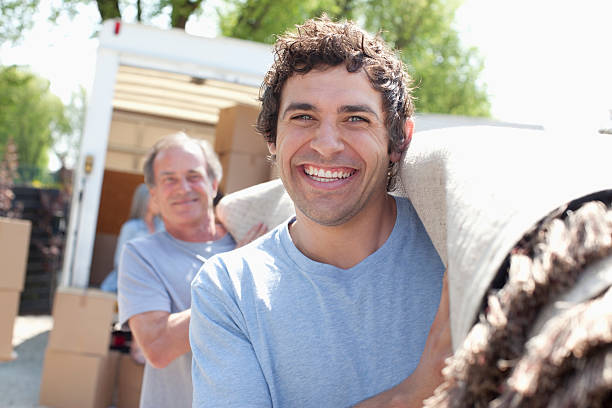 How do I hire movers for a personalized service? Our process is straightforward, with no hidden costs. We learn everything we can about what we are moving and get you a detailed overview of what it will cost and how long it will take. In most cases, we can have your home contents to you in less than 2 weeks if we have to go from one coast to another. Other moves can be made in less time.
We suggest taking a look at our website for some helpful planning resources and then call us to get started. Head to A1 Auto Transport to compare long distance movers with trucks in your area right now.
Choosing Your Oklahoma Long Distance Movers
You will want to make sure that the Oklahoma moving company you work with is professional and trustworthy. Spotting a good one doesn't have to be a difficult chore. You just need to do a bit of easy research first.
Look at the company's reputation: Look at a few different reviews and testimonials on sites like Yelp. Look for reviews where a problem was handled.
Experience: Hire a company that has been in business for a long time. You don't want your things getting damaged because of inexperience.
Insurance Coverage: The law only requires moving companies to hold insurance on $0.60 per pound of your belongings. The company may cover more. It is important to find out how much protection there will be in the event of any damage.
Department of Transportation: Interstate movers must be registered with the Federal government and have a U.S. DOT number. This is especially important if you are moving across state lines.
Additional services and fees: Most moving companies offer many different additional services that you can take advantage of such as packing and unpacking. You should find out what is available and how much extra it will cost.
Benefits of Choosing A-1 Auto Transport for Your Oklahoma Moving Services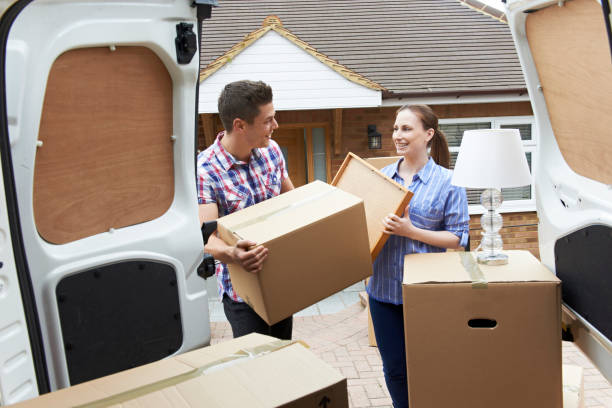 Choosing A-1 Auto Transport for your Oklahoma moving services comes with a variety of benefits. Whether you're looking for professional movers for services such as packing services, packing supplies, commercial or residential movers, local movers, or full service moving companies - A-1 Auto Transport has you covered! Not all moving companies offer these great amenities but the best movers at A-1 Auto Transport is committed to providing the best possible moving experience for every customer.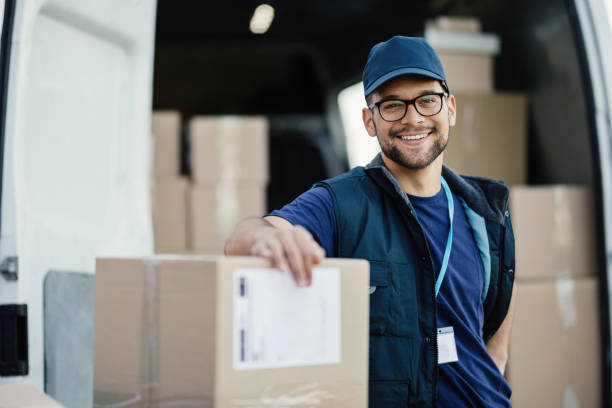 Here are 6 benefits of choosing A-1 Auto Transport for your Oklahoma Moving Services:
Experienced Team
A-1 Auto Transport's team is highly experienced and knowledgeable about long distance moving services, packing supplies, and logistics. We are a locally owned business, we have been in business for decades and have moved countless families in Oklahoma City, Midwest City, and beyond.
Comprehensive Services
A-1 Auto Transport offers comprehensive moving services including packing, loading, unloading, furniture assembly/disassembly, delivery of items to your new home or office, and more! We also offer convenient storage solutions so you can keep your belongings safe until you're ready to move them.
Competitive Rates
A-1 Auto Transport offers competitive rates on all of our moving services. We understand that moving can be costly and want to make sure our customers never pay more than they have to as their moving costs.
Professionalism & Accountability
A-1 Auto Transport is a professional and reputable full service moving company. We are committed to providing excellent customer service, being on time, and ensuring that all of our customers' possessions arrive safely and securely at their new location.
Comprehensive Insurance
All of our moving services come with comprehensive insurance so your belongings are always protected during the moving process.
Best Oklahoma City Local Movers
A-1 Auto Transport is proud to be one of the best long distance and local movers in the country and has earned an A+ rating with the Better Business Bureau (BBB). Our team is committed to providing exceptional customer service, ensuring all of our customers' belongings arrive safely and on time. We are also one of the highly rated local moving companies in Oklahoma.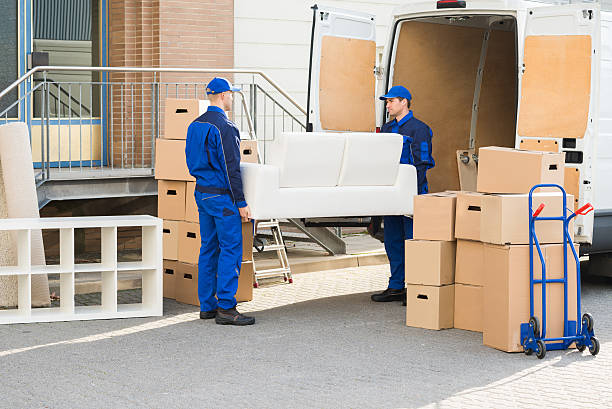 Our Moving Services
Commercial and office relocations
Residential house moving
Student relocations
Military relocations
Door to door moving
Apartment, studio and condominium relocations
Full service packing and unpacking, including packing materials
State to state, coast to coast, local and long distance moving
Heavy and specialized furniture moving. Piano moving, pool table moving, etc.
Auto transport services (Vehicle Relocations)
A-1 Auto Transport can help you move your household goods nationwide. Call 888-241-3110 to get a free, no obligation to buy price quote on interstate moving services.
How Much Will It Cost To Hire My Oklahoma City Movers?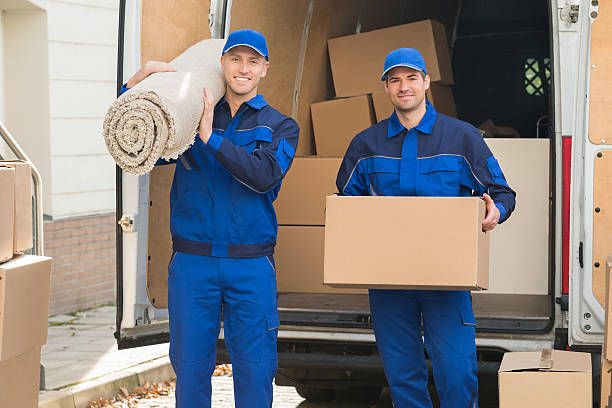 The exact cost of hiring a professional moving company is hard to say. It will vary widely depending on your exact situation. Things like the amount of stuff you have and how far you are moving it will obviously affect the price, but there are other factors the company may take into account as well.
If you are moving during a busy period for the company, they may charge you a higher rate. There are often surcharges for fuel, and additional charges for additional services like packing and unpacking or piano moving. Always call to get an accurate quote. Most companies will offer you a free estimate.
Signing Paperwork with the Mover
Every additional service you have chosen and its associated costs should be listed clearly on your agreement.
Make sure the addresses on your paperwork are correct. The last thing anyone wants is for your possessions to go to the wrong place because of a typo.
Make sure your contract clearly explains the company's policy on insurance coverage. You will want to be sure you know exactly how much coverage you have in the event of an accident.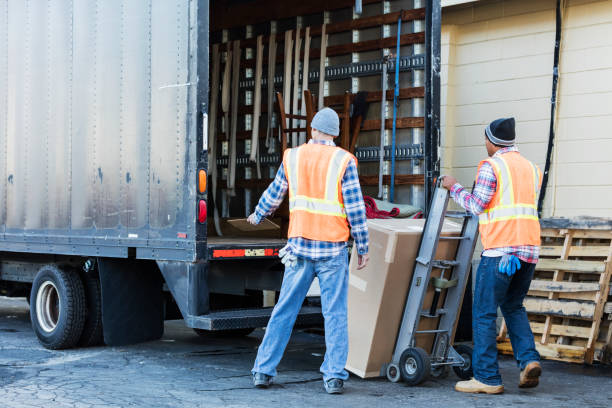 Helpful Information for Moving Day
Transport your valuables with you
Request a copy of the inventory sheet from the moving company.
Some homeowner's insurance policies may cover any damages incurred during a move. Check with your insurance agent before moving day to see if yours does.
International Moving Services in Oklahoma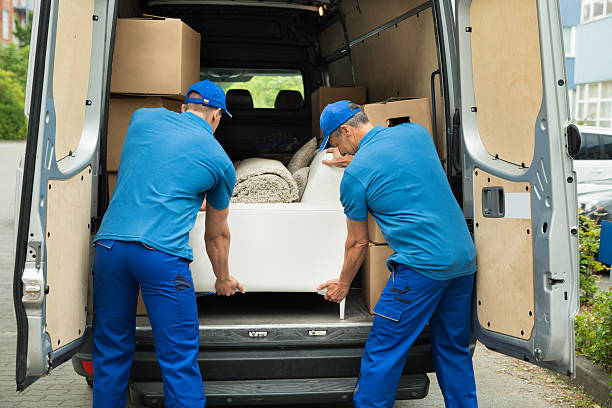 International moves can be difficult to first timers. You may find it hard to travel hundreds if not thousands of miles across land and oceans to transport all your things. It may also be hard to find a truck you can rent for a sufficiently long time to accomplish this move. However, there's no reason to put yourself in this situation.
There are many well priced moving services out there. They can take care of the logistics of an international move, of the transport itself, and even of packing, lifting, etc. Basically, all you have to do is let us know what you want to move and where to move it, and we can take care of the rest.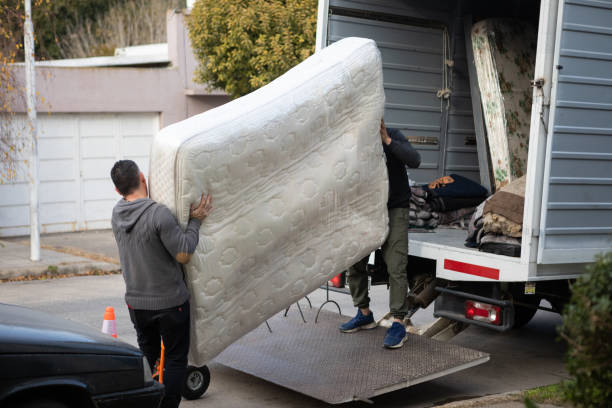 You can reduce your costs by removing any old furniture that may not fit in your new home or by getting rid of old items you no longer use. The less you need us to transport, the cheaper your project will be.
Oklahoma Cross Country Movers for Hire
Affiliated Movers of Oklahoma City
2200 SE 69th St.
Oklahoma City, OK 73149
(405) 586-3841
You Move Me Oklahoma City
Del City, OK
(405) 602-8820
2 Fellas & A Big Vehicle Moving Company
105 NE 16th Pl.
Oklahoma City, OK 73104
(405) 814-1013
Oklahoma Storage Facility Directory
Riverside Self Storage
1440 E 71st St.
Tulsa, OK 74136
(918) 496-0735
Apublix Self Storage & U-Haul on MacArthur
1300 S. MacArthur Blvd.
Oklahoma City, OK 73128
(405) 947-5227
Frequently Asked Questions
How much do Oklahoma movers cost?

It might be difficult to calculate the cost of shipping home goods in any state due to pricing variations over time and by area. While consumers would pay a flat cost or be charged per mile if we employed conventional pricing, this is not the case.

In order to determine how much you'll be charged for the distance the vehicle drives, the per-mile factor can change based on the price of gasoline. Some businesses charge an hourly rate for lesser distances.

Although the national average may range from $800 to $2500, it is difficult to pin down a precise figure because of how frequently it might alter depending on a variety of factors.

The majority of estimates show that it would cost about $2000 to convey a typical consignment within the state.

If we take a journey from Boston to Tulsa, it will take around $4,500 for a 2-bedroom house. The price would be around $10,500 for a 4-bedroom home since it weighs more ( 9,000 to 14,000 pounds).
How are Oklahoma shipping costs calculated?

Each shipping company must consider the same elements when determining the cost of their shipment. Your pick-up and drop-off sites' separation from one another is the first and most crucial factor. Whether your business charges by the mile, the hour, or a set rate, you will spend more money the further you travel.

The amount of fuel the truck will use while it is moving is another significant factor to take into account, especially in light of the influence of external factors like weather and traffic. Generalizing household goods is also difficult. Weight is essential because of this.

The cost of moving will be impacted differently depending on whether it is a two- or three-bedroom residence, which weighs about 7,500 pounds.
Why should I work with local Oklahoma moving companies?

When selecting a moving company for your valuables, you might place the highest focus on selecting a big firm that handles international shipments. Though, bigger isn't always better, especially when it comes to items for the home.

What would you do if you had to move your belongings within Oklahoma? The most appropriate course of action is to choose a local moving company. Even if your items are coming from a different state, search for a business that was established there or has prior experience delivering to the region.

This is because a local business is more familiar with local rules regarding weight division and the purchase of permits.

The employees shall be well-versed in all matters pertaining to handling transport-related concerns as well as other issues.
I need help with an office move. Should I hire Oklahoma commercial moving companies, or will any moving company work?

If you need help from a dependable shipping business for an office move, a commercial moving company from Oklahoma is your best option. This is because, as was already stated, it is better to work with a company that is knowledgeable about the area you will be moving to.

When moving an office, a lot of stuff will need to be transported. Everything must be packed and loaded with care because the person in charge also has to answer to their employers. By making a sensible choice, you can have peace of mind and avoid worrying about the procedure.

If the other party is familiar with the location when making plans with the movers, it will be ideal for both of them. If you're the one in charge of handling the office move, having someone who knows the area can help you with the finer details and ensures nothing goes wrong.
How long does it take Oklahoma long-distance movers to move my stuff?

A wide range of factors influences long-distance travel. Hence a precise answer cannot be given. Even if the pick-up and drop-off locations are both in Oklahoma, the trip will take longer due to the first factor: the separation between them.

Things like the weather, which might have a bigger impact than you may believe, can create major delays. Be sure to take local holidays into account. Even though the organization takes these into account, planning a route around them still consumes time.

Remember to prepare beforehand and research well before choosing a company. The entire process takes a while, so being well-prepared makes sure you're not nervous or in a hurry when the time to move comes.
What are the dangers of hiring cheap Oklahoma movers?

It is never a good idea to hire cheap movers since they may wind up costing you more than you anticipate. The company's legitimacy must be verified since, if you behave irresponsibly, you can lose everything you own without having a legal foundation to fight for it.

Prior to comparing pricing, confirm the registration of a company. Despite the fact that each respected firm has benefits, you should avoid employing inexpensive movers because you'll find that their costs are frequently the same.

This is due to the fact that if resources are equal, the factors taken into account when determining the total cost of delivery are always the same. So, the cost is being compromised if a moving firm is extremely affordable.

Due to connections to all relevant authorities, it is straightforward to ascertain whether a company is permitted. The DOT website has all relevant links, and you can easily visit the Oklahoma state website for a list of registered transport companies.
What are flat-rate moving companies?

Flat rates place third on the list of the most popular payment structures used by transportation services, after the per-mile and hourly payment models. When choosing a business using this strategy, you must be cautious.

A company takes into account a number of variables when quoting you a price, including all related expenses. The complete logistical process that defines the driver's route is covered, along with labor costs, gas prices, car usage fees, other costs, and labor.

For lengths under a foot, it is a suitable choice. Yet, for longer ones, it might be disastrous because the company would have to make provisions for any unforeseen events at its end. It follows that you would have to pay more overall than if you had relied on other models.

A fixed rate, however, additionally offers security since you know it won't change. Just beware of companies that charge you hidden fees to drive up profits.
Are same-day moves possible?

The only criteria are where you want to be picked up and dropped off. Shipment firms offer an expedited shipping service, but it is more expensive. You may even reduce the waiting time in half, depending on how quickly you need your items delivered.

The entire organizational structure of the shipping sector was altered to allow for an earlier delivery. It just takes two or three days to complete a delivery that would have taken a week to complete. A trip's ability to be completed in a single day, however, depends on its length.

Any time-consuming obstacles won't delay the movement of your shipment within Oklahoma. Border checks are, therefore, not required.

A same-day move is practically impossible for a move from Seattle to Oklahoma since the journey takes 5 to 7 days. But one from Austin to Norman is possible since it takes 2 to 4 days.
Should I choose Oklahoma full-service movers or rent a truck and move it myself?

Because a normal person cannot actually move a home without assistance, the solution is fairly simple. Even if you rent a trailer and employ a driver, you will still need more employees to load everything onto the carrier. Because even the actual packaging process is not mentioned, this is problematic.

It is preferable to hire full-service movers rather than managing the entire process yourself because it can take some time to box items to prevent damage during long-distance travel.

Before making a choice, always do your research about the company. Never pick a company purely on the basis of price; instead, consider the advantages and disadvantages, and see if the company has any prior experience moving goods to the state.
What kind of liability coverage will be provided?

You won't have to worry about your things being harmed during delivery as long as you exercise prudence when selecting a shipping provider. This is why you should constantly check their insurance status before using any professional transport firm (the DOT has authorized that).

This implies that the carrier will be liable for any damage that occurs while the products are on the truck as long as you arrange them in accordance with the directions. Both the client and the carrier value pre-travel inspections.

Expanded Values and Released Value Protection are Oklahoma's two standard insurance alternatives. Pay a small fee per pound at first, based on the weight of your belongings.

The second option offers more value and ensures that whatever harm is properly compensated. Hence it is preferable.