What's in this article?
Professional Moving Services: Massachusetts Long Distance Movers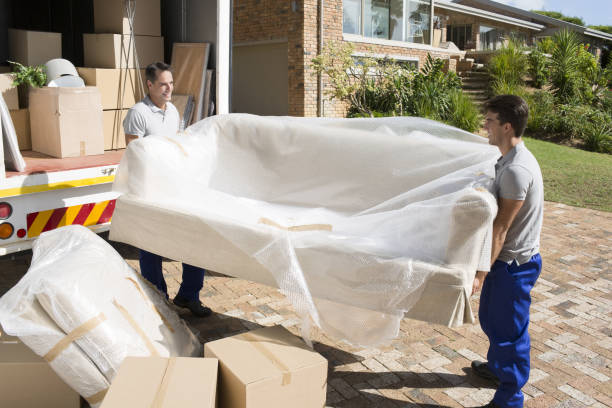 At A-1 Auto Transport, we understand that your move is a very important event. That's why we take the time to meet with you and learn about your individual needs so that we can create a customized moving plan just for you. Our team of professional movers provides comprehensive services tailored to our Massachusetts customers, including packing and unpacking, loading and unloading, and even storage solutions.
With our experienced team of reliable movers, you can rest assured that your possessions will be safe and secure throughout the entire moving process. We're proud to offer competitive rates and flexible scheduling so that your move is as stress-free as possible – no matter how far or how demanding the task. Let us help make your move in Massachusetts a smooth and pleasant one – contact A-1 Auto Transport today!
Best Massachusetts Long Distance & Interstate Moving Companies
You have to move… ugh! It is always so much work and frustration. It always seems like your life becomes consumed by chaos, packing tape, and bubble wrap. First, you have to pack everything in boxes and make sure that it is protected from breaking.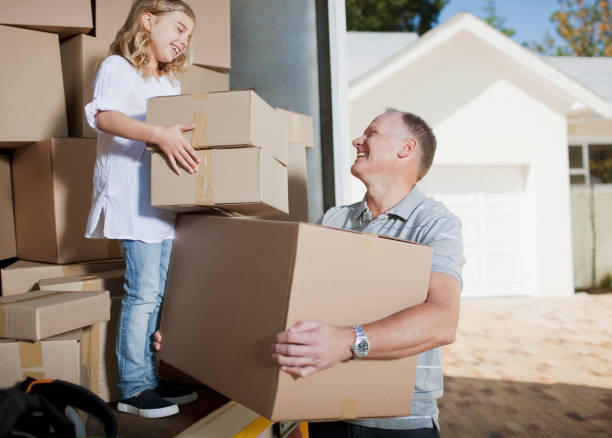 Then you have to try and convince your friends and family to help you. Of course, the only ones who do are the ones who can't think of an excuse to get out of it fast enough. You try to load everything up into a borrowed truck, but something always gets dropped or broken, and no one remembered to bring rope to tie everything down.
You know how it goes, but there is good news. You don't have to do it all alone. You could hire a professional Massachusetts moving company to help you.
Cost & Time Examples For Interstate Moves
Moving Companies Around Massachusetts - Compare Accurate Movers Cost
| To/From | Distance | 2BR | 4BR | Days |
| --- | --- | --- | --- | --- |
| Boston to New York | 193 miles | $2,208- $2,752 | $4,281- $6,184 | 1-2 |
| Philadelphia to Boston | 278 miles | $2,228- $2,772 | $4,300- $6,192 | 2-4 |
| Boston to Columbus | 650 miles | $2,679- $3,360 | $5,260- $7,622 | 3-5 |
| Worcester to Atlanta | 910 miles | $3,091- $3,897 | $6,141- $8,940 | 3-5 |
| Memphis to Boston | 1141 miles | $3,370- $4,260 | $6,740- $9,836 | 4-6 |
| Miami to Worcester | 1240 miles | $3,466- $4,385 | $6,942- $10,135 | 4-6 |
| Boston to Dallas | 1563 miles | $3,788- $4,805 | $7,630- $11,164 | 5-7 |
| Phoenix to Worcester | 1982 miles | $4,192- $5,330 | $8,486- $12,436 | 5-7 |
| Boston to Las Vegas | 2497 miles | $4,647- $5,923 | $9,462- $13,898 | 6-8 |
| LA to Boston | 2614 miles | $5,008- $6,395 | $10,241- $15,068 | 7-9 |
*Prices and times are estimated. They can vary depending on the season and the contents of the home. Prices do not include packing.
Estimated Weight (based on home size):
1BR=2600 lbs - 3900 lbs
2BR=3900 lbs - 5200 lbs
3BR=6500 lbs - 9100 lbs
4BR=9100 lbs - 14300 lbs
5BR=11700 lbs - 19500 lbs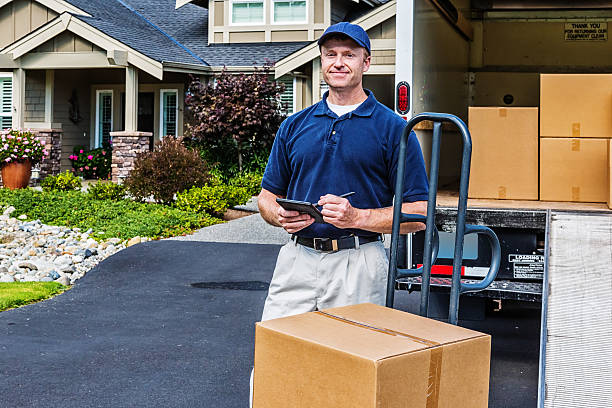 Out of State Movers Near Me
Cheap Movers Near Me
Looking for cheap long distance movers near you in Massachusetts? If you're getting ready to start your new life in a whole new place, A1 Auto Transport would be thrilled to work with you. Our full service moving company handle moves that are just a state away or those that require an overseas plan. We have resources all over the globe to ensure your personal belongings get to your desired location safely and securely.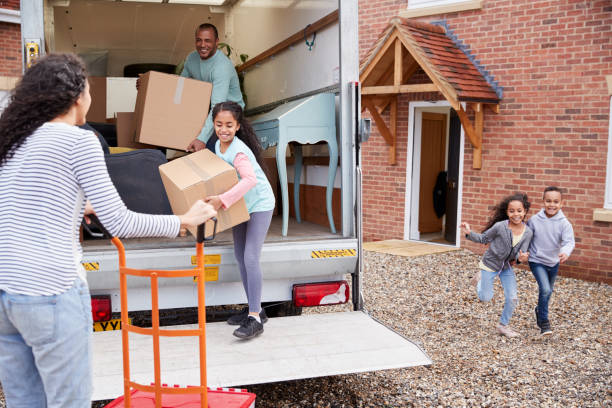 We have teams that consist of moving specialists and professional transporters with years of experience to help you have a successful move. Our job is to take the stress off your shoulders so you can just meet us on the other side totally relaxed.
We encourage you to look over our website for some long distance moving tips and also create a moving plan. This plan can include everything from when you should have a yard sale to where the boxes in your new place should go. This plan will be the easiest way to track and stay focused on everything that has to be done before you leave your Massachusetts home for your new home.
Choosing Your Massachusetts Long Distance Movers
Don't just go to the phone book and pick out the first moving company you see. It is important to make sure the company you are working with will be trustworthy throughout the moving process. Be sure to do your research. These tips can help.
How many years has this company been in the moving business: Make sure any moving company you are working with has a longstanding history in the industry. You want to work with professionals, not a couple of guys who bought a used moving van and work out of their garage.
Look at reviews online: Sites like Yelp and Google reviews can be incredibly helpful in determining how a company does business. They won't tell the whole story, but it can provide valuable insight into what you will be able to expect.
Insurance and liability: The law only requires moving companies to insure $0.60 per pound of your possessions; however, some companies will offer more. It is in your best interest to inquire what their policy on this is.
S. DOT Registration: Interstate movers must be registered with the Federal government and have a U.S. DOT number. This is especially important if you are moving across state lines.
Services: Different companies will offer an array of convenient services to help you make your move even easier. You should find out what the company will provide and what they charge extra for.
A-1 Auto Transport can help you move your household goods nationwide. Call 888-241-3110 to get a free, no obligation to buy price quote on interstate moving services.
Our Moving Services
Residential apartment and house moving
Military relocations
Student relocations
State to state, coast to coast, local and long distance moving
Heavy and specialized furniture moving. Piano moving, pool table moving, etc.
Auto transport services (Vehicle Relocations)
Full service packing and unpacking, including packing materials
Door to door moving
Commercial and office relocations
How Much Will It Cost To Hire My Massachusetts Long Distance Movers?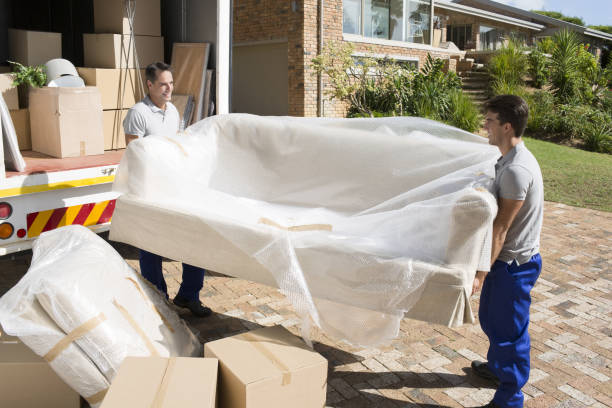 The short answer is "It depends." Every move is going to be different and in addition to that, outside factors such as if you are moving during the peak season and the current cost of fuel will all affect how much the total cost will be. Some companies like international van lines and North American van lines will offer a rate calculator on their website.
This can be helpful to give you an idea of what ballpark your price will be in, but if you want an accurate quote, you should call for a free estimate.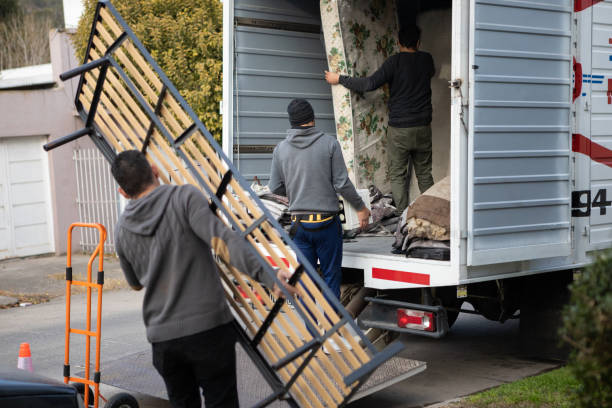 Before Signing an Agreement with Moving Company
Verify all the information on your contract. Check to make sure the addresses and phone numbers are correct.
Any additional services and their costs should be clearly listed and itemized on your moving agreement.
The insurance and liability policy should be spelled out in the contract.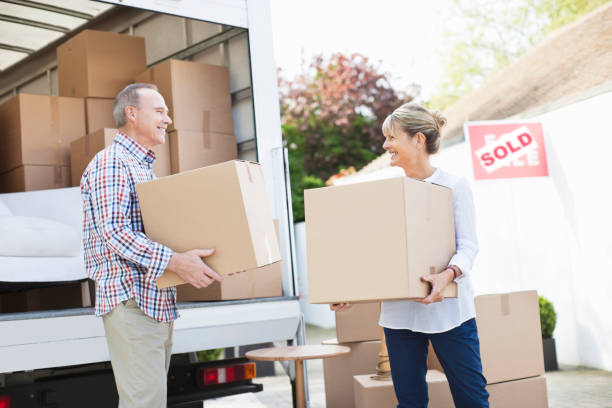 Information You May Find Helpful
Consider keeping your jewelry valuables with you
Check your homeowner's insurance policy to see if it covers damages that may occur during a move.
Request a copy of the inventory sheet from the moving company for your records.
Collect the contact information of the professionals handling and moving your belongings
Step By Step Guide on Long Distance Move to Massachusetts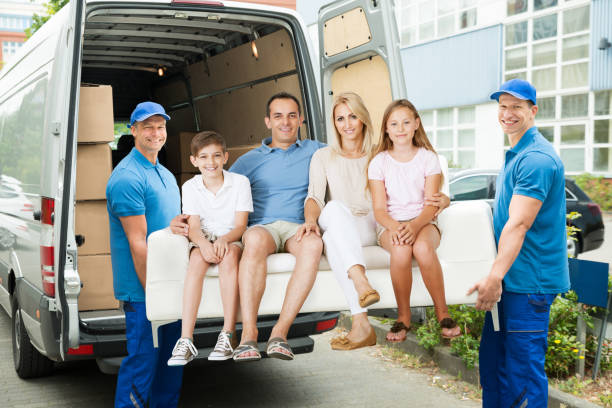 Start by researching professional movers
Before making a long distance move to Massachusetts, it's important to research the various companies offering their services. Look for reputable moving companies in your area such as A-1 Auto Transport that have experience with long-distance moves. Be sure to read reviews and compare prices before you commit to any moving company.
Plan your Massachusetts move starting with the mover estimate before packing
Once you have selected a professional moving service, it's important to plan out your entire move. Take into account the amount of time you will need to pack and unpack, as well as the cost associated with hiring professional movers. You should also make sure that you check into any regulations surrounding the transport of your possessions across state lines.
Get estimates from Massachusetts moving companies
Before deciding on a specific company to move your belongings, it's important to get estimates from several different local movers in your area. This will help you determine which company offers the best pricing and services that meet your needs.
Hire professional movers for best experience
After you have found a company offering competitive rates and quality services, it's time to hire them for your move. Make sure that you communicate with the company prior to hiring them so that you can discuss their terms and conditions as well as any questions or concerns you may have.
Prepare for the move
Once you have hired a professional moving service, it's important to prepare your home and belongings for the move. Make sure that all of your items are packed properly and safely so that they arrive in Massachusetts in good condition. You should also label each box clearly so that unpacking is easier.
Finalize your move after all the packing is complete
Ensuring all your possessions are loaded safely
After all the packing is complete and the movers arrive to load up your belongings, it's time to finalize your move. Make sure that you check with the moving service to ensure that all of your possessions are loaded safely and securely before they depart for Massachusetts.
Once you have signed the paperwork and the movers have left with your belongings, you can sit back and relax knowing that you've completed a successful long distance move. Good luck with your upcoming relocation to Massachusetts!
International Moving Services Around Massachusetts Near Me
Best Service Company For Professional Moving Overseas Services & Storage - Packing Help, Get Quote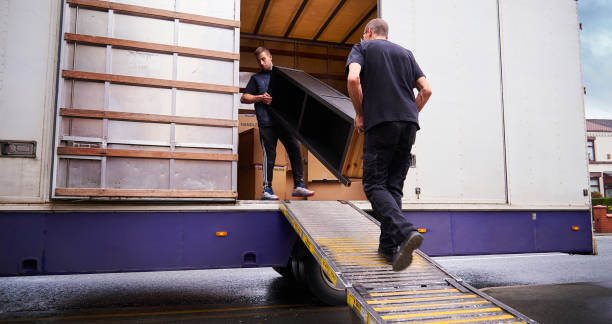 Moving can be a once in a lifetime event. You can take care of it yourself, though the experience will come at a big cost of time and mental energy. You'll have to lift all of your belongings, figure out the packing process, get everything past the border, and so on.
Since you're likely not going to move too often, there's no good reason not to get help. Moving companies can be found easily, and their prices are affordable. If you'd like a lower quote, you can negotiate with the staff or compare prices until you find a company with fees you can afford.
Advantages of Choosing A-1 Auto Transport for Your Massachusetts Services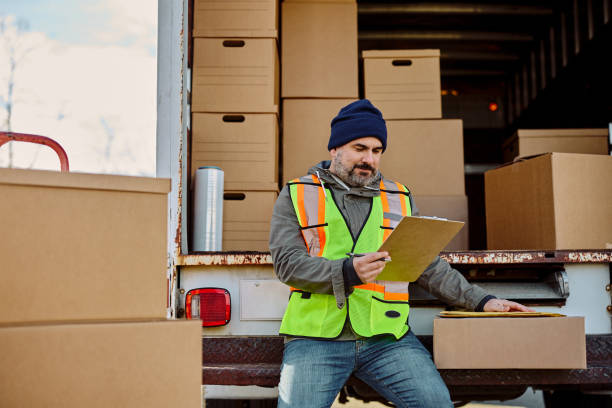 Are you planning to move in or out of Massachusetts? If so, A-1 Auto Transport is the perfect choice. With over 30 years of experience in moving across states, we offer professional and reliable services that are backed by our commitment to customer satisfaction.
Great moving service is the hallmark of A-1 Auto Transport - and that's exactly what you'll get when you hire us for your Massachusetts move.
There are several advantages to choosing A-1 Auto Transport for your Massachusetts move:
• We offer a wide range of services, from full and partial packing to local and long distance moving services. Whether you need help with furniture assembly or need help packing up your entire house, we can handle it all.
• We partner with Allied Van Lines and other local moving companies to ensure your items are delivered safely and on time.
• Our experienced staff will help you plan every aspect of your move, from packing to loading to unloading. They will work hard to make sure everything is taken care of so you can start enjoying your new home as soon as possible.
• Our self-service mover option is perfect for those who have limited time and need to move quickly. You simply drop off your items at our facility, and we'll take care of the rest.
• We are fully insured and bonded to ensure that your belongings are safe and secure during transit.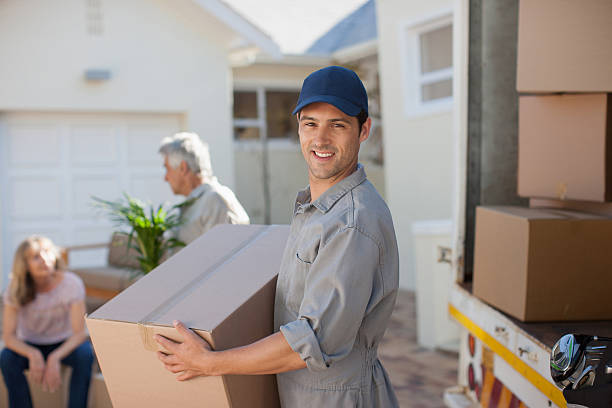 No matter what kind of move you're making, A-1 Auto Transport is the right choice. We offer reliable and professional service backed by our commitment to customer satisfaction. Contact us today for more information on how we can make your move easier!
Massachusetts Cross Country Movers for Hire
Marathon Moving Co.
129 York Ave.
Randolph, MA 02368
(617) 325-1832
Gentle Giants Moving Company
25 Grove Street
Franklin, MA 02038
(508) 298-6061
Boston Best Rate Movers - Best Experience From Local Boston Mover, Great Customer Reviews
40 Rugg Rd.
Boston, MA 02134
(617) 787-3528
Massachusetts Storage Facility Professional Directory - Get An Estimate, Learn More
Local Moving Company Service Professional Help For All Your Long Distance Movers Needs
Medford Self Storage Companies Close Around Near Me
970 Fellsway
Medford, MA 02155
(781) 391-0117
Secure Self Storage Near Me - Closest Professional Massachusetts Storage Companies
Milford, MA
(508) 403-8027
Littleton Storage Solutions - Help Around Massachusetts, Moving Services Free Estimate
509 Great Rd.
Littleton, MA 01460
(978) 431-0100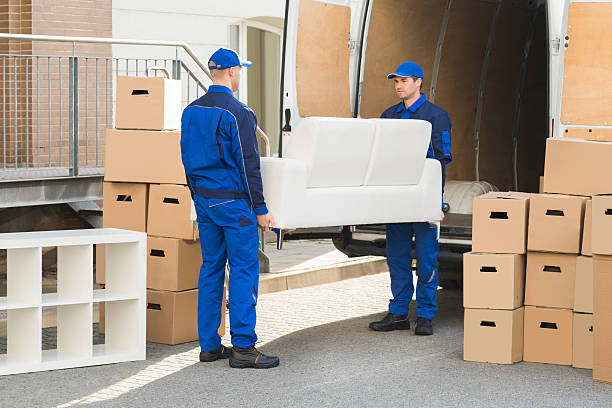 Customer looking for more local moving services relocation information tips for a Boston Massachusetts commercial, furniture, business, corporate or long distance move options from top van lines? Scroll down to review our FAQ section, or call us to talk to our company for a free quote and get packing today! See why we have great reviews.
Frequently Asked Questions
What kind of liability coverage will be provided?

You won't need to be concerned about your things being harmed during delivery as long as you choose a shipping business carefully. This is why you should always check to see if any DOT-recognized professional transport firm is insured.

It is also a recommended idea to take pictures of the pre-travel inspection in case something is lost or damaged during the trip since this can help you prove your case. If not, things become challenging because there may be no proof. At the very least, you'll both have an inventory list.

Massachusetts has a limited liability policy, but if your household goods are harmed during a move, you can also buy supplementary insurance. It might be a great idea if your employment demands frequent relocations.

It's best to consult official Massachusetts and the DOT website to browse through the list of licensed movers and be familiar with any major laws before you handle the process.
Should I choose Massachusetts full-service movers or rent a truck and move myself?

Simple steps can be taken to solve the problem. Untrained individuals cannot relocate a household on their own. Even if you hire a driver and rent a trailer, more workers will still be needed to put it onto the carrier. Even the packing procedure is not mentioned here.

It may be time-consuming to pack valuables to prevent damage during long-distance travel, so hiring Massachusetts full-service movers is the more sensible option as opposed to handling everything yourself from beginning to end.

Prior to choosing a company, do your homework. Never pick a firm just on the basis of price; instead, analyze the advantages and disadvantages and see if the company has any prior experience carrying goods to the state.
Are same-day moves possible?

Shipping companies provide expedited shipping; nevertheless, the cost is higher. Depending on how much money you're prepared to spend, you can significantly shorten the wait.

You can finish a delivery that would have taken a week in just two or three days, but it will cost more because the business has given you precedence over other orders. But whether it can be done in a single day depends on how far the trip is.

It should go without saying that a journey from Los Angeles to Boston could not be completed in a single day, given that it typically requires 7 to 9 days. However, a one to two-day trip from New York or Philadelphia to Boston is doable.

The probability that the move happens also depends on how many things you need to be transported, as everything needs to be packaged before the journey starts.
What are flat-rate moving companies?

Flat rates are the third common payment structure used by transportation companies after the per-mile and hourly payment models. When choosing a business this way, you should be cautious.

A company will take into consideration all costs when giving you a price, among other things. The logistics procedure that determines the driver's route includes labor, gasoline, vehicle use, and all other costs.

While it is a smart choice for shorter distances, it can backfire for longer distances because the company must also take into consideration any unforeseen situations on its end. A flat rate, however, also provides you with a reliable amount that even a quote cannot.
What are the dangers of hiring cheap Massachusetts movers?

The decision to hire inexpensive movers is never a wise one because it could have far-reaching effects. The only thing you really have to do is make sure the business is legitimate because if you're not careful, you may lose all of your possessions without having a legal case to defend them.

You can compare their costs once you have made sure a business is registered. A cheap Massachusetts mover should never be chosen. Even if each trustworthy company has different advantages, you'll realize that their prices are generally comparable.

For as long as the resources are comparable, the factors that are taken into account when determining the delivery's final cost will always be the same. As a result, if a moving business offers extremely low prices, something is being cut.

This is a long list, and it could be anything from the company being complete fraud to missing out on insurance or safety precautions. Always pay attention when hiring a company.
How long does it take Massachusetts long-distance movers to move my stuff?

Because there are so many aspects that can affect long-distance travel, it is impossible to provide a definitive answer. The first is the distance between the pick-up and drop-off locations; even if both are in Massachusetts, this will lengthen the trip.

Things like the weather, which may cause delays, have a bigger impact than you might imagine. Additionally, consider local holidays. The organization does take concerns into account, but it still requires work to create a path around them.

But there are other factors at work as well. Due to border inspections, a delivery farther inside the state may be made more rapidly than one that is closer but requires taking the highway. When you hire a company, they give you a quote which is an average of the cost and time for your delivery.
I need help with an office move. Should I hire Massachusetts commercial moving companies, or will any moving company work?

The most reliable shipping company to help you with an office move is a commercial moving company from Massachusetts. This is because, as previously mentioned, working with a company that is accustomed to the area where you will be moving is ideal.

When moving an office, a lot of things will need to be transported, so everything must be carefully boxed and loaded because the person in charge also has to answer to their employers. You can unwind when you make a good business choice without having to worry about each step.

If you're coordinating with the movers, the other party should be knowledgeable about the area if you aren't because they will be able to handle what you can't. This is important if you want the process to go smoothly.
Why should I work with local Massachusetts moving companies?

When picking a moving company for your home, your primary goal could be to pick a trustworthy business that handles international shipments. But it's important to remember that size doesn't always matter, particularly for household items.

Consider the scenario when you must relocate your possessions within Massachusetts. The best course of action is picking a local moving business. Even if your things are coming from a state that is farther away, it is advised to select a firm that is based in Massachusetts or has expertise delivering to the state.

This is mainly because a neighborhood business is more familiar with the local regulations, whether they relate to the weight division or the acquisition of permits. If the employees are locals, they can help you with the information you need to settle in when you're unfamiliar with the area.
How are Massachusetts shipping costs calculated?

When determining transport costs, all shipping companies are required to take the same elements into account. The distance between the places of pick-up and drop-off is the first and most important aspect. Whether your business charges per mile, hourly or based on a predetermined rate, the greater the distance, the more you'll pay.

The amount of fuel the truck consumes when it is in motion is another crucial factor since it affects how much fuel the truck needs because of the weather and traffic. However, as it can be difficult to generalize household items, weight is more important than that. The cost of interstate travel changes with weight, and a two- or three-bedroom house weighs about 7500 pounds.

The cost will increase because the logistics are more difficult during the busy months. It also depends on how much packing you need. Remember to dispose of any unnecessary furniture or objects since they will just drive up the cost.
How much do Massachusetts movers cost?

It is impossible to provide a precise amount for your delivery because the ultimate cost depends on a variety of variables, including the specifics of your order. Examining Massachusetts's average rates, though, will give you a general sense.

For starters, the normal delivery fee ranges from $800 to $2,500 on a national level. Even so, there are simply too many shifting aspects that a corporation must take into account that cause the cost to fluctuate greatly within a state.

Household movers in Massachusetts charge between $120 and $160 per hour for a 2-man crew, though costs may differ based on the pricing model your business employs.

When considering all expenses, moving a two-bedroom home from Los Angeles to Boston, Massachusetts, can cost roughly $6,000. The same distance can cost up to $15,000 if you have a 4-bedroom home, which shows how big of an effect weight has on your delivery.
How can I find the best movers to help me move to or from Massachusetts?

Finding the best movers is essential when looking to trust people to care for your belongings.  You can go to the Massachusetts Movers Association (MMA) website to search for movers, check reviews, and even connect with moving suppliers.

Use the tools at your fingertips, literally, and get the help you need and want.
I'm moving to the state of Massachusetts. What do I need to know about any mover I may select?

Movers in Massachusetts must be licensed by the Massachusetts Department of Public Utilities (DPU).  No matter how much you are moving, very little, or a lot, DPU can give you information that will be helpful when looking for a reputable mover.
If necessary, how do I file a complaint against a moving company?

The Federal Motor Carrier Safety Administration (FMCSA) website provides a list that allows you to look up interstate moving companies by state.  With this list, you can review their complaint history and the company's on-road safety performance records.

They also provide information on protecting yourself against moving fraud and the red flags you can look for to spot rogue movers.

If you experience trouble with your mover, you can file a complaint with the Federal Motor Carrier Safety Administration (FMCSA) or the Better Business Bureau.
How is a moving company responsible for any loss of my items during a move?

Under federal law, interstate movers are required to offer a minimum level of damage protection not based on the value of your items but their weight. Unfortunately, the minimum coverage is only 0.60 per pound. 

If you want full coverage for the value of your items, you'll have to purchase full damage coverage from your mover or a third party.

To find out more about your mover's responsibility when it comes to loss, click here.
How do I get title and insurance on my car during or after my move to Massachusetts?

This question is always top-of-mind for people when they're moving.  The Mass.gov site has all the info you need to register and title your car from a dealer, an individual, out-of-state, or even a limited-use vehicle.