What's in this article?
California Long Distance Movers Near Me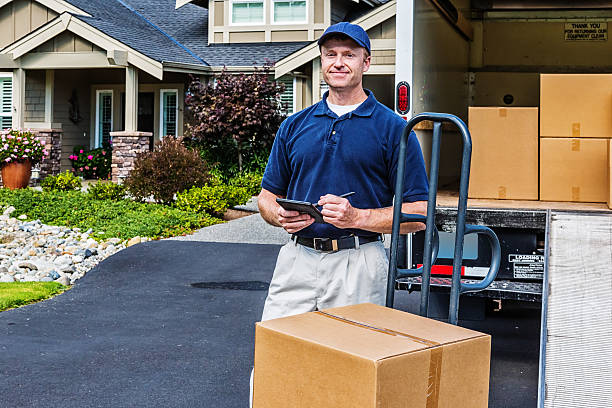 Are you looking for professional moving services to handle your long distance move in California? Look no further than A-1 Auto Transport! Our staff of dedicated movers is ready to help you get the job done right, quickly and on time. Whether you need to move a few miles away or across the state, our local and long distance movers are available to make your relocation as stress free as possible.
We understand that moving can be overwhelming, so we offer comprehensive services to cater to your every need. From packing and loading, to transportation and delivery, we handle it all. We also provide full service moving company options for those who prefer to leave the entire job to us.
Best California Long Distance & Interstate Moving Companies Near Me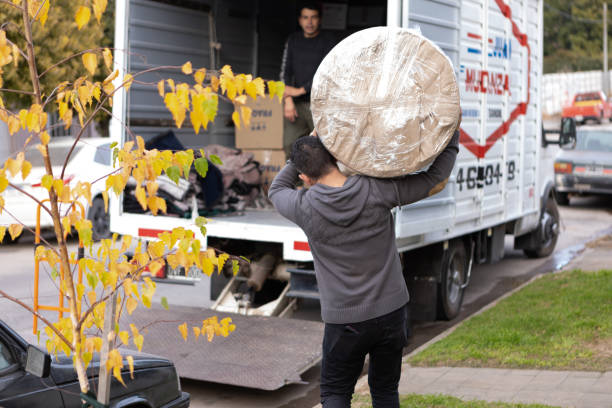 Everyone knows how much of a trying situation moving can be. Between renting a truck, finding friends and family to help, packing everything up, and ensuring that nothing gets broken, loading it all up, transporting it to the new address, and unloading everything, you might be tempted to pull your hair out.
Don't let the stress make an exciting moment in your life unpleasant. Consider hiring a professional moving company to help you. California movers can take the headache out of the process whether you are moving across town, or across the country.
Advantages of Choosing A-1 Auto Transport as Your California Movers Business Near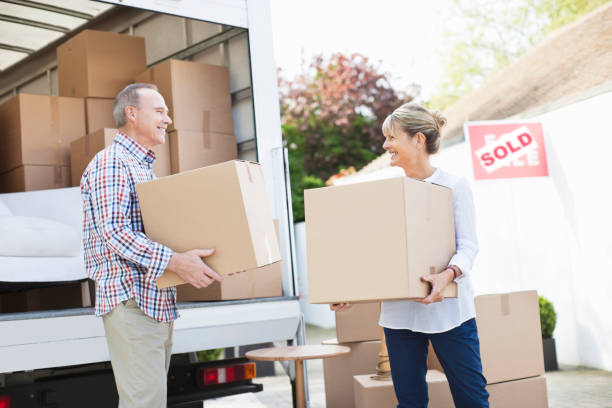 At A-1 Auto Transport, we understand that no two moves are alike. That's why our team is committed to providing tailored solutions and customized services to meet your unique needs. Whether you need short or long term storage, pick up, drop off or delivery options, we have the experience and resources to help.
A-1 Auto Transport is one of the best professional moving companies in California, offering a comprehensive range of services from international van lines to North American van lines.. We offer experienced professionals who can handle all your moving needs, no matter how big or small.
With years of experience in the business, A-1 Auto Transport can provide you with the best possible service for your move. Our professional movers are trained to handle any and all kinds of moving situations, ensuring that your goods are transported safely and securely.
We take great pride in offering excellent customer service throughout the entire process, from initial consultation to the relocation itself. Our friendly staff are always there to answer any questions you may have, giving you peace of mind that your move is being taken care of by a team of professionals.
We also offer competitive rates for all our services, making us one of the most cost-effective moving companies in California. With A-1 Auto Transport, you can be sure that you're getting the best value for your money.
In addition, we provide a stress-free experience to all our customers. Our team of professionals are highly trained and experienced in dealing with any type of move, no matter how complicated it may be. We make sure that all of your items are packed and transported safely, so that your move is as hassle-free as possible.
So if you're looking for reliable and professional movers in California, look no further than A-1 Auto Transport. With our competitive rates and excellent customer service, we're sure to make your next move a successful one!
Factors That Determine the Estimates of California Moving Services Company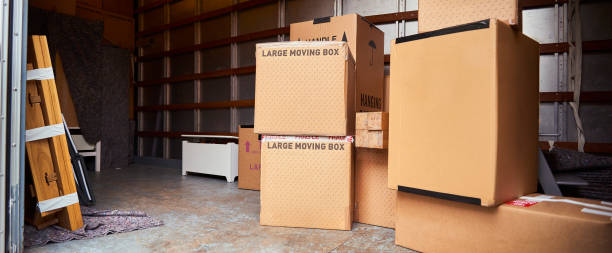 Distance For The Moving Company
The biggest factor that affects the cost of moving services is the distance between your current location and your destination. Longer distances require more resources and time, which can affect the overall cost of your move.
Moving Size/Weight For Movers
Moving companies typically charge based on the size and weight of items being moved. Larger items, such as furniture and appliances, often require more resources to transport and can result in higher moving costs.
Amount of Items For The Movers
The number of items being moved also plays a role in the cost of a move. Moving companies usually charge based on the number of boxes or other items being transported, so larger moves may be more expensive.
Movers Packaging and Unpacking Services
Many moving companies offer packaging and unpacking services that can help reduce the amount of time spent on your move. This type of service usually comes at an additional cost.
Bedroom Accessibility For Long-Distance Movers
The accessibility of your current location and destination also play a role in the cost of a move. If movers have to carry items up stairs, for instance, it can take more time and resources and result in higher moving fees.
Local Movers Additional Services Such As Packing Materials And Auto Transport
Many moving companies offer additional services such as auto transport, packing materials and storage solutions. These extra services may come with additional costs that can add up quickly.
Moving Company Around CA Seasonal Rush
The number of customers trying to move during certain seasons can affect the cost of a move. Moving companies may charge higher prices during peak times to accommodate demand.
Moving Companies Near Me For Specialty Items
If you have large or specialty items that require special moving techniques, you may need to pay an extra fee for these services. Specialized equipment and additional personnel are usually required when moving these types of items, which can result in higher moving costs.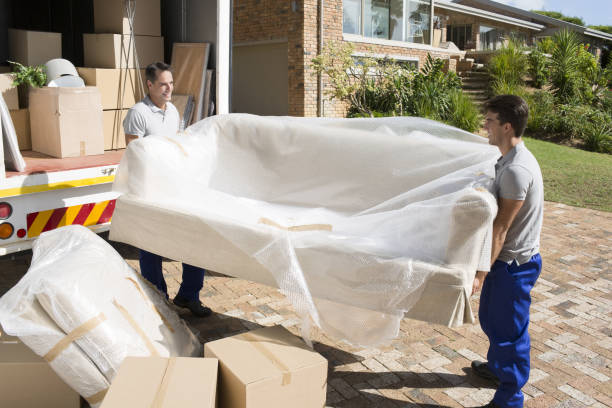 By understanding these factors, you can better prepare for the cost of your upcoming move and make sure that you get the service that best suits your needs and budget. Contact a reliable California moving company today to get started!
| To/From | Distance | 2BR | 4BR | Days |
| --- | --- | --- | --- | --- |
| Phoenix to LA | 376 miles | $2,341- $2,920 | $4,538- $6,543 | 2-4 |
| LA to Nevada | 529 miles | $2,552- $3,194 | $4,989- $7,219 | 2-4 |
| Portland to Fresno | 812 miles | $2,978- $3,750 | $5,902- $8,586 | 3-5 |
| LA to Denver | 851 miles | $3,035- $3,824 | $6,023- $8,765 | 3-5 |
| San Jose to El Paso | 970 miles | $3,146- $3,968 | $6,257- $9,110 | 3-5 |
| San Diego to Seattle | 1070 miles | $3,272- $4,134 | $6,533- $9,530 | 4-6 |
| Memphis to Fresno | 1670 miles | $3,879- $4,922 | $7,820- $11,444 | 5-7 |
| LA to Columbus | 1989 miles | $4,216- $5,362 | $8,542- $12,524 | 5-7 |
| Miami to LA | 2352 miles | $4,658- $5,939 | $9,490- $13,941 | 6-8 |
| LA to Boston | 2602 miles | $5,008- $6,395 | $10,241- $15,068 | 7-9 |
*Prices and times are estimated. They can vary depending on the season and the contents of the home. Prices do not include packing.
Estimated Weight (based on home size):
1BR=2600 lbs - 3900 lbs
2BR=3900 lbs - 5200 lbs
3BR=6500 lbs - 9100 lbs
4BR=9100 lbs - 14300 lbs
5BR=11700 lbs - 19500 lbs
Out of State Movers Near Me - Movers Around You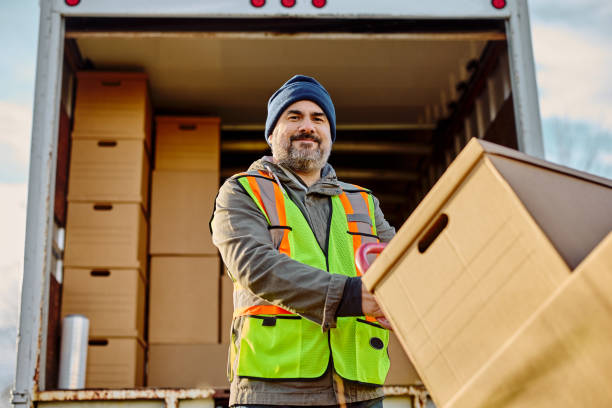 Cheap Professional Movers Near Me
Looking for cheap long distance movers near you in California? Leaving California can be difficult, but maybe you're excited to plant fresh roots in the Midwest or the South. A1 Transport Services is here to help you feel comfortable with your impending relocation, no matter where you're going. Don't be shy about asking us anything you want to know about the moving process; we're a wealth of information.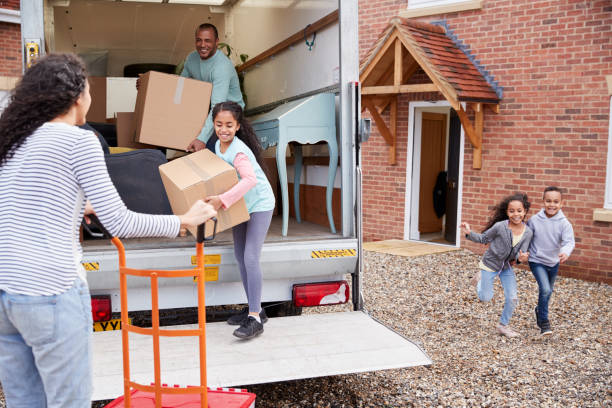 If you're also looking for extra hands to load and move furniture, because we know that your friends and family will be mysteriously busy that day, we are here to help. Our professional services go beyond transporting items from place to place. Can we help move a vehicle or a larger item? We have a team for that as well. Trust the company that has been leading in the transport industry for years. Head to A1 Auto Transport to compare long distance movers with trucks in your area right now.
Tricks to Reduce Your Nevada Moving Services Estimate
Pack and Unpack Yourself When Moving
Moving can be stressful, but you can save money if you pack and unpack your own belongings. Preparing your things well before moving day ensures that they are safe and sound throughout the entire process. Make sure to use quality packing materials such as bubble wrap and tape to keep all of your items securely in place. Label each box clearly with the contents and room they belong in, this will make unpacking easier.
Disassemble Furniture When Moving
When it comes to large items like furniture that won't fit through doorways, you can save money by disassembling them yourself instead of hiring professional movers. Make sure to keep all the hardware together in a sealed bag and clearly label each part with the item it belongs to. Once at your new home, you can then easily reassemble them.
De-Clutter Your Home Belongings To Get Ready For Moving Company
Moving is a great opportunity to get rid of things you don't need anymore as unnecessary items take up valuable space in your moving truck. Make sure to donate or sell items that you don't use or need anymore. This will also reduce the amount of time needed to pack and unpack your items, making for an easier moving experience.
Use Appropriate Boxes - Local Movers In California Will Have Free Boxes And Packing Materials
Ensure that all boxes are strong enough to withstand the load they have inside. Breakable items should be packed in smaller boxes while heavier objects should be placed in bigger boxes. Using the right type of box can help reduce the risk of damages while being transported.
Label Everything To Make Things Easy For Moving Companies
Labeling each and every one of your boxes is essential if you want to know exactly what is inside them. This will also help when it comes time to unpack as you'll know which room each item belongs in. Make sure to include the contents, the room they belong in, and a brief description of each item.
Take Measurements
Before hiring professional movers, make sure you have taken all necessary measurements of your home and furniture. This will give the company an idea of how much time it will take them to move everything as well as what kind of vehicle they will need.
Have a Professional Plan For A Better California Moving & Storage Customer Experience
Always have a plan in place and know exactly when you'll be ready to move out of your old home and into the new one. This will help ensure that everything moves along smoothly without any delays or unexpected surprises.
By following these tips, you can prepare your house for moving services and save money at the same time. A-1 Auto Transport provides reliable moving services in California and can help you with all your needs. Contact us today for more information about our services!

Choosing Your California Long Distance Movers That Provide Free Quote
There are a lot of moving companies out there. How do you know you are choosing the right one? The best way to make sure, is to do your research.
What kind of experience does this company have: You are entrusting a moving company with all of your worldly possessions. Would you rather hire a company that has only been in business for a few months, or would you rather work with a company that has been in the moving business for years? Make sure they know what they are doing.
Are they registered with the Department of Transportation: The law states that interstate movers must be registered with the Federal government and have a S. DOT number. You should make sure that they are registered before doing business with them.
Check the internet for reviews: Look at reviews on sites like Yelp. Look at the reputation of the company. See how issues were resolved. It is easy to get a good review when nothing went wrong, but when they handle a problem appropriately and the customer is still happy, you know they are a company with integrity.
How is damage handled: The law requires insurance to cover only $0.60 per pound. Your company may offer more coverage than that. Some will cover the replacement cost or the depreciated value of your things. You will want to know which it is.
What services does the company offer: Do they offer packing and unpacking? How much extra will it cost. Make sure you know what services you want to take advantage of and check on the cost.
Easy to contact: Your moving company should be easy to get ahold of in case of a problem. You could consider using a local company to guarantee you will be able to get in touch with them.
A-1 Auto Transport can help you move your household goods nationwide. Call 888-241-3110 to get a free, no obligation to buy price quote on interstate moving services.
Best Customer Rated Local Area Moving Services
Office moving
State to state, coast to coast, local and long distance moving
Heavy and specialized furniture moving. Piano moving, pool table moving, etc.
Commercial, apartment, or residential house moving
Military relocations
Door to door moving
Full service packing and unpacking, including packing materials
Auto transport services (Vehicle Relocations)
How Much Will It Cost To Hire My California Long Distance Movers?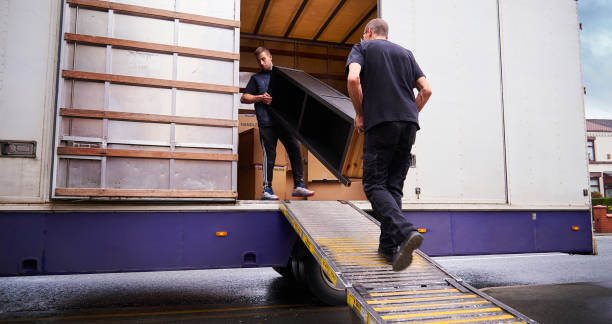 The cost of using a moving company can vary quite a bit based on a number of different factors. The amount of possessions you are moving, how much large furniture there is, what additional services you are taking advantage of, the cost of fuel, and the base price of the company you have chosen all affect the total amount it will cost you to hire a moving service. You should call around to get an accurate quote. Most companies will provide a free estimate.
Before you sign a contract or agreement with any moving company business
Ensure that any services you are using and their associated costs are included in the contract.
Double check on the addresses listed. The last thing you want is for your belongings to end up at the wrong house due to a typo.
Find out what the policy is on damages and lost items. Will the company cover replacement costs or only the minimum $0.60 per pound they are required to cover.
Your responsibilities for moving services
Keep jewelry and valuables with you. This ensures that there are no trust issues.
Insure the company has insurance on your belongings. You may also be covered by your homeowner's insurance. Find out before moving day
Request a copy of the mover's inventory list for your records.
International Moving Services in California
If you're trying to get the best possible deal for your international move, then here're a few things that will help.
First of all, you don't have to leave everything to the movers. You can take care of some parts on your own, such as packing your things and even leading them in the truck. You can get cheap packing materials and boxes from your local stores instead of relying on the ones provided by the company.
You can negotiate the price, check their offers, since they may have cheaper alternatives, and even use discounts when they're applicable. Overall, you should know what you're paying for and what you can afford.
Tips on How to Find Affordable Moving Company For Your California Moving Services
If you're planning a move to or from California, it can be difficult to find an affordable moving company that provides reliable and professional services. Here are 6 tips on how to make your search easier:
Research the Professional Moving Service. Check out reviews of different California moving companies in your area, read up on their customer service policies and make sure they are licensed and insured. Make sure to ask them what their experience is with long distance, local moving services, or any other special services you may need.
Compare Long Distance Moves. Contact several different professional moving companies for quotes on long distance moves and compare the cost of each one. Be sure to ask about any additional fees or costs that might be associated with the move.
Check out A-1 Auto Transport. When it comes to long-distance moves, A-1 Auto Transport is a well-known moving company that can provide you with reliable and affordable services. Additionally, they offer discounts for military personnel and corporate relocations as well as discounts for packaging supplies.
Schedule an On-Site Estimate. Most professional moving companies will offer an in-person estimate of the cost of your move, so make sure to schedule one with any company you're considering hiring. It's important to get a precise estimate or flat rate pricing as this helps prevent any unexpected costs or fees from being added to your bill.
Choose the Right Moving Date. If possible, try to schedule your move on a weekday or weekend that isn't considered high-traffic for local movers; this will reduce cost and help you avoid any delays. Additionally, make sure you give yourself plenty of time to properly pack, label and inventory all of your belongings before the day of the move.
Contact Local Moving Companies. Make sure to contact several local moving companies for quotes on short-distance moves within California. Additionally, ask if any companies offer discounts for seniors or students in need of supplemental moving services.
By doing your research and comparing the prices of different professional moving services, you can find an affordable and reliable mover that fits your needs.
Guide on How to Prepare Your Home For Moving Services in California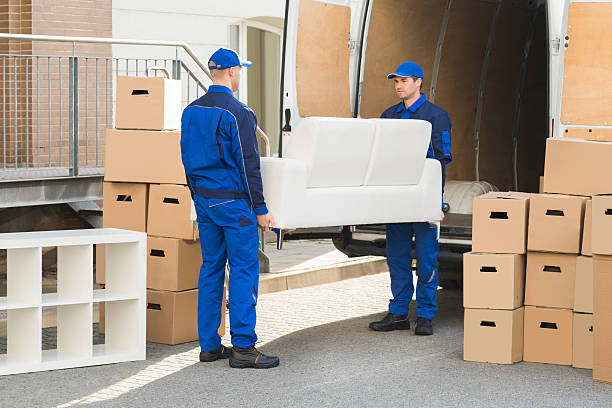 Are you getting ready for a big move in California? Congratulations! Moving can be an exciting time of change, but it does require some preparation and organization. This guide is here to help you ensure that your move goes as smoothly as possible by providing tips on how to prepare your home for the moving services in California. Start by:
Begin decluttering and downsizing your belongings. Downsizing can help make the move easier, as you'll have fewer items to pack, transport, and unpack at your new home. Start by sorting through your possessions and deciding which ones are essential for the move and which can be donated or sold before the big day.
Start packing smaller items and non-essentials first. You can start a few weeks before the move by packing things like books, clothes, knick-knacks, decorations and other small items that you don't necessarily need right away.
Gather necessary moving supplies. Make sure that you have all the supplies you need to make your move successful. This includes boxes, tape, bubble wrap, packing paper and other materials that can help keep your belongings safe during the relocation process.
Label everything clearly. Use colored labels on each box or piece of furniture to ensure that they're easy to identify when they arrive at your new home.
Take photos of larger items before they're moved. Taking pictures can provide you with a visual reference in case any pieces get damaged during the move, which will make it easier to file an insurance claim with the moving company if necessary.
Clean and organize your home before the movers arrive. Make sure you leave your home clean and organized so that it is easier to move around and unpack in your new place.
Following these tips can help make your move a breeze! With careful preparation, you'll be all set to take on the big day with ease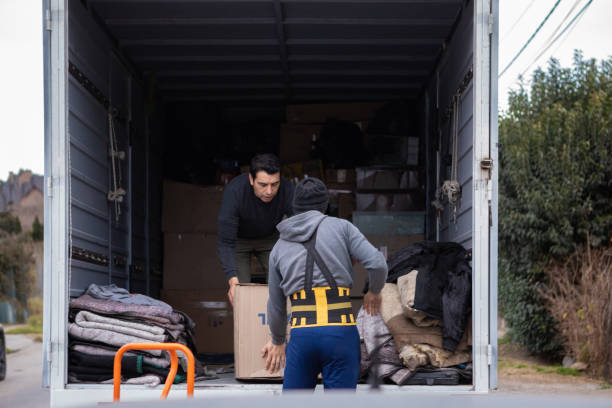 California Cross Country Movers for Hire
California Prodigy Moving & Storage
601 S. Figueroa St. #4050
Los Angeles, CA 90017
1(866) 991-6683
California Moving Systems
3801 Happy Ln.
Sacramento, CA 95827
(916) 362-1515
California Moving Services
Los Angeles, CA
(818) 822-5777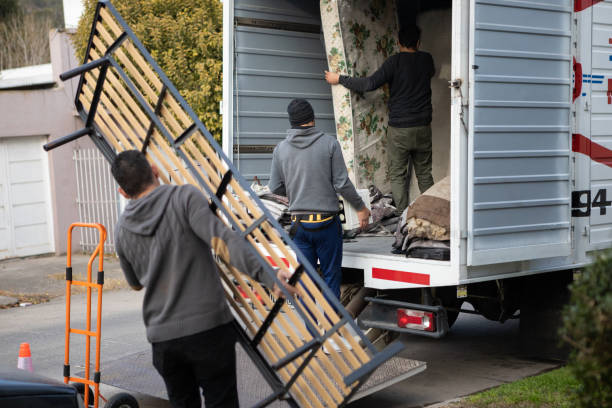 California Storage Facility Directory
American Self Storage
606 Parker Rd.
Fairfield, CA 94533
(707) 437-5400
Related Information & FAQ
Frequently Asked Questions
What kind of liability coverage will be provided?
You won't have to be concerned about your items being harmed during transport as long as you exercise caution when selecting a shipping business. This is due to the fact that insurance is a legal requirement for any reputable transport firm listed by DOT, and you should confirm the listing when choosing the company.
The pre-travel inspection is essential because it will support your claim in case anything gets damaged during the journey, and it's why pictures are also encouraged.
Expanded valuations and released value protection are the two types of standard insurance available in California. The first is based on the weight of your items and pays a modest sum for each pound.
The second option increases that number and tends to be safer since you're more likely to be reimbursed adequately for something expensive.
Should I choose Californian full-service movers or rent a truck and move myself?
You might believe that your truck can be driven to a new location by yourself and that you'll be able to do it better. Some people might wish to rent a trailer and try to operate it on their own. But we're here to let you know that using a reliable shipping provider is always a good idea.
Although the procedure can seem simple, there are a few small steps that a professional company is more equipped to handle than a typical person. For instance, loading and unloading are time-consuming, and professionals know the best way to load packages that don't waste the carrier's space.
Are same-day moves possible?
The distance of your delivery will control this, and you should consult your company. A more expensive expedited shipment option is offered by shipping providers. You can even reduce the wait time significantly, depending on how much you're willing to pay.
It's an expensive option because the company has to accommodate you over other orders, but it is possible to complete a delivery that would have taken a week in just two or three days. But whether a trip may be completed in a day depends on the distance.
The distance from Los Angeles to Phoenix or Nevada can usually be covered in 2 to 4 days, which means a same-day move might be possible, but a place farther, like Denver, is less likely.
There are no time-consuming obstacles if your shipment is traveling within California, which eliminates the need for border inspections. A same-day move is feasible if the distance is such that the standard quote would need many days.
What are flat-rate moving companies?
A flat rate basically means that the company will give you a legally binding fee for your delivery. Once you provide your pickup and drop off location and the average amount of household goods, you'll get a price.
Flat rates aren't always the ideal choice because since the company is providing an exact number, they'll consider each factor involved when calculating the cost of moving.
It's a good idea for small-distance moves because you can plan everything into your budget, but not a good idea for longer distances since the area for error is larger. The company also has to consider unexpected situations to prevent any losses, which means the price can be much higher than a per-mile or hourly model.
Still, it's best to be careful when choosing a flat-rate company since some companies may provide a lower initial price and add several hidden fees.
What are the dangers of hiring cheap Californian movers?
If the quotes are suspiciously low compared to other businesses you've enquired with, the Californian movers might be a scam. If there is a considerable difference from the market average, you should be cautious because you don't know what they are omitting.
This is obvious because prices are determined by factoring in labor costs, fuel costs, distance traveled, and the route; most reliable shipping businesses offer similar price ranges. A business with a lower price range but a professional appearance might not adequately safeguard your shipment.
There can be issues with their structure aside from that. Any damage to your cargo will not be compensated for or covered if they are not adhering to all safety laws or if they may lack the necessary insurance to transport cargo.
How long does it take Californian long-distance movers to move my stuff?
Given the variety of factors that affect long-distance travel, it is impossible to respond precisely. One is the pick-up and drop-off sites; even if they are within California, it will take longer if they are further apart.
There are other factors involved as well, though. In contrast to a delivery that is closer but requires interstate driving, one with a broader distance in the state could be quicker because of border inspections.
It is usually preferable to use a local Californian shipping firm that is familiar with the area if your delivery is coming from another state to California in order to complete the procedure more quickly.
Although the time changes according to the position, a delivery from Boston to Los Angeles would take 7 to 9 days, while one from Nevada to Los Angeles would take only 2 to 4.
I need help with an office move. Should I hire Californian commercial moving companies, or will any moving company work?
A commercial moving company from California is the best choice if you're seeking a dependable transport company to assist you with an office move. This is due to the fact that, as already indicated, it's preferable to hire a business that is accustomed to the location you'll be moving to.
Multiple items must be moved during an office transfer, which is advantageous because the entire cost could be reduced. But an office move can be a hot potato, and you must be extremely cautious about hiring a good company.
Remember that you must make a thoughtful decision even if you select a company not from California; you must ensure it's experienced in delivering in the area so nothing goes wrong. Try hiring a firm you've worked with before.
Why should I work with local Californian moving companies?
When selecting a moving company for your home, the first thinking is to work with a sizable, well-known organization that handles international shipping. However, you must remember that bigger doesn't always mean better, especially when it involves household effects.
Imagine you need to move your belongings within California. The best option is to go with a local moving company. Finding a company that is established in California or is experienced in shipping to the state is preferable, even if your items are coming from a state that is further away.
This is due to the fact that a local business knows more about the area's rules, whether it's for the weight division or for obtaining permits. 
How are Californian shipping costs calculated?
All shipping businesses must consider the same factors when calculating shipment costs. The first and most important factor is the distance for your delivery, including even the time it takes for the company to reach your pick-up destination.
The greater the distance, regardless of whether your company bills per mile, hourly, or on a fixed cost, the more you'll pay.
Another essential element is how much fuel the truck uses while moving. But more than that, weight is significant since it's challenging to generalize about household objects. A two or three-bedroom house weighs around 7500 pounds, and the cost of interstate transit varies with weight.
During the busiest months, budget more money. A two-bedroom house can be transported from Boston to Los Angeles for between $5000 and $6000.
How much do Californian movers cost?
Any state's cost is impacted by a variety of factors. The price of transportation increases as distance increases. Pricing is influenced by the cost per mile, which varies depending on the region and roads.
It is crucial to know how much fuel a vehicle uses since, if it uses more because of external factors like traffic, you will also pay more. But the final cost also varies according to the pricing structure your chosen company uses.
In addition to this, the distance must be considered. A shipping company takes several factors into account when determining the cost per mile and any unforeseen circumstances that might occur.
The national average only goes up to $2500, but Californian movers cost up to $4000, while long-distance moves (especially those going out of the state) can reach $12000.