What's in this article?
Professional Moving Company: Alaska Long Distance Movers
Best Alaska Long Distance & Interstate Moving Companies
To relocate your family, self or business without all the stress and expensive costs, find a reputable international moving company with all the services you need to successfully move your apartment, home, office or other any other residential or commercial structure.
Luckily, even in Alaska, you'll have many options. To try and move the contents of your home or building on your own will prove to be more stress than you can handle. Hire a local mover or out of state moving team that you can rely on with your belongings.
Cost & Time Examples For Interstate Moves
| To/From | Distance | 2BR | 4BR | Days |
| --- | --- | --- | --- | --- |
| Anchorage to Seattle | 1431 miles | $3,750- $4,760 | $7,560- $11,060 | 4-6 |
| Oregon to Alaska | 1537 miles | $3,860- $4,900 | $7,800- $11,420 | 5-7 |
| California to Alaska | 2002 miles | $4,410- $5,620 | $8,970- $13,170 | 6-8 |
| Alaska to Nevada | 2287 miles | $4,590- $5,850 | $9,350- $13,730 | 6-8 |
| Alaska to Colorado | 2590 miles | $4,920- $6,280 | $10,050- $14,780 | 7-9 |
| Chicago to Anchorage | 2850 miles | $5,280- $6,740 | $10,820- $15,930 | 7-9 |
| Alaska to Texas | 3247 miles | $5,665- $7,260 | $11,650- $17,170 | 7-9 |
| Boston to Anchorage | 3356 miles | $5,820- $7,450 | $11,980- $17,670 | 7-9 |
| Florida to Alaska | 3995 miles | $6,230- $7,980 | $12,850- $18,960 | 7-9 |
*Prices and times are estimated. They can vary depending on the season and the contents of the home. Prices do not include packing.
Estimated Weight (based on home size):
1BR=2600 lbs - 3900 lbs
2BR=3900 lbs - 5200 lbs
3BR=6500 lbs - 9100 lbs
4BR=9100 lbs - 14300 lbs
5BR=11700 lbs - 19500 lbs
Out of State Movers Near Me
Choosing Your Alaska Long Distance Movers
Never hastily hire a moving company to handle the relocation. Make sure they have all the right qualities, proving their success in the relocation industry. The characteristics held and maintained by a reliable team of movers in Alaska should be similar to these:
Years of experience as a long distance and international moving company proves their longevity and success in the industry
All movers should be certified or licensed according to state law and approved through the Department of Transportation
All reliable and well noted movers will carry a positive reputation for their services
Make sure your possessions are fully protected under the moving company's insurance plan
Ask about their services and see that they offer storage solutions, full packaging and unpacking services, and other options
If you're biggest question is, "is it better to hire a mover near me?" The answer is yes! Hiring a mover closer to you allows for easier communication
Our Moving Services
Local and Long Distance Moving
Discounted Cheap Alaska Moving Services
State to State and Cross Country Moving
Residential and Commercial Moving for Homes, Business, Etc.
Heavy Furniture- Example: Pool Table and Piano Moving
International Relocation
Full Service Packing and Unpacking
Moving Storage Solutions
Packaging Materials and Solutions
Military and Student Moving
Office Relocations
Apartment and Studio Relocations
A-1 Auto Transport can help you move your household goods nationwide. Call 888-241-3110 to get a free, no obligation to buy price quote on interstate moving services.
How Much Will It Cost to Hire My Alaska Long Distance Movers?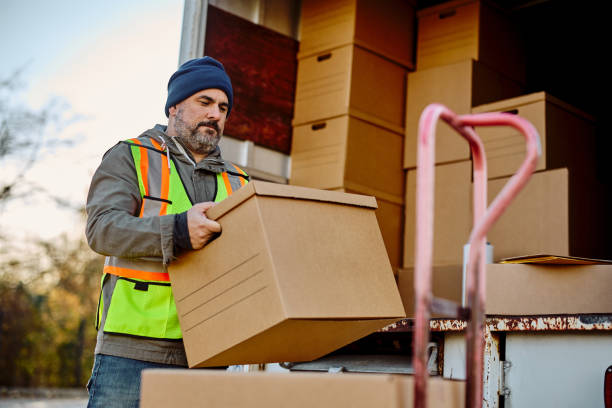 The price tag on a professionally handled move might vary widely depending on a number of things. The good news is that hiring professional movers is likely to be cheaper than doing the relocation on your own. You can easily discover affordable moving services because there are so many movers to choose from; just be sure to use a company that has both experience and a good reputation.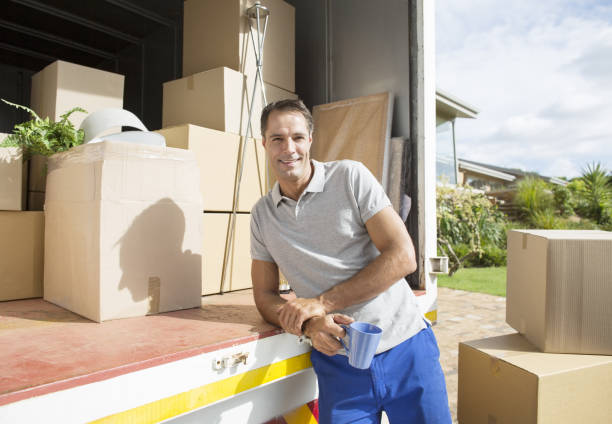 Before you hire just any mover for the job, compare the rates and gather quotes from several companies. They should offer free estimates based on the information you provide them. Of course, this may not be an accurate rate assuming they don't know the weight of your possessions, but it will be a roundabout figure to base your decisions around.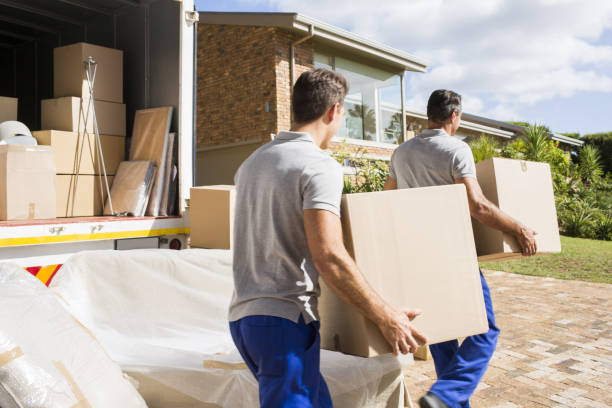 Remember, the cost of moving shouldn't be astronomical. Never assume that just any Alaska moving company is worth hiring due to their higher service rates. This doesn't mean they're the best company to trust for your relocation.
Advantages of Choosing A-1 Auto Transport as Your Alaska Movers
Moving to Alaska can be quite an adventure - you are taking the plunge and starting a whole new life in The Last Frontier! If you're looking for reliable, experienced help to make sure your long-distance move is seamless, why not choose A-1 Auto Transport? As one of the state's leading Alaska movers, we have all of the experience, resources and expertise you need.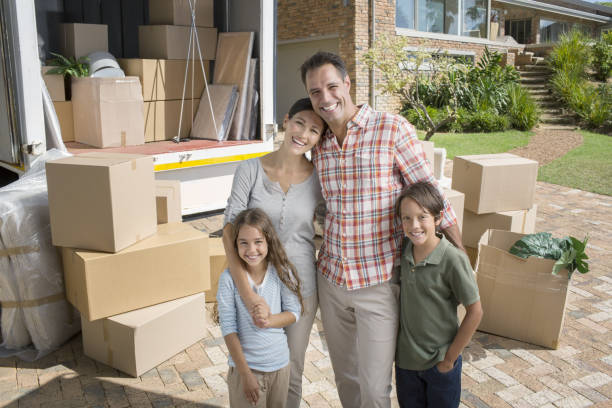 Here are five advantages of choosing A-1 Auto Transport as your Alaska movers:
Long Distance Moving Services
Whether you're moving from close by or across the country, our team of experienced professionals can provide you with exceptional long-distance moving services - on schedule and at an affordable price. We understand the stress of a long-distance move, and will do all we can to make the process as seamless and enjoyable as possible.
Efficient Moving Process
A-1 Auto Transport was built on providing fast, safe and efficient relocation services - something we have become experts in over the years. Our experienced team will ensure that your move is completed quickly and efficiently, with minimal disruption to you or your family.

Allied Van Lines
A-1 Auto Transport is proud to be a part of the Allied Van Lines network - one of the leading networks in North America for long-distance moving services. This means we have access to an extensive range of resources and tools to ensure your move is completed safely and securely.
Storage Services
We understand that sometimes you need a little extra time to set up in your new home - which is why we offer storage services at competitive rates. Our secure, spacious units provide the perfect place to store your belongings while you make all of the necessary arrangements.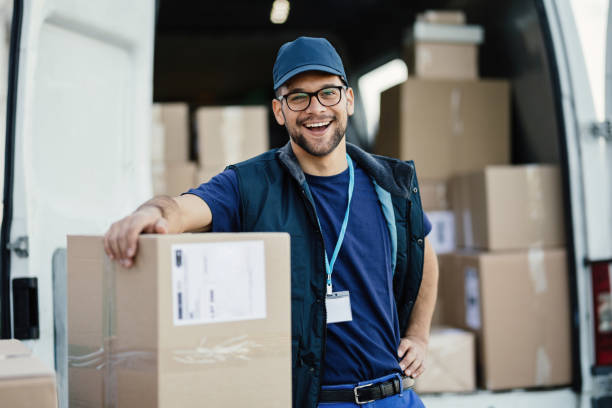 Tax Benefits
Alaska is one of the few states in the U.S. that does not have a sales tax, as well as no state income tax - so you can be assured that your move will be completed without any unexpected costs or fees.
Choosing A-1 Auto Transport to help with your move to Ship Creek Ave or anywhere else in Alaska is a wise decision - with our reliable and experienced team, you can rest assured that your move will be completed to the highest of standards. We are dedicated to making sure you have the best possible experience when relocating to The Last Frontier. Contact us today for more information about how we can help!
Before You Sign a Contract…
There is a lot included in a contract with a residential or commercial moving company. Don't ever sign it before thoroughly going over it and understanding what it is you're agreeing to. What should be mentioned in the contract includes:
All the services you decided upon for the move such as full service packing and other options. Make sure the price and rates for each service is also mentioned.
All personal information must be correct. Check names, numbers and addresses.
Everything you were told by the professionals should be listed accurately in the contract. Be sure there is nothing missing and that anything you're concerned with is addressed in the documentation.
Make sure the moving company's insurance policy covers the full value of your belongings and that their stipulations involving their insurance are listed in the contract. Whether you're moving state to state or coast to coast, your possessions should remain protected.
Your Liability during the Move
As the person hiring the moving company for services, you too are liable for certain matters involving the relocation. By fulfilling these obligations, you're only assuring a safer move for everyone involved.
Keep your valuables safe with you instead of packing them up for the movers to take.
Always look over your contract with the mover before signing anything.
Pack up all boxes and label them with the room they are to go in. Make sure all hallways and entryways are open to walk through. You don't want to create any hazards for the movers on moving day.
Count out all your boxes and furniture pieces and write out a list. Moving companies will often have their experts create an inventory list too. Get a copy for your own records.
Alaska Cross Country Movers for Hire
Royal Alaskan Movers
2216 N. Post Rd.
Anchorage, AK 99501
(907) 868-4756
World Wide Movers
7120 Hart St.
Anchorage, AK 99509
(907) 349-2581
Alaska Terminals
400 W 70th Ave. #3
Anchorage, AK 99518
(907) 349-6657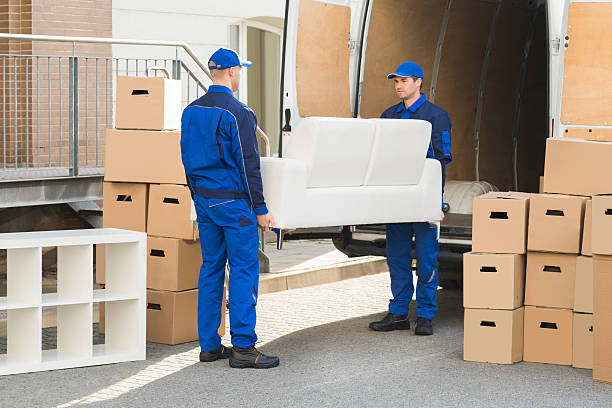 Alaska Storage Facility Directory
Alaska Mini Storage
2800 Pacific Pl.
Fairbanks, AK 99709
(907) 474-0994
Publix Self Storage
4255 Debarr Road
Anchorage, AK 99508
(907) 333-6001
Frequently Asked Questions
What kind of liability coverage will be provided?

You won't have to be concerned about your items being harmed during transport as long as you exercise caution when selecting a shipping business. This is due to the fact that insurance is a legal requirement for any reputable transport firm listed by the Department of Transportation.

This means that the carrier will pay for any damage that occurs while the goods are on the truck as long as you prepare it in accordance with the guidelines. Both the client and the carrier value the pre-travel inspection.

Expanded valuations and released value protection are the two types of standard insurance available in Alaska. The first is based on the weight of your items and pays a modest sum for each pound.

The second option is preferable because it offers more value and ensures that any damage is paid back adequately.
Should I choose Alaskan full-service movers or rent a truck and move myself?

It's usually preferable to use Alaskan full-service movers instead of attempting to move items independently, particularly if you want to rent a truck and drive it independently. When comparing fuel and lodging prices, delivering your merchandise to your location may appear less expensive.

On the other hand, renting a carrier is wrong since inexperienced drivers cannot operate it. Most journeys involve a number of tight twists and narrow roads, and maneuvering a long, heavy carrier along them—even if it's enclosed—can be trickier than it first appears.

Even if you rent a truck and hire a driver independently, the cost may be more, and you wouldn't have the security and insurance.
Are same-day moves possible?

It entirely relies on the locations of your pick-up and drop-off points. Shipping providers offer a more expensive expedited shipment option. You can even reduce the wait time in half, depending on how urgently you need your goods delivered.

With expedited shipment, the shipping business transforms its entire organizational structure to accommodate an earlier delivery. It is possible to complete a delivery that would have taken a week in just two or three days. But whether a trip may be completed in a day depends on the distance.

There are no time-consuming obstacles if your shipment is traveling within Alaska, which eliminates the need for border inspections. A same-day move is feasible if the distance is such that the standard quote would need many days.

Having goods moved to Alaska from Seattle or Oregon might be done in a day, depending on the timing since the journey takes around a week, but it depends on several factors.
What are flat-rate moving companies?

In addition to the hourly and per-mile prices we have already stated, Alaska and other states also have flat-rate shipping firms. With a flat fee, your shipping firm will give you a single, legally binding estimate for the entire delivery.

Although it seems like an appealing decision, it depends on your travel. It has advantages and disadvantages. A corporation must consider profit and loss; thus, if its flat rate doesn't cover any unforeseen circumstances, it will sustain damages.

Although a flat fee may be less expensive than the other two pricing models, it isn't the most suitable option if your item is just being transported locally in Alaska or a short distance.

Alternatively, moving your household items from another state, like Florida or Boston, will be much more expensive and not a good idea.
What are the dangers of hiring cheap Alaskan movers?

Never try to skimp on researching a shipping business while hiring one. If the quotes are suspiciously low compared to other businesses, you've enquired about, hiring inexpensive Alaskan movers is probably a bad idea. You should be cautious if there is a considerable difference because you don't know what they are omitting in exchange for the price reduction.

Because prices are determined by factoring in labor costs, fuel costs, distance traveled, and the route, most reliable shipping businesses offer similar price ranges. A business with a lower price range but a professional appearance might not adequately safeguard your shipment.

There can be issues with their structure aside from that. Any damage to your cargo will not be compensated for or covered if they do not adhere to all safety laws or lack the necessary insurance to transport cargo.
How long does it take Alaskan long-distance movers to move my stuff?

Given the variety of factors that affect long-distance travel, it is impossible to respond precisely. One is the pick-up and drop-off sites; even if they are within Alaska, it will take longer if they are further apart.

There are other factors involved as well, though. In contrast to a delivery that is closer in proximity yet requires interstate travel, let's say your delivery is from one region of Alaska to another. Depending on how lengthy it is, the former could take longer because border checks could take some time.

It is usually preferable to use a local Alaskan shipping firm familiar with the area if your delivery is coming from another state to Alaska to complete the procedure more quickly. Request an estimate from your shipping company if you want a more exact number.
I need help with an office move. Should I hire Alaskan commercial moving companies, or will any moving company work?

A commercial moving company from Alaska is the best choice if you're seeking a dependable transport company to assist you with an office move. This is due to the fact that, as already mentioned, it's preferable to hire a business that is accustomed to the location you'll be moving to.

But keep in mind that you must make a thoughtful decision even if you select a company that is not from Alaska. Doing your homework and exercising caution is crucial because the cargo is precious, and only a reliable moving company is insured.

Multiple items must be moved during an office transfer, which is advantageous because the entire cost could be reduced. The fact that everything is going to one location will eliminate any route or delivery fees that may be involved if you have fewer items.
Why should I work with local Alaskan moving companies?

When selecting a moving company for your home, the first thinking is to work with a sizable, well-known organization that handles international shipping. However, you must keep in mind that there are many niches for various businesses and that one size does not fit all.

Imagine you need to move your belongings within or near Alaska. The best option is to go with an Alaskan moving company. Finding a company that is established in Alaska or has a lot of experience shipping to the state is preferable, even if your items are coming from a further away state.

This is due to the fact that a local business is more suited to handle a number of state rules and regulations than one that doesn't deal with them frequently. The rules can include travel times as well as weight limits.
How are Alaskan shipping costs calculated?

When determining shipping costs, all shipping companies must take the same variables into account. The first and most crucial factor is the distance between your pick-up and drop-off locations. Whether your business uses a per-mile or hourly billing model, the greater the distance, the more you'll be charged.

The truck's fuel usage while traveling is another crucial factor. But more than that, weight is quite essential because household items are difficult to generalize. The weight of a two or three-bedroom house is about 7500 pounds, and interstate travel to Alaska costs up to $8000.

If you want your belongings relocated during a busy month, like one close to Christmas, keep in mind that you'll spend more. This is because it will take longer to reach you if you are charged by the hour; it will obviously take longer for the truck to get to you.
How much do Alaskan movers cost?

In general, estimating the cost of shipping home products in any state can be challenging because costs fluctuate over time and by area. However, if we apply regular fees, clients would either pay a flat rate or be charged per mile.

To determine how much you'll be charged for the distance the vehicle travels, the per-mile factor can change by considering fuel prices. For lesser distances, some businesses do charge an hourly rate.

Although the national average ranges between $800 to $2500, it is difficult to obtain a precise figure due to how often it can shift according to different factors.

Most estimates show that moving a normal shipment from Florida to Alaska would cost about $7000 for a two-bedroom house and that it could go up to $18,000 for a four-bedroom house, depending on the objects.
What questions should I ask to find the best moving companies in Alaska?

There are a few factors to consider when selecting the moving company that's right for you:
Do they get good recommendations from the people you trust most?
Do they have good reviews online?
How about a successful track record?
Are they insured and licensed?
Are their rates transparent and easy to understand?
Are they able to address your individual needs?
Finally, make sure they're legitimate!

They have an active license
They have a physical address (not a P.O.)
I'm considering a move to Alaska. How do I find out everything I need to know to make my decision?

There is a lot to consider when making any move.  An excellent place for you to find a substantial amount of information is the Alaska Department of Labor and Workforce Development.  There you can get community summaries, cost of living, relocation analysis, find out about school districts, and much more.  Visit the site right here.
What's the best way to move to Alaska?

There are three ways to move to Alaska:
Over waterways – this can be a more treacherous way to move your items.  Your goods will be exposed to extra handling because it is loaded into a container first then onto a wooden crate.  A freight hauler then transports it from a port in Seattle or Tacoma, Washington OR Anchorage, Alaska.  Once on the water, it's hopeful that the seas are calm, so there is less movement, and your items aren't tossed around.  Once at the destination port, the containers are unloaded and await loading onto a truck and delivered to your destination.
By air – this is not considered a viable option because of access to airports and cost.
By highway – considered the most viable option because moving vans can load up and door-to-door or terminal-to-terminal.
How do I file a complaint against a moving company?

The Federal Motor Carrier Safety Administration (FMCSA) website provides a list that allows you to look up interstate moving companies by state so you can review their complaint history and the company's on-road safety performance records.

They also provide information on protecting yourself against moving fraud and the red flags you can look for to spot rogue movers.

If you experience trouble with your mover, you can file a complaint through the FMCSA (Federal Motor Carrier Safety Administration) or the Alaska Department of Law Consumer Protection Unit.
How do I register my car in Alaska?

Registering a car is an essential factor in any move. 

To find out more about how to requirements for getting a driver's license or registering your car, either personal or commercial, in the "Land of the Midnight Sun," go to doa.alaska.gov/dmv/