What's in this article?
Professional Moving Services: West Virginia Long Distance Movers
Best West Virginia Long Distance & Interstate Moving Companies
It can be tempting to handle a move by yourself. You gather all your boxes and pack all your belongings up neatly by room. You managed to sucker a few friends into volunteering to help with the promise of free pizza.
Someone in your family agreed to lend you their pickup truck. Moving day is here and you are excited to get started… until you realize what a giant pain in the neck it is going to be. The couch won't fit through the door. The television stand is too heavy. You banged up a few walls and scraped up a couple of floors with the very first table you attempted to move.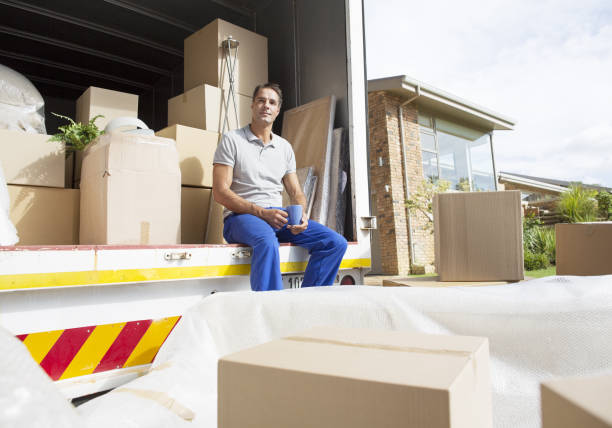 It isn't even noon and you are ready to curl up into a corner and have a good cry. Don't worry, we've all been there. If that doesn't sound like a whole lot of fun to you, it might be a good idea to hire a West Virginia moving company with a great rep to do the lifting and transporting for you. They know how to get everything out in one piece.
Cost & Time Examples For Interstate Moves
| To/From | Distance | 2BR | 4BR | Days |
| --- | --- | --- | --- | --- |
| Detroit to Weirton | 187 miles | $2,071- $2,568 | $3,960- $5,678 | 1-2 |
| Weirton to Philadelphia | 294 miles | $2,196- $2,729 | $4,224- $6,072 | 2-4 |
| Chicago to Weirton | 395 miles | $2,340- $2,919 | $4,536- $6,542 | 2-4 |
| Charleston to NY | 451 miles | $2,576- $3,230 | $5,061- $7,342 | 2-4 |
| Charleston to Memphis | 518 miles | $2,532- $3,169 | $4,945- $7,150 | 2-4 |
| Huntington to Houston | 965 miles | $3,116- $3,927 | $6,184- $8,996 | 3-5 |
| Miami to Weirton | 1014 miles | $3,218- $4,061 | $6,406- $9,330 | 4-6 |
| Denver to Weirton | 1290 miles | $3,442- $4,354 | $6,888- $10,050 | 4-6 |
| Charleston to LA | 2067 miles | $4,326- $5,506 | $8,780- $12,879 | 6-8 |
| Seattle to Charleston | 2129 miles | $4,425- $5,634 | $8,987- $13,188 | 6-8 |
*Prices and times are estimated. They can vary depending on the season and the contents of the home. Prices do not include packing.
Estimated Weight (based on home size):
1BR=2600 lbs - 3900 lbs
2BR=3900 lbs - 5200 lbs
3BR=6500 lbs - 9100 lbs
4BR=9100 lbs - 14300 lbs
5BR=11700 lbs - 19500 lbs
Out of State Movers Near Me
Choosing Your West Virginia Long Distance Movers
Any time you do business with a moving company, you should research them carefully. Here are a couple of things you should be looking at.
Check reviews online: You should always research a company you plan on doing business with online. Sites like Yelp can be helpful.
How much experience does this company have: It is better to work with movers that have been in the business for years. A company with more experience is better able to handle any issues.
Federally registered: Interstate movers must be registered with the Federal government and have a U.S. DOT number.
Will I be protected in the event of damages: Some moving companies insure your belongings for the full replacement value or their depreciated value, but the law only requires moving companies to insure only $0.60 per pound.
Extra services available: Many moving companies will offer additional services to make moving with them even easier such as packing and unpacking services. You should see what is available and how much extra it will cost.
How easy can you contact them: If there is an issue, you want to be able to ensure that you can reach the company. Hiring a business with a local office can be helpful.
A-1 Auto Transport can help you move your household goods nationwide. Call 888-241-3110 to get a free, no obligation to buy price quote on interstate moving services.
Benefits of Choosing A-1 Auto Transport for Your West Virginia Moving Services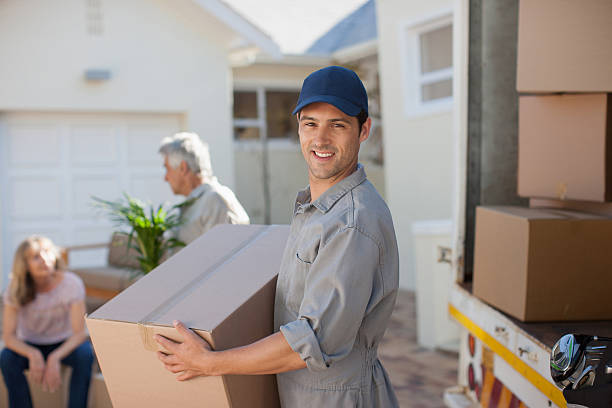 When looking for the best West Virginia movers, A-1 Auto Transport has you covered. We are a professional moving company with years of experience in providing superior services throughout the Mountain State. Our commitment to quality, customer service and affordability make us one of the top local moving companies in West Virginia.
Here are six benefits of choosing A-1 Auto Transport for your West Virginia moving services.
Experienced and Professional Movers
Our team of professional movers are highly trained and experienced in all aspects of the moving process, from packing and loading to transporting and unloading. We guarantee that your move will be handled with care, accuracy and efficiency.
Competitive Rates
Our rates are competitive with other local moving companies in West Virginia and we offer discounts for students, seniors, military members and more.
Comprehensive Services
A-1 Auto Transport can handle any type of move you need, including residential moves, office moves, long distance moves and more. We also offer packing services to make your move easier and more convenient.
Flexible Scheduling
We offer flexible scheduling for all of our services, so you can choose the date and time that works best for you. We'll work with you to ensure that everything is done on your timeline.
State-of-the-Art Equipment
Our state-of-the-art equipment and vehicles are designed to safely and securely transport your belongings. We use protective padding, blankets and straps to ensure that everything is secured properly during the move.
Expert Advice
Our team of experts can provide you with advice on how to prepare for your move and answer any questions or concerns you may have. We're committed to providing our customers with the best service possible.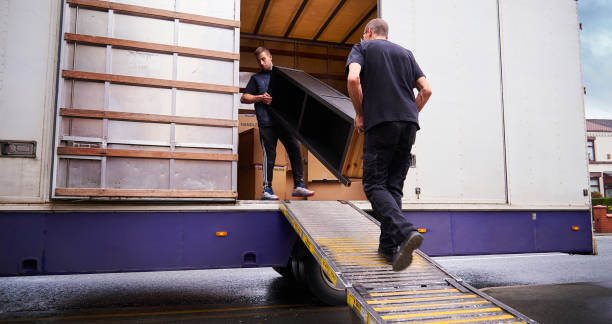 When you're looking for a reliable and affordable moving company in West Virginia, look no further than A-1 Auto Transport. We are proud to be one of the top local moving companies in West Virginia and offer superior services that you can trust.
Contact us today for more information on our West Virginia moving services. Whether you're looking for mountain state movers, the best local moving companies or office movers – A-1 Auto Transport has you covered! Call us today to get started.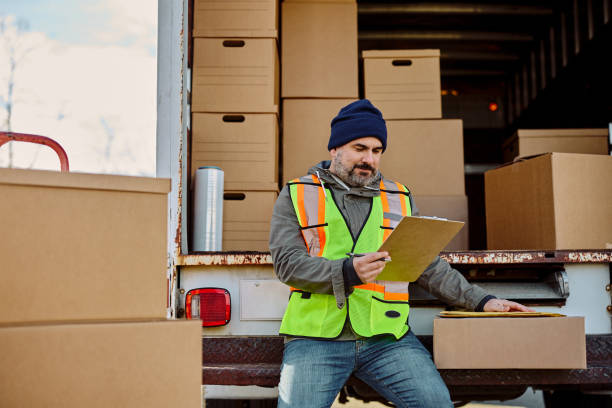 Our Moving Services
Commercial and office relocations
Residential apartment and house moving
Military relocations
Door to door moving
Full service packing and unpacking, including packing materials
State to state, coast to coast, local and long distance moving
Heavy and specialized furniture moving. Piano moving, pool table moving, etc.
Auto transport services (Vehicle Relocations)
How Much Will It Cost To Hire My West Virginia Long Distance Movers?
Your costs will vary depending on your particular needs and situation. There are many different factors that go into the final cost. It will, of course, be cheaper to move across town than it will be to move across the country.
There will also be charges based upon how many things you are moving, how much it weighs, the cost of fuel, etc. You can compare quotes by calling different companies for a free estimate.
Signing a Mover Contract
All services and their accompanying costs should be listed clearly on your agreement.
Ensure that the addresses that are listed for both the house you are moving to and the one you are moving from are correct.
Check the policy on damages. Will they cover the required $0.60 per pound or do they cover more?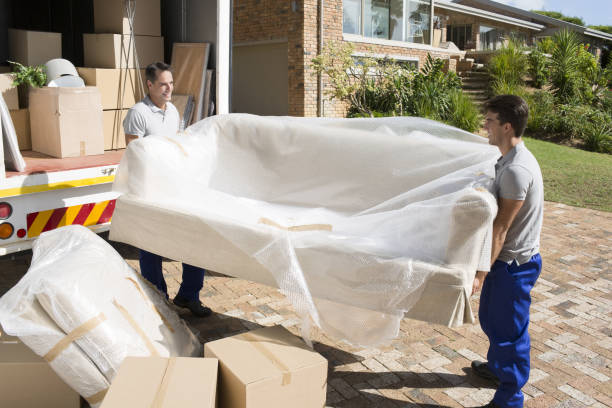 Useful Information
Any valuables such as jewelry should be kept with you.
Ask for a copy of the mover's inventory sheet. Note the condition of your items that they have listed on it.
Some homeowner's insurance policies cover items damaged during a move. You should check with you agent to see if yours does.
International Moving Services in West Virginia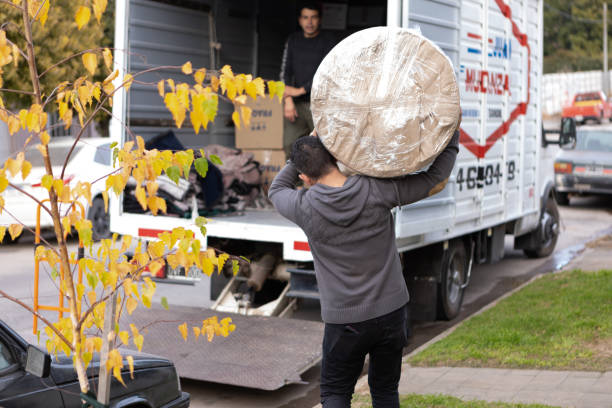 Moving companies take into account your destination and your current location, your items, their amount, how fragile they are, how to best place them in the van/container, etc. Through this meticulous planning, we reduce the chances of mistakes, accidents, and broken furniture.
Considering the length involved in an international move, items that aren't packed or strapped well enough will inevitably break. If you don't want such an expensive disaster to fall upon you, then working with a professional company is the safest way. Our team can help whenever you call us. Depending on the situation, there may even be a discount available.
How to Identify the Best West Virginia Moving Companies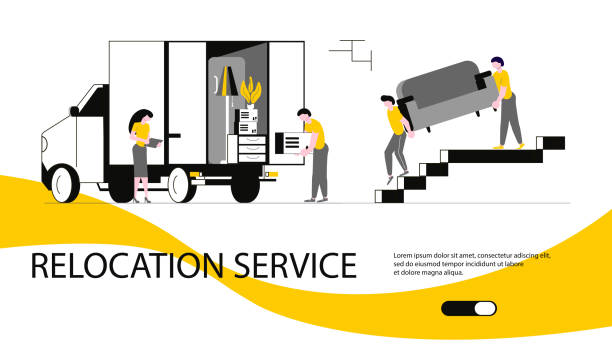 Finding the best West Virginia moving companies can be a daunting task. If you're relocating to the Mountain State, there are several key factors to consider when selecting local movers. From American Civil War era landmarks, to the Appalachian Trail and many other attractions throughout
The Southern United States, West Virginia has something for everyone! To make your move as stress-free and seamless as possible, use these five tips to find the best West Virginia moving companies.
Check Reviews
Look for online reviews of different West Virginia moving companies. Read customer feedback to gauge a company's professionalism and see what type of services they offer.
Compare Prices
Compare the cost of each West Virginia moving company to get the best deal. Ask for quotes from a few companies and compare them side by side.
Professional Movers
Look for professional movers who have experience in long distance, interstate, office, or local moves. Make sure to select a company that is insured and licensed properly.
Get Recommendations
Ask family, friends, and neighbors for recommendations on the best West Virginia moving companies in your area. This is one of the quickest ways to identify reputable movers who can provide high-quality service.
Request an In-Home Estimate
Request an in-home estimate from each local moving company you are considering. An on-site estimate allows movers to accurately assess the size and scope of your move, so they can estimate how much time and resources will be needed on moving day.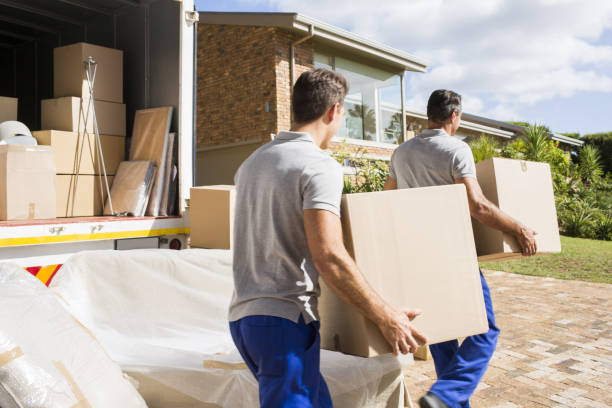 Using these five tips is a great way to identify the best West Virginia moving companies in your area. With a little research, you'll be able to find the right movers for your needs and make your move as stress-free and seamless as possible.
West Virginia Cross Country Movers for Hire
Central Van & Storage
301 Jacobson Dr. # B
Poca, WV 25159
(304) 755-1898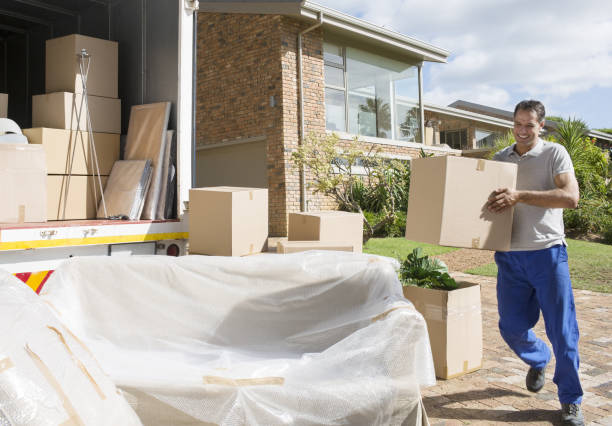 Lambert Transfer Company
291 Harris Dr.
Poca, WV 2159
(304) 755-9662
Accedia Moving & Storage LLC
Parkersburg, WV
(304) 422-2287
West Virginia Storage Facility Directory
Whirlwind Storage Charleston
1352 Hansford St.
Charleston, WV 25302
(304) 346-2919
West Side Mini Storage
607 Park Ave.
Charleston, WV 25302
(304) 470-4402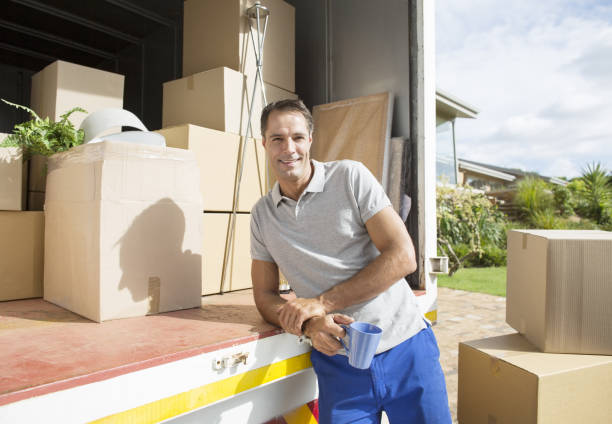 Frequently Asked Questions
What kind of liability coverage will be provided?

If you pick a shipping company wisely, you won't have to worry about your items being damaged during delivery. This is a result of the necessity that all professional transport companies with DOT approval keep an insurance policy at all times.

The carrier will cover any damage that occurs to the items while they are in the car as long as you pack them according to instructions. Both the client and the carrier value pre-trip inspections.

In West Virginia, two forms of standard insurance are provided: expanded values and released value protection. The first is a small amount per pound, dependent on the weight of your possessions.

Consider you have a vase that weighs 10 pounds, but it's worth $40. If it gets damaged, you'll only get $6 with the first option.

The second choice is chosen because it provides better returns than the first one, which only provides 60 cents per pound.
Should I choose West Virginia, full-service movers or rent a truck and move myself?

The answer is quite straightforward because a layperson cannot properly relocate a home without assistance. More employees are still required to load everything onto the carrier, even if you rent a trailer and hire a driver. This problem is that not even the packing technique is mentioned.

Full-service movers are preferable to handling everything yourself from start to finish because packing possessions to minimise damage during long-distance travel can take time.

Never be reluctant to research businesses before selecting one. Never choose a firm based on price; weigh the pros and cons and find out if the business has any prior experience transporting items to the state.
Are same-day moves possible?

Your pick-up and drop-off locations are the only things that matter, and shipping companies provide a more expensive fast shipping alternative. Depending on how quickly you need your products delivered, you might even cut the waiting period in half.

The shipping company modifies the entire structure of its timetable to make room for an earlier arrival via expedited shipping. A delivery that often takes a week can occasionally be completed in just two or three days. However, the length of the trip will determine if it can be finished in a single day.

Your shipment won't encounter any time-consuming impediments if it moves within West Virginia, as border checks aren't needed.

The obvious factor is distance; a trip from Los Angeles to Charleston takes 6 to 8 days, while one from New York only takes 2 to 4 days. The latter trip is obviously more likely to be completed in a day.
What are flat-rate moving companies?

After hourly and per-mile payments, flat rates are the third most popular payment method used by transportation businesses. While choosing a company, you must use caution when applying this method.

A business will provide you with an estimate after considering a variety of individual factors, such as all associated prices. This includes all of the actual costs associated with the driver's route, including labour, gasoline, tolls, and other fees.

Even if it is a wise choice for shorter lengths, the company would also need to account for any unforeseeable events, which might be fatal for longer lengths. As a result, you would have to pay more than you would have if you had chosen different models.

A flat rate is better for a short-distance move because you get a solid number that won't change. But you must remember to choose a good company that doesn't surprise you with hidden fees.
What are the dangers of hiring cheap West Virginia movers?

Using inexpensive movers is never a smart idea because they could have more effects than you realise. It's crucial to simply confirm the legitimacy of the corporation because, if you're reckless, you can lose everything without having a legal foundation to fight for it.

If a company is legitimate, you can compare prices after that. Avoid hiring cheap movers because, despite the fact that each reputable company has advantages, sometimes their costs are comparable.

This is because the standards by which the final cost of the service is determined are constant, assuming that the resources are similar. As a result, a moving company's quality will deteriorate if it is extremely affordable.

They might have skipped safety precautions, relevant liability coverage and minimum insurance.

It is straightforward to determine whether a company has a licence. You must visit the official West Virginia website, where you can find a list of registered moving companies.
How long does it take West Virginia long-distance movers to move my stuff?

It is impossible to provide a correct response since many factors influence long-distance travel. First, even if the pick-up and drop-off locations are both in West Virginia, the distance between them will lengthen the journey.

The impact of factors like the weather, which can cause delays, is more than you might imagine. Consider regional holidays as well. Although the organisation does take problems into account, finding a workaround can take some time.

Holidays should be avoided in general because they mean heavy traffic, which drives up delivery time and cost.

There are, however, further factors at work. Keep in mind that West Virginia may contain roads that aren't as well-built as others, making them more challenging for drivers to manoeuvre.
I need help with an office move. Should I hire West Virginia commercial moving companies, or will any moving company work?

If you're looking for a reputable shipping company to assist you with an office move, a commercial moving company from West Virginia is your best choice. This is because, as was already mentioned, it is better to work with a business that is familiar with the location you will be moving to.

Everything must be meticulously packed and loaded while transferring to an office because the manager also has to answer to their employer. Once you've chosen wisely, you won't have to worry about the procedure.

If you are preparing with the movers, the other party should be aware of the area as they may fill in any gaps.

If you're in charge of organising the transfer, you'll have to take care of every aspect but might not know how to handle everything in an unfamiliar area. A trustworthy representative who's familiar with the area helps.
Why should I work with local West Virginia moving companies?

When choosing a moving company for your belongings, your first goal might be to work with a major business that handles international shipments. But bear in mind that bigger isn't necessarily better, especially when it comes to household goods.

Imagine you had to relocate your possessions within the state of West Virginia. The best option is to use a nearby moving company. Find a company established there or has prior experience delivering to the area, even if your things are coming from a distant state.

This is typical because a local business is more familiar with regional laws, whether they pertain to weight classification or the acquisition of permits.
How are West Virginia shipping costs calculated?

All shipping companies are required to consider the same factors when calculating cargo pricing. The first and most crucial factor is the separation between the locations where you are picked up and dropped off. Whether your company bills by the mile, the hour or a flat cost, you will pay more the further you travel.

Another important consideration is how much fuel the vehicle will need while on the road, particularly in light of the impact of outside variables like weather and traffic. Weight is crucial because it's challenging to make generalisations about home goods.

A two- or three-bedroom house weighs around 7,500 pounds, which determines the cost of relocation. If you're someone who moves often, it's best to keep your possessions as minimal as possible to avoid unnecessary charges.
How much do West Virginia movers cost?

In any state, figuring out the cost of moving home goods can be difficult because prices change over time and between locations. The client would either make a flat payment or pay per mile if we applied the standard fees.

By considering gas prices, you can adjust the per-mile factor by calculating how much you'll pay for the distance the carrier travels. Some companies do provide hourly rates for lesser distances.

The national average is between $800 to $2500. However, it is challenging to pin down an exact amount, given how frequently it may change depending on a variety of circumstances.

The majority of estimates place the cost of transporting a standard consignment from Seattle to Charleston between $4,500 and $5,500 for a 2-bedroom house. This number goes up to $13,000 for a 4-bedroom home, which typically weighs between 9,000 and 14,000 pounds.