The Different Types Of Boat Trailers
Just like a boat comes in different shapes and sizes, the trailers made for them do too. In most cases, you will know before you leave the boat showroom which trailer is the best fit for your boat. So what happens if you buy a used boat without a trailer? You will have to find out which trailers are rated for which boats before you can purchase one to haul your new treasure.
What is a Boat Trailer?
A boat trailer is a trailer that is designed to carry, launch, retrieve, and even store boats when not in use. Boats require trailers that are specially made for that type of boat. If the boat does not fit on the trailer correctly, it could be damaged during transport.
Much like there are different types of trailers to transport cars, there are different trailers to transport boats. Most boat trailers are specific to the type and size of the boat that they are going to be hauling. Proper size and fit can ensure that the boat is not going to be damaged or cause damage while it is being hauled.
How to Make Your Own Boat Trailer Tool Kit
Even with the best intentions, sometimes things break, especially when hauling a boat. It is better to be prepared for these types of situations, and them not happen than for them to happen and us not be prepared. You can create your tool kit for your boat trailer to have items on hand should something happen.
Spare Tire

Before taking your trailer on the road, it is essential to have a properly inflated spare tire available if something happens to the wheels on the trailer.

Lug Wrench made for trailer wheels

Make sure you have a lug wrench so that you can loosen the bolts and replace the tire if it were to go flat

Tire Pressure Gauge

Underinflated and overinflated tires on a trailer can cause just as many problems as they can in a car. That is why making sure that the inflation is correct in all the trailer tires before hauling the boat anywhere is essential

Compressor and Extension Cord

A small portable compressor takes up very little room and can serve several purposes for your auto and your trailer. Having an extension cord on hand allows you to reach the tires to inflate them without having to unhitch the vehicle.

Tire Changing Ramp or Jack

Trying to jack up a trailer on the side of the road can be difficult. Finding the right point to place a jack can be complicated, but if you have a twin-axle trailer, a tire changing ramp can be used. The good tire of the trailer is driven up on the ramp, lifting the bad tire to be changed. If you cannot use one of these, it might be a good idea to have a hydraulic jack.

Wheel Chocks

A set of wheel chocks will make sure that the trailer does not go for a ride on its own. They hold the trailer's wheels in place so that they do not roll. When purchasing these, make sure you check the size because if these are not compatible with your trailer, they will not work.

Spare set of bearings

If you have the automotive knowledge, you will want to have an extra set of bearings and the tools to change them with you in your boat trailer tool kit. If you don't have the automotive knowledge, the mechanic you take the trailer to will be glad you have the part ready.

Rags or Cloths

Trailers are dirty pieces of equipment. If you have to do any work or touch them, you will end up with a mess on your hands. It is a good idea to keep towels or something to wipe your hands off within your kit.

Waterproof Grease

The perfect lubrication for the trailer ball and the hitch, it can also be used on the other parts of the trailer that should stay lubricated.

Flashlight, Headlamp, and Extra Batteries

Trouble often seems to occur when visibility is at its least. Having a lighting source will make it easier for you to see should you need to adjust the trailer or change a tire.

Plastic Trash Bags

These are great for containing a mess or even covering a muddy trailer tire if it has to be removed and placed in the back of the vehicle you are using to tow the boat.

Tie-Downs

Using ratchet straps to secure the boat to the trailer can ensure that it does not shift or move from the trailer. These are inexpensive and can be used to secure down several things.

Work Gloves

Trailers get covered in dirt from the road, which means when you have to do any work on them, there is the chance you will end up with dirty hands. Having work gloves in your kit can minimalize the amount of dirt you end up covered in.

Jump-Start Machine

These small machines have multiple uses, ones that go beyond the kit for a boat trailer. Many of the newer models offer hazard lights or the ability to charge mobile devices. There can even be a plug output for extension cords.

Warning Triangle or Flares

The easiest way to warn oncoming drivers of an emergency is to use the bright orange warning triangles near your vehicle and trailer or place flares. These alert drivers that there is something wrong, and they can slow down while approaching or passing.

Spare Bulbs

Having spare bulbs on hand in case one goes out on a trailer can save you from being pulled over or being unsafe. Spare bulbs don't take up much space and are handy in the event of a bulb blow out.
What Types of Boat Trailers Are There?
Boat trailers come in a variety of shapes and sizes, mainly dependant on the boat they are going to be transporting. The cost can vary based on the size and the accessories on them. Make sure you are purchasing a trailer that is compatible with your watercraft.
There are five types of boat trailers that are common in the watercraft industry. Each type has its own characteristics, making it essential to match the trailer to your boat. If you have a trailer that is not the right size, it can cause damage to your boat or dangerous situations during transport.
Single Axle Boat Trailer
A single axle boat trailer is a small trailer with one axle that is typically used to haul boats that are 10' to 14' in length. Trailers for these size boats can cost anywhere from $700 to over $1,500 depending on the following factors:
Weight capacity
Accessories
Size
If you are looking for a single axle boat trailer that can accommodate boats up to 25' long, you could be looking at spending up to $4,000 for a single axle boat trailer that can accommodate the boat.
Tandem Axle Boat Trailer
A tandem axle trailer has two sets of axles that are positioned one right after the other. These types of trailers can help handle more weight and are great for higher speeds and the conditions of the highway. These are ideal for heavier boats and can accommodate boats that are 18' to 25' long. The downside is the price of these trailers. Due to their higher weight capacities, they are more expensive. For a tandem axle boat trailer, you can expect to spend $1,500 to $5,000.
Triple Axle Boat Trailers
For a heavy-duty model of boat transport, the triple axle boat trailers are the best option. The only downside, besides price, is that they have to be pulled by a tow vehicle with high torque and heavy-duty diesel engines. Most private boat owners are not going to have these types of trailers because they prefer compact watercraft, but if you are looking to buy one of these, they can range in price from $5,000 to $8,000 or more.
Personal Watercraft Trailers
Personal watercraft, also known as PWC, are things like a Jet Ski. These can be transported on a miniature trailer with a single-axle. These cost between $500 and $2,000 depending on the style you want. These prices are typically factored based on weight capacity, accessories, and size.
Kayak and Canoe Trailers
These trailers are used to carry smaller watercraft like a kayak or a canoe. They can be purchased for a single carry or multiple boats. Depending on the size, weight capacity, and materials, these could cost anywhere from $600 to $2,000 for a single kayak trailer. If you are looking for a trailer to carry multiples, you could see costs rise to over $5,000 depending on the design and durability.
Factors that Determine Boat Trailer Pricing
Different factors determine the pricing of a boat trailer. These factors can be mixed and matched, which will create the pricing of your ideal trailer. 
Size

When determining the price of a boat trailer, the size does matter. The bigger the trailer, the more it is going to cost. Trailer sizes are measured using the gross vehicle weight rating (GVWR), which determines the maximum weight you can move with the trailer.

Number of Axles

Boat trailers come with single, double, or triple-axle options available. The number of axles will determine the maximum amount of weight that can be carried on the trailer. Single-axles are easier to maintain, but they have a lower GVWR.

Frame

Trailers can be made from materials such as aluminum, galvanized steel, or simple painted metal. The most expensive trailers on the market are aluminum frame trailers because they are lighter, durable, and have higher corrosion resistance. Galvanized steel offers all the same features, except it is a weighty material. The painted metal should only be used in freshwater boating.

Wiring

The way that the trailer is wired can affect pricing options. The better the wiring, the more the cost. You want to make sure your wiring can withstand the saltwater conditions and are resistant to corroding quickly.

Launching System

Boat trailers can be submersible or roll-off styles. Submersible styles are cheaper, but they require more maintenance because of the exposure to the water. The roll-off trailers require less maintenance, but you can expect to pay a little more for this style.
What is the Difference Between Submersible and Roll-Off?
The five types of boat trailers listed can be submersible, also known as float-on trailers, or roll-off in style. Submersible trailers are backed into the water for loading and unloading, whereas the roll-off trailers do not have to be fully submerged to accommodate a boat.
Submersible or float-on trailers have to be almost completely submerged in the water to accommodate a boat adequately. These trailers are put in the water, and the boat is "floated" onto them. On a roll-off trailer, some wheels help move the boat on and off the trailer, so it doesn't have to be fully submerged. One thing to keep in mind is that it is easy to load a boat wrong onto the trailer. Always make sure the loading and unloading are done correctly on any trailer.
A roll-off trailer is going to cost about 20% more than a fully submersible one. The fully submersible trailers also require more maintenance due to the exposure to water. If you are unloading into saltwater, special care will need to be taken to stop corrosion from occurring.
When You Can't Decide
If you are unsure what trailer you want to get, or you just haven't found the right one for your boat, you can still hire a professional boat transport company to transport your boat for you. Using an expert service allows you to move your watercraft quickly and safely. A-1 Auto Transport has been in the transport industry for over 20 years, moving personal watercraft from marinas to homes, and storage locations. If you are looking for a company to move your boat, call A-1 Auto Transport for a free boat shipping quote today.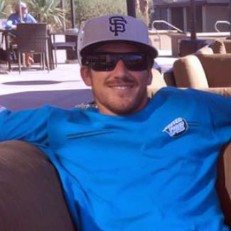 Joe Webster began his journey in the auto transport field by attending the University of Southern California (USC), where he graduated with a Bachelor of Business Marketing.

After college, he started his career in the auto transport industry from the bottom up and has done virtually every job there is to do at A-1 Auto Transport, including but not limited to: Truck Driver, Dispatch, Sales, PR, Bookkeeping, Transport Planner, Transport Manager, International Transport Manager, Brokering, Customer Service, and Marketing. Working with his mentor Tony Taylor, Joe Webster has learned the ins and outs of this industry which is largely misunderstood.

With over 30 years experience in the industry, we've been helping people ship their vehicles, motorcycles, RV's, heavy equipment, household goods and more across the country or overseas without a hitch. Ask us anything.