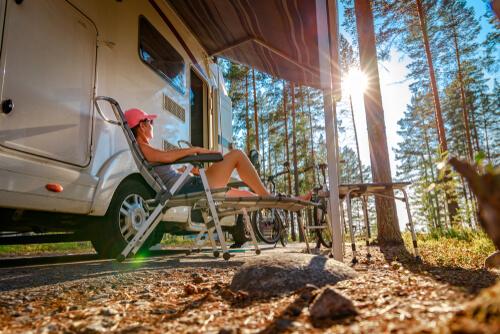 Buying an RV brand new from a dealer can be an expensive investment. Many people who are looking to buy a camper or an RV will often search for used ones that are listed by private sellers. There are certain things that you need to do before you commit to a used RV. These things can safeguard you as a buyer and the investment you are about to make.
What Kind of RV Do You Need?
Several different types of RVs exist on the market. Figuring out the type of RV you need will help you make the right decision. Budget is often a determining factor in the purchase of an RV.
Some of the most important questions that you can ask yourself when looking to purchase an RV or camper are:
Why do you want to purchase an RV?
How many people will you have in the RV at one time?
What types of places do you want to go with your RV?
What options do you need in the RV you are going to purchase?
What options do you want the RV you are going to purchase to have?
Once you have your budget and a general answer to these questions, you can begin the hunt for your future recreational vehicle. You may want to identify what features you can live without in case they do not fall within your budget.
Researching Potential RVs
There are so many different forums available online to help you research the different types of RVs out there. When you find a used one that you like, you can research the brand and the style so that you can get the details on the type and help you know what questions to ask the seller. It might be a good idea to rent an RV to test out to see if it is really what you are looking for. When doing your research, make sure you answer all of your questions about the RV before contacting a seller about an individual option.
Know what you want- Make sure you know what kind of RV you want. Think about the number of people you are going to be housing in this during trips and if you plan on buying one that needs to be towed. For towable RVs, you will want to make sure you have the appropriate vehicle for towing.
Look into the market value- Before purchasing a used RV, look into the current market values for the make, model, and year. You can find these prices using the guide put out by the National Automobile Dealers Association (NADA). You will want to be able to come to a fair price for the RV that is neither too high nor too low based on its true value.
Be prepared to negotiate pricing- In most circumstances, those who are selling an RV list their highest asking price. You can avoid this by negotiating with the knowledge that you have gathered about that type of RV. 
Check into the History of the RV
Just like cars have CARFAX reports, you can obtain an RV style report from places like FAXVIN or RV Checks. The report can supply you with information about accidents, manufacturer recalls, storm damage, if it is listed as stolen, odometer readings, and even service schedule.
Conduct a Thorough RV Inspection
Before you purchase a used RV, you need to conduct your own inspection and possibly even get it checked out by a mechanic. Having an inspection done before your purchase can help with financing and give you peace of mind that you won't have to have extensive work done before you can enjoy it. Here is a checklist of the things you should focus on when checking out a used RV:
Check the RV over for mold

Having water damage in a vehicle, especially an RV can be a disaster. You want to avoid buying any type of vehicle, even an RV that has mold. To check for mold, you will want to look at the floors, ceiling, inside the cupboards, under sinks, and any other place that is dark or damp, which is a breeding ground for mold.

Check the caulk

Check the caulking around the roof and the entire perimeter of the unit. Caulk that shows signs of mold, could be a point where moisture is getting in.

Look for signs of rust or corrosion

Check any part of the RV that may have screws or other metal latches. See if they have signs of rust or corrosion. Screws rust and metal corrode when they are exposed to moisture.

Check the walls and the floors

Walls and floors have the potential of being weakened by moisture or mold. They can also become weakened over time with poor upkeep. Put firm pressure on the walls and the floors to make sure they are stable. Are there any gaps in the walls or flooring? These can be costly to fix if you do not have the materials or knowledge.

Make sure the roofing is stable

Just like you want your home to have a stable roof that doesn't leak, you want your RV to have the same attributes. Climb up to inspect the roof and make sure there are no holes or weak spots. You can walk across the roof to see if any vulnerable spots may cause issues sooner versus later.

Ceiling inspection

Just like roofing leaks in a house show themselves with spots on ceiling tiles, the roofing on the inside of an RV will as well. You want to see if there are spots that show bowing or weakening and figure out just how much you are willing to invest in fixing it up if the invisible problems lurk between the roof and ceiling.

Mechanically sound

When you are looking at an RV that is not a towed model, you will want to make sure that the engine and other mechanical parts are sound. You may want to have a mechanic look over it to see if there are any potential problems with the engine or any leaks that may need to be fixed immediately.
Keep in mind that if you do have the wiggle room in your budget to fix up the RV, these inspection points may be an excellent way to aid your negotiation. If there are things that will need to be fixed, you can use these as a way to lower the price that the seller is asking.
Should You Finance Your RV Purchase?
In some instances, you may need to secure a loan to purchase the RV you want. If this is the case, you should look to your own banking institution first, but if they cannot accommodate your needs, you may need to look into other options. In most cases, the RV will become the collateral for the loan you take out.
Financing can be confusing and complicated. If you have never had to navigate the loan world before, it can be like learning a foreign language. Most of the lenders you will encounter may want to know about the RV you are trying to purchase. Some may not allow for older models and will only lend to you with information on the RV.
If you have good credit, this may not be something you need to worry about. The bank may be willing to lend you the money with very little information, especially if you have the income to back it. A lot will depend on the financial institution.
Tips for Financing an RV Purchase
When you need to finance an RV purchase, here are the steps you need to consider:
Finding a lender with reasonable rates for RV loans. Make sure you compare all of the options available before settling with one financial institution so that you know you are getting the best deal.
Fill out an application for a loan. To make the process go as smoothly as possible, have all of your information ready so that the application can quickly be filled out. Also, make sure that you have all of the information about the RV you are considering, the bank may want this information to determine if the loan amount is fair.
Getting the money will either be by check or electronic funds transfer into your account.
Common Mistakes Made When Buying A Used RV
Not everyone has a lot of experience in buying a used RV. This is especially true when you have never been involved in the process of buying an RV, and you have no idea what to look for when you do find one. 
Mistake #1: Rushing Into an RV Purchase
We have all done it, we saw something we wanted, and we didn't do the due diligence and bought it. After buying it, we found out it was nothing like we thought it would be, and it didn't fit our needs. The same mistake can be made with an RV purchase.
Before rushing into buying something, always make sure you take a step back and find out if it meets your needs and is worth the price. Too many people rush into buying only to find out that they are going to have to sell the RV to be able to get what they initially needed.
Mistake #2: Neglecting to Get an Inspection Done
An RV is essentially a portable home on wheels. You wouldn't buy a home without having it inspected first. Some people think that they can skip the inspection step for an RV to save a couple of dollars, but end up regretting the decision the first time they take a road trip.
Mistake #3: Incompatible Towing Vehicle
For the RVs that are towed by another vehicle, if your tow vehicle doesn't have the towing capacity to pull the RV, you just bought something you can't really use. Make sure you know all of this information going into the purchase to make sure you aren't buying something too heavy for your tow vehicle.
Also, make sure that you know the height and weight requirements for the open road. You don't want to purchase an RV that goes over the legal limits allowed on the road.
Mistake #4: Incorrect Insurance and Roadside Assistance
The insurance and roadside assistance that you purchase for your car is not the same one that will cover an RV. Some people do not realize that they need additional insurance for an RV and make the mistake of taking it out on the road without it. Before taking an RV on the roadway, make sure that you are covered and have the correct coverage and roadside assistance.
Mistake #5: Not Understanding the Different RV Styles
Before purchasing a car, you often explore the brands and styles on the market. The same should apply to the RV market before you make a final decision. Just because you think you know what you like visually, doesn't mean there isn't a better option out there for you. You should make sure you know the difference between pop-up campers, towable campers, and the types of motorhomes.
Knowing When to Call Professionals for Transport
If the RV you have chosen needs to have a lot of work done and it is not towable or driveable, you may want to consider a professional transport company to pick it up and move it for you. A-1 Auto Transport has the proper equipment needed to move an RV safely where ever it needs to go. Experts in the industry, A-1 Auto Transport has handled many RV transports, even those that are non-operational at the moment. 
Project RV restorations can be fun, especially when you are looking to make it your own. We understand what it is like to find a deal you can't pass up, which is why we provide affordable transport pricing with no hidden fees. If you need an RV transported by A-1 Auto Transport, call today for your free, no-obligation RV shipping quote.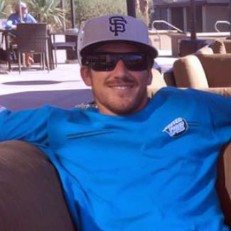 Joe Webster began his journey in the auto transport field by attending the University of Southern California (USC), where he graduated with a Bachelor of Business Marketing.

After college, he started his career in the auto transport industry from the bottom up and has done virtually every job there is to do at A-1 Auto Transport, including but not limited to: Truck Driver, Dispatch, Sales, PR, Bookkeeping, Transport Planner, Transport Manager, International Transport Manager, Brokering, Customer Service, and Marketing. Working with his mentor Tony Taylor, Joe Webster has learned the ins and outs of this industry which is largely misunderstood.

With over 30 years experience in the industry, we've been helping people ship their vehicles, motorcycles, RV's, heavy equipment, household goods and more across the country or overseas without a hitch. Ask us anything.