Much like the interstate systems in the United States, Germany has its own notorious roadway system called Bundesautobahn. The Bundesautobahn is translated to mean federal motorway, which is literally a Federal Auto Track. You may have heard of this type of roadway before, where cars have no limits and can go as fast as they can. That assumption is not entirely correct. While it is not illegal to go faster than the recommended rate of speed, it can create a higher degree of liability for you as a driver if you do.
What is the Autobahn?
The Bundesautobahn, which is reduced down to Autobahn, is a German highway system that is best known for its high rates of speed. While most of the road is unrestricted, there are speed restrictions in areas that are urbanized, accident-prone, substandard, or under construction.
Much like interstates is a higher speed road in the United States, the Autobahn in Germany is the same equivalent. On stretches of the road that are un-restricted speeds, the advisory speed limit, also called Richtgeschwindigkeit, is 130 kilometers per hour (80 mph). Most average speeds are around 142 kilometers per hour (88 mph). All of the Autobahns are named with a letter A and a number. There are multiple ones across the country.
Rules of Driving the Autobahn
Driving on the Autobahn is not like driving on the interstates in the United States, and you will have to understand the German traffic laws to drive safely. If you are in Germany, you need to drive like you are a German. To do this, you need to know all of the driving rules and how they differ from the rules in the United States. In Europe, drivers tend to be more aggressive when they drive. The high-speed freeways of Germany are no place to make a mistake, so understanding vital Autobahn rules can ensure the safety of yourself and everyone around you.
Autobahn Rule #1: Do Not Pass on the Right
One of the rules that make the autobahn work so smoothly is that it is illegal to pass someone on the left side of the road. If you are driving faster than another vehicle, you are only legally allowed to go around them if you do it on the right side. The only exception is when all traffic is moving slowly, like during a traffic jam. 
It is not the act of passing on the right that is the dangerous part, and it is the maneuvers of doing it when a fast-driving car comes up behind a slower driving car. The necessity for the car driving faster is forced to either suddenly slow down or enter the right lane dramatically, which is often a cause of collisions.
Autobahn Rule #2: Double-Check Left Side Mirror 
Cars can suddenly appear out of nowhere. We have all been in the same situation where we go to enter another lane, and a car suddenly appears after we have already checked the mirror. You should make sure that when you are on the unrestricted parts of the Autobahn, you are aware of your surroundings at all times.
Being aware of the blind spots when you are driving can help maintain a higher level of safety. The blind spot can completely conceal cars, but that doesn't mean they are out of the way to avoid a collision. Many accidents occur because cars are in blind spots, and drivers do not turn to look and see if the coast is clear.
Autobahn Rule #3: Slower Traffic Keeps Right
Just like the rules of the road in the United States, vehicles that are driving slower should always stay in the rightmost lane. The traffic that is going faster will have the left lanes available to pass legally, and it brings order to the roadway. High speeds can create dangerous driving conditions, which is the entire Autobahn.
When you are driving on the Autobahn, and you go to pass, if someone comes up behind you going faster than you are, don't be surprised if they do not flash their lights at you. This is a subtle gesture used by German drivers wanting you to change your lane.  As soon as you get around the car, you are passing and can get back over, you probably should.
Autobahn Rule #4: Use Turn Signals
Turn signals are indicators that allow other drivers to know what direction you are going in. German drivers use their turn signals to show which direction they are going in traffic. Some people pretend that these are optional, but they are not. Using turn signals can mean the difference between having an accident or avoiding one.
Autobahn Rule #5: Obey the Speed Limits
Contrary to what most people may believe, the Autobahn is governed by speed limits. There are a few stretches of the roadway where it is legal to go as fast as you can handle, but these stretches are becoming fewer and fewer. Even though it is legal, it is not a wise decision to push the limits of your car and your driving abilities.
Along the Autobahn, you will see numerous signs that indicate the speed that you should not be exceeding in that particular area. The square blue signs with the white numbers "130" in German refer to the maximum speed of 130 kilometers per hour (80 mph). The maximum recommended speed on the Autobahn is also the same for most motorways in Europe. The legal speed limits are black numbers on a round white sign. These are outlined in red, drawing attention to them. Sometimes you will see electronic indicators above these signs indicating the speed limits and the warnings.
You will find sections along the Autobahn, primarily urban areas, where the speed limit may drop from the 130 kilometers per hour (80mph) to 120 kilometers per hour (75 mph) or even 110 kilometers per hour (68 mph). These limits are enforced, especially when lower speed limits are indicated. German police will use unmarked cars or radar with photo capturing technology to catch those who are violating these limits.
Autobahn Rule #6: Take a Break
If you have ever driven for an extended period, you know how exhausting it can be. Driving at high rates of speed can also cause exhaustion. Because you have to spend so much time being alert, you will find that your senses begin to wear down after driving on the Autobahn for a period of time. It is recommended to take a break approximately every two hours while driving on the Autobahn to refresh your senses.
Along the Autobahn, rest stops can help accommodate these breaks. These rest stops have many different kinds of amenities. You can gain entrance for a 70 euro cents fee. These stops with entrance fees include gas stations, shops, picnic tables, restaurants, and toilets. Other free rest stops do exist along the way that only includes basic amenities like picnic tables.
Autobahn Rule #7: Flow with Traffic
German drivers are aggressive when they drive. Knowing this can help you make better decisions if you don't take the Autobahn on a regular basis. Actions that may be found offensive in the United States, like a car speeding past you and cutting in front of you, is completely normal etiquette in Germany, especially on the Autobahn.
For Germany, these drivers are good. They are used to these types of maneuvers, but it may come as a shock to most Americans visiting. You wouldn't know it by the number of drivers on the road in Germany, but obtaining a license in the country can cost up to $3,000. The best advice that can be given is the same that applies to United States interstates, go with the flow of traffic, and you will be okay.
How Do German Driver's Licenses Work?
Germany has rules for driver's licenses that can cost someone from the United States up to $3,000 to obtain. If only visiting, a United States driver's license can be used to rent a car. If a stay extends six months, a German driver's license must be obtained.
An American or Canadian tourist that is visiting Germany can use their country issued driver's license to rent and drive a car while temporarily visiting Germany. To avoid breaking the law, any person who is a non-EU resident must obtain a German license after six months. These can cost up to $3,000 and require 20 to 40 hours of instruction.
License Reciprocity
If you are one of the lucky people that live in 27 US states and Puerto Rico, then you have reciprocity in Germany. What this means is that you can take in your United States driver's license and a few other documents and walk out with your German driver's license without taking a test.
If you do have to take a test, written or driving, you will want to make sure that you are familiar with a manual transmission. Most of the driving tests are done with cars that have manual transmissions. You may have to take more classes before you are able to obtain your license if you cannot drive one of these.
The US States with Full Reciprocity
Alabama
Louisiana
Arizona
Maryland
Texas
Arkansas
Massachusetts
Utah
Colorado
Michigan
Virginia
Delaware
New Mexico
West Virginia
Idaho
Ohio
Washington
Illinois
Oklahoma
Wisconsin
Iowa
Pennsylvania
Wyoming
Kansas
South Carolina
Kentucky
South Dakota
Puerto Rico
The US States with Partial License Reciprocity
These states only have to take a written driving test.
Connecticut
Mississippi
Florida
Missouri
Tennessee
Indiana
Nebraska
Washington, D.C.
Minnesota
North Carolina
Required Documents of the Licensing Process
The documents that you will be required to bring with you when you apply for your German license include:
Passport or Germain ID card
35X45 mm, borderless picture
Valid driver's license from your country of origin
German translation of the license
Proof of how long you have had the license
Recent vision test
Proof of completion for a first-aid course
Confirmation of your first registration as a resident of the country of Germany
A fee of 40 euros in cash if not taking the test
You should allow three to six weeks to receive your license. The office in Munich will send your license to the BKA (Germany's equivalent of the FBI) to test the authenticity of it. That alone can add two or three weeks to your wait. A lot of offices will ask you to surrender the original, but you can usually talk them out of it.
Making a Move to Germany
The Autobahn and your German license are important things you will need to think about when moving to Germany. You shouldn't have to think about how you are moving your items or shipping your car to Germany, and by choosing a professional shipping company, you won't have to. Professional shipping companies are available to offer you different options for shipping your belongings and car overseas so that you can focus on the documents and other arrangements that need to be made for your new home in Germany.
A-1 Auto Transport has shipped many different kinds of belongings and vehicles for people who have moved overseas. We know how frustrating a move like that can be, so we strive to give you the best experience that you can get with your move. You can worry about the things you should be worrying about instead of the things we are experts at.
Hiring A-1 Auto Transport
A-1 Auto Transport has the experience you can trust and count on when you need to make an overseas move. Don't believe us? Get quotes and research other auto transport companies, and you will see why we offer the best experience and price in the industry.
We offer free quotes for your international move to Germany and can help you get your belongings there so that you can focus on getting your new home ready for all your things. When you need experts in the moving and auto transport industry, call A-1 Auto Transport for your free quote today.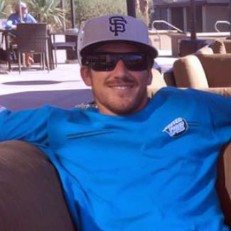 Joe Webster began his journey in the auto transport field by attending the University of Southern California (USC), where he graduated with a Bachelor of Business Marketing.

After college, he started his career in the auto transport industry from the bottom up and has done virtually every job there is to do at A-1 Auto Transport, including but not limited to: Truck Driver, Dispatch, Sales, PR, Bookkeeping, Transport Planner, Transport Manager, International Transport Manager, Brokering, Customer Service, and Marketing. Working with his mentor Tony Taylor, Joe Webster has learned the ins and outs of this industry which is largely misunderstood.

With over 30 years experience in the industry, we've been helping people ship their vehicles, motorcycles, RV's, heavy equipment, household goods and more across the country or overseas without a hitch. Ask us anything.