One of the largest classified sites across the world is Craigslist. Founded in 1995 by Craig Newmark, Craigslist is headquartered in San Francisco, California. Craigslist has not had the best reputation at times due to the scams that seem to frequent this site. Not all posts are scams, don't think that, but you have to be careful when accepting offers or paying for items on the site.
How can I be safe purchasing on Craigslist?
Some tips have been compiled to help buyers remain safe when handling a Craigslist purchase. These tips cover meeting the buyer or seller, the examination of the language in the ad, and making payment. Being safe during a Craigslist interaction is vital.
The tips we provide for shopping and meeting someone from Craigslist are not meant to scare anyone. In any circumstance where you are purchasing something from someone online, you need to make sure you are careful. 
Make sure you meet the buyer or seller in person and with someone accompanying you

Most people will prefer to buy items in their area. Always make sure you are meeting in a well-lit area with another person present.

Look for good and clear pictures in the ad

The better the picture, the better the sale. If an ad has pictures that are hard to make out or do not include enough detail, it may not be worth wasting your time. There could be damages that are being hidden by the lack of pictures.

Steer clear of poor language in ads

The rule of language does not just apply to Craigslist ads, and it can apply to any ad or email you may receive. If the grammar or language is hard to understand, it is possible it could be a scam. Before going too far into any deal, make sure to obtain a contact number to ensure the person is real and to have them answer any questions you may have.

Know the recommended price of the item

In this instance, if you are purchasing an ATV from Craigslist, you will want to know what that ATV is worth. You can find out this information from various resources on the internet. You know that a deal that is too good to be true more than likely is.

Verify the paperwork

Anything that you are buying or selling should have all the pertinent paperwork that you need. These are essential in getting the right registrations and insurance for the vehicle in question. Lack of paperwork could mean big problems later on.

Use cash

You would think that this would go without saying, but many people attempt to get customers to wire them money for payment on sites like Craigslist. Once the money is wired, sometimes there is no way to be sure that the other person will uphold their end of the deal. For this reason, it is always a good idea to make sure that you have cash in hand when making a purchase and ask for a receipt.
What is an ATV?
An ATV is an all-terrain vehicle. It is considered a motorized off-highway vehicle that uses four lower pressured wheels and has a seat designed to be straddled by the driver and handlebars to steer. ATVs can be broken down into two separate groups—type 1 and type 2.
Type 1 ATVs are intended for one driver and no passengers. They come from the manufacturer like this. The manufacturers intend type 2 ATVs for a driver and a passenger.
ATVs are not a one size fits all sort of vehicle. There are various sizes available, and for safety reasons, they should be fitted to the person who is riding them.
What To Look For When Buying A Used ATV
If you are looking to buy an ATV off of Craigslist, the first thing you want to do is give it a proper inspection. You don't want to spend a chunk of money on an ATV to turn around and have to get it repaired right away.
So what should you look for when inspecting a used ATV?
Tires

Using a flashlight, look at every part of the tires on the ATV. Just like the tires of a car, ATV tires age, and wear. If there are cracks, then they are dangerous to ride on. If all four of the tires are showing this kind of wear, you can expect to replace them, which can be over $480 with mounting and labor.

Check bearings and ball joints

Worn down ball joints can cause severe injuries if they break. To check these, jack up one side of the ATV. Grab the tire in a 12 and 5 position and rock the tire in and out. If there is any play, there is a bad wheel bearing, ball joint, or both. These can cost around $140 each on each side to replace.

Shocks

Look for leaks around the shocks of the ATV. If any areas are moist or oily looking, you may have a shock that is going out. Shocks can cost around $150 each to be replaced. The stability of the ATV will be questionable with bad shocks.

Engine

Checking for oil leaks from the head gaskets and the valve cover can cost quite a bit of money. Make sure to check these parts of the ATV and make sure to wipe the area before determining that it is truly clear of leaks.

Air filter and fluids

A sign of proper maintenance is changed air filters and full fluids. These are also cheap to maintain. If they have not been maintained, there is no telling what could be wrong with the ATV.

Brakes and chain wear

Look and see if there is excessive wear on the brakes or the chain. If there is, then really think it through before purchasing. These can be expensive to fix and replace.
What are the ways to transport an ATV?
There are many different ways to transport an ATV after purchasing it. There are ways that some can move them on their own, or there are professional transport companies that can help. A lot depends on the circumstances involved in transport.
When you purchase an ATV, the first thing you want to do is get it home. That holds true with most purchases we make, especially the expensive ones. Not everyone has the means to get their ATV back home with them easily, especially if the purchase is made from a distance away. 
Self-Transporting an ATV
If you are lucky enough to have a trailer and a truck that can accommodate your new ATV purchase, that is probably the cheapest route you can go when you are trying to get an ATV to a specific location. When using your vehicle for transport, you cut out a lot of the extra fees since you are the one liable during transport.
You will have to make sure that you have the proper types of tie-downs and methods of securing the ATV to a trailer. Unfortunately, some people will not have the option to do this themselves unless they rent a truck or a trailer. For those, there are other options available for transporting an ATV.
Professional Transport Companies
When you aren't sure how else to get your new ATV to your home, calling in the professionals may be the safest way to get it where it needs to go. There are a few different ways that a professional company may prefer to move an ATV. Depending on the distance, the company may roll the ATV onto a trailer, use a pallet, or require a crate for moving.
Trailer Transport

Professional transport companies may use a flatbed trailer or an enclosed trailer to move your ATV. Open transport is a cheaper option for any transport. If you want to have a little more protection for the ATV, the enclosed options are more expensive but save the ATV from the elements.
Professional car transport companies also have all of the right tie-downs and know how to secure an ATV to a trailer correctly. More strain can be caused by an ATV when they are not tied down correctly.

Pallet Transport

Pallet transport is when an ATV is tied down and secured to a pallet before transport. The purpose of this is to be able to use jacks to lift the pallet onto the trailer and then secure the pallet to the trailer as well. These can be used for extra security, or they can be used because the ATV does not currently run, and there is no other way for the ATV to be loaded onto the trailer.

Crate Shipping

Crate shipping is best used when shipping long distances. The reason for this is because they can be stacked or shipped with multiple other crates. The crate shipping method is excellent for those looking to save money when shipping. 
Crates can be rented or bought for this purpose. Quality crates pass the ISPM-15 requirements and have built-in places for tie-downs to be secured. If you plan on shipping the ATV any other time, it might be worth just purchasing the crate. These can be disassembled and stored for later use. Many motorcycles are shipped using crates.
How to Find A Professional Transport Company?
When looking for a professional transport company, the first step is to get quotes and check into the companies. You need to make sure the companies have all their licensing and insurance coverages required by law.
There are requirements that a professional transport company should have to be considered professional. Some requirements are required by law to be held by any professional ATV transport company. There are also other ways to look into a shipping company to make sure they are legitimate.
US DOT and FMCSA
The United States Department of Transportation (US DOT) requires that transport companies have numbers assigned to them. The Federal Motor Carrier's Safety Administration (FMCSA), which is a division of the US DOT also has motor carrier numbers. These numbers make it possible to track the safety and the record of the shipping companies. These help keep the legitimacy of the company available to the public.
Insurance
Federal laws require that professional transport companies carry at least a minimum liability insurance that has been decided by them. In these cases, if a company is not carrying the minimum liability insurance for the cargo that they are transporting. You have the authority to ask these companies for their proof of insurance before you ever decide to choose them for the transport of your goods. 
Better Business Bureau
The Better Business Bureau (BBB) has a plethora of information on a lot of the transport companies that you may come across when trying to get a quote. A company does not have to be a member of the BBB to show up on their site. If there are complaints or any information turned into the BBB about the company, it could show up. Those who are accredited often have the seal of the BBB on their premises and website.
The Better Business Bureau has a grading system for the companies that they review. They also give explanations as to why the company got the grade. If you want to know about a professional transport company, checking with the Better Business Bureau can offer much insight.
Hand Selecting A Company
Once you have figured out which company you want to use to transport your ATV, you will want to set up a time for the pick-up and see what delivery is available. Check to see what kinds of requirements the company has for the shipping of an ATV so that it can be done before they pick it up. At A-1 Auto Transport, we offer to help you with all the paperwork and include all the instructions on what needs done to your new ATV before transport. When you need to get your Craigslist ATV to your home, call A-1 Auto Transport for a shipping quote today.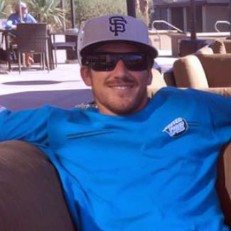 Joe Webster began his journey in the auto transport field by attending the University of Southern California (USC), where he graduated with a Bachelor of Business Marketing.

After college, he started his career in the auto transport industry from the bottom up and has done virtually every job there is to do at A-1 Auto Transport, including but not limited to: Truck Driver, Dispatch, Sales, PR, Bookkeeping, Transport Planner, Transport Manager, International Transport Manager, Brokering, Customer Service, and Marketing. Working with his mentor Tony Taylor, Joe Webster has learned the ins and outs of this industry which is largely misunderstood.

With over 30 years experience in the industry, we've been helping people ship their vehicles, motorcycles, RV's, heavy equipment, household goods and more across the country or overseas without a hitch. Ask us anything.