Depending on what kind of vehicle you own, shipping can cost hundreds, if not thousands, of dollars. Transporting a large, old automobile a long distance may, in some cases, hardly justify the fees. Often, owners are left wondering if selling their cars and purchasing replacements upon arrival to a new home might be a better option.
However, most of the time shipping a car is still cheaper. Though if you are planning to purchase a less expensive or used vehicle, or if you have been anticipating to get yourself a new set of wheels anyway, then selling your current automobile might be more cost-effective. 
To make a final decision it is worth looking into several considerable factors, some of which are listed below, that can determine the costs and convenience. 
Distance
Distance is a crucial element in determining the cost of auto shipping. The greater the distance, the higher the fee. On average, shipping an automobile costs $0.60 per mile for journeys over 1,000 miles. Shorter trips cost approximately $1 per mile for 500 miles or less. Surcharges include tolls, gas, overnight trip charges, and more. If you are shipping from or to an area that is challenging to reach, you can anticipate higher fees, too. So if you are planning to move cross-country and to an area far from the nearest interstate, then selling your car may be a reasonable option, considering all other factors. 
Car Size and Model
The size and model of a vehicle have a significant impact on the shipping bill. A compact sedan weighs approximately 3,000 pounds and thus would cost, on average, $0.60 per mile for trips over 1,000 miles. Meanwhile, a mid-sized SUV weighing 4,300 pounds would increase the cost per mile to $0.90 for distances over 1,000 miles and a minivan per-mile fee would be roughly $1. 
Shipping Methods

The price of the auto shipment depends greatly on a chosen shipping method.
Open Trailers have several advantages such as availability and affordability. Even if you move on a very short notice, you will be able to find a reliable, professional car transport company that can take on your automobile. Shipping on an open trailer is usually much cheaper than driving it, booking an enclosed trailer, or even selling your automobile. Bear in mind that exposure to outside elements during the journey leaves your vehicle vulnerable to damage and theft. Moreover, transporting an open trailer can cause a long timeframe between drop-off and retrieval. 
Enclosed Trailers are more expensive than open air carriers but they do offer protection from external damage and break-ins. If you are looking to ship a valuable car or need a slightly faster shipping method, enclosed trailer is a suitable option. 
Cargo Planes are also available for speedy and safe deliveries but the price-points rarely justify the method unless your vehicle is exceptionally rare and expensive. 
Amtrak's Auto Train is a fantastic option if you are moving along the East Coast. 
Routes and availability are somewhat limited but if you can arrange the move in advance, train transport can be an efficient and economical method for you. 
Driving Your Car can grant you total control over your trip. If you are moving a short distance, this is certainly the cheapest and most convenient option. However, out-of-state or cross-country journeys are time-consuming and can incur high expenses. If you are moving over 300 miles and are pressed on time, have plenty of stuff or additional cars to ship, and do not want a sharp increase of mileage, hiring professional shippers would be more cost- and time-effective. 
Time of Year
Generally, summer tends to spike the shipping fees because of increased demand and competition on available semis. On average, shipping a vehicle in summer can cost about $200-$300 more than in winter. Winter seasons, however, while cheaper, can also take longer to deliver your automobile due to increased risks of damage and holidays causing back up in the final weeks of December.
Luxury & Vintage Automobile
If you own a luxury or vintage vehicle, expect to spend more on shipping. This is because valuable and fragile automobiles require more protection. Owners may look for enclosed shipping, liftgate elevators, and door-to-door service to ensure a safe, convenient delivery of their rare cars. While the transport costs are, indeed, on the higher side, such valuable vehicles are harder to replace (or drive) so shipping it via a professional transporter may be the only viable option.
Extra Fees
It is important to keep in mind that accidents and unforeseen events do occur and may result in extra fees. It is advisable to account for them and allocate special funds. Possible surcharges include fuel, added space for oversized cars, insurance surcharge for collectible vehicles, and express shipments that can cost anywhere between $200 to $500 extra. 
Now that we reviewed the key factors in determining the fees and convenience of transporting your automobile over selling it, let's take a look at further pros and cons to each choice. 
Do I Drive My Car Often? 
If an automobile in question is your sole and/or primary car then answer "yes" to this question and move on to the next one. Many American families own at least one vehicle that they do not use frequently. Some may be holding on to an old truck that may be useful for doing housework in a new place, or an old automobile that you are saving for your child to drive in the future. In the case of the former, an old truck can be used for hauling lumber, gravel, wood, or other materials without the fear of breakage or damage. It brings benefits for several years. On the other hand, if you are keeping your rarely used or barely functioning truck merely for nostalgic reasons then moving may provide a perfect opportunity to initiate a sale and acquire extra cash for the move.
Do I Have Any Plans For My Car? 
Many families who own vehicles they do not use may have big plans for them such as, as mentioned above, saving it for a child or fixing it up in the near future. These are good reasons to move your car to the new place. Getting around the fixing process may take a while – due to time or monetary limitations – but it is a great hobby that can provide good memories, an outlet for creativity, and an upgraded, cherished final product. Families saving their car to serve as their child's first vehicle can save plenty of anxiety and cash by avoiding purchasing a new car and costlier registration and insurance. As for the owners with no big and specific plans for their idle automobiles, again, this might be the perfect opportunity to sell. 
How Much Work Does My Car Require? 
If your vehicle needs some fixing, you need to assess how much work it requires. For accuracy, it is best to have a professional mechanic look at your automobile and help you make a list of every issue. If you are considering fixing the car, calculate the potential costs, especially when it comes to the most urgent, necessary repairs. Having an honest, detailed list and approximate fees in order and in front of you can help you decide whether mending a car is worth the time and money.
Ways of Getting to Your New Home
If you decided to move your car instead of selling it, you need to figure out how you will get your car to your destination and arrange the move. You can drive your vehicle the entire way, which can be a nice and pleasurable trip if you are traveling a short distance. For long trips, the drive may be exhausting and expensive if you count all costs of fuel, tolls, accommodation, meals, and so on. Moreover, you would need to arrange a separate move for all of your belongings and if you own more than one car, make arrangements for those as well. Additionally, the longer the distance the greater the potential toll on your vehicle. 
Another option is to hire a professional shipping carrier which can cost anywhere between $600 and $1,200 depending on the type of service. However, the costs can be modified depending on the model and size of your car, shipping method, seasons, etc. 
When Should I Ship My Car?
In general, purchasing a new vehicle is almost always more expensive than shipping an old one, though there are exceptions. For short-distance moves, driving a car can be adventuresome and pleasant, especially if your vehicle is relatively new. If you are moving a long distance (300 miles or more) or own an older vehicle, then shipping is probably your best choice. 
Advertising a sale and finding the right buyer can take time unless you already know an interested party or can find someone to sell your car on your behalf. Therefore, it is easier to book an open-air freight truck delivery if you are pressed on time. Besides, the sale of your car should bring a satisfactory amount that could be used to purchase your next automobile. So if you are not getting a good price consider opting for shipment. 
When Should I Sell My Car?
Acquiring a new car would be more cost-effective than spending thousands on transporting an old beater that only has a few months of run left in it. Upon an honest assessment of your vehicle, determine whether it is in good enough shape to justify the price of shipping. If your car is on its last leg, save the money you would spend on transport and put it toward a fresh set of wheels. Additionally, adjusting to a new place may take time. Depending on the location of your new home, it might be best to use public transport, bike, or walk in the first few weeks. 
When making a choice between selling and shipping your vehicle, many factors are at play. In general, shipping a car tends to be cheaper than selling it and purchasing a new one. That is unless you own an old vehicle that is near the end of its life; in this case, it is probably more cost-effective to skip the transportation process and, instead, sell it. 
Choosing to hire professional shippers can stem from different reasons such as the need to keep mileage down (especially for luxury or vintage cars) and the need to transport vehicles that do not work, hold sentimental value or are intended for future use. Though shipping an automobile is not cheap, generally, the older your automobile the less cash you will receive upon sale.  And of course, a car's monetary value is often not the sole factor. Maybe you still have several years on your lease or want to pay off your car loan. Remember that buying a brand new vehicle requires time: from sourcing a new car and filling out paperwork to acquiring insurance and registration.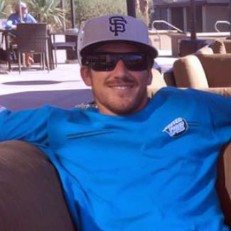 Joe Webster began his journey in the auto transport field by attending the University of Southern California (USC), where he graduated with a Bachelor of Business Marketing.

After college, he started his career in the auto transport industry from the bottom up and has done virtually every job there is to do at A-1 Auto Transport, including but not limited to: Truck Driver, Dispatch, Sales, PR, Bookkeeping, Transport Planner, Transport Manager, International Transport Manager, Brokering, Customer Service, and Marketing. Working with his mentor Tony Taylor, Joe Webster has learned the ins and outs of this industry which is largely misunderstood.

With over 30 years experience in the industry, we've been helping people ship their vehicles, motorcycles, RV's, heavy equipment, household goods and more across the country or overseas without a hitch. Ask us anything.
Email me - info@a1autotransport.com