What's in this article?
Professional Moving Services: North Dakota Long Distance Movers
A-1 Auto Transport provides professional services for long distance moves in and out of Alabama. From local to international moves, we have you covered with reliable and experienced international, interstate and local movers who are familiar with the area. Our team is well-equipped to handle any size move, ensuring your belongings arrive safely at their destination.
Best North Dakota Long Distance & Interstate Moving Companies
Moving is tough. You have to pack everything up, taking special care that nothing gets broken (although, something always does!) into boxes you found behind the local grocery store. You have to try and fit all of your furniture through doorways, halls, and stairwells without damaging any walls or floors. It all has to be loaded into a truck or van that seems to be too small no matter how big it is.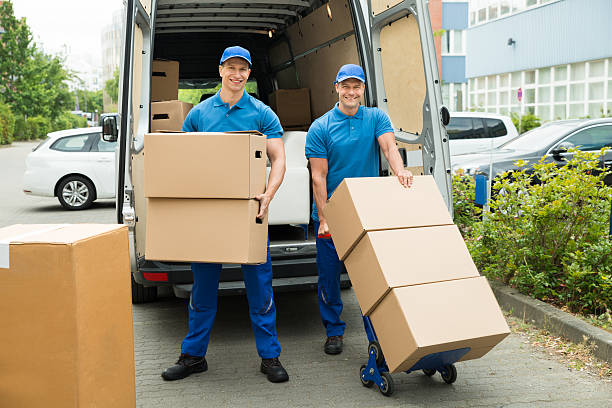 You will drop something, and more than likely, the thing you drop will be a box with the word "Fragile" hastily scrawled across it with a magic marker. We have all gone through it, and it is never a fun time. You can avoid a lot of this stress by working with a professional North Dakota moving company. They can help deal with the hard work so you don't have to.
You Need Local Movers in North Dakota? Contact A-1 Auto Transport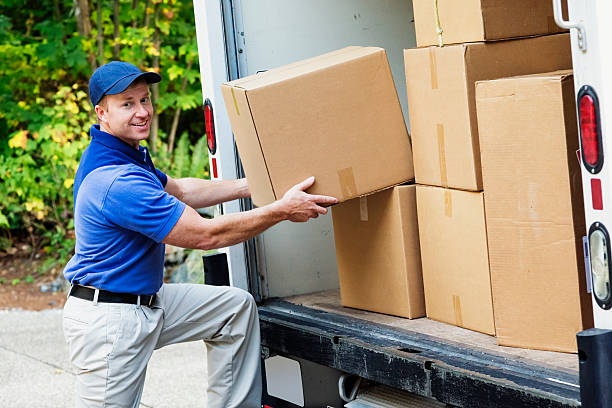 Are you looking for best local moving companies in North Dakota? A-1 Auto Transport is the premier choice for all your moving needs! In North Dakota today, our experienced and knowledgeable staff will provide you with top quality service when it comes to transporting your belongings. Whether you're moving across town or across the state, we can help make it a stress-free experience. With our free quote, packing services and expansive network of North Dakota movers, we have the resources to make your move a success.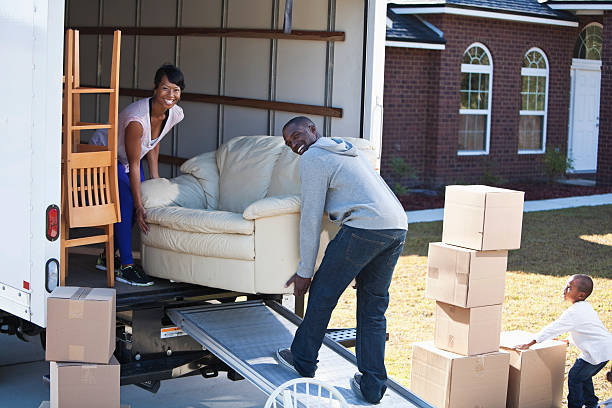 For more information about our North Dakota moving services, contact us today! We'll help take the hassle out of your next move so that you can focus on other important things. And don't forget to check out North Dakota Today for tips on making a successful move! With A-1 Auto Transport, we're dedicated to making your moving experience stress-free and efficient. We look forward to hearing from you soon. Get in touch today and let us help make your next move a success!
Cost & Time Examples For Interstate Moves
| To/From | Distance | 2BR | 4BR | Days |
| --- | --- | --- | --- | --- |
| Fargo to Denver | 647 miles | $2,682- $3,364 | $5,266- $7,631 | 3-5 |
| Chicago to Bismarck | 744 miles | $2,803- $3,520 | $5,522- $8,011 | 3-5 |
| Fargo to Memphis | 895 miles | $3,023- $3,808 | $5,996- $8,722 | 3-5 |
| Seattle to Bismarck | 1011 miles | $3,220- $4,064 | $6,412- $9,340 | 4-6 |
| Dallas to Minot | 1103 miles | $3,314- $4,187 | $6,610- $9,633 | 4-6 |
| Las Vegas to Fargo | 1207 miles | $3,440- $4,351 | $6,882- $10,042 | 4-6 |
| Minot to LA | 1332 miles | $3,560- $4,506 | $7,139- $10,427 | 4-6 |
| Minot to Philadelphia | 1410 miles | $3,656- $4,632 | $7,342- $10,730 | 4-6 |
| Boston to Bismarck | 1502 miles | $3,664- $4,643 | $7,362- $10,760 | 5-7 |
| Fargo to Miami | 1719 miles | $3,994- $5,072 | $8,067- $11,814 | 5-7 |
*Prices and times are estimated. They can vary depending on the season and the contents of the home. Prices do not include packing.
Estimated Weight (based on home size):
1BR=2600 lbs - 3900 lbs
2BR=3900 lbs - 5200 lbs
3BR=6500 lbs - 9100 lbs
4BR=9100 lbs - 14300 lbs
5BR=11700 lbs - 19500 lbs
Out of State Movers Near Me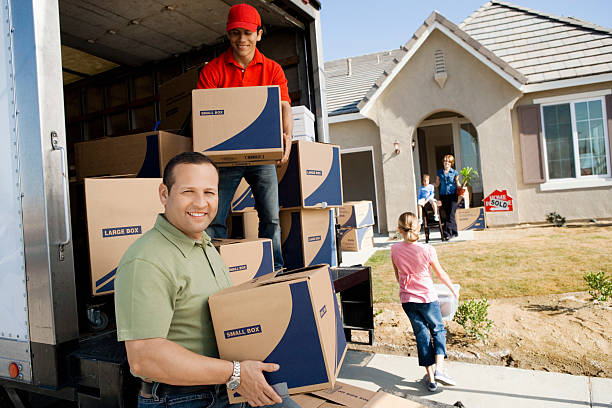 Cheap Movers Near Me
Looking for cheap long distance movers near you in North Dakota? We have worked with hundreds of people who decide to move cross country to seek new adventures and next life chapters. While moving forward can be incredibly exciting, there remains the issue of getting all of your belongings to your new address. Once you realize the task in front of you, the reality of moving sets in and the excitement might get a little dull. At A1 Auto Transport, we don't want that spirit to fade, so we are here to take care of your move from start to finish.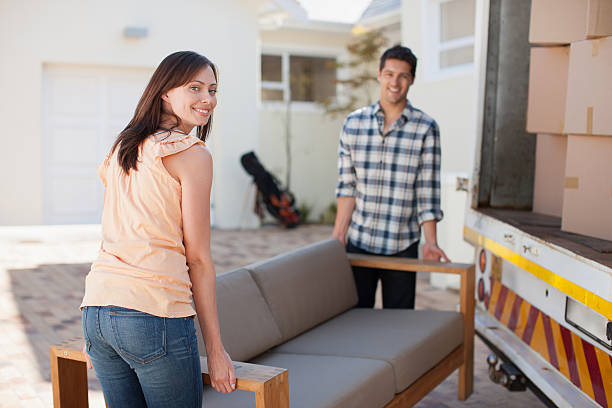 You can trust our network of transport specialists to safely move your household while you move at your own speed to get to your new location. We will just want to know how many rooms of items you will be transporting and where we need to take your belongings. From there we will get you a quote and connect you with a local team of transporters.
At that point, you'll be free to plan your move, knowing that you have someone taking care of the heavier lifting. Head to A1 Auto Transport to compare long distance movers with trucks in your area right now.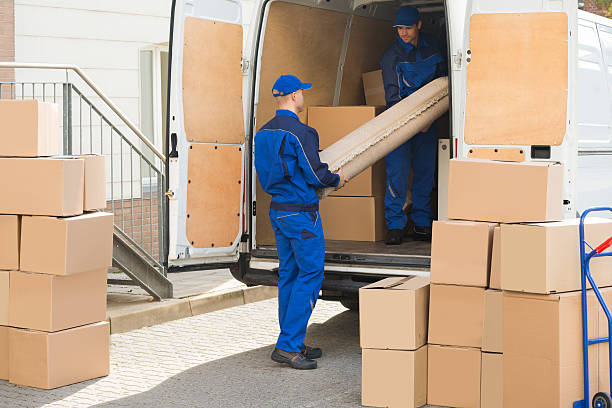 Choosing Your North Dakota Long Distance Movers
You need to do your research when you pick a moving company. Hiring a fly by night operation could end up leaving you with a bunch of marked up walls and broken dishes, or worse, everything you own vanishing, never to be heard from again.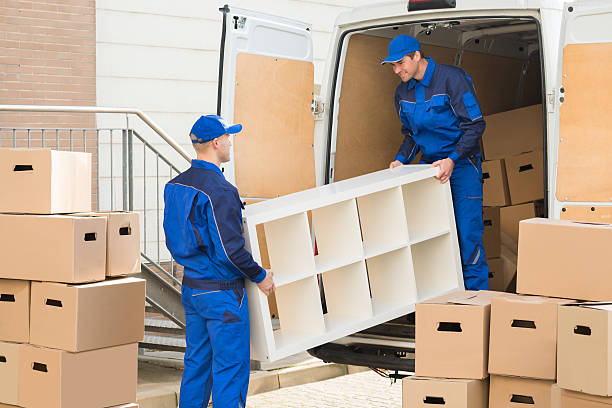 The company's reputation: You don't want to hire some fly by night North Dakota moving companies that isn't going to take care of your things, or worse, disappear into the night with them, never to be heard from again. Check online at sites like Yelp and see what kind of reputation they have. Pay special attention to how problems were resolved.
Years in business: How long has this company been in the moving business? Don't hire a couple of guys who bought a used van and call themselves a moving company. Make sure you are working with experienced professionals.
DOT Registration: Interstate movers must be registered with the Federal government and have a U.S. DOT number. Make sure your company can legally operate across state lines if that is where you need to move.
Insurance and liability: The law only requires the company to insure your belongings for $0.60 per pound. Some companies will offer more coverage up to the replacement cost of the items. Find out what your company offers.
Additional services: You can get a whole host of optional services to help you with your move, including packing and unpacking, or automobile transport. Check what services the company offers, and how much extra they cost.
Ease of contact: Ensure that you will be able to reach the company in the event of an emergency. Going with a company that has a local office can help.
Our Moving Services
Commercial and office relocations
Residential apartment and house moving
Military relocations
Door to door moving
Full service packing and unpacking, including packing materials
State to state, coast to coast, local and long distance moving
Heavy and custom furniture removal including piano moving, pool table moving, etc.
Student relocations
Satellite tracking
A-1 Auto Transport can help you move your household goods nationwide. Call 888-241-3110 to get a free, no obligation to buy price quote on interstate moving services.
How Much Will It Cost To Hire My North Dakota Long Distance Movers?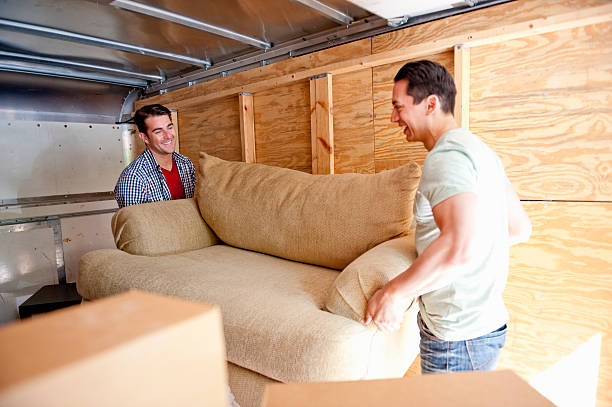 Many factors can contribute to the cost of hiring a moving company. For example, the amount of stuff you need to move, the distance you are traveling, and the extra services you have requested all factor into the total. Call a few companies for quotes. Most will give a free estimate.
Before Signing Away
Any additional services you have requested should be listed on the contract clearly with the associated costs.
Make sure that all information on the contract is correct including the addresses you are moving from and moving to.
The mover's policy on damages should be listed on your agreement.
Helpful Moving Tips
It is better to leave all boxes in the rooms they were packed in, rather than stacking them all together.
You should consider transporting any jewelry or valuables with you.
Request a copy of the inventory sheet for your records. Note any claims of pre-existing damage.
Your homeowner's insurance policy may cover any accidental damages during a move. You should contact your insurance agent to find out.
International Moving Services in North Dakota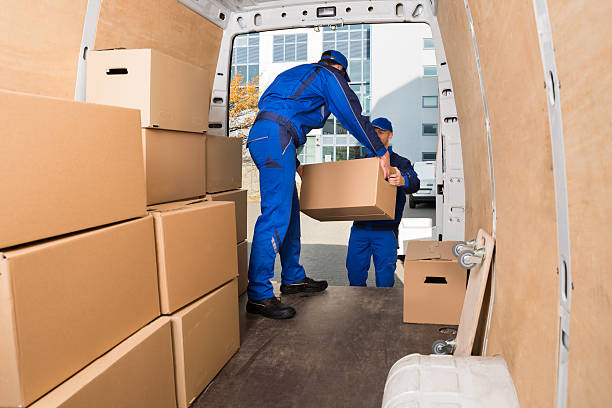 The moving process doesn't require you to lift anything. You can simply get professionals to do it. After you've picked out the essentials that you don't want to leave inside a truck, our team can pack the rest.
You can reduce transportation fees considerably by getting rid or leaving behind any items you no longer need. The more space things take, the larger our truck will have to be and the more it will cost you.
At your new home, our staff won't leave everything in the driveway. For no extra charge, they take out and place your furniture wherever you want it. However, this is a onetime deal. You should check your new home in detail and think of where you want everything to be placed before we arrive.
Guide on How to Prepare Your Home For Moving Services in North Dakota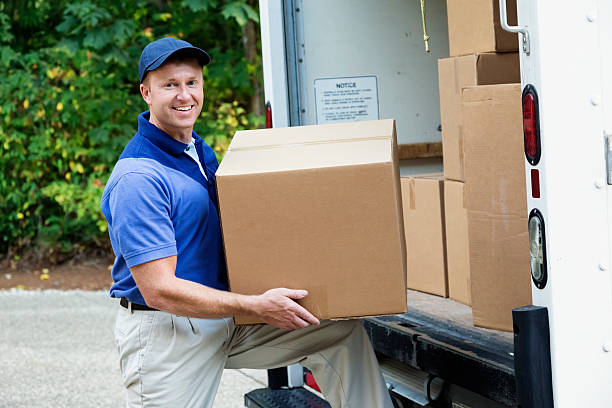 Create an Inventory
Create an inventory of your belongings and keep track of what you're packing and moving.
Sort Your Belongings
Sort your items into categories like furniture, appliances, décor, etc. to make it easier for you when the movers arrive. This will allow them to move things quickly and efficiently.
Declutter Your Home
Go through each room in your home and declutter items you don't need or want to bring with you. This will help reduce your moving costs and make the process easier for the movers.
Arrange for Packing Supplies
Gather all of the packing supplies and boxes you'll need for the move. This includes bubble wrap, tape, packing paper, markers, and more.
Prepare Your Furniture
Disassemble furniture and appliances that can be taken apart to make them easier to transport. This will help the North Dakota movers when they load your items onto the truck.
Organize Your Important Documents
Collect all of your important documents such as birth certificates, social security cards, driver's licenses, and more. These should be kept in a safe and secure place when you are moving so they don't get lost or damaged.
Arrange for Professional Movers
When you are ready to move even if you're moving from North Dakota State University, arrange for professional movers to help you with the process. A-1 Auto Transport is a reliable and trusted moving company that can provide you with quality services for your long distance move.
North Dakota Cross Country Movers for Hire
Kedney Moving Center
4700 Demers Ave.
Grand Forks, ND 58201
(701) 203-4977
Fettes Transportation Systems
B 1830 4th Ave. NW
West Fargo, ND 58078
(701) 277-3631
Apartment Pro's
Fargo, ND
(701) 235-0777
North Dakota Storage Facility Directory
RH Rebel Storage
1618 US-281
Jamestown, ND 58401
(701) 347-2542
Five Star Storage
3255 43rd. St. S
Fargo, ND 58104
(701) 369-3390
Frequently Asked Questions
How much do North Dakota movers cost?

It can be tough to calculate the cost of shipping home products in any state because prices change over time and by area. Contrarily, clients would pay a flat rate or be charged per mile if we used normal fees.

The amount you pay for the distance the vehicle drives will depend on the per-mile factor, which might change depending on the price of gasoline. Some businesses do charge an hourly rate for lesser distances.

Even though the national average could range from $800 to $2500, it isn't easy to pin down a precise figure due to how frequently it can alter depending on a variety of factors.

According to most estimates, it would cost about $1250 to mail a typical package in North Dakota if it's a short-distance move. The average for a longer move is about $3,000.

If we take a move from Boston to Bismarck, it'll cost around $4,500 for a 2-bedroom house, though the number can easily rise to $10,500 for a 4-bedroom house, which weighs between 9,000 and 14,000 pounds on average.
How are North Dakota shipping costs calculated?

All shipping firms must consider the same elements when determining cargo price ranges. The first and most crucial issue is the distance between your pick-up and drop-off sites. Whether your business charges by the mile, the hour, or a set rate, the further you travel, the more money you'll spend.

How much fuel the truck will need while moving is another crucial factor to take into account, especially in light of the influence of external factors like weather and traffic. Furthermore, generalizing about household goods is difficult. Weight is therefore very important.

A two- or a three-bedroom house, which weighs about 7,500 pounds, will have a varied impact on the weight-related cost of moving. This figure could change based on what you own, so remember to go through everything and remove what you don't need.
Why should I work with local North Dakota moving companies?

When selecting a moving company for your possessions, your first goal might be to pick a big business that handles international shipments. But keep in mind that bigger isn't necessarily better, especially when it comes to items for the home.

Think about the situation where you need to move your belongings within North Dakota. The best course of action would be to choose a local moving company. Look for a company that was established in the state where your items are coming from or has prior experience delivering to them, even if it is further away.

This is because a local business is more familiar with local laws, whether they deal with weight classification or the acquisition of permits.

The employees will be well-informed about all issues, so settling in will be easier.
I need help with an office move. Should I hire North Dakota commercial moving companies, or will any moving company work?

A commercial moving company from North Dakota is your best bet if you need assistance from a reputable shipping business for an office move. This is the case due to the fact that, as was already discussed, it is advisable to work with a company that is accustomed to the area you will be moving to.

When moving an office, there will be a lot of things that need to be moved. Because the person in charge also has to answer to their employers, everything must be meticulously packed and loaded. If you make the right decision, the process won't concern you, and you'll be able to relax.

It is preferable if the other party is familiar with the location when making plans with the movers because they can compensate for what you lack. This extra help becomes very important if you're the one coordinating the move since it can be a very stressful process.
How long does it take North Dakota long-distance movers to move my stuff?

It is impossible to give a precise response because there are so many variables that influence long-distance travel. Even if the pick-up and drop-off locations are both in North Dakota, the first element—the distance between them—will add time to the trip.

Things like the weather can create major delays; it has a bigger impact than you might think. Consider regional holidays as well. Even when the organization considers these, planning a route around them still takes time.

One consideration for customers is to prepare in advance. Rather than getting concerned at the time, you should look into companies early and prepare at least three weeks before the move so you can check what's missing and have enough time to obtain it.
What are the dangers of hiring cheap North Dakota movers?

It is never a good idea to hire cheap movers since they may wind up costing you more than you anticipated. It's critical to confirm the legitimacy of the organization since, if you're reckless, you can lose everything you own without having a legal foundation to fight for it.

Before comparing pricing, confirm if a company is legitimate. Although each respected firm has benefits, stay away from hiring inexpensive movers because you'll find that their costs are frequently the same.

This is due to the fact that assuming equal resources, the factors taken into account in determining the delivery's overall cost are always the same. As a result, if a moving firm is affordable, the cost is sacrificed.

This could come in the form of safety precautions, insurance, or improper packing, so it's best to research well when selecting a company.
What are flat-rate moving companies?

Flat rates are third on the list of the most often used payment structures by transportation companies, after the per-mile and hourly payment models. When utilizing this strategy to choose a corporation, you must proceed with caution.

When a company gives you a price, they consider a few things, including all related expenses. This includes all expenses related to the logistics process that chooses the driver's route, including labor costs, petrol prices, vehicle usage fees, other expenses, and other charges.

In the case of shorter lengths, it is a sensible choice. However, for longer ones, it might be disastrous since the company would have to make provisions for any unforeseen circumstances. This suggests that your overall costs would be more than they would have been if you had chosen alternative models.

A flat rate, though, also offers a solid price that won't change no matter what, so it's easier to budget during a move that takes up a lot of money no matter what you do.
Are same-day moves possible?

The only deciding factors are the locations of your pick-up and drop-off. Shipping firms provide rapid shipping, which is more expensive. You can even halve the wait time, depending on how quickly you need your items delivered.

The shipping industry altered its entire organizational structure for faster shipments in order to promote earlier delivery. A delivery that normally takes a week to complete can now be completed in just two to three days. However, a trip's length decides whether it can be completed in a single day.

There won't be any lengthy obstacles in the way of your shipment as it moves through North Dakota. As a result, border checks are not required. Even though the normal quote would take two days, a same-day move is feasible if the distance is great enough.

For interstate travel, a move from Miami to Fardo takes too long, so it won't be possible, but one from Denver to Fargo is feasible since the journey usually takes between 3 and 5 days.
Should I choose North Dakota full-service movers or rent a truck and move it myself?

In actuality, a layperson cannot relocate a home without assistance. Thus the solution is really simple. Even if you rent a trailer and employ a driver, you'll still need more workers to load everything onto the carrier. Problematic here is that not even the packing process itself is mentioned.

Full-service movers are a better choice than handling everything yourself from beginning to end because it may take some time to pack possessions while assuring no damage during long-distance travel.

Never be reluctant to research companies before choosing one. Never pick a business based just on price; consider the advantages and disadvantages as well as whether the business has any prior experience carrying goods to the state.
What kind of liability coverage will be provided?

You won't have to be concerned about your things being harmed during delivery as long as you exercise caution when selecting a shipping business. This is why you should always confirm the insurance status of any licensed professional transport company.

This implies that the carrier will be liable for any damage sustained while the items are on the truck as long as you arrange them in accordance with the directions. Both the client and the carrier value the pre-travel examination.

Two traditional insurance alternatives are available in North Dakota: released value protection and expanded values. Pay a small fee per pound based on the weight of your belongings first.

The second option is preferable because it offers more value and ensures that any harm is properly paid back.