What's in this article?
Professional Moving Services: Nebraska Long Distance Movers
A-1 Auto Transport Moving Company is dedicated to helping you get your move off to the best start possible. We offer comprehensive moving services that make getting from Point A to Point B a breeze. From local moves in town to long-distance moves across country, we can handle all of your needs when it comes to relocating. Our team of experienced, professional movers are dedicated to providing outstanding service and customer satisfaction. We will work with you to ensure your move is as smooth and stress-free as possible.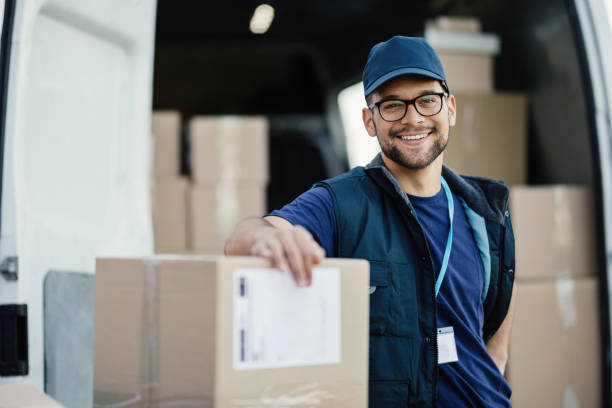 We provide a full range of moving services, including packing and unpacking, loading and unloading, temporary storage solutions, furniture disassembly/reassembly, debris removal, and much more. We are proud to be able to provide all of the necessary supplies and equipment needed for your move, from boxes and packing tape to dollies and moving blankets. Our team takes great care in ensuring that your belongings are well taken care of during the entire moving process.
At A-1 Auto Transport Moving Company, we are committed to providing our customers with top-notch customer service. Our knowledgeable and friendly staff is ready to answer any questions you may have about moving and provide helpful advice throughout the process. We also offer a variety of pricing options so that you can choose the best option for your needs and budget.
Best Nebraska Long Distance & Interstate Moving Companies
It is moving day. You still have a ton to do. Your friend with the pickup truck is late, and the some of the other people who agreed to help you suddenly had "something come up." You can't figure out how to get your dresser down the stairs, and you already tore up the walls in the hallway with one of your end tables. Sound familiar?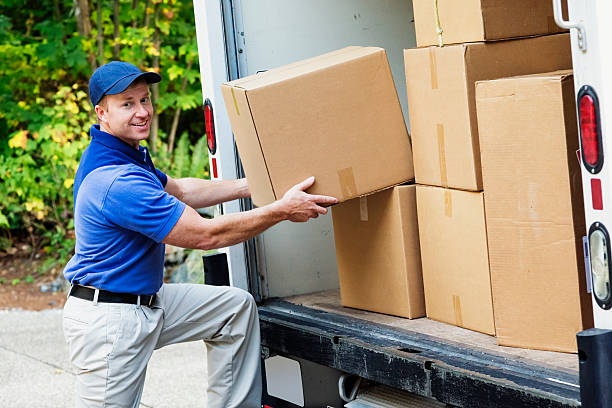 For many of us, this is what moving can be like, but it doesn't have to be. You could consider hiring a longstanding Nebraska moving company to help make this experience much less stressful.
Cost & Time Examples For Interstate Moves
| To/From | Distance | 2BR | 4BR | Days |
| --- | --- | --- | --- | --- |
| Chicago to Omaha | 446 miles | $2,411- $3,010 | $4,688- $6,768 | 2-4 |
| Omaha to Denver | 488 miles | $2,464- $3,078 | $4,798- $6,928 | 2-4 |
| Lincoln to Memphis | 546 miles | $2,534- $3,172 | $4,949- $7,156 | 2-4 |
| Lincoln to Dallas | 565 miles | $2,588- $3,240 | $5,060- $7,318 | 2-4 |
| Columbus to Omaha | 704 miles | $2,785- $3,496 | $5,480- $7,945 | 3-5 |
| Asheville to Lincoln | 854 miles | $2,978- $3,748 | $5,890- $8,556 | 3-5 |
| Omaha to New York | 1155 miles | $3,452- $4,370 | $6,930- $10,135 | 4-6 |
| Lincoln to San Diego | 1265 miles | $3,470- $4,390 | $6,950- $10,149 | 4-6 |
| Miami to Omaha | 1405 miles | $3,654- $4,630 | $7,338- $10,722 | 4-6 |
| Pennsylvania to Nebraska | 1444 miles | $3,676- $4,658 | $7,389- $10,802 | 4-6 |
*Prices and times are estimated. They can vary depending on the season and the contents of the home. Prices do not include packing.
Estimated Weight (based on home size):
1BR=2600 lbs - 3900 lbs
2BR=3900 lbs - 5200 lbs
3BR=6500 lbs - 9100 lbs
4BR=9100 lbs - 14300 lbs
5BR=11700 lbs - 19500 lbs
Out of State Movers Near Me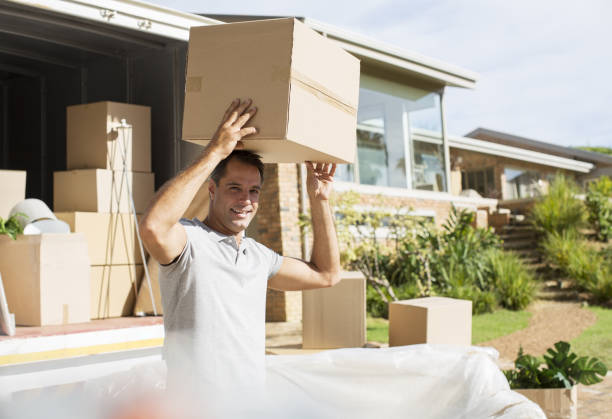 Cheap Movers Near Me
Looking for cheap long distance movers near you in Nebraska? You've finally decided to go for it, you're chasing your dream all the way to New York City, and you can't wait to start your new adventure. Maybe your adventure is in Hawaii, the Arizona desert or the Pacific Northwest. No matter where you are headed, we are confident that A1 Auto Transport can get your belongings to your next address.
Our skilled teams and professional drivers work hard to serve your unique needs. We can move a small studio to the next state over, or a 5 bedroom home to a whole new country. Just let us know where and we will do the rest.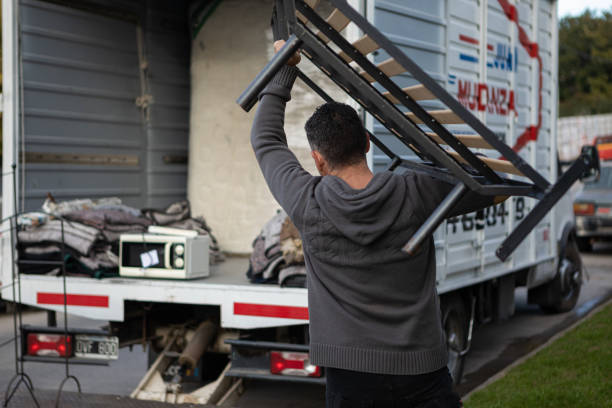 Our process is simple and straightforward. Tell us where you're located, how much we are moving, and where you need to go. We will find the right transport service for you with qualified teams situated right in your area. All of our teams are covered and insured, so you have the complete confidence that your belongings are safe and secure from throughout your move. Head to A1 Auto Transport to compare long distance movers with trucks in your area right now.
Advantages of Choosing A-1 Auto Transport for Your Nebraska Moving Services
Are you looking for reliable movers with excellent customer service in Nebraska? Look no further than A-1 Auto Transport!
Our experienced team of Omaha movers will handle all aspects of your move from your third floor apartment, from packing to loading and unloading - our movers will take care of everything for you!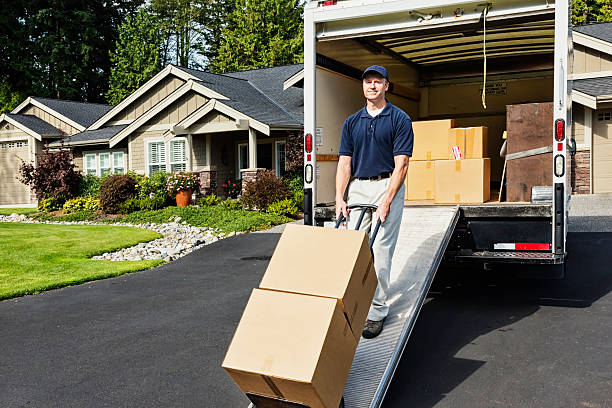 Here are five advantages of choosing A-1 Auto Transport for your Nebraska moving services:
Professional Movers
Our Omaha movers are highly experienced and trained professionals who understand the stress that comes with a move. We will make sure to handle all your belongings with care, from packing them up in sturdy boxes to loading them safely into the moving truck.
Affordable Pricing
Our rates are competitively priced, so you won't have to worry about breaking your budget during the move. We offer a range of flexible payment options and free quote, so you can choose what works best for your budget.
Quality Customer Service
At A-1 Auto Transport, we go the extra mile to ensure that our customers are 100% satisfied with the service they receive. Our team of professional movers will take the time to answer any questions you may have about moving and provide helpful advice throughout the process.
Secure Storage Solutions
If you're in between homes or need some extra space to store your belongings, A-1 Auto Transport can provide secure storage solutions. We have a wide range of storage units in different sizes and we guarantee that all your items will remain safe and protected while they are with us.
Local Moving Companies
We also have a local moving company based in Omaha, Nebraska, we understand the needs of our customers and can provide tailored services that meet your specific requirements. We are familiar with the roads and traffic conditions in Nebraska, so you know your belongings will arrive at their destination on time and in one piece!
A-1 Auto Transport is the perfect choice for all of your moving needs in Nebraska.
Choosing Your Nebraska Long Distance Movers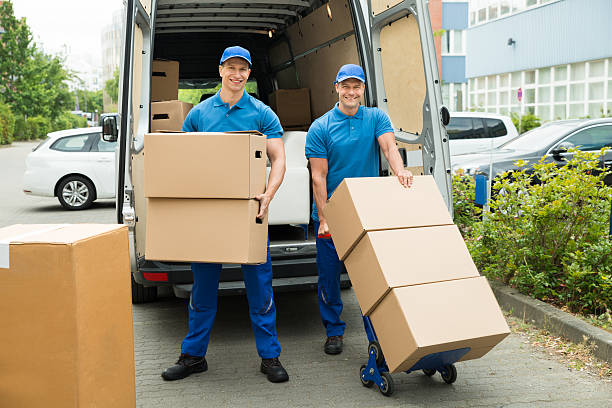 Before choosing a company to help you with your move in the moving industry, make sure you have researched them. There tips can help you decide if this is the company you should be trusting with your belongings.
Are they registered with the Department of Transportation: Interstate movers must be registered with the Federal government and have a U.S. DOT number.
What kind of protection does the company provide: The law requires moving companies to insure only $0.60 per pound. Some will offer more comprehensive coverage like full replacement value or depreciated value.
How long has this company been in business: Choosing a company with many years of experience gives you the assurance that they are reputable and trustworthy.
Look for reviews online: The internet is a great resource to check the reputation of the moving company you have chosen. Have other customers had a pleasant experience dealing with this company?
What other services are offered: Some companies may offer packing and shipping services, vehicle transportation services also known as car shipping, or other services to help you with your move. You should see what each company offers, and how much extra it will cost.
Communication: You will want to make sure that you can easily reach the moving company in the event of an emergency. Going with a moving team that is local to you may help.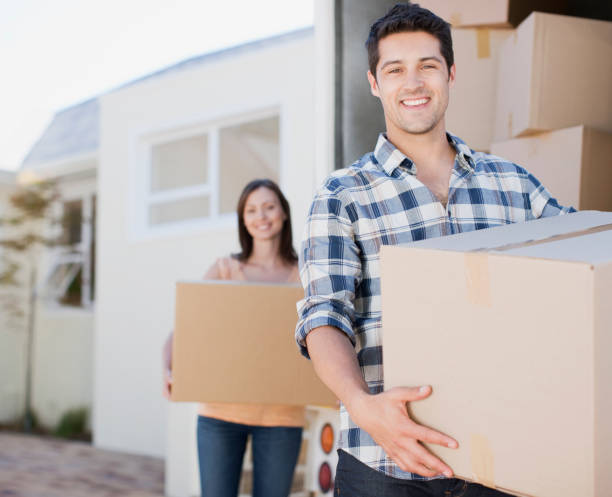 A-1 Auto Transport can help you move your household goods nationwide. Call 888-241-3110 to get a free, no obligation to buy price quote on interstate moving services.
Our Moving Services
Full service packing and unpacking, including packing materials
Door to door moving
Commercial and office relocations
Residential apartment and house moving
Military relocations
Student relocations
State to state, coast to coast, local and long distance moving
Heavy and specialized furniture moving. Piano moving, pool table moving, etc.
How Much Will It Cost To Hire My Nebraska Long Distance Movers?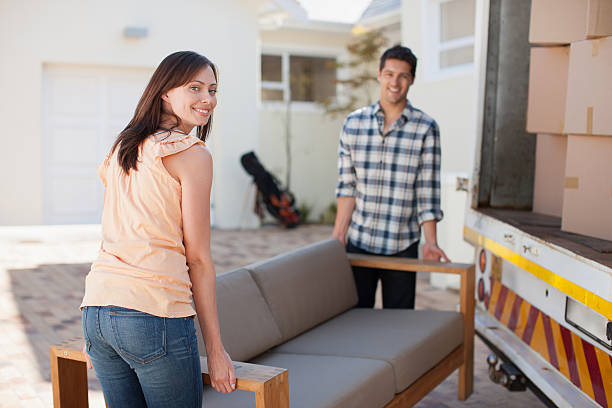 Many things can affect the price of hiring a moving company to help you. The distance you need to move, combined with the weight and amount of your furniture and possessions will be the main factor in your cost, but they aren't the only things.
Any additional services you have requested, like packing and unpacking will cost you more, as well as things like moving during a busy season for the company, or dealing with special items like pianos and pool tables. Call the company ahead of time for a free estimate and make sure you tell them about any special needs you have.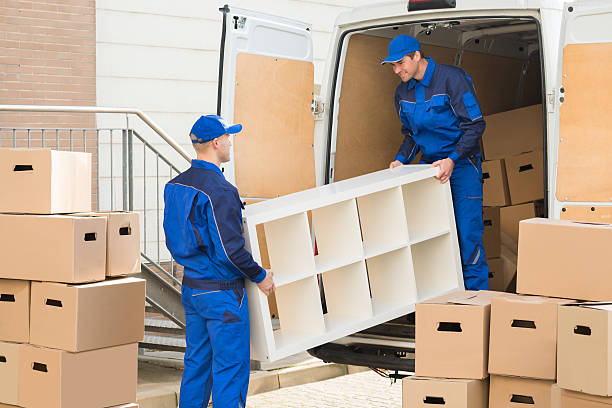 Signing a Contract with a Nebraska Moving Company
Make sure all addresses and phone numbers are correct. No one wants their belongings to end up in the wrong place due to a typo.
All additional services that have been requested should be clearly listed on the agreement, as well as any associated costs for those services.
Check to see if your company covers over the minimum $0.60 per pound in the event of damage. Make sure all liability information is clearly spelled out.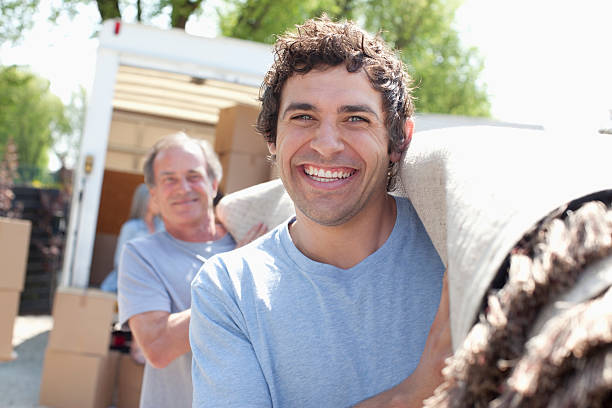 Your Responsibilities during the Moving Process
Consider transporting valuables yourself.
The company will have an inventory sheet. Request a copy for your records.
Check to see if your homeowner's policy covers items damaged in a move.
International Moving Services in Nebraska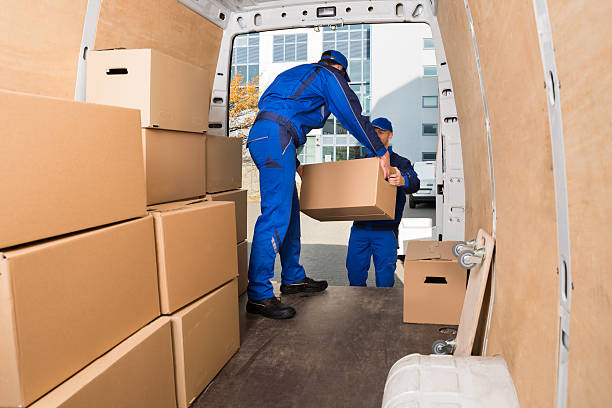 The more things you own, the more you'll struggle to move them, especially if you're going to another country. Removing some of the clutter will not only make your job easier, but it will reduce the moving company's fee as well.
You property will need to be packed and ready upon our arrival. We can help with this process if you request it, but it might cost you more. On the other hand, since we'll handle it professionally, there'll be a far smaller chance of an accident while on the road.
Any fragile object should be labeled appropriately. Our staff will help with placing your furniture at your new home. However, you should know where you want everything placed before we arrive, since it's a onetime offer.
Tips to Prepare Your Household Belongings for Moving Services
It can be a stressful experience to move into a new home. To help you prepare for the big day, here are seven tips for getting your household belongings ready for the moving services:
Start packing early
Packing is one of the most important steps in moving. When it comes to moving day, it pays to be prepared. Start packing your items at least two weeks before the moving date to ensure you have enough time to pack everything. Additionally, make sure that you label each box with its contents and destination room so it's easy to unpack once you arrive at your new home.
Create an inventory list
Creating an inventory list of all your items is a great way to stay organized during the moving process. Not only will this help you when unpacking, but it also can come in handy if something gets lost or damaged.
Create an itemized list of each box's contents and take pictures of each item as you pack them up. That way, if anything goes missing, you'll have evidence that they were packed and ready to go.
Donate or sell unwanted items
Moving is the perfect time to get rid of any items you no longer need. If you find yourself with a lot of excess clutter, take this opportunity to donate it to charity or sell it online. This can not only save you time and money on moving day, but it can also help you declutter your home before the big move.
Protect fragile items
Fragile items such as glassware or electronics need extra protection during a move. Be sure to use plenty of packing materials such as bubble wrap, foam peanuts, or even old towels and blankets to keep these items safe. Additionally, make sure to label each box as "fragile" and add extra padding when packing them up.
Prepare electronics
If you're moving any electronics, take the time to properly prepare them for the big move. Make sure all your cords are organized in labeled bags and that each item is safely packed. Additionally, if you're moving any computers, be sure to back up all your files and settings before the move.
Hire a professional mover
Hiring a professional mover can save you time and energy when it comes to packing and unpacking your household belongings. Professional movers are experienced in safely packing and transporting your items, so you don't have to worry about any unexpected problems.
Make sure to plan ahead
When it comes to moving day, the most important thing is to be prepared. Taking time to plan out your move and make sure everything is packed properly can help ensure that the big day goes smoothly. Additionally, make sure you leave enough time to properly settle into your new home before you start unpacking.
These seven tips can help you get organized and prepared for your next move. With a little bit of planning, your move will be much easier and stress-free.
Nebraska Cross Country Movers for Hire
Heartland Moving
8305 N 58th Cir A
Lincoln, NE 68517
(402) 466-1112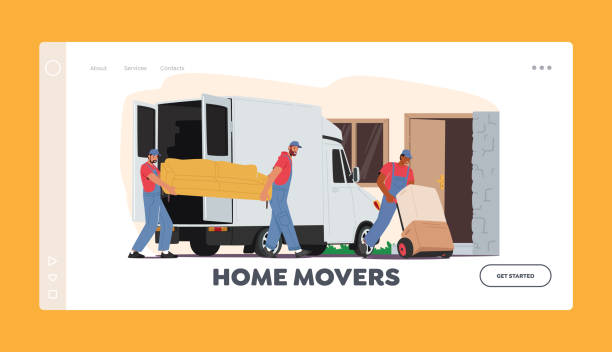 Holiday Van & Storage
4512 S 68th St.
Omaha, NE 68117
(402) 734-3834
Murphy Moving Inc.
12309 Woolworth Ave.
Omaha, NE 68134
(402) 346-8376
Nebraska Storage Facility Directory
Cornerstone Self Storage
6099 Irvington Rd.
Omaha, NE 68134
(402) 206-2727
Stevens Creek Storage- Lincoln Self Storage
13940 O St.
Lincoln, NE 68520
(402) 484-5588
The Storage Loft
1215 Leavenworth St.
Omaha, NE 68102
(402) 807-2537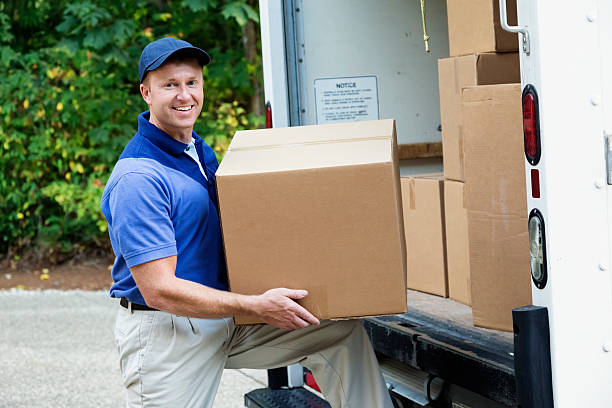 Frequently Asked Questions
What kind of liability coverage will be provided?

You won't need to be concerned about your goods being harmed during delivery if you exercise caution when selecting a shipping provider. This is why you should always check the insurance status of any licensed professional transport firm.

Taking pictures is also advised because doing so will help you prove that something was stolen or damaged during the trip, which is why the pre-travel inspection is so important. The situation becomes complicated in that instance since there might not be any supporting evidence. At the absolute least, the movers will be there with an inventory list for you.

Nebraska only provides a little amount of coverage in the event that home items are harmed during a transfer, despite the fact that you can get more insurance. If your employment requires you to relocate frequently, it's good to go for an option like released value protection for more returns.
Should I choose Nebraska full-service movers or rent a truck and move myself?

Finding the solution is quite easy. A home cannot be moved on its own by untrained persons. You will need additional assistance to load the trailer into the carrier, even if you rent one and hire a driver. It doesn't even mention the packing process.

A full-service mover in Nebraska should be hired rather than doing everything yourself from start to finish because it may take a lot of time to pack valuables to prevent damage during long-distance travel.

Make your research before selecting a business. Never select a company just on the basis of price; instead, weigh the pros and cons and check to see whether the business has any prior experience transporting goods to the state.
Are same-day moves possible?

However, the cost is higher. Shipping firms offer expedited shipping. You can reduce the wait time greatly depending on how much money you're willing to spend.

It is feasible to complete a delivery that would have taken a week in just two or three days, but the price will be greater because the company has given you priority over other orders. It depends on the distance, though, whether the trip can be completed in a single day.

It should go without saying that the trip could not be accomplished in a single day since it generally takes 4 to 6 days to get from Pennsylvania to Nebraska. Nevertheless, it is feasible to go from Chicago or Denver to Omaha, as the journey typically takes 2 to 4 days.

Of course, how much stuff you own also affects whether the delivery can be completed quickly. It's recommended to go through your home and dispose of things you don't need so there aren't unnecessary things while packing. You'll only be wasting money transporting items you don't need.
What are flat-rate moving companies?

The third common payment structure for transportation firms, after the per-mile and hourly payment models, is flat rates. To choose a corporation, you need to exercise caution when using this method.

A corporation takes into account a number of factors, including all costs when giving you an estimate. This covers all of the logistical expenditures that go into determining the driver's route, including labor fees, fuel costs, tolls for using the car, and other costs.

Although it is a wise choice for shorter lengths, it might be devastating for longer ones because the corporation would also have to account for any unanticipated events at its end. Although a quote cannot accomplish that, a flat rate also provides you with a reliable number.
What are the dangers of hiring cheap Nebraska movers?

Hiring cheap movers is never a good idea because it can wind up costing you more than you anticipated. Simply checking the corporation's legality is vital since, if you are reckless, you risk losing everything you own without having a legal basis to defend it.

You can contrast prices once a company is registered. Never hire a cheap moving company from Nebraska. Although each trustworthy company offers unique features, you'll find that their costs are often similar.

This is because the factors that affect the final delivery cost are consistently the same, given equal resources. Therefore, if a moving company offers a particularly low price, it means that something is being sacrificed.

This could be something as big as safety precautions or no insurance. They might seem like relatively smaller issues, but they can lead to large issues in case anything goes wrong. It's best to choose a company that an acquaintance has experienced hiring before so you know they're trustworthy.
How long does it take Nebraska long-distance movers to move my stuff?

It is impossible to give a firm response given the wide range of elements that influence long-distance travel. The first is the distance between the pick-up and drop-off locations; even though both are in Nebraska, this will add time to the trip.

Factors like the weather have a bigger impact than you might think because they might cause delays. Think about local holidays as well. The organization does take issues into account, but it still takes time to create a route around them.

However, there are other elements at play as well. Due to border inspections, a delivery deeper inside the state may be quicker than one closer to the recipient but necessitates driving through many states. When you engage a business, they will provide you with a quote that includes
I need help with an office move. Should I hire Nebraska commercial moving companies, or will any moving company work?

If you need a dependable shipping company to assist you with an office move, a commercial moving company from Nebraska is the best choice. This is due to the fact that, as was previously mentioned, you must work with a business that is informed about the location you will be moving to.

The person in charge also has to account to their employers. Thus there will be a lot of items to transport, so everything needs to be neatly wrapped and loaded. By making sensible business decisions, you may relax.

It's best to coordinate with the movers with someone who is local if you aren't since they can cover for any mistakes you could make. Having a good coordinator makes a large difference in how smoothly the entire operation moves.
Why should I work with local Nebraska moving companies?

It should be your top priority to work with a substantial company that handles international shipments when choosing a moving company for your possessions. But remember that, particularly with regard to home moves; bigger isn't always better.

Consider the scenario where you must relocate your possessions within Nebraska. Selecting a neighborhood moving business is the greatest line of action. Even if your things are coming from a more distant state, look for a company with a presence in Nebraska or expertise in shipping to the state.

This is mostly because a local firm is more familiar with regional regulations, whether they pertain to weight classification or the acquisition of permits. The staff members will be local experts that can help you in case you have any questions regarding any registrations or permits you need before you reside in the area.
How are Nebraska shipping costs calculated?

All shipping businesses must factor in the same factors when calculating transit prices. The first and most important problem is the distance between your pick-up and drop-off locations. The farther you travel, regardless of whether your company bills by the mile, the hour, or a set rate, the more you'll pay.

The amount of fuel the truck uses while it is moving is another important consideration because the weather and traffic have an impact on how much fuel the vehicle needs. Additionally, since it may be challenging to generalize about household products, weight is important. About 7500 pounds is the weight of a two or three-bedroom house, and the cost of interstate transportation varies with weight.

During the busiest months, logistics are more challenging, so the price will also rise. It's best to plan your move while avoiding these months if possible.
How much do Nebraska movers cost?

It is hard to give a precise price for your delivery because the ultimate cost relies on a number of factors, including the particulars of your order. However, you may get a basic idea if you look at the normal prices in Nebraska.

The price within a state may vary dramatically because there are simply too many dynamic factors for a firm to consider, even if the national average for normal delivery is between $800 and $2,500.

Average prices range from $30 to $60 per hour or between $500 and $1,500 for total prices. These numbers depend largely on the distance.

Depending on the pricing approach your company uses, the price may also change. An average two-bedroom home move from Pennsylvania to Nebraska could cost between $3,500 and $4,500 when all moving-related costs are taken into account. For larger residences, the figure can go up to roughly $11,000.