What's in this article?
Professional Moving Services: Montana Long Distance Movers
Best Montana Long Distance & Interstate Moving Companies
We all know what a pain moving is. It feels like you could just drown in the packing tape and bubble wrap. No wonder so many people absolutely dread it, even though it should be exciting to move into that new dream house. It doesn't have to be like this. You could let someone else do the hard work and hire a reliable Montana moving company to help.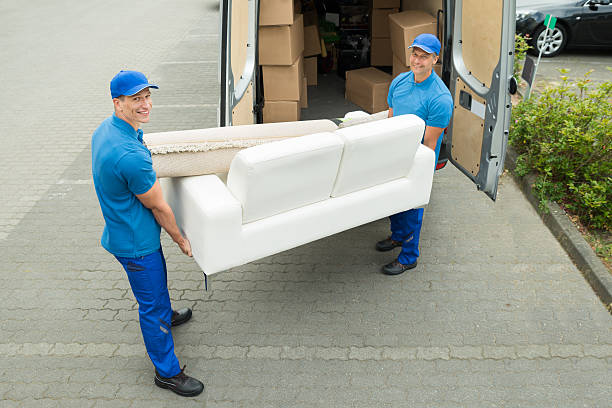 They will do the heavy lifting, and figure out how to get that mattress around the landing of the stairs for you. Meanwhile, you just have to head to your new home to meet all your possessions waiting for you to be unpacked and put away just where you like them. What could be easier?
Cost & Time Examples For Interstate Moves
| To/From | Distance | 2BR | 4BR | Days |
| --- | --- | --- | --- | --- |
| Billings to Seattle | 670 miles | $2,748- $3,449 | $5,406- $7,840 | 3-5 |
| Missoula to Denver | 675 miles | $2,744- $3,444 | $5,398- $7,828 | 3-5 |
| Portland to Billings | 686 miles | $2,752- $3,454 | $5,414- $7,854 | 3-5 |
| Missoula to LA | 934 miles | $3,099- $3,908 | $6,160- $8,968 | 4-6 |
| Nevada to Montana | 1009 miles | $3,212- $4,054 | $6,393- $9,310 | 4-6 |
| Dallas to Billings | 1103 miles | $3,332- $4,210 | $6,650- $9,696 | 4-6 |
| Missoula to Chicago | 1349 miles | $3,578- $4,532 | $7,182- $10,496 | 4-6 |
| Boston to Billings | 1864 miles | $4,118- $5,235 | $8,336- $12,218 | 5-7 |
| Philadelphia to Montana | 2019 miles | $4,326- $5,506 | $8,778- $12,878 | 6-8 |
| Missoula to Miami | 2348 miles | $4,638- $5,912 | $9,443- $13,868 | 6-8 |
*Prices and times are estimated. They can vary depending on the season and the contents of the home. Prices do not include packing.
Estimated Weight (based on home size):
1BR=2600 lbs - 3900 lbs
2BR=3900 lbs - 5200 lbs
3BR=6500 lbs - 9100 lbs
4BR=9100 lbs - 14300 lbs
5BR=11700 lbs - 19500 lbs
Out of State Movers Near Me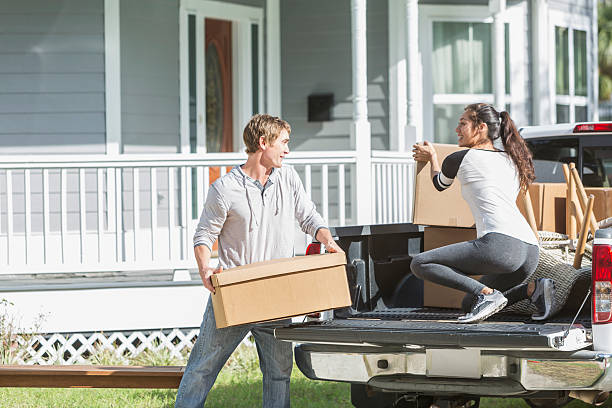 Cheap Movers Near Me
Looking for cheap long distance movers near you in Montana? Let's say you're moving from Billings to Savannah, Georgia. Did you know that move will take you 31-hours in the car or moving truck? Maybe you're only going to Colorado Springs; that will still take you 9-hours through some challenging passes. If you're not excited about making a trip like this and you've priced commercial movers who want an arm or a leg to move you; give us a call because we can do better.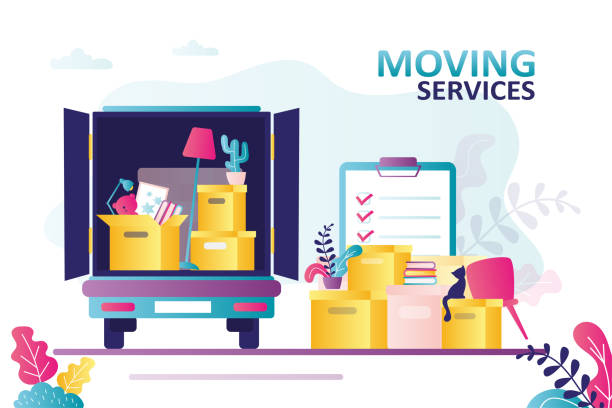 A1 Auto Transport works with local professionals to help you move long-distances with ease. Even if you're moving overseas, we can still get the contents of your home there and take the worry off the table. Our transport teams can include loading your items and safely packing them on the truck, to unloading them into the rooms you've already picked out for your kids. Just let us know how we can help and where you're headed, and we can get started today. Head to A1 Auto Transport to compare long distance movers with trucks in your area right now.
Advantages of Choosing A-1 Auto Transport for Your Montana Services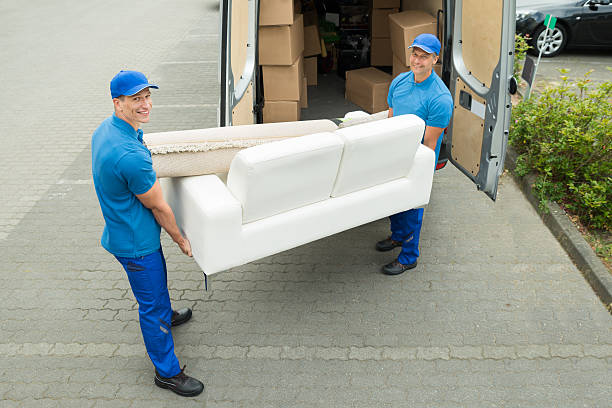 A-1 Auto Transport is one of the best Montana movers and number one choice for your Montana services! With decades of experience in the industry, A-1 provides unbeatable customer service, free moving estimates and an array of advantages that make it stand out from other local moving companies. Here are just a few reasons why you should choose A-1 for your next move:
A-1 provides a wide range of services, including local and long distance moves, storage solutions, packing/unpacking services and more.
All personnel adhere to the highest safety standards and are regularly tested for drugs and alcohol.
Our customers can track their shipments in real-time with our advanced tracking technology.
We offer competitive rates and have a wide network of agents across the US.
Our knowledgeable staff is dedicated to providing excellent customer service and makes sure that each move is handled with care and precision.
With A-1 Auto Transport, your move to Big Sky Country will be stress-free! Contact us today for more information on how we can help you with your Montana services. We look forward to helping you make your move as smooth and hassle-free as possible!
You won't regret choosing A-1 Auto Transport for your next move! Start planning today and let us take care of the rest. Contact us today to get started on your journey to Big Sky Country!
Choosing Your Montana Movers
It doesn't have to be scary to choose a moving company. Just do a little research beforehand and you will be confident that they can get the job done well.
How long has this company been in business: An experienced company has proven that they are able to do the job, and handle any issues. Make sure the company you are working with has years of experience in the moving business.
Are they registered with the Department of Transportation: The law states that interstate movers must be registered with the federal government and have a S. DOT number. You should make sure that they are registered before doing business with them.
Look for reviews and recommendations: Sites like Yelp can be a valuable tool to determine if a company is going to take care of you. What kind of a reputation do they have, and how do they handle problems.
What kind of insurance coverage does the company have: There are different amounts of coverage that can protect your belongings while in the care of the movers. The law requires insurance to cover only $0.60 per pound, however, some companies offer to cover the replacement cost or the depreciated value of your things.
What other services are offered: Many different services may be offered to make it even easier for you to move such as packing, unpacking, and vehicle transport. Find out what is offered and how much extra it will cost you.
Ease of communication: If you need to get in touch with your moving company you will want to be guaranteed to be able to do so. Using a local company can be helpful here.
A-1 Auto Transport can help you move your household goods nationwide. Call 888-241-3110 to get a free, no obligation to buy price quote on interstate moving services.
Our Moving Services
Full service packing and unpacking, including packing materials
Door to door moving
Commercial and office relocations
Residential apartment and house moving
Military relocations
State to state, coast to coast, local and long distance moving
Heavy and specialized furniture moving. Piano moving, pool table moving, etc.
Auto transport services (Vehicle Relocations)
It can be difficult to determine how much it will cost you to hire a moving company, but for an accurate quote you should call. Things like the distance you are moving and the amount of things that are being moved will affect the price, but even things like the time of year, additional services, and the cost of fuel can come into play. Most companies will offer you a free estimate.
Before You Sign Anything with the Moving Company
All services you have requested and there costs should be itemized and clearly stated in your agreement
Ensure that all information in your agreement is correct, including addresses and phone numbers.
The insurance and liability policy should be spelled out in the contract so you know exactly who is responsible for what and how much is covered in the event of damages.
Things You Should Do
Transport and valuables and jewelry yourself.
Your homeowner's insurance policy may cover any damages. Check with your insurance agent before moving day.
Ask for a copy of the inventory sheet for your records. Be sure to take note of any reported damages and conditions listed on the sheet.
International Moving Services in Montana
While local moves can be done without much assistance, long distance and international projects are a bit more challenging. Due to the far longer distance, your items cannot be packed haphazardly. There's a high chance your more expensive belongings will break if you don't protect them.
The distance will also put a large strain on the driver. Professional drivers won't have problems with such a trip, but it may drain a normal person mentally and physically. You may also need to account for accommodation and for food if the trip is long enough.
If you don't want to go through all of this, it's much easier to simply hire a professional mover. Our team handles international projects regularly. To book a date for your project, call now.
Tips to Prepare Your Household Belongings for Moving Services by A1-Auto Transport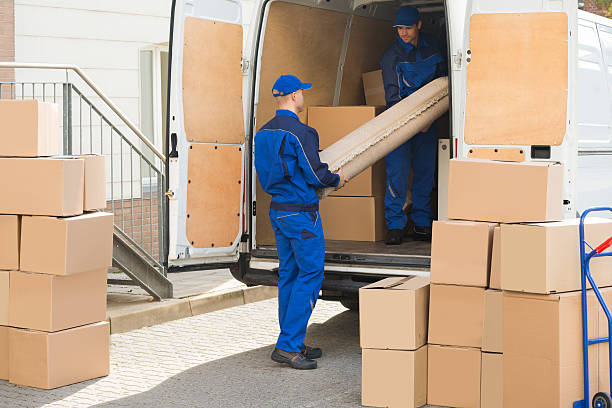 Are you looking to get your household belongings ready for Montana moving company services? Congratulations on taking the first step towards making this a reality! Moving can be both stressful and exciting. With the right preparation, it can also be one of the most efficient processes you've ever experienced. To ensure that your move goes smoothly, here are seven tips for preparing your household belongings for hiring movers in Missoula, MT.
Start packing early
Don't wait until you're pressed for time to start gathering and packing up items. Give yourself plenty of time before the moving process begins to go through each room in your house and begin boxing things up. This will help you avoid feeling rushed and stressed as your move date approaches.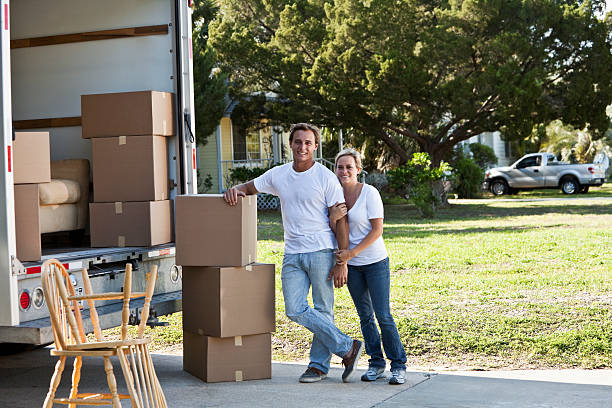 Create a packing plan
Once you've started gathering items for packing, it's helpful to create a packing plan. This can be as simple as creating a list of what needs to be packed in each box. Having a packing plan will make it easier to keep track of your items and make the moving process smoother.
Clean before you pack
Before packing any household belongings, take the time to give them a thorough cleaning. This will ensure that they are ready for their new home upon arrival and save you from having to do a deep-cleaning after unpacking.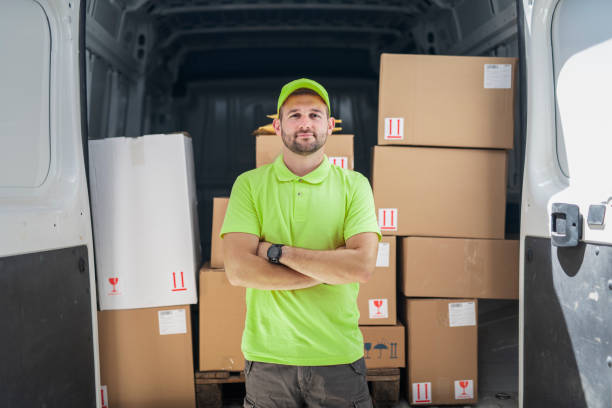 Label the boxes
This is a crucial step in the packing process. Be sure to label each box with its contents and room destination so that you can easily unload and organize everything upon arrival at your new home.
Get rid of excess junk
Moving is also a great opportunity to get rid of items that you no longer need. Take the time to sort through your belongings and discard anything that you don't want or need before packing them up.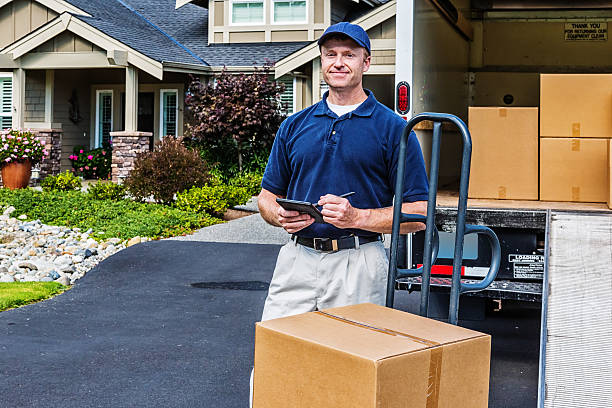 Find the best local moving companies
It is important to research and find the best local moving companies in Missoula, MT, so that you can rest assured knowing your items are in good hands. A1-Auto Transport is one of the best Montana moving companies due to their excellent customer service and competitive prices.
Keep your valuables separate
If you have any valuable items, it's recommended to keep them with you during the move. This will ensure that they don't get misplaced or damaged during the packing and moving process.
By following these seven tips, you will be sure to have a smooth and efficient move when you take the time to hire movers in Missoula, MT!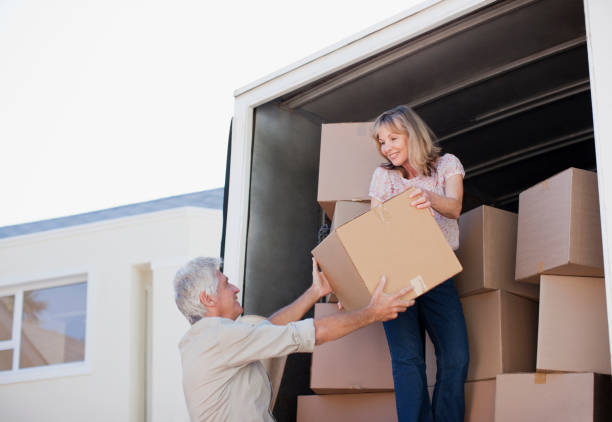 Montana Cross Country Movers for Hire
Baker Transfer & Storage
706 Daniel St. #1
Billings, MT 59101
(406) 245-3147
McKell Brothers Hauling Inc.
Billings, MT
(406) 259-1249
InterWest Moving & Storage
523 Business Hub Dr.
Belgrade, MT 59714
(406) 587-5153
Montana Storage Facility Directory
Abba Dabba Storage
6625 Tawny Brown Dr.
Bozeman, MT 59718
(406) 587-4312
A-Storage of Montana
3267 Canyon Ferry Rd.
East Helena, MT 59635
(406) 227-0020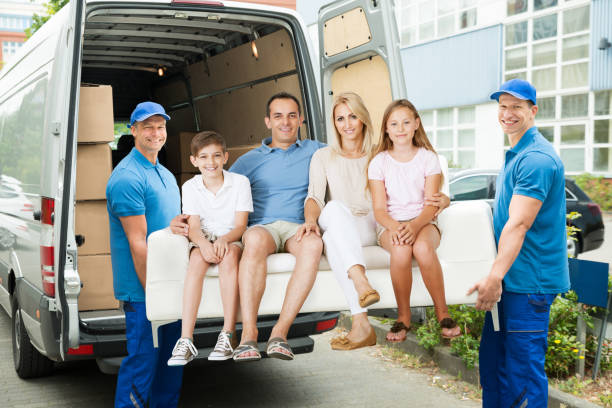 Frequently Asked Questions
What kind of liability coverage will be provided?

You usually won't have to worry about your belongings being harmed during delivery if you choose a shipping business carefully. This is because of the fact that you should always check the insurance status of any professional transport firm that the DOT has recognized.

Additionally, it is advised to take photos because the pre-travel examination is essential for bolstering your legal position in the event that something is taken or destroyed while you are traveling. Things become challenging in the situation since there might not be any corroborating evidence. At the absolute least, you will have an inventory list and movers.

Despite the fact that you can get more insurance, Montana only provides a small amount of protection in the event that household items are harmed during a transfer. If you frequently relocate because of your job, it's better to get good insurance.
Should I choose Montana full-service movers or rent a truck and move myself?

The solution is really easy to find. A household cannot be moved independently by untrained people. The trailer still needs to be loaded into the carrier, even if you rent one and hire a driver. Even the packing process is not included in this.

Hiring full-service movers from Montana is preferable to doing everything yourself from start to finish because it can be time-consuming to pack valuables to minimize damage during long-distance travel.

Do your research before selecting a company. Never choose a company based solely on price; instead, weigh the pros and cons and check to see if the business has any prior experience shipping items to the state.
Are same-day moves possible?

Shipping firms offer speedy shipping, but the price is higher. You can considerably reduce the wait time depending on how much money you're willing to spend.

Although it is possible to complete a delivery that would have taken a week in just two or three days, the cost will be greater because the company has prioritized your order above other customers. Nevertheless, the trip's length will determine if it can be completed in a single day.

It should go without saying that the trip couldn't be finished in a single day, as it generally takes 6 to 8 days to get from Miami to Missoula. However, there is a way to get from Seattle to Billings, or Denver to Missoula, as it typically takes 3 to 5 days.
What are flat-rate moving companies?

The third frequent payment structure used by transportation businesses after the hourly and per-mile models is flat charges. You must be prudent while using this method for business selection.

There are particular factors, including all costs, that a business takes into account when giving you a quote. In addition to labor costs, gasoline rates, vehicle usage fees, and other costs, this includes the entire logistical procedure that determines the driver's route.

Even though it is a wise decision for shorter durations, it might be devastating for longer ones because the business would also have to account for any unanticipated events at its end. But even a quote cannot provide you with a reliable number as a flat rate can.
What are the dangers of hiring cheap Montana movers?

It's never a smart idea to hire cheap movers because it could end up costing you more than you think. It is just necessary to confirm the legality of the corporation because if you are careless, you may lose all you own without having any legal grounds to fight for them.

When a business is registered, you can compare its prices. An inexpensive Montana moving company should never be used. While each reputable business has particular advantages, you'll discover that their prices are typically comparable.

This is due to the fact that assuming equivalent resources, the considerations that determine the final delivery cost are always the same. Consequently, if a moving company offers an especially low price, something is being cut.

Whether this is not reaching the minimum insurance limit, skipping necessary safety precautions, or hiring unskilled personnel, none is a risk worth taking. It isn't possible to have complete confidence unless you're sure the company you've hired is trustworthy, so never skip on research.
How long does it take Montana long-distance movers to move my stuff?

It is impossible to give a firm response because there are so many different things that can influence long-distance travel. The first is the distance between the pick-up and drop-off locations; despite the fact that both are in Montana, this will make the trip longer.

Weather conditions, for example, have a bigger impact than you might think because they might cause delays. Also, take into account local holidays. The organization does take issues into consideration, but it still takes time to create a route around them.

However, there are more forces at play. Due to border inspections, deliveries deeper inside the state can be made more quickly than those closer to the location, but they necessitate traveling through many states. A firm will provide you with an estimate along with
I need help with an office move. Should I hire Montana commercial moving companies, or will any moving company work?

The best option if you're seeking a reliable shipping company to assist you with an office move is a commercial moving company from Montana. This is because, as was previously mentioned, it is crucial to engage with a business that is educated about the location you will be moving to.

The person in charge also has to account in front of their employers. Therefore everything needs to be neatly wrapped and loaded because there will be a lot of things to travel during an office move. If you make sensible decisions in business, you may relax.

When arranging with the movers, it's best if the other party is nearby if you're not, as they can cover for any mistakes you could make. Having a reliable coordinator makes all the difference when it comes to an office move.
Why should I work with local Montana moving companies?

Your top objective should be to work with a substantial corporation that handles foreign shipments when choosing a moving company for your belongings. However, bear in mind that, particularly with regard to domestic goods, bigger isn't always better.

Consider that you need to relocate your possessions within Montana. Choosing a local moving company is the best line of action. Even if your things are coming from a further away state, look for a company with a presence in Montana or expertise in shipping to the state.

This is mostly because a local company is more familiar with regional regulations, whether they pertain to weight classification or the acquisition of permits. Since they are locals, the staff members will be able to help you settle in better.
How are Montana shipping costs calculated?

All shipping companies are required to consider the same factors when calculating transport costs. The first and most important problem is how far apart your pick-up and drop-off locations are from one another. The greater the distance, regardless of whether your company charges per mile, hourly, or according to a set fee, the more you'll spend.

Another important aspect is how much fuel the truck uses while it is moving, as weather and traffic can change how much fuel the truck needs. Furthermore, weight is important because it may be challenging to generalize about household products. The weight of an average two or three-bedroom house is around 7,500 pounds, and the cost of interstate transportation varies with weight.

The price will increase since logistics are more challenging during the peak months because there's more traffic. The company has to consider a number of factors, which also drive up the cost.
How much do Montana movers cost?

It is impossible to give a precise cost for your delivery because the final price depends on a number of factors, including the particulars of your order. You could, however, get a general idea if you looked at Montana's typical rates.

For instance, despite the fact that the national average for a typical delivery is between $800 and $2,500, the price within a state may vary greatly because there are simply too many dynamic factors for a business to consider.

In Montana, prices typically range from $600 to $1600, largely depending on the distance. Miami is quite a distance from Missoula, Montana, if we compare. A larger house might cost up to $13,500 to transport, while a two-bedroom house will cost roughly $6,000.