When a member of your family is a part of the armed forces, sometimes a permanent change of station (PCS) occurs. A PCS is a military move, and in a lot of cases, these involve going overseas. These moves can be a stressful time for family members, especially when they are trying to get everything done before the date of the move. Moves like this can take a lot of time, and using an experienced military moving company for overseas PCS can make the process easier.
Important Steps Before an Overseas PCS
Before a family can PCS with their soldier, some steps will take longer than others, so it is essential to start the process sooner versus later. Finding experienced moving and auto transport companies who can facilitate all of a military move helps make things manageable. These companies will offer you checklists that can help keep all the necessary steps in order and done on time.
Securing Passports and Visas
When civilians accompany someone in the armed services overseas for a PCS, they are required to obtain passports. These passports will be needed for dependants as well. For official travel, the Department of Defense requires that the soldier and their family have a no-fee passport and a Status of Forces Agreement (SOFA) stamp in them.
The SOFA stamp can be obtained through a United States military passport agent or office. The stamp must be obtained before arriving overseas. Non-United States citizen's dependants must have a passport from their country of citizenship that includes the SOFA stamp.
What is a no-fee passport?
A no-fee passport identifies the holder as an agent of the United States Government that is moving abroad on official travel business. To get this passport, the Human Resources Office will provide you with DD Form 1056. The DD Form 1056 provides proof that the soldier and their dependants are authorized for application of the no-fee passport and need to be accompanied by official travel orders for the Department of State.
Should my family acquire tourist passports?
In addition to the no-fee passport for the PCS, tourist passports should be acquired so that the family can legally and leisurely travel overseas. These types of passports can be applied for via your Department of State and take up to a couple of months to get back.
Figuring out Moving Costs
Once you receive your PCS orders, making an appointment with your servicing Transportation Office for a counseling appointment will be necessary. The Transportation Office can answer any questions you may have for the move and the travel options you have. Keep in mind that May through August is a peak period for overseas relocations, so the sooner you call, the sooner you get an appointment.
When moving overseas, the government will reimburse your shipping and storage fees up to a certain amount. In most cases, you are only limited to 18,000 pounds of net weight, and they will not reimburse for more than that. After the 18,000 pound limit, it will be your personal out of pocket expense for the move. To estimate the weight of your belongings, multiply each room of furniture by 1,500 pounds. The calculation should also include the garage and basement.
Some of the overseas locations may limit the weight of belongings brought over to their country. You should be able to check with your Transportation Office to be provided with details that are specified by your new location.
What are my methods of transport?
Most household belongings can be shipped using one of two methods when following a PCS. These methods are having the government designate and pay a commercial carrier using a government bill of lading (GBL) or arranging the move on your own with a Commuted Rate Schedule for Transportation and Storage for Household Goods (CRS).
Government Bill of Lading
In most PCS moves, the transport of household belongings will be orchestrated through the local Transportation Office using a Government Bill of Lading. Once your travel authorization is finalized, you will receive a phone number and address. You wouldn't have to file the voucher if you chose this method. For tax purposes, you will need a copy of the GBL if you utilize storage for more than 30 days.
Moving On Your Own or With Another Company
If you plan on moving your household belongings on your own after the Government Bill of Lading is approved, you will be reimbursed after the expenses have been paid out of your pocket. The GBL will cover up to what it would have cost if the GBL were making the shipment. You will also need to keep track of your weights and your receipts for reimbursement purposes.
When personally arranging your move, a cost comparison will be used from the actual expense factored by the GBL and the commuted rate using the Commuted Rate Schedule (CSR) for Transport and Storage of Household Goods. Depending on the prices gathered for the move, you will be reimbursed for the cost of the most economical method.
Shipping Your Car Overseas
When your PCS orders come in, you are entitled to ship your vehicle overseas. The vehicle will have to have authorization within your orders to be shipped. You will need to check with your transport office to find out if there are any restrictions for shipping the vehicle overseas. For the most effortless vehicle transport, you may want to find out if your vehicle can be shipped along with your household belongings. Documentation will have to be gathered and ready before the shipping process can begin.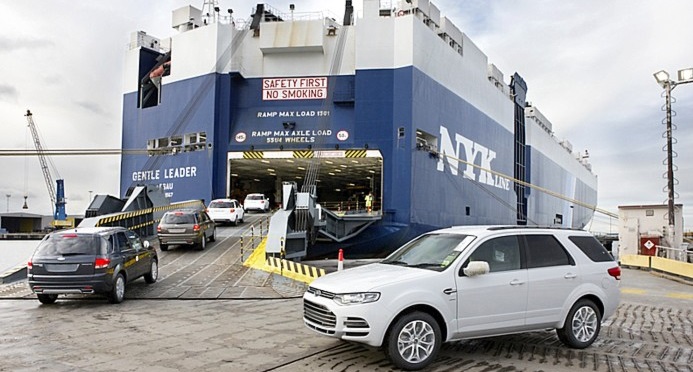 Documentation for Shipping Your Personal Vehicle
To make the shipping process easy for your vehicle, you will want to make sure you have gathered the necessary documents that will be required to take it across an international border. If you choose to use a professional shipping company for your vehicle, they will make sure you are aware of what paperwork is required. The most common documentation is:
Proof of Entitlement

You will need to have a copy of your official orders with amendments

Proof of Identity

A valid government or state identification that has been issued to you will be sufficient for this

Proof of Ownership

A copy of the vehicle registration and lien holder authorization letter, or the title and registration if there is no lien holder for the vehicle. These documents must reflect that the service member is the owner of said vehicle.

Additional documentation will be required in the following circumstances:

There is a lien on your vehicle. To export the vehicle, you will need a letter of authorization from the bank or lien holder.
If you are leasing the vehicle, you will need an authorization letter to allow for exportation.
If anyone other than the service member will be the one shipping the vehicle, a certified and signed power of attorney paperwork will be required.

This does not apply for spouses of service members whose names appear on the PCS orders.

A valid email address, emergency contact address, and destination address must be available. These do not include an APO or P.O. Box.
Essential Shipping Requirements to Double-Check
You will be given a list of requirements to help you ensure your vehicle is ready for shipment. These requirements are vital and ensure the safe transport of your vehicle.
For shipment, the fuel level in the vehicle cannot be any more than a quarter of a tank. Besides safety reasons, this helps keep down on the weight of the vehicle.
A set of all the keys used on the vehicle must be provided before transport. These keys include the ones to the car, trunk, glovebox, gas cap, etc.
For safety, the vehicle must be in safe operating condition. The parking brake should be checked to ensure functionality, no leaks exist, and there are no large cracks in the windshield.
The military will only pay for one vehicle to be shipped per service member. The amount they are willing to pay is up to 20 MT. Most passenger vehicles are around 15 MT, but if your vehicle weighs more than this, you will have to pay the remaining amount for shipment.
You have to follow all of the restrictions that may exist for the country that the vehicle is being shipped to and comply before shipment.
Vehicle Cleaning Requirements
A personal vehicle that is being shipped must meet the USDA requirements when it comes to the cleanliness of it. Your vehicle has to be free of all dirt, plant life, animal life, and soil. The inspection of your car is called a zero-tolerance inspection. If your car fails, you will receive an Agricultural Reject sheet that identifies the trouble areas. Once these are rectified, and your car passes inspection, it will be allowed through.
Areas to double-check to ensure cleanliness:
Exterior

People often forget to wash the insides of the wheel wells and fuel intake areas when washing their vehicles. These are often rejection areas.

Motor Compartment

Check all corners of the motor compartment. Using a good vacuum and a flashlight, remove all of the leaves and built-up dirt. Spray or wipe off the inside of the hood.

Door Jambs

The door jambs and anywhere divided by a seal should be wiped out. This includes the trunk, windows, and door frames.

Interior

The inside of the vehicle will need to be cleaned from top to bottom and from front to back, just like it was when it was brand new. You will need to vacuum out every last piece of dirt, dust, and crumb. This might be the work for a professional detailer.
Tips for Handling a PCS
Handling a PCS the first time can be a frustrating situation. Not knowing what to do and when to do it can make the process more drawn out than it needs to be.  A-1 Auto Transport knows how to handle a PCS. Our company has dealt with overseas relocations for many families in the military. 
Start the Official Moving Process Early
The best advice the experts at A-1 Auto Transport can give you on your first PCS is to start the process as soon as you get your orders. Service members receive orders as much as months in advance, while others may only get them a week or two before a move. In either circumstance, we know just what to do when you call for a quote to move your items.
Visit Your Transportation Office
Your transportation office is going to be a vital part of your relocating process. Here you will receive your location briefing. You will also learn all of the options you have available for your PCS. Make sure you come up with questions to ask during your briefing and ask if there is something you do not understand.
Utilize Online Resources
There are resources available online for military families looking to plan their PCS. The website move.mil offers guides for PCS moves and other resources. You can even file claims later if necessary through the website. Everything you need to know about PCS moves for first-timers is available on their website. Your professional auto transport should also be able to help you with that as well.
Create a PCS Binder
Doing a binder will help you prepare for subsequent PCS moves. In this binder, you can collect all the essential documents you are going to need as well as birth certificates, orders, and the itinerary of your move. Use this to keep track of receipts in case you need to turn them in for reimbursement later. Research your new installation and make notes of specific regulations they may have. Use this binder to keep track of all the essentials for your family. Have all the critical numbers for the United States offices as well as your overseas offices so that you and your family know where they are at.
Preparing to PCS
When you receive your orders, call A-1 Auto Transport for a free quote. Handling a PCS move with your vehicle can be challenging to handle on your own, and you may not be sure the Government Bill of Lading is giving you options you need. Whatever your reason for wanting to be in charge of your PCS, we can help you put your plans into action. We know what it takes to get your belongings overseas and the proper maintenance needed for your vehicle.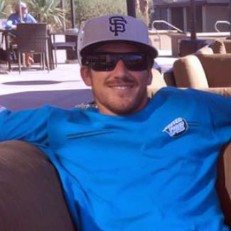 Joe Webster began his journey in the auto transport field by attending the University of Southern California (USC), where he graduated with a Bachelor of Business Marketing.

After college, he started his career in the auto transport industry from the bottom up and has done virtually every job there is to do at A-1 Auto Transport, including but not limited to: Truck Driver, Dispatch, Sales, PR, Bookkeeping, Transport Planner, Transport Manager, International Transport Manager, Brokering, Customer Service, and Marketing. Working with his mentor Tony Taylor, Joe Webster has learned the ins and outs of this industry which is largely misunderstood.

With over 30 years experience in the industry, we've been helping people ship their vehicles, motorcycles, RV's, heavy equipment, household goods and more across the country or overseas without a hitch. Ask us anything.
Email me - info@a1autotransport.com