What's in this article?
Professional Moving Services: Iowa Long Distance Movers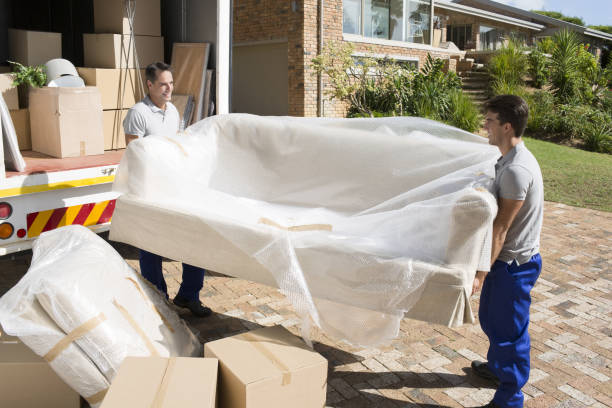 You Need Movers in Iowa? Contact A-1 Auto Transport
Are you looking for reliable movers in Iowa? Look no further than A-1 Auto Transport! We have decades of experience in the moving industry and understand the complexities involved with a local move. Our team can handle every aspect of your move, so you don't have to worry about a thing. Whether you need packing services or have specific delivery instructions, we have you covered.
When you hire movers from A-1 Auto Transport, you can trust that your belongings are in good hands. Our team is highly trained and experienced to provide excellent service and make sure your move goes smoothly and efficiently. We take pride in our work and always strive to do a fantastic job.
We understand that cost is a major factor when moving homes or business, which is why we offer exact cost estimates to ensure you stay within your budget. Your satisfaction is our top priority, so you can be sure that with A-1 Auto Transport, you will get the best services at an affordable price.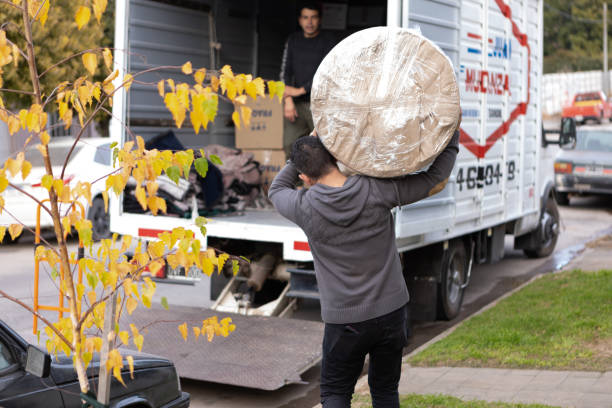 Contact us today to learn more about our services and how we can help you with your move. We look forward to hearing from you!
Best Iowa Long Distance & Interstate Moving Companies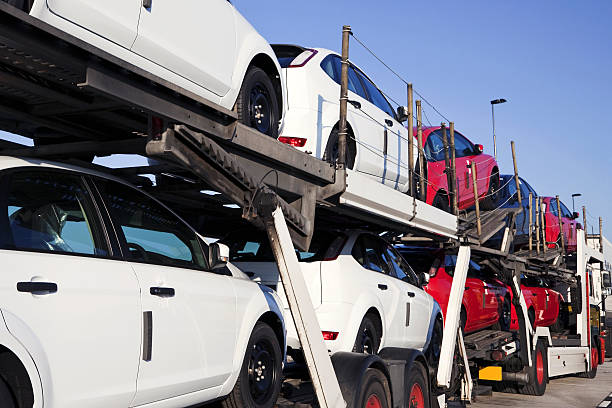 One of the most frustrating experiences in life is moving day. There is always so much to do and so much to remember. There are boxes, packing tape, bubble wrap, borrowed pickup trucks, and reluctant friends who couldn't think of an excuse to get out of helping. At best, it is inefficient, awkward, and just plain stressful.
At worst, it results in a bunch of broken things, gouges in the drywall from bulky furniture and a little bit of quiet sobbing. There is no need to put yourself through this kind of trouble just to move your house out of Iowa.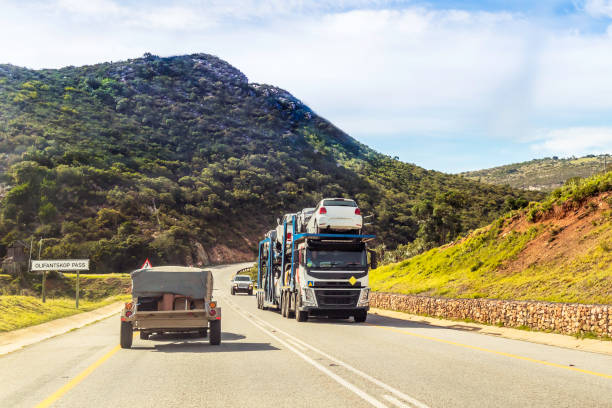 You can hire a professional Iowa auto transport to help you get everything from point A in Cedar Rapids to point B while you take care of transferring records, and shutting off utilities. All you have to do is show up, and the truck with your things will be waiting there for you with Iowa car shipping company.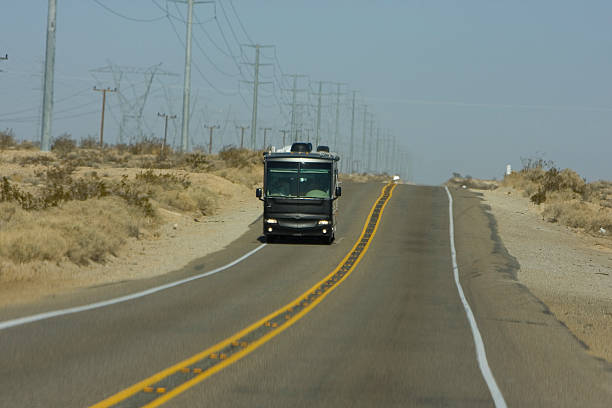 Cost & Time Examples For Interstate Moves
| To/From | Distance | 2BR | 4BR | Days |
| --- | --- | --- | --- | --- |
| Des Moines to Chicago | 315 miles | $2,273- $2,831 | $4,392- $6,326 | 2-4 |
| Memphis to Ames | 525 miles | $2,532- $3,168 | $4,943- $7,147 | 2-4 |
| Des Moines to Detroit | 552 miles | $2,606- $3,264 | $5,102- $7,386 | 2-4 |
| Denver to Des Moines | 615 miles | $2,664- $3,340 | $5,225- $7,568 | 3-5 |
| Texas to Iowa | 943 miles | $3,055- $3,849 | $6,057- $8,807 | 3-5 |
| Ames to Philadelphia | 979 miles | $3,143- $3,964 | $6,249- $9,096 | 3-5 |
| Des Moines to NY | 1025 miles | $3,341- $4,224 | $6,692- $9,780 | 4-6 |
| Iowa to Arizona | 1343 miles | $3,545- $4,488 | $7,106- $10,374 | 4-6 |
| Seattle to Ames | 1450 miles | $3,666- $4,645 | $7,366- $10,766 | 4-6 |
| Davenport to LA | 1613 miles | $3,908- $4,962 | $7,888- $11,551 | 5-7 |
*Prices and times are estimated. They can vary depending on the season and the contents of the home. Prices do not include packing.
Estimated Weight (based on home size):
1BR=2600 lbs - 3900 lbs
2BR=3900 lbs - 5200 lbs
3BR=6500 lbs - 9100 lbs
4BR=9100 lbs - 14300 lbs
5BR=11700 lbs - 19500 lbs
Out of State Movers Near Me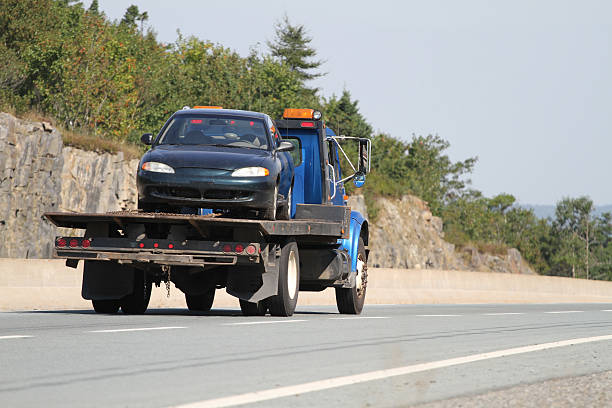 Cheap Movers Near Me
Looking for cheap long distance movers near you in Iowa? You could spend a large amount of time researching moving companies, trying to find cost-cutting tactics, and negotiate for a more affordable quote. Your other option is just to hire the right company from the start for your car shipping services.
A1 Auto Transport has been leading the transport industry for years and enjoys the challenge of solving problems for their customers. A move from Iowa to Florida is almost 1400-miles and over 20-hours of driving. Going to California? That's over 1850-miles and nearly 30-hours of drive time.
Your move might not be that far, but it gives you an idea of the mileage required to get you from one point to the next. If these numbers stress you out, we understand. Let us do all the Iowa auto transport services from heavy lifting, load in, to transport, and delivery.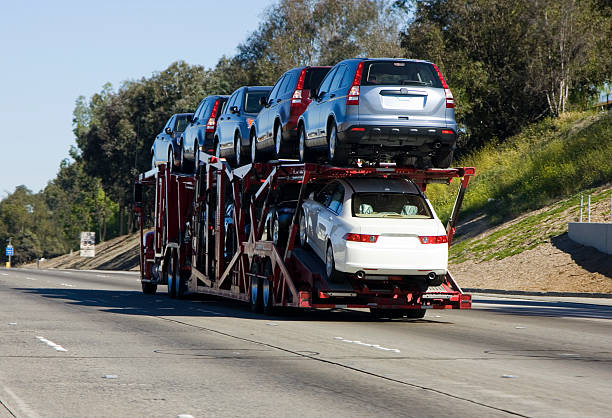 We are built to give our customers confidence that their belongings are in good hands. Work with Iowa car transport company today, and with our Ia car transport services we will get you connected to the professional transport teams located near you.
Head to A1 Auto Transport to compare long distance movers with trucks in your area right now and get your auto transport service started. We have car transport pricing specialists to provide you with accurate quote for your Ia auto transport services.
Benefits of Choosing A-1 Auto Transport as Your Iowa Professional Movers
Best Local Moving Companies
A-1 Auto Transport is one of the best Interstate and local moving companies in Iowa. Our team of experienced and dedicated professionals are committed to providing the highest quality services to all our customers.
We have a wide range of customizable moving packages that can suit any customer's individual needs and budget, which makes us the perfect choice for anyone looking for local Iowa moving companies.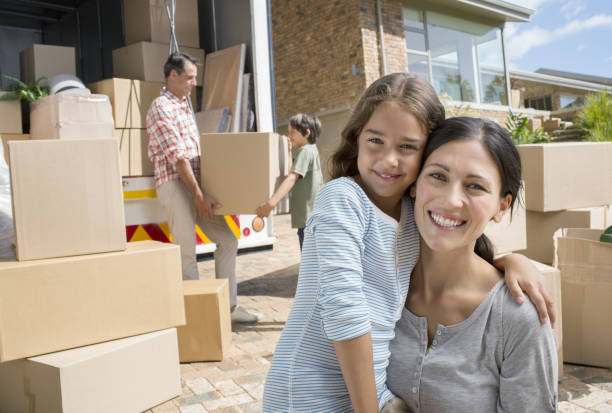 Personalized Moving Services
Our team of professional movers will work with you to create a personalized moving plan based on your individual needs and preferences. We understand that no two customers are alike, so we strive to provide customized services that meet your specific requirements and expectations.
Whether you're moving across town or across the state, our team will ensure that you get the best possible service.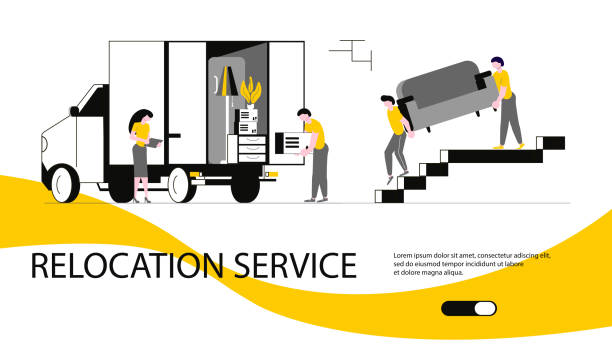 Customizable Moving Packages
A-1 Auto Transport offers a wide range of customizable moving packages to suit any customer's individual needs and budget. Our experienced professionals can provide personalized services, including packing, loading, transportation, and more.
We also offer additional services such as storage solutions, vehicle shipping, and home staging to make your move even easier.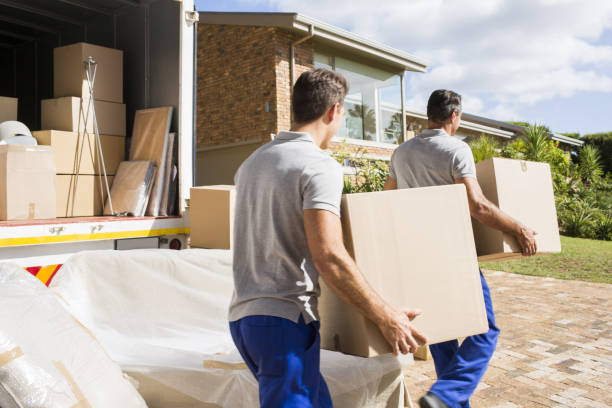 Professional Moving Company
Our team of experienced professionals is committed to providing the highest quality services to all our customers. We have a fleet of specialized moving vehicles and equipment that can handle any size move. We also take the time to listen to your needs and customize our services accordingly, ensuring that you get the best possible service.
Iowa Moving Companies
A-1 Auto Transport is one of the leading Iowa moving companies, providing personalized and customizable moving packages at competitive prices. Our experienced professionals can handle any size move with ease and provide you with a stress-free experience. We also offer additional services such as storage solutions and vehicle shipping to make your move even more convenient.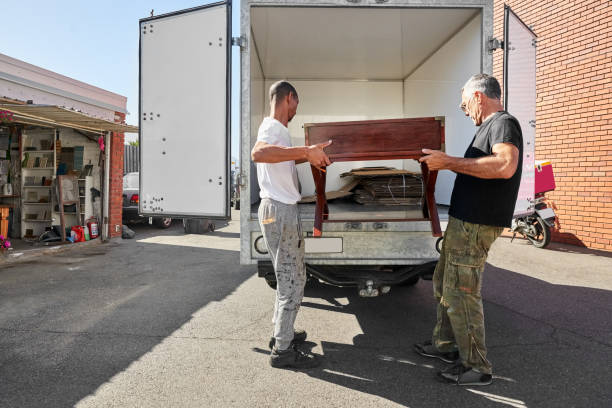 From personalized moving services to customizable packages, A-1 Auto Transport has everything you need for a successful move. Our team of experienced professionals is dedicated to providing the highest quality service at competitive prices. Whether you're moving across town or across the state, our team will ensure that you get the best possible service. Contact A-1 Auto Transport today to get started with your next move!
Choosing Your Iowa Long Distance Movers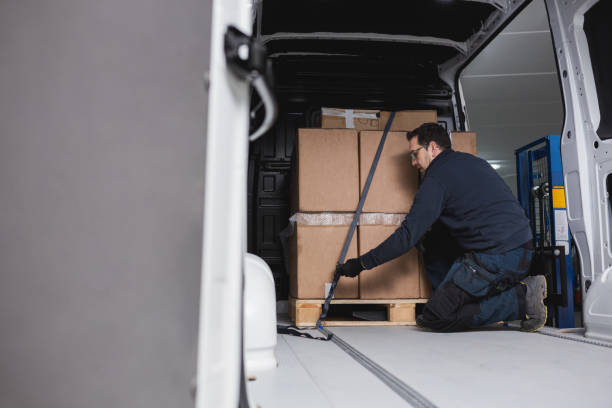 Choosing a moving company for your Ia auto shipping services can be scary. You are trusting them with all your worldly possessions, after all. If you do your research beforehand you will know that the company you chose for your Ia car shipping services are trustworthy and conscientious.
Level of experience: Is this company a couple of guys who bought a used van last week, or is it a group of trained professionals with years of experience in the industry. Find out before you hire them to transport car from A to B.
How much will the company's insurance cover if there is breakage: The law only requires moving companies to cover $0.60 per pound, but some will offer more coverage like full replacement cost or depreciated value.
Look at reviews and testimonials: The internet can be a great resource for researching what kind of reputation a company has. Look at sites like Yelp to help you determine if they have a history of excellence.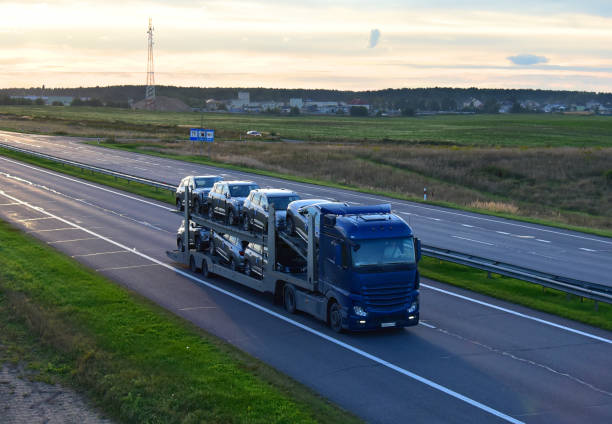 Department of Transportation: All movers who operate between different states must be registered with the federal government and have a U.S. DOT number. Make sure if you are moving out of state that the company you choose is in compliance of these laws.
BBB approval: Movers recognized by the Better Business Bureau often have a wonderful reputation.
Additional services: Check which services the company offers and how much extra they cost. You may want to take advantage of a packing and unpacking service, for example. It also helps to know ahead of time if moving your piano from Sioux city will cost you more.
A-1 Auto Transport can help you move your household goods nationwide. Call 888-241-3110 to get a free, no obligation to buy price quote on interstate moving services.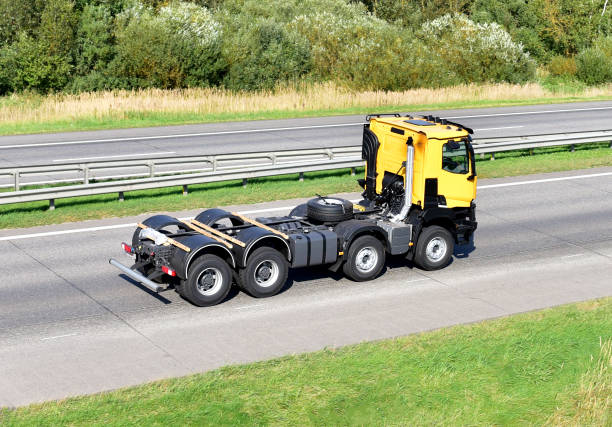 Our Moving Services
Full service packing and unpacking, including packing materials
Door to door moving
Commercial and office relocations
Residential apartment and house moving
Military relocations
State to state, coast to coast, local and long distance moving
Heavy and specialized furniture moving. Piano moving, pool table moving, etc.
Auto transport services (Vehicle Relocations)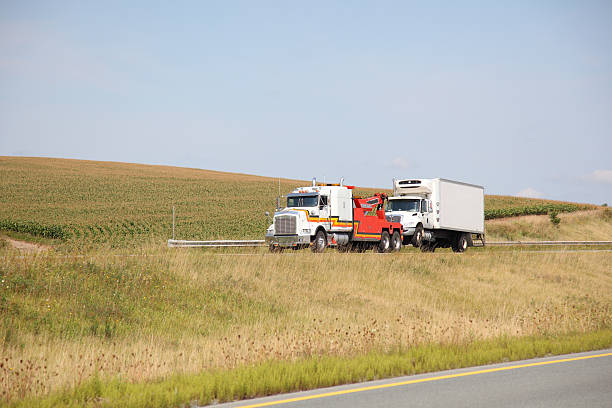 Cost can vary greatly depending your needs. The distance you need to move for your car shipping service, the weight of your possessions, and what additional services you have chosen for your Ia auto hauling services will affect the total cost. Other factors that can contribute to the final total are fuel costs and whether or not you are moving during the Iowa auto transport company busy season. Be sure to call for an accurate free estimate.
Before Signing with Interstate or Local Mover
Check and double check all addresses and phone numbers. You wouldn't want to have your belongings delivered to the wrong address because you didn't check.
Look at the liability and insurance policy concerning lost or damaged items. Make sure it is listed clearly.
All costs and additional service charges should be clearly spelled out on the contract.
Things to Do before Moving
It is always a good idea to transport valuable items yourself rather than leave it up to the movers.
The company should keep a list of inventory that gets loaded onto the truck. Ask for a copy for your records.
Your homeowner's insurance policy may cover any damages. Check before moving day.
International Moving Services in Iowa
If you're going to move in a few weeks, it's important to start organizing your belongings' transport now. The longer you wait, the more likely it will be for complications to appear and for Iowa auto transport companies to add on fees for the late notice.
Booking the auto shipping services early will also give you more freedom to choose how everything will be handled. Perhaps, you can't afford to have the company pack everything. You may want to do it on your own.
Regardless of your plans, we can accommodate you. We can even provide the packing materials while you take care of the packing itself. Of course, our experience will ensure everything is perfectly prepared if you allow us to intervene.
Iowa Cross Country Movers for Hire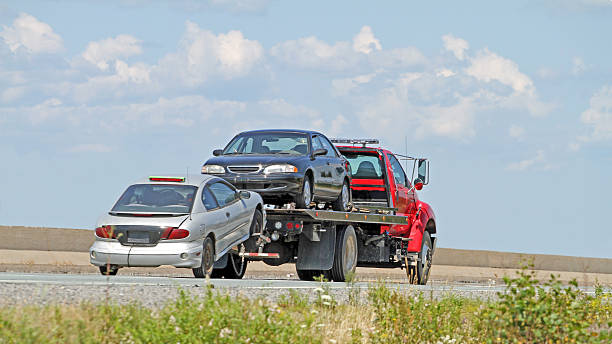 Adamantine Spine Moving
Iowa City, IA
(319) 325-6683
Riley Moving and Storage
4161 Dixon St. #116
Des Moines, IA 50313
(515) 309-1100
Iowa Moving 1
2958 99th St. #5
Urbandale, IA 50322
(515) 975-2840
Iowa Storage Facility Directory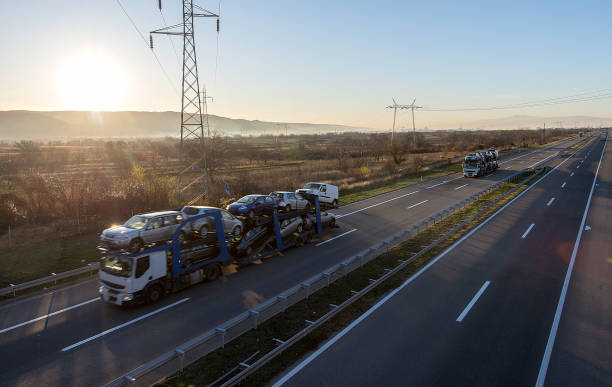 Broadway Storage
4933 E. Broadway Ave.
Des Moines, IA 50317
(515) 512-5174
Quality Care Storage Company
761 Camp Cardinal Blvd.
Coralville, IA 52241
(319) 338-6155
Garage Mahaul Self Storage
4181 Alyssa Ct.
Iowa City, IA 52240
(319) 358-1864
Frequently Asked Questions
What kind of liability coverage will be provided?

As long as you use caution when choosing a shipping company, you won't have to worry about your items being damaged during delivery. This is because you should always verify the insurance status of any professional transport company approved by the DOT.

This implies that as long as you arrange the items according to the instructions, the carrier will be responsible for any damage occurring while they are on the truck. Both the client and the carrier value the pre-travel examination.

Alabama offers two conventional insurance options: expanded values and released value protection. First, pay a small amount per pound based on the weight of your things.

The second choice is better because it provides more value and guarantees that any harm is appropriately made up for.

The pre-travel examination is crucial for securing your case in the event that something is lost or damaged during the trip, so it is also advisable to take pictures. If not, things get tricky because there could not be any proof.
Should I choose Iowa full-service movers or rent a truck and move myself?

Realistically, a layperson cannot transfer a household without assistance. Thus, the solution is relatively straightforward. You will still require more personnel to load everything into the carrier, even if you rent a trailer and hire a driver. Here, not even the actual packing procedure is explained, which is a problem in and of itself.

Hiring full-service movers are preferable to doing everything yourself from start to finish because packing possessions while ensuring no damage during long-distance travel may be time-consuming.

Never be afraid to look at several companies before choosing one. Never choose a company just on the basis of price; instead, weigh the pros and cons and find out if the company has any prior experience transporting goods to the state.
Are same-day moves possible?

The locations of your pick-up and drop-off places are the only factors that matter. Shipping companies provide a more costly fast shipping alternative. Depending on how quickly you need your things delivered, you can even cut the waiting period in half.

The shipping company changes its entire schedule structure to accommodate an earlier delivery using expedited shipping. A delivery that would typically take a week to complete can sometimes be finished in just two or three days. However, the distance will determine if a journey may be finished in a single day.

Your consignment will not encounter any time-consuming challenges if it moves within Iowa; thus, border checks won't be necessary. If the distance is sufficient that the typical quote would take many days, a same-day move is possible.

Considering that the trip to Iowa takes about a week, having things carried there from Seattle or Oregon might be accomplished in a single day, depending on the scheduling.
What are flat-rate moving companies?

After the per-mile and hourly payment models, flat rates rank third on the most frequently utilized payment structures by transportation businesses. You must use caution while selecting a company using this method.

When a business quotes you a price, there are certain factors they take into account, including all associated costs. This covers labour costs, gasoline prices, vehicle usage fees, other costs, and the entire logistical procedure that determines the driver's route.

It is a wise decision for shorter lengths. Still, it might be devastating for longer ones because the corporation would have to account for any unanticipated events at its end. This implies that you would have to pay more overall than if you had used other models.

However, a flat rate also provides you with a reliable figure, something even a quote cannot.
What are the dangers of hiring cheap Iowa movers?

Choosing inexpensive movers is never a bright idea because it could have more effects than you realize. Simply verifying the legitimacy of the firm is crucial since, if you're careless, you may lose everything without having a legal foundation to fight for it.

After confirming that a company is registered, you can compare their prices. Never choose cheap movers because you'll discover that, despite the fact that various reputable companies have advantages, their prices are sometimes equivalent.

This is because the criteria taken into account to determine the final cost of the delivery are always the same, assuming the resources are comparable. Therefore, the cost is compromised if a moving company is incredibly cheap.

It is simple to determine whether a company has a license because connections to registered moving companies that operate in the area are available on all official state websites. Keep in mind that an unauthorized establishment is skipping something, whether it be security measures, liability, insurance coverage, or a lack of qualified staff.
How long does it takeI long-distance movers to move my stuff?

Given the large number of factors that affect long-distance travel, it is impossible to provide an accurate answer. First, even if both pick-up and drop-off locations are in Iowa, the distance between them will lengthen the trip.

Things like the weather can cause delays, so they have a more considerable effect than you might realize. Likewise, consider regional holidays. Even though the organization takes these into account, planning a route around them still takes time.

But there are also other factors at work. Keep in mind that since Iowa is an island, there are no highways that lead there. It will take longer than usual because you'll have to use maritime transport (unless you're forced to use air transport due to urgency).
I need help with an office move. Should I hire Iowa commercial moving companies, or will any moving company work?

A commercial moving company from Iowa is the best choice if you need a reliable shipping company to assist you with an office transfer. This is due to the fact that, as was already mentioned, it is preferable to work with a business that is familiar with the location you will be moving to.

Due to the fact that the person in charge also needs to answer to their employers, everything must be carefully wrapped and loaded while transferring an office. After making the right decision, you may relax rather than stress over the procedure.

If you are planning with the movers, it is ideal if the other party is familiar with the place because they will be able to fill in the blanks if you become lost at any point.
Why should I work with local Iowa moving companies?

When choosing a moving company for your belongings, your first goal might be to work with a significant business that handles international shipping. But bear in mind that bigger isn't always better, especially when it comes to domestic goods.

Imagine you had to relocate your possessions within Iowa. The best option is to use a neighborhood moving business. Even if your things are coming from a more distant state, look for a company that is established in the state or has prior experience delivering to the state.

This is because a local firm is more familiar with regional laws, whether they pertain to weight classification or the acquisition of permits.

The staff members are knowledgeable about how to handle port issues as well as other issues. Nobody can give you advice like a native can.
How are Iowa shipping costs calculated?

All shipping companies must consider the same factors when evaluating cargo pricing. The first and most prominent factor is the distance between your pick-up and drop-off locations. The greater the distance, regardless of whether your company bills by the mile, the hour or a flat cost, the more you'll pay.

Another important consideration is how much fuel the truck will need while it is moving, especially given the impact of variables like weather and traffic. Additionally, weight is crucial because it's challenging to generalize about household products.

The weight of a two- or a three-bedroom house, which weighs roughly 7,500 pounds, affects the weight-related cost of relocating. This figure may alter depending on how much stuff you keep in your home.

Because the logistics are more challenging during the busiest months, you'll spend more money. The final price is also influenced by how much packaging you'll require.
How much do Iowa movers cost?

In general, because prices vary over time and by region, calculating the cost of shipping household goods can be difficult in any state. The client would either pay a fixed payment or be charged per mile if we applied the usual fees.

The per-mile factor can be altered by taking fuel prices into account to estimate how much you'll be charged for the distance the car travels. Some companies do provide hourly rates for shorter distances.

Although the national average is between $800 and $2500, it is challenging to determine a specific number because of how frequently it might change depending on several factors.

The majority of estimates indicate that the cost of relocating a typical shipment to Iowa would be roughly between $3,000 to $8,000 for a two-bedroom home and that it might cost up to $11,000 for four-bedroom houses.