The United Kingdom (UK) is located on the northwestern coast of Europe. England, Wales, Scotland, and Northern Ireland are the four countries that make up the United Kingdom. The total area of the United Kingdom is 94,000 square miles and ranks number 12 on the list of longest coastlines. The United Kingdom was a part of the European Union (EU) and its predecessor, the European Economic Community (EEC) for 47 years until it recently withdrew on January 31, 2020.
The UK is a member of the Commonwealth of Nations, the G7, the Council of Europe, NATO, the G20, Interpol, the Organisation for Economic Co-operation and Development (OECD), and the World Trade Organization (WTO). 
The official currency of the United Kingdom is the pound sterling or only the pound (£). The current exchange rate for a pound and the United States currency is $1.26 US dollars to one pound. Since the official currency in the UK is the pound, they do not accept euros. You are likely to find some who will accept euros, but they will likely give you a reduced exchange rate for them. You are better off using a debit card and getting UK currency from an ATM.
Legally Driving in the United Kingdom
An international driving permit (IDP) is a permit issued in the United States for drivers who are visiting foreign countries. In most countries, including the United Kingdom, if you are only going to be driving in the country for a short time, you can use your United States driver's license. If you plan on relocating to the United Kingdom, your license will be valid for 12 months before you are required to get a UK license.
You can exchange your current valid United States driver's license for a driving license issued in the United Kingdom. The United Kingdom does offer a reciprocal exchange with some countries. These countries include:
Andorra
Barbados
British Virgin islands
Falkland Islands
Gibraltar
Faroe Islands
Japan
Hong Kong
New Zealand
Monaco
Republic of Korea
New Zealand
South Africa
Singapore
Zimbabwe
Switzerland
You will be required to fill out an application for license exchange. The form will ask where you passed your driving exam. If you passed in one of the above countries, you wouldn't be required to take a driving exam. Unfortunately, the United States does not have reciprocal exchange agreements with the United Kingdom. You will need proof that your license is valid, either by photocopying your current license or getting a proof of entitlement letter from the authority that issued your license in your home country.
If you move from the United States and want to get a driving license in the UK, you will have to take a driving test. You will first have to apply for a provisional driving license and then pass the driving test before being granted the official driving license. You are not required to take classes before you take the test, but it would be a good idea to make sure you are familiar with all of the driving rules in the United Kingdom.
Will I Have to Take Any Other Tests?
Some countries require separate endorsements for those who drive different transmission types. Licensing in the United Kingdom indicates the ability to drive a manual or an automatic. If you do not have a manual endorsement, you will have to take a test to be able to drive a manual vehicle in the United Kingdom.
Depending on the type of license you want, you may be required to take one additional test in the United Kingdom. Some countries have licensing specific to automatic and manual transmissions. For example, Australia is on the reciprocal list, so a simple exchange and form are needed to get a UK license. If your license indicates that you can drive a manual transmission, this will convert over.
The driver's license in the United States does not indicate if the driver can drive a manual transmission or not. So if you move to the United Kingdom and wish to have the manual license to permit you to drive these vehicle types, you will have to take an additional test. If you only want the ability to drive an automatic, you won't require any additional testing.
Requirements For the Driver and Vehicle Licensing Agency (DVLA)
Once you are ready to apply for the driving license in the United Kingdom, you will need to make sure you have your application and required documents ready to be sent to the DVLA.
Completed D1 form

You can get this form off the internet, or most post offices have them

Passport Photo
If you are in the UK under a visa, you will need to include your Biometric Residence Permit (BRP)
Your current license or letter of entitlement from the issuing agency
£43 fee

The DVLA only accepts check payments for the licensing services. If you do not have a checking account, you can go to the post office and request a postal order. In most circumstances, if you tell them you need one for the DVLA Swansea, they will create it in the exact amount. There is a fee for these at 12.5%, which adds £5.37 to your payment.
If you have an online bank, you won't have the ability to send a counter check like you can at a physical bank branch.
Make sure you include your name, date of birth, and license number on the back of the check so that there is no mistaking who the fees are being paid for

Self-addressed and registered post envelope

The self-addressed and registered post envelope is optional, but if you do not include one, the DVLA will send your documentation back to you via secondary post. The DVLA does not compensate for loss or delay in the shipping of your documents back to you.
Once you have all of the documents and you are ready to send it to the DVLA, you will send everything to:
DVLA
Swansea
SA99 1BT
If you send it by registered post and include the self-addressed registered post envelope for the documents to be sent back in, they can be tracked. Your new driving license and supporting documentation will be sent to you separately. You should receive your new license in about three weeks, but it could be delayed if your health or personal details need to be verified.
What Do the Codes on My New License Mean?
On the back of the United Kingdom driving license, there are codes and a table with the vehicles you are allowed to drive legally and what you are not allowed to drive. There are also various codes for endorsements and restrictions on the back.
When you get your new license back from the DVLA, the back of the license will have codes and tables that show what you are allowed to drive and what you are not allowed to drive. On a standard driving license, you will see codes like:
AM- A two-wheeled or three-wheeled vehicle with a maximum speed over 25 km/h (15.5 mph) but not to exceed 45 km/h (28 mph) if compliant with code 122
A with restriction of 79(3) which is a motor trike with a motor that puts out more than 15 kW
B1- Quad-bike
B- This letter indicates the driving of cars. If you are restricted to driving only an automatic, it will be followed by a code of 78. Exchange licenses are indicated with a 70.
BE- A car can be driven with a trailer
The restriction and condition codes that will most commonly accompany the letters on your new license are:
01- eyesight correction, glasses or contacts
70- license exchange
71- duplicate license
78- restriction to only automatic vehicles
79- restricted to vehicles that conform with explicitly stated specifications in brackets on the license
79(2)- restricted to category AM of three-wheel or light quadricycles
79(3)- restricted to trikes
122- valid on successful completion

Basic moped training course 125
Requirements of the Road
Whether you are just visiting or relocating to the United Kingdom, it is logical to become well versed in the rules of the road. Driving in the United Kingdom is not like driving in the United States, and it might take a little while to get used to (which you will want to do before you take your driving test). In the United Kingdom, they drive their cars on the left side of the road, whereas the United States drivers stay to the right. There are also requirements for safety and speed limits.
What is Legally Required to Be Inside My Car in the UK?
To promote safety, the United Kingdom requires drivers to have safety equipment inside their vehicles at all times while traveling. These items are standard and easy to be obtained. Items like spare jerry cans (gas can) are not allowed on ferry systems in the United Kingdom.
Things that are required, by law, to be in your car for safety include:
Warning triangle
Reflective jacket/vest
First-aid kit
Spare light bulbs
Fire extinguisher
Having these in your car can help you be safe if you are on the road, and an emergency occurs.
Speed Limits
The United Kingdom uses the imperial system for the road signs along the roadways. All limits and restrictions on these signs are listed in miles per hour. As long as you remember what the standard speed limits are on the UK roads, you should be fine. Most roads with no signs indicate that the limit is the standard. Signs are posted when the speed limit is different.
Built-up areas

Vehicle weight under 3.05 tons: 30 mph
Vehicle weight over 3.05 tons: 30 mph

Single carriageways

Vehicle weight under 3.05 tons: 60 mph
Vehicle weight over 3.05 tons: 50 mph

Dual carriageways and motorways

Vehicle weight under 3.05 tons: 70 mph
Vehicle weight over 3.05 tons: 60 mph

Areas near schools or where a lot of pedestrians are present

Vehicle weight under 3.05 tons: 20 mph
Vehicle weight over 3.05 tons: 20 mph

Roads with sharp bends

Vehicle weight under 3.05 tons: 50 mph
Vehicle weight over 3.05 tons: 50 mph
Speeding and Fines
Before giving you a speeding ticket, the Association of Chief Police Officers (ACPO) suggests a margin of 10% plus 2 mph over the posted limit. Individual police forces have discretion, so if they want to give you a ticket at 1 mph over the speed limit, it is their right.
If you get caught speeding, you risk receiving the following:
Verbal warning
A self-paid speed awareness course in which you must attend
Fixed Penalty Notice (aka speeding ticket in the United States) and a fine of £100
Being prosecuted
You would attend a court date where you could be given a fine ranging from £1000 to £2500, depending on the type of roadway you were speeding on. You could also get a driving disqualification.
ACPO Guidelines
| | | |
| --- | --- | --- |
| Speed Limit | Speeding Ticket | Prosecution |
| 20 mph | 24 mph | 35 mph |
| 30 mph | 35 mph | 50 mph |
| 40 mph | 46 mph | 66 mph |
| 50 mph | 57 mph | 76 mph |
| 60 mph | 68 mph | 86 mph |
| 70 mph | 79 mph | 96 mph |
Other Legal Ramifications
Speeding is not the only way to get a fine or lose your license in the United Kingdom. Other infractions can end up in steeper fines and other penalties. Understanding what you can and can't do on the roadways in the UK can keep you and others safe.
Drinking and Driving- In England, Wales, and Northern Ireland, the legal blood alcohol content is .08%. In Scotland, the legal limit is .05%. The fine for being caught over the legal limit can vary, but as high as £5175 and possible license suspension.
Texting and Driving- Using a mobile device while driving is illegal in the United Kingdom. Fines for this start at £99. Using a hands-free phone can be done while driving, but police can pull you over if they suspect that you are distracted.
Seatbelts- Drivers and passengers are required to wear seatbelts by law. The only exception is if the seat does not have one. Fines for not wearing one can be as heft as £440. A driver is also legally allowed to reverse their car without a seatbelt on.
Transporting your US Car to the UK
When you plan on making an international relocation to the UK, you will probably want to take your car with you. Professional auto transport companies can not only ship your vehicle to the United Kingdom but your personal belongings as well. 
If you are unsure what documentation and measures are necessary before shipping your car internationally, your professional transport company should help you with this. A-1 Auto Transport has handled many international relocations. We offer free quotes and expert services to get you and your car settled in the United Kingdom as soon as possible.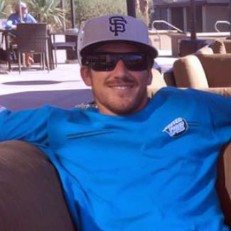 Joe Webster began his journey in the auto transport field by attending the University of Southern California (USC), where he graduated with a Bachelor of Business Marketing.

After college, he started his career in the auto transport industry from the bottom up and has done virtually every job there is to do at A-1 Auto Transport, including but not limited to: Truck Driver, Dispatch, Sales, PR, Bookkeeping, Transport Planner, Transport Manager, International Transport Manager, Brokering, Customer Service, and Marketing. Working with his mentor Tony Taylor, Joe Webster has learned the ins and outs of this industry which is largely misunderstood.

With over 30 years experience in the industry, we've been helping people ship their vehicles, motorcycles, RV's, heavy equipment, household goods and more across the country or overseas without a hitch. Ask us anything.