Part of choosing a professional auto shipping company is deciding the type of pickup and delivery you want to use. There are two types of pickup and delivery options available for your auto transport, door-to-door and terminal-to-terminal. Many people chose door-to-door delivery because of the convenience that it brings to the auto transport experience. Sometimes this is not a delivery option that is feasible due to the size of the truck or the terrain the delivery destination is located at. For these situations, most auto transport companies will request that you use terminal-to-terminal transport for these situations.
What is terminal-to-terminal transport?
Terminal-to-terminal transport is used by auto transport companies who ship high volumes of vehicles in one area to another. These terminals are a lot like storage facilities for vehicles and are often found outside of large metropolitan areas. This method of transport is often cheaper than door-to-door transport.
When a terminal-to-terminal auto transport is used, there are two main reasons to do so. The reasons are because terminal shipping is cheaper or because their origin or destination point was impassible by a large semi and auto trailer.
The terminal shipping option allows for a better time frame for picking it up or dropping it off. As long as you drop it off at the terminal before the scheduled departure of the transport truck, you aren't locked into any windows of time that you need to be available. The same applies to the destination terminal. The attendant will call you when they have received your vehicle, and you are able to pick it up at your earliest convenience.
Cheaper Option
Terminal-to-terminal transport is a cheaper option for both you and the professional auto transport company. The more cars that are moved at one time, the cheaper it becomes for each car owner. Some people will choose terminal shipping for this reason alone. 
Just because it is the cheaper option does not mean that it is any less safe than other methods of transport. These will more than likely involve an open-air transport trailer method because more cars can be situated on these trailers at one time bringing maximum savings to you and the others taking advantage of them.
Unable to Navigate Terrain
Auto transport trucks and trailers are large, sophisticated pieces of equipment. You cannot expect that they will fit on roads that are hard for standard passenger cars to fit on. That is an unrealistic goal for these types of transports. For those who need pickup and delivery, but their origin or destination points are impassible for a large truck, they will often be referred for terminal-to-terminal.
Safety is the biggest concern when it comes to transporting your vehicle, and if it cannot be safely done door-to-door, a driver nor the company is going to risk it. There have been circumstances where a door pickup was available, but there was no way the destination could be delivered, and terminal drop off was used. This isn't a combination that is used regularly, but for some customers, it may be what works best for them. As a professional auto transport company, we try to help and accommodate our customers as much as possible.
Why should I use terminal-to-terminal auto transport?
You should use terminal-to-terminal transport when you are shipping port-to-port, you need an exact time for pick up or drop off, your budget needs a cheaper transport option, or you are in an area where navigating terrain will be impossible for a large truck. Terminal-to-terminal transport is not usually the first choice of those seeking an auto transport.
Terminal shipments can be convenient for those who need a specific timeframe to pick up their vehicle. With door-to-door transport, there is a window of time where you or your designated consignee need to be available to accept the vehicle. This doesn't always work with everyone's schedule. 
When shipping to Alaska or Hawaii, terminal-to-terminal shipping becomes something referred to as port-to-port shipping. This is often the only option when shipping to these states. You bring the vehicle to a port in the contiguous states, and it is shipped to a port in Alaska or Hawaii for pick up. The port-to-port is also a cheaper option for most than trying to accommodate another type of shipping method.
Narrow streets and roads are hard for a transport truck and car trailer to navigate. The challenge is real for any type of auto trailer in most cases. For the safety of your vehicle, the driver, and the transport fleet, a professional auto transport company may request that you consider and utilize a terminal transport for your vehicle.
When shouldn't terminal-to-terminal transport be used?
An auto terminal is a storage facility for vehicles that are being shipped. With this storage can come additional fees if it is not picked up within a specific time frame. You also have less control over the handling of your car when it is in possession of the terminal and attendants.
Since an auto terminal can be used for storing automobiles, when your car is there for an extended period of time, it will begin to incur storage fees. These storage fees may not fit well within your budget, so it is essential to get your vehicle as soon as the attendant calls to inform you of its safe delivery.
One of the perks of using a professional auto transport company is that you are a part of the process when shipping your vehicle. You trust the shipping company that you have chosen for your transport. The moment it arrives at an auto terminal, it is no longer in the hands of the shipping provider. Your vehicle could be driven and moved by various attendants at the facility. You lose a lot of control in the shipping process when using a terminal facility.  
Depending on how the facility is set up, your vehicle may be exposed to the elements while it is there. Some of these facilities are more open than others, making it likely your vehicle will sustain some exposure to the sun, rain, snow, etc., while it is awaiting transport.
Safety of Terminal-to-Terminal Shipping
You may be worried about how safe your vehicle will be while it is at a terminal facility. Much like a professional shipping company, a reputable terminal will be easy to identify. These terminals take safety and security seriously. 
These facilities are often gated with limited access. There are only a handful of employees that have access to the grounds and the vehicles within them. Since auto manufacturers use terminals like this on a regular basis, they may have their own security on location. These security guards can give you a little more peace of mind when it comes to using the terminal transport solution.
One thing to keep in mind is that your vehicle will be insured while it is at the terminal facility as well. You will not have to worry about it not being covered during this part of the transport process.
What is port-to-port shipping?
Port-to-port shipping is a lot like terminal-to-terminal shipping. The philosophy of the transport is the same, taking your vehicle to one location where it will be transported to another. Port-to-port shipping occurs when you take your vehicle to one port authority to pick it up at another. These are widely used in transport to Alaska, Hawaii, and other overseas locations.
Professional shipping companies rely on ports when transporting vehicles across bodies of water. These ports are points of import and export into the countries that the vehicle is leaving and entering. Port-to-port shipping can be described a lot like terminal-to-terminal transport. Only different paperwork is often required when going across international borders.
Much like terminal-to-terminal transport, you will take your vehicle to a designated location where an attendant will take possession of it. The attendant should have the information available about your vehicle shipment if you are using a professional auto transport company for your vehicle transport.
Once at the port, your vehicle will await the shipping vessel. Your vehicle will be loaded onto the vessel when it is time for the transport to occur, and then it is taken to the port authority where you will claim it again.
Why should I trust a professional transport company?
Professional auto transport companies will not start your quote out with a terminal-to-terminal shipment. A transport company wants to make sure your experience with them is satisfying and will help you in any way they can to make sure all the paperwork and delivery procedures are completed correctly.
The reason a professional transport company won't start with a terminal-to-terminal quote unless it is necessary is that it may be a longer process. Some transport companies will not ship from a terminal until they have enough cars for it to be an economical solution. Because of this, it could be a week or longer before your vehicle is loaded onto a truck for transport to the terminal of the destination.
No matter the method of delivery that you choose to go with, a professional auto transport company is going to offer you services that you can't get on your own. When it comes to terminals, ports, or international shipments, it can possibly require a lot of paperwork. Especially in transports across international borders, specific forms are required by Customs and Border Patrols.
When all these forms are required, professional auto transport companies take care of them for you. They make sure they are in order and filled out properly. Falsely filled out paperwork can bring jail time and fines. Ensuring your paperwork is filled out correctly is one of the transport company's priorities.
Licensed and Insured
Professional auto transport companies are licensed, and they are insured.  If a company is not open to giving you their licensing or insurance information, it might be worth looking for a different company. All properly licensed transport companies are going to have a number assigned to them by the United States Department of Transportation (US DOT) and another number assigned by the Federal Motor Carrier Safety Administration (FMCSA). These numbers can be used to look up information about the company and its safety ratings.
Auto transport companies are required to carry at least minimum liability insurance for the vehicles they transport. Making sure that these insurance minimums are provided are a part of your job as a customer. A company with nothing to hide should have no problem supplying their insurance company and liability coverages to you while you are quoting with them.
Be Able to Point Out Fraud
Not all auto transport companies are legitimate and have the best interests of your vehicle in mind. Make sure you look carefully at their website. See if the copy has any significant errors within it. Companies who are legitimate will pay the extra to ensure they are grammatically correct.
Check into the information that has been collected by the Better Business Bureau (BBB), if any exists. A lot of professional transport companies are accredited by the BBB, which can help you find out even more information about their legitimacy. Checking the BBB site for the company can also help you find out if it is a scam or not.
Make sure there is a US DOT and FMCSA number available. This is one sure-fire way to ensure you are not getting scammed. Always check into the numbers and the reviews for the company you are considering using for your auto transport needs.
A-1 Auto Transport and Options You Can Trust
It is with great pride that A-1 Auto Transport tries to accommodate all of your auto transport needs. We make sure we exhaust every option we can before suggesting the terminal-to-terminal transport, just because it isn't always the most convenient option for you or us. We want you to have a little work to do during your vehicle transport, and using terminals only increases the amount of work you have to do.
If you are looking for a BBB accredited auto transport business with all of the required information needed to prove legitimacy, and customer reviews to prove our reliability, A-1 Auto Transport is the vehicle shipping company that you are looking for. Call in today for a free quote on your transport service needs.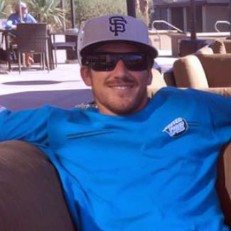 Joe Webster began his journey in the auto transport field by attending the University of Southern California (USC), where he graduated with a Bachelor of Business Marketing.

After college, he started his career in the auto transport industry from the bottom up and has done virtually every job there is to do at A-1 Auto Transport, including but not limited to: Truck Driver, Dispatch, Sales, PR, Bookkeeping, Transport Planner, Transport Manager, International Transport Manager, Brokering, Customer Service, and Marketing. Working with his mentor Tony Taylor, Joe Webster has learned the ins and outs of this industry which is largely misunderstood.

With over 30 years experience in the industry, we've been helping people ship their vehicles, motorcycles, RV's, heavy equipment, household goods and more across the country or overseas without a hitch. Ask us anything.