What's in this article?
Professional Moving Services: Idaho Long Distance Movers
Best Idaho Long Distance & Interstate Moving Companies
Moving can be tough, whether it is across the state or across the country, there is always a lot of hassle and stress. Not only do you have to remember to turn off all the utilities and transfer medical and school records, you also have to pack everything up and load it in a truck.
You need to make sure everything is stacked and secured properly so nothing gets broken, and moving a heavy couch by yourself is impossible. It doesn't have to be this hard. You could consider hiring a moving company near your home in Idaho to help you do the hard work and packing services while you make sure the gas bill has been handled.
Cost & Time Examples For Interstate Moves
| To/From | Distance | 2BR | 4BR | Days |
| --- | --- | --- | --- | --- |
| Boise to Seattle | 418 miles | $2,406- $3,004 | $4,674- $6,748 | 2-4 |
| Nevada to Boise | 508 miles | $2,514- $3,145 | $4,903- $7,084 | 2-4 |
| Denver to Meridian | 652 miles | $2,738- $3,436 | $5,382- $7,804 | 3-5 |
| Boise to San Diego | 752 miles | $2,897- $3,644 | $5,728- $8,324 | 3-5 |
| Meridian to Austin | 1387 miles | $3,540- $4,480 | $7,093- $10,355 | 4-6 |
| Nampa to Memphis | 1537 miles | $3,776- $4,789 | $7,602- $11,120 | 5-7 |
| Illinois to Idaho | 1542 miles | $3,752- $4,757 | $7,546- $11,031 | 5-7 |
| Idaho to Louisiana | 1851 miles | $4,092- $5,200 | $8,274- $12,122 | 5-7 |
| New York to Boise | 2151 miles | $4,538- $5,785 | $9,250- $13,602 | 6-8 |
| Miami to Nampa | 2376 miles | $4,632- $5,904 | $9,428- $13,844 | 6-8 |
*Prices and times are estimated. They can vary depending on the season and the contents of the home. Prices do not include packing.
Estimated Weight (based on home size):
1BR=2600 lbs - 3900 lbs
2BR=3900 lbs - 5200 lbs
3BR=6500 lbs - 9100 lbs
4BR=9100 lbs - 14300 lbs
5BR=11700 lbs - 19500 lbs
Out of State Movers Near Me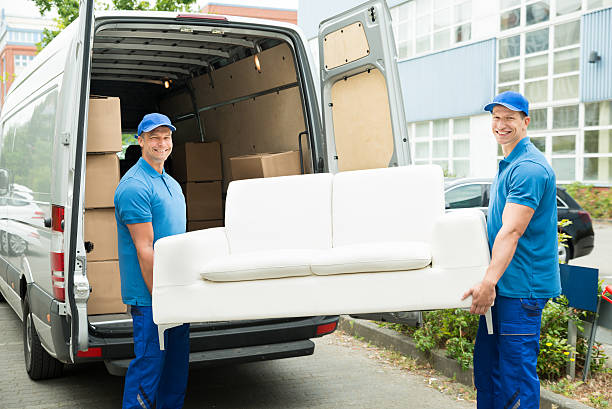 Choosing Your Idaho Long Distance Movers
It is important to do the proper research before hiring a moving company. You're trusting them with everything you own, so you want to make sure you are dealing with an excellent company.
Check the company's reputation online: Sites like Yelp or Google reviews can be incredibly valuable when looking for a moving company. Look for reviews where an issue occurred and how the company handled it to get an idea of what you can expect if something were to go wrong.
Years in the business: Make sure the company doing your move has an established business history and approved by the Better Business Bureau, that way you know you are dealing with a reputable and trustworthy group of professionals in the Gem state.
Registered with the DOT: Interstate movers must be registered with the Federal government and have a U.S. DOT number.
How much insurance does the company provide: Some moving companies insure your belongings for the full replacement value or their depreciated value, but the law only requires moving companies to insure only $0.60 per pound.
Additional services available: There are a whole host of services that moving companies can provide and do excellent job with it. You should see what types of services the company you have chosen will provide and how much extra it will call.
Availability: Can you get a hold of the movers in the event of an emergency during the moving service? It is important to know before moving day.
A-1 Auto Transport can help you move your household goods nationwide. Call 888-241-3110 to get a free, no obligation to buy price quote on interstate moving services.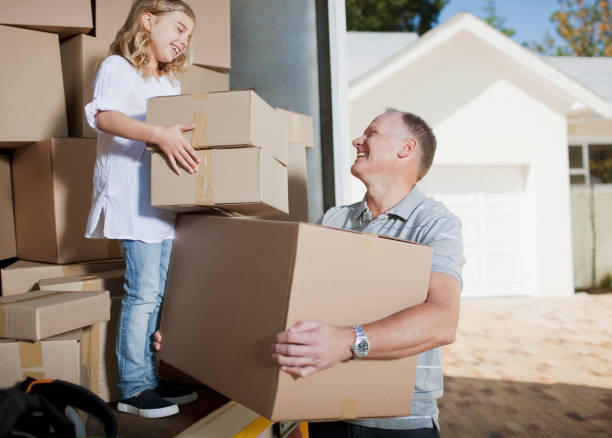 Our Moving Services
Full service packing and unpacking, including packing materials
Door to door moving
Commercial and office relocations
Residential apartment and house moving
Military relocations
Packing supplies
State to state, coast to coast, local and long distance moving
Heavy and specialized furniture moving. Piano moving, pool table moving, etc.
Advantages of Choosing A-1 Auto Transport as Your Idaho Professional Movers
Choosing the right Idaho professional movers to handle your relocation doesn't have to be a stressful process. A-1 Auto Transport is here to provide you with top-notch moving services and make sure that your move is as stress-free as possible.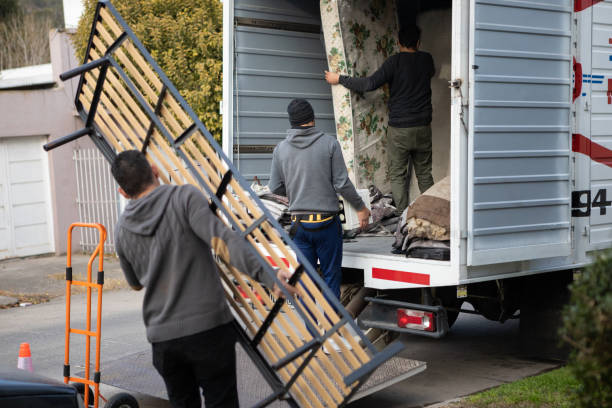 Here are 5 advantages of choosing A-1 Auto Transport as your Idaho professional movers:
Expertise in the Moving Industry
With decades of experience and expertise in the moving industry, A-1 Auto Transport knows what it takes to make sure your move is successful.
Our team of professional movers and packers will ensure that all of your belongings are safely packed and transported to their new location, and that the entire moving process is as seamless and efficient as possible.
Professional Interstate and Local Movers
A-1 Auto Transport provides certified, experienced interstate and local movers who are well-trained in all aspects of the moving process. Our professional movers have years of experience handling moves of all sizes and will be sure to treat your items with the utmost care and respect.
Idaho Moving Companies
We are proud to be one of the top Idaho moving companies. Our experienced team of professional movers will take the stress out of your move by providing you with reliable, safe and secure services that you can depend on.
Moving Process
A-1 Auto Transport will make sure that your move is as smooth and efficient as possible. Our team of professional movers will handle the packing and loading process so that you don't have to, while our experienced drivers will transport your belongings safely to their new home.
Free Moving Quote
A-1 Auto Transport offers free moving quotes to help you get started. We understand that planning a move can be stressful and expensive, so we strive to make the process as affordable and hassle-free as possible. With our free quote service, you can get an estimate of the cost of your move in just minutes!
When it comes time to plan your relocation, trust A-1 Auto Transport as your Boise movers of choice. Our team of professional movers is here to make sure that your move goes off without a hitch and that you can enjoy a stress-free relocation process.
Contact us today for more information or to receive your free moving quote!
How Much Will It Cost To Hire My Idaho Long Distance Movers?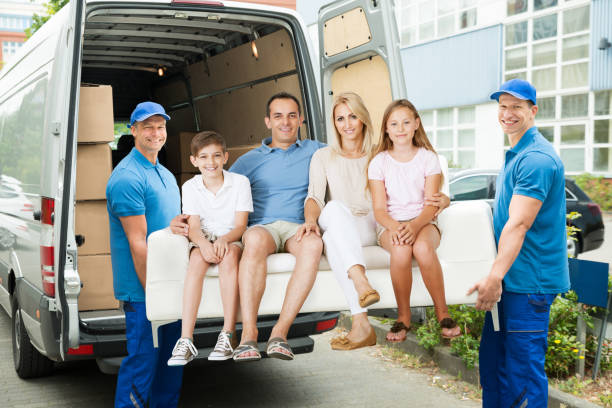 Your costs will vary depending on your particular needs and situation. There are many different factors that go into the final cost. It will, of course, be cheaper to move across town than it will be to move across the country.
There will also be charges based upon how many things you are moving, how much it weighs, the cost of fuel, etc. You can compare quotes by calling different companies for a free estimate.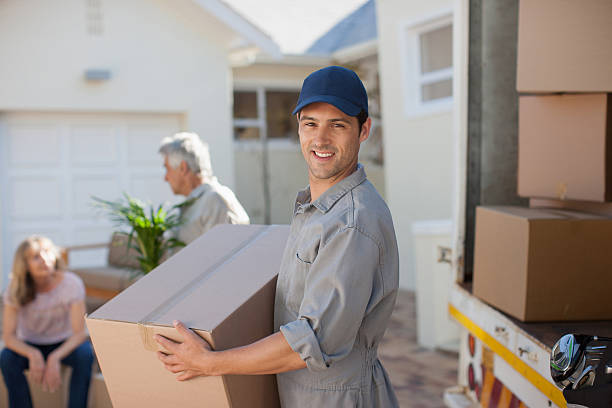 Before Signing a Moving Company
All services and their accompanying costs should be listed clearly on your agreement.
Ensure that the addresses that are listed for both the house you are moving to and the one you are moving from are correct.
Check the policy on damages. Will they cover the required $0.60 per pound or do they cover more?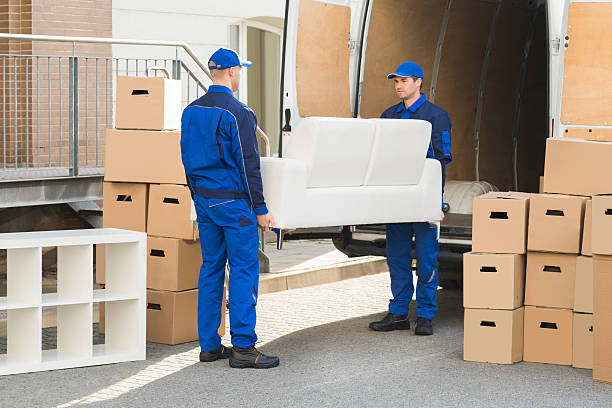 Useful information
Any valuables such as jewelry should be kept with you.
Ask for a copy of the mover's inventory sheet. Note the condition of your items that they have listed on it.
Some homeowner's insurance policies cover items damaged during a move. You should check with you agent to see if yours does.
International Moving Services in Idaho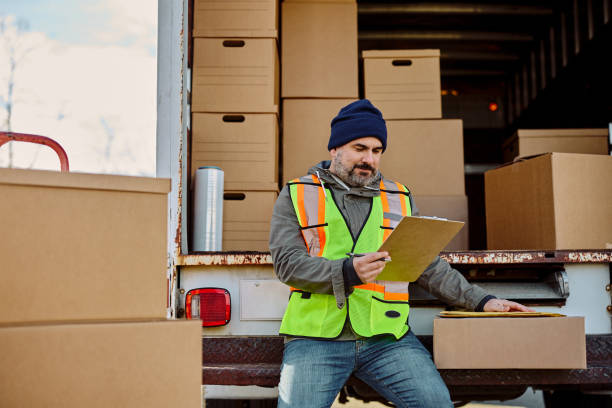 Our team is at your disposal regardless of the distance involved in your move. We can assist you through every part of the transport including with logistics and packing.
Every additional service is optional, so you're in full control. You can also contact the driver and our company to request updates while your belongings are being moved.
If you'd like to proceed, the number on top of this page will be helpful. We can set up a date and discuss the logistics.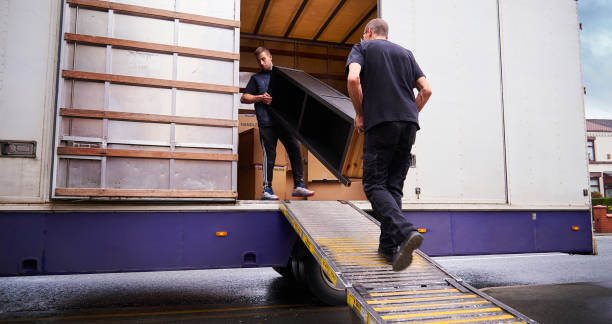 Idaho Cross Country Movers for Hire
Interwest Moving & Storage
1765 N. Yellowstone Hwy.
Idaho Falls, ID 83401
(208) 523-8989
Nicholas Moving Systems
1385 Foote Dr.
Idaho Falls, ID 83402
(208) 523- 2670
Big Boy Movers
3456 E. 17th St. #210
Idaho Falls, ID 83406
(208) 643-0758
Idaho Storage Facility Directory
Idaho Self Storage
10908 W. Fairview Ave.
Boise, ID 83713
(208) 375-3333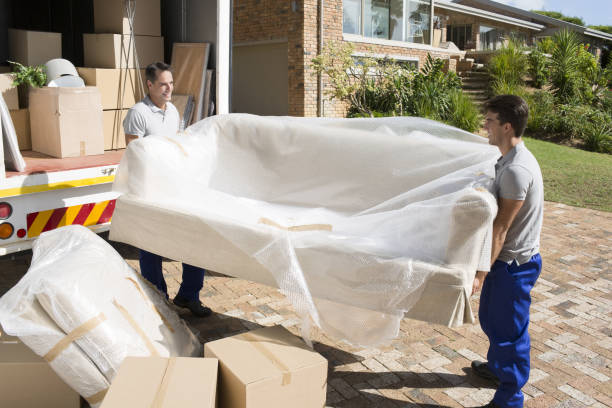 Frequently Asked Questions
What kind of liability coverage will be provided?

As long as you use caution when choosing a shipping company, you won't have to worry about your items being damaged during delivery. This is because you should constantly verify that any DOT-recognized professional transport company is insured.

The pre-travel examination is crucial for securing your case in the event that something is lost or damaged during the trip, so it is also advisable to take pictures. If not, things get tricky because there could not be any proof. You will both have an inventory list, at the very least.

Idaho provides limited liability; however, you can additionally purchase additional insurance in the event that household belongings are damaged during relocation. If your job requires frequent moves, it might be a brilliant idea.

A list of licensed movers is available on the Idaho government website, and the website also urges consumers employing moving businesses to verify their authenticity before engaging them.
Should I choose Idaho full-service movers or rent a truck and move myself?

The answer is straightforward, really. Without support, a layperson cannot relocate a household. Even if you rent a trailer and employ a driver, you'll still need more workers to put everything into the carrier. Not even the actual packing process is mentioned here.

Since packing belongings to minimize damage during long-distance travel may be a time-consuming operation, hiring full-service movers is the better alternative to managing everything yourself from start to finish.

Never be reluctant to explore companies before selecting one. Never pick a business purely on the basis of price; instead, consider the advantages and disadvantages, and see if the business has any prior experience carrying goods to the state.
Are same-day moves possible?

Shipment companies offer expedited shipping, although it is more expensive. You can significantly cut the wait time depending on how much money you are willing to spend.

A delivery that would have taken a week can now be finished in just two or three days, but the cost will be higher since the business has given you precedence over other orders. But whether the trip can be finished in a single day depends on how far it is.

Naturally, a trip from Portland to Atlanta couldn't be completed in a single day, given that it typically requires 6 to 8 days. But it is possible to make the one to two-day trip from Charlotte, North Carolina, to Athens.

If you live in the state, your chances of same-day movements rise, but it also depends on how many objects you own. Although the movers will have a reliable individual supervise the operation, you should still help make sure the valuables are packed carefully.
What are flat-rate moving companies?

After the per-mile and hourly payment models, transportation companies' third frequent payment structure is flat rates. When utilizing this strategy to choose a company, you need to be cautious.

When a company quotes you a price, there are specific things they consider, including all costs. This includes the whole logistical process that defines the driver's route as well as labor costs, fuel prices, vehicle usage charges, and other expenses.

While it is an intelligent choice for shorter lengths, it may be disastrous for longer ones because the company would also have to take into account any unforeseen events at its end. However, a flat rate also gives you a trustworthy number, something even a quote cannot do.
What are the dangers of hiring cheap Idaho movers?

Hiring cheap movers is never a good idea because it could have more consequences than you realize. Simply checking the company's validity is essential since, if you're careless, you may lose all of your possessions without having a legal basis to fight for them.

You can compare their costs after making sure a company is registered. Never hire inexpensive Idaho movers. You'll see that even though different respected businesses have advantages, their pricing tends to be comparable.

This is due to the fact that, provided the resources are comparable, the factors that are taken into account when determining the delivery's final cost are always the same. Therefore, something is being cut if a moving business is exceptionally inexpensive.

This may be in the form of safety precautions, insurance, or even unpaid workers who would handle the items carelessly. It is best not to be seduced by pricing and instead for the confidence that a good firm gives because all of them have the potential to cause problems.
How long does it take Idaho long-distance movers to move my stuff?

It is impossible to give a firm response because of the wide range of variables that influence long-distance travel. The first is the distance between the pick-up and drop-off locations; even though both are in Idaho, this will add time to the trip.

Factors like the weather have a more significant impact than you might think because they could cause delays. Take into account local holidays as well. Even while the organization takes these into account, it still takes time to arrange a route around them.

But there are other elements at play as well. In contrast to a delivery that is closer but necessitates traveling on the interstate, one that is deeper inside the state may be quicker due to border inspections. A firm will provide you with a quote and an approximate delivery date when you employ them.
I need help with an office move. Should I hire Idaho commercial moving companies, or will any moving company work?

A commercial moving company from Idaho is the ideal option if you need a reputable shipping business to help you with an office move. This is because, as was already discussed, it is best to work with a company that is accustomed to the area you will be moving to.

When moving an office, many objects will need to be transported; thus, everything must be carefully wrapped and loaded because the person in charge also has to answer to their employers. You can unwind after making a great business choice.

It's preferable if the other party is familiar with the location if you are arranging with the movers because they will be able to help you if you're having trouble.
Why should I work with local Idaho moving companies?

When selecting a moving company for your property, your top priority should be to engage with a sizable organization that handles international shipments. But keep in mind that bigger isn't always better, especially when it comes to household items.

Imagine that you need to move your belongings within Idaho. The best course of action is to pick a local moving company. Find a company that is established in Idaho or has experience delivering to the state, even if your items are coming from a more distant state.

This is mainly because a local business is more acquainted with the local laws, whether they deal with the weight division or the purchase of permits. The employees will be familiar with the area and will be able to assist you more.
How are Idaho shipping costs calculated?

When estimating cargo prices, all shipping companies must take the same considerations into account. The distance between your pick-up and drop-off sites is the first and most crucial consideration. No matter whether your business charges by the mile, the hour or a predetermined cost, the greater the distance, the more you'll spend.

The amount of fuel the truck needs while it is in motion is another crucial factor, especially given the influence of factors like weather and traffic. Weight is also essential because it is difficult to generalize about household items. The weight-related cost of interstate journeys varies with the weight of a two- or a three-bedroom house, which weighs about 7,500 pounds.

You'll spend extra during the busy months because the logistics are more complex. How much packing you'll need will also affect the overall number.
How much do Idaho movers cost?

Since the final cost depends on a variety of variables, including the specifics of your order, it is impossible to provide an exact amount for your delivery. However, if you look at the typical rates in Idaho, you may get a general notion.

One example is that while the national average for a typical delivery is between $800 and $2,500, the price within a state might vary significantly since there are simply too many dynamic aspects for a business to take into account.

The price might also change depending on the pricing strategy your business employs. If we consider all moving-related expenses, a two-bedroom home transfer from Arizona to Idaho may cost roughly $3,000 to $5,000. The number can reach about 11,000 for bigger homes.