Every day, millions of items get shipped across the United States. These can be cargo going state-to-state or being exported to another country. The options are almost endless when it comes to getting items to consumers all over the world. Different methods of transport exist for cargo. These methods include land, sea, and air modes of transportation. Pros and cons exist for each of these methods, and depending on the cargo you are transporting, one may be better than others.
What is Freight?
Freight, also referred to as cargo, is used to reference certain goods or products that are being transported. These goods or products are transported via methods that use air, land, and sea modes of transportation. Some methods of transportation better suit some goods or products being shipped.
The chances are extremely favorable that several of the items in your home was considered freight at one time in its existence. Many items that are bought at retail locations get shipped in bulk from the point of origin. They are then distributed to stores across the world. Freight can be anything from clothing and furniture to cleaning supplies and food. 
Types of Cargo and Freight
Different modes of transportation have different names for certain kinds of cargo. These names are often a shorthand form for those transporting to know what the cargo is, especially if it exchanges hands during the transport process.
Breakbulk cargo

Materials are stacked on pallets and lifted in and out of holds by cranes. The volume of these types of cargo has decreased due to the increase in container shipments.
Bulk cargo

Bulk cargo is generally referred to as dry or liquid. These are types of commodities like salt, oil, grain, logs, wood chips, etc.

Container cargo

Container cargo is the largest and fastest-growing cargo transport industry. Just about any freight that is shipped could be shipped in a container, which is why it is becoming popular.

Neo-bulk cargo

It is characterized by individual units that are counted as they are loaded and unloaded.

Project or heavy lift cargo

It is often classified as overweight or oversized cargo that cannot fit in a container. Commercial equipment, air conditioners, and factory machinery are examples.

RORO (Roll-on/Roll-off)

Used for automobiles, RORO is the specialized type of transport.
Methods of Transporting Freight
The ways of transporting freight all over the world include air, land, and sea methods. Each one of these methods has its place in the transport and shipping industry as they serve different roles. The types of transport within these categories include ground, shipping, air, and intermodal. Ground transport is split into two separate subcategories that include road transport and rail transport. 
Road Transport Services
Professional transport companies are one of the most significant transport methods on land for retailers. These types of transport trucks, in most cases, are semi-trucks with tractor-trailers. These are the semis that you often see on the roadways delivering all types of freight and cargo across the country. 
Professional companies are not the only ones gracing the roadways with their cargo transport skills. There are professional truck drivers who work for themselves and contract out their services. No matter how the cargo is transported, professional company, or contract driver, they will still be required to have a Bill of Lading for the cargo they are shipping.
Truck drivers have a certain amount of time that they can spend on the road at one time. The reason for this is because fatigue can cause accidents, so their drive time is governed by laws that prevent them from being on the road for too long at one time. For this reason, most truck drivers keep a driving log or have an electronically recorded drive log that they are required to keep.
The loads transported by road get restricted based on weight. In the United States, the Federal Motor Carrier Safety Administration (FMCSA) is the federal standards that are in place governing the restrictions imposed on these types of cargo transporters. The FMCSA enforces these regulations for weight by using truck weigh-in stations on interstates that these transporters must weigh-in at to verify their load's weight.
Railway Freight Transport
 The other type of ground transport is by railway. Trains that are used to move cargo and other goods are called freight trains. The cars attached to the train are called freight cars. When they transport people, they are referred to as passenger cars. You will often find freight cars used by larger companies and factories that will have a personal track set up to fill these freight cars with their products to be attached to an engine for transport.
The popularity of the railway freight transport method has decreased due to the lack of flexibility in the transport. The next time that you see a train go past look at the cargo. You will see farm equipment, automobiles, and other cargo transported via container headed to a destination down the tracks. Despite the loss of popularity, some are trying to advocate for the usage of railway transport because of the environmental benefits.
Maritime Transport
Maritime transport can be referred to by many different names. These names include maritime transport, ocean transport, fluvial transport, and waterborne transport. No matter what you want to call it, it is the shipping of cargo by ship. Although shipping by air is more convenient in overseas transport, shipping by boat is much cheaper. Shipping by boat can be done by boat, ship, barge, or sailboat and can cover any distance over lakes and oceans through canals and across rivers. 
The cargo that can be transported by ship include goods that are packaged in several manners. These include cases, boxes, pallets, and barrels. You will also find cargo on the shipping transports that are in containers. This method was made popular in the 1970s. Transport by boat often takes longer than using other methods, so those who are on a strict schedule tend to use other methods like air transport.
Cargo Airlines
Cargo airlines can also be called air freight carriers. These are airlines that have a primary dedication for transporting cargo and other goods. These are different from the airlines you are used to. These do not include the transport of passengers. Ten of the most popular cargo airlines are:
FedEx Express (US)
Emirates SkyCargo (UAE)
UPS Airlines (US)
Cathay Pacific Cargo (Hong Kong)
Korean Air Cargo (Korea)
Lufthansa Cargo (German)
Singapore Airlines Cargo (Singapore)
Qatar Airways Cargo (Qatar)
Cargolux (Luxembourg)
China Airlines Cargo (China)
These are not the only air freighters across the world, but they are the most popular. Some countries only use commercial airlines for their cargo, while others only use planes dedicated to cargo transport. Most of the cargo that is transported is crated or on pallets. Some aircraft can carry container items.
Intermodal Freight Transport
When freight transport requires more than one mode of transportation to get from the point of origin to its final destination, that is called intermodal freight transport. Intermodal freight transport requires that the freight not be handled when the freight changes the mode in which it is being transported. Intermodal freight transport allows for quicker shipping and reduces the handling of the actual cargo, making it less likely to end up damaged during transport.
Intermodal transport uses handling equipment to help with the transfer of the containers between road, rail, and sea. These pieces of equipment include:
Container gantry crane

This equipment transfers the containers of a sea vessel onto the truck or railcar that will be transporting it further. A spreader beam moves in multiple directions that allow for accurate cargo positioning. A container crane is mounted and run parallel to the side of the ship. A massive boom spans the distance of the cargo hold and quay of the ship to transport the cargo.

Straddle carrier and rubber-tyred gantry crane

These are able to straddle the container stacks as well as the rail and the road vehicles. This allows for the quick transfer of the cargo onto the new mode of transport.

Grappler lift

Similar to the straddle carrier, but it grips the bottom of the container instead of the top.

Reach stackers

The reach stacker is fitted with lifting arms as well as spreader beams that lift containers to truck and rail cars with the ability to stack the containers on top of one other.

Sidelifters

A road-driven truck or semi-truck that has a crane fitted to each end to hoist and transport the containers in a small yard or over a longer distance if necessary.

Forklift trucks

In larger sizes, these are used to load containers to and from trucks and rail cars to a ship and vice versa.

Flatbed trucks

Special chain assemblies on these flatbeds can pull containers on and off the bed using a corner casting system.
What is Terminal Shipping?
Terminal shipping is a hub where freight is dropped off and then redistributed to other modes of transport to be taken to their final destination. These hubs handle multiple kinds of shipping types, as well as methods of transport.
A terminal is a hub where trucks unload their cargo, which will be loaded onto another truck to be transported the rest of the way to the final delivery point. This type of transport is not only accommodating to truck shipments. There are distribution centers all over that accommodate air freight shipping, railway shipping, maritime shipping, and of course, the open road shipping methods.
Full Truckload Shipping 
Full truckload shipping (FTL) carriers transport anywhere from two to six separate company's orders at one time. In most cases, these are semi-trailers that are full of shipments that will be delivered in their current form. Think about a pallet with 150 items shrink-wrapped, forming one unit, and there will be many of these types of loads on this type of truck.
When there are only one or two units, this would be considered a less-than-truckload shipment. Many truckloads that are not full truckloads will be sent to a distribution hub where they are disassembled and then shipped further to their respective locations.
Less-Than-Truckload Shipping
Less-than-truckload shipping (LTL) is used for smaller freight shipments. An alternative to LTL would be a parcel carrier, like FedEx or UPS, who handle small packages that are broken down into units and weigh less than 150 pounds. The loads on LTL shipments are often single pallets with multiple items on them. These are found in distribution centers or terminal locations where they are broken down into separate orders.
One example would be a pallet of t-shirts. This pallet comes from a t-shirt manufacturer to be delivered to a terminal to be distributed to various retail stores. There are 30 boxes on the pallet that is shrink-wrapped and delivered to a terminal. There are five boxes of red shirts, ten boxes of black shirts, five boxes of white shirts, five boxes of blue shirts, and five boxes of green shirts. The pallet would then be broken down based on the orders of the retail chains they go to. To make this easy, say five stores will be receiving these shirts, along with other goods from various other manufacturers.
Once the full order has been obtained for the stores, separate transport trucks at the terminal will be loaded with the merchandise and then shipped to them. For the t-shirts, each truck will be loaded with two boxes of black shirts, and then one of each remaining colors. The truck for each store will then be loaded with any additional merchandise they are to receive, and then the truck will depart and deliver it.
Choosing the Best Method to Ship Your Cargo
Each of these freight transporting methods have their unique qualities. For those who are shipping within a country or within close borders, ground transport may be the most logical method. When shipping internationally, sea or air may be the best option.
If you are trying to ship cargo through ground transport, make sure you are getting quotes from reputable professional transport companies. A-1 Auto Transport is a leader in the transport industry, offering services that span from automobiles, cargo, and even moving services. For the highest quality in transport, give A-1 Auto Transport a call for a quote today.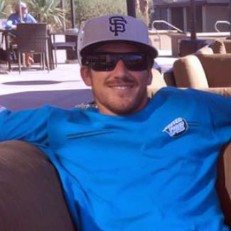 Joe Webster began his journey in the auto transport field by attending the University of Southern California (USC), where he graduated with a Bachelor of Business Marketing.

After college, he started his career in the auto transport industry from the bottom up and has done virtually every job there is to do at A-1 Auto Transport, including but not limited to: Truck Driver, Dispatch, Sales, PR, Bookkeeping, Transport Planner, Transport Manager, International Transport Manager, Brokering, Customer Service, and Marketing. Working with his mentor Tony Taylor, Joe Webster has learned the ins and outs of this industry which is largely misunderstood.

With over 30 years experience in the industry, we've been helping people ship their vehicles, motorcycles, RV's, heavy equipment, household goods and more across the country or overseas without a hitch. Ask us anything.