Retirement in a new country is a delightful and exciting new chapter in life. First, though, you need to arrange your move. If you're not sure where to start, don't worry. Yes, the process can be complicated, long, and, at times, stressful. However, if you start early, familiarize yourself with all steps and nuances, and handle the process with care, patience, and assistance from your shipping company, you can make the move a lot more manageable.
Below, we will walk through some basics of an international move: key players, important steps, and costs. Knowing and preparing for what's to come can prevent delays, damages, and possible mishaps. 
Moving Overseas: The Basics 
If you are moving to a different country, likely on another continent, and are transporting your personal stuff with you via ocean freight shipping, then you're moving internationally. This may seem obvious but it's important to clarify this. Relocating to a different place within your own country or just shipping off your furniture and other personal belongings does not constitute an international move. In fact, an overseas move requires the individual who sends the shipment at the origin to be the same individual at the destination — and to present evidence of relocation to and residence in the new country. 
Key Players
The process of relocating overseas will involve multiple players. Even though your freight forwarder will liaise will each of them, it's advantageous for you to know who they are to communicate clearly and stay on top of the process. The two main players are: 
• Shipper: that's you. You're the party responsible for adhering to rules and regulations for the shipment of your belongings. You are also responsible for import duties, documents, and charges related to unexpected circumstances such as a customs inspection. 
• International Moving or Shipping Company: the company you choose to hire is responsible for tackling several aspects of the moving process. The company agents will conduct the necessary supervision and be the main point of contact if you have any concerns about the shipment and in the event of damages. 
Other people and companies taking part in the process will be the subcontractors of the moving company; they'll have specific roles and functions. Generally, the more functions the moving company can perform itself, instead of outsourcing them, the better for you as a shipper. Additional figures and steps involved are: 
• Origin Agent: the origin agent conducts a visual survey of the move which is to examine and note all items that are being transported. This helps to provide an accurate quote. 
• Freight Forwarder: a freight forwarder manages the importing and exporting of your items, including shipping consolidation, insurance, booking cargo spot, and more. They do not, however, do the actual shipping of your stuff. Freight forwarders act as liaisons between shippers and different transporting agencies with which they usually have solid networks and relationships. 
• Consolidating Warehouse: all of your personal items will be shipped in containers as a Full Container Load (FCL) or Less than Container Load (LCL) depending on the total volume. Shipping via LCL may take longer but cost less, especially if you don't have enough belongings for a separate FCL. Talk to your international movers about availability and the best options for you. 
• Origin Port: once your goods are packed, sealed and loaded into a container, they're taken to an export/origin port. There, the containers are loaded onto a shipping vessel. You will need to pay origin port fees so double-check with your international movers whether the charge is included in the total cost beforehand. 
• Destination Port: here your belongings are unloaded and inspected at customs. Usually, much coordination, labor, and paperwork are involved in this step but none of it will be done by you. As in the origin port, you will need to pay port fees, also known as terminal handling charges; talk to your shipping company agent to find out if the fees are included in your quote. 
• Ship Line: this is usually the company that owns the shipping vessel on which your goods are transported. The shipping line is responsible for providing a "master bill of lading". A good thing to do for you as the shipper is to review the ship line's exemptions rights and purchase in-transit insurance for all your personal effects. 
• Customs Warehouse: this is where your personal items will be stored until customs are cleared. To avoid extra fees and delays, research and ask your international movers what the customs procedure is like at your destination country. 
• Destination Agent: an agent handles the multiple processes your personal goods go through at destination such as customs clearance and delivery. It's useful to get to know your destination agent, who might be hired by your international movers; the agent will be able to guide you through applicable rules and regulations, taxes, exemptions, and other matters. 
Advantages of Hiring an International Movers 
• Expertise: professional companies have the necessary knowledge and experience in the field of international moving. They'll be able to handle the necessary paperwork, coordinate the move, and provide assistance along the way. Furthermore, should any unexpected hiccups occur, reliable international movers will be able to assess and deal with the situation. 
• Organization and Efficiency: experienced movers will take care of your personal belongings with great care, provide a seamless service, and give you peace of mind. 
• Accountability: All international movers must have liability insurance, which also provides you, the shipper, an assurance in the safety of your items. 
• Networks: reputable international moving/shipping companies have extensive networks in which they operate and established relationships with different key players in the shipping process. 
• Convenience: well-trained moving/shipping personnel will handle the entire move so you can focus on other things. 
• Safety: movers know how to properly handle your valuable and fragile items and minimize the risk of damage. 
• Cost: though the fees might seem high, doing it by yourself will cost you more. The movers take care of materials, trucks, finding reliable contractors, supervising, and more. 
What are the International Moving Costs? 
Relocating overseas is costly. It involves several expenses, both expected and unexpected. Therefore, it's hard to tell the exact amount or even the estimates since each move is different. You can speak to your shipping representative to discuss the quotes and total expenses. Let's take a look at the main factors that constitute the overall cost: 
1. Moving and Transportation: this will be the largest expense. The cost depends on several factors such as the size of the move, distance, route, and transportation method. Sea freight is usually the most economical option which is why many work directly with international shipping companies. While many aren't equipped for home moves, many professional carriers like A-1 Auto Transport offer a comprehensive overseas moving service. 
2. Packing and Unpacking: many moving companies will charge extra for this. Often, destination countries require the movers to vouch for the imported items to ensure nothing illegal is brought in. If you want to save on this step, you can talk to your moving/shipping company to find a solution. For example, you may pack everything yourself but leave the boxes open so their representative can inspect them. As for unpacking, you can reduce the costs by doing it yourself. 
3. Insurance: many international movers already include insurance in their quote – just double check it's there. You also may want to make sure a maritime policy is in place if you're shipping your items by sea. 
4. Storage: the chances are, you may end up paying for moving storage. Coordinating arrival dates, retrieval, and delivery can be challenging; fortunately, you can arrange for your items to be stored before you're ready to have them delivered and pay a reasonable price for it. 
5. Customs & Taxes: the value of customs duty charges and taxes depends on the country. Generally, the amount is not large and is based on the value and kinds of items you're bringing. For more information, speak to your shipping agent or conduct independent research. 
6. Lawyer: a reliable lawyer can help you tackle an incredibly complex process of filing paperwork for an international move. It gives assurance, peace of mind but can also cost a significant amount. If you want to reduce the costs, you can handle the documents yourself with some internet research. 
7. Other: bear in mind that moving overseas is a complex process. Many unexpected things and expenditures can come up. This includes any delays, damages, strikes, natural disasters, and so on. Besides, finding accommodation and settling in a new place also takes time and money. While you can't control everything, you can prepare yourself by doing your research, communicating openly with all parties involved, reviewing all documents you sign, and knowing what to expect at the destination. Another important step, and possibly your best guarantee, is finding a trusted, licensed professional shipping company to handle your move. 
What About My Car? 
Now that we've taken a look at the basics of moving your personal belongings, let's talk about transporting your car or your motorcycle abroad. Shipping vehicles overseas can, too, be complicated and long, but auto carriers can reduce the headache by arranging a hassle-free shipment and providing assistance. Usually, shipping an automobile requires a separate procedure and can cost an additional $1,000-to-$5,000 for a standard car by sea freight. 
Similarly to the shipment of your household goods, you will need to prepare the paperwork and handle the import taxes and customs, among other steps. With so much going on already, it can get overwhelming. 
Fortunately, many people can hire international shipping companies to transport both their personal belongings AND vehicles. Not only will it be more convenient since you'll have a single centralized entity managing all of your goods, but it can also be a lot cheaper. 
At A-1 Auto Transport, we offer a seamless, smooth, and organized international moving service. With years of experience and thousands of satisfied clients behind, we are the industry leaders in the field of automobile shipping with a sound network of established contacts and channels to ensure all of your belongings – household items and vehicles alike – are transported to your new home overseas as safely as possible.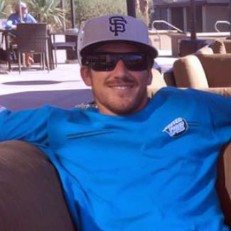 Joe Webster began his journey in the auto transport field by attending the University of Southern California (USC), where he graduated with a Bachelor of Business Marketing.

After college, he started his career in the auto transport industry from the bottom up and has done virtually every job there is to do at A-1 Auto Transport, including but not limited to: Truck Driver, Dispatch, Sales, PR, Bookkeeping, Transport Planner, Transport Manager, International Transport Manager, Brokering, Customer Service, and Marketing. Working with his mentor Tony Taylor, Joe Webster has learned the ins and outs of this industry which is largely misunderstood.

With over 30 years experience in the industry, we've been helping people ship their vehicles, motorcycles, RV's, heavy equipment, household goods and more across the country or overseas without a hitch. Ask us anything.