Cheapest Long Distance Moving Options
There are many reasons for you to move. Whether you find a new job on the other side of the world, or because you want a change of scenery, no one wants to pay more for a service.
This article is designed to help you find the cheapest long distance moving options in your area. Moving costs are determined by many factors. Remember, no two trips are the same. Moving the same amount of distance within a country, like Canada if you move from coast to coast, can cost less than moving that same distance to the UK.
Keep reading if you want to learn the easiest ways to find the cheapest long distance moving options. In this article, we will discuss the following:
Some of the most common factors that determine pricing for moving services include:
Destination
Route
Extra services
Type of transportation
Scheduling
Documentation/paperwork required
Each of these factors can significantly increase or decrease the price you will pay to move, while others will not. Again, each moving trip is different.
While it is impossible to quantify the cheapest long distance moving options for this reason, we will use this article to show you how you can lower your moving rate. Whether or not any or all of these factors will apply to your moving needs will depend on the specific service you need. If you want a more specific quote, contact us and we will provide you with a detailed breakdown of your estimated costs.
Destination
Freight charges are determined based on miles driven. Therefore, shorter distances are cheaper than longer distances, but the rates do not scale equally. Longer distances may cost more, but the rate often becomes cheaper if you are shipping your belongings along major highways and access points.
How long is a long distance trip?
That will depend on the moving company. Each moving company will set a rate for their long-distance moving service. Check and see if the rates are equivalent at different companies. Rates may vary and comparing them with a company's competition may help you get a cheaper price.
The destination also matters. The harder it is to arrive at a destination, the more expensive moving will be. If you want to lower your long distance moving job, try to find an easier destination for your moving company to deliver your belongings to. Shipping your belongings to a major city is often cheaper than a remote area in the countryside. Like the distance, each moving company will rate their moving tasks differently based on the final destination.
A-1 Auto Transport can help you move your household goods nationwide. Call 888-509-3213 to get a free, no obligation to buy price quote on interstate moving services.
For instance, moving from California to Texas may be cheaper than moving from California to Mexico, depending on moving requirements. While the route from California to Mexico may be shorter than from California to Texas, Texas is easier to get to, so it is cheaper. You also have to consider international import and export laws, additional paperwork, and all the fees that go into making an international move possible.
Route
The cost of moving your belongings, both short-distance and long-distance, will also depend on the route you require. More difficult and longer routes will cost more for the moving company to travel than simpler and shorter routes.
While some objective forms of calculation exist to determine route pricing, like time driven, or miles driven, other fees are subjective, like the cost of the truck, the driver's wages, and the time of day you are moving.
The best way to find the cheapest route for your moving requirements is to contact the moving company well ahead of time. Their staff will work with you to ensure that you are able to find a solution to your moving needs within, or close to, your desired budget.
The less notice you provide a moving company, the more expensive the service will be. These companies really do want your business, but if their schedules are already full, they are going to charge you more to accommodate you because it may result in them shuffling other jobs around, or booking additional equipment at a premium.
Extra Services
Some clients also request extra services. The specific types of extra services depend on the moving company, as each company offers slightly different services.
Some moving companies will offer packing services, while others will not
Some moving companies will offer temporary storage for your belongings, while others will not
Some moving companies will provide you with a future discount on their moving services to retain you as a long-term customer, while others will not
Extra services are never free, but they can make for a positive and smooth moving experience. Sometimes these extra services are worth the extra cost.
Type of Transportation
There are three main types of transportation that a moving company will use to move your belongings long-distance. If your route is 100% accessible over land, your company will most likely use a trailer or a box truck.
This is the simplest way to move your belongings long-distance, and it is the cheapest of all the transportation options as well. All you need to do is pack your belongings and have your belongings put on the truck. Your belongings will then be driven to your destination, and then unloaded. Once unloaded, all you need to do is unpack your belongings.
This method is the cheapest form of transportation because it is so simple. Less work is involved for the company so they do not need to put in any more effort or time than is required for a standard moving job.
If you are moving overseas, especially internationally, you have two main moving options: cargo ship or cargo plane.
Cargo ships are cheaper to use than cargo planes, but you will need to keep in mind that the moving process will take longer. You will receive space in a shipping container for your belongings. Your belongings will be packed up and placed in the container. The container will be locked and the ship will travel to your intended route.
Once there, your shipping container will be offloaded and you will be able to access your belongings. Most likely, the moving company will simply place your belongings in a truck and drive them to their final intended destination.
The last long distance moving option is a plane. Cargo planes are expensive to rent, but may be worth it. If you are moving from Canada to Australia, or from America to China, or some very, very long distance, it may make sense to move your belongings by plane, especially if you are on a tight deadline. This is the main advantage of using a plane over a ship.
Similar to shipping transportation, your belongings will be loaded onto a plane and the plane will travel to your destination airport. From there, your belongings will be placed in a moving truck, and driven to your final intended destination.
Scheduling
There are two types of scheduling that you need to be aware of, as these types can have a huge effect on your moving rate.
The first type of scheduling is based on the calendar year. Generally, moving companies are less busy earlier on in the year. If you book a moving company to help you move in January, February, or March, you should be able to get a good deal. However, the further out in the year it is, the more expensive moving will be.
This often has to do with the fact that many people move later in the year. As moving companies become busier, they need to charge premiums in order to accept your business due to the increased demand. It is like surge pricing in an Uber in that it is only in effect when demand outpaces supply.
This only applies to normal days. If you ask a moving company to help you move during a holiday for instance, no matter if it is early in the year or later, expect a premium for that service. Holiday pay is usually more expensive and regulated by state and federal laws.
The second type of scheduling is based on your own personal timing. If you contact a moving company a few months in advance, you will receive a better rate than if you contact them 2 weeks before your move.
In general, companies charge more for expedited service. This is not unique to the moving industry. If you have ever taken your car to a mechanic, or sent a letter by post, you have seen this pricing arrangement. Moving services are no different.
To lower your rate, and to find the cheapest long distance moving options, book your moving date as far in advance as possible. Giving yourself and the moving company enough time to fully prepare will result in a lower rate.
Documentation/Extra Paperwork
With every moving service, there will be documentation to fill out. However, some moving trips will require more paperwork to fill out than others. Moving across a state or a province should not be an issue. However, moving out of state or out of province will require more paperwork. The same is true for moving internationally. The more recognized borders you need to ship your belongings across, the more paperwork you will need to fill out.
Dealing with U.S. Customs is a fairly straightforward process, but it is by no means an easy one, especially if you have no experience with import and export laws. If you are planning to move internationally, we cannot stress enough the importance of hiring an experienced logistics company to help you with the move.
Remember, paperwork costs time and money. Not only does paperwork need to be ordered, but it also needs to be reviewed before submission in order to appear border security, especially international borders agents. If you make mistakes on your paperwork, your belongings can be held up at the border, outright denied, or even seized. This is why it is essential for you to hire an experienced moving company to help you oversee any international moves. They are familiar with the import and export process, they know exactly what steps to take, and they will help you get through the process as quickly as possible.
Whatever you do, don't forget this…
When a moving company wants to move belongings across a border, oftentimes that company will need to hold special permits and licenses to actually make the transport. If a company does not have the required documentation, whether it is paperwork, permits, or licenses, that company's transportation may be turned around, and that company may be fined.
The more work and special documentation that a company needs to do for you, the more money it will cost to move your belongings.
Finding the Cheapest Long Distance Movers
You now have a clear understanding of the value that destinations, routes, extra services, transportation types, scheduling, and documentation/paperwork play in determining your moving rate. With this information, you should contact long-distance moving companies near you and attempt to seek out the cheapest rate. When doing this, realize that a lower rate does not always translate to better service. If you are sentimental about your belongings, or cannot replace them, consider using a slightly more expensive, more reputable moving company.
If you are looking for the cheapest long distance moving options, we recommend that you call all the major companies in your local area.
And then do this…
Call A-1 Auto Transport. We guarantee that our prices will match or beat theirs, and we have the reputation to back our claims. If you want to work with a business that has been working in this industry for over a decade, give us a call.
Our goal is to help you achieve a stress-free move. Whether you are shipping your car or household belongings, we are here to make the process go as smoothly as possible.
What are you waiting for? Give us a call today!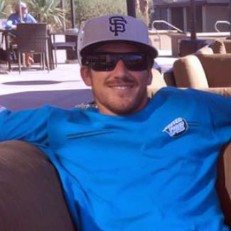 Joe Webster began his journey in the auto transport field by attending the University of Southern California (USC), where he graduated with a Bachelor of Business Marketing.

After college, he started his career in the auto transport industry from the bottom up and has done virtually every job there is to do at A-1 Auto Transport, including but not limited to: Truck Driver, Dispatch, Sales, PR, Bookkeeping, Transport Planner, Transport Manager, International Transport Manager, Brokering, Customer Service, and Marketing. Working with his mentor Tony Taylor, Joe Webster has learned the ins and outs of this industry which is largely misunderstood.

With over 30 years experience in the industry, we've been helping people ship their vehicles, motorcycles, RV's, heavy equipment, household goods and more across the country or overseas without a hitch. Ask us anything.