What's in this article?
Affordable Moving Solutions: Cheap Movers

Rhode Island You Can Depend On
When it comes to moving, the keyword is undoubtedly "stress-free." We understand that the process of relocating your home or business or moving to Rhode Island College can be overwhelming. That's where professional movers come to the rescue, especially in Rhode Island, where dependable and affordable moving solutions are readily available.
A1 Auto Transport is part of a trusted Rhode Island moving company and is your local expert when it comes to efficient and stress-free moves. Whether you're planning a local move within the state or a long-distance journey, they have you covered. These professional movers understand the importance of a smooth transition, ensuring that your move is not only cost-effective but also hassle-free.
With A1 Auto Transport, you can depend on a team of experienced and courteous professionals who prioritize your needs. They are dedicated to providing top-notch service, making your move a seamless experience from start to finish.
So, if you're seeking reliable interstate or local movers in Rhode Island for your upcoming residential or commercial move, look no further. A1 Auto Transport Movers, your trusted and affordable moving partner, are here to make your relocation stress-free and successful.
Rhode Island Cheap Movers Near Me
When in Rhode Island, there are many options available as far as moving is concerned. Rhode Island cheap moving companies provide the residents of this area with an inexpensive and efficient way of moving. They help them get to their destinations in an affordable and less stressful way than when moving by themselves. It is advisable to choose a moving firm with a rate you can afford.
Why You Need a Mover
Relying on a moving company is associated with various benefits. However, you need to ensure that;
Your household goods are insured.
The firm is licensed and allowed to provide long-distance, cross-country, and interstate services.
They have professional employees who are well-trained and courteous in the way they handle their customers.
Contains all the services that you need when moving to a new place. For instance, they have trucks with enough moving storage, etc.
A-1 Auto Transport can help you move your household goods nationwide. Call 888-241-3110 to get a free, no obligation to buy price quote on interstate moving services.
Moving Companies are Famous Because They Are
Fast: Moving to a different place is a tedious and time-consuming process. Arranging your belongings is not an easy task too. This adds to the challenges of moving to a new area. Moving companies have professional workers used to carry out these activities. They will carry out activities such as loading, unloading, packing, and unpacking faster and professionally, save you time, and help you reach your destination efficiently.
Cheap: Moving is also an expensive practice. It is even more expensive when one has to get a day off to arrange his items. However, hiring a moving company is cheap. Such corporations have heavy lifting tools to load bulky in our trucks and unload them when you get to your new house.
Efficient: Moving companies also bring efficiency, especially on the moving day. They send enough moving labor services on that day to ensure you are served efficiently. They are also familiar with the local area, which is very beneficial if you are not familiar with the region. You can get an estimate and set aside the actual budget for the entire moving process.
Storage Services: Another way in which moving companies are essential is because of the other services they provide. Moving and storage companies offer their clients storage services. These services are critical, especially when the movement is not permanent. However, these services come with increased rates. It's important to check whether the services are included in the quotes that you get.
Rhode Island Cheap Moving Rates & Time To Move Examples
| To / From Rhode Island | Distance | Cost (2 BR) | Cost (3 BR) | Cost (4 BR) | Estimated Time In Transit |
| --- | --- | --- | --- | --- | --- |
| Rhode Island to Cheyenne, WY | 1703 miles | $4,503 - $5,719 | $6,799 - $9,091 | $9,091 - $13,310 | 5 - 7 days |
| Murfreesboro, TN to Rhode Island | 875 miles | $3,379 - $4,254 | $5,031 - $6,687 | $6,687 - $9,716 | 3 - 5 days |
| Rhode Island to Douglas, AZ | 2191 miles | $5,114 - $6,515 | $7,759 - $10,397 | $10,397 - $15,260 | 6 - 8 days |
| Charlotte, NC to Rhode Island | 650 miles | $3,086 - $3,873 | $4,573 - $6,064 | $6,064 - $8,789 | 3 - 5 days |
| Rhode Island to Newport News, VA | 392 miles | $2,619 - $3,264 | $3,838 - $5,065 | $5,065 - $7,295 | 3 - 5 days |
| Providence, RI to Rhode Island | 33 miles | $923 - $1,129 | $1,313 - $1,708 | $1,708 - $2,418 | 2 - 3 days |
| Rhode Island to Shafter, CA | 2567 miles | $5,512 - $7,034 | $8,387 - $11,253 | $11,253 - $16,543 | 6 - 8 days |
| Jacksonville, FL to Rhode Island | 943 miles | $3,534 - $4,456 | $5,276 - $7,019 | $7,019 - $10,213 | 3 - 5 days |
| Rhode Island to Salem, MA | 88 miles | $2,049 - $2,522 | $2,945 - $3,853 | $3,853 - $5,490 | 2 - 3 days |
| Macon, NC to Rhode Island | 480 miles | $2,786 - $3,482 | $4,102 - $5,424 | $5,424 - $7,833 | 3 - 5 days |
*Prices and times are estimated. They can vary depending on the season and other factors.
Hire Movers: Our Services
We are among the most prominent Rhode Island cheap movers. In the 20 years we have been in operation, we have provided our clients with the following relocation needs at affordable prices;
Residential Moving
Commercial/Office Moving
Moving truck
Full service moving
Residential Moving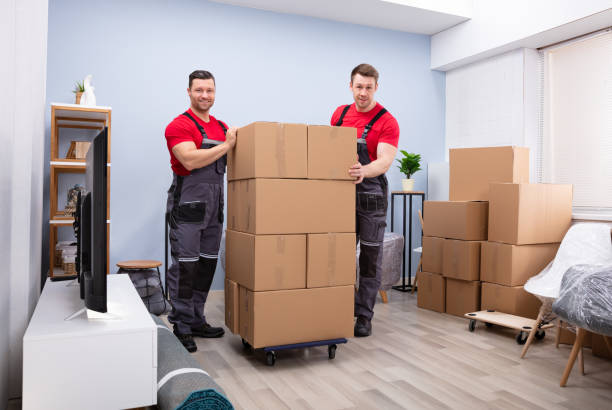 Our residential moving services are designed to make your transition to a new home as hassle-free and efficient as possible. We understand that moving can be a stressful experience, and that's why we're here to take care of the heavy lifting for you. Our experienced team of movers will work with you to create a customized plan that meets your specific needs and budget.
Whether you're moving locally within Rhode Island or embarking on a long-distance journey, we've got you covered. We offer packing services and can provide high-quality packing materials to ensure your belongings are secure during the move.
Our professional movers will carefully load your items onto our trucks, transport them to your new location, and unload them, taking every precaution to prevent damage. With our residential moving services, you can trust that your cherished possessions will be treated with care and respect from start to finish.
Commercial/Office Moving
When it comes to commercial and office moving, we understand the unique challenges businesses face during a relocation. Our goal is to minimize downtime and disruption to your operations, ensuring a smooth transition to your new space. Our experienced team will work closely with your organization to efficiently plan and execute the move.
We have expertise in handling sensitive office equipment, important documents, and valuable technology. Our movers are trained to disassemble and reassemble office furniture, ensuring that everything is transported securely.
We also offer packing services to protect items properly during transit. With our commercial and office moving services, you can trust that your business assets will be relocated safely and with minimal interruptions, allowing you to return to work as soon as possible.
Moving Truck
Our moving truck services are integral to our operation, providing reliable and efficient transportation for your belongings. We maintain a fleet of well-maintained moving trucks in various sizes to accommodate your specific needs.
These trucks are equipped with the necessary tools and equipment to ensure a smooth and secure move. Whether you're moving into a small apartment or a large household, our moving trucks can handle the job.
They are spacious, clean, and designed to protect your items during transit. Our experienced drivers are skilled in navigating Rhode Island's roads, ensuring your belongings arrive at their destination safely and on time.
Full-Service Moving
Our full-service moving option is designed to offer you a stress-free and comprehensive moving experience. With this service, we take care of every aspect of your move, from packing and loading to transportation and unpacking.
You can sit back and relax while our skilled team handles all the logistics. Our full-service moving includes packing services, disassembling and reassembling furniture, careful handling of fragile items, and transportation in our well-equipped moving trucks.
We also offer options for storage if needed. This service is ideal for individuals or families who want to minimize the hassle and stress of moving and prefer to leave it in the hands of professionals.
At Rhode Island Cheap Movers, our commitment is to provide you with affordable and dependable relocation solutions. With 20 years of experience, we have the expertise and resources to handle all your moving needs, whether residential or commercial, ensuring a smooth and cost-effective move.
You Should Hire us Because
We understand you and your moves. Our prices are therefore tailored to meet your needs.
We are trusted by many people in this area. That is why we have positive reviews on various websites and social networks.
We are a cheaper mover than most of the other companies. You can call us and get a free quote.
If you are in need of cheap moving services in Rhode Island, contact us now. Let us help you get to your new office efficiently and on time.
How to Determine if Your Moving Company Provides Professional Work
When you're gearing up for a long-distance move, like relocating to or from Rhode Island, choosing the right movers can be a game-changer. You want to ensure that you hire professionals who will handle your moving needs with care and expertise. So, how do you know if a moving company offers professional work? Let's break it down for you.
Check for Proper Licensing and Insurance
One of the first things to verify is whether your Rhode Island movers are licensed and insured. A professional long-distance moving company should have all the necessary permits and insurance in place. This ensures that they follow industry regulations and are prepared to address any potential mishaps during your move.
Read Online Reviews and Ask for Recommendations
In this digital age, it's easy to find reviews and recommendations about long-distance movers in Rhode Island. Reading feedback from past customers can give you valuable insights into the company's professionalism. Don't hesitate to ask friends, family, or colleagues for their recommendations as well.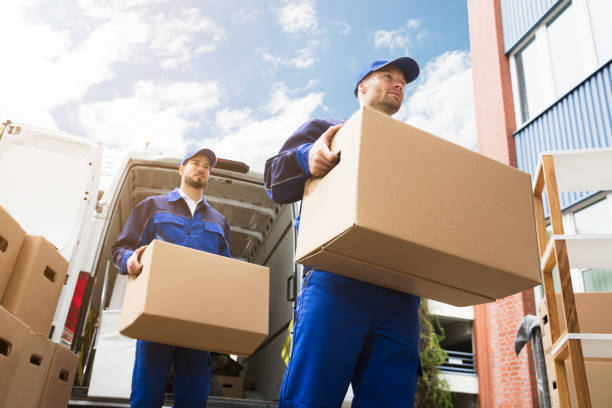 Inquire About Their Experience
A full-service moving company with a substantial track record is typically a good indicator of professionalism. Ask about the number of years they've been in business and their experience with long-distance moves. Experienced movers are more likely to have the knowledge and skills needed for a smooth relocation.
Assess Their Communication
Professional movers maintain clear and open communication with their customers. They should be responsive to your inquiries, provide detailed estimates, and explain their services comprehensively. If a company is transparent and attentive to your questions, it's a positive sign.
Verify Their Equipment and Resources
A professional long-distance moving company should have the necessary equipment, like well-maintained trucks and packing supplies. They should also employ trained personnel who can handle your moving needs efficiently and safely.
Check for Additional Services
A full-service moving company often goes the extra mile to meet your specific requirements. Whether it's packing, storage, or specialized handling of delicate items, professional movers should offer various services to cater to your unique moving needs.
By considering these six key points, you can make an informed decision when hiring long-distance movers for your Rhode Island move. Choosing professionals will help ensure a stress-free and successful relocation experience.
How to Save Money When Hiring Movers
Moving can be a bit stressful, but it doesn't have to break the bank. Whether you're relocating to or from Rhode Island, hiring movers can be a cost-effective and efficient choice. Here are six tips on how to save money when hiring movers:
Plan and Prepare
Start planning your move well in advance. This will give you time to compare moving companies in Providence, RI, and get quotes. Planning also allows you to pack your belongings gradually, which can save on last-minute packing costs.
Choose the Right Services
Evaluate your specific needs. If you have a smaller load or are moving locally, you might not need a full-service moving company. Opt for services that fit your situation. For instance, if you're moving from a one-bedroom apartment, you might not need the same level of service as someone moving an entire house.
Get Multiple Quotes
Don't settle for the first quote you receive. Reach out to different moving companies like A1 Auto Transport or local movers in Rhode Island. Compare their prices and services to find the best deal that suits your budget.
Consider Off-Peak Times
If you have some flexibility in your moving date, choose an off-peak time. Movers tend to be less busy on weekdays or during certain seasons. Booking during these times can sometimes lead to lower rates.
Declutter and Downsize
Before the movers arrive, take the opportunity to declutter your home. Donate or sell items you no longer need. The less you have to move, the less it will cost. This is particularly important if you're moving out of state.
Opt for Basic Insurance
Moving insurance is essential, but you can save money by opting for basic coverage. Carefully read the terms and conditions, and consider whether you need additional insurance for valuable items. Being selective with your coverage can help reduce costs.
By following these tips, you can make your move to or from Rhode Island cost-efficient and smooth, whether you're in a one-bedroom apartment or moving an entire house. Saving money on your move allows you to start your new journey in your new location with financial peace of mind.