What's in this article?
Cheap Movers Maryland: Professional Movers for Your Moving Services
Moving Company: Maryland Cheap Movers Near Me
Although many people would love to have the chance to live in different places, the process of moving to such areas almost ruins this joy. The energy, time, and resources required to accomplish this task bring a stressful feeling to any person.
Nevertheless, the relocation process has become much cheaper and easier, thanks to Maryland cheap moving companies. The residents now have the option of choosing the company of their choice when moving.
Characteristics of a Reliable Mover
When choosing the moving labor service provider to hire, you must consider several factors;
Customer Reviews
Do online research and find out what other clients are saying about the firm. What is the quality of their services? What is the process of securing a quotation? How are their rates in comparison with other service providers? Are the customers happy with the way they are served? It is always prudent to give priority to companies with positive reviews.
Employees
What is the size and composition of the labor force? Are the employees well trained? Do they have the right skills? Are the employees happy with the work? Consider movers with a large number of employees and professionals. Working with a dissatisfied employee could be one of the most horrible experiences.
Services Provided
You must confirm the services provided by a given firm. Do they offer insurance services? Consider how the firm charges different levels of services, such as packing and unpacking. The agency that you choose should be in the capacity to handle your belongings.
Charges
You have to be sensitive to the prices so that you don't pay a high price while there is another firm providing the same services at lower costs. However, do not allow the costs to compromise the quality of the services required.
Who We Are
We are a Maryland-based commercial firm that specializes in providing moving services to our clients. We also offer services such as long-distance, full-service moving, moving and storage, residential moving, and office moving, among others.
Maryland Cheap Moving Rates & Time To Move Examples
| To / From Maryland | Distance | Cost (2 BR) | Cost (3 BR) | Cost (4 BR) | Estimated Time In Transit |
| --- | --- | --- | --- | --- | --- |
| Maryland to Fort Wayne, IN | 466 miles | $2,785 - $3,481 | $4,100 - $5,422 | $5,422 - $7,830 | 3 - 5 days |
| Watauga, TX to Maryland | 1235 miles | $3,891 - $4,921 | $5,837 - $7,783 | $7,783 - $11,355 | 4 - 6 days |
| Maryland to Green Bay, WI | 686 miles | $3,099 - $3,890 | $4,595 - $6,095 | $6,095 - $8,837 | 3 - 5 days |
| Charlotte, NC to Maryland | 365 miles | $2,629 - $3,277 | $3,855 - $5,088 | $5,088 - $7,331 | 3 - 5 days |
| Maryland to Watertown, SD | 1115 miles | $3,768 - $4,761 | $5,644 - $7,520 | $7,520 - $10,964 | 4 - 6 days |
| Detroit, MI to Maryland | 396 miles | $2,650 - $3,305 | $3,890 - $5,137 | $5,137 - $7,408 | 3 - 5 days |
| Maryland to Watauga, TX | 1231 miles | $3,891 - $4,921 | $5,837 - $7,783 | $7,783 - $11,355 | 4 - 6 days |
| Kenosha, WI to Maryland | 626 miles | $3,015 - $3,780 | $4,461 - $5,912 | $5,912 - $8,562 | 3 - 5 days |
| Maryland to Provo, UT | 1849 miles | $4,626 - $5,878 | $6,991 - $9,352 | $9,352 - $13,700 | 5 - 7 days |
| Memphis, TN to Maryland | 791 miles | $3,257 - $4,095 | $4,842 - $6,432 | $6,432 - $9,340 | 3 - 5 days |
*Prices and times are estimated. They can vary depending on the season and other factors.
Advantages of Relying on Our Services
Despite the existence of various cheap Maryland movers or Baltimore movers, a significant number of the area residents prefer our services. Apart from ensuring you get to your destination on time, our clients benefit from our services in the following ways.
1. Local Expertise
With years of experience providing cheap moving services and packing services in the local area, we have become intimately familiar with Maryland and its surroundings. Our extensive knowledge of the region allows us to navigate efficiently and ensure timely arrivals at your new destination.
2. Comprehensive Insurance
We understand the importance of protecting your household goods during the move. That's why we provide insurance coverage for your belongings. With our services, you can have peace of mind knowing that your possessions are safeguarded throughout the relocation process.
3. Licensing for Various Services
Our moving company is fully licensed to offer a wide range of services, including interstate and cross-country moves, as well as moving truck services. This means we have the legal authority and expertise to handle different types of moves, ensuring a smooth transition for our clients.
4. Moving Storage Options
For clients downsizing or in need of temporary storage during their move, we offer moving storage solutions. This service allows you to store your belongings securely until you're ready to retrieve them, providing flexibility and convenience in your relocation process.
5. Professional and Courteous Staff
At our company, we take pride in our professional employees who are not only skilled but also courteous in their interactions with clients. Our team ensures that your moving experience is not only efficient but also respectful and pleasant.
6. Accessible Customer Support
Our dedicated customer care agents are readily available to assist you with any questions or concerns related to your move. Whether you need information about the moving process or a cost estimate, our round-the-clock online chat platforms ensure that you can always reach us. We understand the importance of satisfied customers.
7. Quality Equipment
We are a full-service moving company; therefore, to ensure the safe handling of your belongings, we provide state-of-the-art equipment, including trucks and heavy-lifting machinery. These tools enable us to load, unload, and handle your furniture and possessions efficiently and carefully.
By choosing our Maryland cheap movers, you gain access to these advantages that make your relocation a smooth and worry-free experience. Our commitment to excellence and customer satisfaction sets us apart as a trusted partner for your moving needs.
Fantastic Movers in Baltimore, MD: Comprehensive Moving Services by A1 Auto Transport
At A1 Auto Transport, we take pride in offering a wide range of professional moving services to cater to your diverse needs in the moving industry. Our experienced team of local movers provides efficient and stress-free solutions, ensuring the safe and secure relocation of your personal belongings. Here are the different types of services we offer:
Long Distance Moving Services
Our long-distance moving services are designed to help you easily move your belongings across significant distances. Whether you're relocating to a neighboring state or clear across the country, our affordable movers ensure your move is hassle-free and cost-effective.
Local Moving Services
For those moving within the Baltimore, MD area or nearby regions, our local movers are at your service. We have an in-depth knowledge of the local landscape, allowing us to provide efficient and competitive prices for your short-distance moves.
Packing Supplies and Materials
We understand the importance of properly packing your belongings for a safe move. That's why we offer various packing supplies and materials to ensure your personal belongings are packed securely. From sturdy boxes to protective packing materials, we have everything you need.
Residential Moving
Our residential moving services are tailored to individuals and families looking to move their homes. We take extra care to handle your personal belongings with the utmost professionalism, making your residential move stress-free and seamless.
Commercial Moving
Fantastic Movers also specializes in commercial moving, assisting businesses in relocating their offices or commercial spaces. Our experienced moving team understands the unique requirements of commercial moves and ensures minimal disruption to your business operations.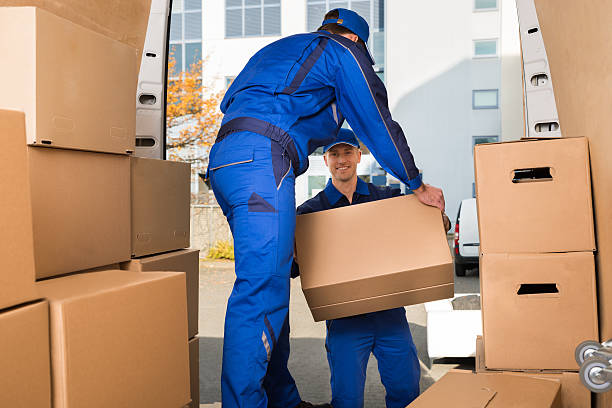 Competitive Prices
We offer competitive prices designed to fit your budget without compromising the quality of our services. We aim to provide affordable solutions that meet your specific moving needs.
When you choose us, you can count on a dedicated moving team that prioritizes the safety of your belongings and ensures a smooth and stress-free moving experience. We provide the packing supplies, expertise, and personalized service you need to make your move as fantastic as possible.
Best Baltimore Movers: How to Get Our Services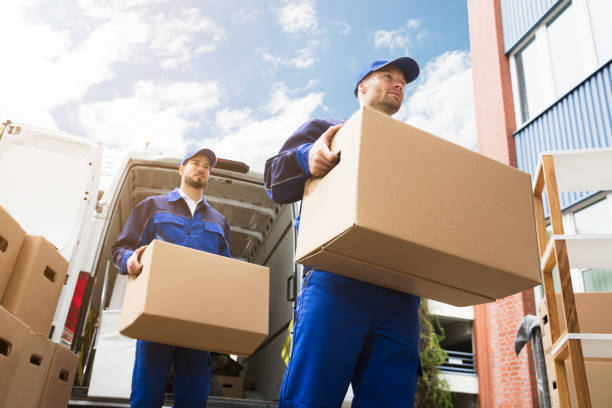 Are you looking for a moving agency with an affordable rate in Maryland? Are you determined to move to your new location efficiently? Contact our sales agent or visit our office today. Come and partner with an agent trusted by thousands of her clients. We will quote the best price depending on your required services.
Work with an agent that moves your items with utmost care. You don't even have to worry about how to unload your items. By hiring us, you get a chance to experience a moving day and moving service you will never forget.