What's in this article?
Atlanta Heavy Equipment Shipping Services by A-1 Auto Transport
At A-1 Auto Transport, we're standing by to help with heavy equipment hauling and shipping in Atlanta. From bulky construction equipment to industrial machinery, agricultural and farming equipment and more, we're here to help you and your organization move your heavy equipment safely, quickly, and securely. No job is too big or too small, and we operate heavy hauling throughout Georgia and the entire United States. Get a quote from A-1 Auto Transport now, and get the help you need in Atlanta right away.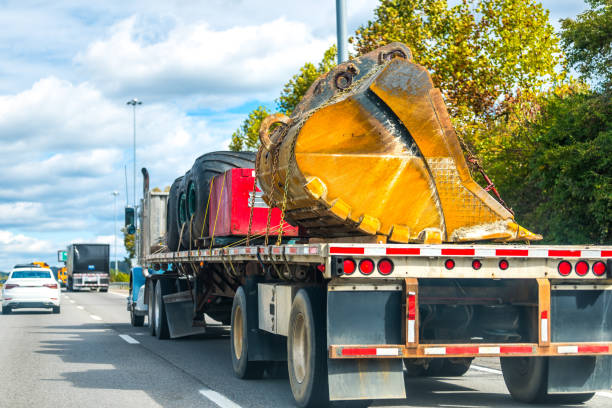 Atlanta Heavy Equipment Transport Pricing & Time To Ship Example
| Shipping To/From Atlanta | Cost | Distance | Estimated Time In Transit |
| --- | --- | --- | --- |
| Atlanta to Fort Wayne | $1144 | 654 miles | 3 - 5 days |
| Atlanta to Chula Vista | $3747 | 2141 miles | 6 - 8 days |
| Atlanta to St. Petersburg | $889 | 508 miles | 3 - 5 days |
| Tacoma to Atlanta | $4634 | 2648 miles | 6 - 8 days |
| Port St. Lucie to Atlanta | $966 | 552 miles | 3 - 5 days |
| Atlanta to Overland Park | $1421 | 812 miles | 3 - 5 days |
| Atlanta to Shreveport | $1043 | 596 miles | 3 - 5 days |
| Atlanta to San Antonio | $1043 | 988 miles | 3 - 5 days |
Insurance For Hauling Heavy Equipment In Atlanta
Insurance coverage will be provided by your heavy equipment shipping company in Atlanta to protect your equipment. However, this coverage is usually only provided up to required federal limits. If the value of your shipment exceeds these limits, there may be a gap in your coverage.
A-1 Auto Transport always recommends purchasing additional insurance if this is the case. Though the risk of in-transit damage or loss is low, the enormous value of some types of heavy machinery means that it's typically not worth taking chances. Contact us for a quote and to discuss your options for additional insurance coverage.
Types Of Equipment We Ship In Atlanta
We can ship a wide variety of heavy equipment at A-1 Auto Transport, and no job is too tough for our fleet of trucks, step deck, flatbed trailers and other shipping equipment, our skilled drivers, and our knowledgeable logistics experts. We ship heavy equipment including:
Excavators and backhoes
Dump trucks and bulldozers
Combines and tractors
Forklifts and skid steers
Engines
Generators
Industrial and engineering equipment
Construction and agricultural equipment
And more. If you need assistance with heavy equipment shipping in Atlanta, don't wait. Call A-1 Auto Transport now at (888) 230-9116 or contact us online to get a quote.
How to Prepare Your Construction Equipment for Atlanta Shipping by A-1 Auto Transport
Preparing your heavy machinery for shipping in Metro Atlanta, Georgia with A-1 Auto Transport is a breeze. We provide comprehensive, reliable services for super loads, trucking and hauling of heavy equipment throughout the area, including South Carolina.
Here are five simple steps to ensure that your machinery is ready for transport:
Ensure all personal belongings are removed from the machinery and that all removable parts are secured.
Make sure to provide contact information in case questions arise during pickup or delivery.
Take photographs of your equipment, as well as any pre-existing damage for your records.
Schedule transport at least two weeks prior to major holidays, so that you don't encounter any delays.
Make sure your machinery is on a flatbed trailer for secure transport.
At A-1 Auto Transport, we understand the importance of transporting heavy equipment safely and securely. We take all necessary precautions to ensure that our clients' items are delivered in excellent condition. Contact us today to learn more about our Georgia heavy equipment transport and heavy haul trucking services. We look forward to helping you transport your machinery with utmost care from any part of the city including Sandy Springs!
Things to Look Out for When Choosing Atlanta Heavy Equipment Transport Company
Reputation
Reputation: The first factor to consider when selecting an Atlanta Ga heavy equipment transport company is the company's reputation. It's important to do your research and check reviews to make sure you're dealing with a professional and reliable service provider.
Cost
Cost: While cost should never be the only deciding factor, it is certainly important to consider. Look for a company that offers fair prices for their services.
Quality of Service
Quality of Service: The quality of service provided by the transport company is another significant factor to consider when selecting a provider. Make sure they have adequate insurance coverage and provide reliable, safe shipping methods.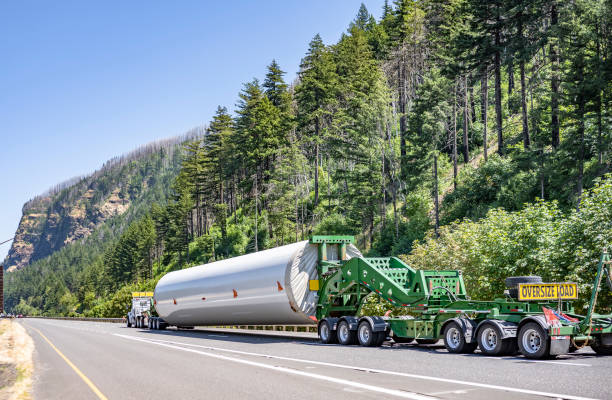 Delivery Times
Delivery Times: When it comes to moving heavy machinery, it's important to have an estimate of delivery times for your shipment. Make sure the company can provide you with a realistic timeline for when your equipment will be delivered.
Flexibility
Flexibility: Another factor to consider when selecting a provider is their level of flexibility in terms of accommodating special requests or changes in transit.
Support
Support: Good transport companies should also offer excellent customer service and support throughout the heavy equipment hauling process.
Certification
Certification: Finally, you should look for a provider that is certified to transport heavy machinery, as they will have the necessary safety procedures in place to ensure your shipment is handled properly.